Contents
Are you looking for a tutorial on splitting video, audio, or screen in Final Cut Pro? If so, you can't miss this article. In addition, it will introduce an alternative to help you achieve that with simple steps.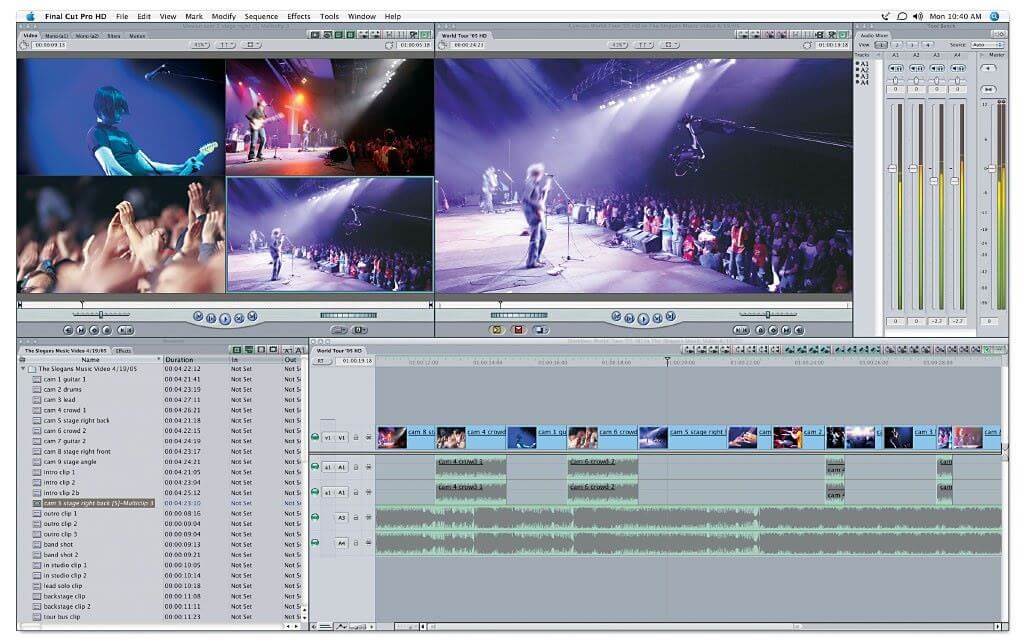 When splitting in Final Cut Pro, you will have the following three options to consider depending on what you are working on:
Video - there is a blade tool that Final Cut Pro comes with which you will use to split your videos. You will get this tool from the pop-up menu of the toolbar and you can control it using the "B" key from the keyboard. Then, move skimmer to the specific sections of the clip that you want to split the video before clicking. You will have the choice of splitting one frame at a time or multiple selected frames at once. Whichever of the two you choose; your video will be split successfully.
Audio - you can decide to split your audio edits from the viewer or timeline but the latter is the standard option for video editing. From the timeline, you will be able to see audio files that you are preparing to split and any others imported. Drag the audio file to the timeline and then hold down the option key of your keyboard. Drag the file to mark out points of splitting but make sure no overlaps occur between different files that have been split.
Screen - managing a split screen is one of the easiest things to do with Final Cut Pro when editing video files. There must be a set up of all the files that you plan to use and then move the clip appropriately to determine the exact points of splitting. Make sure you have gotten timing right because that is the backbone of screen split effect. From the timeline window, activate the "split screen sizing" option by clicking and your screen will be split.
Part 2: How to Crop Video/Audio/Screen with Filmora Video Editor

User Guide to Split Video/Audio/Screen with Filmora Video Editor