Contents
Does Final Cut Pro support adding transition to video?
This question has an easy answer: Yes, it does! Final Cut Pro supports a wide range of transitions, to give your clips a smooth, professional look and feel, and help you go from filming clips to making movies. You can also make one transition a default, saving you time and giving your moves a consistent vibe.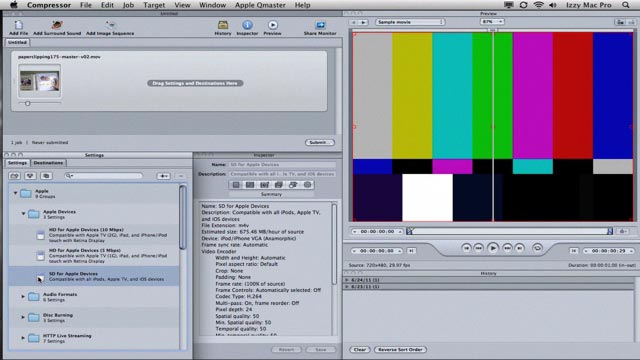 Pan left: Star Wars fans will be familiar with the pan transition, George Lucas' favourite method for cutting from Dagobah to Bespin and back. Be like a less beardy, less crazy Lucas with your home videos!
Cross dissolve: Simple. Classy. Maybe a little boring. A cliché because it works!
Bloom: Turns up the saturation on one clip before fading into the next. A classic from dream sequences and flashbacks that spices up a transition without being too in-your-face about it.
Fade to colour: A gradual fade which inserts colour inbetween each shot instead of fading simply from one to the next. Usually the colour's black or white but feel free to experiment and see what happens!
Light noise: Transition from one shot to another in a flash of light. You can choose the centre of the flash and the colour to customise this effect to get it just the way you want.
How to Add Transitions Using Final Cut Pro?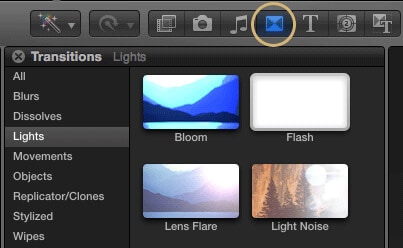 Step 1. Choose your clips. Add two or more scenes to the editing timeline.
Step 2. Click the effects tab or the effects button, then click "Video Transitions".
Step 3. Select a transition from one of the many on offer in Final Cut Pro.
To make a certain transition the default for an entire move, repeat Steps 1-2 above then right click "Set As Default".
Part 2. Add Transition to Video with Filmora Video Editor for Mac

How to Add Video Transitions with Filmora Video Editor for Mac
User Guide to Add Transition to Videos with Filmora Video Editor for Mac: