In last post, you've learned the most liked videos in TikTok and this post, I'd like to show you how to put text on TikTok video and customize it easily. If you're interested in it, just keep reading.
Why it is important to add text to a TikTok video?
Not everyone turns on audio: More than 50% of TikTok videos are watched without sound. Many TikTok users consume content at work, in school or while commuting. Others watch without sound because they may be listening to music. By adding text to your videos, you will be able to accommodate these users.
Increased comprehension: Text and captions can help your followers to better understand your content. Studies show that captioned videos are much easier to follow and have an increased retention rate. This is especially important if you are a marketer, influencer or want to promote your content on TikTok.
Not everyone speaks English: TikTok videos are enjoyed by a diverse audience from different nationalities speaking different languages. If you want to target your content to a particular demographic, adding text and captions in their language is the best way to do it.
Increased reach and engagement: TikTok content creators that use text and captions have up to 25% higher reach than those without. Their videos have more views, are shared more frequently, have more likes and comments and get more followers.
...
Now, the problem is how to add text or caption on TikTok? Let's check the detailed steps.
Step by Step Guide: How to Add Text or Captions on TikTok Directly?
In the past, TikTok offered filters and basic video tools editing features but users were unable to add text directly to their videos.
But now, you can edit TikTok caption or text on the app directly.
Here is the detailed steps for your reference:
Step 1: Launch TikTok and click the "+" icon at the bottom to create a new video.
Step 2: Click the record button to use your device camera to make a recording.
Step 3: When finished recording, click the "✓" icon on the bottom right corner to proceed to the next step.
Step 4: Tap the icon labeled "Text" and then type your text.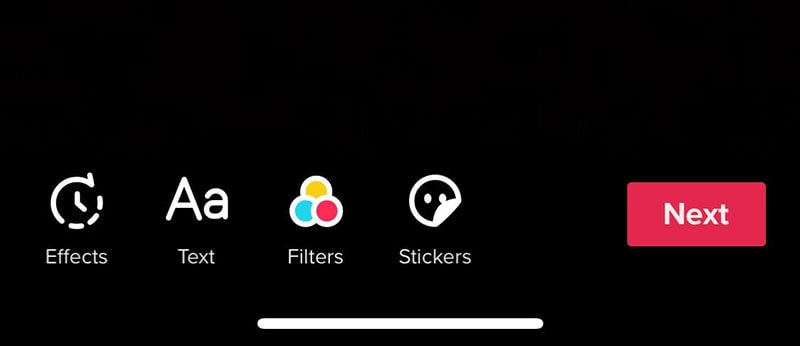 Step 5: Set the font and color for the text and then position your text on the screen. Nest, tap the text to set where and how long the text will appear in your video.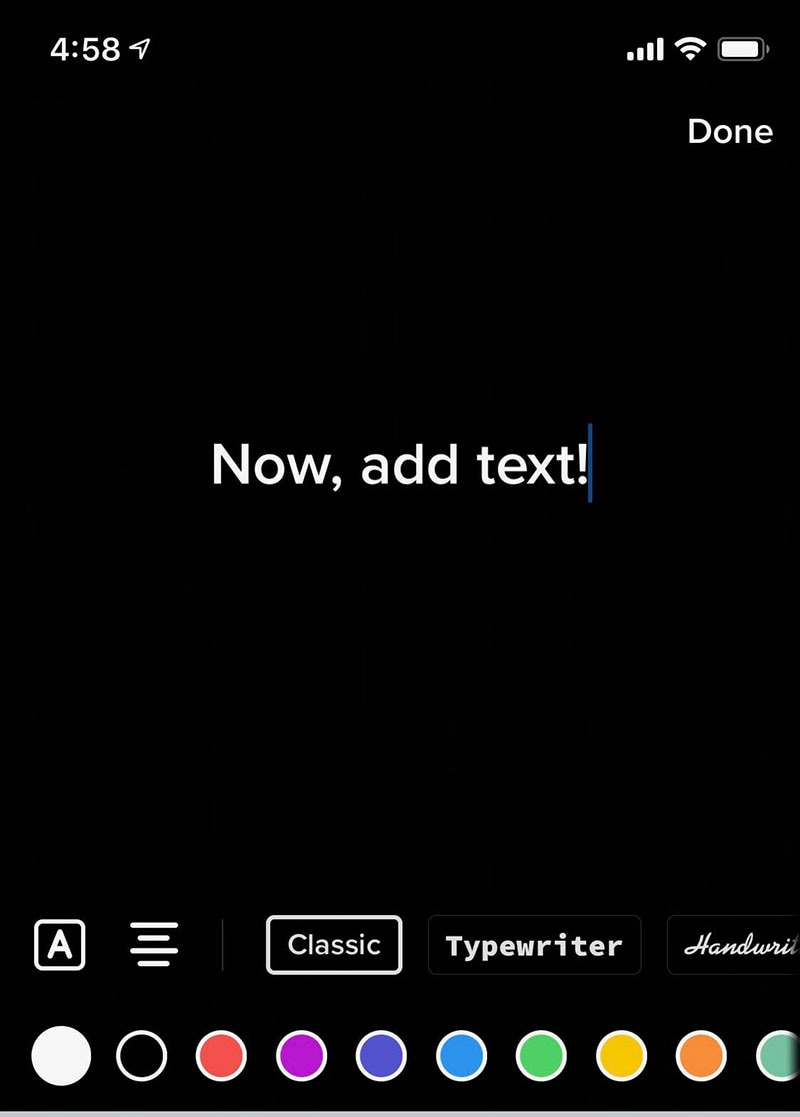 Step 6: When finished editing, tap "Next" to add a description and then press "Post" to make your video go live.
Still not satisfied with the text effect? Let's try another professional video editing app to customize your needed text or caption style.
---
How Add Text on TikTok Video with FilmoraGo?
FilmoraGo is a powerful and feature-rich video and image editor for iPhone, Android, and other mobile devices. It has an intuitive and attractive UI that is easy to use and navigate and is packed with loads of advanced video editing tools.
Using FilmoraGo, users can quickly and easily add text, titles and stunning graphics on videos for TikTok. In addition, you can also add high-quality filters, overlays & transitions, add music, set playback speed and even create videos that play in reverse!
Here is the detailed steps:
Step 1: Download and install the latest version of the FilmoraGo from the App Store via below link:
Step 2: Launch the app and then click "Create New Video". Select the video that you want to edit for TikTok and tap "Add" and then "Next".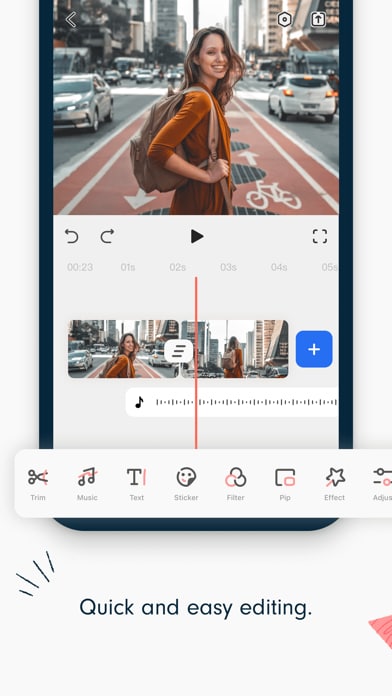 Step 3: Click on "Text" and type in words as you like. You can also enhance your video here by trimming, cropping adding voiceovers, mixing audio and much more.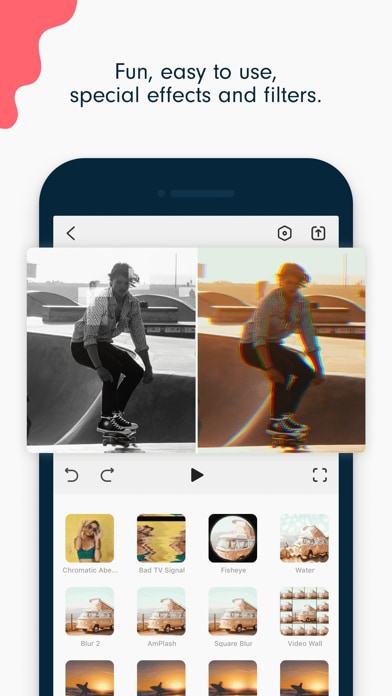 Step 4: When you are finished editing, tap "Save" and share your video to TikTok, Instagram, Facebook, YouTube, and other social media networks.
Similar to other video editing apps, FilmoraGo also only offers users the basic editing skills. So, if you want to apply more text animation, you'd better to add and edit text on TikTok with a tool like Filmora Video Editor.
---
Advanced Tip: Using Filmora Video Editor to Customize Video Text for TikTok
Intermediate and advanced users looking to enhance their TikTok videos even further can use Filmora Video Editor to achieve professional-quality results. This video editor makes it easy for you to create personalized text and captions for your video exactly as you envision them.
Step 1: Launch Filmora Video Editor and click "New Project".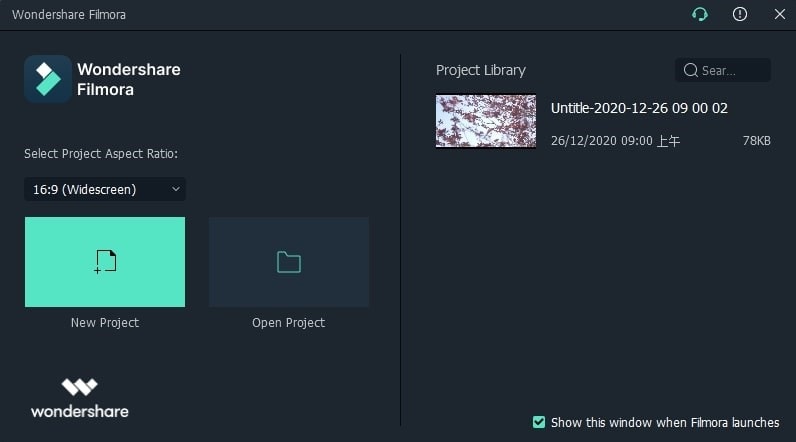 Step 2: Import your video and then add it to the timeline. Now find the location in the video where you want to add text.
Step 3: To add text, click the Titles tab to see the text presets. Users have over 200 text effects to choose from.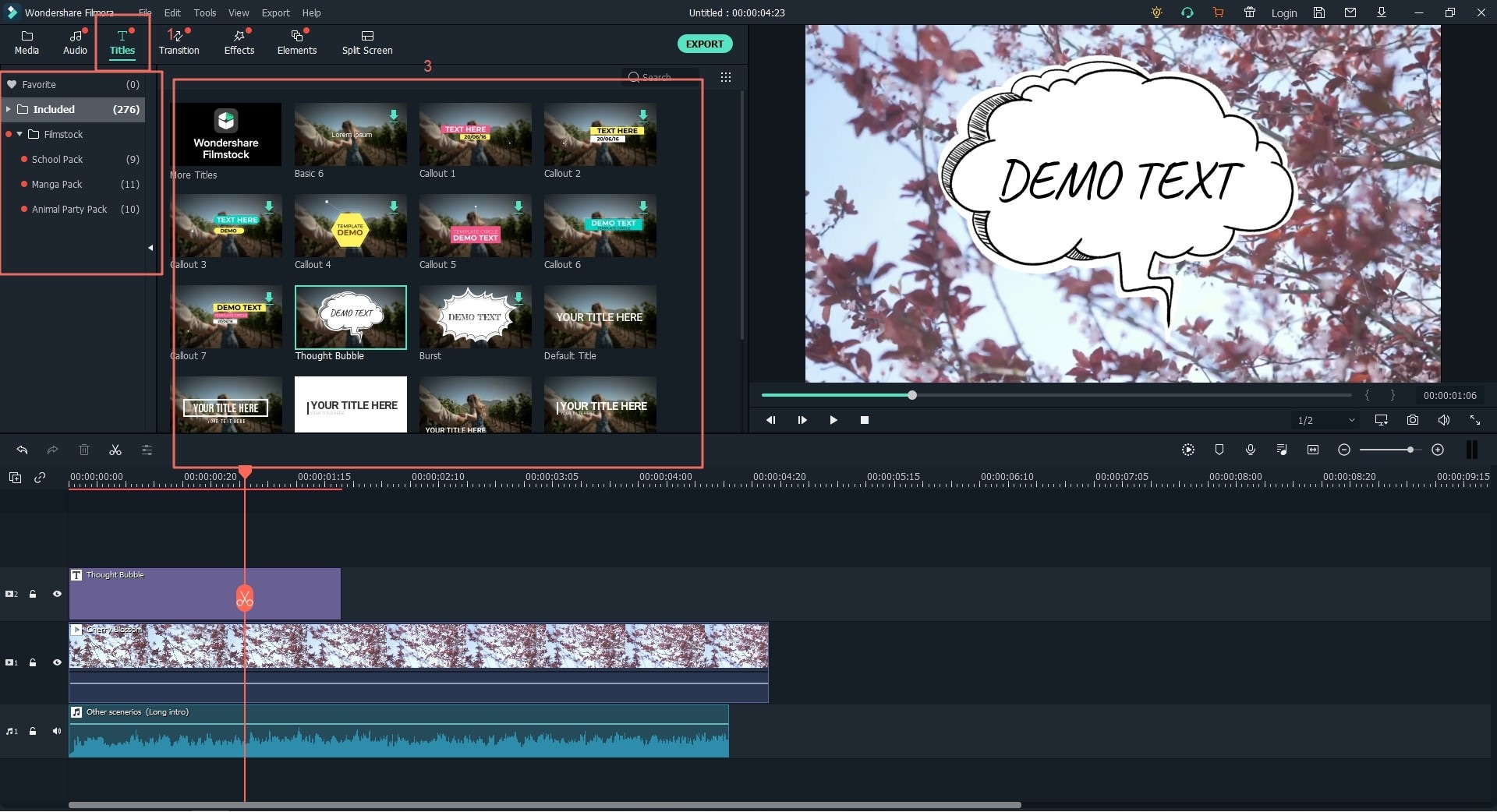 Step 4: Adjust the duration of the text. The default duration is 5 seconds but you can make it longer or shorter. Here you can also customize your text by choosing a font and text color.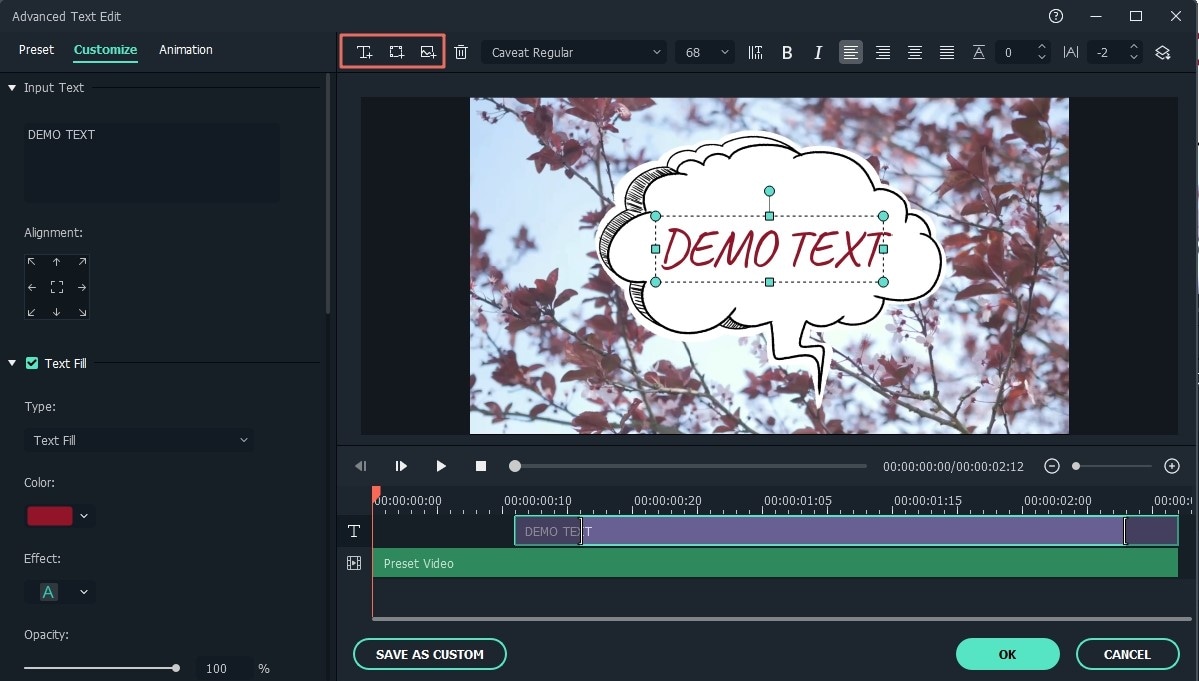 Step 5: When finished, save your project and export it to your mobile device. You can now post your edited video to your TikTok account.