Do you want to become an Instagram influencer? Is it hard to be an Instagram influencer?
Being an Instagram influencer is one of the most promising careers in 2021. More and more brands understand the benefits of influencer marketing and are ready to invest millions of dollars to make their product/services reach a wider audience. This is the reason why Instagram Influencers make decent earning through paid collaboration.
In saying that, however, becoming an Instagram influencer is not an easy task. To become a successful Instagram influencer, you'll need to focus on building a social media brand with plenty of engaged followers. In addition to this, you'll have to put out content that helps you engage the existing followers and attract new people at the same time.
In this article, we will share a detailed guide on how to become an Instagram influencer so that you can also work with some of the top brands in the market.
Part 1: How to Become an Influencer on Instagram
Step 1: Pick a Niche
The first step to becoming a successful Instagram influencer is to choose a specific niche. Now, even though you can have multiple Interests, it's essential to choose a topic that you're most passionate about.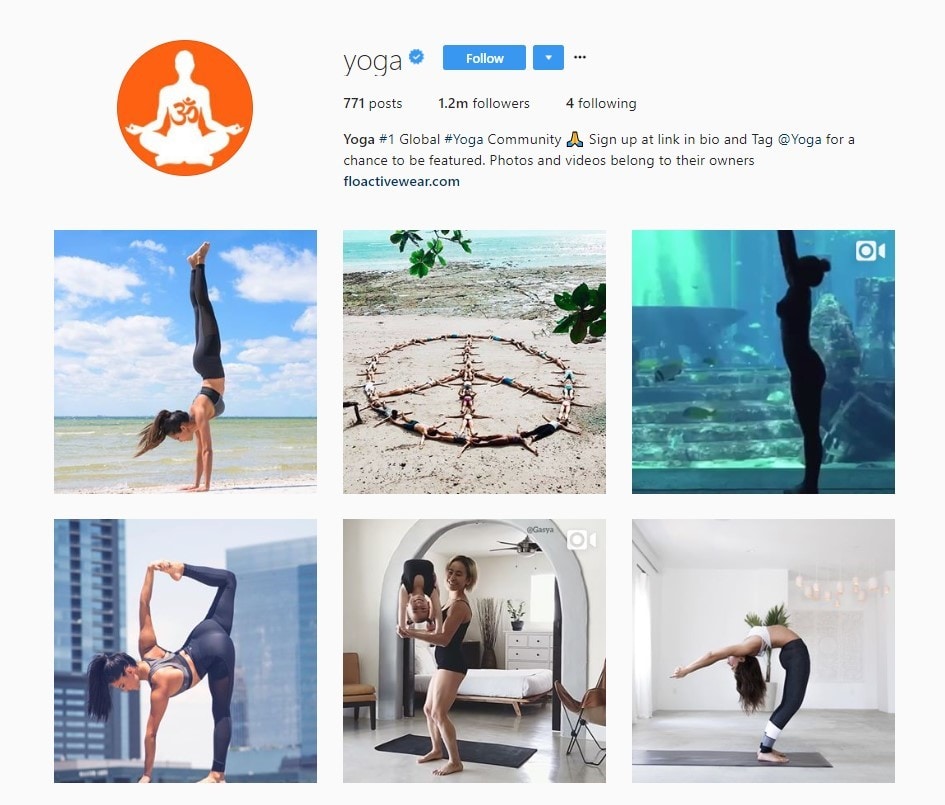 For instance, if you love traveling and have a diverse knowledge of different cultures, you can become a travel influencer and post content from your various trips. The idea is to quickly build your Instagram account around a specific niche to follow your account's target audience.
Step 2: Apply For a Business Account
Once you've narrowed down the niche, the next step would be to create a Business Account. Being an Instagram Influencer, it's crucial to let brands know that you can be a valuable partner to their company.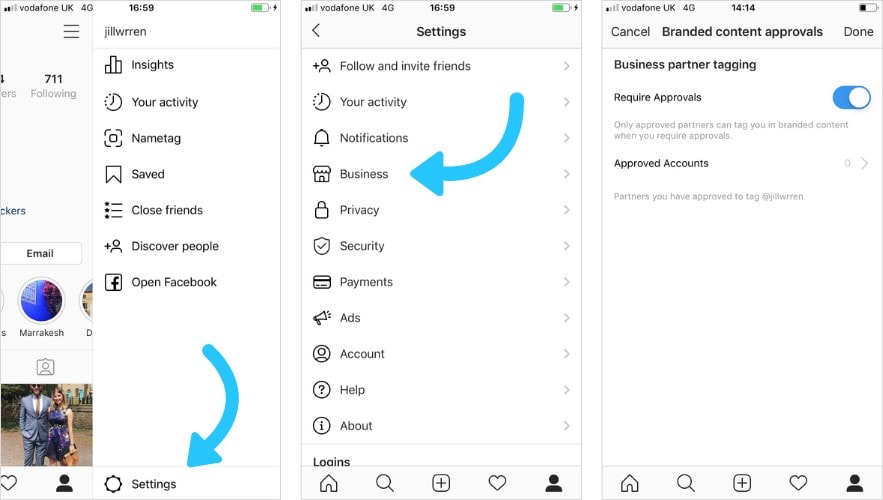 This will only be possible when you have a business account on Instagram. Creating a business account will also help you unlock several analytical features such as "Insights" on Instagram. With "Insights", you can get a detailed analytics report on how your followers interact with the posts and what types of posts have higher engagement.
Step 3: Write Your Unique Instagram Bio
If you want to become an Instagram influencer and make it your primary income source, it'll be crucial to building a profile that sets you apart in the crowd. As soon as you join Instagram, the first thing that you should do is write a Unique Bio for your account.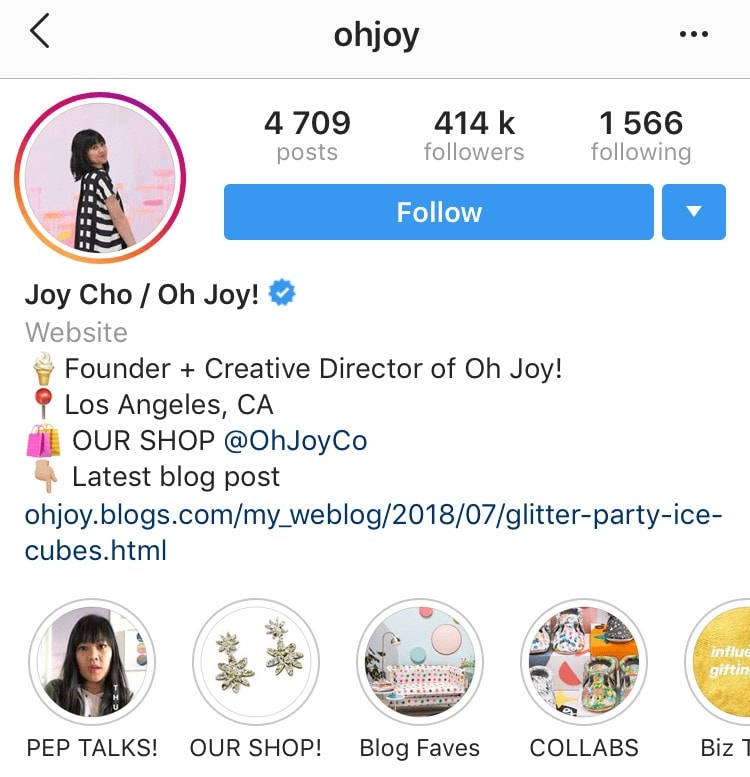 Keep in mind that the Bio will be the first thing anyone will read after landing on your profile. So, it's essential to write a bio that captivates the audience and encourages them to press the "Follow" button. Also, your Instagram Bio should be professional so that brands can consider you a valuable asset.
Step 4: Edit Your content With Powerful Tools
Becoming an influencer on Instagram is not just about posting cool pictures. You'll also have to put out videos to engage your followers. One of the most convenient ways to grow your Instagram following is to post Reels on your profile.
But, if you want better engagement, it would be better first to edit your RAW clips. To do this, you can use a professional Video Editor such as Filmora Video Editor & Filmora Video Editor for Mac. It's a feature-rich video editing tool that'll help you create visually appealing content for your Instagram followers.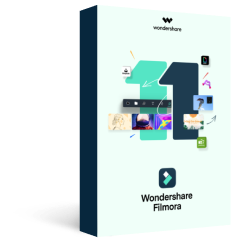 Features with Filmora Video Editor
Built-in effects and transitions to enhance the overall quality of your videos.
Create short clips and post them as Reels on Instagram.
Easy-to-use Interface to instantly edit your videos.
Explore Filmstock, Filmora X's own media library, to explore copyright-free music, clips, effects, transitions, etc.
Step 5: Write a Caption that Reflects the Voice and Personality of Your Brand
Writing meaningful captions is the key to grow your Instagram brand. Even if you are posting content for a paid collaboration, it would be important to write a caption that reflects your personality. Why? Because this will help you keep your profile as authentic as possible.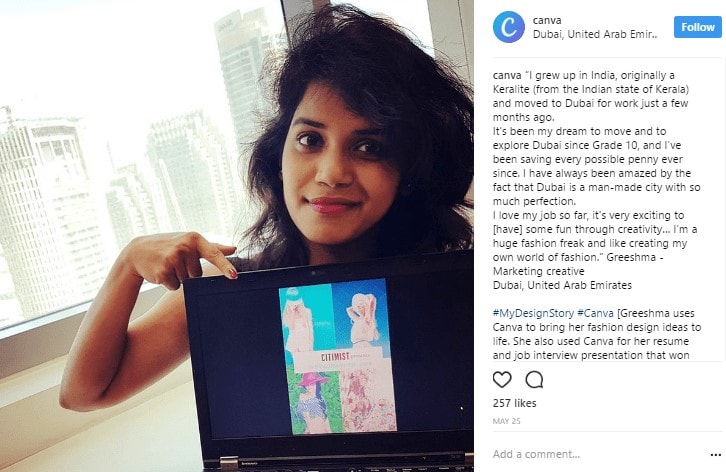 When it comes to Instagram captions, moreover, the length is not an issue. You can write long captions and still attract new followers quickly. However, it's essential to break down long captions into individual paragraphs so that they look aesthetic.
Step 6: Create Right Hashtags
Want to know what's the best tool to become a successful Instagram influencer? The answer is hashtags! As surprising as it may sound, using the right hashtags in your posts can help you grow your profile with less effort.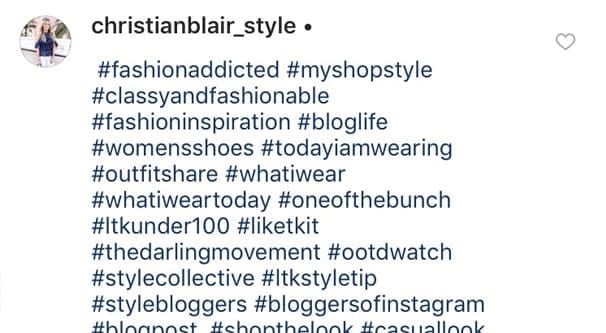 When you use appropriate hashtags, your posts automatically start appearing in the Instagram's Search section. This will help you reach out to a broader audience and grow your followers.
Step 7: Publish New Content Frequently
If you want to witness growth on Instagram, it'll be crucial to post new content frequently. The more you stay active and put out content, the easier it'll become to engage your followers. The idea is to decide on a dedicated posting schedule and stick to it (no matter what!). Of course, if you want rapid growth, it would be better to post daily on your profile.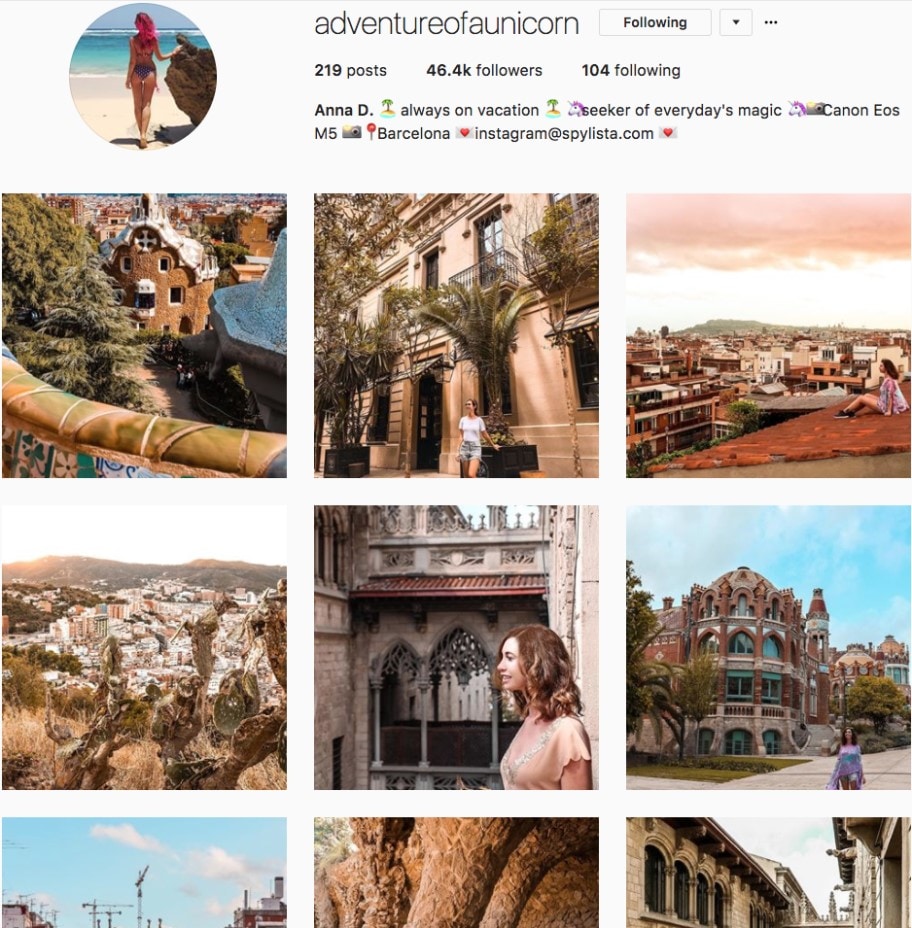 Step 8:Interact with your Followers
You can't become a successful Instagram influencer only by getting thousands of followers on your profile. It'll also be important that your followers indeed listen to you. To do this, you'll have to start interacting with your followers more frequently. Try to reply to all the DMs and comments on your profile. You can also interact with your followers by posting regular stories and giving them an insight into your daily life.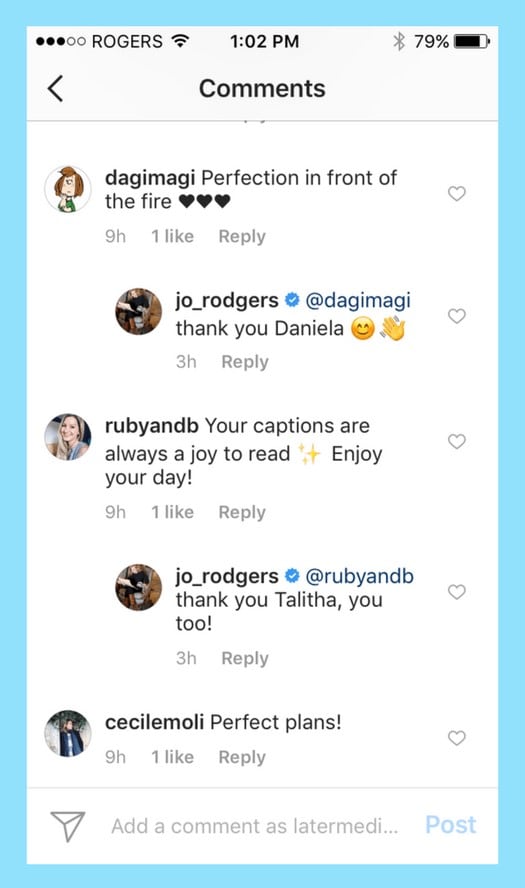 Step 9: Join a Social Media Network
Once your profile starts to grow on Instagram, the next step would be to join a social media network or a dedicated influencer marketing agency. These types of companies work with influencers and brands to help them find the best deals. They'll help you connect with brands that are most likely to collaborate with you for paid marketing. As a result, it'll become easier to find the right brand deals for your profile.

Step 10: Work with Brands and Stay in Touch
Speaking of brand collaborations, you can also find relevant brands on your own. To do this, perform a Google search or take a look at other influencer's profiles. This will help you identify which brands are interested in working with new influencers.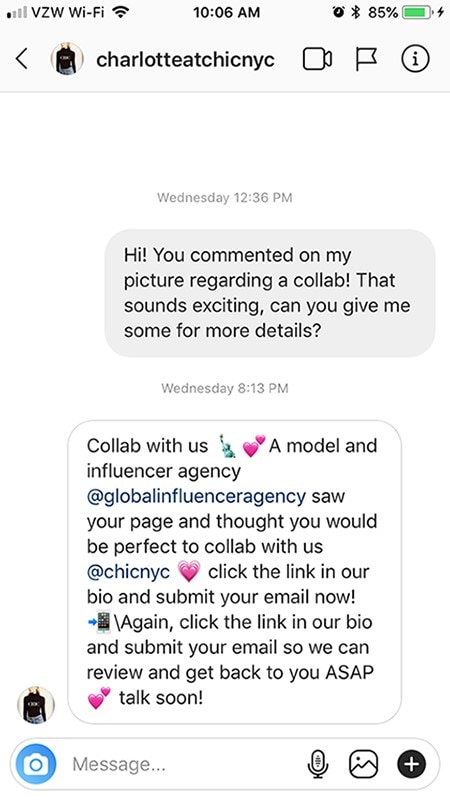 Once you have the list, send all these brands an email along with your profile's link. If any of these brands find your profile interesting, they'll automatically get back to you with their requirements and budget.
Step 11:Make good use of Instagram Stories
As we mentioned earlier, publishing regular Instagram Stories is a great way to interact with your followers. Even if you are not planning to publish "regular posts" daily, make sure to show up on your stories every day. If anything, this will help you stay at the top of your followers' minds.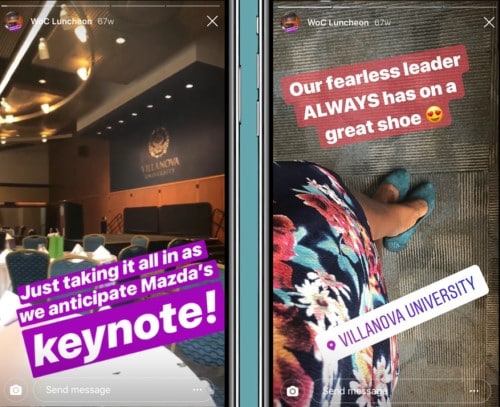 Step 12:Become an Instagram Marketing Expert
Do you know what do Instagram influencers do to be successful? The answer is they understand the market. If you want to become successful as an influencer, you'll have to become a marketing expert who knows what works for his/her profile. To do this, you can even sign up for paid courses that'll help you understand different tactics to grow your Instagram profile.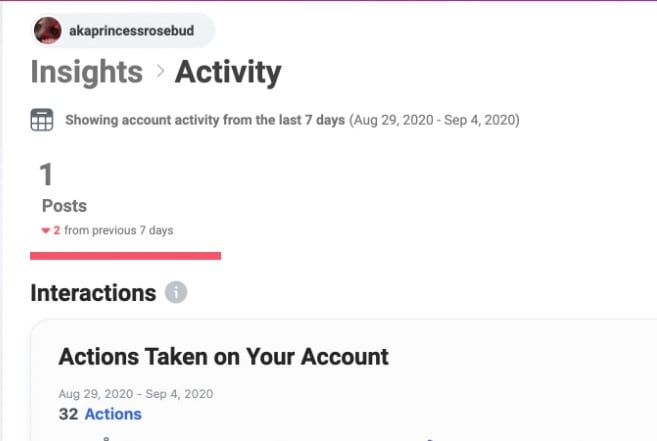 ---
Part 2: Tips for Becoming a Successful Instagram Influencer
So, let's quickly summarize this guide on becoming an Instagram influencer and starting to earn money.
1. Identify Your Niche and Content
Start by identifying your niche and publish them right content accordingly. Your profile must have relevant content. Otherwise, it'll get too challenging to grow your followers.
2. Update Content Regularly
To ensure that Instagram's algorithm pushes your content to the top, make sure to stay active on your profile. Decide on a specific posting schedule and stick with it throughout the week. In addition to this, use Filmora to publish Stories, Reels, and IGTV videos regularly to keep your followers engaged.
3. Write a Meaningful Caption
While publishing a new post on Instagram, take your time and try to write a meaningful caption. This will help you build an individual personality for your brand and engage your followers more easily.
4. Focus on Building Community
Instead of growing your followers, try to build an engaging community on Instagram. To become a successful Instagram influencer, your followers must trust your word, and this will only be possible when you interact with them regularly.
5. Know About Your Followers
Finally, being an influencer, it'll be your responsibility to understand what your followers like and how you can build content that engages them. Check your daily insights to know which posts have the best engagement and how you can replicate the same results with your future posts.