How do I combine multiple videos into one?
It's possible to quickly and easily merge different clips into a large movie on iPhone using a descent video editor. Once the merging has been finalized, the resulting video can be copied to the camera roll or photo library. The video can further be opened with relevant iOS apps such as video editors, players, and even published on other websites or shared on social media and YouTube.
Also, copy the merged videos to your computer using a USB cable or via Wi-Fi. The following is a guide on how to combine videos on iPhone.
Part 1. 3 Easy Ways to Combine Videos on iPhone
Way 1. Combine Videos on iPhone with FilmoraGo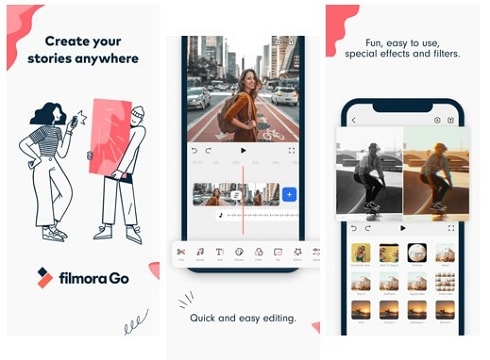 Recording more videos on iPhone and want to combine those videos into one? Then you can try the video editing App — FilmoraGo. This is an easy-to-use App with powerful video editing tools. With the help of this video editor App, you can easily combine videos on iPhone with easy, you can also add motion effects, background music, text effects or other video effects to your merged videos to make it more attractive. Now let's learn how to combine two or more videos into one with FilmoraGo in 3 simple steps:
Step 1: Download and install FilmoraGo on your iPhone for free.
Step 2: Click on the "New Project" button to choose the videos, that you want to combine. And then click on the "Import" button to open the edit panel.
Step 3: On the editing panel you can find the tools to crop videos, to add music and motion effects to your combined videos withe ease.
Super easy! Isn't it? Click the button below to try the App for free.
---
Way 2. How to Combine Videos on iPhone with iMovie App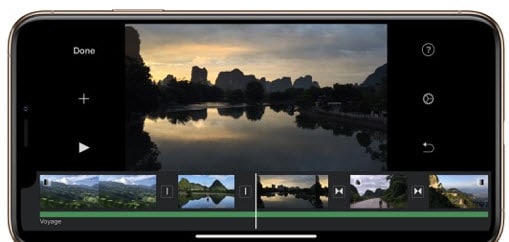 From time to time you may have shot some short clips using your powerful iPhone smartphone. But then there comes a moment you feel like you want to merge videos iPhone. Under such circumstances, iMovie may be a viable option to do so. Read through this step by step guide to learn on how to combine two videos on iPhone.
Step 1: Begin by running the iMovie app and then click the "+" button, it will take you to the video clip timeline and other tools. To get clips into the timeline, you tap the Media Library button in the menu bar. This will bring up all the clips in your Camera Roll. You can add one or more videos or photos at a time.
Step 2: Choose any transition to add it between 2 videos. iMovie allow you to shorten or lengthen the duration of the transition. You can also double-tap on a clip and insert a title at the opening, middle, or ending.
Step 3: The last step is to save or share the combined video, click the Home button and then tap the "Share" button to bring up the sharing options. You can save the video to your iPhone Camera Roll or share it with your friends on Facebook, YouTube, the iTunes library on your computer, etc.
---
Way 3. Merge Videos in iPhone with Videoshop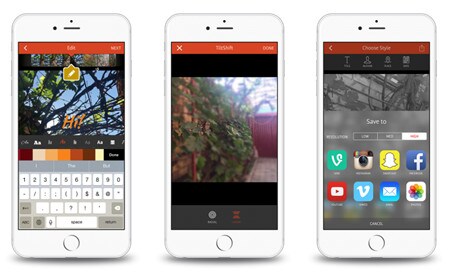 Videoshop is a top quality tool that you can use to merge 2 videos iPhone. Besides that, you can also cut, resize, trim videos, change color settings, add music to videos, create fast motion, and create slow motion and much more. Here is a step by step guide on how to merge videos together on iPhone.
Step 1: First download and install the Videoshop iOS app onto your Apple device. Add videos to the app by hitting the "Plus" sign.
Step 2: Once all these videos have been added, edit them according to your wish. You can add sound, slow, trim clips; change the color balance and many more. Click the "Next" button when you've finished editing the video. This will present you with the options to add author, date, title and place of making the video. Select a theme and relevant filters.
Step 3: When the final video is exactly as you wanted it, save it by clicking on the "Sharing" button. You can upload onto popular sites such as Facebook, Vine, YouTube, and Vimeo. You can also send to your friends via WhatsApp or Email, and add to Dropbox.
---
Part 2. [Desktop Solution] Combine Videos and Export Videos to iPhone
If you are looking for how to combine videos on iphone to get a stunning experience and impressive effects, use the Filmora Video Editor or Filmora Video Editor for Mac. It has a free trial period during which you will enjoy unlimited editing. Combine your videos using this program to enjoy the following: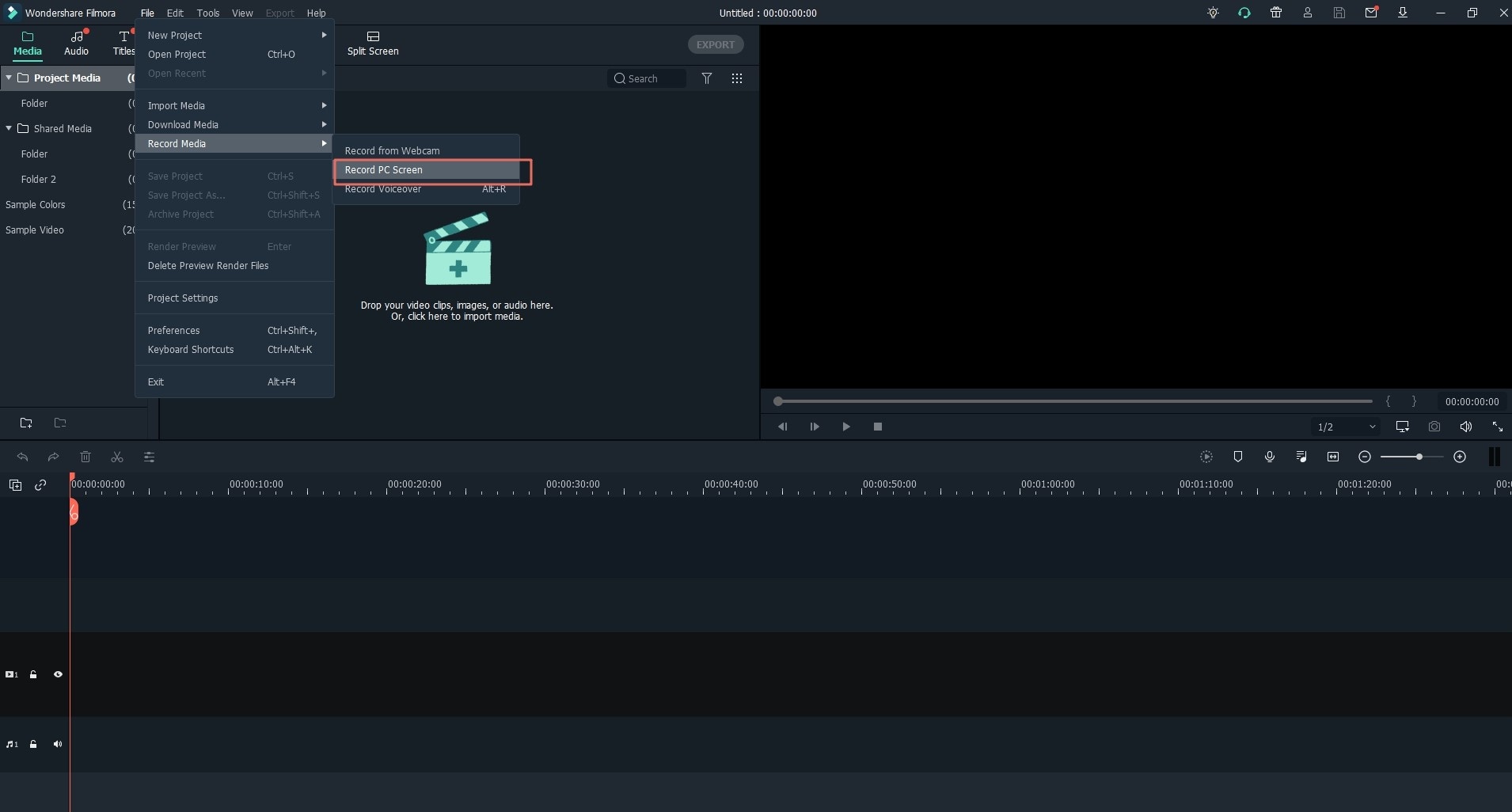 Key Features of Filmora Video Editor:
Hassle-free editing process.
Easily rotate, cut, trim, crop and join all kinds of videos.
Large amount of motion graphics and special effects are prepared.
Can Use titles and green screen to personalize videos.
---
Tutorial on How to Combine iPhone Videos
Step 1. Start the Program: Visit the official website to download the program. When the download is done, install it onto your PC and launch it. Choose Full Feature Mode to enter the next step.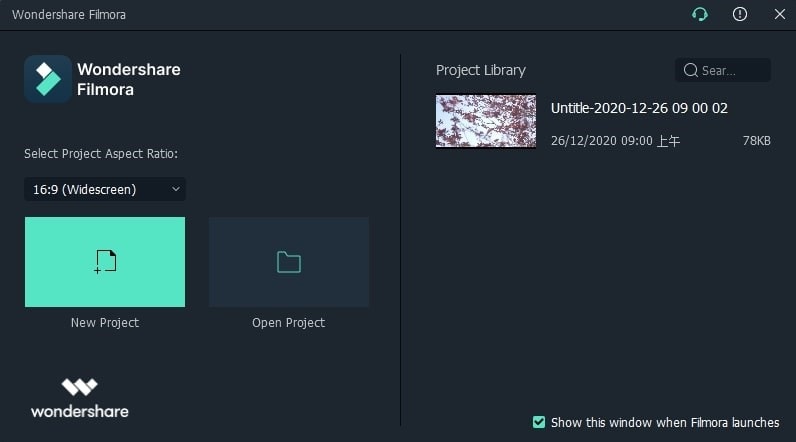 Step 2. Import iPhone videos to the program: Once that is done, click on "Import Media Files Here" to start importing the videos that you want to combine. Alternatively, you may simply drag and drop the media into the Filmora media library. The imported files will be displayed as thumbnails in the User's Album. You can preview any of these file by double clicking on it.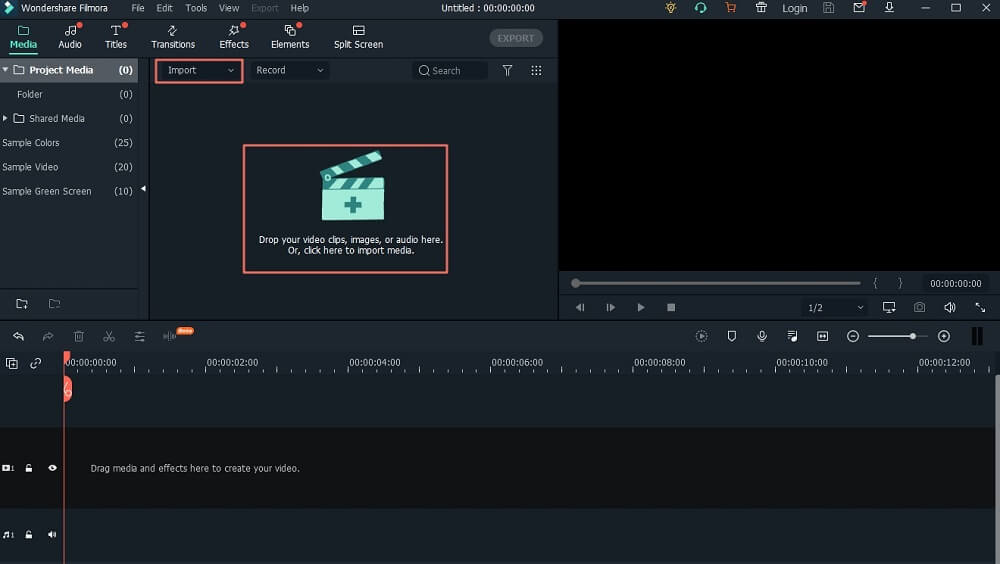 Step 3. Combine the iPhone videos: Doing this is simple. Just drag and drop the imported iPhone videos to the video track on the Timeline. They will combine automatically but without transitions.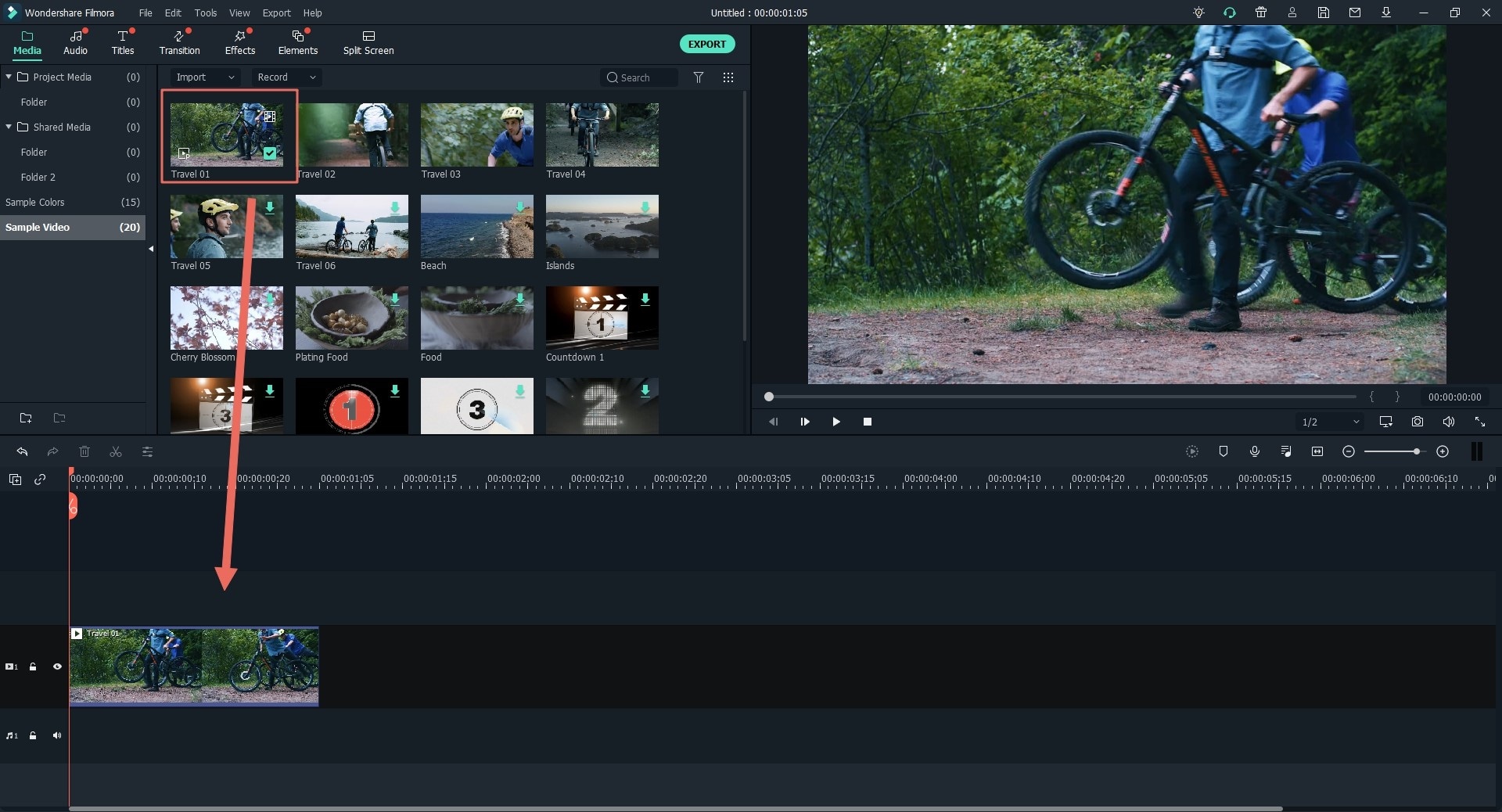 Step 4. Add transitions between videos: Visit the Transition tab and pull the transition that you wish to the joining point between two clips. The program allows you to right click any transition and applying it to all or applying randomly.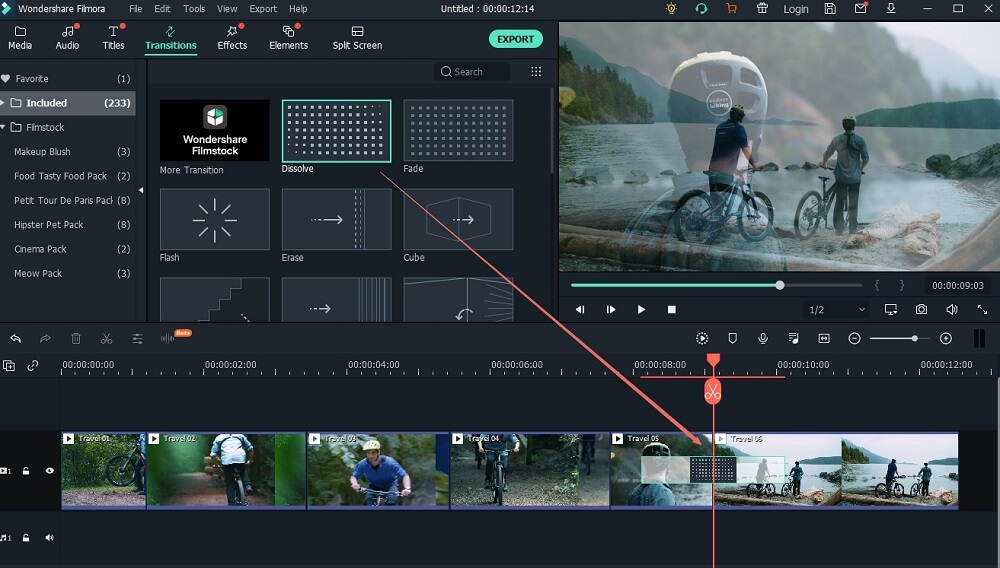 Step 5. Save or export video: First preview the video to ensure that it meets your requirements then save it by clicking on the "Export" button. Here you can either save the combined video to a certain format or the format suitable for a certain device, or share it to Facebook, YouTube and Vimeo directly from the program. It can also be burn to DVD.