Have you ever come across some rare but common images which have a blurry background?
You've kept on wondering what they are called and how one can achieve this silky look. Anyway, without questioning a lot this sweet photograph background looks, and a well-known photographer is asked what this is he/she will surely tell you in a simple manner that is bokeh effect or bokeh background.
Bokeh effect and bokeh background are frequently interchangeably used. Bokeh originated from the Japanese word "boke" meaning haze or blur. Therefore, bokeh does not have a precise English translation but can be defined as the effect of an incredible out-of-focus background keeping more attention to the subject. Now, bokeh effect when put in simple term also refers to the pleasing or aesthetic quality of the out-of-focus blur in a photograph.
Read also: Free Light leak & Lens Flare Overlays for Creating Your Next Video [3 Ways]
Then, how do you get free and good bokeh effect?
Well, in this post, I will introduce you 2 ways to create a bokeh effect video: using your camera or using a powerful software with multiple bokeh effects to create a cool film with bokeh background.
Now, we commence.
Part 1: How to Create a Bokeh Background for a Video with Camera
After understanding what bokeh and bokeh effect refers to, the second most important part is to know what you need to have and how you can manipulate them to get a bokeh background. There is no magic involved in bokeh maneuvers. Before we show you how to create a bokeh background for a video assemble a camera which exhibits a fast lens and a source of light. This is the major requirements to shoot a video with bokeh effect.
There are several options you can use and integrate with the appropriate lighting to get the bokeh effect from the natural video capture. They include using the right lens, setting the camera to AV mode, choosing a good background and considering a good foreground, creating some distance between the subject and the background, focusing on the subject, and playing around with colors. We cannot exhaustively write down how you can have a bokeh background because it involves the engagement of an artistic and creative mind. Nevertheless, we are elaborating 2 techniques you can employ to have a bokeh effect on the image in this article.
1. Shoot with a Wide Aperture
If you are wondering what is aperture, get close to your camera and check the front of its lens. Perhaps, you will see some integers that are displayed in the following manner; 1:3.5-5.6, or 1:2.8, or f/4. These numeric figures show the size of the aperture in the lens and how big the opening can get. Note that the smaller the number of the aperture the bigger the opening i.e., a lens that's indicated 1:2.8 lets in much more light than a lens indicated by 1:4 or f/4.
With the lens properties, they imply that smaller numbers have a wider aperture prompting you to have less light to take a properly exposed photo.
Furthermore, wide apertures tell you that your photos will have a shallower depth of field and anything found on the back of your subject will start to take an excellently, more pleasing blur- bokeh background.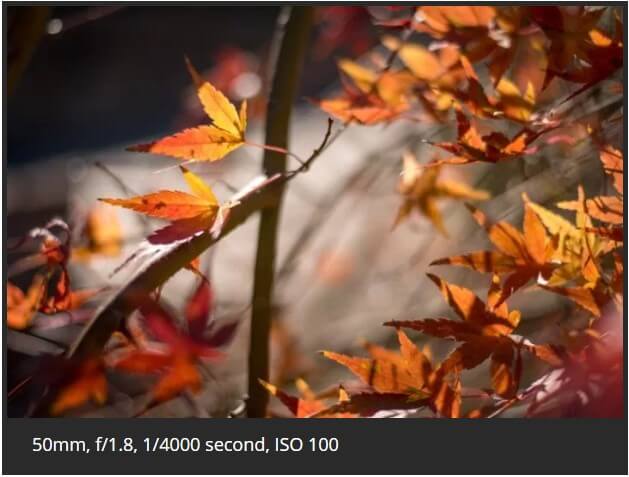 2. Station Subject far away from the Background
The distance between the camera and the background is so crucial when you are planning to capture a video with the bokeh effect. Having the subject far away from the background goes a long way towards creating a bokeh background you have always dreamed about. You can do so by shifting your subjects to the site where there is a great deal of space behind them or you can just reposition yourself so that you are capturing your subjects at a different angle that puts more distance in between them and the background.
For example, the photo below which focuses the lovely couples was captured in a space of 50 meters away from a fountain bringing about a smooth and nice blurry out-of-focus appearance that complements them well. Also, the same photo could have been captured with the couple sitting on a bench closer to the fountain. However, there is a possibility that the same amount of bokeh as seen in the photo could have been missed.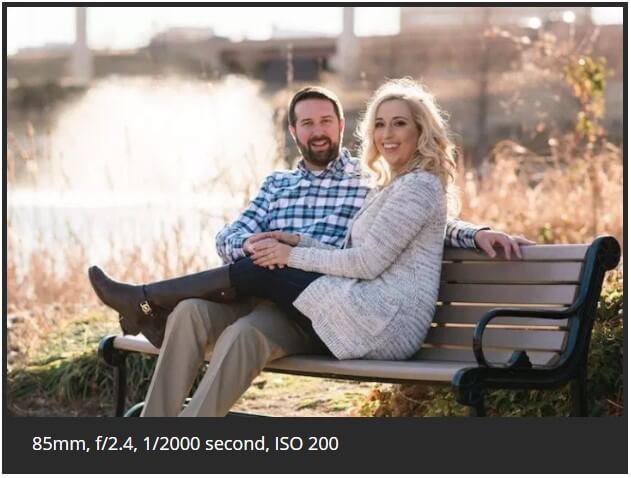 We can justify that it is possible to create a bokeh background with the mere camera by playing around with the camera lens and the subject distance. Although this is possible it has clearly come out and proven to be a matter of trial and error for the beginners.
Coupled with this fact is that most videos are now recorded using smartphones which is really hard to get bokeh background with them. Apart from all the challenges you might be going through for Bokeh effects, there is a panacea for all this -
using a video editing software.
---
Filmora Video Editor - Bokeh Effect Editor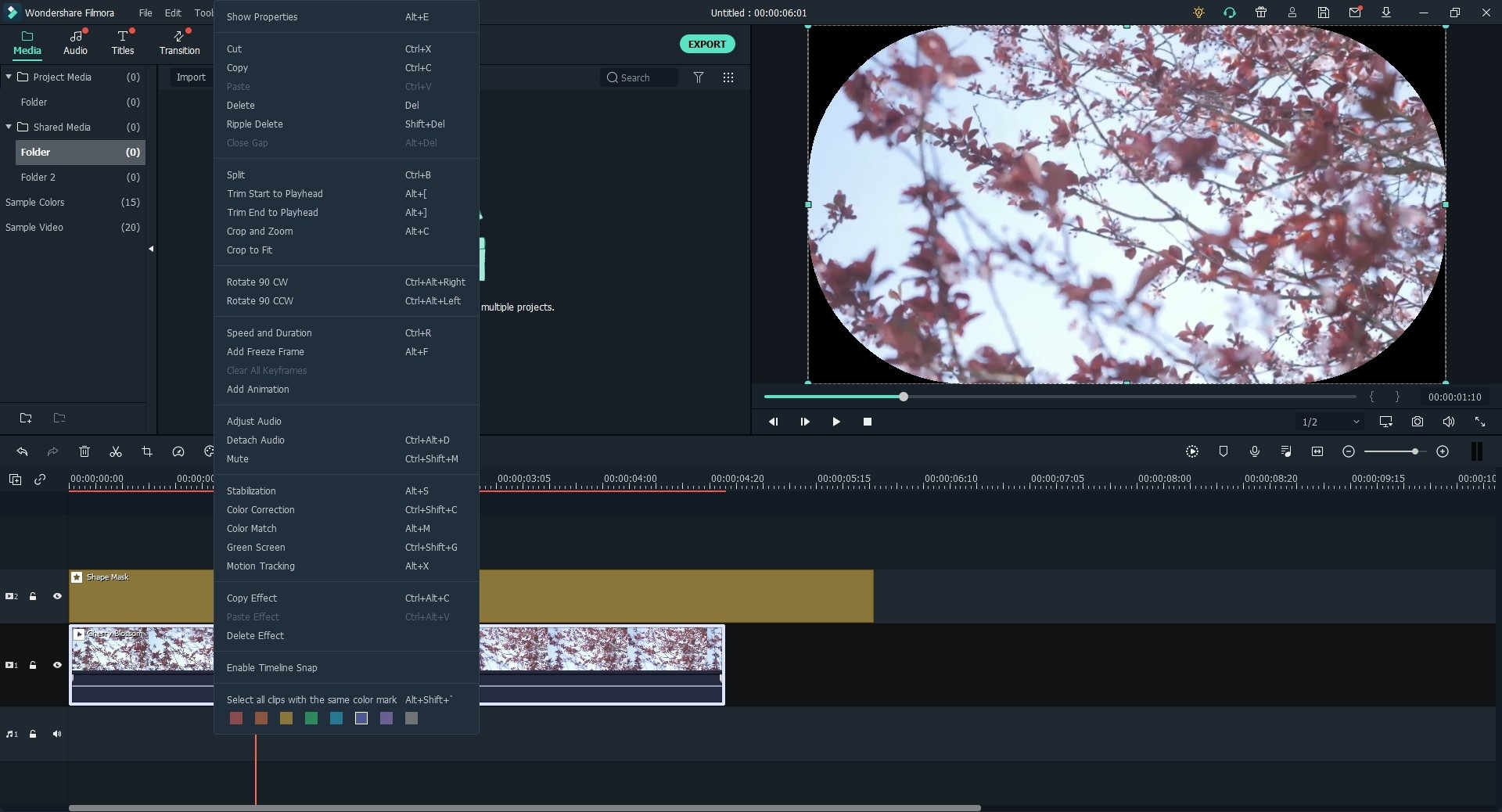 Filmora Video Editor is a robust, professional bokeh effect editor which features an easy to use intuitive interface leveling amateurs, novice, and professionals to create an excellent bokeh background. It allows you to download videos from all available video streaming sites including Vimeo, Vevo, Daily Motion, YouTube, Facebook and more, and provides you with basic and advanced video editing features. Moreover, Filmora Video Editor boasts a faster video conversion speed compared to close competitors.
The following are Main Filmora Video Editor features:
In-built video editing tools including video trim, crop, add overlays, subtitles, watermarks, and apply effects and filters enables customization of videos.
Supports import and export of a wide range of file formats such as AVI, MP4, M4V, MOV, FLV, and more.
Merge feature enables merging of video files before conversion.
Built with action Cam editing options.
Directly export the video to your device, social media platforms, etc.
How to Create Bokeh Background using Filmora Video Editor
Step 1. Upload Video
From the primary interface of the Filmora Video Editor, click "Import Media Files Here" to open a file explorer where you browse on it and upload the target video.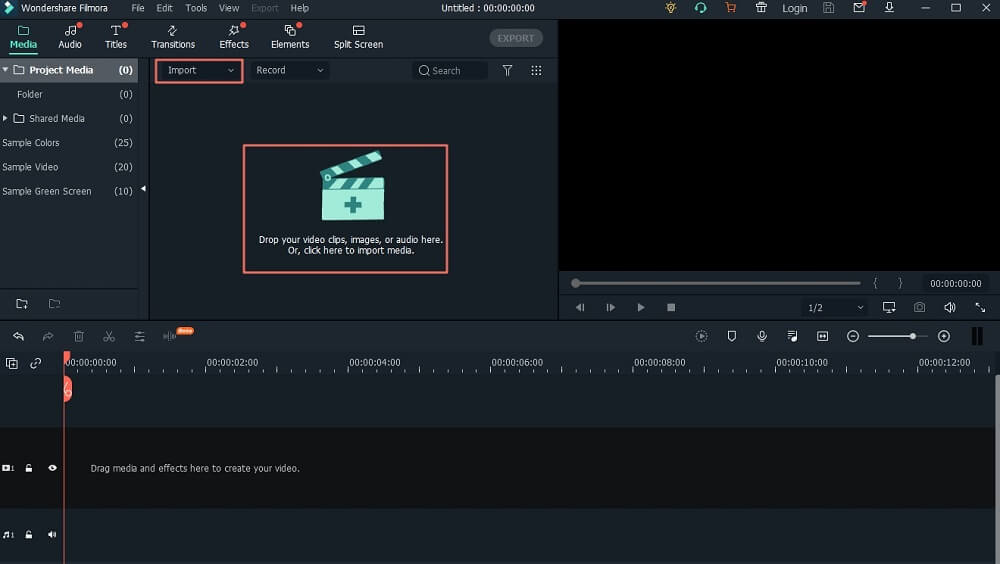 Step 2. Add Bokeh Background
From the media library, click "Effects" and locate the right overlay/effects which will give you the perfect bokeh effect and click "+". You can as well download the appropriate effects and overlays.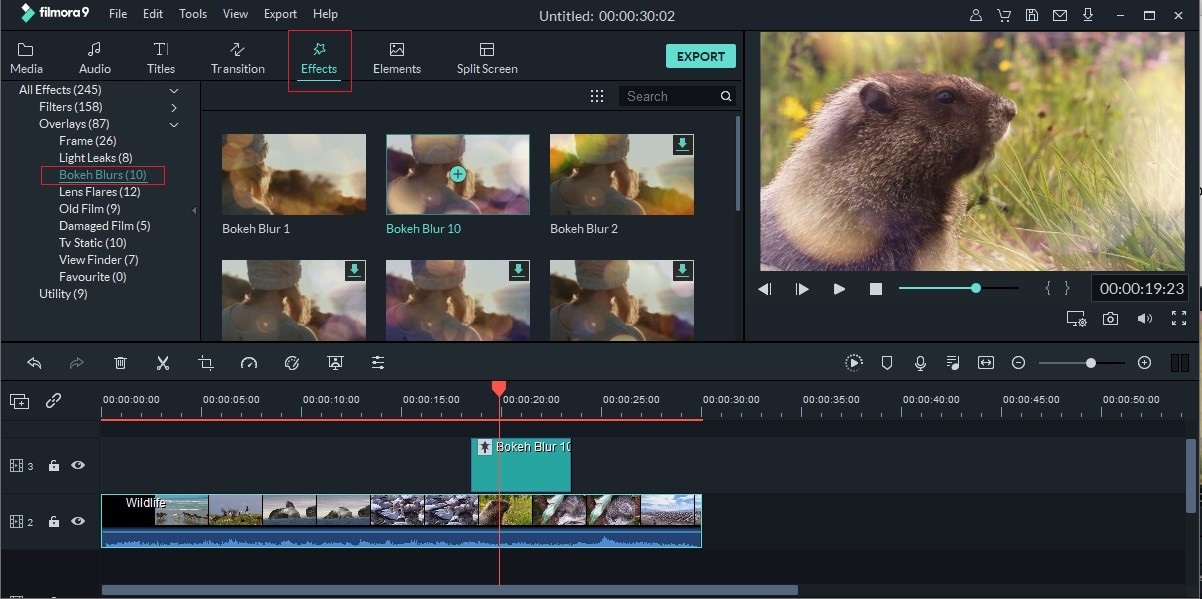 Step 3. Export Video
Tap the "Export" button to access the export window. Give a name and an accessible save path for the new video from the Export window, and click "Export" to save your video.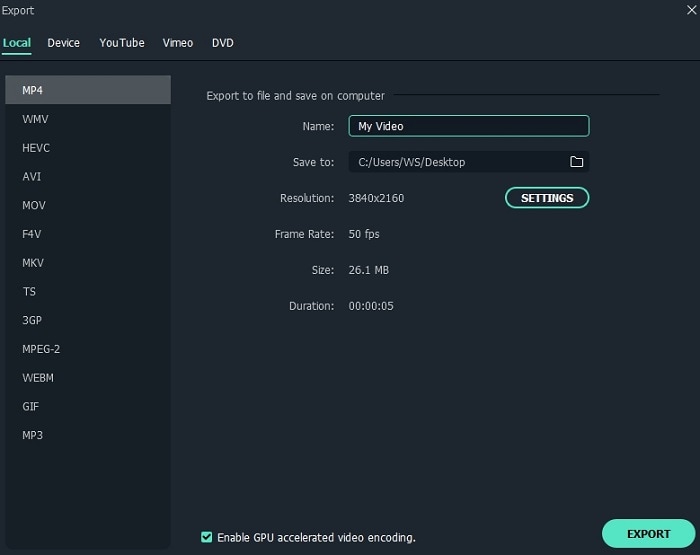 ---
Conclusion
Bokeh effect is one of the cool photographic qualities which each photographer should be good at creating with a camera.
But if you can't manage with the camera we recommend Filmora Video Editor to assist you to create on your video or photo.
Click the button below to try it for free. And add good bokeh effect in Filmora Video Editor to your next video!