According to the statistics, 64% of customers will make a decision to buy products after they watch a video. And the average amount show that people will spend more than 50 minutes per day on Facebook for viewing posts, videos and chatting with friends. So you can make use of the power of Facebook video ad to promote your business and products. How to create Facebook video ads easily? In this guide, we will show you how to record, create, edit and design an attractive Facebook video ads.
10 Must-know Tips on How to Create A Facebook Video Ad
1. Best video editor for Facebook ads video
A good Facebook video ad should be professional so as to better introduce your band and product. So you ought to choose a reliable video editing tool like Filmora Video Editor for Windows (or Filmora Video Editor for Mac). This is the best video editor for Facebook ads video. It lets you to create video from video clips or photos shot by your camcorder or mobile devices. And you can stylize the video for commercial purpose with special effects. Basic and professional video editing tools including rotate, crop, trim, video enhance, and many other tools are supported. This video editor gives you a direct way to upload and share the Facebook video ad to your Facebook account.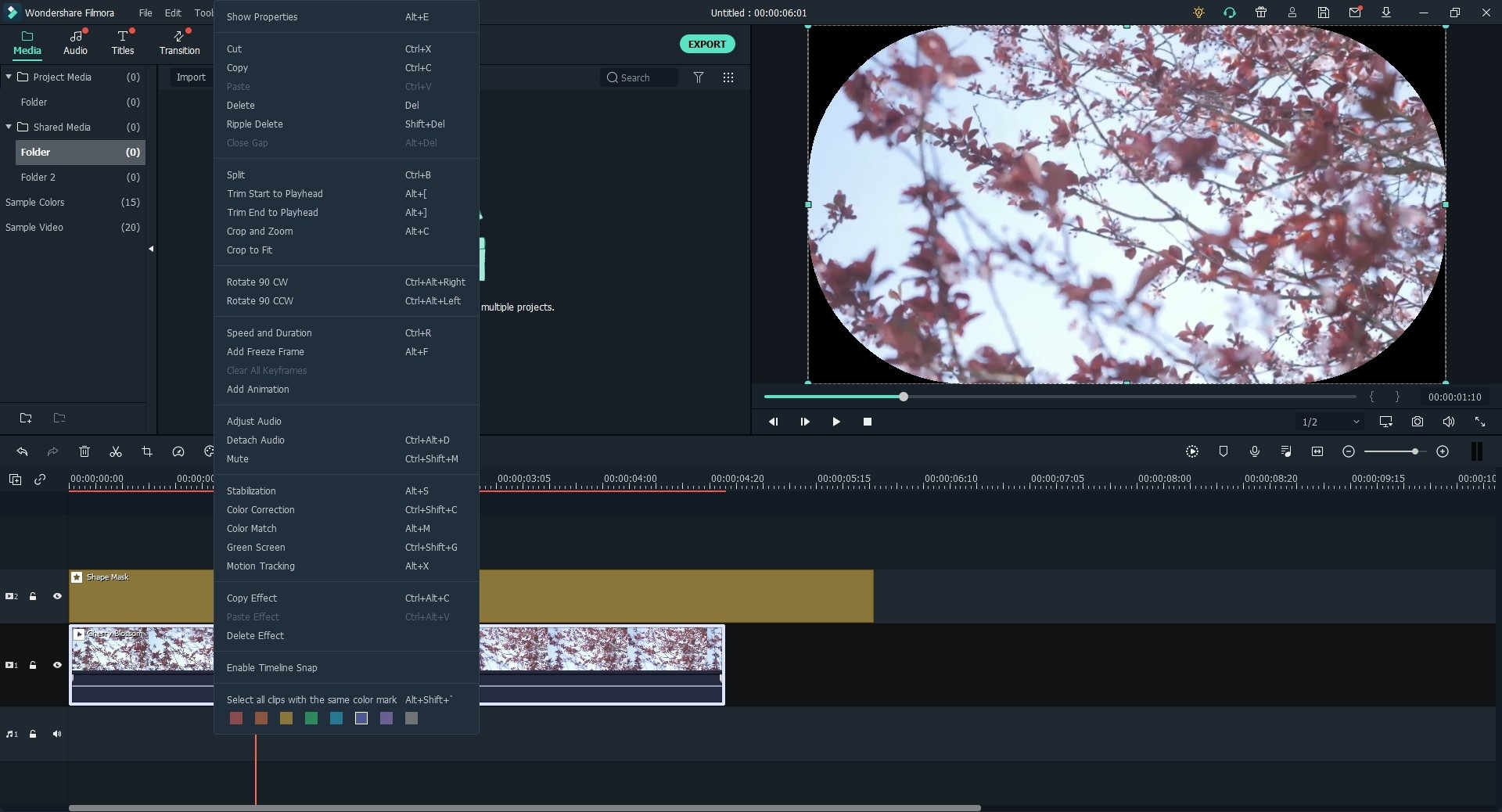 Why cchoose this video editor for Facebook ads:
You are able to edit videos from any format, captured from phones and cams, or downloaded from video-sharing sites.
It is easy to import videos and photos by dragging and dropping for editing videos in an intuitive timeline.
To make an attractive Facebook video ad, you can add effects like transitions, filters, texts, elements, and more.
You can do further editing such as green screen, picture in picture, split screen, adding audio tracks, etc.
The video can be uploaded to YouTube, Vimeo, or convert to iPhone, iPad, Android and other devices.
Step-by-step guide on how to make Facebook video ads
Step 1. Import your captured videos
After launching the Filmora Video Editor, click on the "FULL FEATURE MODE" on the main interface of the video editor. There are several ways for your to import the videos to the program.
1. Simply drag your local desktop video files to the program interface. It will load the vide to the media library.
2. Click on the "Import Media Files Here" to select the video file and import it to the program.
3. Click on the "IMPORT" button and select the "Import from Camera or Phone…" option, and then you can import the videos captured with your camera or mobile phone.
4. Go to "IMPORT" > "Download Media from Facebook…" or download from other sources to add videos from video-sharing sites.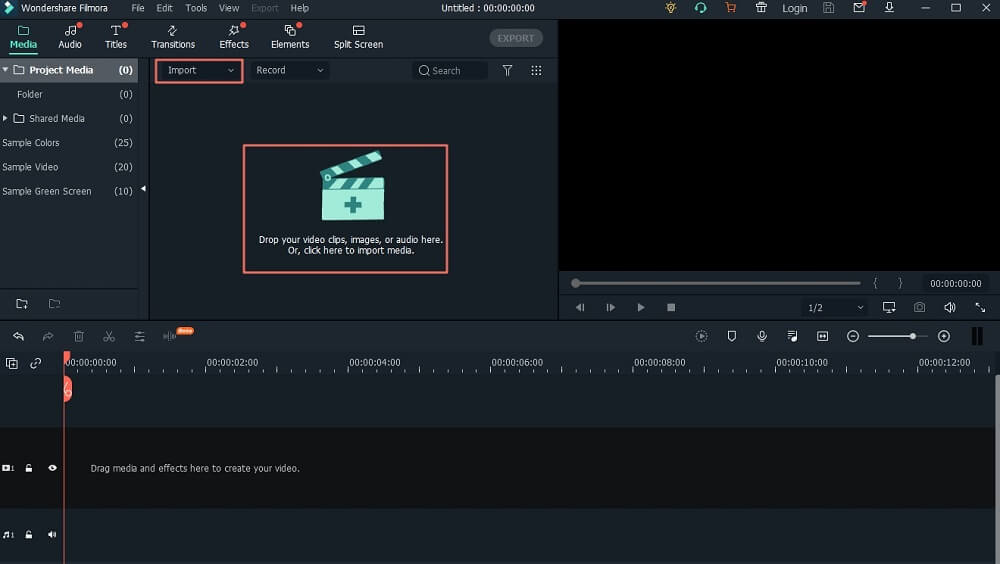 Step 2. Combine video clips into one
If you have shot multiple short video clips and want to make them into one video, you can drag all the video clips into the timeline. They will be combined into a larger video file by then. To make sure you have the correct video, you have to drag and drop the video to the correct order.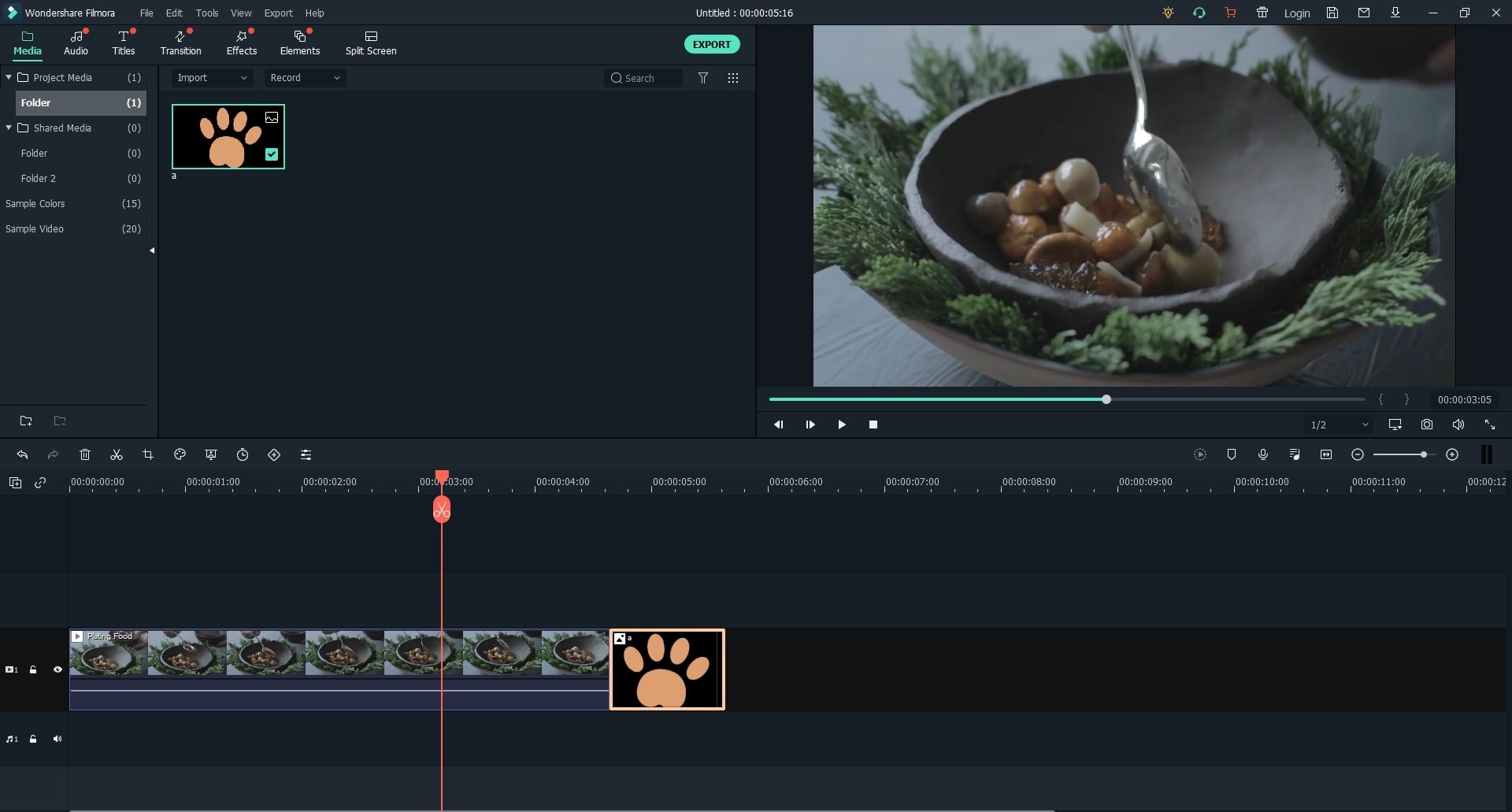 Step 3. Add texts to the video
For commercial video, you had better add some promotion titles or texts to the Facebook video ad. You can click on the "TEXT/CREDIT" button on the up side of the timeline. And select a title or text template to apply to your video. It allows you to customize the title or texts to fit your promotional purpose. You can use the same way to add music to your Facebook ads video by clicking the "MUISC" button to do so.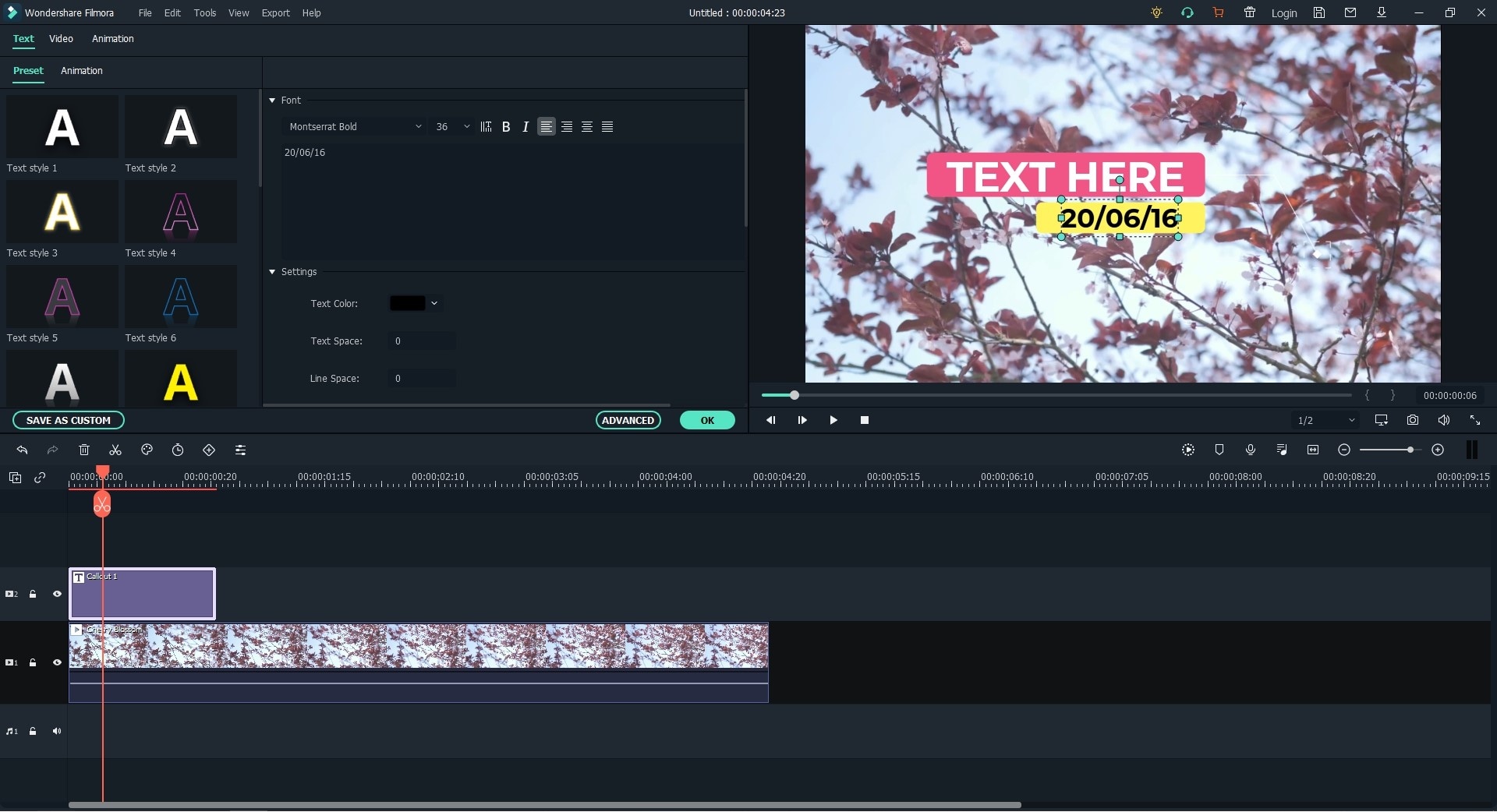 Step 4. Export the Facebook video ad
Click on the "EXPORT" button to confirm an output method. You are able to click on the mobile phone icon, and choose to export the video to your iPhone, iPad, Apple TV, Galaxy series, and Android devices. Then you can sign up your Facebook account to upload the Facebook video ad online directly.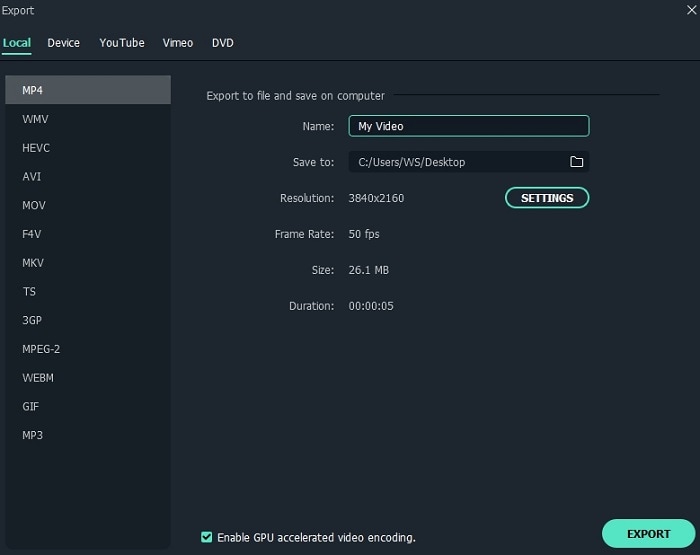 ---
2. Design recommendations on Facebook video ads
The design of a video can go a very long way when create a Facebook video ads. You can adopt incorporate design to make your Facebook ads video look highly-produced. To make professional commercial videos on Facebook, you might need to set up a studio for video shooting. And might get help from a video editing tools like Filmora Video Editor to edit the video for better output. If you want to make the video look attractive, you can even design the Facebook video ads by adding some effects to increase your videos engagement and conversion. The DIY design will be a helper to integrate into your audience's stream naturally keeping with the events they experience in daily life. This will make your Facebook video ad more accessible and friendly.
---
3. Technical requirements for Facebook video ads
To make a Facebook video ad, you do not need to be a technical expert, but it does come with some technical requirements. You should understand the technical elements you should consider to create a commercial video. Such as
• The video ratio is 9:16 to 16:9.
• The recommended video resolution should meet the ratio and file size limits.
• The video length limitation is 1 second to 240 minutes.
Other technical elements like captions, texts, graphics, and more should be applied properly. The captions and texts used on the video is any texts that embed on your Facebook video ad. You should use them correctly so not to reduce the value of the video. It is better not to embed 20% of texts that cover the video screen.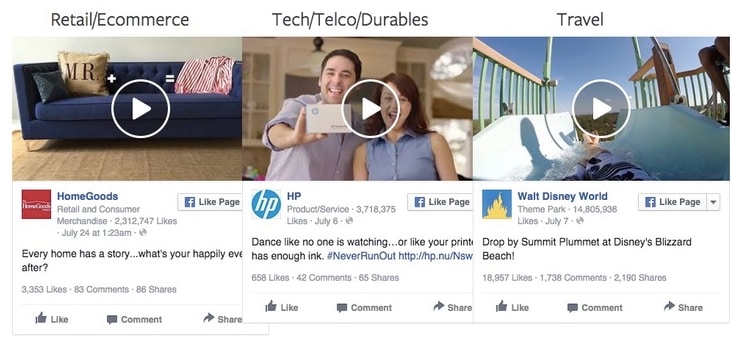 ---
4. Make Facebook ads videos with links
Create a Facebook video ad with links can help you to get more clicks on your ads and increase on the ads conversions. For links are too long, you can use tools to shrink the link and input a shorter link path to your site. If it is a short link to your site, you can just copy and paste the original link which can help to expose your site and brand. The best headline of the link is within 25 characters. And the link description should not exceed 30 characters.
---
5. Focus on the quality and impact in the first frame
The Facebook video will auto play on the News Feed for desktop and mobile Facebook users. So you have 3 seconds to attract users to make a decision on whether to watch your video. An effective Facebook video ad should grab audience's attention on the first 3 seconds and the total video duration should not exceed 20 seconds. You do not have to use animated logo or long intro but try to make the content interesting to engage users and get users invested to your video ads immediately. Directly show who you are and what you do concisely at the first frame.
---
6. Include a noticeable offer in the Facebook video ad
It is meaningless to do a Facebook video ad if there is no noticeable offer for the call to action in your ad. For example, give a useful solution to your audience. So that to create a compelling offer to your audience makes them take action on your ads. And use simple and clear texts on the Facebook video ad. In addition, it is necessary to use the UTM code on the link for tracking so you can learn whether your ads video is effective.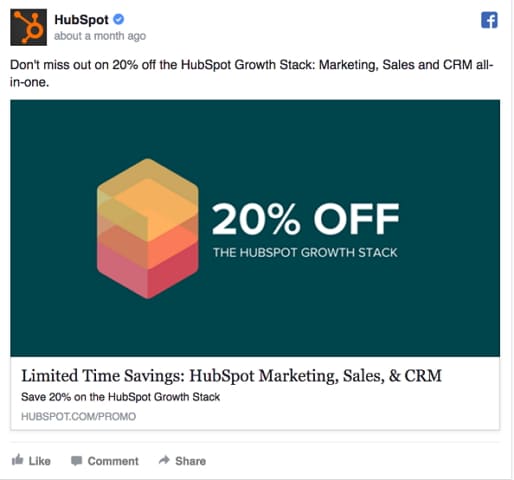 ---
7. Add closed captions or subtitles to Facebook video ads
Facebook allows you to add captions on your ads video. You can use the option on Facebook to generate closed captions for your video automatically, or you can upload your own SRT file for the captions. For automatically generate captions, you can edit them or let Facebook review them for you. The video captions can display the texts on your ads video when there is no sound on the video. The News Feed on Facebook is designed to be watched without sound. If you want to make your Facebook video ad understandable and attract more views and engagements, the video caption is the best helper.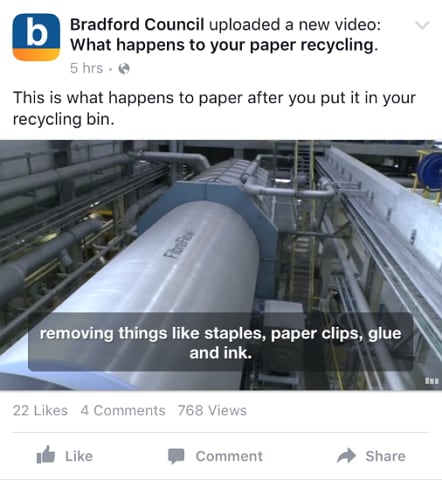 ---
8. Make the Facebook ads video connect to personal
People would like to make connections to people but not to commercial or business. The best way is to make your ads video that is relatable with the people, especially to the everyday life. Take times to do some research on how to make your business's story in a friendly and informal, but authoritative way. Try brainstorm and look for creative methods to help you to stand out among the News Feed and have great relationship with your audience. Look ways to record and create something friendly and comfortable and help to make your audience feel relaxed.
---
9. Give a proper and informative description to the video ad
Facebook video ad is not only the way to promote your brand and business, but also the way to share information with your audience. Do not waste the chance to add texts to introduce your video and your business in the video description. You can say whatever you think it is important and attractive on your video. And add keywords about your topic and marketing requirements. Let Facebook users can search, notice and stop on your video ad by viewing the description.
---
10. Provide value in the Facebook ads video
You'd better make your Facebook video ad understandable, so your audience will have a better understanding on what the product you are promoting. If you are doing a demo for your product, give detailed step-by-step guide on how to do. If you are sharing a screen captured instruction, try to use a reliable screen captured tool. Do your best to produce clear and understandable video content to your audience.
---
Summary
The above tips are used to help to you create attractive and effective Facebook video ad. You could also do further research on the Facebook ad creation so as to make more views, engagements and conversions on your video ads.
Download and try the best Facebook video ad creator: