"I am trying to build a video using multiple objects and am having trouble finding a way how to cut (crop) a person out of a source video to place into my project."
If you are in the same situation as the user above then you are reading the right article. You will notice that in your videos there are persons that you would not love them appear on your projects for your own good reasons. Cropping out a person or person on a video may sound a technical but we with the modern video editors it is now been made possible and easier even for newbies. With that being said let us now have a look how to crop out a person in a video.
[Tutorial] How to Crop Out A Person in A Video
To crop out a person in a video or to cut out a person in a video you need to use a robust video editor such as Filmora Video Editor for Windows (or Filmora Video Editor for Mac). This a video editor that can be installed both on Mac and Windows operating systems. It comes with basic video controls such as crop, cut, trim, rotate, zoom, split, brightness, saturation, hue, contrast, merge and speed. Moreover, editing of videos, audios and images on this software is simple and you can preview the changes in real time.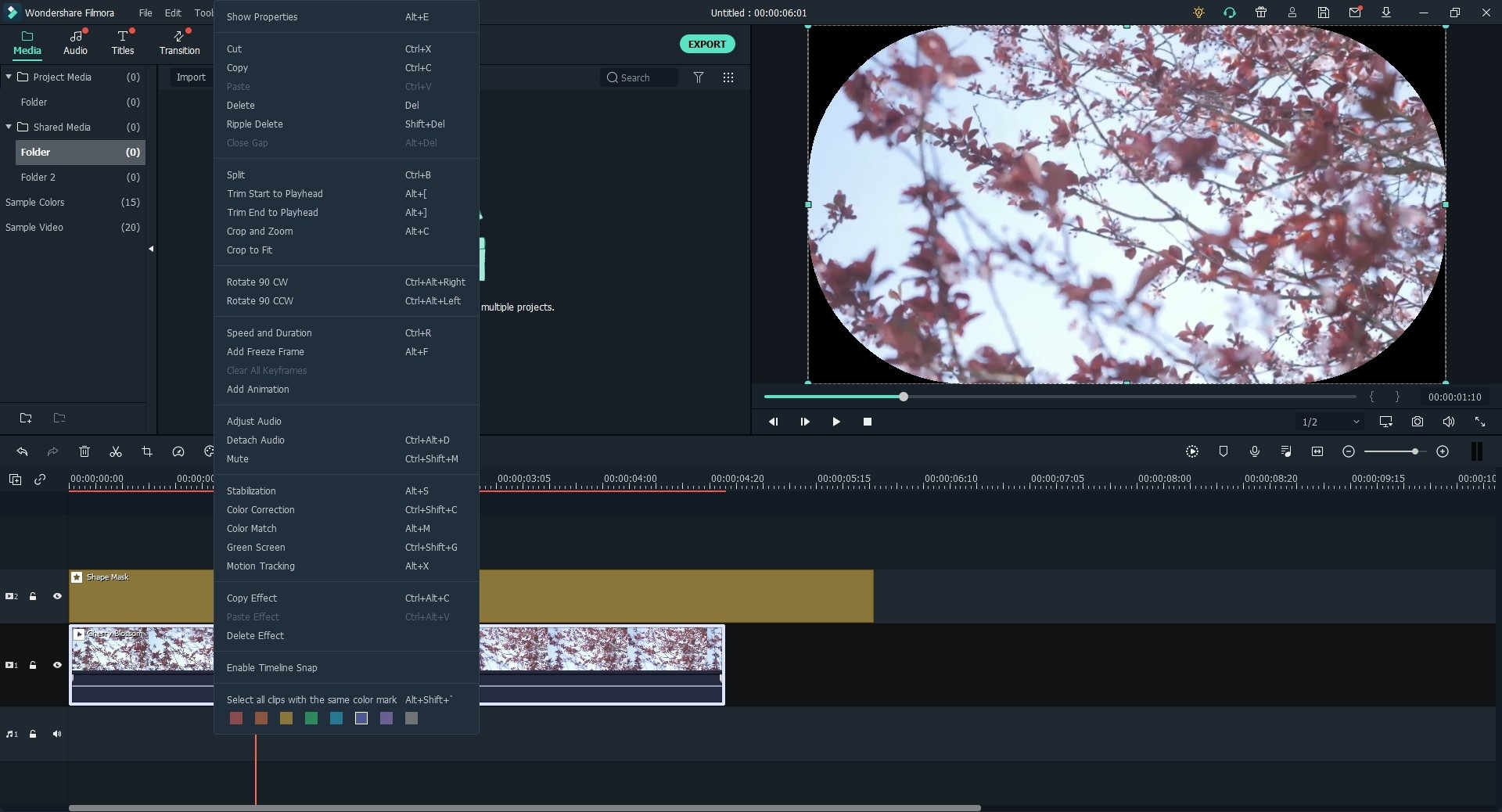 What Make Filmora Video Editor Outstanding:
Audio editor- This software is featured with audio controls such as trim, split, pitch, equalizer, fade in, fade out and voice over.
Image Editor- With this software, you can easily adjust image brightness, contrast, saturation, hue and colour. Moreover, it allows you to add pictures to videos and audios.
Export and Share option- An advantage of editing files using this program is that you can export to different output formats, to different devices, you can export them online or burn them to DVD.
Built with advanced editing options- Other than the basic editing features, you will also get other features such as colour auto-tuning, split screen, video stabilizer, green screen, effects, GIF supporter, pan and zoom just to mention a few.
In-built action Cam editor- It Cam editor comes with an instant cutter, speed effect, colour tuning effect as well as fix and correct option.
---
[Step-by-step Guide] 2 Ways to Cut Out A Person in A Video
Method 1. Using Green Screen Function
Step 1. Install Filmora Video Editor on your Mac or Windows and then open it on your computer.
Step 2. On opening the program, click on full feature mode and then click on "Import Media Files Here" on the window that appears. Here you will upload the video that you want to crop out a person an image that you will use to crop the person out.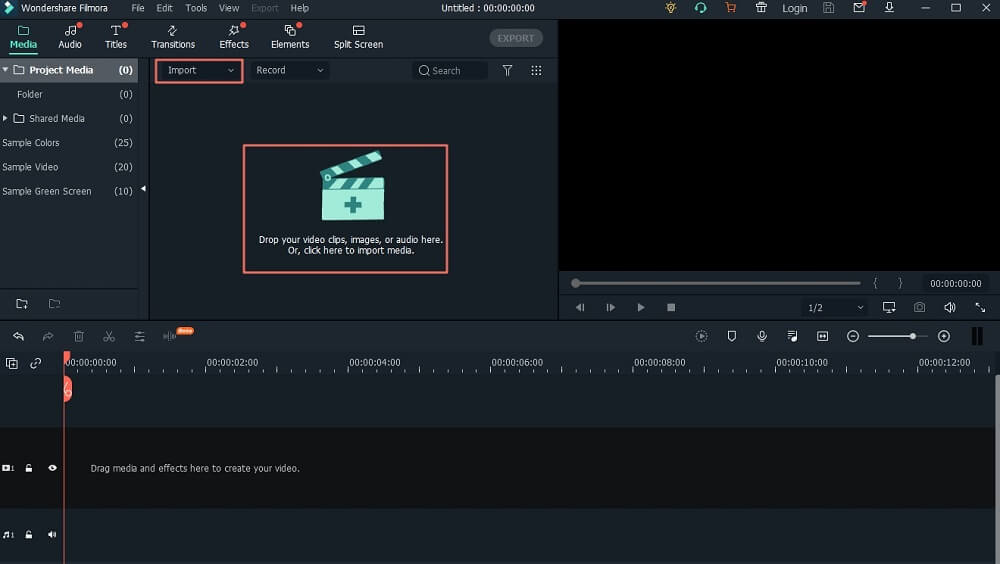 Step 3. From there, you will then drag the video to the PIP track below the screen. Or you can right click on the video in the media library, choose "Apply to PIP" option to add it to PIP track. Play the video and identify the position where the person you want to crop is located.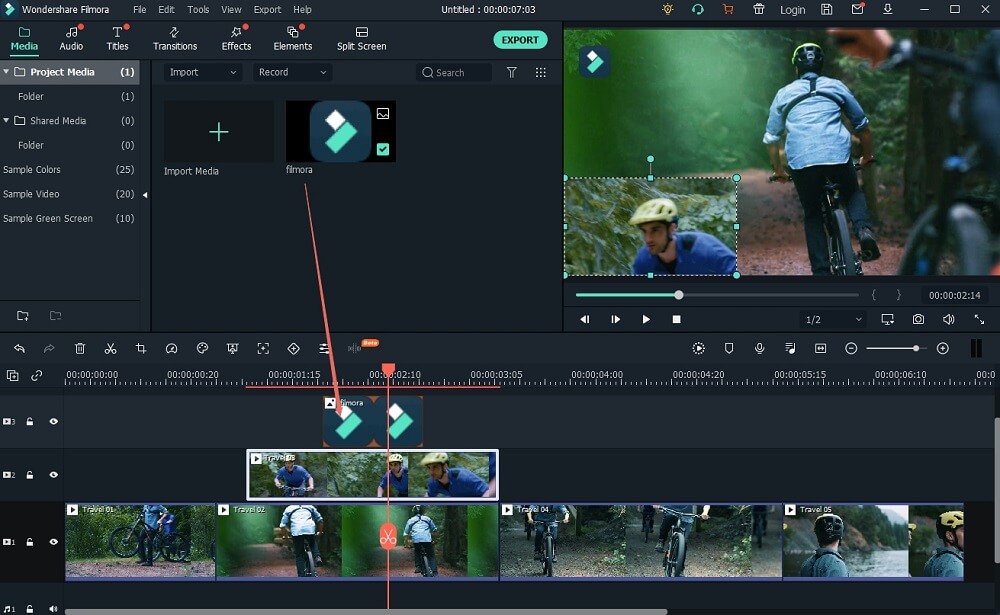 Step 4. Right-click on the video you put into the PIP track, select "Green Screen" from the options. When a new window appears, check "Green Screen" and set the "Current Color" as green (Or choose the background color that is very different from the color of the person based on your picture). Then adjust the "Intensity Level" until other positions are transparent except for the person.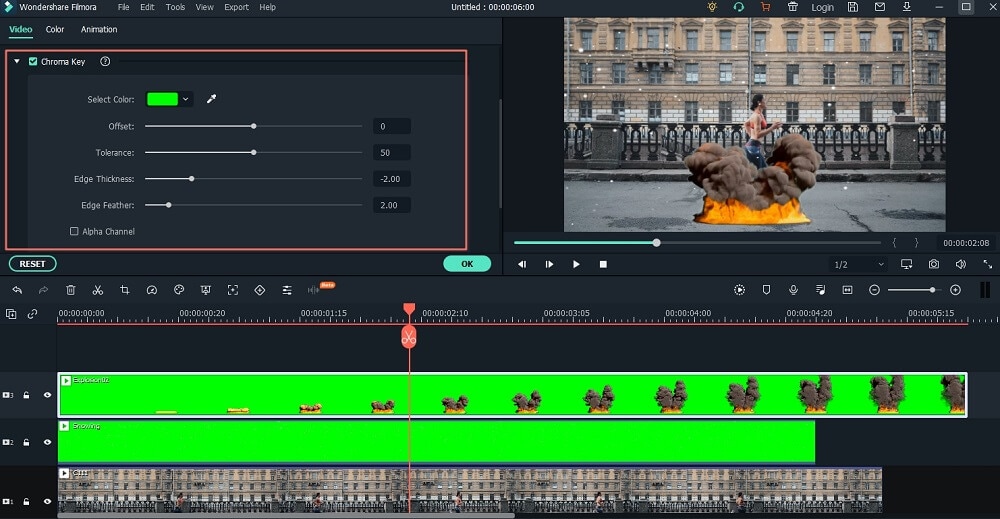 Step 5. Now drag and drop another video which you want to put the person image on to the timeline, you can cut out the person and put the image to the other videos.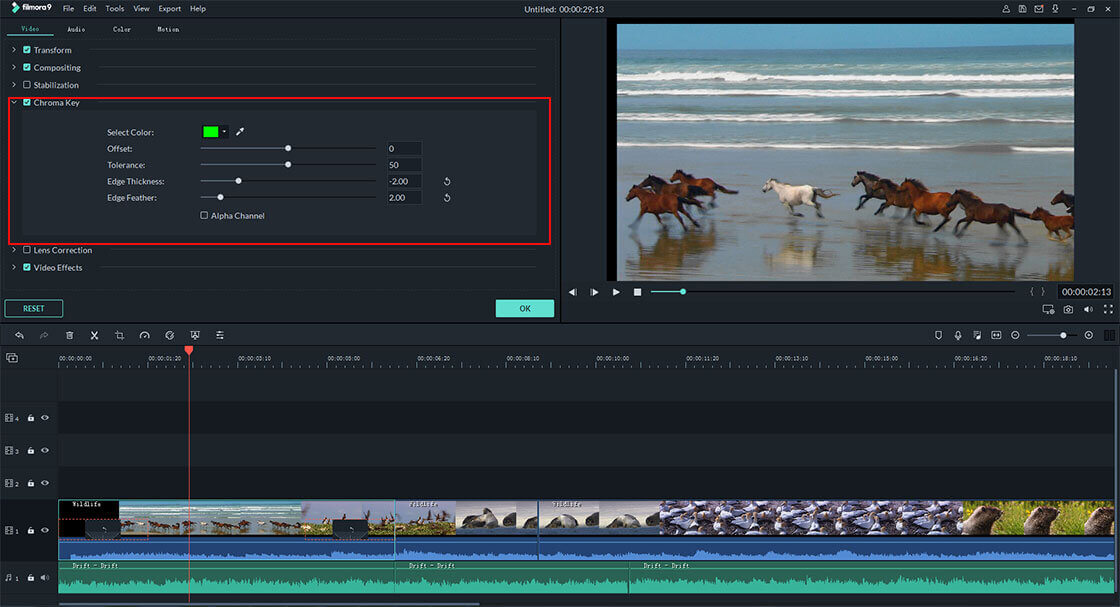 At last, preview the video and then click on "Export" to save it on your computer
---
Method 2. Using Crop & Zoom Function
Another way on how to crop out a person on video is using the crop and zoom feature on the program as described below.
Step 1. As with the above method, you need to install the software and import video clips first. Again, drag the video to the video timeline on the screen.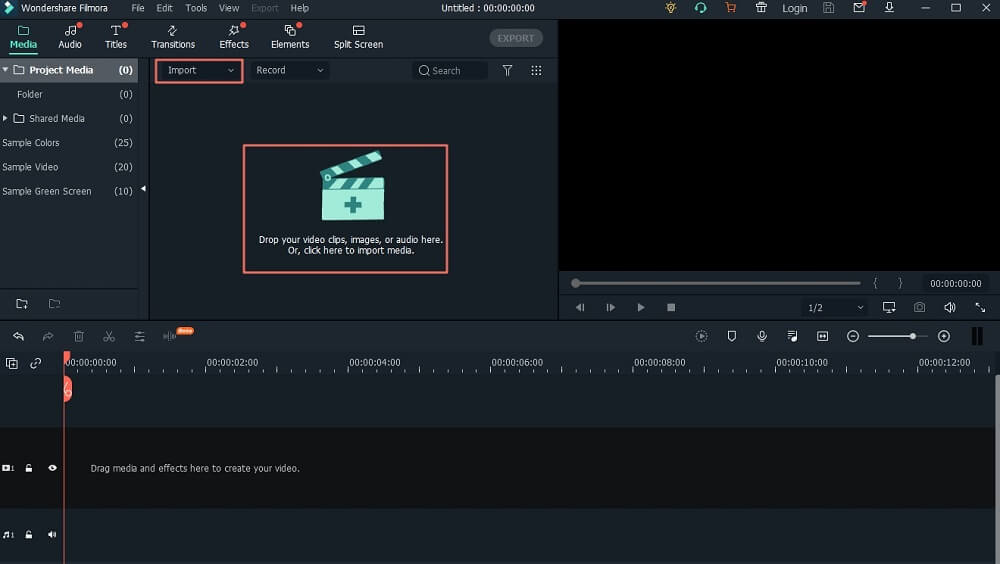 Step 2. Now position the cursor the point that you want to crop out a person on the video.
Step 3. Right click on the video and select "Crop and Zoom" option.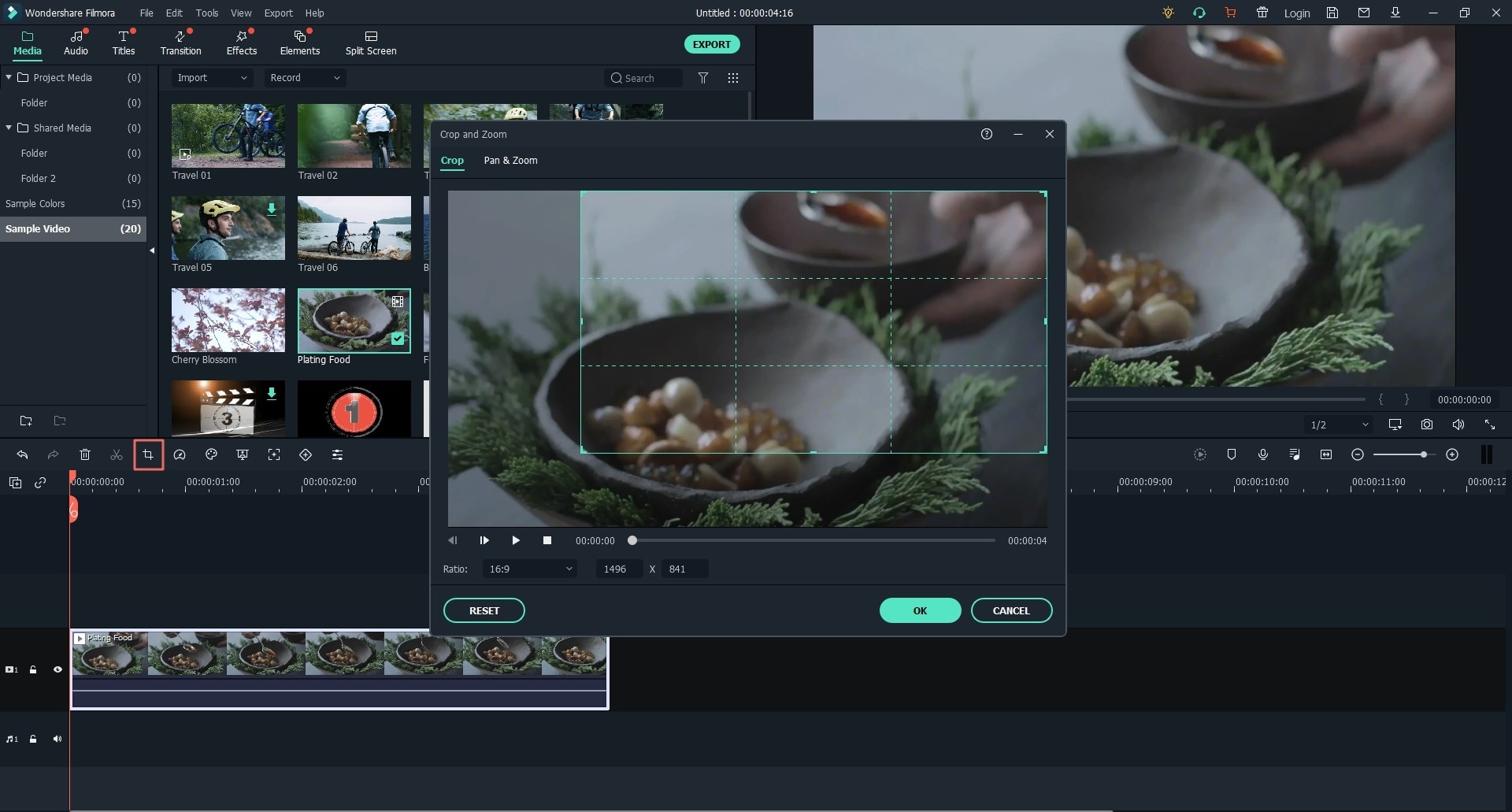 Step 4. On the new window, you will see an editing screen and preview window on the right. Adjust the positions of the image to crop out a person on the image.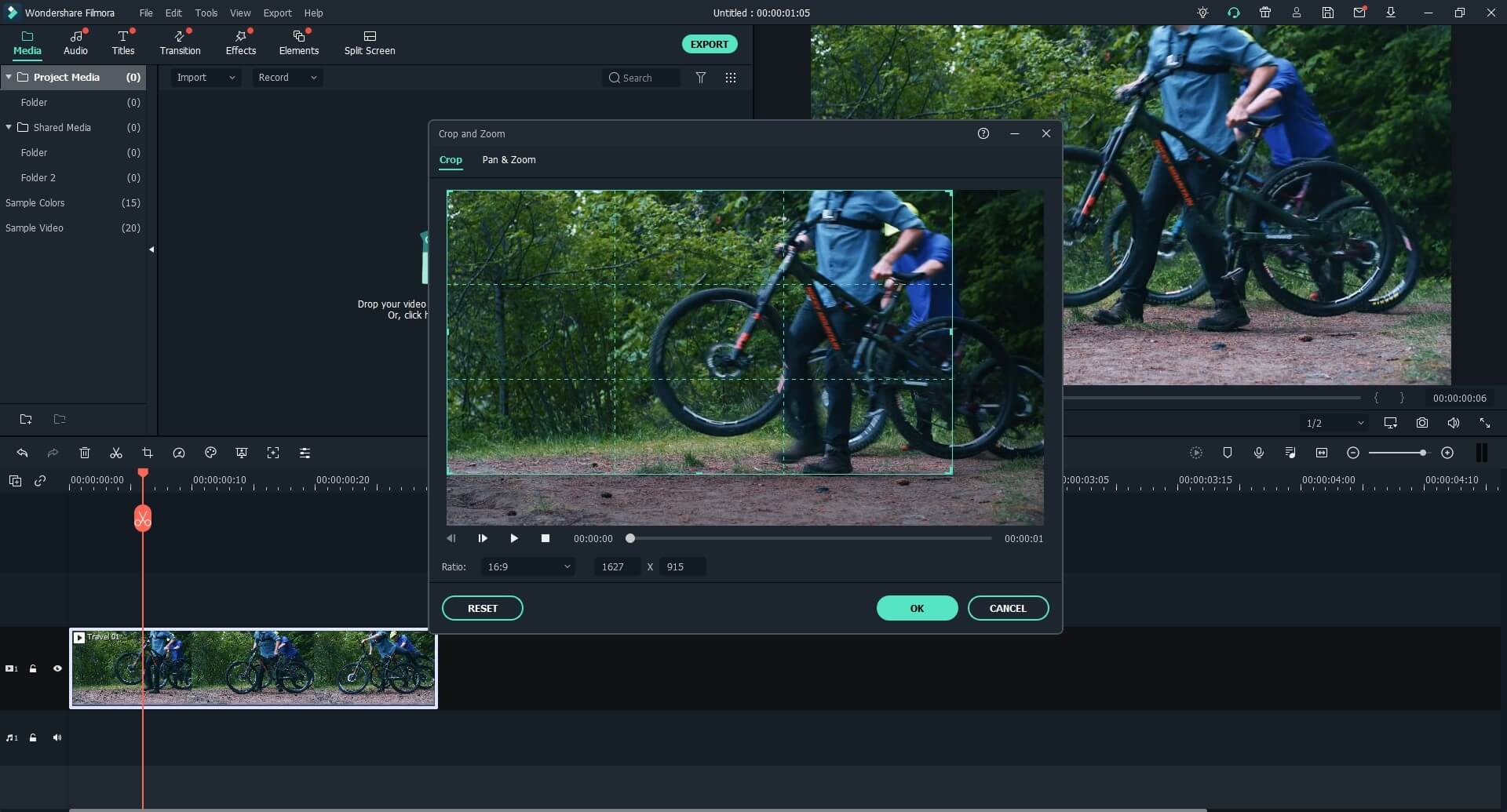 Step 5. After that, click on "OK" and then click "Export" to save your video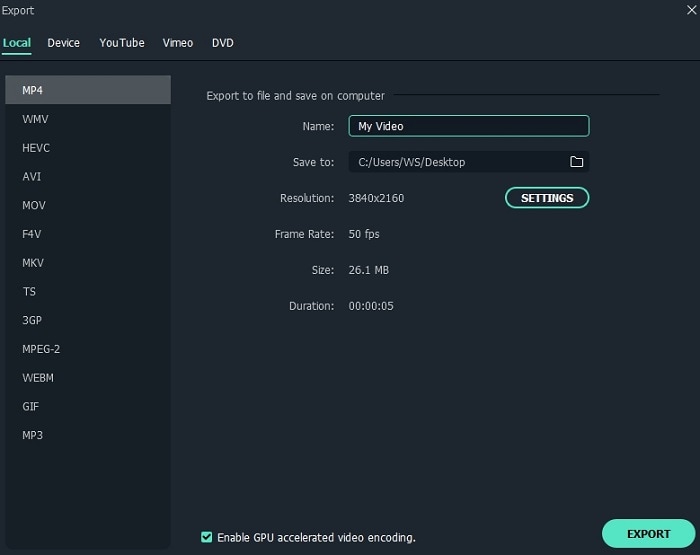 ---
Why Use Filmora Video Editor?
Although you might use other programs such as After effects to crop out person in a video, it is not accurate as Filmora Video Editor. After Effects does not offer video editing options, hence you might not be able to crop out parts of a video. Also, After Effects is available at $49.99 per month which is close to Filmora Video Editor lifetime subscription of $59.99. Also, Filmora Video Editor is simple to use and effective
Conclusion
At this point, you have seen that Filmora Video Editor makes it easier to crop out or cut a person in a video without hassle.