Are you stuck on how to extract audio from video on your computer or smartphone? Do you want to extract a pop song to play on the background of your summer video shot?
Then you are in the right place! In this post, I found 7 apps for you to extract audio from video on PC, iPhone or Android. An audio editor app can help you get it done quickly and provides you a lot of audio editing functions. If you don't have a computer at the moment you need to extract audio, you can also choose to separate audio from video directly on your phone.
Having curated through a multiplicity of video editing programs and applications, If you are stuck between a rock and a hard place thinking on how to extract audio from video, just calm your nerves and follow this detailed guide.
Filmora Video Editor - Best Audio Editor to Extract Audio From Video
Filmora Video Editor is an all-in-one video editor capable of seamlessly extracting audio from virtually all video file formats. This new program is equipped with a wealth of specially designed features that guarantee practical and excellent video editing experience. Extraction of audio from videos is just but a fraction of what it can offer. Filmora Video Editor provides an array of in-demand editing features like green screen, PIP, merge, split, crop, trim, overlays, and special effects among others. Download a trial version and check the features mentioned above and once convinced, pull a trigger and get the paid full version.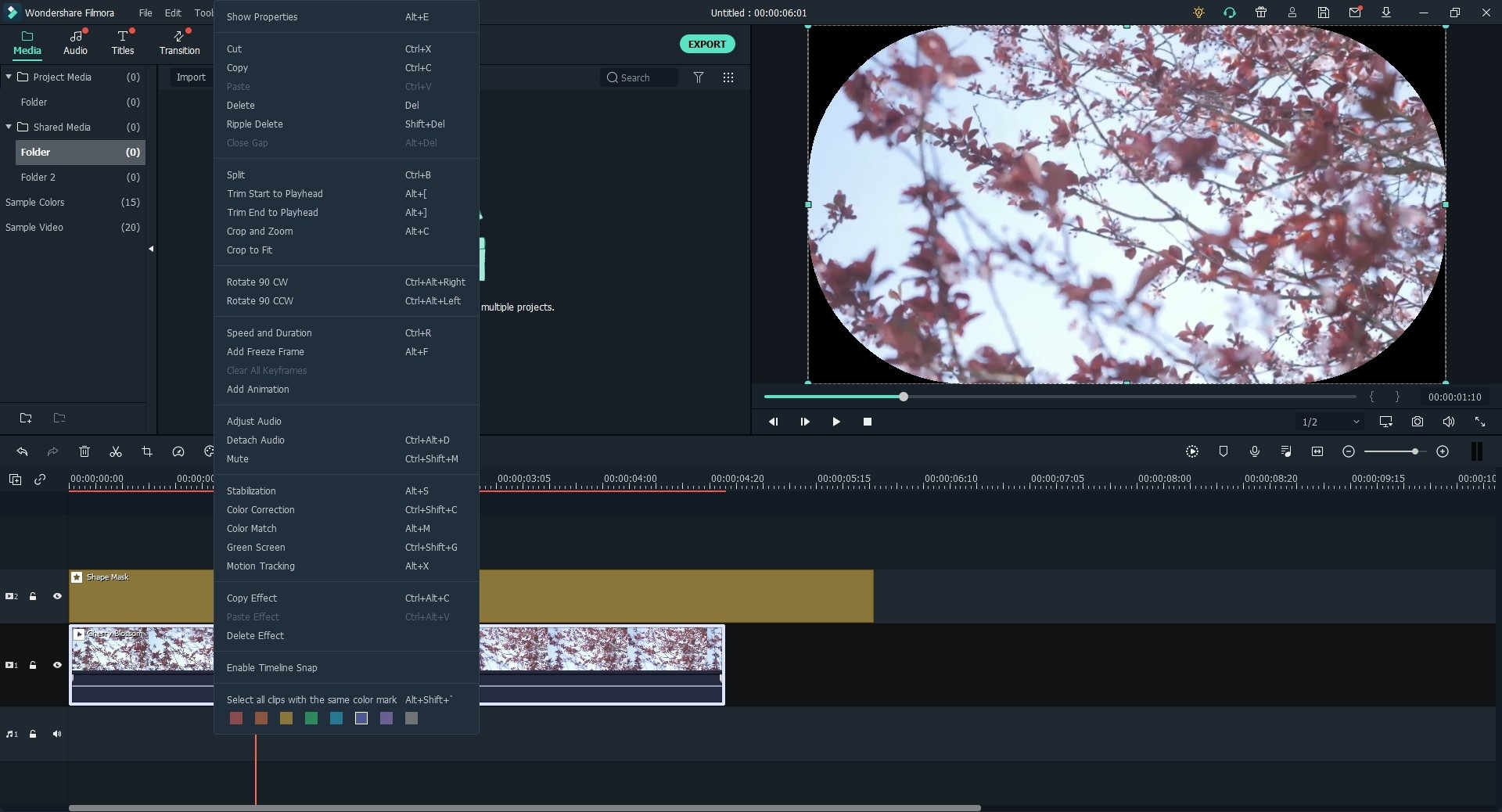 Features:
This program lets you perform both basic and advanced video editing which include split, crop, trim, extract audio, green screen, colour tuning, picture in picture, and tilt-shift among others.
You'll be able to add various effects while editing your audio such as add amplification, fade in & out, and pitch etc. and more.
You can burn your videos to DVD, share and upload videos and audio files to popular social platforms.
Built with action cam editing options like instant cutter and action cam tool.
Allows screen recording.
Supports 4K resolution editing.
And if you are interested in its powerful video editing functions, you can click here.
How to Separate Audio from Video using Filmora Video Editor
Step 1. Launch Filmora Video Editor
Launch Filmora Video Editor and connect your mobile phone to the PC using a suitable USB cable. Once detected, locate your video files and import them to the program, then drag to the timeline. Or you can drag your video files in your computer to the program's timeline directly.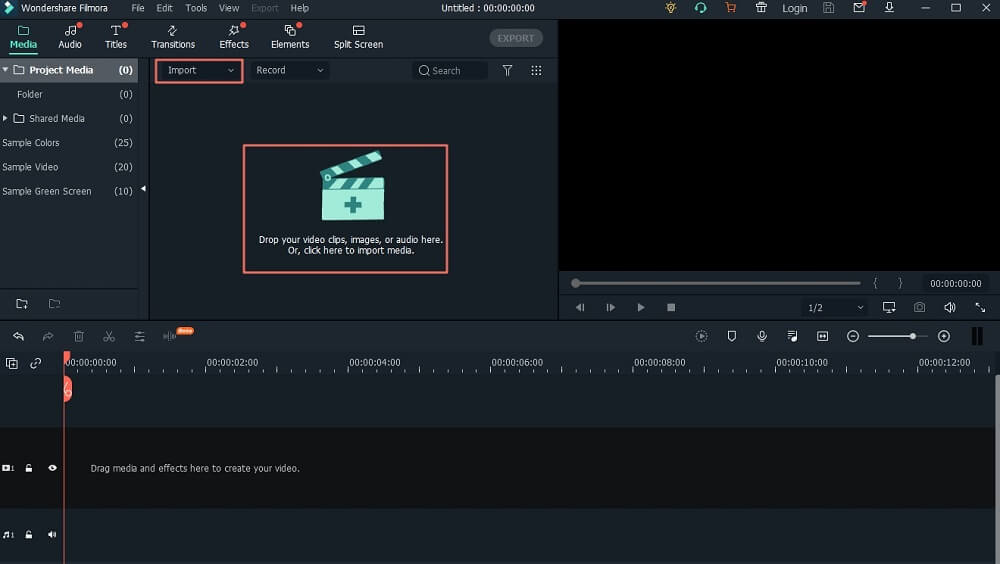 Step 2. Detach Audio
Right-click on the respective video at the timeline and choose "Detach Audio".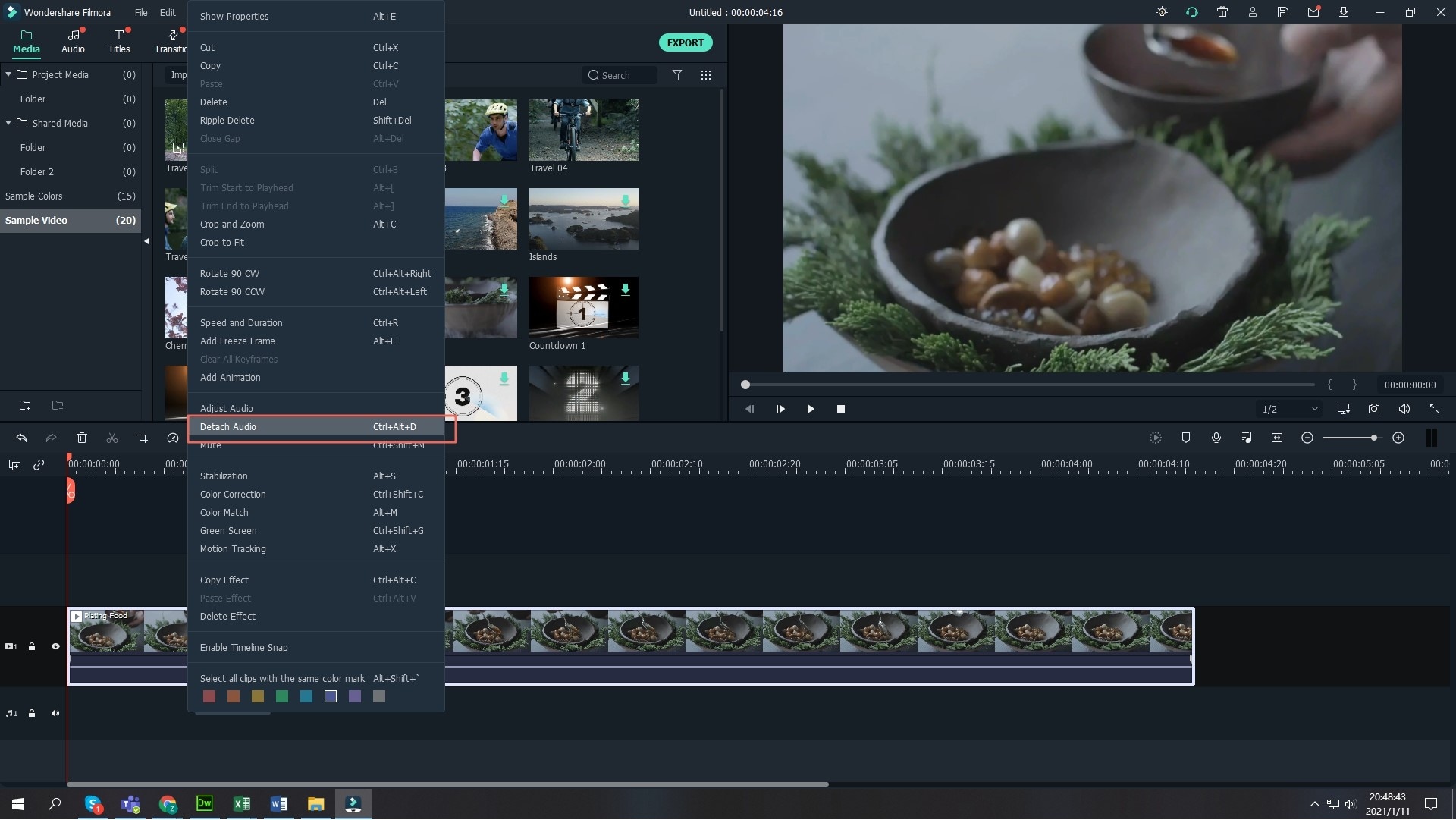 Step 3. Export Project
Once you are done extracting audio, you can continue to edit your audio, or you can click on the "Export" to save your project, and convert it to the format you like.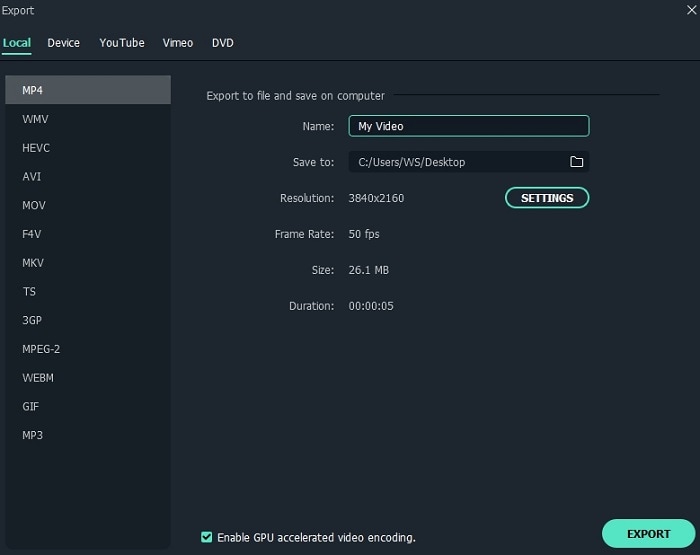 ---
Top 6 Apps to Extract Audio from Video on Phone
Now that you know how to extract audio free on the computer, let us take a look at some apps that allows you to extract audio from video on iPhone and Android phone.
1. Video to MP3 Converter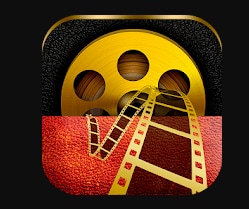 Video to MP3 Converter is an outstanding popular video editing program for Android phones. The program lets you extract quality MP3 songs from your favourite video files with great ease.
Features:
- Has a simple and elegant interface.
- Supports several video formats like MP4, 3GP, FLV, and AVI among others.
Pros:
- Fast video conversion.
- Offers advanced mode MP3 Conversion for advanced users.
Cons:
- A lot of ads disturb users.
---
2. Video to MP3 - Music Player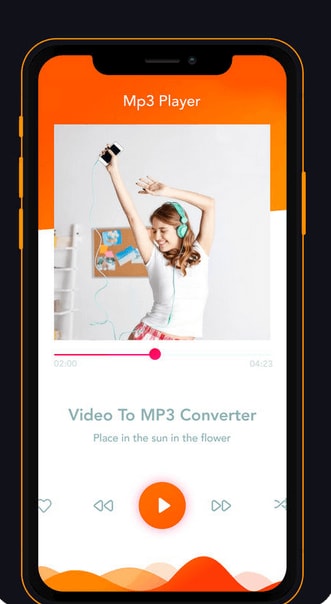 It is no doubt an up to scratch video to audio converter for iPhone users. The program features an array of beautiful capabilities that makes the entire editing process easy and full of fun.
Features:
- The program converts almost all video formats to MP3.
- The new slider feature helps to convert your best video moments to MP3.
Pros:
- This program is quite fast in terms of conversion speed and also easy to use.
- It supports conversion of nearly all video formats to audio formats.
Cons:
- The many ads are not an excellent site to users.
---
3. Breathe Music Player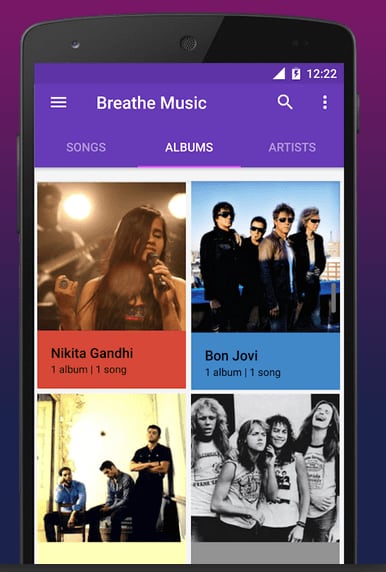 Breathe Music Player is an excellent video to audio converter for android phones. The application is quite common among android users owing to its intuitive and straightforward interface. This elegant, lightweight video converter offered a delightful experience and considered the world's first virtual reality HD music player.
Features:
- The program lets you create unlimited playlists.
- Features high definition audio recorder.
- Stunning animations and seamless transitions.
Pros:
- It has a user-friendly interface.
- It allows you to share your music directly to other social platforms.
Cons:
- It fails to detect files on SD card.
---
4. Timbre(Android)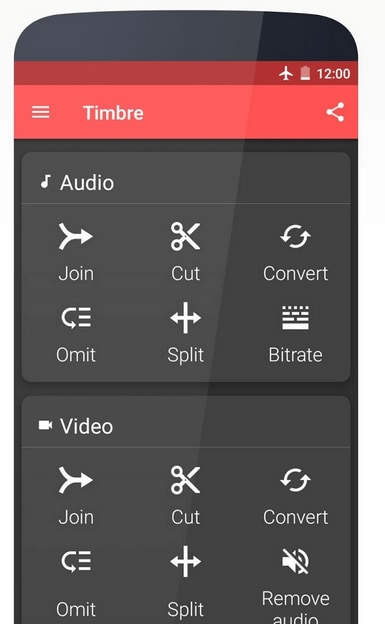 Timbre (Android) as the name suggests is a powerful video to audio editing software for android phones. This program is no doubt enriched with an assortment of excellent features that generally make this program a top pick for droves of Android users.
Features:
- Perform several videos and audio editing like audio extraction, merge, split, and crop among others.
- There are several audio and video formats supported including MP4, WAV, MP3, AAC, AVIM FLV, and MOV just to mention but a few.
Pros:
- The fast conversion process and thus saves time for the user.
- Supports several media file formats.
Cons:
- You might lose output quality of the audio.
---
5. Video to MP3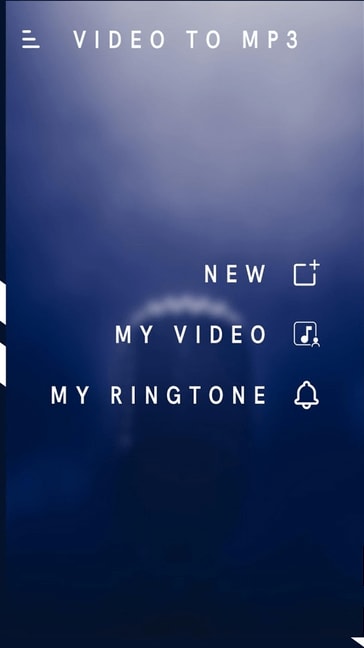 Video to MP3 is an audio extractor for both Android and iOS devices. The program has a seamless interface and newbies would find no reason for a tutor. Its reliability and speed sum up the notion that indeed video to MP3 program is worth a good editing program.
Features:
- Convert video into HD audio file.
- Convert YouTube videos to MP3 with ease.
- Fast conversion speed.
- Build in ringtone maker.
Pros:
- Allows users to share the edited videos without restrictions directly.
- You can alter the bitrates to get your desired audio file.
Cons:
- Ads are a constant disturbance to users.
- Lack of advanced editing features.
---
6. Using shortcuts-Siri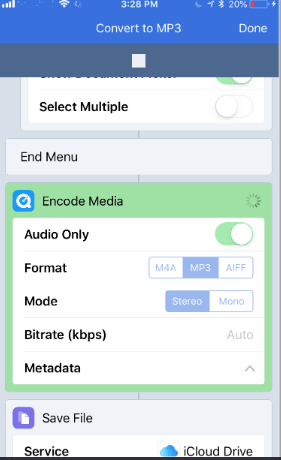 Several web-based video converters can help you extract audio from your favorite videos with ease. If you are using an iPhone device, then Siri Shortcuts would probably do the task for you.
Features:
- Import videos to be edited from iCloud or camera roll.
- Straightforward navigation process.
- Fast conversion speed.
Pros:
- Fast conversion speed.
- Easy to use.
Cons:
- This shortcuts app will not allow you to convert videos to MP3 format natively. Instead, you will have to edit the shortcut to alter the audio format to M4A or AIFF.
---
Write in the End
Do you like to detach audio from video on your phone or on your computer?
In fact, Filmora Video Editor can not only help you separate audio with one clicks, but it also has powerful audio editing functions and audio effects to make your music files sound cool and unique. Click on the download link below, then you will know and find more.