What does loop mean on Instagram?
Why use the Instagram loop video tool?
Loop videos have become widely popular on Instagram. They are visually appealing and make it easier for a brand to convey a message more effectively. Some Instagram accounts even use loop videos to publish funny content on their feed and engage their followers. For people who don't know, loop videos are small video clips that play on a loop. If you want to grow your Instagram account, these loop videos can help you a lot.
In this guide, we will showcase how to loop a video for Instagram using different tools.
Way 1: Create an Instagram Loop Video Online
Clideo is an online editing tool that'll let you create different videos/pictures for your social media profiles. You can use Clideo to create memes, compress videos/images, loop a video, etc. Besides basic designing, Clideo can also help you edit existing videos and pictures to enhance their overall quality and make them more appealing.
Steps to make a video loop for Instagram using Clideo
Step 1: Go to Clideo.com and choose Loop Video from the list.

Step 2: Click Choose File to upload a video/GIF from your local storage.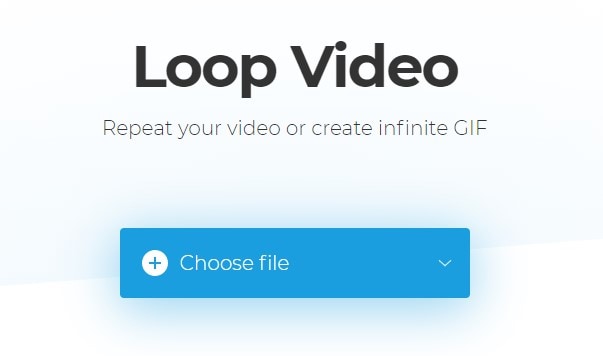 Step 3: Wait for the selected file to upload successfully. Once the video is uploaded, choose the number of times you want to loop the video. You can choose the format of the output video from the bottom-left corner as well.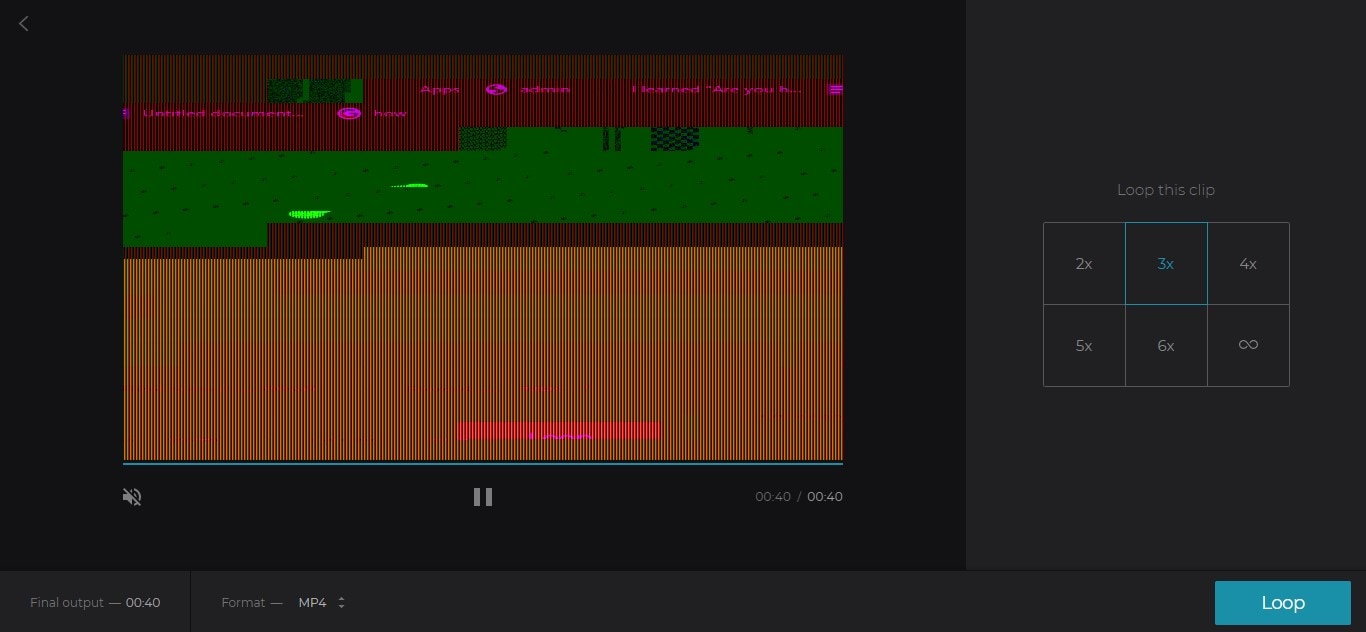 Step 4: Finally, click Loop to loop the video and save it on your PC.
---
Way 2: Make a Loop Video with Boomerang App on Android or iPhone
Another way to create a video loop for Instagram is to use the official Boomerang app by Instagram. It's a standalone application for Android and iOS that's specifically tailored to create looping videos for Instagram and Facebook. You can even directly upload the video to your social media profiles through the Boomerang app itself.
Here's how to make a video loop for Instagram using the Boomerang app.
Step 1: Go to Google Play (Android) or App Store (iOS) and download the Boomerang app on your smartphone.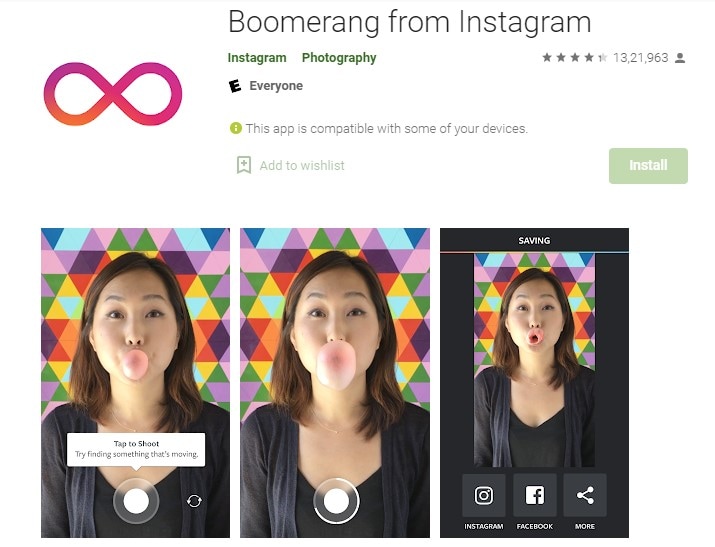 Step 2: Now, press the record button to shoot a clip.
Step 3: The app will automatically loop the video. At this point, either tap the Facebook or Instagram icon to upload the video to the respective social media handles directly.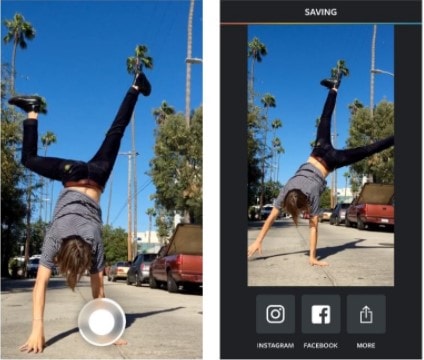 ---
Way 3: Post a Looping Live Photo as a Video to Instagram on iPhone
If you have an iPhone/iPad, you won't need a dedicated tool to create a looping video. You can use its "Live Photo" feature and convert the live image to a looping video with one-click. Let's take a look at how to loop a video on iPhone for Instagram using the Live Photo feature.
Step 1: Go to Albums and open the Live Photo. Swipe up from the bottom and choose "Loop".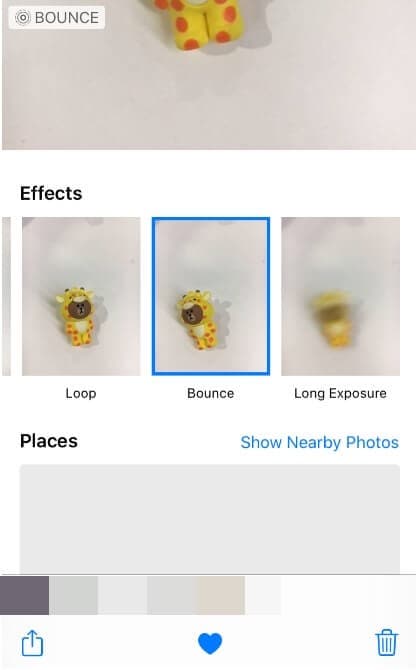 Step 2: You'll notice that the Live Photo will start to play on loop. However, before you upload it on Instagram, it'll be crucial to save the Live Photos video. To do so, tap the Share button and click Save To Files. Then, specify its format as MOV.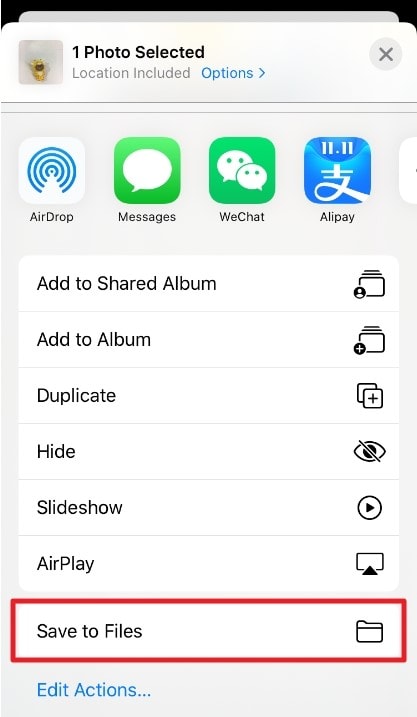 That's it; you can now upload the video on Instagram, and it'll start playing in a loop.
---
Bonus: Create and edit easily Your Instagram Video
If you plan to build an effective social media presence by consistently uploading loop videos on Instagram, it would be better to choose a professional video editor to create Instagram videos. We recommend using Filmora Video Editor & Filmora Video Editor for Mac, a fully-functional video editor for Windows/macOS that's designed to help users create compelling videos. You can even use the software to add special music effects to make highly appealing Instagram videos.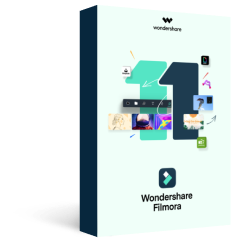 Filmora Video Editor
Offer basic editing and advanced editing.
Provide a variety of video filters, effects, and transitions, etc.
The keyframe feature provided to make the video more professional.
Support edited video export in multiple formats.
Steps to create Instagram videos using Filmora Video Editor
Step 1: Install and launch Filmora X on your PC. Click New Project and set its ratio as 16:9.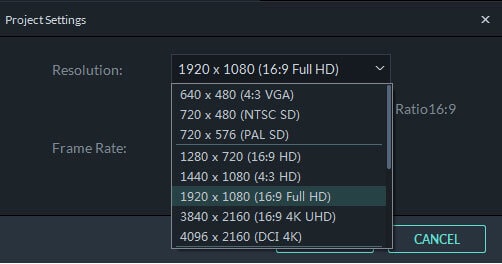 Step 2: Click Import and choose the video you want to use as the video for Instagram.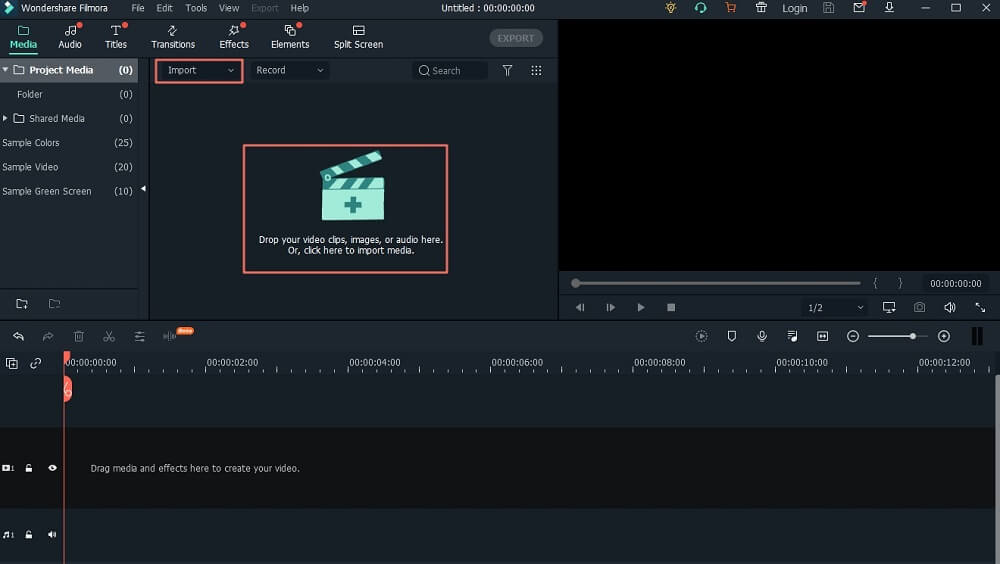 Step 3: Filmora X can help you add titles and texts to your videos. Double-click the text added to the timeline to activate its settings window. Then, you can choose preset colors and fonts for the text.
Choose the font style, size, border, and alignment under the Font option. Then, go to Settings to determine the text color, space, line spacing, text layer, etc.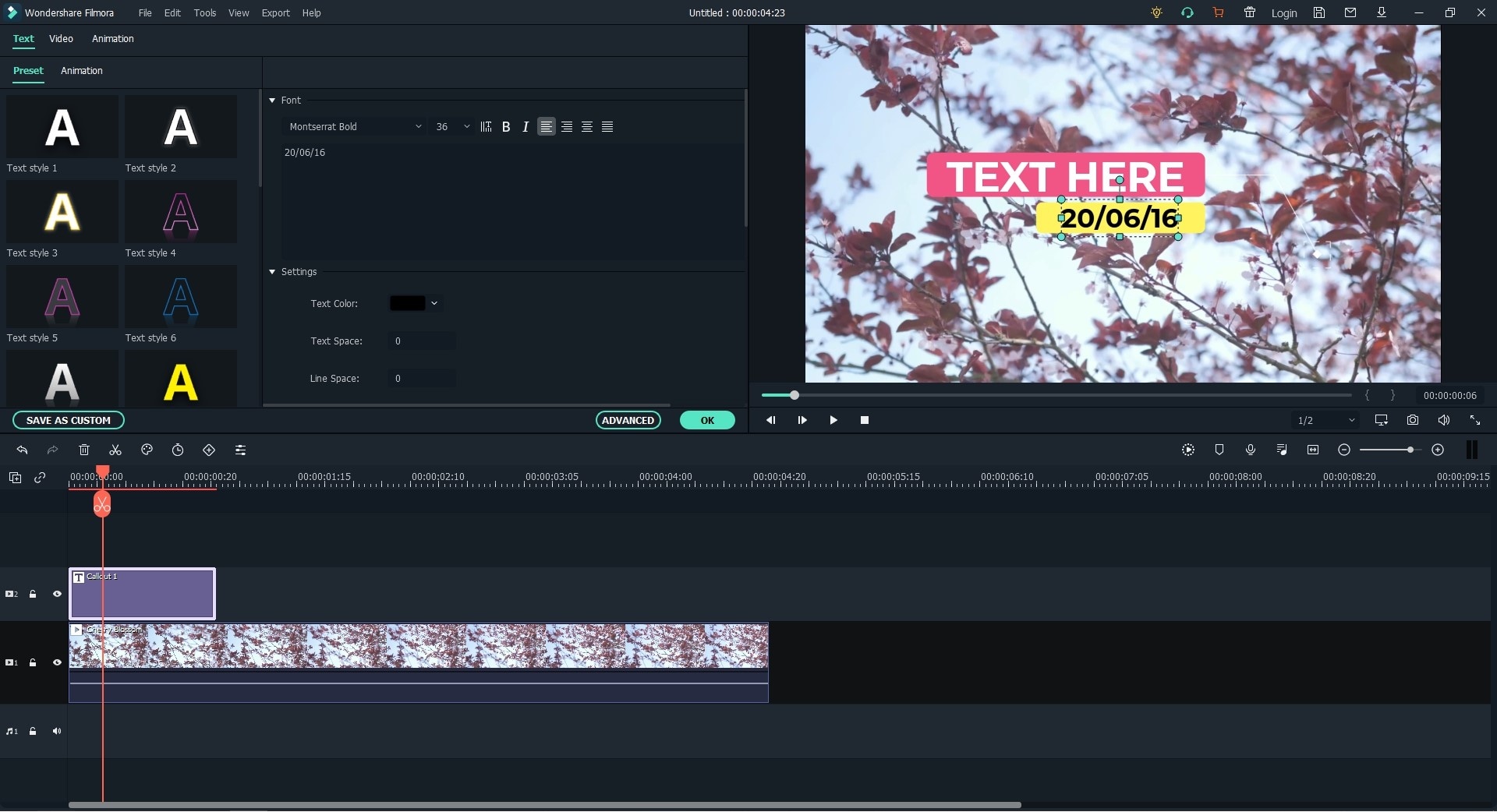 Step 4: Now, drag the video file to Filmora X's timeline. Again, click Import to add an audio clip. You can also switch to the Audio tab and use one of your video's built-in sound effects.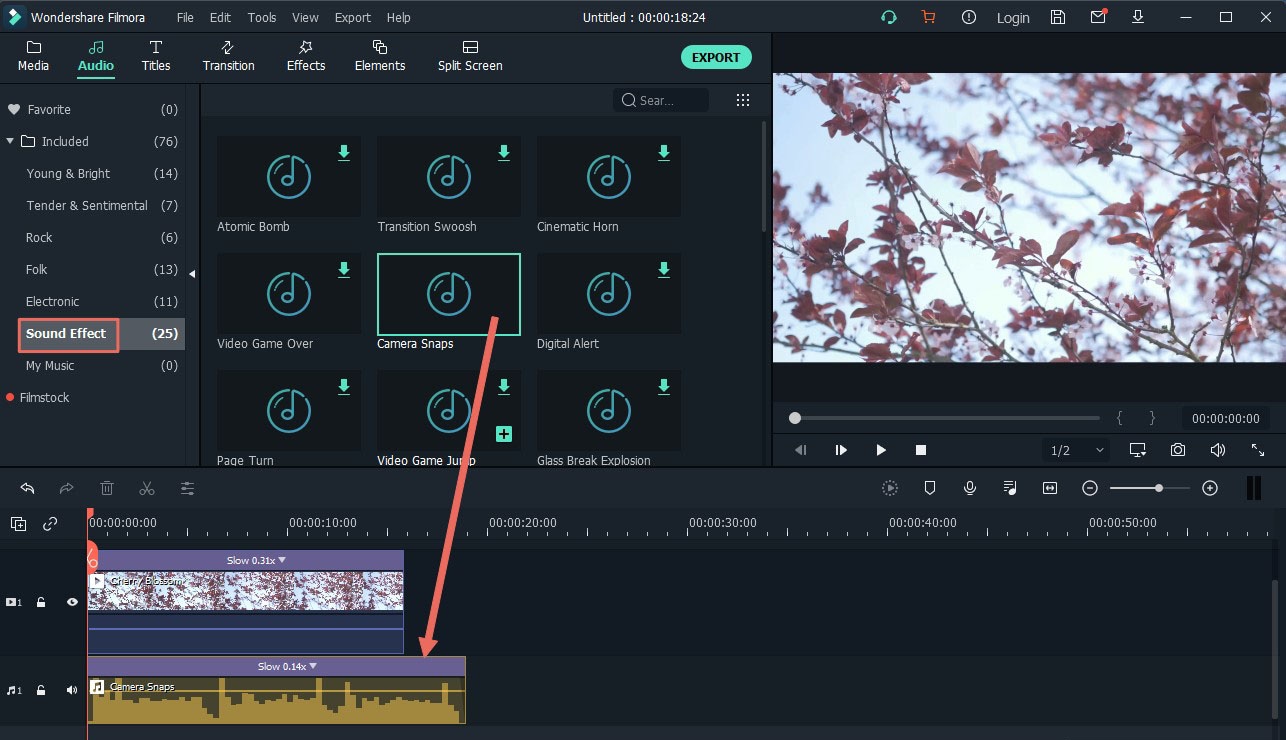 Step 5: If you want to make your video more compelling, switch to the Transitions tab, and choose one of the built-in transitions. You can also add special elements to the video. To do this, go to the Elements tab and select an element.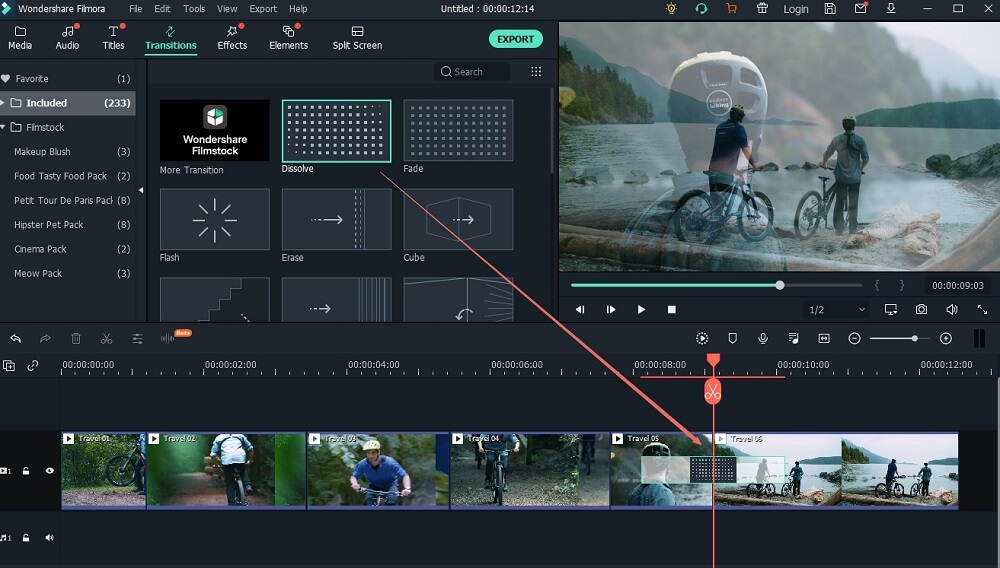 Step 6: After you've successfully edited the video, click Export and choose a specific output format.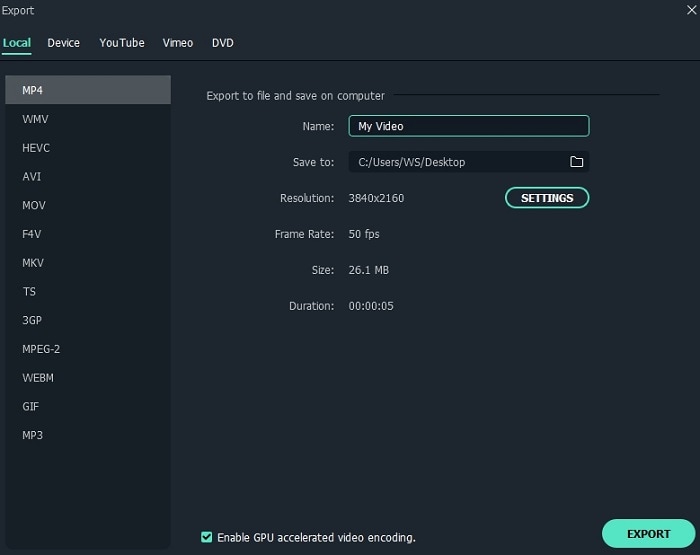 ---
All about Instagram Loop Video
1. What is the length of the Instagram loop video?
Looping videos are a type of short-form video content. The ideal video length for an Instagram loop video is less than 8 seconds. The shorter the loop video is, the easier it'll become to engage your followers and convey the message. So, whenever you decide to create a loop video for Instagram, make sure to set its length to less than 8 seconds.
2. Does Instagram automatically loop videos?
Instagram doesn't loop videos by default. However, you can use its Boomerang feature or the official Boomerang app by Instagram to directly create loop videos. The only benefit of using the app is that it'll let you instantly upload the videos on Instagram with a single click.