How to Post A YouTube Video on the Instagram Story?
Social platforms like YouTube and Instagram are some things we spend a lot of time on. These platforms have their unique features and provide information, fun, enjoyment, and quality time.
While YouTube is a video platform, Instagram is more of a social platform with friends, followers, videos, photos, and chats. On both, these platforms wonderful content is shared by different people all over the world. But what if you want to share a YouTube video on your Instagram Story?
There are different ways in which you can post a YouTube video on Instagram. Instagram allows its users to share any video as a story, post, or an IG TV video. Let us understand in detail how this can be done.
How to Post A YouTube Video on Instagram Step by Step Guide
Every one of us enjoys watching different videos on YouTube. YouTube allows us to like, dislike, and even comment on the videos uploaded on it. But what if we want to share a particular video with our friends on Instagram? This too can be done easily.
There are various video downloaders and editors available now, like YTmp3, Filmora, etc. that can be utilized to download any video from YouTube and post in on Instagram in your desired way. Let us go through some detailed steps to see how this can be done.
Step 1: Download YouTube Videos
The first and important step is downloading the video you like from YouTube. YouTube does not provide an inbuilt option to download its videos so, you will have to depend on third-party video downloaders like YTmp3 , OnlineVideoConverter , y2mate and ClipConverter to download the video. These applications can be used both on mobile devices and PCs.
· Download Using YTmp3
YTmp3 is one of the simple YouTube converters in which any YouTube video can be downloaded and converted into mp4 and mp3 formats. This downloader offers the maximum quality and fastest download time with a single drawback, only videos with a duration up to 1 hour can be downloaded using this downloader. Let's how this can be done.
1) Open YouTube on any browser of your Windows or Mac PC.
2) Open the video which you wish to upload on Instagram and copy its URL link.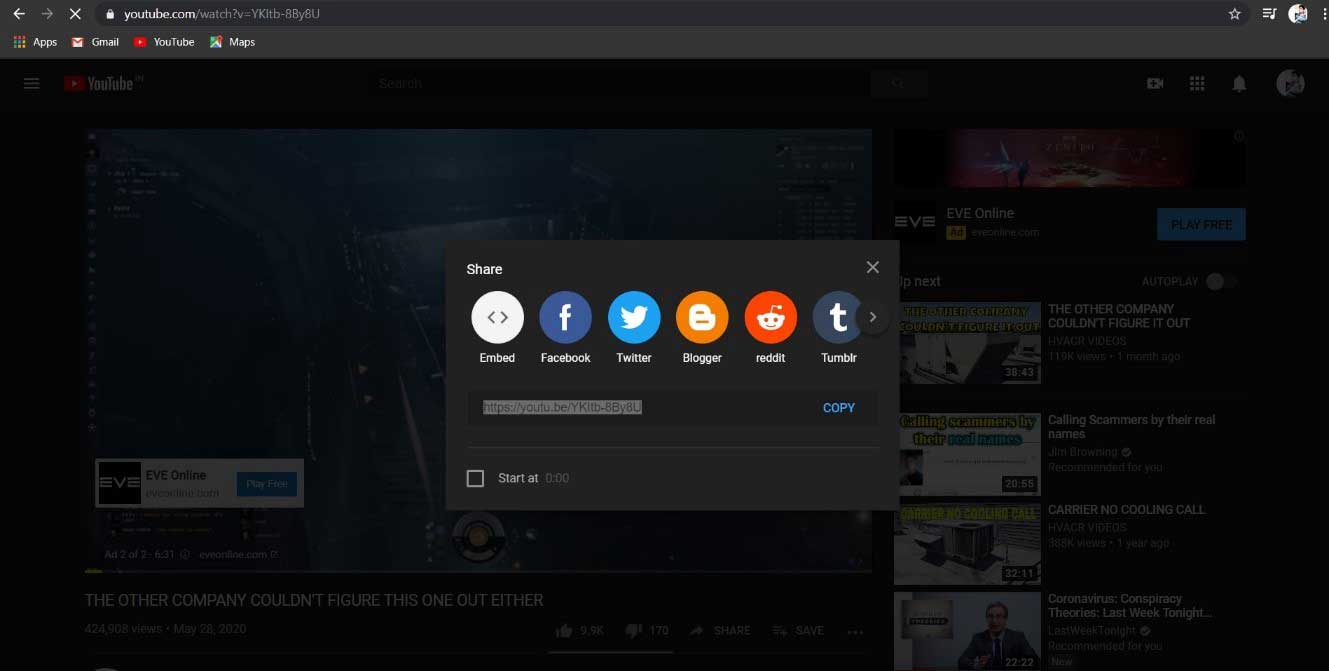 3) Open the website of YTmp3 and paste the URL in the search box given on that page. Hit the Convert tab after doing it.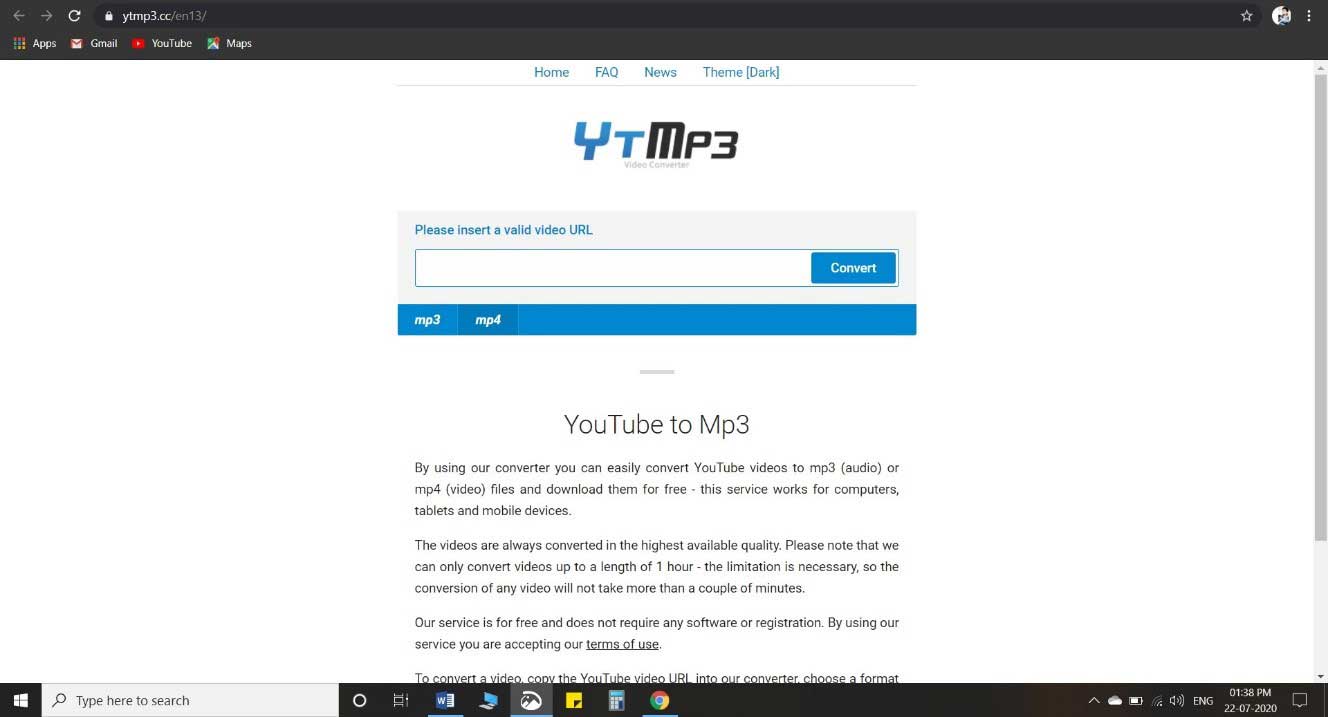 4) Wait for some time until they analyze the linkonce the process is finished, hit on the Download tab.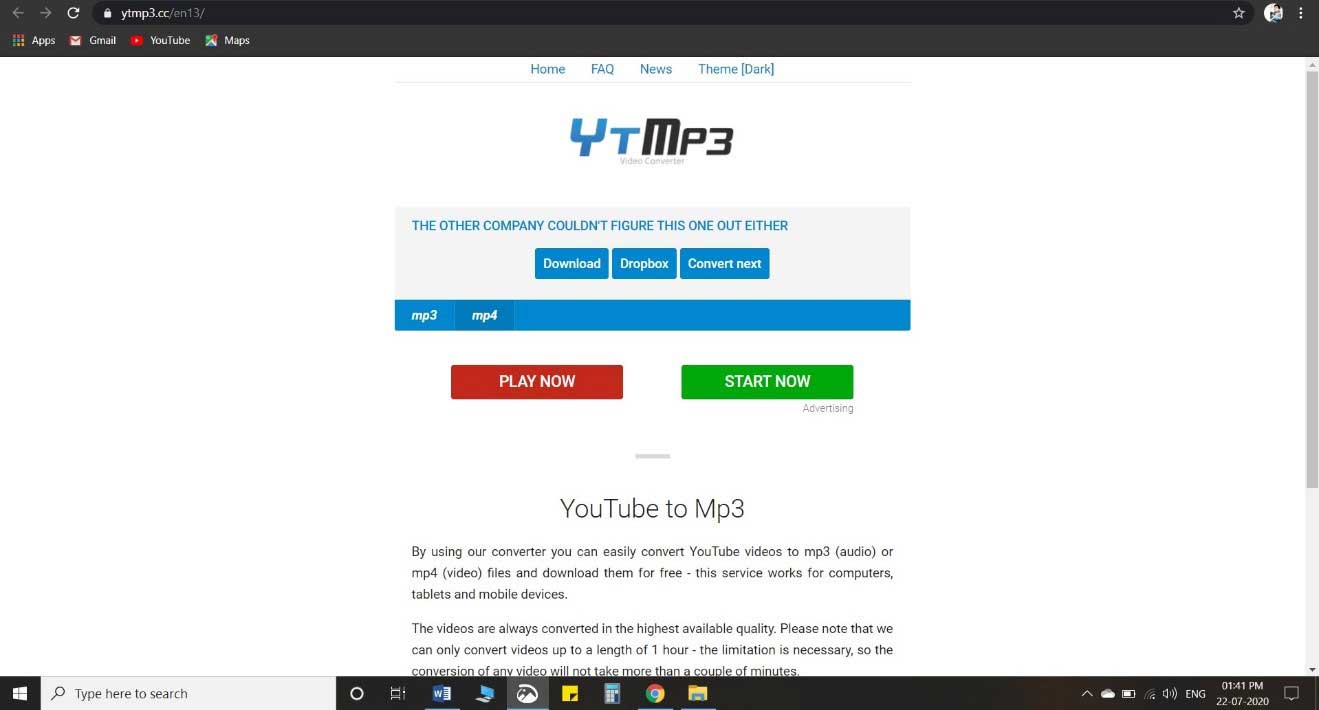 The video will be downloaded to the specified storage location in your device.
If you are interested in downloading YouTube videos, there are many solutions for downloading YouTube videos without any any software . Of course, if you don't like the online way, you can also use some YouTube video downloaders.
---
Step 2: Edit / Convert the Downloaded YouTube File
Once the video is downloaded from YouTube, the next step will be editing the video and converting it for the desired format. There are many applications like in the market that can help you edit the video and make it even more appealing before uploading it on a social media platform like Instagram.
Filmora Video Editor is one such popular application with extensive features and can fulfill all your editing needs. Apart from basic video editing tools, Filmora offers various features that can impart a professional or cinematic look to the video. It also allows you to convert the video to whichever format you desire after editing. This is very useful for posting videos to YouTube or posting YouTube videos on Instagram.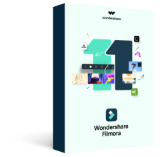 1000+ effects, motion elements, transactions, filters and much more to add to your video track.
Cropping, resizing, trimming options along with pan & zoom and screen recording features.
Add Overlays to your videos to make them cinematic.
Conversion options into different formats (MOV, MKV, AVI, MP4, etc.) upon saving the video and direct export to some social media platforms, such as Instagram.
How Video Editing and Conversion Can be Done Using Filmora Video Editor:
1) Open Filmora and import the YouTube video you have downloaded to it.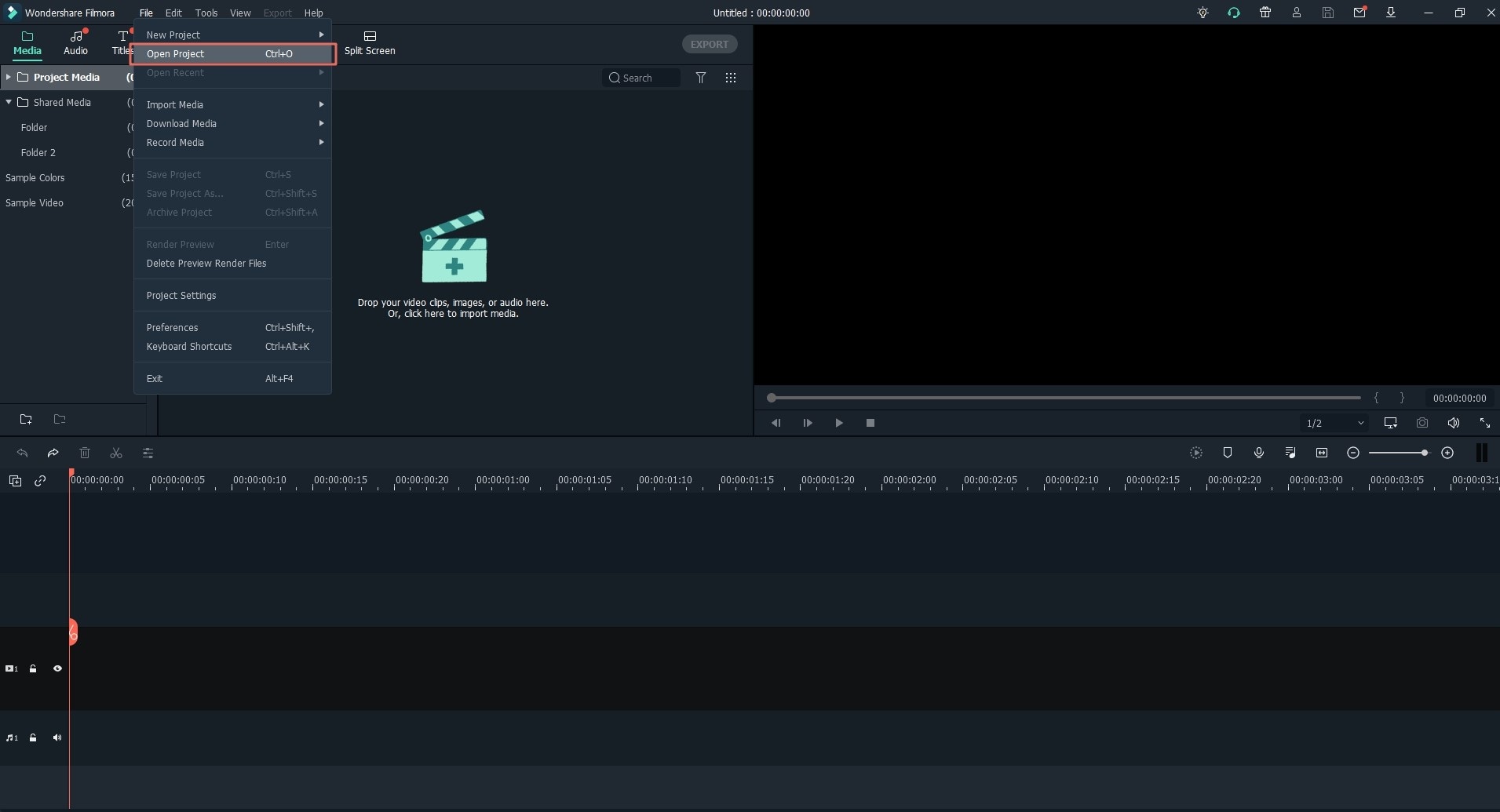 2) Drag the video to the timeline and start editing the video.
• Editing
Editing is a simple process, thanks to the user-friendly interface of Filmora and its easily accessible tools. Your video's editing options can be seen just above the timeline wherein you can add titles, audio, effects, transition, and other elements.
Further editing options can be found in the Tools tab located at the main toolbar of Filmora. Many features can help you improve the overall quality of the video and impart a cinematic touch if needed. Some of the general editing options are:
o Trim, crop, flip, rotate, join the video
o And titles, captions, etc. using the varieties of fonts provided by Filmora
o Add video effects. Transitions and background music
o Make color adjustments and sound adjustments
o Make use of other features provided by Filmora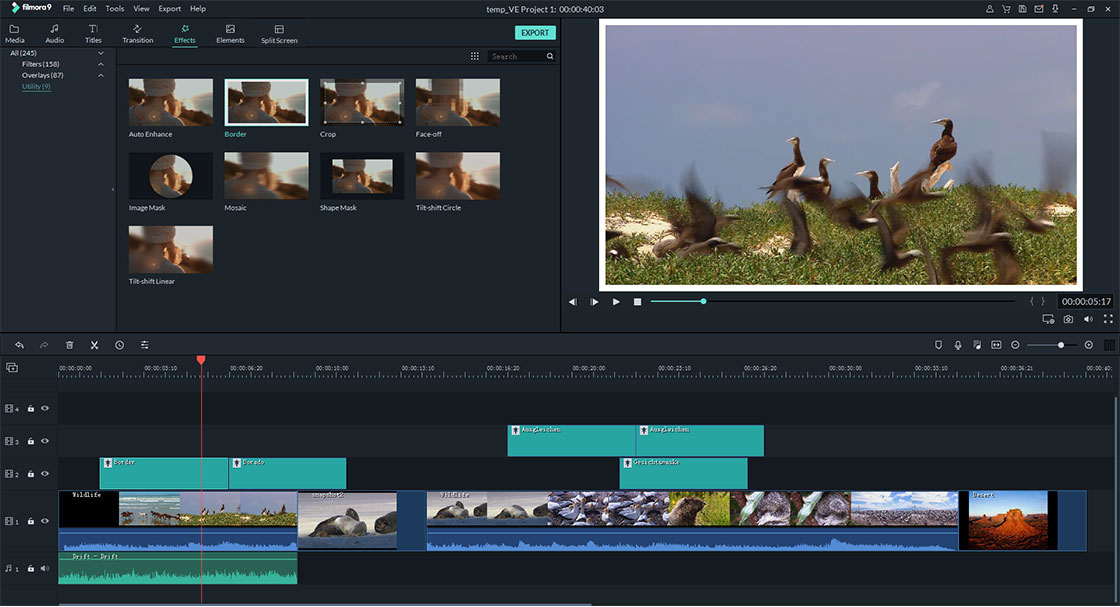 3) Change the size of the video for better viewing and uploading. To do this right-click on the video and tap on Crop and Pan the option. Another window will appear in which you can resize your video by selecting your desired Ratio.
Each application and social media platforms have their preferred viewing sizes or ratios (16:9, 4:3, 9:16, and 1:1). The size of the video can be changed according to these preferences in Filmora.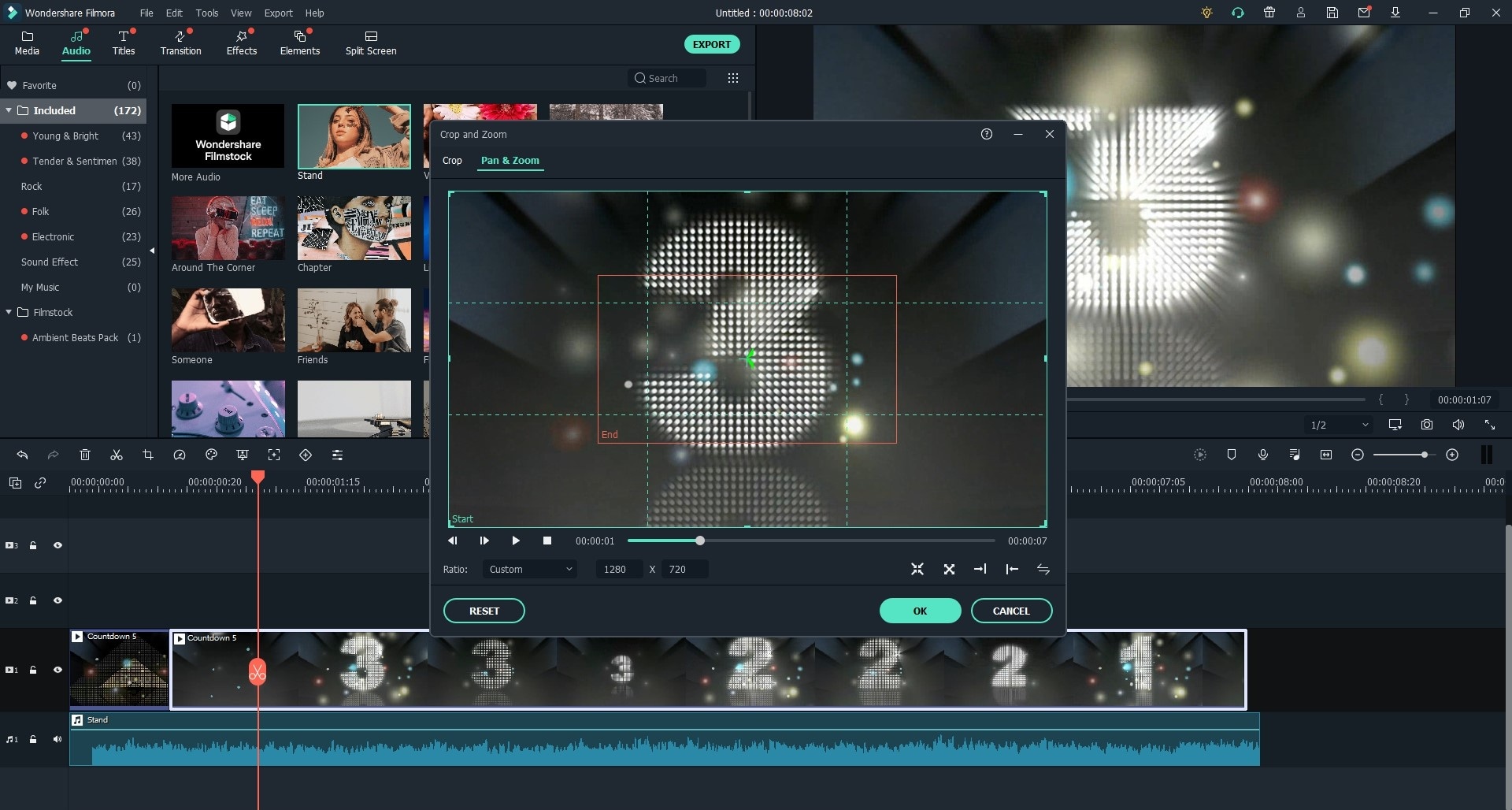 4) Once the size is changed, then the final step is exporting the editing video. In this step, Filmora shines better than other video applications by providing many formats for saving the video (MP4, WMV, AVI, MOV, F4V, MKV, TS, 3GP, MPEG-2, WEBM, GIF). Video format conversion is very important to post YouTube videos to Instagram.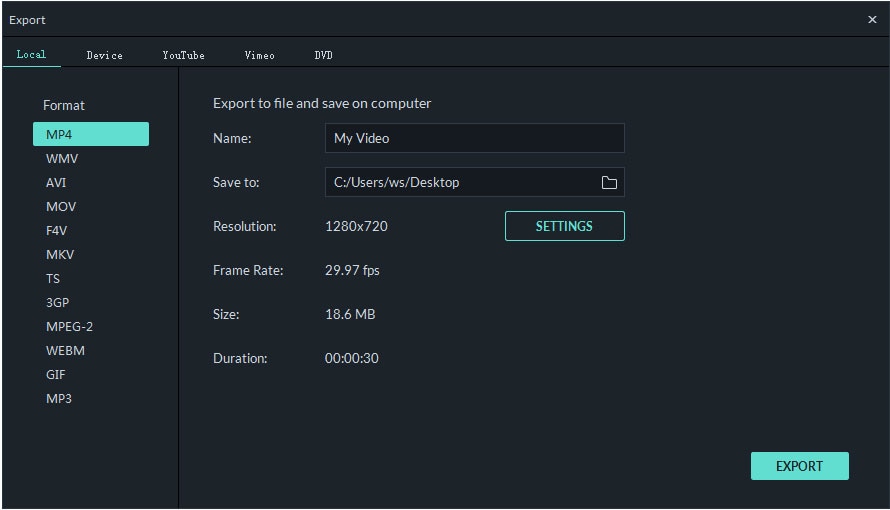 Once you have selected the format, tap on Export, and the video will be saved without any compromise in the quality to your device storage location. You are only one step away from posting a YouTube video on YouTube.
---
Step 3: Upload the Video to Instagram Post or IGTV Video
Once the downloading and editing is done, the final step is uploading this YouTube video into Instagram. A video can be uploaded on Instagram as a post, story of an IG TV video. Stories will last only a day while posts and IG TV videos will last till you remove it. How the video can be posted on Instagram will also depend on the size of the video. Now you are ready to post a YouTube video on Instagram.
Note: in order to post anything on Instagram, you first need to have an Instagram account for you or your company.
• Posting a Video
1) Open the Instagram application and log in using your username and password.
2) Once you are logged in, you will find a + button in the middle of the screen's bottom bar. Tap on it!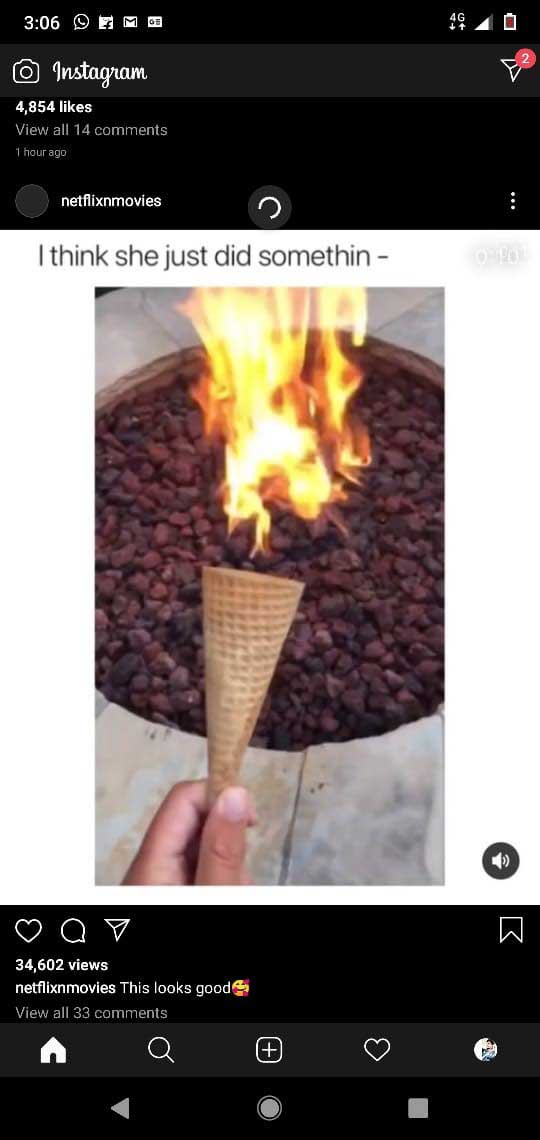 3) Another window will slide up. Now tap on Library if it's an iPhone or Gallery if you are using an Android device. Browse through your media and select the video you wish to post. Then tap on Next at the top right end of the window.
Note: Instagram posts only support a 60-sec video. If you wish to upload videos longer than 60 seconds, you will be prompted to post the video as an IGTV video.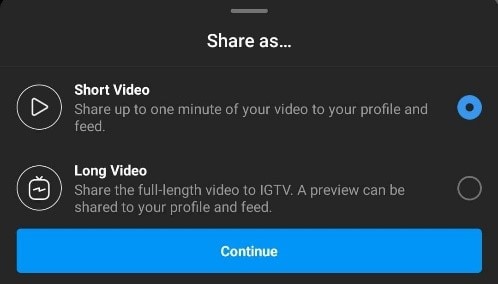 4) Add the Filter you wish, Trim the video if necessary, and choose a Cover for your video. After you are done with all the editing features of Instagram, tap again on Next.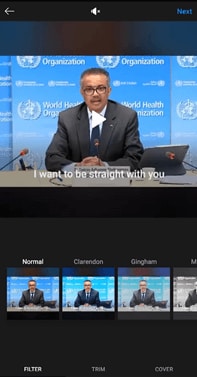 5) Add a title and description to your video. There are also options to add location and tag people on your post. Along with it, Instagram also offers options to share this video with other social media platforms if you have linked your Instagram to any.
Tap on Share, and the video will be posted on your Instagram account.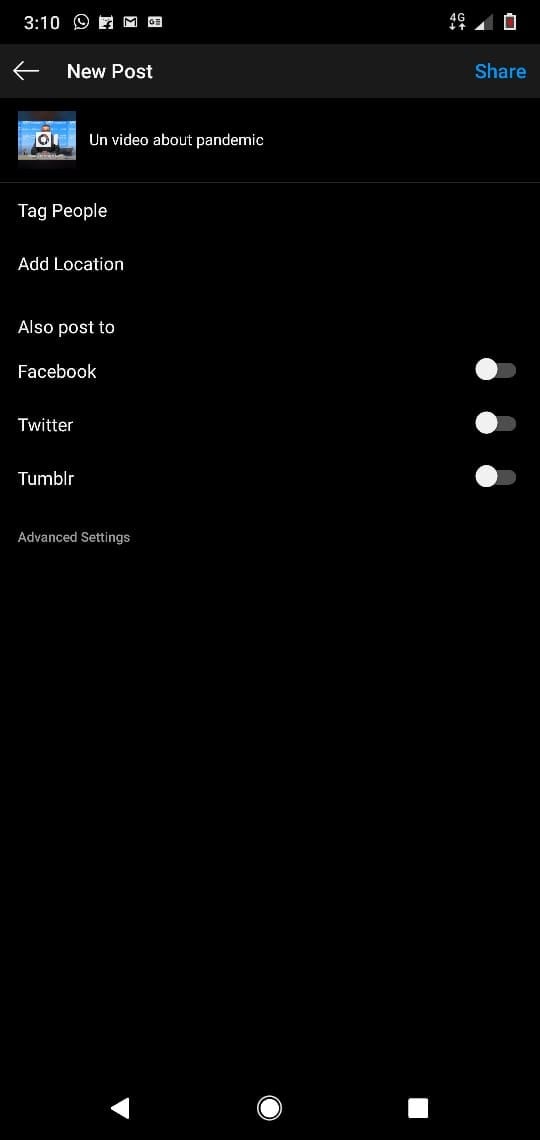 ---
Step 4: Upload the Video As A Story
Some people prefer uploading stories rather than permanent posts on Instagram. These stories only have a life span of 24 hours and can later be added to Highlights on your Instagram profile, if you wish it to be permanently available to your followers. So to post a YouTube video to Instagram Story, just follow the steps below:
1) Open your Instagram account and switch to the Home tab. And the top left of the window, you will see the image of the Camera and a Your Story circular tab. Tap on it!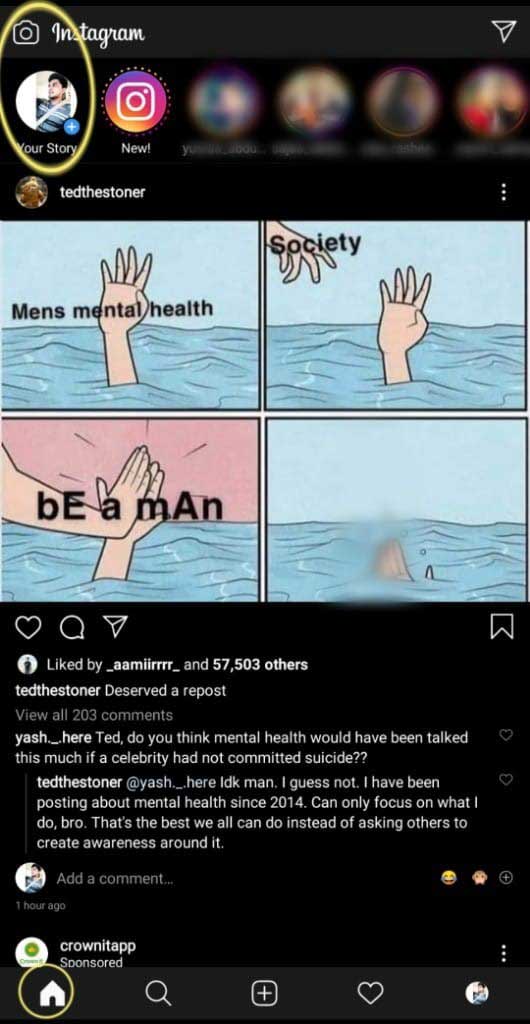 2) In the next screen, slide up using your finger and select the video from the list that appears.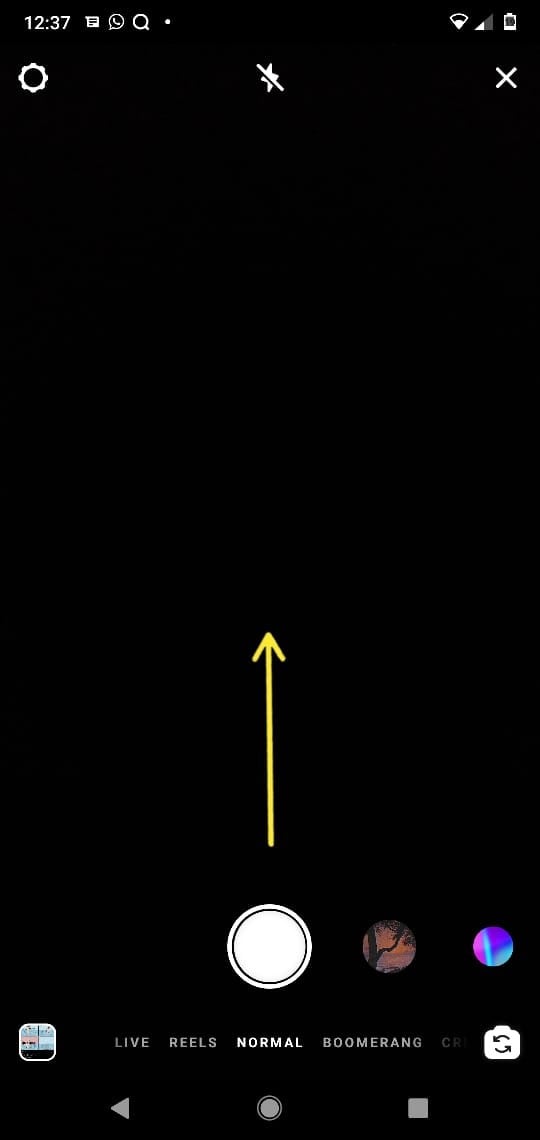 3) Once the video is selected, you can make use of the cool editing features provided by Instagram.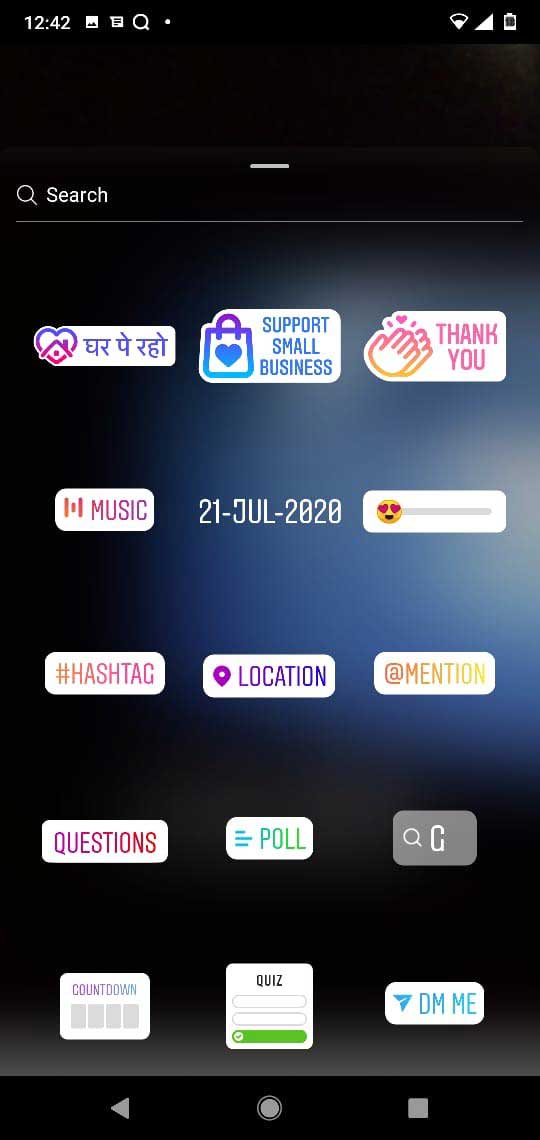 4) Once your editing is done, tap on Send To and then on Share beside Your Story. The YouTube video will be updated as your Instagram Story in a few seconds.
---
Final Thought
Most people like to share and post YouTube videos on Instagram, Facebook, or other social media platforms. Downloading a video and sharing it on Instagram will be easier for you after reading this article. You can also use the video editor like Filmora Video Editor to edit videos downloaded from YouTube to make them more attractive and slightly different, then post a video on Instagram from YouTube.
Hope this article was informative and helpful to everyone. Please leave your valuable feedback about our content in the comment box below. Also, start sharing your favorite YouTube video on Instagram starting today! Thank you.