Instagram, the Facebook managed social media platform is well-known for catchy visuals and rousing creative-side. Instagram being one of the top five social media sites of 2020, has become a focal point for business owners trying to build an online relationship with their consumers. Promoting a post through Instagram helps the user find consumers looking for similar content, get more insights, and stand out from the virtual crowd.
If promoted, a high-performing post can turn its impact up a notch and score more likes, views, shares, and more. Selecting posts on their performance and turning them into ads for the Instagram app helps content to reach a targeted audience and bring onboard more customers. Let us learn how to promote your Instagram post in detail!
Part 1: Promote Instagram Posts Via Advertising
Every social media user is well-acquainted with the term Ads and promotions. Like any other social network, Instagram allows you to promote your content by treating "sponsored" posts, otherwise known as using their algorithm. Ads and promotions are tools developed by Instagram to engage the more intended audience. If your goal is brand awareness, product promotion, new product launch, or any product based business, then the Instagram ad feature is your fail-proof marketing and advertising tool.
Types of Instagram ads
Stories ads: Quick display of advertisements on stories helps brands inspire and gain customers' interest. Every month almost 4 million businesses are advertising through stories ads.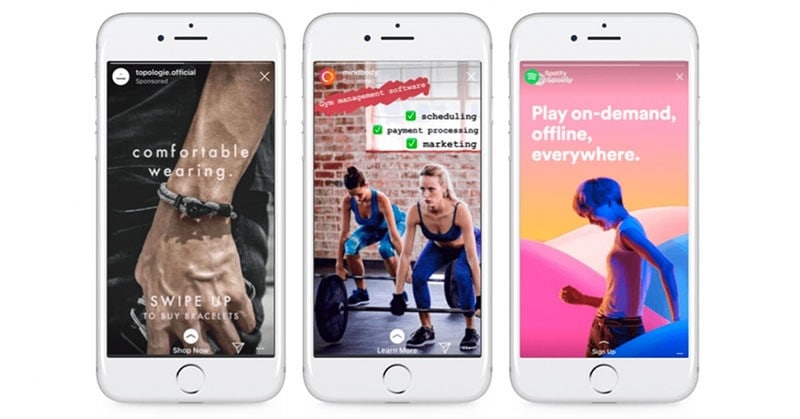 ---
Photo ads: Photographs have their ways of telling stories that sometimes words fail to do. Uploading a clear, detailed, color-balanced image is enough to keep your customer onboard. One can upload their photos both in the square, portrait, and landscape formats.

---
Video ads: Two-minute long video adding feature in Instagram stories provide the extra advantage of sight, sound, and motion at the same time. Any vibrant and quality videos in landscape or square format can hook interested customers without failure.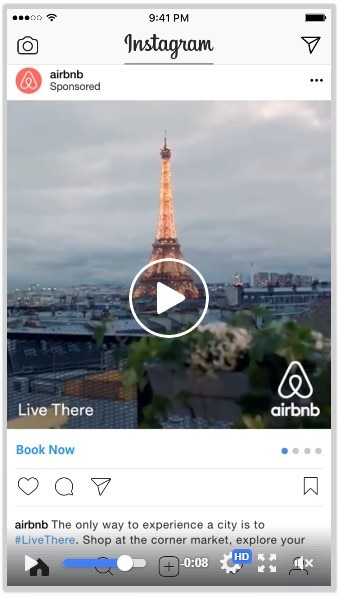 ---
Carousel ads: A carousel is a series of the different or same content in a slideshow format. Carousel ads displaying a set of other videos and photos in one single reel can be both a 'money and time' saving benchmark for businesses and customers.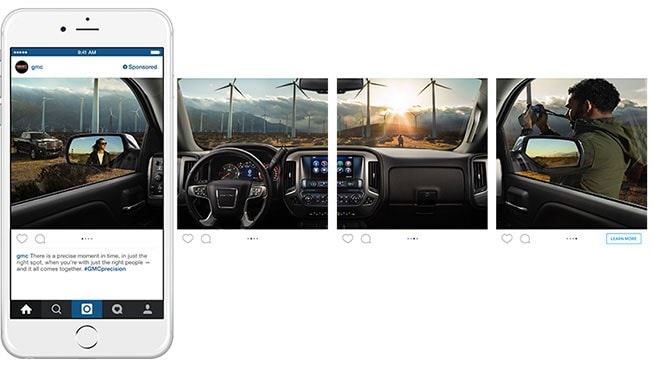 ---
Collection ads: This particular feature works as the ultimate browse and purchase guide for buyers. Detailed collection can be inspirational and equally helpful for your targeted audience, what can be better than telling a compact story with both the images and videos.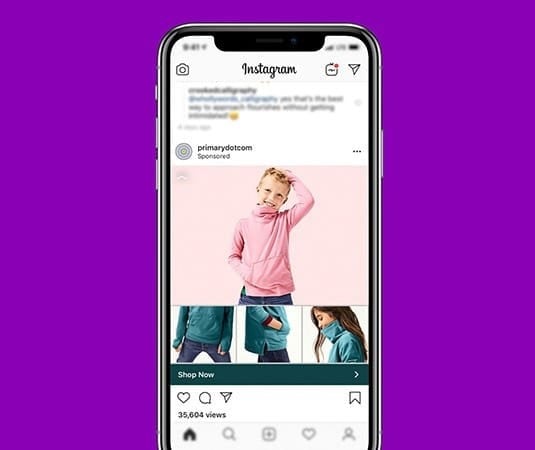 ---
Explore ads: Instagram users who do not follow many people often use the Explore Ads feature. In doing so, they can spread to audiences who do not follow your account, or there is zero chance for your ad post to appear in their feed.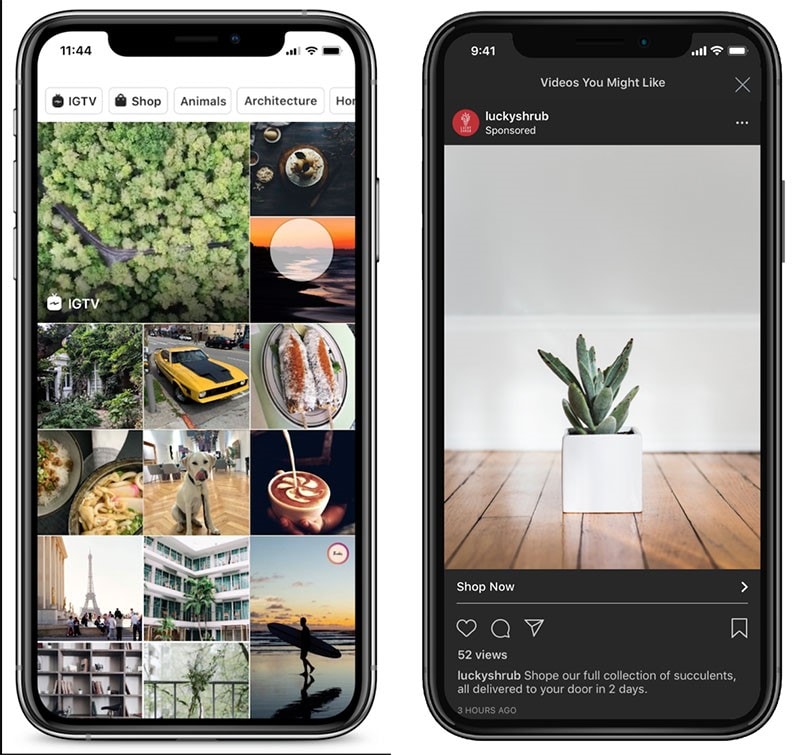 ---
IGTV ads: Instagram keeps adding new features to enhance user-audience interaction. Hence they introduced IGTV. It is an excellent means for viewers to check out product tutorials or promoting products through temporary ads.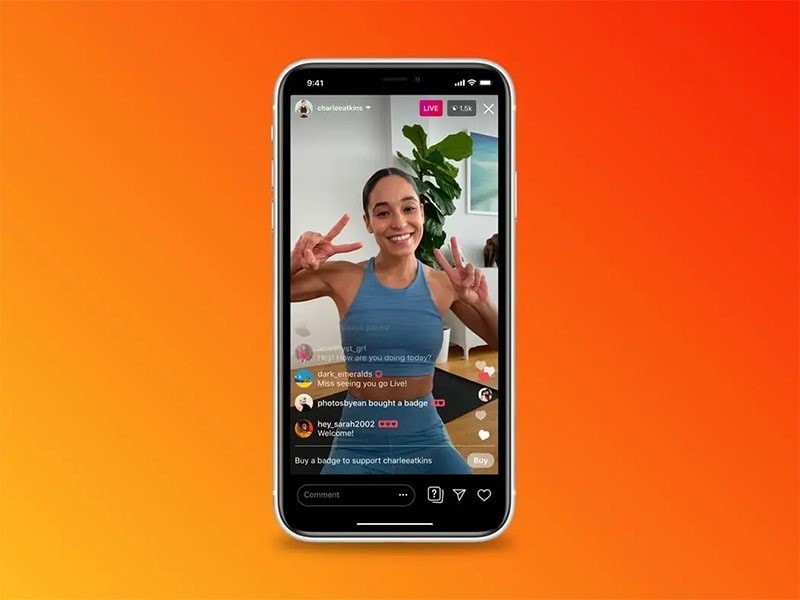 ---
Instagram Shopping Ads: Shopping ads can be tagged on popular and high-performing posts, an organic way to run advertising campaigns without distracting your audience from your content.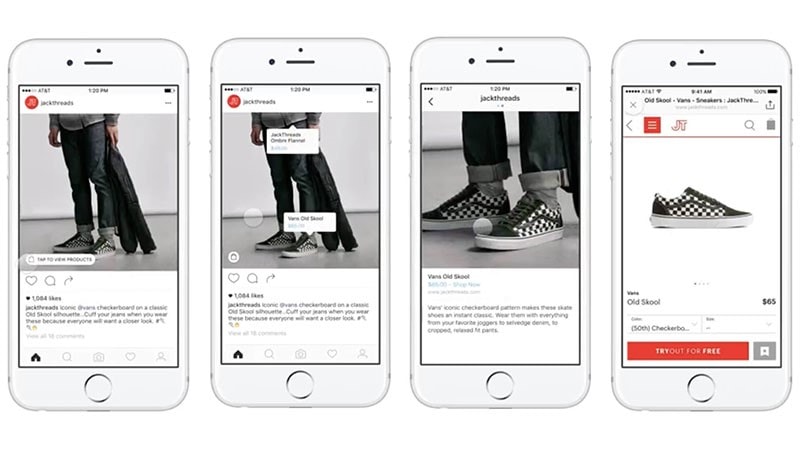 ---
Post ads from Instagram
Before indulging in an ad strategy on Instagram, you need first to outline your businesses goals and then follow the best ad tactic that organically promotes your posts. As of now, there are two easy ways you can advertise on Instagram – one is directly from the app, and the second is using the Facebook manager.
On Instagram, you can directly promote an existing post that has been performing well to make the post reach out to a broader audience. For this, you must first have a business or creator's account on Instagram. If you don't already have one, now is the time to have one set up. Now, start your promotion by clicking on the 'promote' button under your targeted post. You will be shown options to augment the type of audience you wish to reach out to, and then tap on 'create promotion'.
Steps to promote your Instagram post
The second method requires you to have a Facebook page of your own. The Facebook manager feature has various adjustable options you can use to reach the target audience and monitor ads. Follow the below-stated steps to get started with your promotion;
Step 1: Click on the create button under the Account Overview. There are two types of workflows you can engage in, the first being the default workflow called Guided Creation that provides you with pre-guided steps to create a general ad campaign.
The other is Quick Creation, which gives you more control over your ad campaign. You can change to this campaign method by clicking on Switch to Quick Creation.

Step 2: Under Guided Creation, Facebook ad manager provides you with a list of objectives you can choose from to prioritize your ad campaign, like – Awareness, Consideration, and Conversion.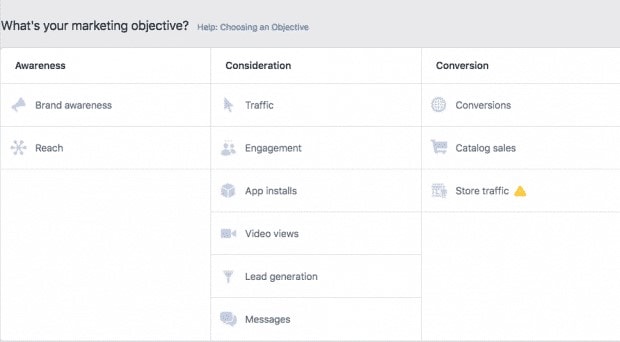 Step 3: This step identifies your audience by setting the target areas of your campaign based on demographic information.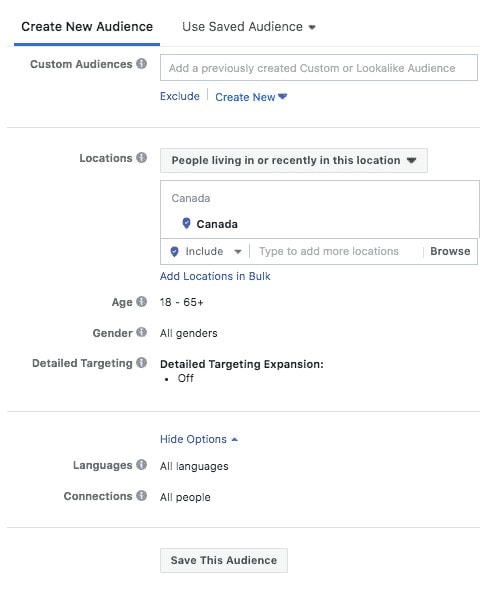 Step 4: Now, you need to decide whether your ad will appear o Facebook or Instagram, or both. You can either select 'Automatic Placement' to allow the manager to determine where your ads will perform best or use 'Manual Placement' to decide that on your own.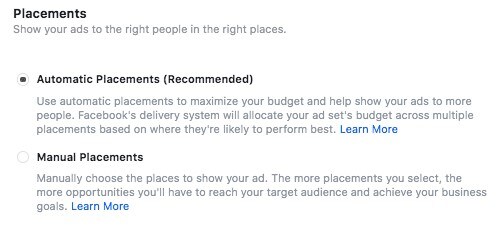 Step 5: This is probably the most crucial step of your campaign, deciding how much you are willing to spend on your drive and for how long. You can use the customize option to determine if you like to run ads daily, continuously, or at a particular time during the day.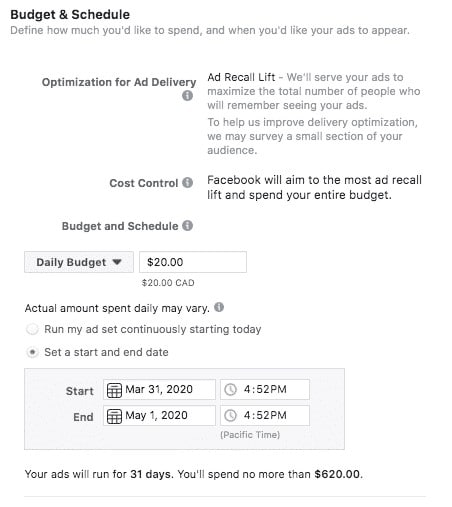 Step 6: Here is where you decide the format in which your ads will be shown. It can be in an image or video, Collection, or Carousel, along with the ad's size and dimensions.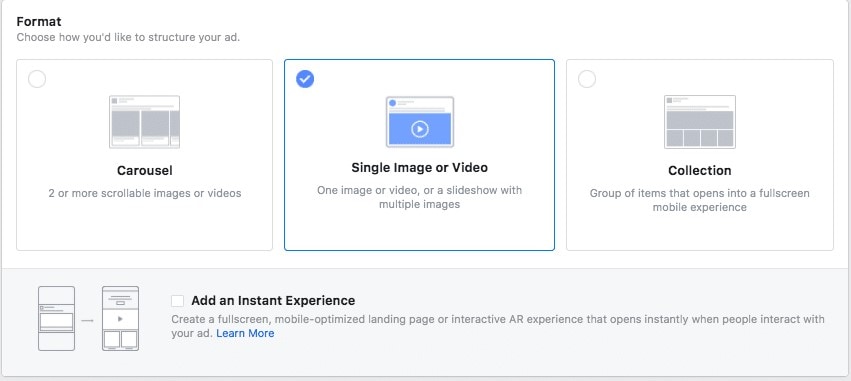 ---
Part 2: Promote Instagram Posts Via Influencers
Promoting Instagram post through the app using business tools is not the only option to grow your account or organization. Instagram influencers with huge followership often review and promote products through their account, which leads your content to appear in feeds of whoever follows them.
Find influencers: It's essential to pick the right influencer based on your requirement, product type, and target audience to promote your Instagram post. You can Google the list of famous influencers for a little research that can be beneficial in the long run before initiating a conversation with them to make sure they have active followers.
Initiate Conversation: One can contact influencers through their mail, often available in their Instagram account, or DM them through the app. Once you have started a reliable conversation and introduced your brand or yourself, inform them about your product. Inquire them for the price they charge for promoting Instagram post through stories or posts.
Interact through a reliable platform: Remember, you are paying influencers for promoting your content. It's necessary to make sure that the platform you are using for communication is reliable. The best way to stay away from fraud is to verify their mail, contact number, and other social media platforms that they use. Before making a payment authenticate the account holder's personal information such as name, residence, and contact information.
---
Part 3: Is it Worth It to Promote an Instagram Post
If you are trying to become an influencer on Instagram or set up a business page promoting your account, it can never be a wrong decision. This social networking site helps you to connect with people via the app's targeting options, such as:
Location: Connecting people in surrounding areas, nearby cities, or regions.
Age: Targeting people from a specific age group.
Interest: Influence people who are interested in similar content like yours. They are finding audiences based on their browsing history.
Custom Audiences: Send promotional posts and videos to users with whom you are already in touch. Lookalike Audiences: Find new users who share the same interest like your existing followers.
Automated targeting: Instagram's algorithm helps to create a follower-base who is genuinely interested in your content.
With all these benefits available in one single platform, it is genuinely worthy of promoting Instagram posts.
Benefits of promoting Instagram post
Attract more people: The Instagram algorithm boosts your post when promoted. They appear on the feed more than regular posts. A viral post becomes the talk of the Instagram town. As audience reach is solely dependent on masculinity, the more your content or post gathers likes, comments, and shares, the higher the chances of getting followers increased.
Increase conversion rate: Conversions are the traffic of audiences visiting your account, buying products from your website, and reacting (like comment & sharing) on your posts. If you are a shop-owner and are advertising your business through Instagram, customers who visit your shop physically are also part of the Insta conversion traffic. Some other useful ways to track conversion rate is:
• Website conversion.
• Ads on Instagram.
• Mobile app installation through Instagram.
• Mobile app engagement on the app.
More Connections through Facebook: Connecting your Instagram account with your existing Facebook id can turn your Facebook friends into Instagram followers. You can also share your Instagram posts directly to Facebook. Instagram is owned by Facebook making it easier to connect and share the same content through both platforms.
More popular with young people: Gram is a youth platform, unlike Facebook used by all age groups worldwide. This social media platform is mostly used by folks who are 18 to 35 years old. Young minds are always looking for something new, and gram is the perfect platform for fresh insights.
---
Edit your Instagram video with Filmora Video Editor
Filmora Video Editor & Filmora Video Editor for Mac, the professional editing software, has gained popularity among the new generation. Individuals who upload edited videos on social media platforms regularly prefer Filmora over other editing apps and software because of its cool features, personalized effects, and powerful tools.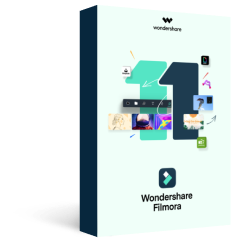 Key Features
It contains inbuilt filters, effects, and transitions to improve video quality.
Perfect for creating Instagram reels.
User-friendly and offers basic and advanced editing features like video stabilizing, trimming, cropping clips, etc.
It can be used to add background music with, Filmora's media library.