Does Anyone Can Speed Up Video in Final Cut Pro?
You can easily speed up your video using Final Cut Pro. It allows the user to make both variable and constant changes to the video speed without distorting its pitch. Many people are worried about downgrading of their video quality after editing but Final Cut Pro has a guarantee for quality. When editing, ensure you have chosen the specific parts to slow or speed up because that is the only points where settings for speed will be adjusted. If you want to edit the whole clip then there is no need to be selective.
Part 1: Guide to Speed Up a video using Final Cut Pro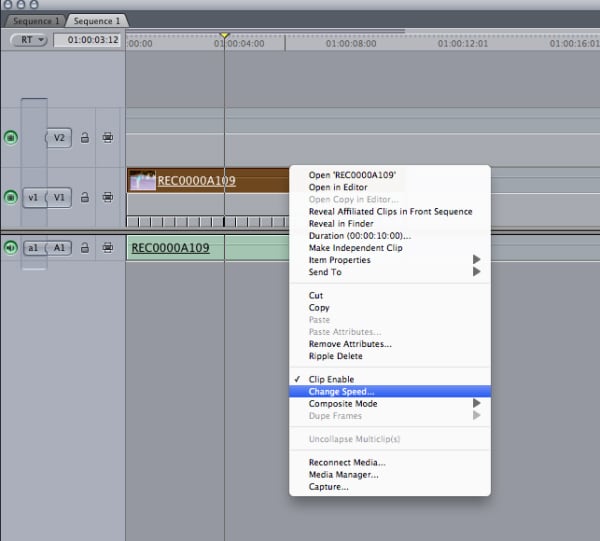 Final Cut Pro It is non-linear software used by many people for editing and has numerous versions in the market. Most of its video editing tools have similarities so you will not experience major differences from one version to another. The editing procedures are more or less the same so expect standardized results. The interface is uniquely designed with four windows that make editing enjoyable.
The following instructions will help you to speed up a video clip using Final Cut Pro:
Step 1: Add the clips to your program's timeline and then choose one that you want its speed changed. It can be a single video or a group of videos depending on what you prefer.
Step 2: The next step will be applying a preset setting for speed which can be either slow or fast. There is a retime menu that will pop up on the toolbar from where you will choose the appropriate speed for your video.
Alternatively, you can reset the speed of your video manually with Final Cut Pro as well but it will consume a lot of time and energy. It will not be a bad choice when you are short of options.
Part 2: Simplest Way to Speed up Video with Few Clicks

How to Speed up or Slow Down a Video by using Filmora Video Editor
Before getting started, download the Filmora Video Editor program from a reputable online site and install to your computer. After that, launch it to proceed with the following steps.
See the detailed guide for beginners to speed up a video in Filmora Video Editor