M2TS is also known as MPEG-2 which has another name called Blu-ray. Suppose that you've captured a video or got a video which is in M2TS format. You're very happy to have the video, but the problem is that it's full of some portions that you don't wanna keep in it. All you need now is a nice M2TS/MTS cutter to remove the unwanted portions from your MTS/M2TS video clip.
Best MTS/M2TS Cutter - Filmora Video Editor
Different analysis suggests that Filmora Video Editor for Windows (or Filmora Video Editor for Mac) is the best MTS cutter. Why is that? Well, it has hundreds of features that come in handy when it comes to cutting a M2TS video. In addition, the tool is ultra-powerful and we're saying this after checking its insane power in editing videos. Not only are these, the tool is well compatible on both Mac and Windows. So, you don't need to worry about whether you're on a Windows or on a Mac platform.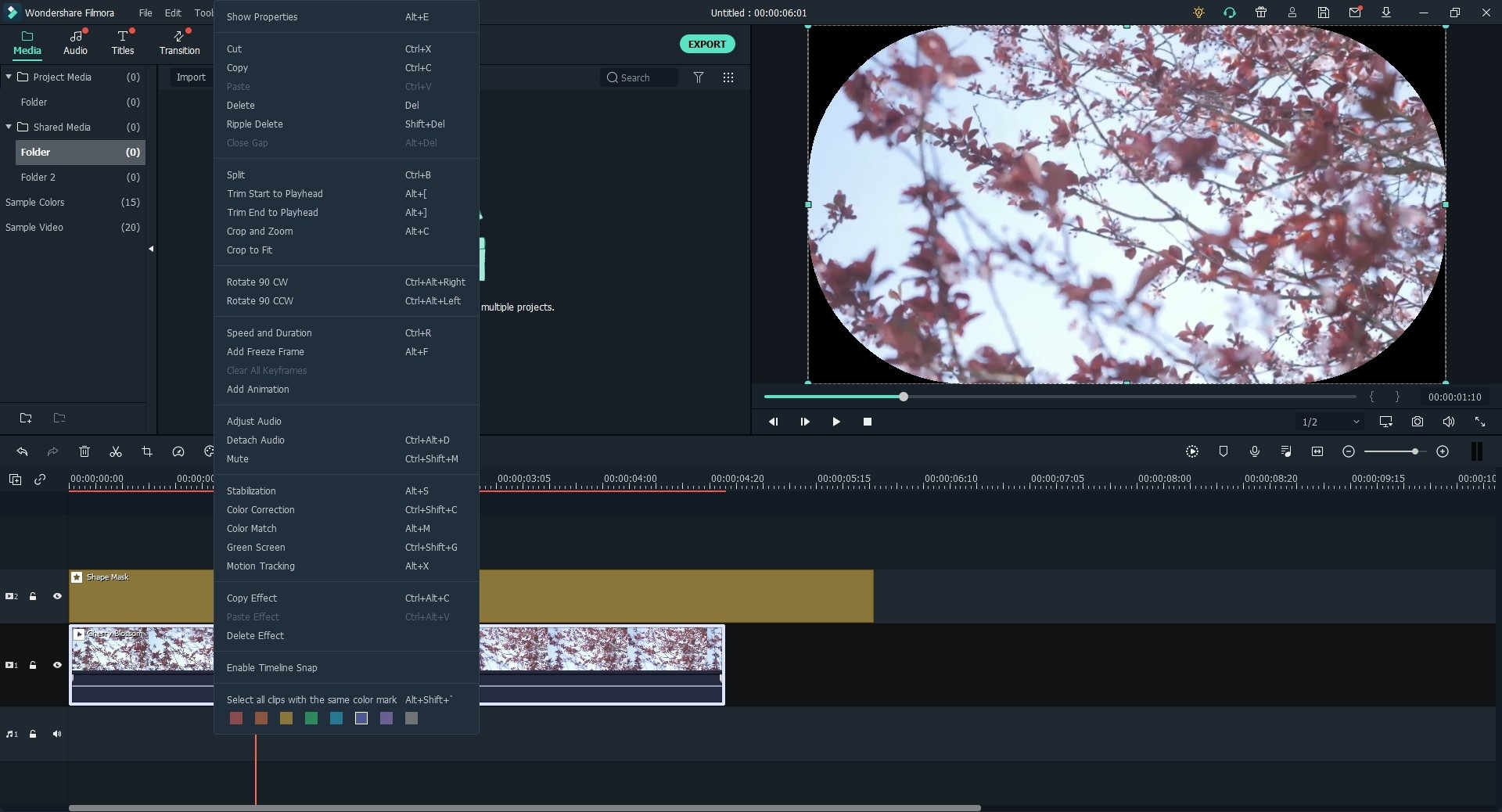 The tool is bundled with two powerful modes – Easy Mode and Full Feature Mode – for meeting individual needs properly.
You can have many handy video editing tools and apply beautiful and unique video effects to your video.
The videos that you edit with this tool are shareable on most of your desired social media platforms because it supports video sharing on YouTube, Vimeo, etc.
There are a wide range of video formats available to save or export your edited videos in any of them.
Tutorial on How to Cut MTS/M2TS Video with Filmora Video Editor
Step 1. Launch the program
Firstly, you'll have to download it by visiting the site of Filmora Video Editor provided above. Then install it, and launch it on your PC. Choose "Full Feature Mode" to enter the main interface.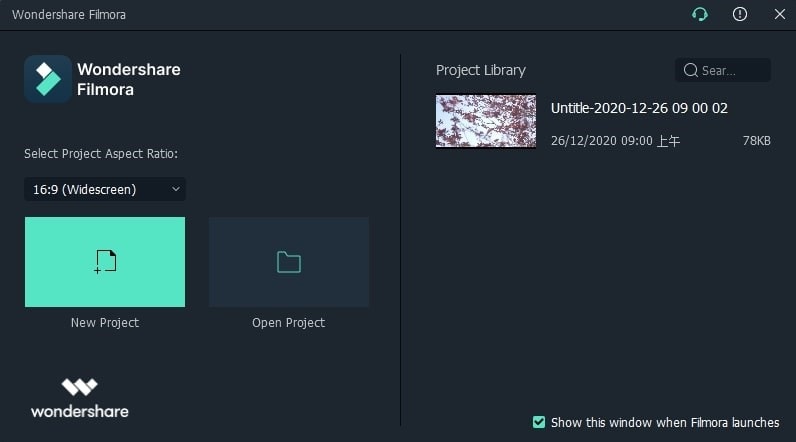 Step 2. Import M2TS video
For doing this, just hit the "Import Media Files Here" tab. Just after doing this, you could see the file explorer where from pick the video that you'll trim. This process is simple using the drag and drop feature of the software.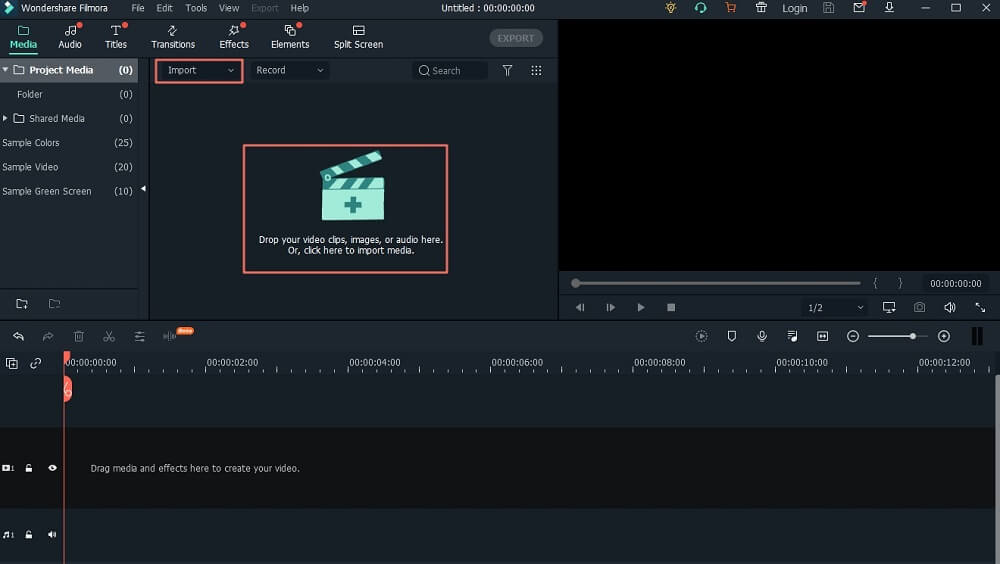 Step 3. Trim M2TS video
Now is the time to start cutting your video. Just bring the cursor to the timeline of the video and then, put it at the beginning or in the ending part of it. You'll have to keep doing this until you notice a pointer. Once you notice the pointer, you can use it to take it anywhere in the timeline to select which portion to cut.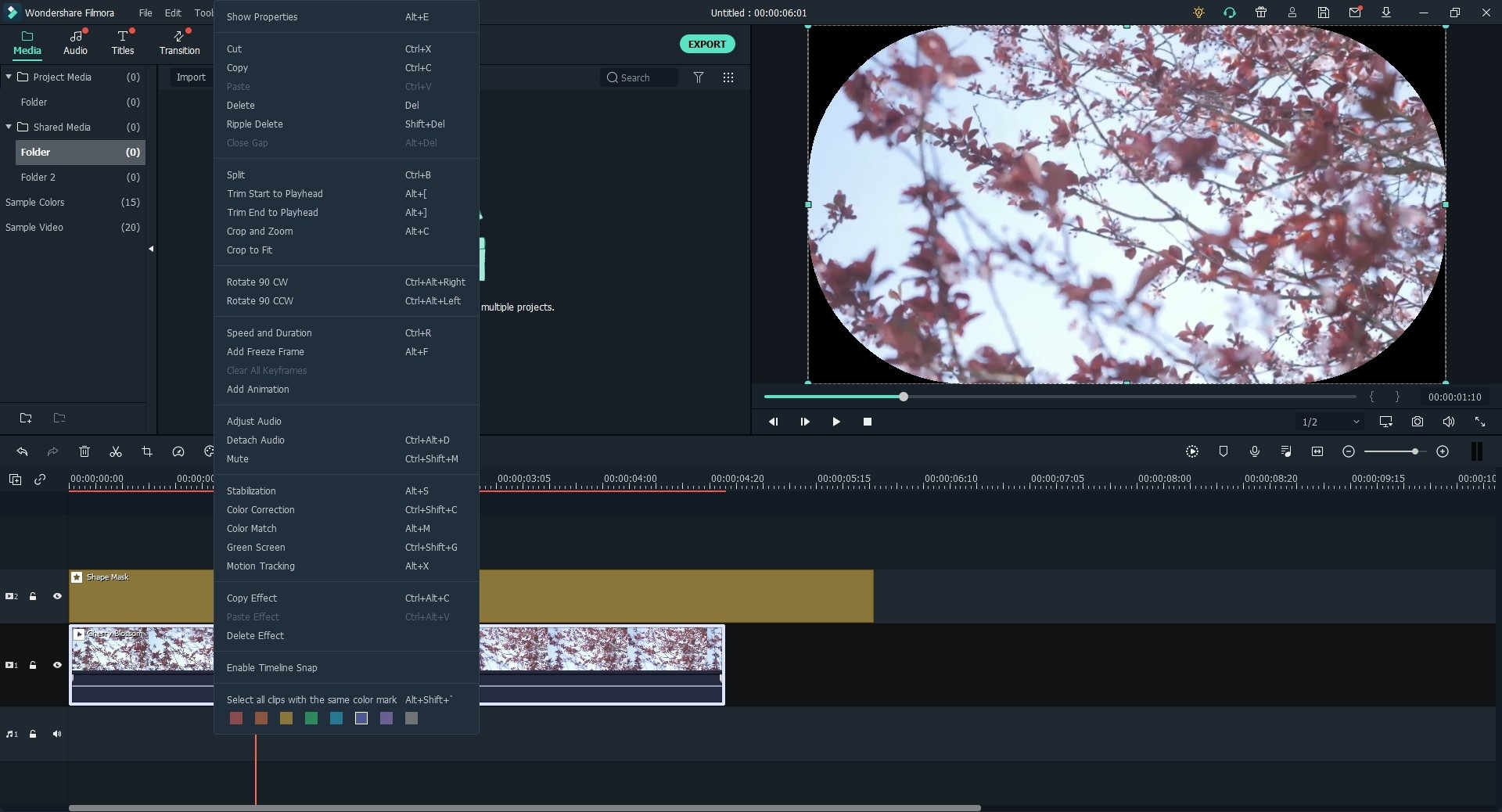 Step 4. Cut M2TS video
You'll have to make the portion separate from the original video. This means that if you wanna remove 1-minute from the original video of 5 minutes, then you'll have to select the 1-minute so that it becomes separate from the rest of the video.
Using the cursor, you could easily select the portion that you'll remove. Select it and then, click on the "Scissors" button to separate it from the whole video. Then, click the right button of your mouse and reach out to the "Delete" button.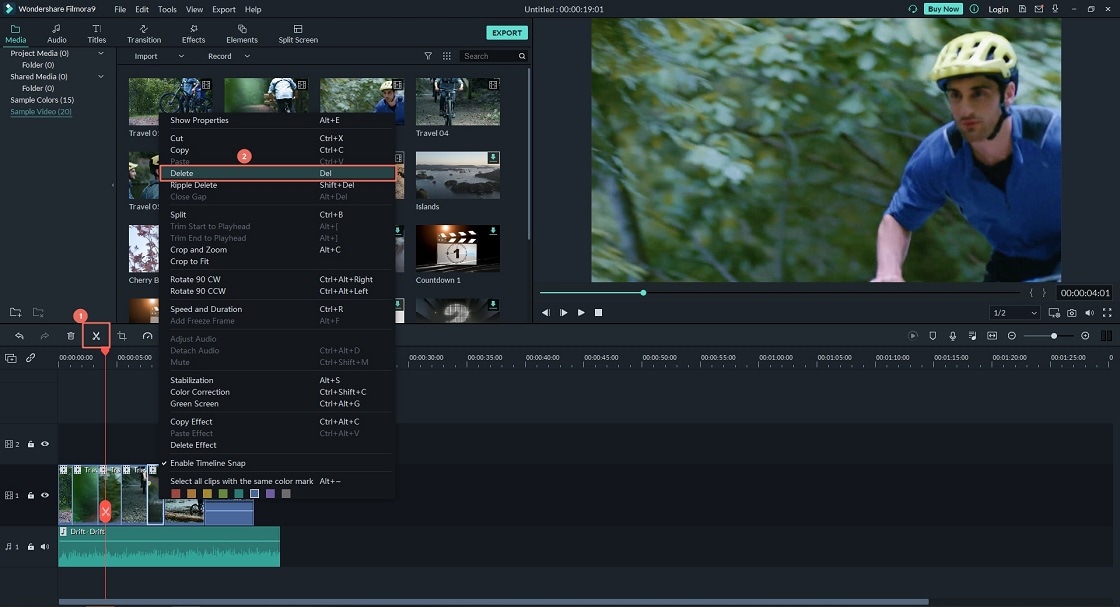 Step 5. Save or export video
When totally finish the cutting, hit the "Export" button which will come up with several video formats and other options to save the video that you've just trimmed. Select your desired video format and save it by clicking on the "Export" button.