The first most important step for beginners committed to making amazing videos is to assess and select a high-quality video editing software that not only matches their requirements but is easy to use and offers good quality editing. Truthfully, it is a challenging decision to make as there are hundreds of editing software available online. But fear not, we are here to make this troublesome choice easier for you by comparing top software, Magisto vs Filmora X.
Part 1: Brief introduction of Magisto and Filmora X
1. Filmora X:
Filmora X is a powerful and trusted video editing software that offers its user the best of experience with its advanced tools, 200+ video effects, and built-in animation, multiple transitions. All these are made to create a story filled with excitement and stunning editing with an easy-to-use interface.
2. Magisto:
Magisto is an AI-based video creation and editing platform, which can automatically transform user's video and photo into a short video story with the template user selects. It will automatically add some animations, filters, effects, or many amazing things to make your attention-grabbing video.
Since both allow you to make eye-catchy and engaging videos, it is difficult to decide which one is better based on their similarity. Let's select the best between the two on the comparison of Filmora X vs Magisto by their features, targeted audience, price, etc.
---
Part 2: Magisto vs Filmora X
1. Target Audience:
- Filmora X offers to make videos to share with friends & family, Freelancers, YouTubers, and other content creators.
- Magisto users are mainly small and medium business owners who need short videos to increase brand awareness or customer engagement.
Comparably, Filmora X is designed to be creative for content makers, while Magisto is created to facilitate increasing business.
2. Platforms Supported:
- Filmora X is supported by both Windows and Mac.
For Windows, it is compatible with Windows 7 or later versions having a 64-bit Operating System (OS).
For Mac, it is fully compatible with macOS X 10.11 or later versions.
- Magisto is a web and mobile-based software. Users can access the software online as well as on Android & iOS devices.
By comparing, Filmora X is proving to be more supportive of its user as it gives more effort by providing downloadable software with many supported devices.
3. Pricing Plan:
- Filmora X has an annual as well as a perpetual plan with a low price. Its plans are as follows:
For the Annual Plan: Windows: $39.99; macOS: $44.99.
For Perpetual Plan: Windows: $69.99; macOS: $69.99.
- On the other hand, Magisto offers a similar monthly subscription for both android and iOS devices. Its packages are of three types:
Premium package is for $4.99/per month, which makes $59.88/annually.
Professional package offers $9.99 per month that makes a total sum up of $119.88 annually.
Business package deals with $34.99 monthly, and annually it has $419.88.
Comparatively, Filmora X offers good video editing services at a very less price.
4. Language Supported:
- There are 23 languages supported by Filmora X, including US & UK English, Chinese, German, and many more.
- Simultaneously, the Magisto mobile app supports 21 languages, including French and German, etc., while the web-based Magisto offers American English only.
In terms of languages, Filmora takes the cake by offering more all around the world languages.
5. Interface:
- Filmora X has guaranteed outstanding content video editing while providing easy to use interface on a laptop, computer, or any device on which you are comfortable working.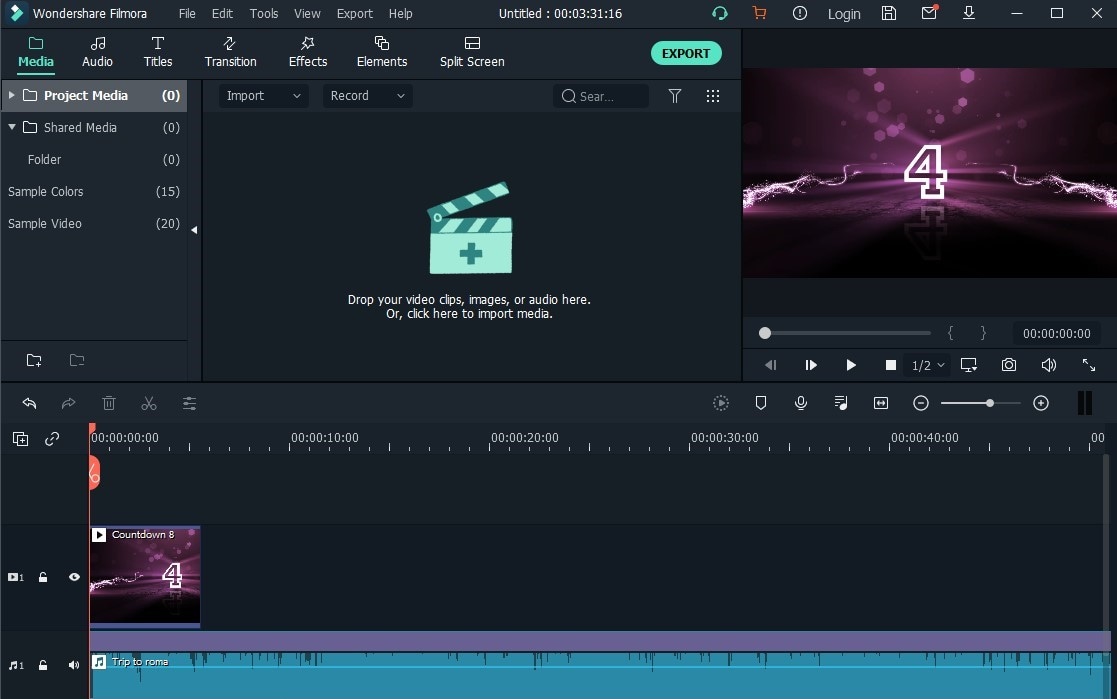 - Magisto is a user-friendly mobile and web-based software. On-the-go mobile editing sounds good, but most of the high-quality content can't be edited on the phone due to storage or processor issues. Or by online webpage only.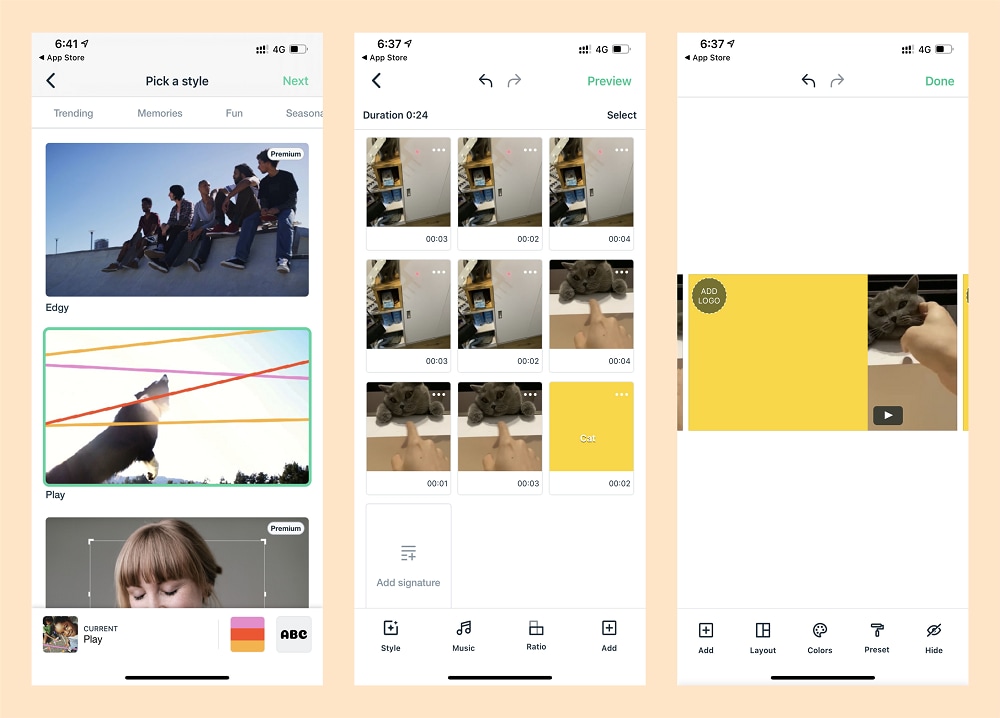 The work interface of both is handy but working on a bigger screen in your comfort zone is better than a small screen and an unfamiliar window.
6. Key Features on Editing:
- Filmora X provides well-rounded basic editing features including trim, crop, merge, sequence, add text overlays, animation, and so on.  What's more, Filmora X contains plentiful powerful advanced editing tools, including the split-screen effect, chrome key, stabilizing, faster Speed control, motion tracking, built-in audio library, and 4K export. All these amazing and stunning features, along with basic editing tools, will make your simple video a masterpiece.
- Magisto will do magic to your short video with its artificial intelligence. Its offered features are cut, trim, merge, add text, add a sticker, sound library, analysis of the video, ratio changing, social sharing, etc. Magisto will delve into your video with its amazing emotion sense technology.
Note:
Magisto has an obvious restriction of making 10 minutes long videos only, while Filmora X doesn't have such a limitation.
---
Conclusion
The demand for professional-quality video editing is increasing day by day. Filmora X and Magisto are top tiers editing softwares with competitive features and tools for making a video. A detailed comparison of each software shows that tons of relatively comprehensive basic and advanced editing features comprised in Filmora X give it an edge over Magisto. In addition, when it comes to expressing individual creativity, Magisto, designed for S&M enterprises, automatically understands the content of the footage and helps in making good editing with its artificial intelligence, but it doesn't improve your creativity with its restricted editing tools. Reversely, Filmora X provides many required tools that will assist you in customizing and enhancing your content. It will inspire you by challenging your imagination and creativity.