Want to make your Valentine's Day more special?
Why not create a romantic video for your partner and make your day more memorable?
Every person expects a unique and special gift from their partner on Valentine's Day. You can no doubt show up with a bouquet and chocolate box on this special day, but this will most likely hurt your partner's feelings. Believe it or not, people appreciate handmade surprises more than these traditional gifts. So, if you want to do something different for your partner on Valentine's day, we recommend creating a unique video using a Valentine video maker. This will help you reflect on all the sweet memories that you have spent together.
Let us introduce you to 5 different video editors that'll help you create romantic videos for Valentine's day easily.
5 Best Video Editors to Create a Valentine Video
1. Filmora Video Editor
If you're looking for a feature-packed and straightforward video editor, Filmora Video Editor & Filmora Video Editor for Mac is the right option. With a user-friendly interface and a wide range of editing tools, Filmora X will help you unleash your creativity and create the most appealing Valentine's video for your partner.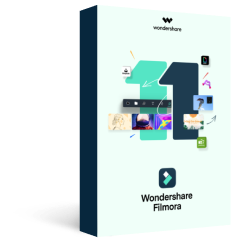 Filmora Video Editor: Perfect Valentine Video Maker
All the basic editing functions such as trim, split, crop, customize speed, etc.
Offer various built-in effects and transitions.
Dedicated audio editing panel to add and customize different audio tracks.
Provides advanced video editing features, such as color grading and motion tracking.
The step-by-step process to create a Valentine video using Filmora X
Part 1: Import the Video
Step 1: Launch Filmora to get started. Then click the Import File Here button and choose media files from your local drive.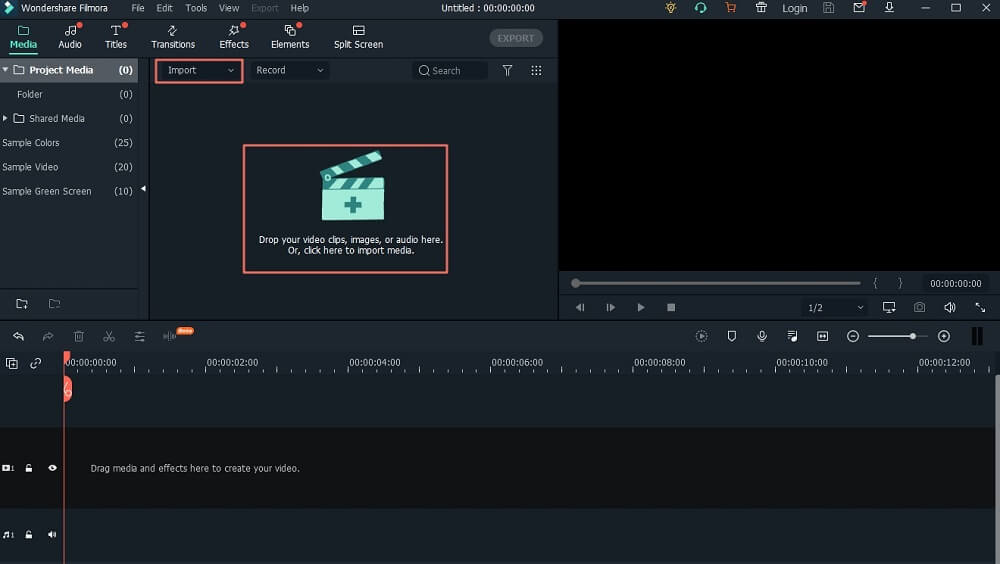 Part 2: Edit the video
Once you have imported the media files, the next step would be to add text overlays and audio tracks to the project.
Step 1: Make sure to load the video clips to Filmora's timeline. Now, switch to the Titles tab and browse through different templates to choose the right one.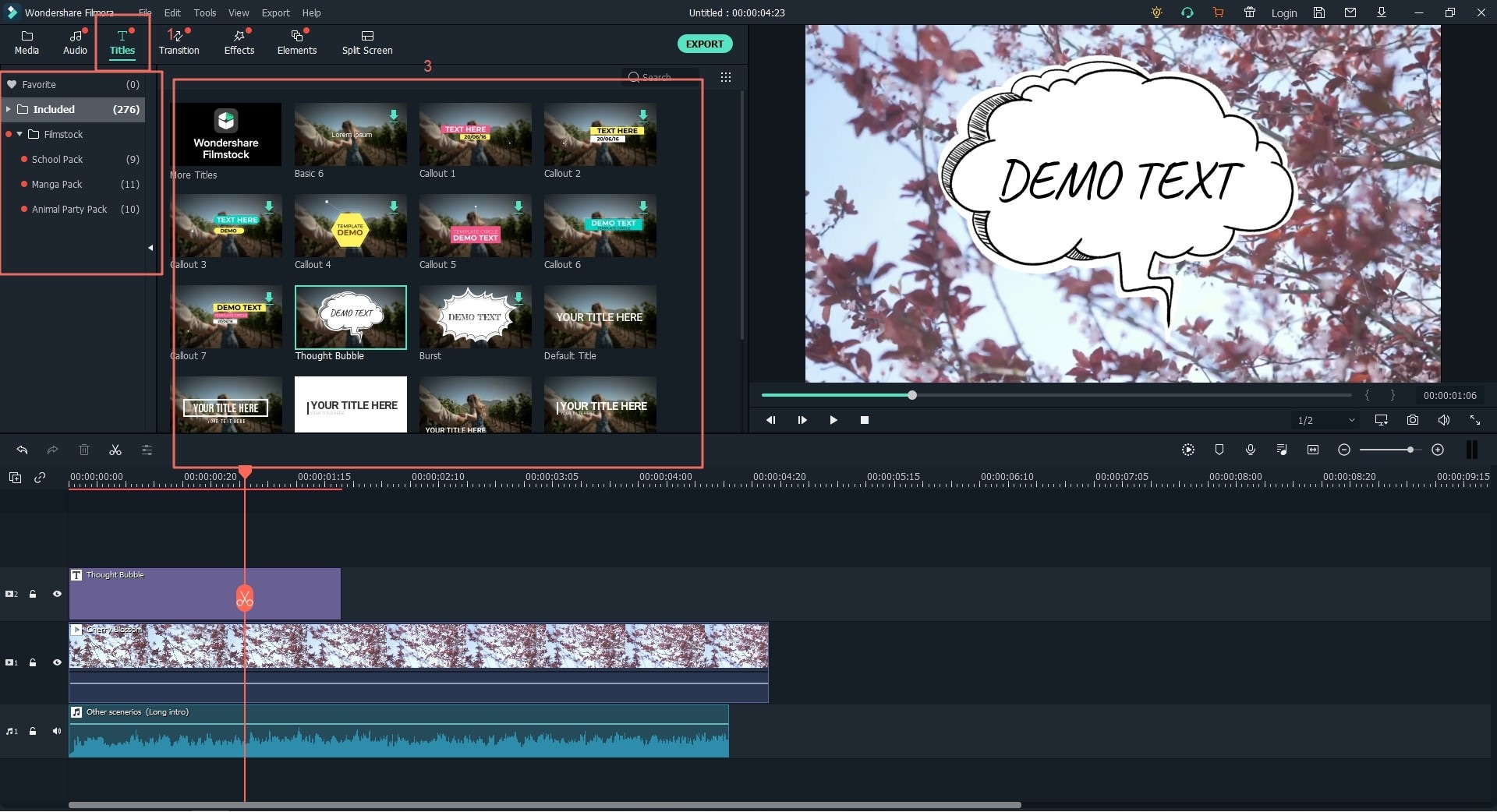 Step 2: Once you've chosen the right template, load it to the timeline, and double-tap on it to launch the Text Settings Panel.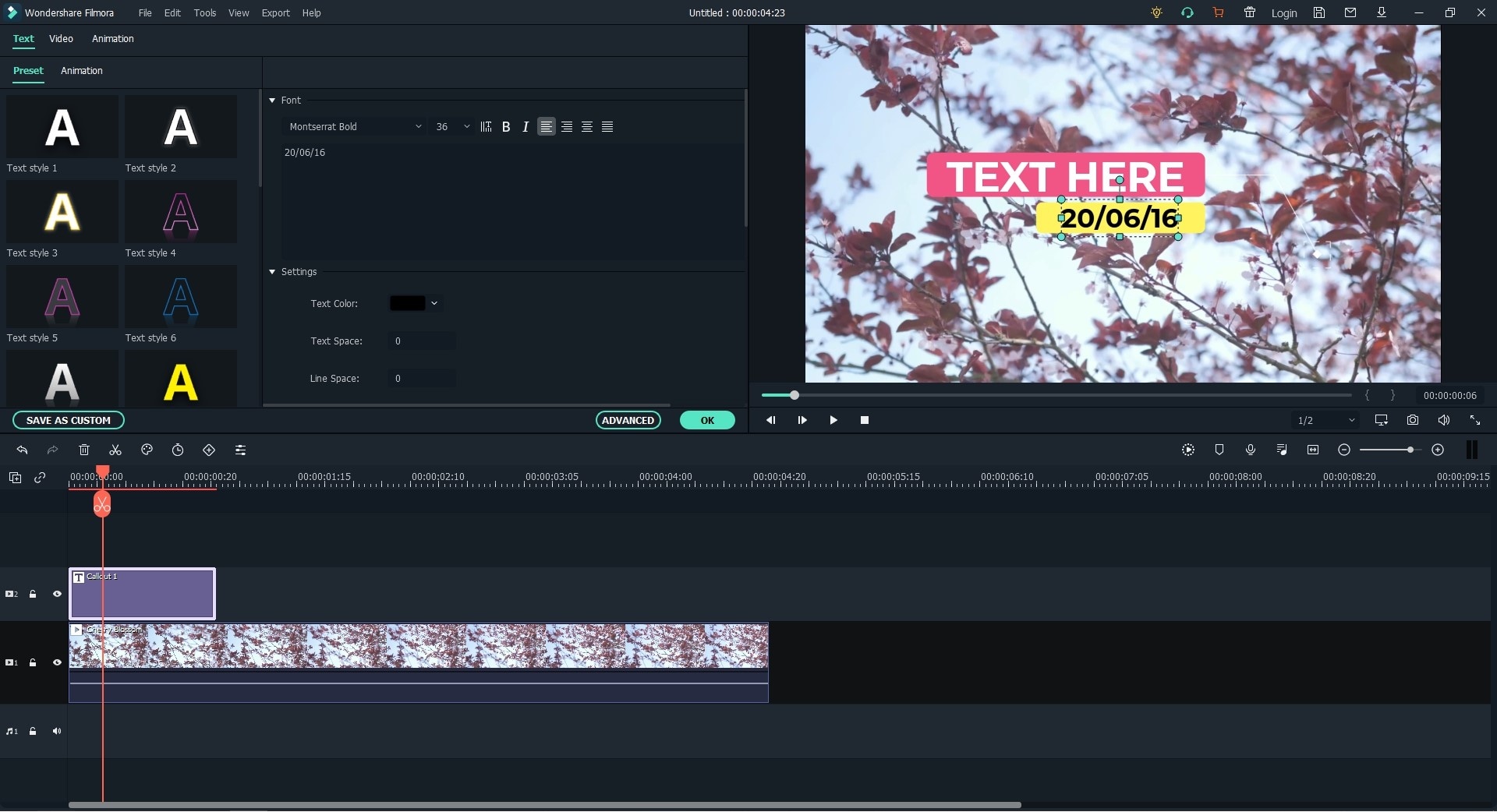 Step 3: Here, navigate different settings options to customize the Text as per your style. You can change the font & size, adjust opacity, change text color, and even rotate it. Once you're happy with the changes, click Ok to add the text to your video.
Step 4: Finally, click the Import button to add a background music track to the video. If you want to add any audio effects, switch to the "Audio" tab, and choose from one of the built-in audio effects.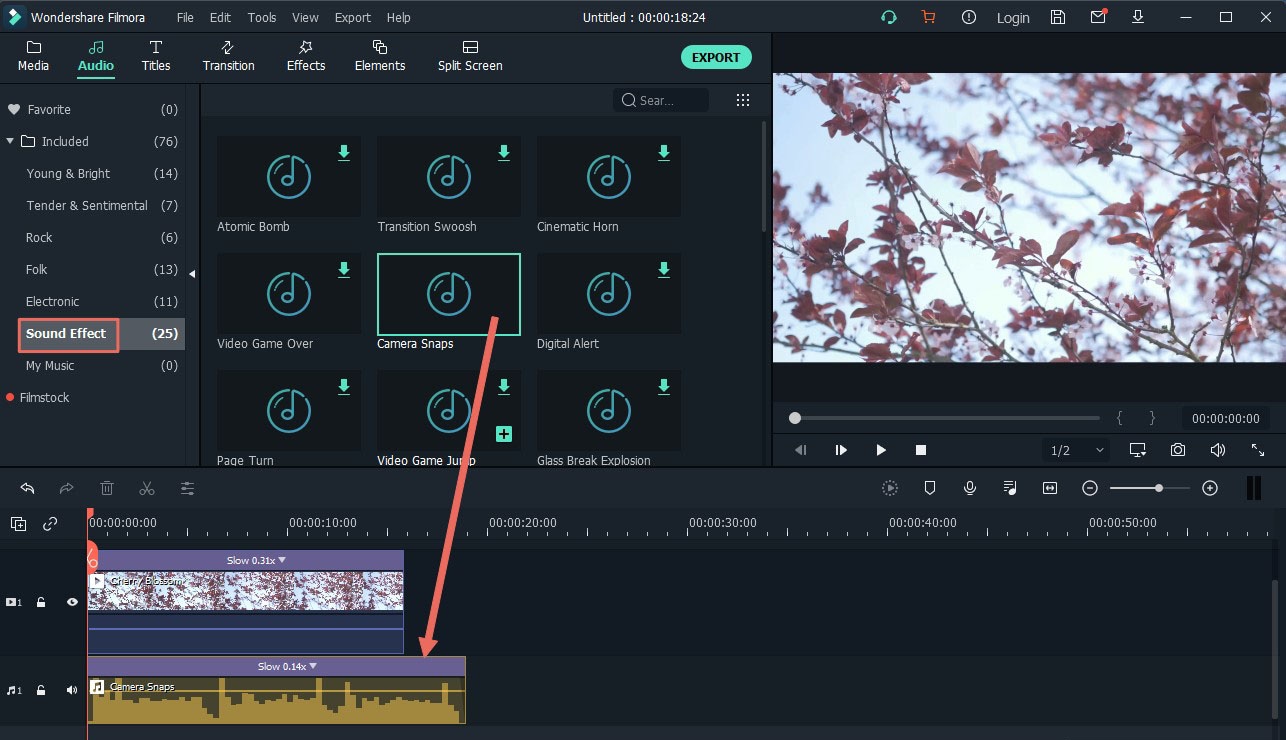 Bonus: Add Special Effects from Filmstock
You can also add many special effects, background music, and pictures from Filmstock . It's an online media library that'll help you get copyright-free content for your Valentine's day short video. This is a suitable option for users who want to surprise their partner by directly publishing the video on social media.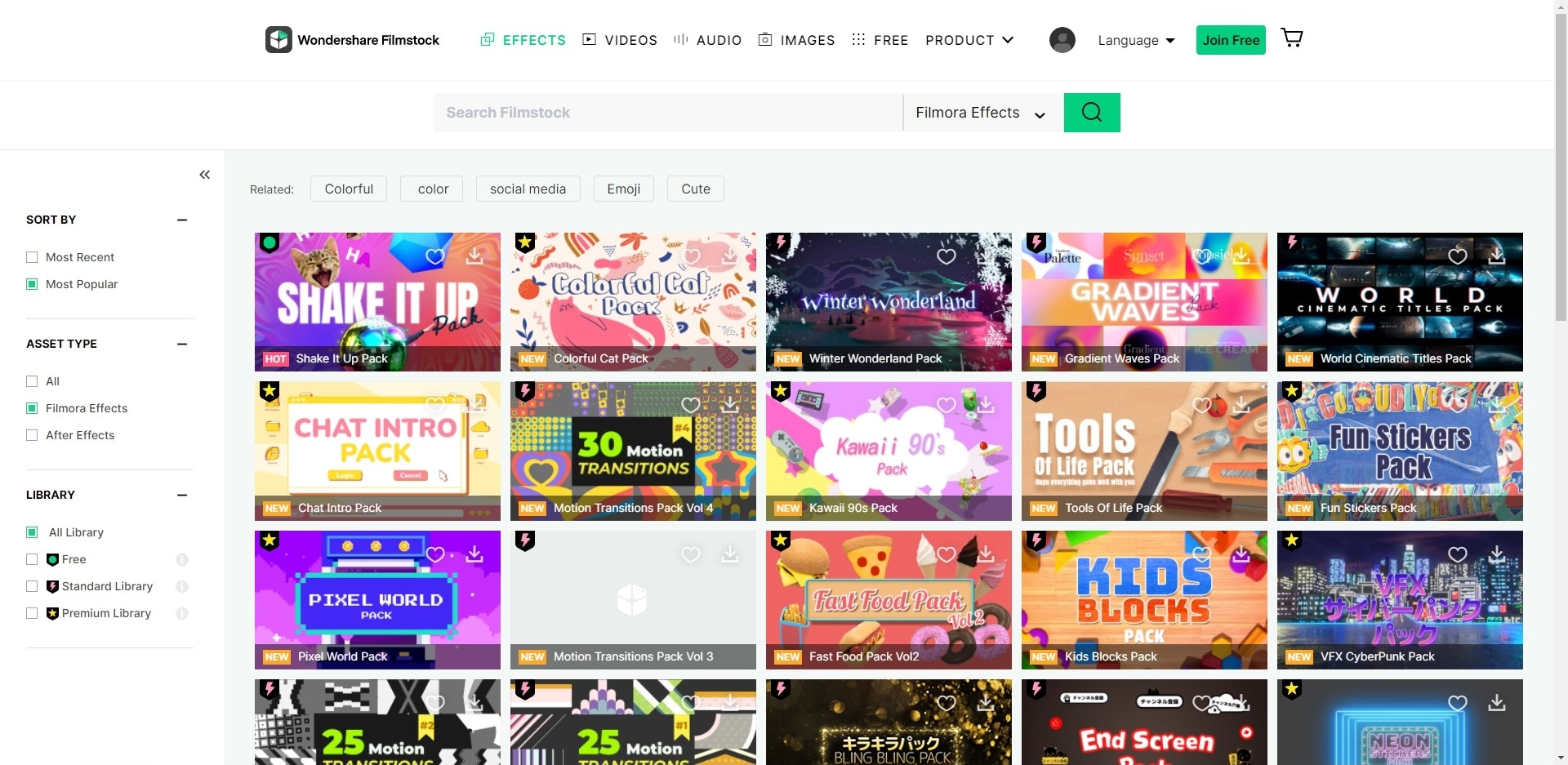 Since using someone else's music might cause copyright issues, it would be better to choose royalty-free music from Filmstock's online library. Go to Filmstock and look for the right music track or picture for your video. Then click the Download Now button to save it on your PC.
Part 3: Export and Share the video
After you've successfully edited the video, click the Export button, and choose the right output format to save the video on your PC.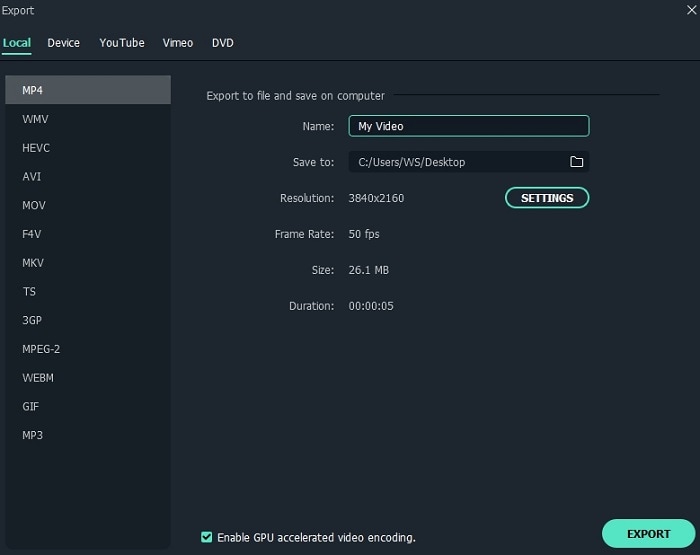 You can also directly share Valentine's day video on YouTube. To do this, switch to the YouTube tab in the Export panel and sign in with your credentials. Then, add the video details and click Export to upload it to your channel.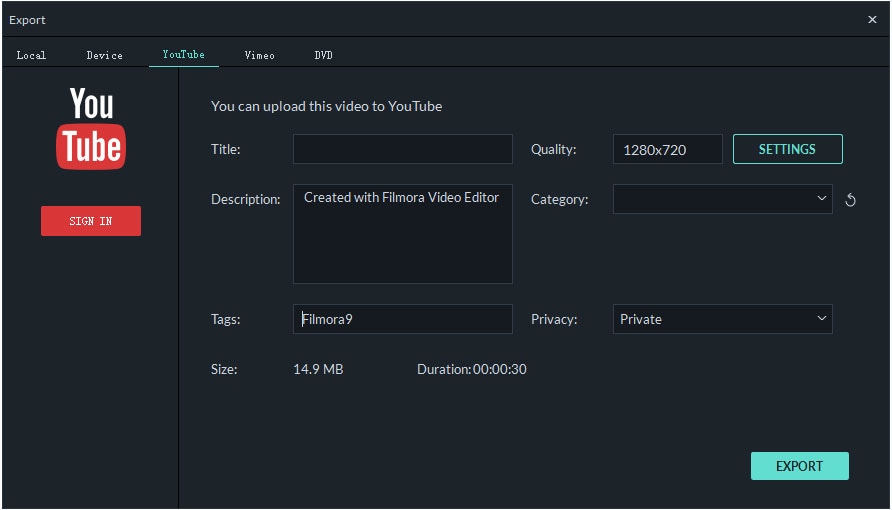 ---
Movavi Video Editor (or Movavi Video Editor Plus for Mac) is another Valentine video maker that'll help you create a surprise Valentine's day video for your partner. It's the perfect tool for novice video editors as it doesn't have too many advanced features. Being a light-weight video editor, you won't find any special built-in effects or transitions in the Movavi.
Supported OS: Windows and Mac
Price: $26
Key Features:
• Easily navigable interface.
• Perfect to create short valentine videos for novice editors.
• Provide all basic features, such as crop, trim, split, etc.
Pros:
• Easy to use.
• Affordable & Light-weight Video editor.
Cons:
• It doesn't have any advanced editing functions.
• No option to import videos directly from camcorders.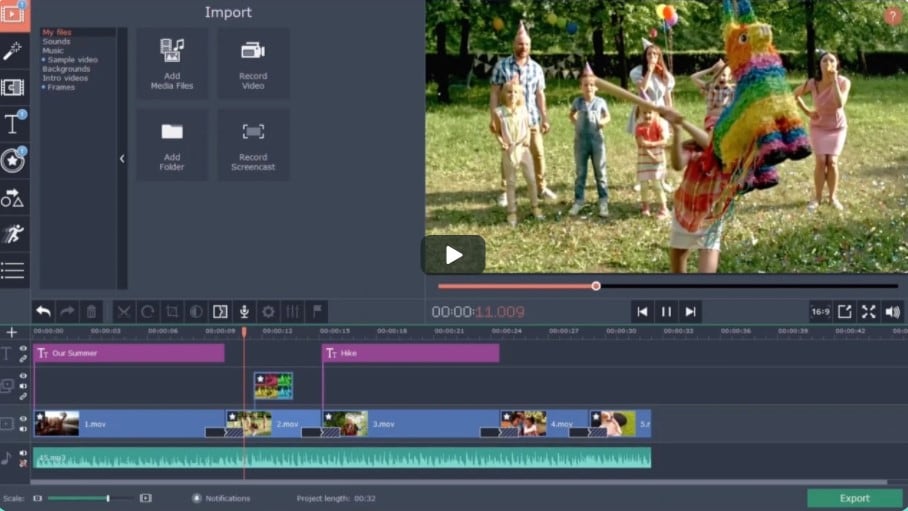 ---
Adobe Premiere Pro is one of the advanced and most popular video editing tools for Mac and Windows. Some of the top video editors use it to work on high-end projects and create highly compelling videos. If you are an experienced editor and want to use custom settings such as keyframing, masking, etc., Premier Pro will be the right option.
Supported OS: macOS and Windows
Price: Starting from $24/month
Key Features:
• Advanced editing functions to create your transitions and effects.
• Full-feature video editor with too many editing features.
• Works with both Windows and macOS.
Pros:
• Motion tracking to track the movement of a subject.
• Lumetri Support.
Cons:
• It only works on high-configuration laptops.
• The pricing might seem a bit expensive for one-time users.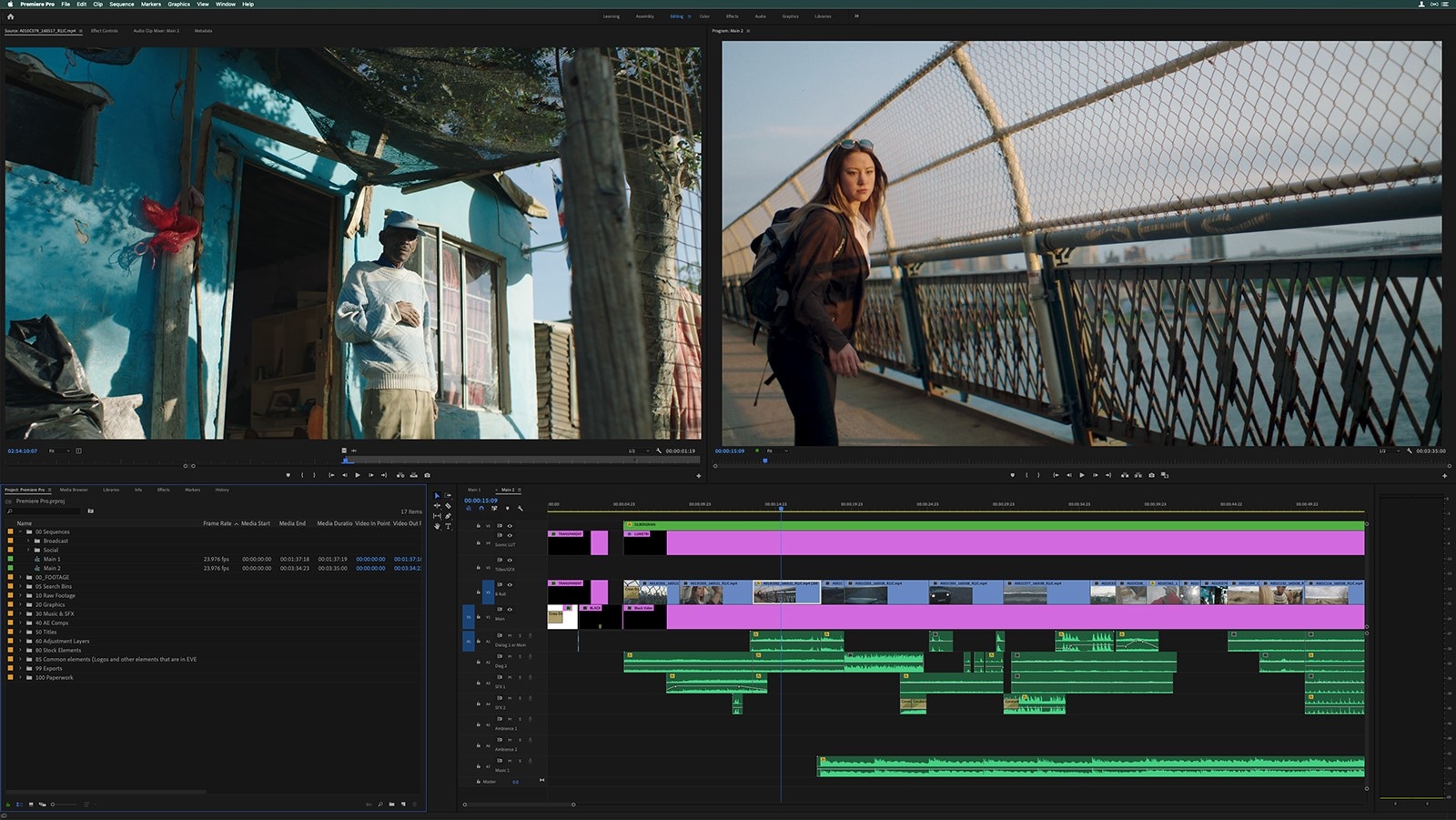 ---
iMovie is Apple's official video editing software for Mac and iPhone. Even though it doesn't have all the advanced features like Filmora X or Premiere Pro, iMovie will quickly help you get the job done. The best part is iMovie comes pre-installed with all the devices running on iOS 13 or above.
Supported OS: macOS and iOS
Price: Starting from $14.99
Key Features:
• Choose from built-in effects and video transitions.
• Adjust audio settings.
• Fade-in/Fade-Out Audio Effects.
Pros:
• Suitable Valentine's video maker for iOS and Mac users.
• Available for free for users running iOS 13 or above.
Cons:
• Lacks advanced video editing features.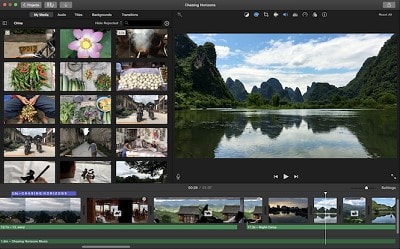 ---
If you own a Macbook and want an alternative to Adobe Premiere Pro, Final Cut Pro X will be the right option. It's a fully-functional video editing software that only works on a Macbook. Like Premiere Pro, you can find all the advanced features such as Multicam support, video stabilization, and dedicated media libraries.
Supported OS: macOS
Price: $299.99
Key Features:
• Supports 360-degree videos.
• Keyframing to create custom transitions.
• Fast performance.
Pros:
• The perfect tool for experienced video editors.
• Comparatively faster than other video editors for Macbook.
Cons:
• Highly Expensive.
• It only works with macOS.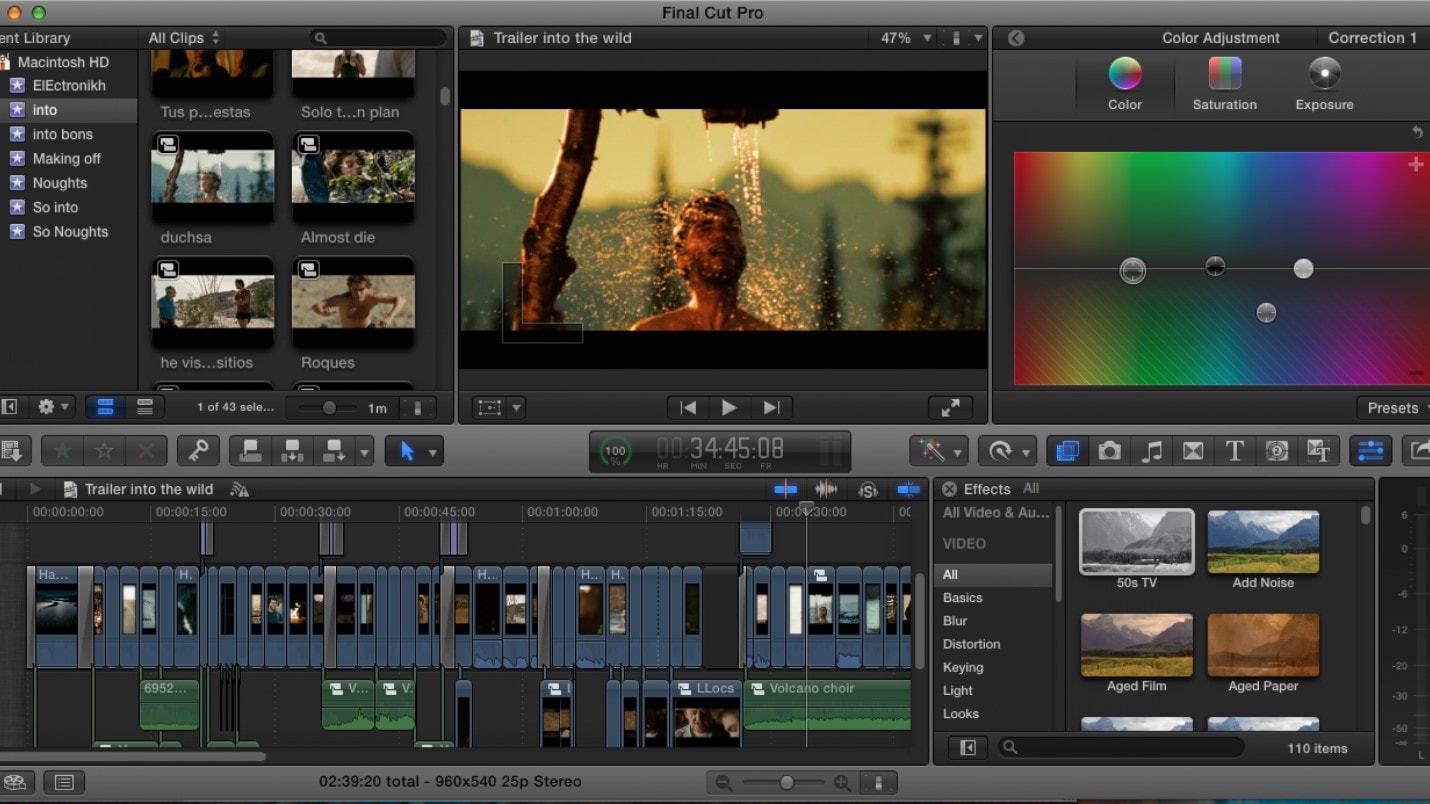 ---
Final Words
So, that completes our list of 5 Valentine video makers that'll help you create the perfect Valentine's Day gift for your partner.
If you are a beginner and looking for an affordable and feature-rich video editing tool, Filmora Video Editor & Filmora Video Editor for Mac will be the best choice. Since it has its own dedicated media library (Filmstock), you'll be able to find a wide range of Valentine templates easily. However, if you are an experienced editor and have worked on high-end projects, you can also choose between Adobe Premiere Pro and Final Cut Pro X.