Once the Halloween is over then is the process of transferring the videos and pictures to other people that are very much excited to listen what their friends and relatives have done on this occasion. Transferring photos and even short pictures can be a daunting task as it consumes much time and the transfer process is also very much slow. To cope with this issue it is therefore recommended to make a slideshow of the pictures and transfer them. It would not only save time but would also get the best results for the users if the best video editing and slideshow making software is used. On the other hand it is also advised to compile all the pictures and burn then onto a DVD to transfer the memoires in the best possible way and for this again the best software is required to perform the function with great ease and satisfaction.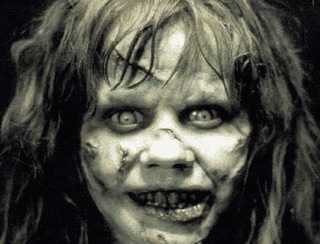 Adding more excitement
If the user has decided to transfer the photos and other small videos in form of a lengthy film strip then it is again recommended to add some excitement in form of effects and music obviously scary. Here again a user needs the best and the state of the art software to complete the process in full and to get the best results. Halloween comes once in a year and to make this occasion more excited it is never a bad idea to spend some bucks to make friends and family smile by making their Halloween unforgettable.
Filmora Video Editor - Create Halloween Videos with Photos and Music
The mentioned is one of the best programs to ensure that the videos attached and the images are transferred in form of film strip or in other words the slideshow. The best and the overall functionality of the program is the best and the following features are to be considered before the program is downloaded and installed to get a clearer insight of the technology that is used in this regard.
The program comes with a Mosaic effect which means that a particular area of the scene or the video can be blurred as per needs and requirements.
The sound effects can also be added while the program is used for editing the video or creating a slideshow to inject the best effects easily.
While a slideshow is being created it is also advised to add intro and titles to make pictures and the overall Halloween even thrilling
The created movie or the slideshow can be exported to any device the user wants it to. This is the easiest way to transfer the data to multiple devices and then access it from anywhere conveniently.
The audio can also be recorded if the user wants to make the slideshow scarier. This can be anything out of normal which the viewers generally don't expect.