Contents
2. Watch Christmas Movies

3. Listen to Christmas Songs

4. Prepare Christmas Dinner

5. Play Christmas Games

7. Collect Christmas Memories

8. Make Christmas More Enjoyable
The most amazing time of the year, Christmas and holiday season has finally come. As it is the most precious time of the year, so, most people will record these moments in the form of the beautiful videos. The most common device for shooting the Christmas videos is the Smartphones because everyone has a smartphone and the video quality is better than shoot cameras. However, there is a problem associated with the Smartphone cameras and it is the orientation of your mobile while recording the videos. After shooting videos, you might need to rotate the Christmas videos to the right orientation.
Here I'd like to recommend you Filmora Video Editor to rotate your Christmas videos, because besides it is far more easier to help your rotate the videos to the right orientation, it also allows you to exporting a professional-looking video after you editing it with this software with some great effects and Christmas elements: add Christmas songs to videos and add Christmas effects to videos.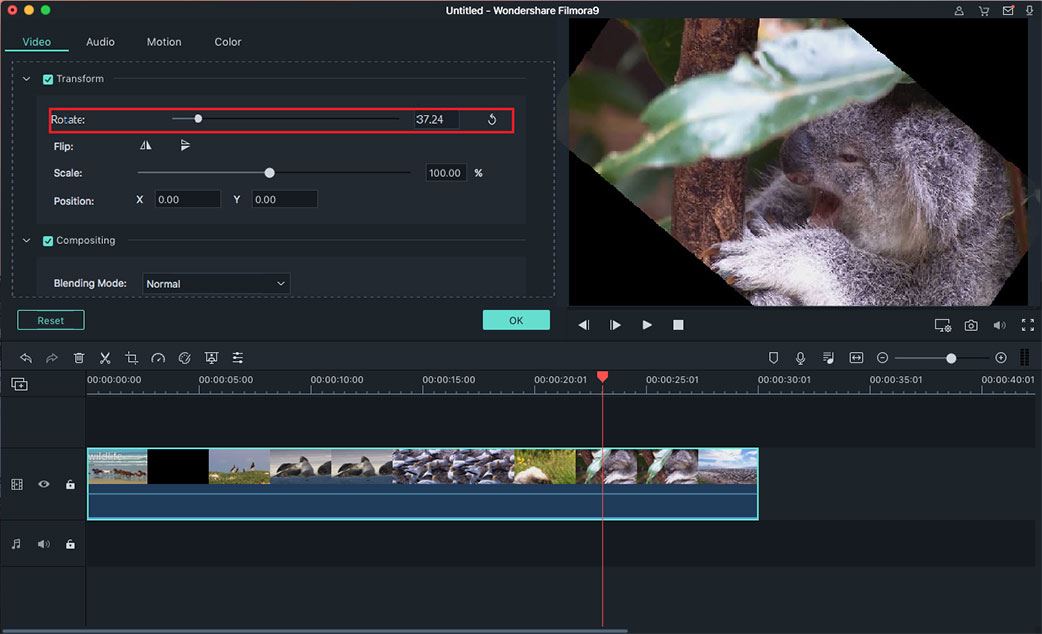 The rotating feature in Fillmora Video Editor will let you change the direction of a video as you want. If you have recorded a part of video in portrait mode and the other part in landscape mode, you can easily split the clips and change the direction of the each specific part. To make your videos even more beautiful, you can use overlays to add picture-in-picture effect. This picture-in-picture effect is also very much useful to apply green screen effect on your videos. When the final video is ready, you can select from a list of different filters or overlays to change the overall look of your video, from beautiful Instagram like filters to the old school black and white filters.
Step by Step guide to use Filmora to rotate Christmas videos