Contents
2. Watch Christmas Movies

3. Listen to Christmas Songs

4. Prepare Christmas Dinner

5. Play Christmas Games

7. Collect Christmas Memories

8. Make Christmas More Enjoyable
We live in a modern era where approximately everything can be controlled using the technology, now you don't have to send a mail and wait for 2 days till it reaches to the hands of the recipient. However, every kind of information can be sent over Email or social networking website within seconds. Apart from sending a mail, we also use these ways of communication to quickly share information or memories with our friends of Family members. Making a Christmas video has already become a ritual in this age of technology, people love to record every little thing that the do on the Christmas and more important thing is that they share these memories with our people using different mediums such as social networking websites, Email and DVDs. Although the trend of DVD is a little absolute but it is still great way to watch the Christmas Videos with friends and family members on a flat screen TV using a DVD player. We have compiled a list of best ways to share the Christmas Videos with your friends and family members, every way has its pros and cons but still these are the best medium to share the Christmas Videos.
Make Your Christmas Videos Looks Great before Sharing Them with People!
Normally, Christmas videos are recorded in the form of small video clips using mobile phone or video cameras. It's a great idea to make them stunning, impressive or attractive before sharing them with your friends and family members. To make them look like a professional-looking videos, I recommend you Filmora Video Editor.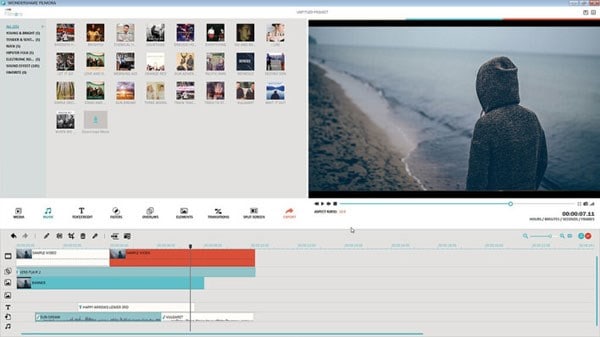 Besides allowing you to remove the unwanted parts of your videos, join Christmas video clips, apply fantastic filters and overlays to the video, a package of new Christmas titles, motion graphics, songs, and more are released for Filmora Video Editor Users to create Christmas videos. After editing the Christmas videos with Filmora Video Editor, it allows you to burn these videos to DVD. Why not download the trial version to have a try now!