How do you sync videos with music?
Adding background music beats to the video is a whole lot interesting as well as a confusing task, especially when you are not aware of any specific tool. Editing music beats means you want to make your video look more professional and dynamic. At the same time, it produces a driving and powerful energy for the audience. However, the task to sync video to music beat is not that easy!
You and me as humans, tend to make a lot of mistakes while doing work, which is not acceptable in making awesome videos. Based upon such facts, we will discuss an ultimate tutorial on how to sync video to music beat in easy to understand steps.
Let's stick to the article until the end and take a step further to make amazing videos.
Filmora Video Editor - The Best Beat Detection Software
Filmora Video Editor (or Filmora Video Editor for Mac) can provide you the experience of making eye-catchy videos. It consists of various tools and features which we will discuss below as an introduction to the app. Filmora Video Editor by iSkysoft is available for Windows 8/7/8.1/10 on 64-bit computer and Mac operating system X 10.11 or later versions. Its exclusive features include Preview Render and Animated Split Screen.
Whether you want to edit home videos and send it to friends and family or upload on social media sharing sites such as Vimeo or YouTube, Filmora Video Editor is always there to help you with every aspect of video editing.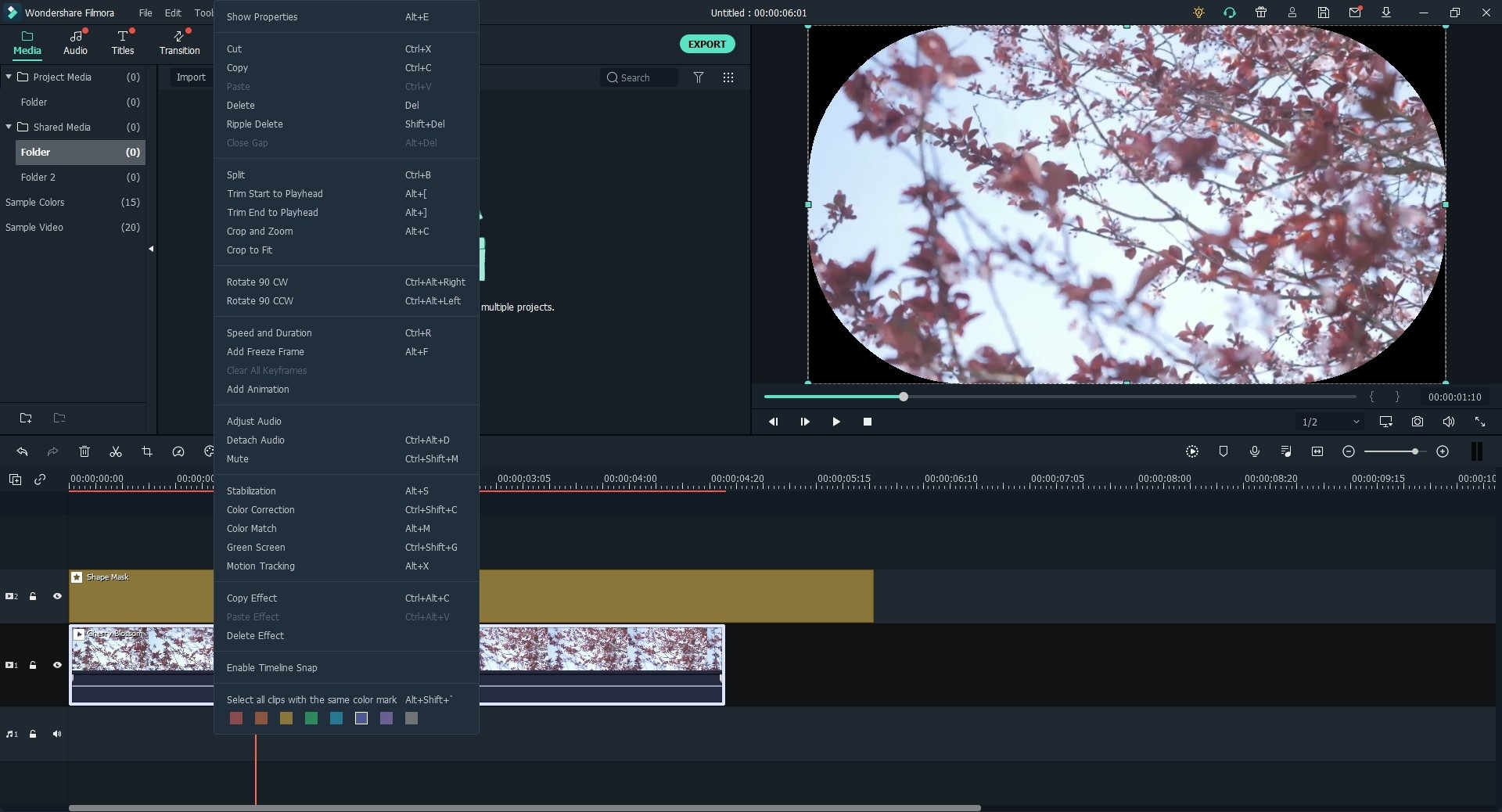 Key Features of Filmora Video Editor:
The video editor comes with an intuitive, modern, and user-friendly interface with simple drag and drops features. You will readily see a big list of menus such as Audio, Media, Transitions, Elements, Export, and Split Screen.
It is a type of video editor with multiple features such as Frame by Frame Preview, 4K Editing Support, GIF Support, Social Import, Speed Control, Noise Removal, Advanced Text Editing, 3D Lut, Scene Detection, Audio Separation, and Audio Equilizer, etc.
Filmora9 contains 15 color video presets and some inbuilt royalty-free music options to use. On the other hand, it has tons of titles, transitions, subtitles, end credit presets, and open intros, etc. You can also make special effects such as overlays, mosaic, tilt-shift, and image mask, etc.
---
Similarly, Filmora9 comes up with various other capabilities to make your videos memorable and of high-quality.
Step by Step Guide on using Filmora to Sync Video to Music Beat
Step 1. Import Video and Audio Files
First of all, import the background music you need to add within the video. Remember, it can make or break your video flow. Go to File> Import Media> Import Media Files. In this way, you can import the music file into your project. Or you can just drag and drop your media files to the main editing interface and open it in this program directly.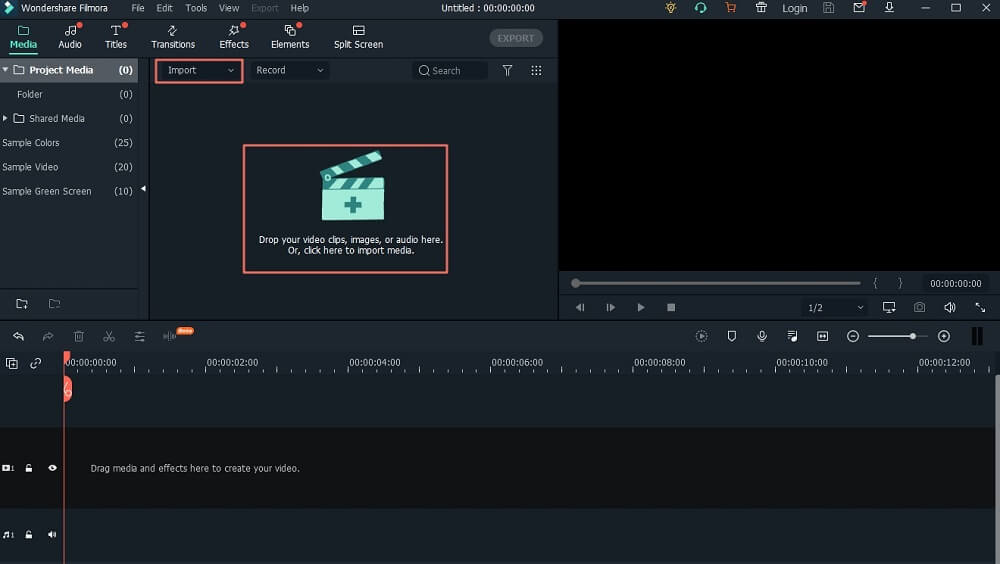 Step 2. Sync Video to Music Beat
• Beat Detection If things get tricky, use the Filmora9 beat detection software feature. It's a breeze to use this function, and it can also help you save time consumption in the long run. You need to right-click the selected music file and tap on Beat Detection.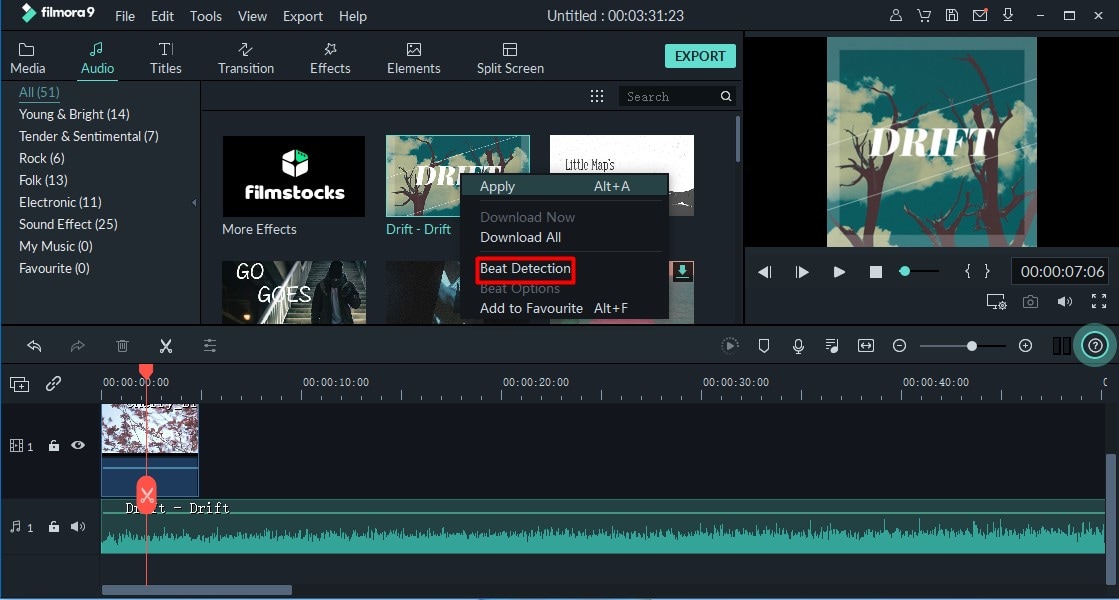 For the first time, you will wait for a moment. Then you will see the beat markers on the timeline.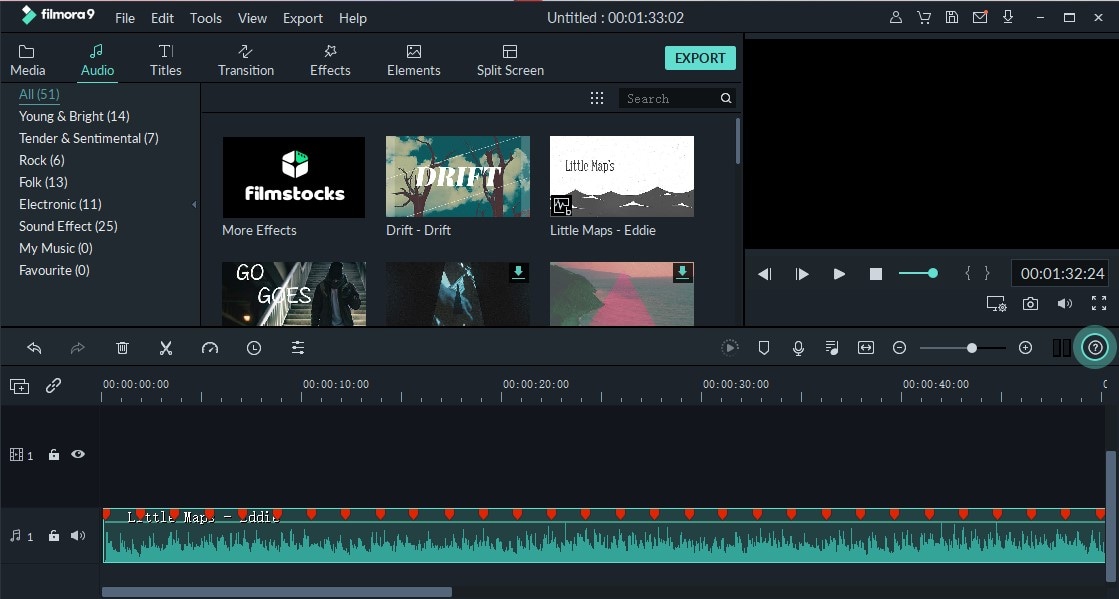 • Beat Options To adjust the beat options, you can right click on the audio and choose the "Beat Option".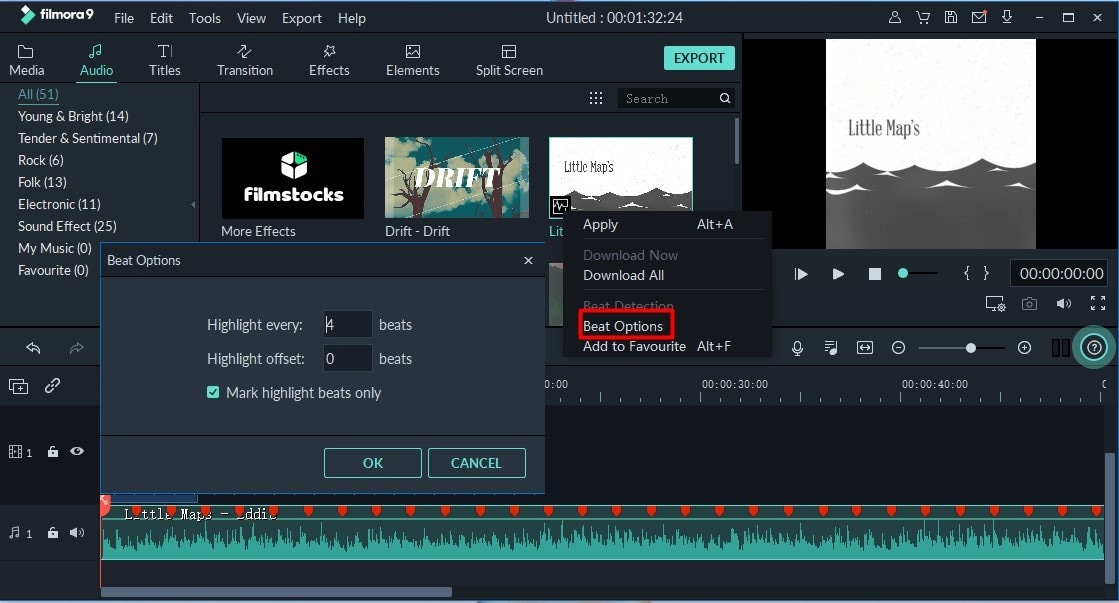 Now make cuts in every upbeat. Then, proceed to sync different videos with music beats. First of all, make all the desired cuts in every upbeat of audio. Now is the time to sync different videos with the music upbeats. Import all the videos into the timeline. Select the video and click the + button in between the video to add it to the project. Then, adjust videos with the music upbeats as follows.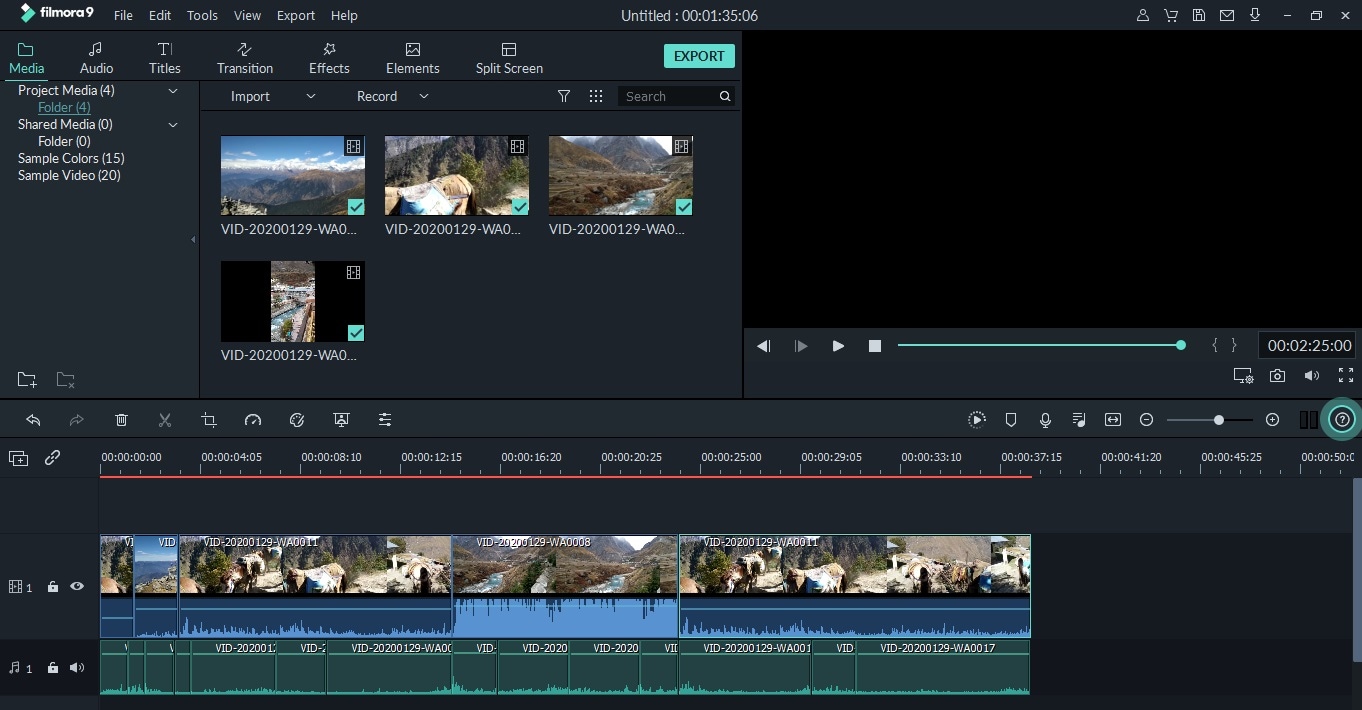 Step 3. Export Videos
Once the process to sync video to music beat app is over, it is time to download or export the video. So, click the Export button on the toolbar, which you can save in.WMV and.MP4 formats. You can rename and define the video resolution as well.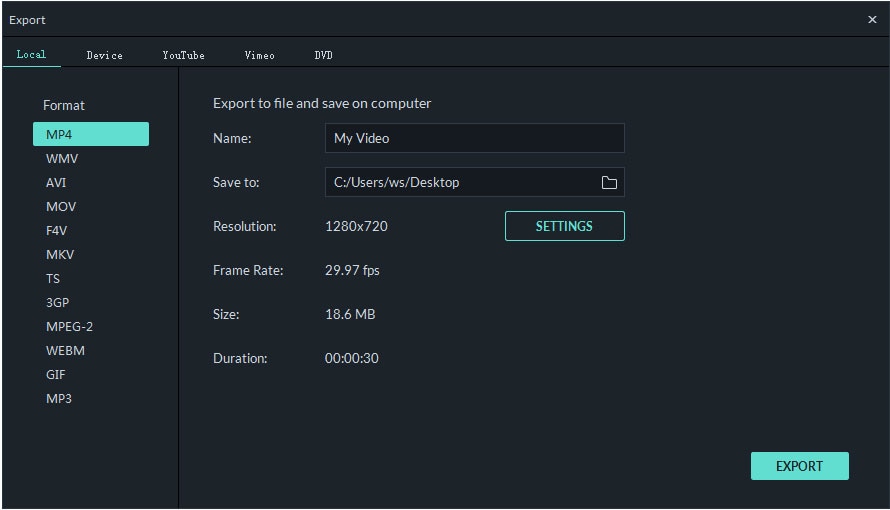 Conclusion
So, these are some simple points to follow to sync video to music beat with the best available software called Filmora Video Editor. So, these are some simple points to follow to sync video to music beat with the best available software called
Along with imparting the music beats, you should also consider factors such as smoothing the video and varying its speed changes, etc. Similarly, use some other tricks to experience a whole new video world full of required music beats and effects.