Are you in need of enhancing your products images or, some of your snaps before posting in your social media sites? This is a must do workaround after realization that photos are more easily involved in engagement. And give your products credibility and be revered from your online looks. You can achieve this using readily reliable online photo filters. They save you the hassle of downloading them and space in your device or computer. Moreover, these online photo filters are more of use if you are an amateur but doesn't right off photographers. To be acquainted with these online photo filters software, be glued to this article as I give nitty-gritty information about them.
Part 1. Best Video and Photo Filter Software on Computer
Considering the fact that enhancing videos and photos is an imperative task, the need to have the right photo filters software is as well involved. And this program is undoubtedly Filmora Video Editor for Windows (or Filmora Video Editor for Mac). It is a functional, feature-packed, top-notch editor tool which gives spectacular results. Proving to be indisputable best alternative to photography filters.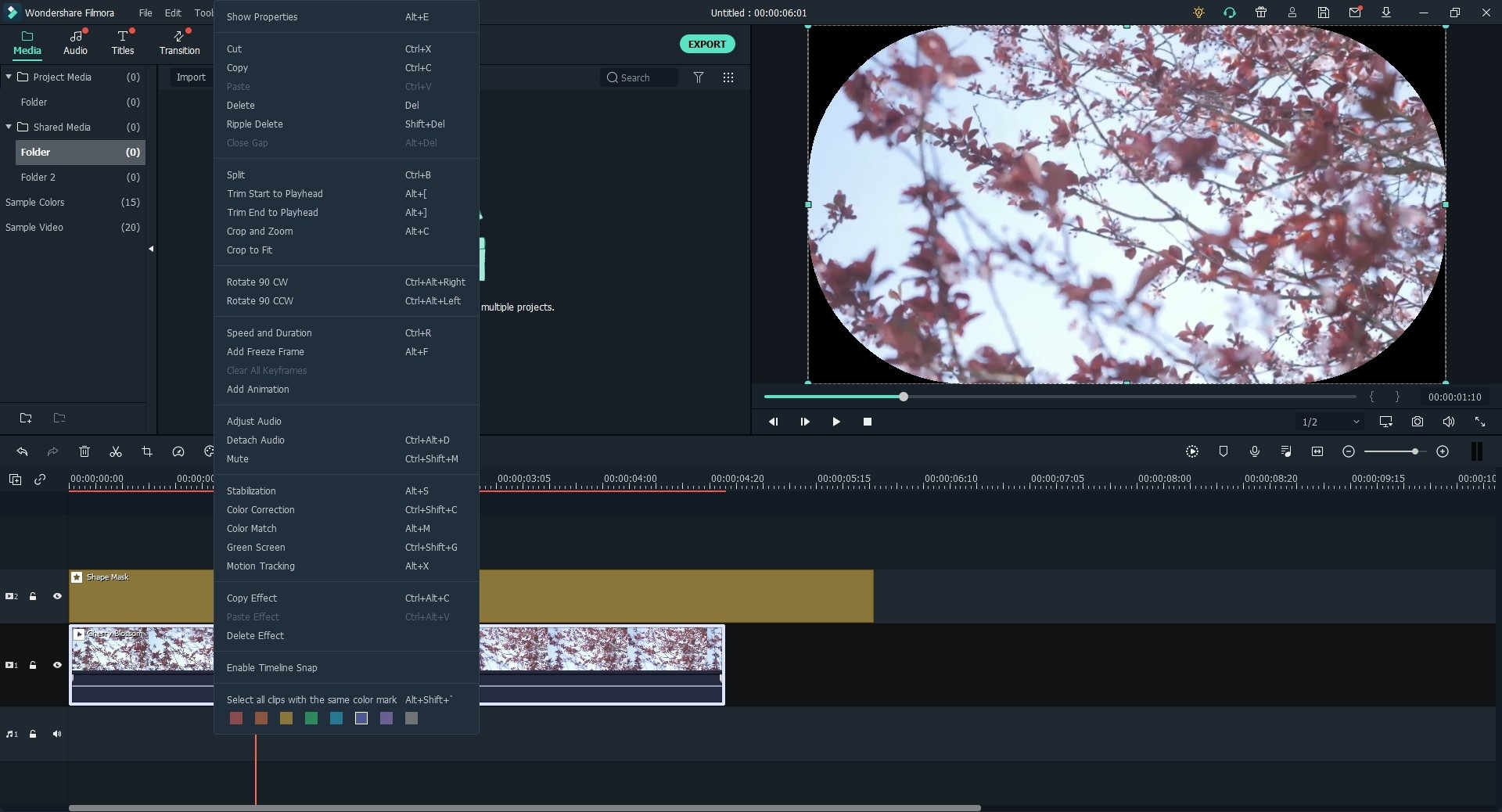 Why Choose This Photo Filter Software:
Filmora Video Editor gives you possibility to manipulate and transform photos and videos with its scores of filters and graphic overlays.
This program enables you to seamlessly merge videos and photos using transition tool.
Filmora Video Editor has capability to support edit and export of videos up to 4k resolution.
Chroma key feature in Filmora Video Editor make it possible to change background of the media file and design special effects
Filmora Video Editor has brought to live possibility of eliminating the effects of camera shake using video stabilization tool.
Easy Stepst to Apply Filter Effects to Photos and Videos
Step 1. Import Media File
Launch Filmora Video Editor on your computer. Hit "Import Media Files Here" from the left side of the main window. Follow the on-screen instructions and browse media files in your computer and import them. Alternatively, simply drag respective media files and drop on this program. And prior to editing, drag the already added media files from User's Album to video track in the timeline.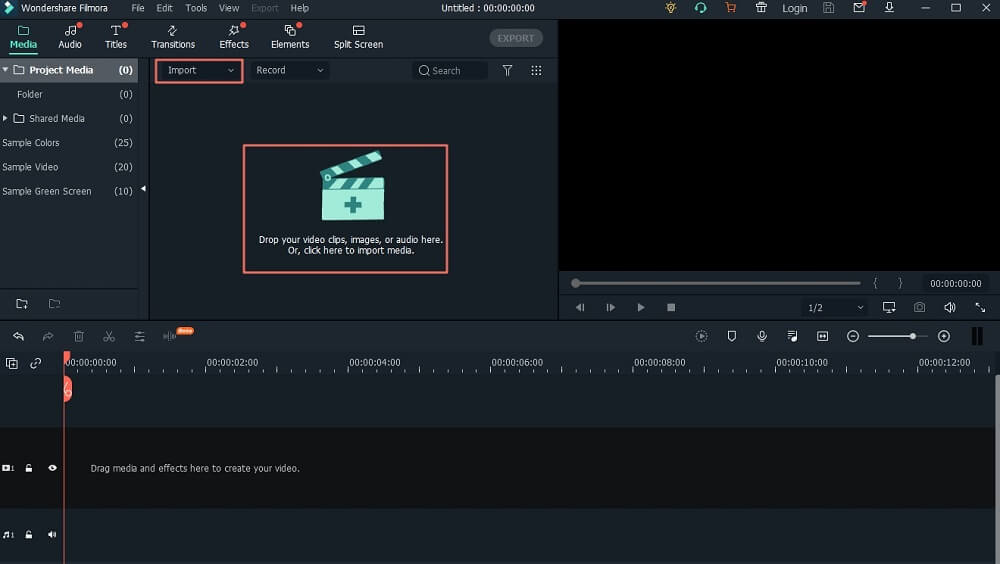 Step 2. Edit Media Files
To add filters and overlays is the core part of photo filters. Just above the timeline, tap the "FILTERS" tab. Variety of filter types will we visible on the upper left side of the main interface. Choose one then drag and drop it to the timeline where you intend to have it appear.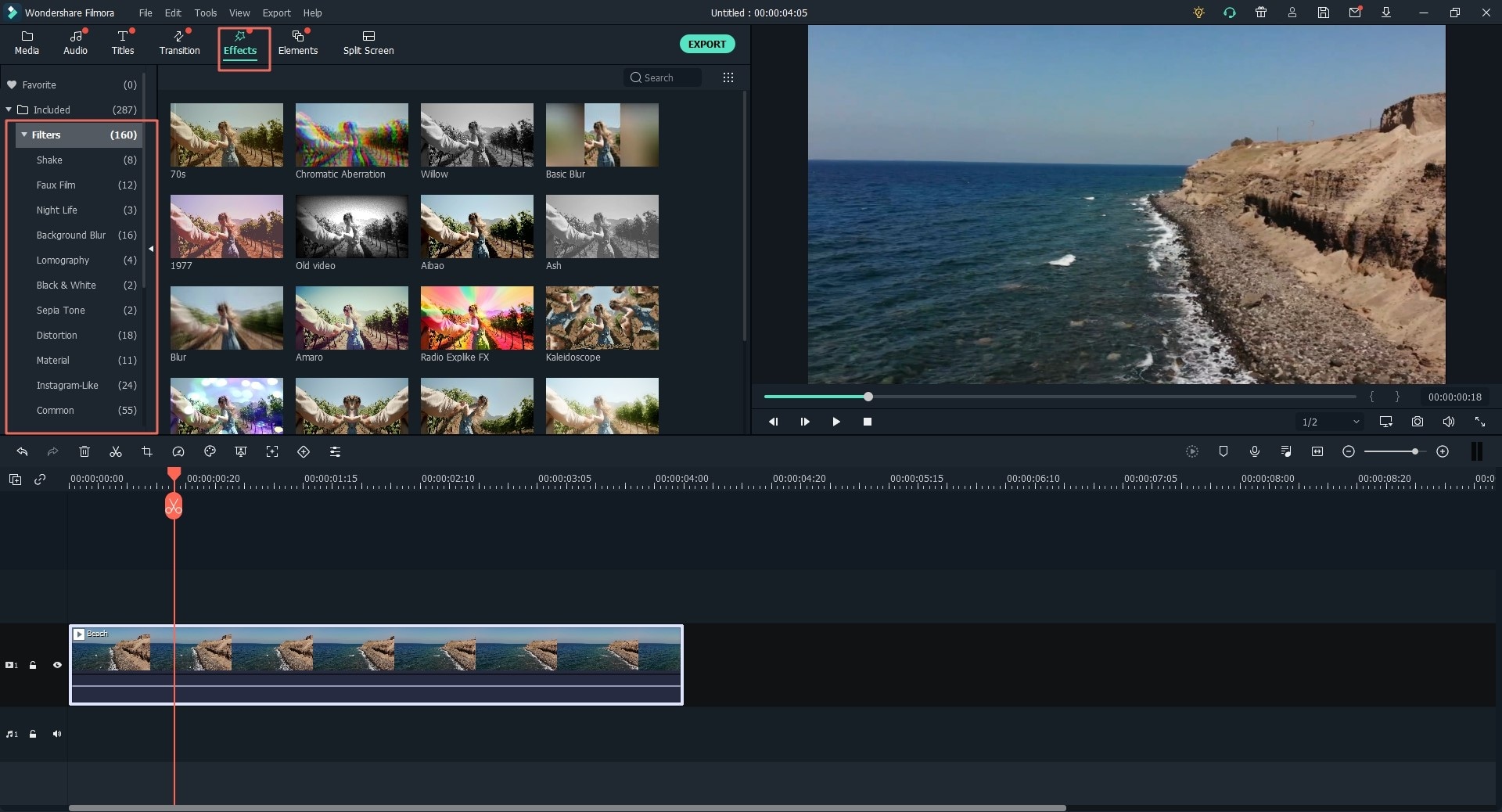 Adding overlays is no different with the immediate adding filters procedure. Just above the timeline, hit on the "OVERLAYS" option. Then select and drag the preferred one and drop it in the timeline to effect on the video.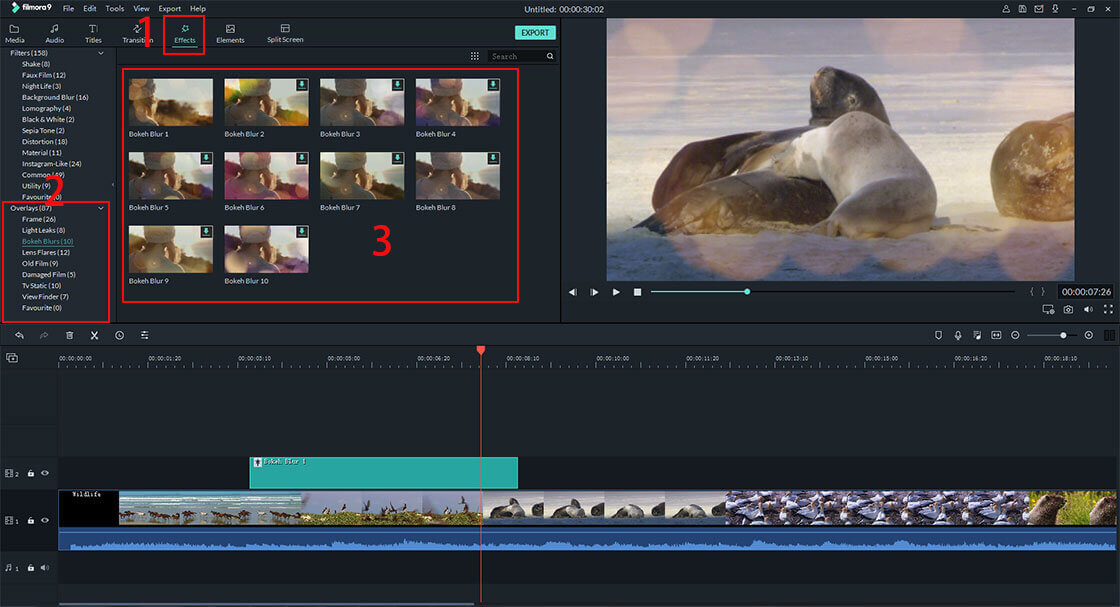 To attain desired results on photo filters, adding elements come in handy. Click the "ELEMENTS" icon upon the timeline. Select the desired element then drag to the video in the timeline.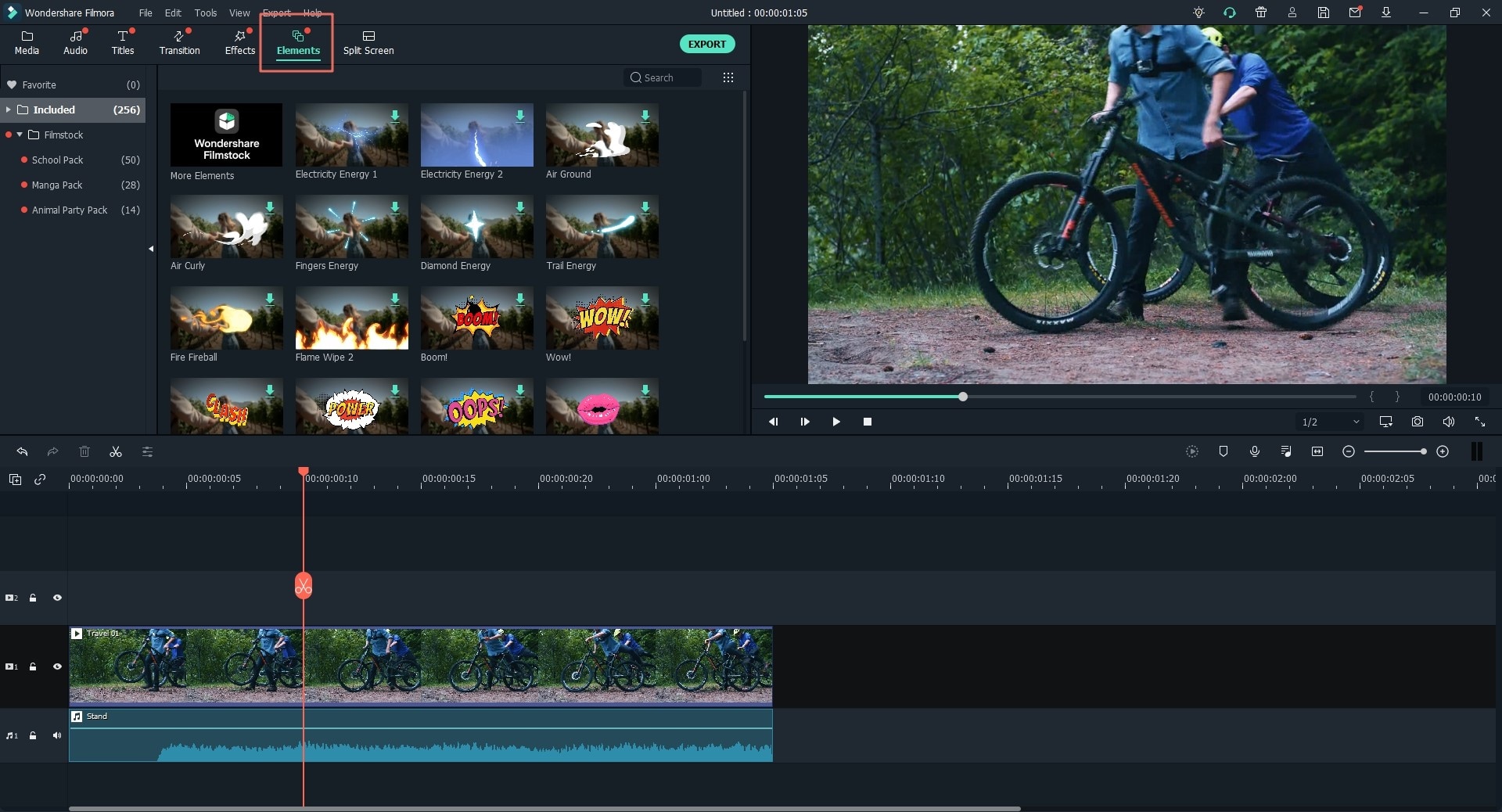 Step 3. Export Photos and Videos with Filters
Upon photo filters gratification, click "Export" button to open export window. In here, you are prompted to select export format, if need be adjust video or photo resolution. Give a name to you well curated video or photo and designate save path. Finally press "Export". However, you can opt to directly share to social media sites; Vimeo or YouTube or burn to a DVD drive.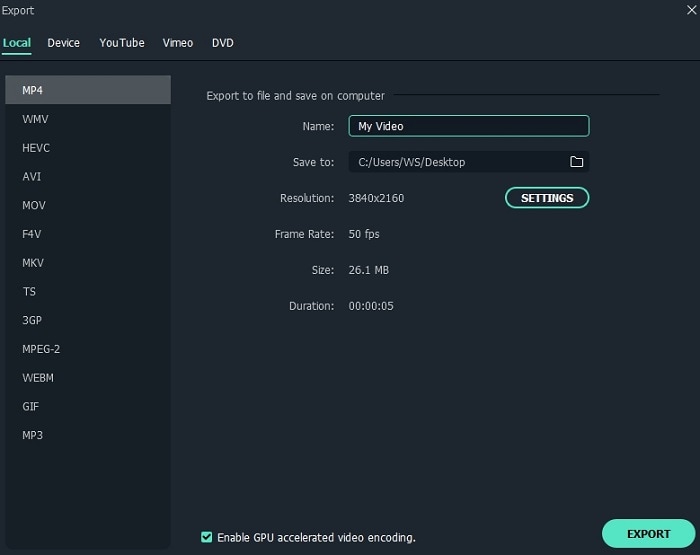 ---
Part 2. Top 5 Online Photo Filters
It's no more debatable that there are various functional online photo filters tool. With reliable internet connection you are able to access the services any minute. While being acquainted with that fact, still there is need to be careful with the photo filters tool you are stepping on. Hence, considering the importance to have effective one, I have highlighted the top 5 online photo filters software's with their must know pros and cons.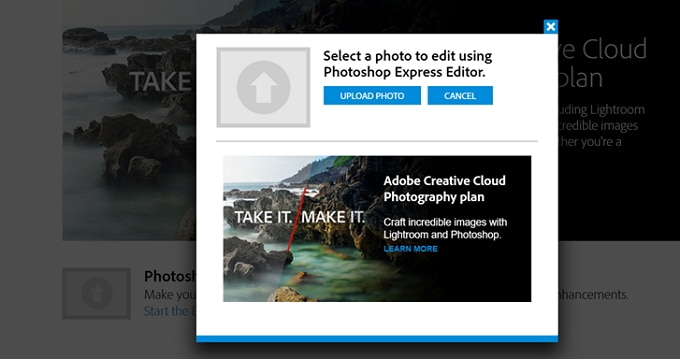 As an expectation from the infamous name from the creative software, this is an absolute online photo filters. A browser-based version from the company's ever best photo editing software. It has a user-oriented design, super easy to use interface. From what seem to be a surprise, this online photo filters has a vast toolkit compared to the downloadable Photoshop Express app.
Pros:
• Has polished to perfection tools.
• Doesn't require a subscription to use.
Cons:
• Only supports photos in JPG format that are below 16MB.
• Lack of support for layers.
---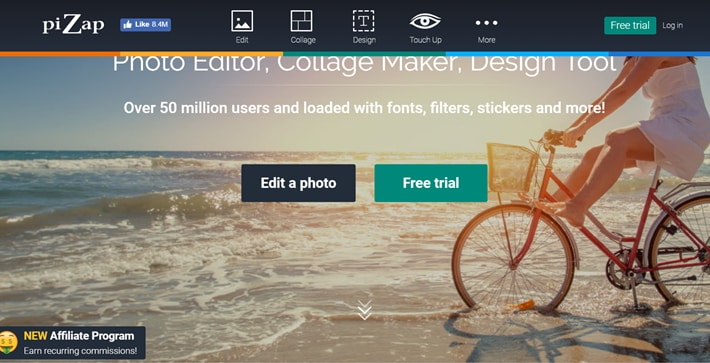 If you are looking for a photo filters made with social media in mind, perhaps piZap is right here for your rescue. It is an online photo filter which runs on both Flash and HTML5 editions, it is compatible to almost any device. With this tool you can decide to import photos from Facebook, Google Photos, to name but a few. piZap has a dark, modern design interface which employ heavy use of sliders which works more better than drop-down menus while using touchscreen device.
Pros:
• Supported by both HTML and Flash editions.
• You can directly upload your photos to social media, as well as piZap's own servers, Google drive and Dropbox.
Cons:
• Unlimited access is available for premium account.
---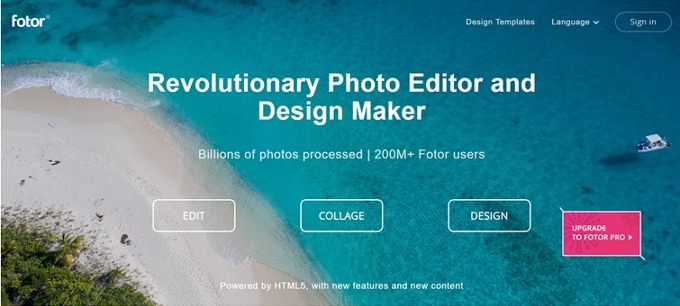 Fotor is another incredible online photo filter which is in particular perfect for livening images before uploading them to social media. Its flash-based interface has a fantastic interface coupled with smart icons giving a seamless navigation. The only imminent drawback is the photo size limit which is 8MB. But the good news is that this impeccable tool will helpfully resize your photos if they are too large. Once you have reached desired edits, this online photo filters tool give you an option to save your photos to hard drive, directly print over the printer, send to Dropbox among many other options.
Pros:
• Offer both free and premium versions.
Cons:
• 8MB photo is the limit.
---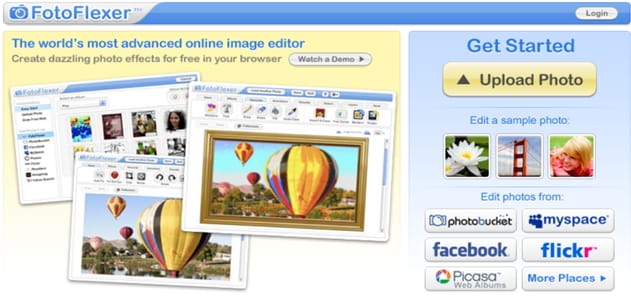 FotoFlexer is a robust online photo filter which is bundled with advanced tools and support for layering. Though current version is short of its earlier cheesy effects. Nevertheless, give it a try and you will be perplexed to discover how powerful the tool with layers for sophisticated work supporting images in patches. FotoFlexer has a tabbed interface which contains everything it takes for quick jobs like adjusting the contrast, brightness, hue and saturation. Moreover, there's also a noble one-click optimization tool which gives quick boost to wash out pictures and a corrector for a red-eye.
Pros:
• Toolkit is packed with creative filters.
• Support batch-images import.
Cons:
• Uses only Flash meaning won't work in mobile web browsers.
---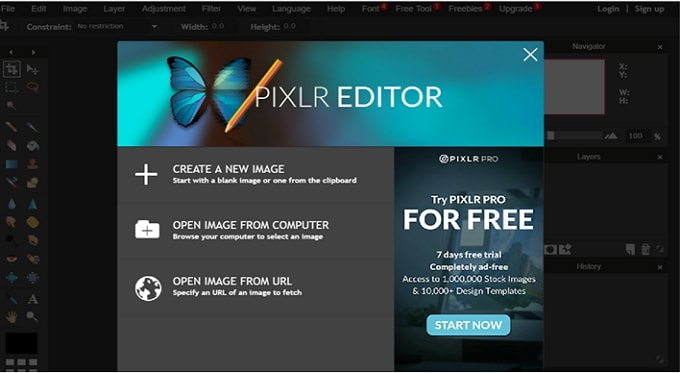 The efficacious must have online photo filters with but not restricted to layers, masks. Pixlr is good for the newbie or amateur due to its creative tools. To make use of these exciting features, you need to have reliable internet connection and never mind about lack of plugins. You will come to realization that this online photo filters is close to being powerful as best desktop photo editors.
Pros:
• Offers a free version.
• Work well without plugins.
Cons:
• Doesn't support batch-editing.
• Only run in any browser that supports flash.
---
Part 3. The 5 Hottest Photo Filters Apps For iPhone and Android
Current smartphone screens are sharper and with precise touch controls. Plus, innumerable raw materials-snaps which are nowadays effortlessly taken using these smartphones. Tweaking snaps to be posted to various social media platforms or fulfilling a certain purpose is no more a big deal. You need not to face any difficulty whatsoever. Here are selected 5 great top-notch applications compatible to both iPhone and Android operating systems to task with the duty: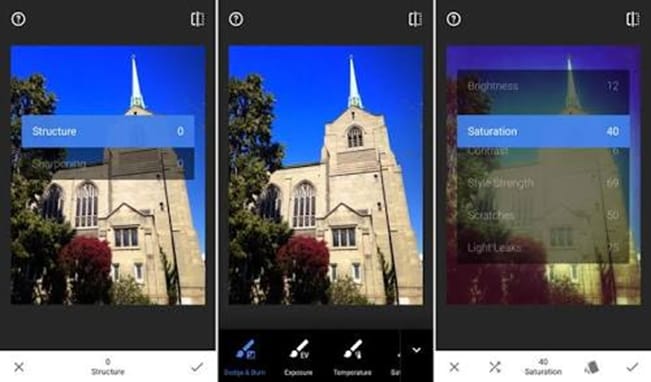 Snapseed is a typically approachable photo filters tool. To add filter to your photo only takes a few taps. Additionally, this tool goes way too far from their rivals with the powerful curve tools making it possible to tweak and fine-tune filters. The better part is, stacks aid in viewing and changing the previous edits in a friendly manner. Surprisingly these are features you get from a free snapseed application counter-intuitive to expectation for only the pro-level feature set.
Pros:
• Selective edit brushes.
• Has superb photo-editing.
• Perfect selection of photographic filters.
Cons:
• It's a bit sophisticated for the novice.
Compatibility:
• Android OS 4.1 or later.
• iOS 9.0 or later.
---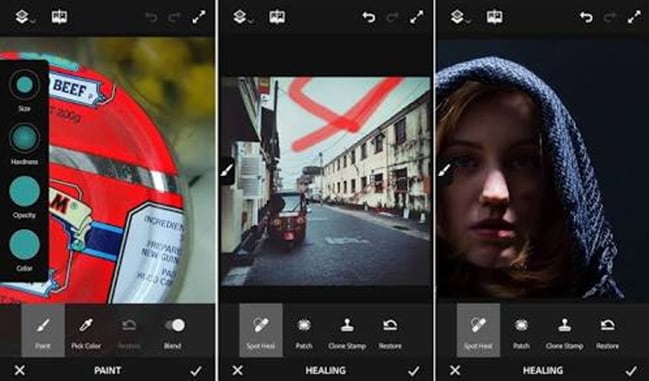 As the name suggest, adobe Photoshop fix comes from the Adobe's desktop giant but this for mobile. This app has vested more power on photographers' fingertips. On this photo filters, it's just all about quick fixes. You get away with the blemishes, adjustments to highlights and shadows or smear color using your fingers. When it comes to portraits, you can fire up the Liquify tool, cleverly detecting facial features letting you edit them.
Pros:
• No-brainer controls.
• Has no ads.
Cons:
• New users can find it complicated.
Compatibility:
• Android OS 5.1.1 or later.
• iOS 8.1 or later.
---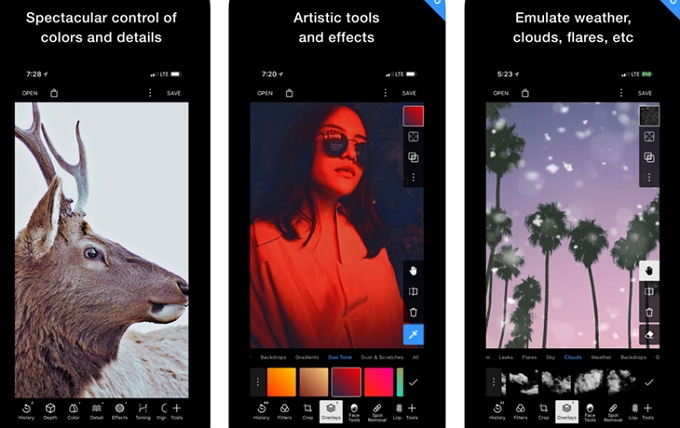 When it comes to photo filters, Polarr lies approximately between Snapseed and Adobe's functionality. In addition to this excellent application making quick filter adjustments, when you delve deeper it proves to be feature-rich. This programs interface is perfectly user-oriented designed. To validate this, a single press on a tool on the adjustment section will give enough configuration buttons to slide for any kind of settings adjustments.
Pros:
• Available has a free version.
Cons:
• Steep learning curve.
Compatibility:
• Android OS 6.0 or later.
• iOS 9.0 or later.
---
4. SKRWT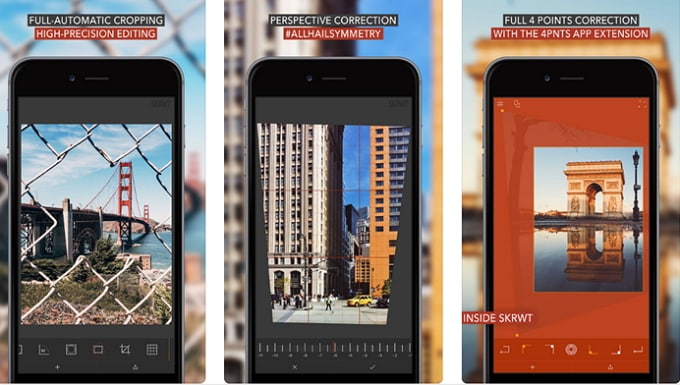 This is the most focused app in this lot, it ventures in to lens and perspective corrections. On the lens corrections, there are readily available tabs for mobile which include fisheye, wide-angle. To take engineering shots to be specific, executing corrections to horizontal and vertical lines using this application will establish how transformative it is.
Pros:
• Easy to use.
Cons:
• It's a bit pricey.
Compatibility:
• Android OS 6.0 or later.
• iOS 9.3.5 or later.
---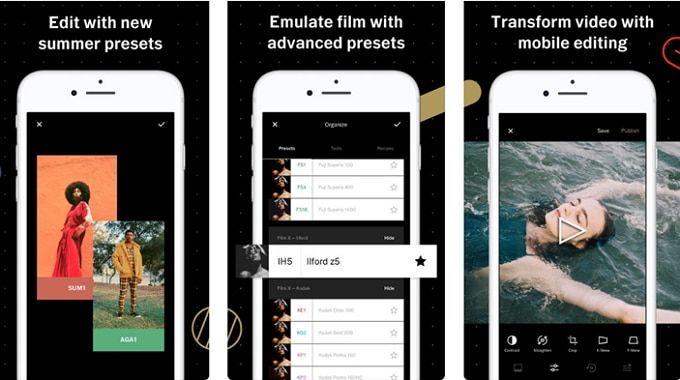 This photo filters application, VSCO, enhances and manipulate photos through finer adjustments, skin tone, temperature, contrast. Frequently used and valued presets are the standard color correction. There is a more important feature on this special like application which allow users to take photos in the app and partially edit them through the use of filters.
Pros:
• Great filters.
• Advanced camera control.
Cons:
• Supports no batch editing.
• Purchasing necessary for some content.
Compatibility:
• iOS 10 and above.
• Android 4.4 and above.
---
Conclusion
Indeed after going through all these photo filters tool, there is one clear thing they are functional. Settling to either exciting online photo filters or excellent mobile photo filters application is upon your needs. Without considering which is the best, either case you will land to splendid results. However, it is prudent turn to online photo filters if you are only in need of enhancing only few photos. Also, when there is are need to delve into deeper edits involving videos, an all-in-one Filmora Video Editor is the right choice to dive in.