How can I trim video on iPhone directly?
When you record amazing videos with iPhone, you might want to trim videos on iPhone directly. So can we trim a video on iPhone directly? In fact, an iPhone video editor can help you to trim, cut or crop video on your iPhone easily. Search from the internet, there are plenty of apps to trim/cut videos on iPhone. To make things easy, here we pick up top 10 best apps to help you trim a video on iPhone.
The best part?
We also picked a desktop app to trim iPhone videos on your PC or Mac. Compared with mobile software, it has more advanced and rich functions, which can fully meet your editing needs. You can choose according to your needs.
Part 1: Top 10 Apps to Trim Video for iPhone
#1: FilmoraGo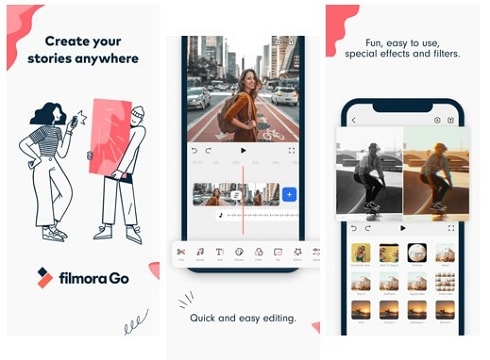 FilmoraGo is video trimming app for iPhone that will definitely offer you something more than just video editing. And il allows you to easily trim, split, and cut videos on your iPhone.
Price: Free with In-App Purchases
Pros:
It is very simple using this app to crop iPhone video while its effectiveness rate is very high.
Cons:
Currently only available on iOS.
---
#2: Trim Video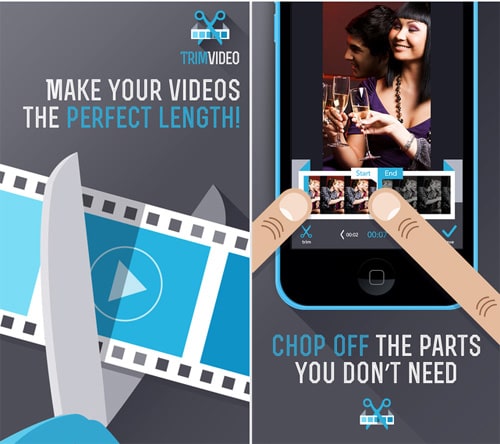 Wondering how to trim videos on iphone? Trim Video guarantees the best experience for trimming video on iPhone in addition to other editing tasks like cropping. And you can cut a clip out of a video on your iPhone or iPad easily.
Price: $0.99
Pros:
Works in a very easy way to cut, trim and crop videos on iPhone.
Cons:
It lacks advanced options for editing.
---
#3: Crop Video Square FREE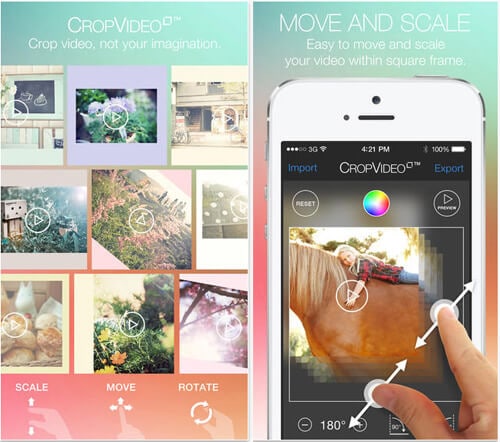 If you are looking for a cost-effective video trimmer app to cut your video on iPhone, Crop Video Square FREE is the ideal choice since you will pay nothing.
Price:Free
Pros:
It has a wide range of editing tools that will ensure no quality loss for your edited video.
Cons:
It supports limited number of devices outside iPhone.
---
#4: Crop Your Videos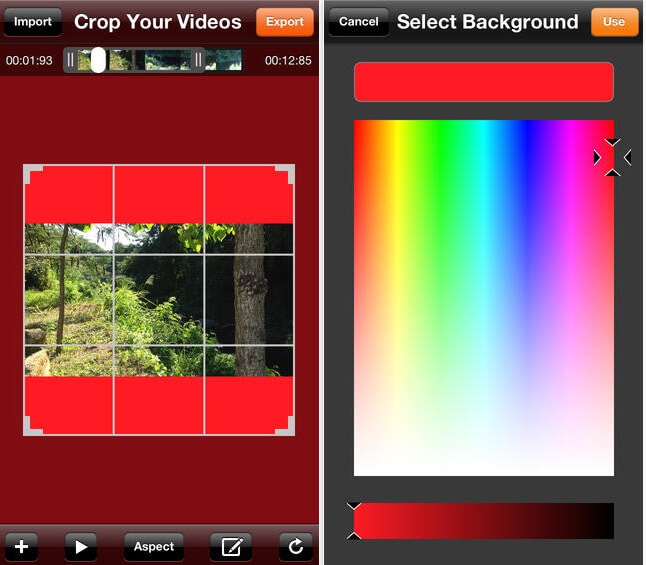 Crop Your Videos is an editing app for iPhone to trim video that has more features than you will be expecting. Be sure to get the best out of these features. Questions like how to cut videos on iphone won't bother you any more.
Price: $4.99
Pros:
It allows for background music to be added to a video when editing.
Cons:
It is very expensive to have this app and very few people can afford the price.
---
#5: Video Crop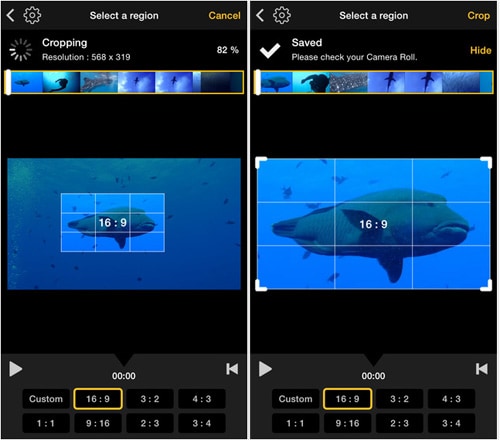 With Video Crop, you will have all the solutions to your problems concerning cropping video on iPhone. It has the necessary functions and capabilities for that.
Price: Free
Pros:
Allows for easy video editing with flexibility in adjusting all video parameters.
Cons:
Some vital features are missing.
---
#6: Crop Video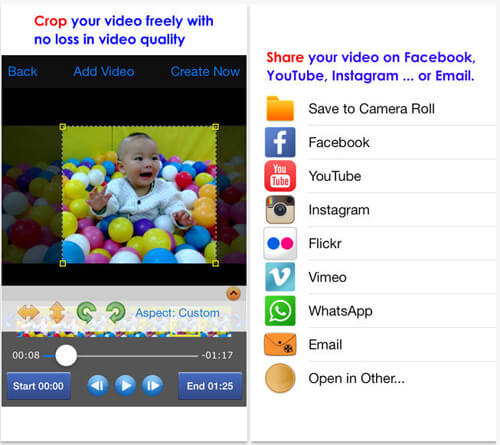 Crop Video is designed in such a way that you can easily customize your videos and trim iPhone video during editing. This video cropper app comes with a lot of flexibility.
Price: $2.99
Pros:
The app is very simple to use.
Cons:
The price tag is very high thus limits accessibility.
---
#7: Crop Video+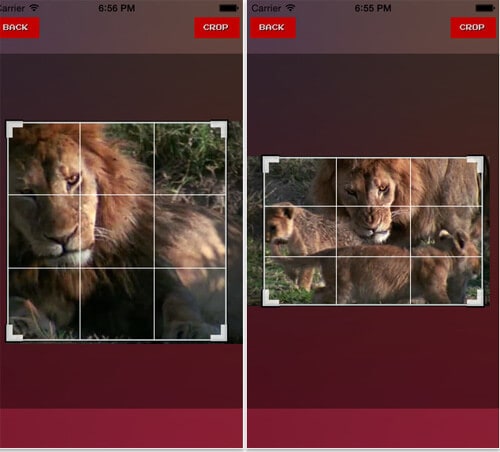 There are no limitations on the amount of editing to do with Crop Video+ . Whether it's cropping, trimming or cutting, you will be able to trim videos on iPhone that without any challenges.
Price: $4.99
Pros:
It's an all-in-one app that will guarantee you value in return for your money.
Cons:
Its download is not available in many countries owing to the high price tag.
---
#8: Video Crop Pro - 360° Rotate, Resize and Crop Video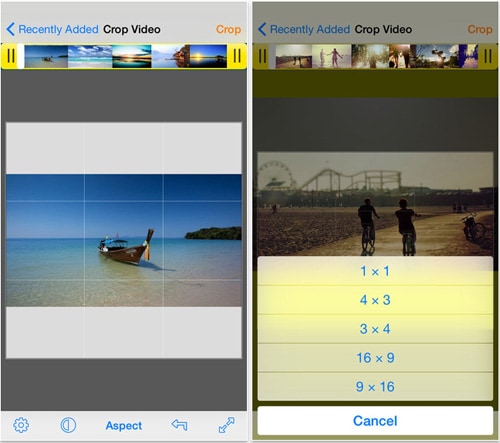 Video Crop Pro - 360° Rotate, Resize and Crop Video will give you a platform to achieve more editing success than any other will. Use this video cropper app for iPhone to rotate your video as well as resize, crop and trim video on iPhone.
Price: $1.99
Pros:
It has a ready and user-friendly template to allow you have the best editing experience.
Cons:
Past experiences have shown that it crashes very often or can exit unexpectedly.
---
#9: Crop Videos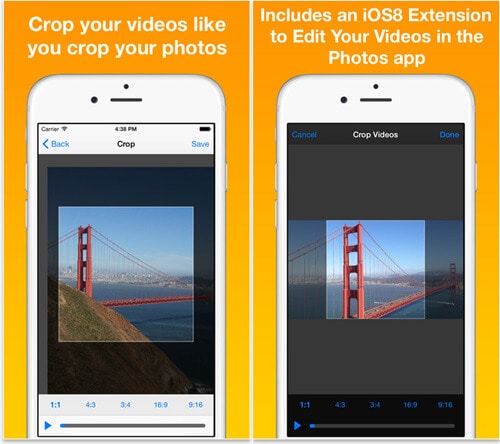 Crop Videos is very precise in its cropping functionalities which will definitely work to your advantage. You will have all the good reasons to choose the app to cut video on iPhone.
Price: $0.99
Pros:
You will pay very minimal fee to have the app which you can afford. Furthermore, the user experience of this app is awesome.
Cons:
The low price means that some vital features will be missing from this app.
---
#10: Video Editor FREE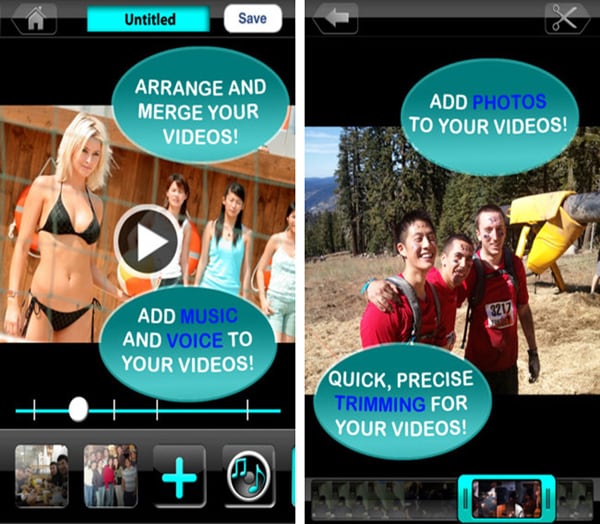 Very few manufacturers offer their apps for free but you will not have to pay anything for this one. You will get Video Editor FREE online available for your free download and from multiple sites to trim iPhone videos.
Price: Free
Pros:
It's readily available over the internet because no fee is charged to download and install.
Cons:
There are extreme limitations to the functionality of this app because of its free availability. Some features will be missing and those available will not deliver maximum results.
---
Part 2: Best Desktop App to Trim iPhone Videos - Filmora Video Editor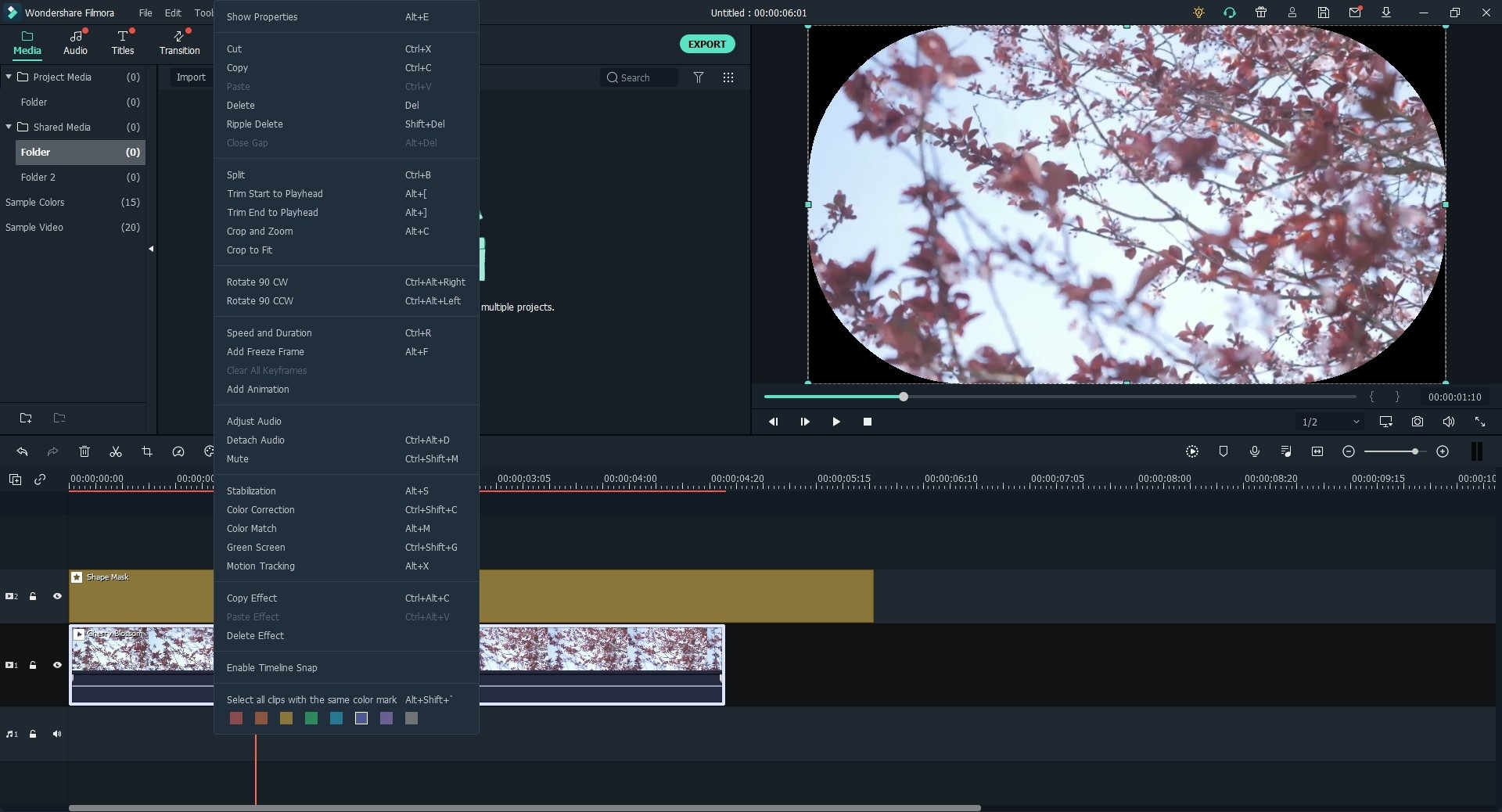 For convenience, we highly recommend you to use a desktop video editor like Filmora Video Editor for Windows (or Filmora Video Editor for Mac) to trim your iPhone video on Mac or Windows PC, for easy editing and better quality. This video editor can help you to import your iPhone video in Photos directly to the program and enjoy the video editing. You can have many handy editing tools and get multiple options of video effects and audio effects.
Key Features of Filmora Video Editor:
Import videos in any format or from iPhone, camera and other devices.
You can trim, cut, crop, join and split video easily.
You can choose from 300+ video effects and add audio effects.
It is best for beginners and professionals with handy features.
---
How to Trim iPhone Videos with Filmora Video Editor
Use the software to come up with highly stunning videos for your movie. As a beginner, you can follow these simple steps to accomplish that:
Step 1: Import iPhone videos
After launch the program, simply drag and drop the iPhone videos that you want to trim to the program or use menu bar by clicking on "Import Media Files Here" to add the videos.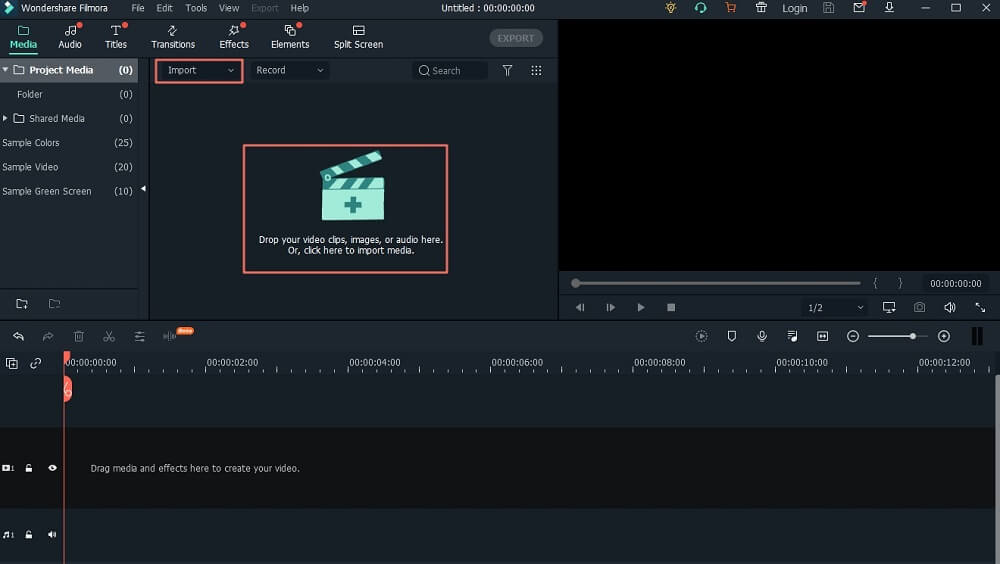 Step 2: Trim iPhone videos
Drag and drop the imported iPhone video to the timeline. Filmora Video Editor has several regular editing options to trim iPhone video. And you can crop iPhone video or cut unnecessary part. Start by highlighting the video and play the video, and then click on the "Scissor" button at the beginning and ending part you want to trim.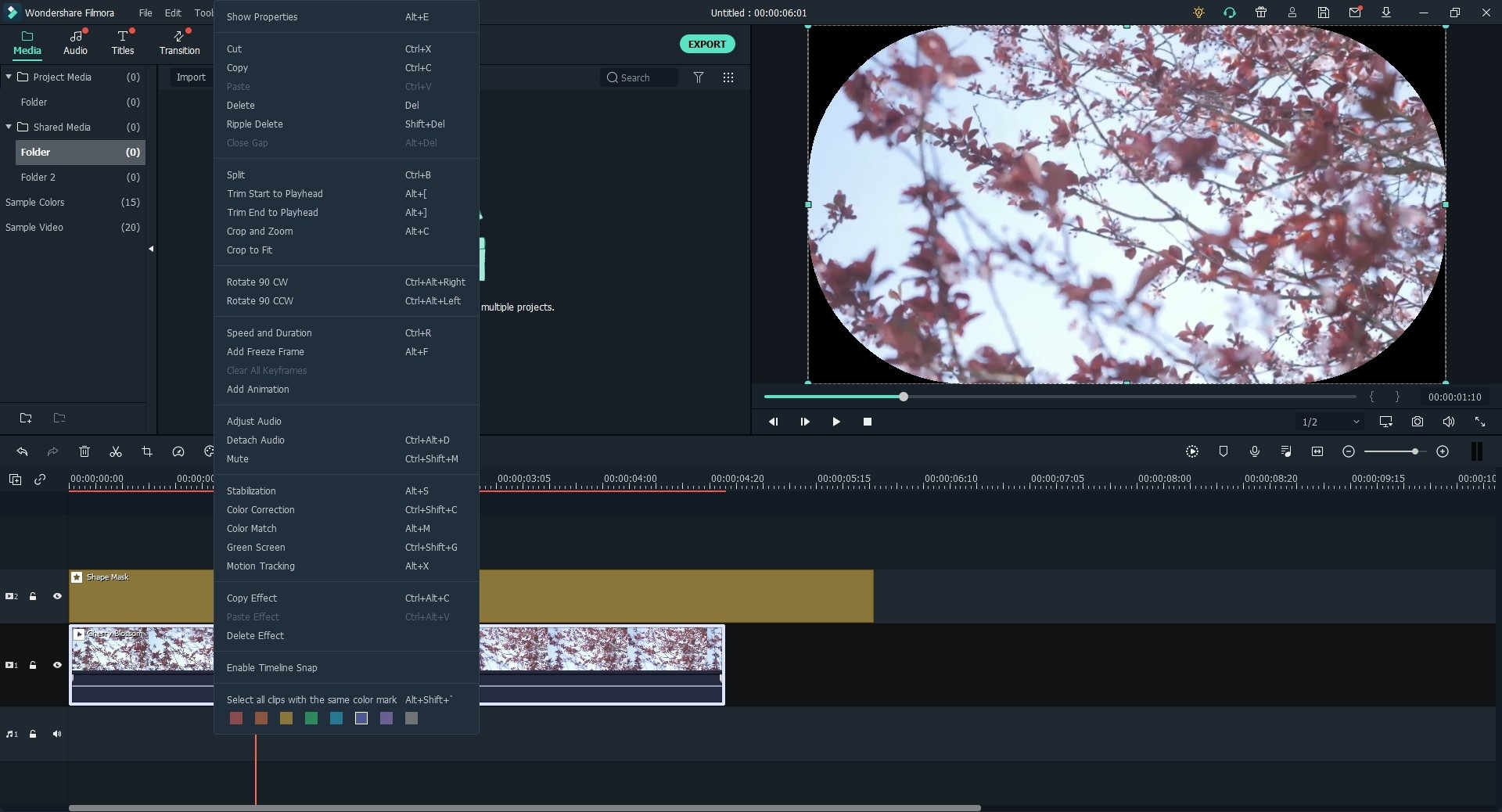 Step 3: Cut the iPhone videos
Sections of the video to be erased after you apply the "Cut" or "Delete" command.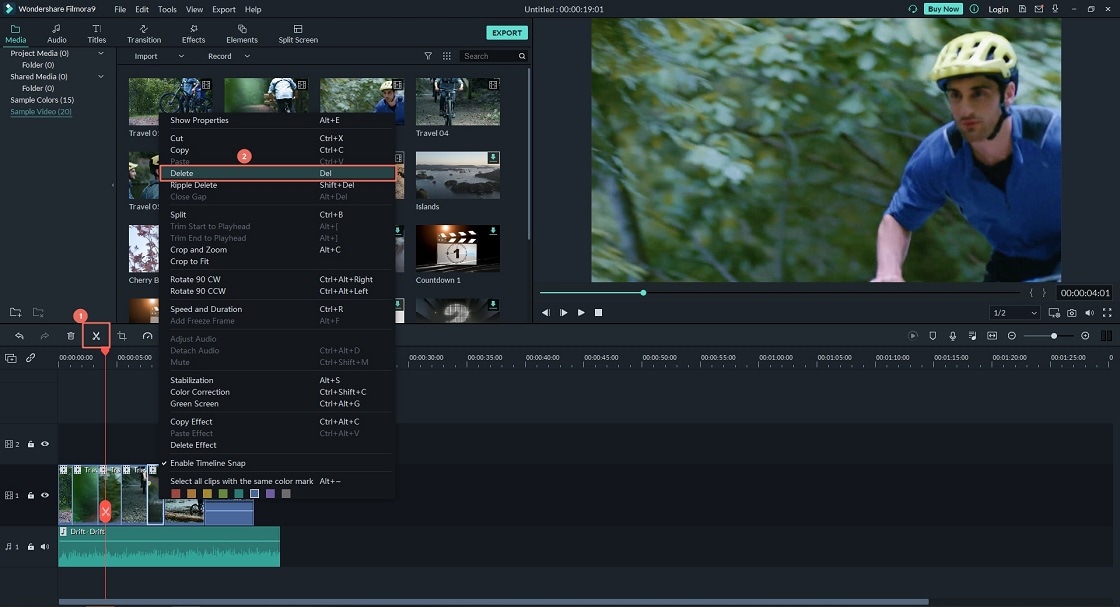 Step 4: Export videos
After that is successfully done, be sure to save the changes effected on the iPhone video. Click "Export" to save the trimmed iPhone video to PC or to iPhone. You can also upload it to YouTube and Facebook through the program directly.