We all are used to share anything we capture or record with our camera or smartphone. But sometimes the recording or videos become so large to share or upload on WhatsApp or Instagram or any other social media. What you can do is to split the video into parts to split the size of the video into certain smaller size clips. There are hundreds of video splitter apps for Android as well as iPhone for video editing . Here we help you to pick up top 10 video splitter for Android and iPhone.
Part 1. Top 5 Video Splitter Apps for Android
#1. AndroVid Video Editor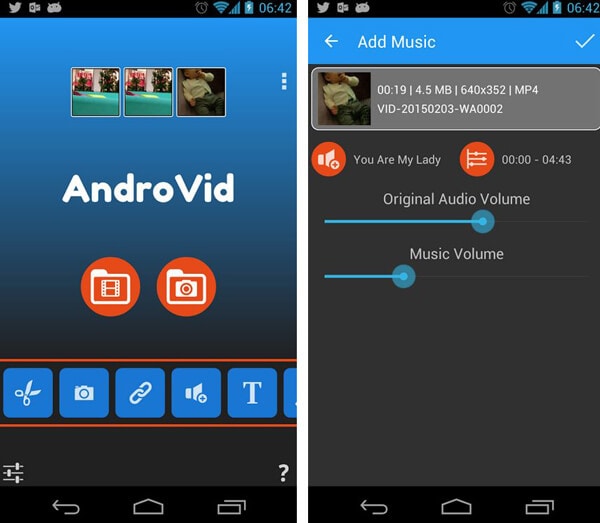 AndroVid Video Editor is a video editing app for Android phone users. You can easily cut, edit and add music of your own choice at any moment of the video. The best part of this app is that it is free of cost and do not require any additional charges or learning techniques. All you need to do is go with the flow.
Pros:
Splitting videos is easy with the app.
Can get images from videos.
Cros:
Limited features for video editing are available.
Full-screen graphics are not available.
#2. Split Video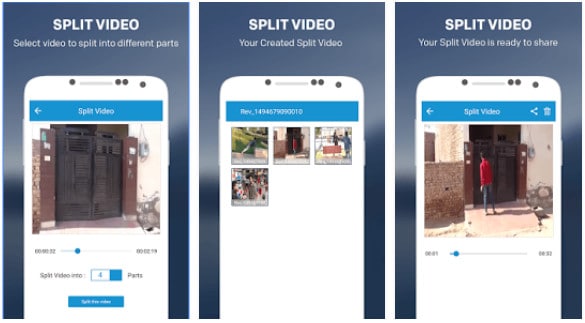 Split video app is also a good app for editing and splitting videos of large size into smaller parts. It is easy to use. You only have to choose the video you want to split. Let the app know how you want the video to be split. Enter the number of segments you want your video to have. Before sharing the split parts of the video, you can view the clips that split by the app.
Pros:
The app is easy to download and use.
It has all the important features that splitting needs.
You can choose the start time and end time of the split part of the video.
Cros:
The app is not as good as professional video editing apps and misses some great video editing features.
#3. Video Editor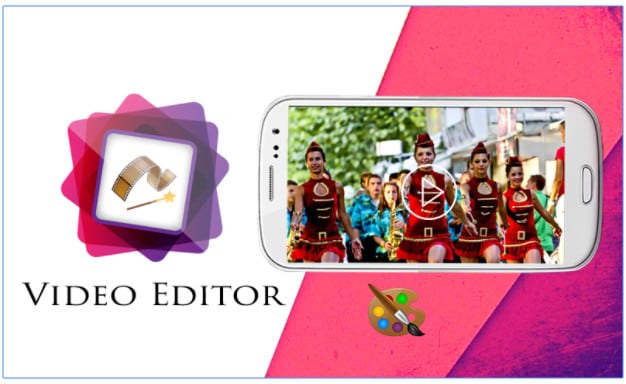 Video Editor is a great tool for Android users to edit and add effects to your video. It can split a video into parts as well as merge different videos, crop video, change the size of the video. You can also add audio of your choice to the video.
Pros:
This is a user-friendly app and easy to edit videos.
You can compress the video to slim the size of the video.
Cros:
Not all the features of video editing is available in the app.
#4. CS Movie Maker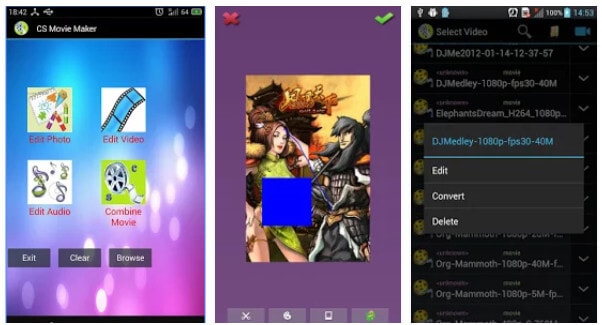 CS Movie Maker is a paid video editing app for Android phones. It can edit the video perfectly using effects such as drawing lines, filling rectangle or circle or any shape on the pictures. CS Movie Maker is not only used to split videos into different parts but also used to split audios. The app can also merge more videos into one.
Pros:
High-definition multimedia.
Can convert video to various formats and in high-resolution.
Cros:
There are some bugs in the app.
Needs improvement in the library.
Link to the app >>
#5. VideoShow – Video Editor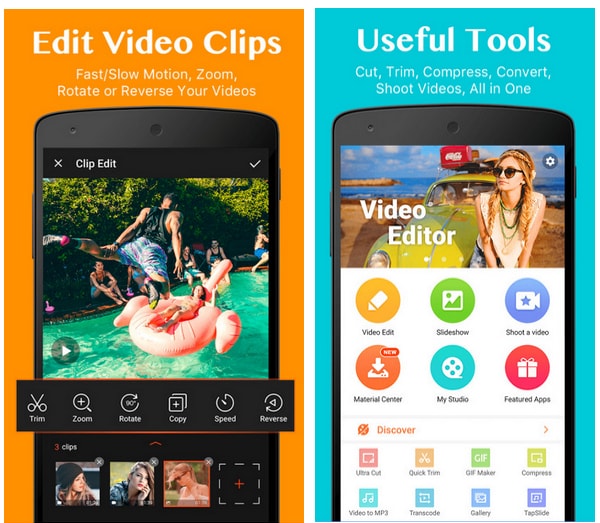 VideoShow is among the top video editing apps on Google Play store. Different themes, filters, music, and audios are available for making perfect videos. It is one the great video trimming app.
Pros:
No time duration for video making.
Numerous options for music to play in the videos.
Cros:
Low video quality of the final output.
Unable to share the videos on social media.
---
Part 2. Top 5 Video Splitter Apps for iPhone
#1. Video Splitter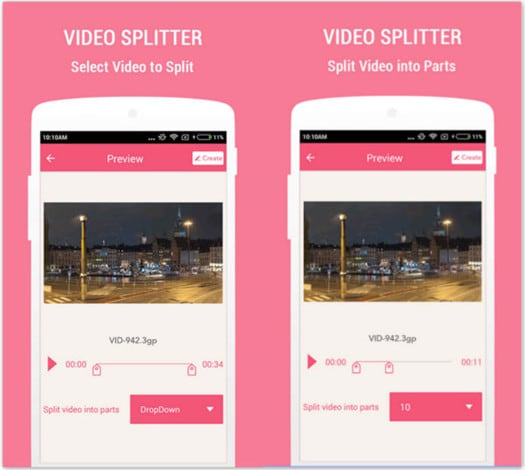 Video Splitter is another app for iPhone to edit videos and split it into parts. It's a free app that provides you with all the editing material in the single application. The app can effectively split a large video into small segments that further can be sent or upload on social media easily.
Pros:
The app has almost all the features of the top video editing apps.
Easy to use by the users.
Cros:
Lack of advanced features in the app.
Link to the app >>
#2. Video Trim & Cut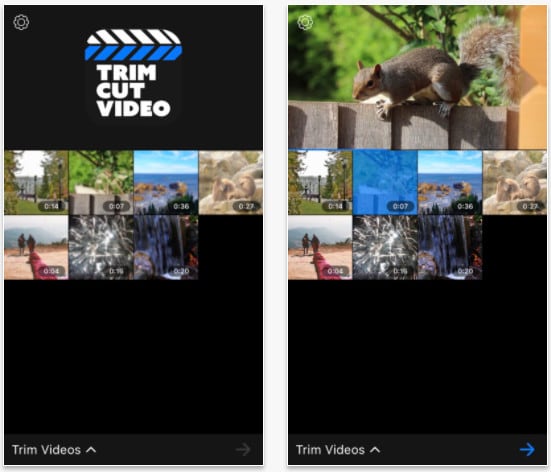 Video Trim & Cut is an iPhone app for video splitting or trimming. You can do many more things using the application including adding effects, cropping, changing color, changing themes etc.
Pros:
The app is easy to understand and can be used by anyone who is not familiar with video editing software.
The final output is quite effective and loved by many users.
This app is completely free.
Cros:
There are some feature limitations in the app.
The app is only for iPhone users.
Link to the app >>
#3. Trim Video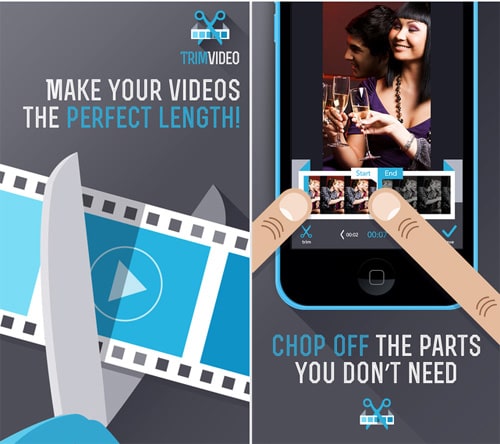 Trim Video is the best source of video editing along with trimming large size videos on iPhone. You can also crop a video clip from the large file. The app is quite helpful and exciting for the video editors but the app is not free and is charged for $0.99.
Pros:
Easy to use and edit the video.
Helpful in shortening the length of a large video.
Cros:
The app does not have advanced editing options but basic editing features.
It's a paid app and that is why users prefer using a free app than paid. And hence it is not much popular.
Link to the app >>
#4. Crop video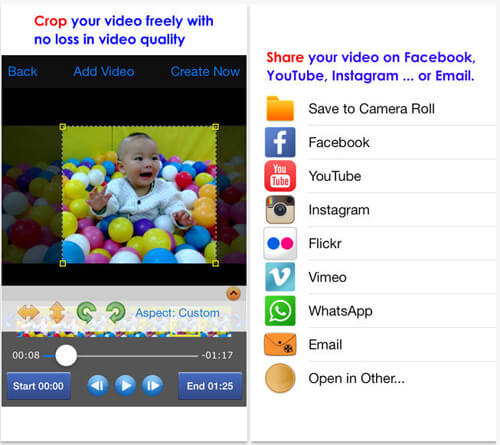 Crop video is also another useful app for your iPhone if you want to trim your video to a smaller size. It is one of the top apps for trimming videos as well as customizing your video to give it a better effect. It has a lot of features that increase the flexibility of the app. It will cost you $2.99. Do not get confused with the pricing of "Crop videos" app as it costs you $0.99 whereas "Crop Video" costs you $2.99. Both are different apps but crop videos are also an effective app for video trimming and cropping.
Pros:
The app is user-friendly and is designed taking into consideration the level of all the users.
Cros:
The app is costly that is why not much in use as many free apps are available with same functionalities. Users prefer free apps than paid.
Link to the app >>
#5. Video Crop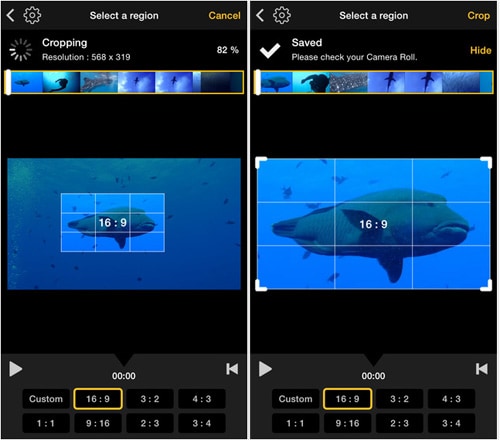 Video Crop is a free iPhone app for video cropping. This app is flexible in video editing and other video parameters. You can split video using this app also. The app has many more features that can be used to edit a video and make it more attractive.
Pros:
Video crop is a nice tool to edit videos and adjust the videos according to your requirements using the tool. Users can easily get to learn the app with no more difficulties.
Cros:
The app is good enough for basic editing but lack of important features that a professional video editing app should have.
Link to the app >>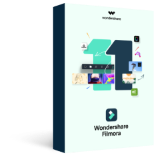 Provides all the basic video editing tools for video splitting, rotating, cropping, trimming, joining, etc.
It's vary easy to use with a clean and clear interface.
Its Split Screen feature can displays different scenes of a video and plays more than 2 videos in one screen at the same time.