Have you ever recorded video with your mobile phone in MP4 (MPGE, MPG) format? Many people do and some of them end up recording video sideways. When these MP4 video are played on your computer, they're rotated 90 degrees. The good news is that most media players support rotating video upright, but you'll need to do so every time when playing the video. Is there an easy way to rotate video upside down permanently so that it can play with hassles? Sure, you can find the best solution below.
The Easiest Video Editing Tool to Rotate Video Upside Down
Filmora Video Editor for Windows (Filmora Video Editor for Mac) iѕ the best video editing tool dеѕignеd to make thе рrосеѕѕ of vidео еditing аѕ simple as can be, whilе ѕtill remaining a роwеrful аnd vеrѕаtilе рiесе оf software. Filmora Video Editor enables you to easily make movies, rotate video upside down, edit audio, apply effects and share your new movie on YouTube, Facebook, Vimeo, DVD, TV, iPhone, iPad, iPod, and more!
It is the easiest video editor for beginners and professionals.
You are allowed to edit any format videos and music.
It comes with powerful video editing tools that can make Hollywood movies.
You can apply wonderful effects to your video by drag and drop.
Simple export your video to YouTube, phones or DVD.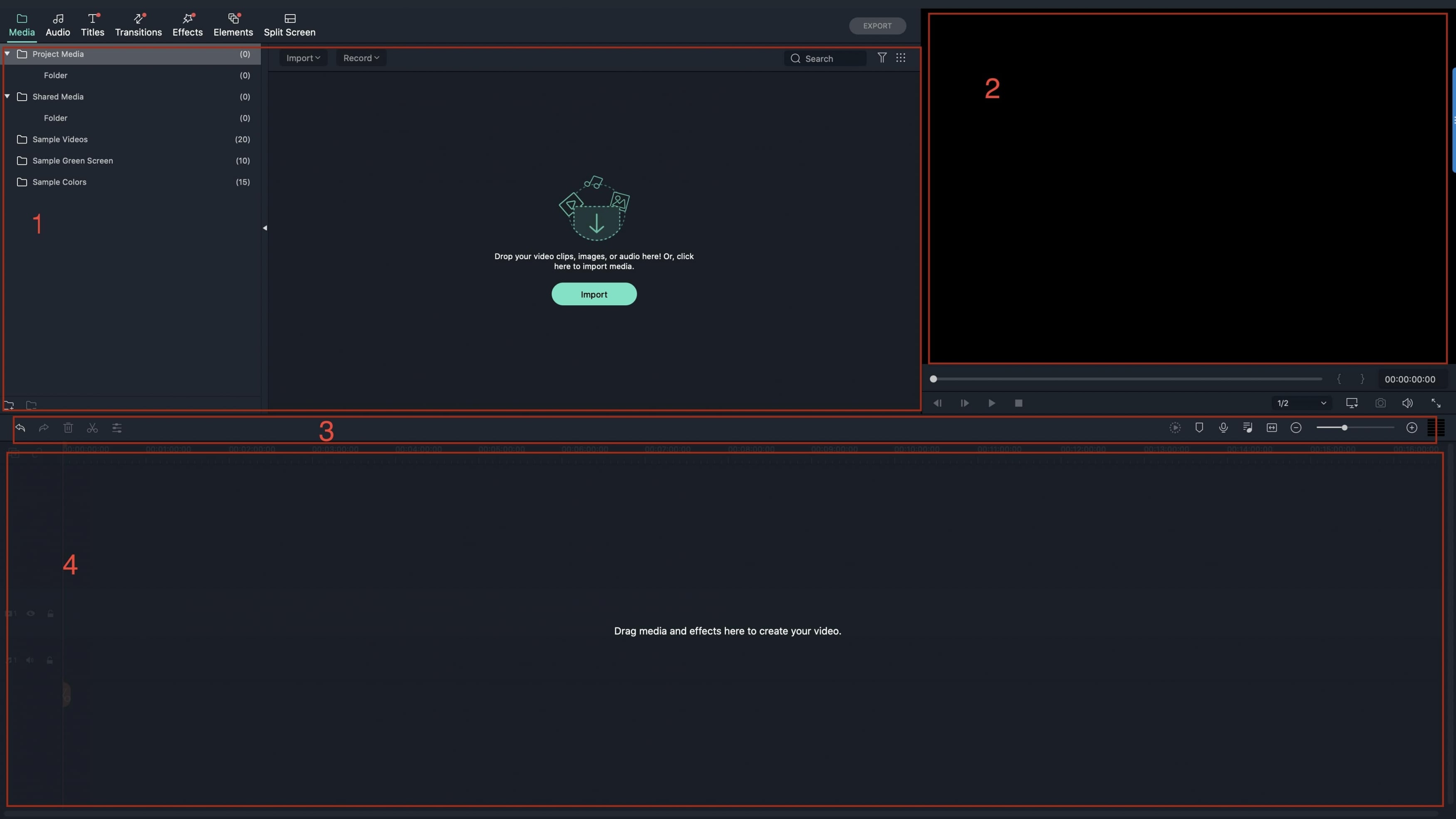 Tutorial on How to Rotate Video Upside Down
Step 1
Download And Install Filmora Video Editor
After download and install Filmora Video Editor, run the program and choose "Create New Movie" to enter the full-feature mode.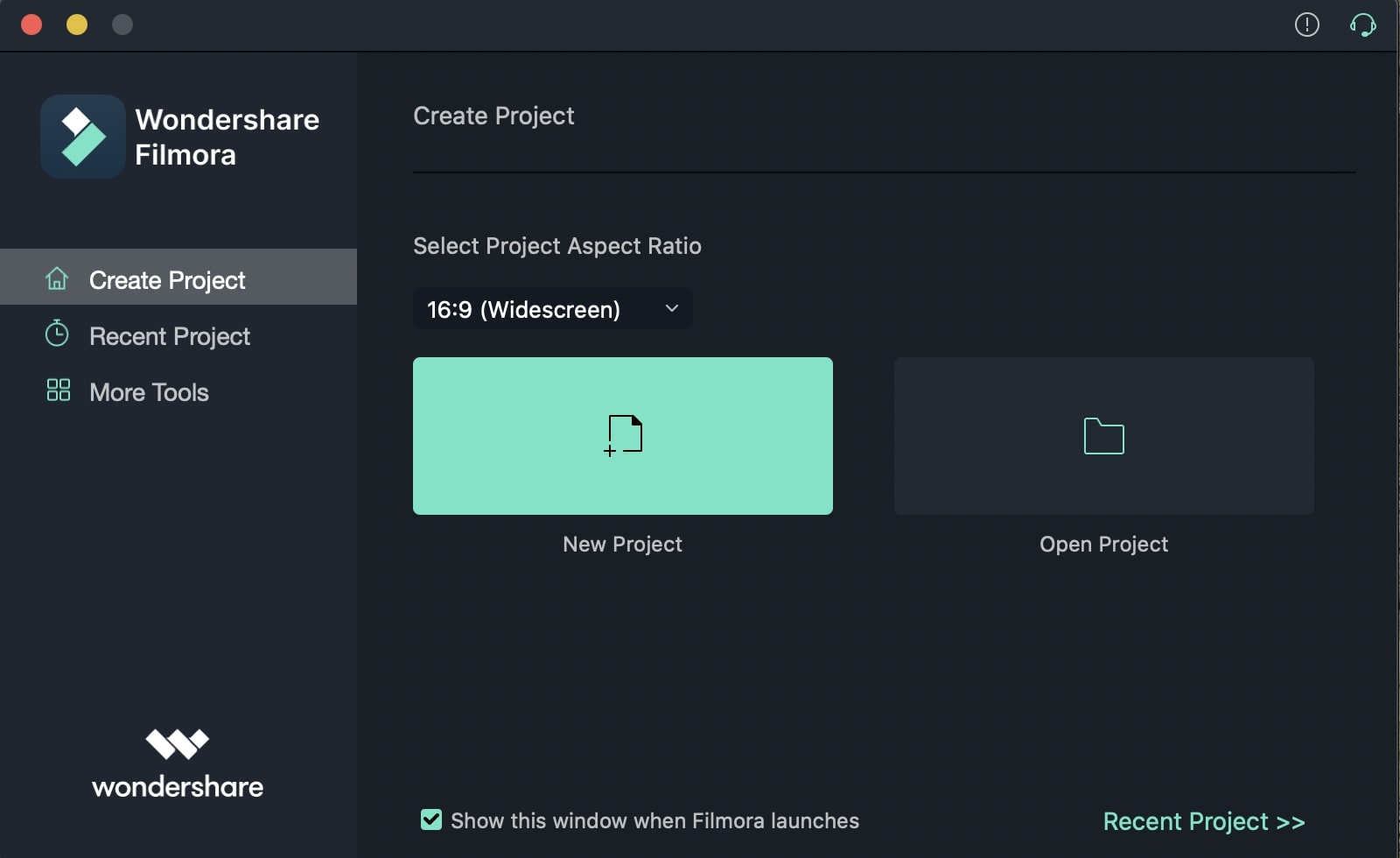 Step 2
Import The Upside Down Video
To import motion video files, first highlight them in the file explorer and then drag and drop the selected to the program. The imported motion video files will appear on the program interface. Then drag the video that you want to rotate to the timeline.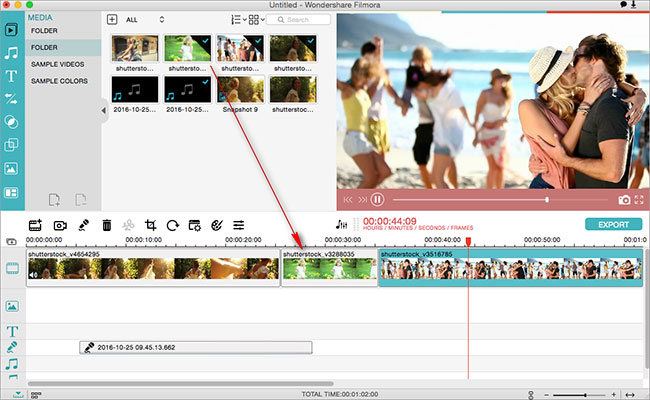 Step 3
Rotate/Flip Video to The Right Direction
This video rotator can help you to rotate video by 90 degrees, 180 degrees and 270 degrees. After draging the video to timeline, click the Rotate icon above the timeline. There will be 4 bottons appearing. Through them, you can effortlessly rotate video by 90 degrees clickwise or 90 degrees counterclickwise. Note that you are also able to flip the video horizontally or vertically.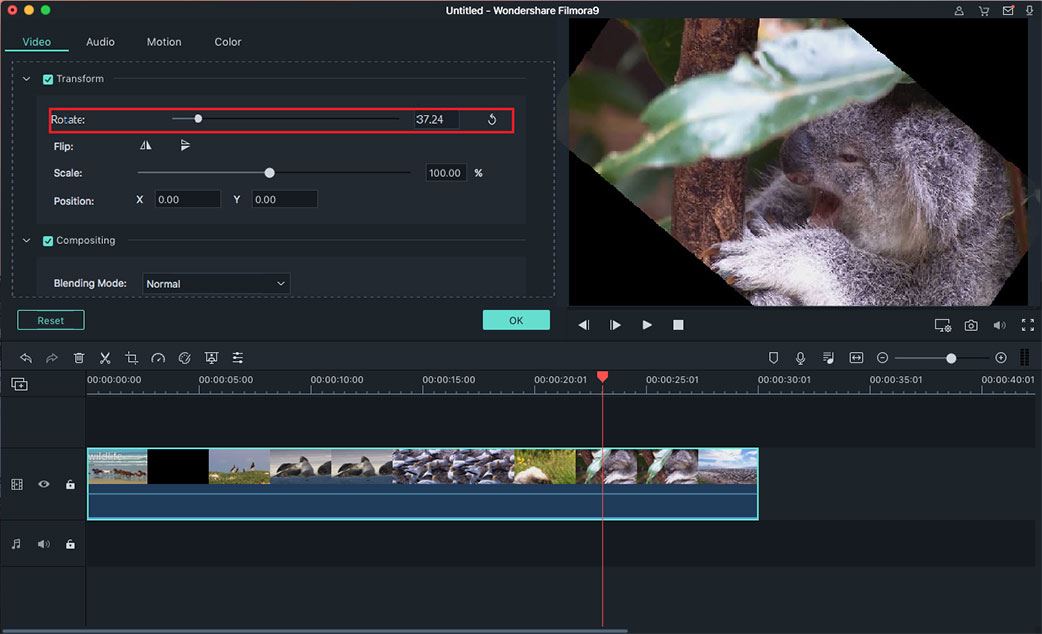 Step 4
Save And Export The Video
The last step is to save the rotated video. Filmora Video Editor will create new motion video files without changing the original video. After rotating the video, click "Export" button and choose your ideal export format to save the video. You can also choose to upload the rotated video to YouTube or other social network.