What is the TikTok?
TikTok is currently the hottest trend in the social media world. The app makes it possible to create up to 60-second videos and edit them with video effects such as time-lapse, slow motion and 3D. The vast majority of TikTok users sing, dance, lipsync, perform tricks, comedy and do other similarly entertaining things for their fans and followers. This content is shared with the community, which in turn triggers reactions from other users who can then respond with comments, likes or even in the form of short videos.
Here is some statics about TikTok you might interested in:
According to recent statistics, TikTok has been proven to be the world's fastest-growing social media platform. At the end of 2019, TikTok had over 1.5 billion downloads and about 900 million active users across 150 countries. 70% of the app's monthly active users are below 25 years of age with most users spending an average of 1 hour a day consuming content on the app.
Then, are you ready to run your own TikTok account? And do you know how to get started? If not, let's have a look at the top 10 most liked videos on TikTok at first.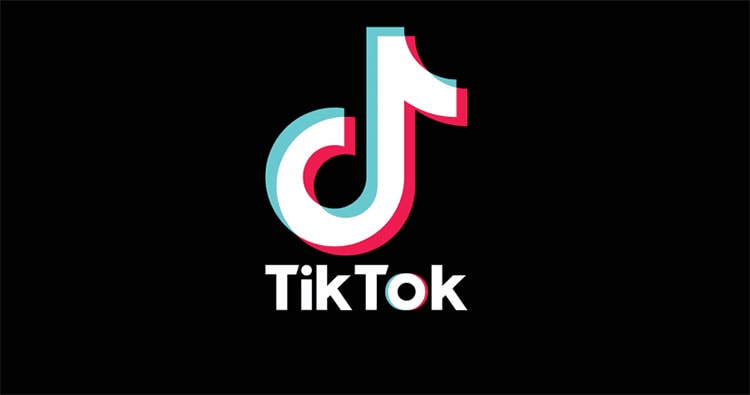 Top 10 most popular TikTok videos in 2019
Many A-list celebrities are also joining the app, helping to drive the app's success even further. Celebrities on TikTok include Ariana Grande (@arianagrande), Arnold Schwarzenegger (@arnoldschnitzel), Britney Spears (@britneyspears), Justin Bieber (@justinbieber), The Rock (@therock), Will Smith (@willsmith) and many more.
Compared to Facebook, WhatsApp, YouTube, and Instagram, TikTok now has the highest number of downloads on mobile devices, prompting other social networks to evolve and adapt to changing user habits, in order to keep up with TikTok's popularity.
According to TikTok's newsroom blog, the following were the top 10 most popular videos on TikTok in 2019:
1. @daviddobrik - World record science experiment to create orange foam by David Dobrik.
2. @calebcutler - Fun surgery on a banana simulating cesarean section by Caleb Cutler.
3. @malorielynn14 - Slicing open an outdoor portable swimming pool by Malorie Lynn.
4. @jayleennina - Timid girl sprays an insect with bug spray by Jayleen Nina.
5. @sammielewiss - Starbucks tea girl sharing an observation by Sammie Lewis.
6. @jade13tr - Choreographed collage performance from Ed the cat by Jade Taylor-Ryan.
7. @brittany_broski - A personal review of Kombucha by Brittany Broski.
8. @herecomedatkush - Helping a hummingbird feed on nectar by Kushsmoker.
9. @kidkneesothra - Crocs slipper full of shaving cream by Kidney Sothran.
10. @raeganbrownn - Fun activities in a teddy bear costume by Raegybear.
---
Which TikTok videos will be popular in 2020?
Video content has blown up over the past few years to become a major trend and is now the preferred content format by far, as is evident from TikTok's success. In fact, it has been predicted that in 2020, over 70% of mobile traffic will be videos.
If you aspire to become a TikTok influencer, marketer or want to gain a large following on your TikTok channel, it is important that you understand which TikTok video trends you should follow to bring you the most success.
The main ones include:
Meme themed videos: By creating TikTok videos based on trending memes, users can get their videos to reach significantly more people and even go viral. Memes are very relatable and often funny, which helps to boost engagement on meme-based videos. A good example is where users took on the 'Western' persona of the smash hit "Old Town Road" to create highly shareable content on TikTok and other social media platforms.
Collaborating with other users: TikTok's unique 'Duet Chain' feature allows users to create collaborative videos with their fans and followers. These types of videos are predicted to trend in 2020. If you are friends with an influencer or someone who has a large following, you could create a fun, side by side video with them to get more views and also get some of their followers to follow you and grow your channel.
Reaction videos: Reaction videos are a great way to piggyback on another TikTok user's success. If you are just getting into TikTok, this is a great strategy to quickly boost your channel's popularity. Just pick a trending video that you like with millions of views and record your reaction to it. Be careful to avoid copyright claims, and try and get an honest reaction as possible.
Challenge videos: Another trend that will dominate 2020 is challenge videos. Examples include the eat it or wear it challenge, try not to laugh challenge and the boyfriend did my makeup challenge. Challenge videos are highly relatable, easy to follow and attract a lot of attention.
Awareness videos: With more teens and young adults becoming increasingly aware of social, political, environmental and cultural issues, awareness videos are predicted to get a lot of views and shares in 2020. Making short, creative videos on key issues that matter to you or that you want to educate people on can help improve your community and at the same time increase your TitkTok channel's popularity.
---
Tips: How to Get More Followers on TikTok?
Anyone can become a TikTok star if they just follow a few simple guidelines. In your quest for stardom, an important thing to remember is that besides good content, you also need to be patient and persistent. Even if you don't see results within a few days or weeks, keep at it, you will eventually achieve success.
Use the following tips to get more followers on TikTok:
• Be original: Avoid copying someone else's content unless you are sure you can produce vastly better content.
• Prioritize on quality: Pay attention to the quality of your videos. Your ideas, recording, and editing must be of a high standard.
• Make use of hashtags: Find out which hashtags are popular and use them on your posts. You should also think of more content ideas that you can derive from them.
• Be consistent: As with most things in life, the key to success is consistency. Try and post at least one video a day.
• Do your research: Analyze successful channels and learn what they are doing that you can apply to your channel.
• Be more social: Be good-natured and leave likes and comments on other user's posts that you like. This gesture is often reciprocated.
Advanced Skills:
If you have done all the above suggestions for running your own TikTok video, you must know that the quality and performance of the video content will decide the popularity of it, right? Therefore, Filmora Video Editor is recommended here to help you edit an amzing TikTok video at ease.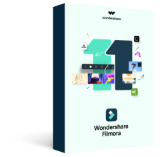 Professional editing tools to help you create green screen video, PIP video, split screen video and other amzing video effect easily.
Hundreds of animation titles, effects and transitions for your reference.
Choose you needed screen size to fully compatible with TikTok, such as 9:16(recommended), 4:3, 1:1, 16:9, 21:9, etc.