Are you confused about the video bitrate?
Does it matter to the quality of my video?
If you often get confused about the video bitrate settings while exporting a video, you are not alone. Almost everyone, who's new to the entire video editing world, doesn't know the real function of video bitrate and how it can enhance overall video quality. The good news is that understanding video bitrate is not rocket science.
In this guide, we will share a quick insight into the video bitrate and choose the best bitrate settings for different types of videos.
Part 1: What is the Video Bitrate
1) What is the video bitrate?
Video bitrate is the total amount of video data that are transferred at a specific period. In simple words, each video file has dedicated data that needs to be transferred to play it on different devices. So, the rate at which this data is transferred during a specific time interval is known as video bitrate. In general, video bitrate is measured in bits per second (bps). It's also worth understanding that videos with a higher bitrate generally have a comparatively larger file size.
2) Does higher video bitrate mean better quality?
So, how important is bitrate for video quality? Bitrate is one of the most crucial factors that need to be considered if you want to make high-quality videos. It doesn't matter which gear, resolution, or FPS (Frames Per Second) settings you use to record a video. If it's bitrate is low, you won't get the desired sharp and high-quality video output.
But, it's also important to understand that videos with a higher bitrate will also have a large file size. As a result, it's entirely possible that not every user would be able to play high bitrate videos on their system. This means it'll be your responsibility as a creator to find the perfect balance between file size and bitrate to provide the audience with quality content without interruption.
Now that you're familiar with the significance of bitrate in video quality let's look at the best bitrate settings for different types of videos.
3) Best video bitrates settings for YouTube
| | |
| --- | --- |
| Video Resolution | Standard Bitrate Settings |
| 4k | 35 - 45Mbps |
| 2k | 16 - 24Mbps |
| 1080p | 8 - 12Mbps |
| 720p | 5 - 7.5Mbps |
| 480p | 2.5 - 4Mbps |
| 360p | 1 - 1.5Mbps |
4) Best video bitrates for streaming
| | | |
| --- | --- | --- |
| Video Resolution | Video Bitrate | Audio Bitrate |
| 4k | 8,000 - 14,000 kbps | 192kbps |
| 1080p | 4,000 - 8,000 kbps | 192kbps |
| 720p | 1,500 - 4,000 kbps | 128kbps |
| 480p | 1200 - 1500 kbps | 96kbps |
| 360p | 800 - 1200 kbps | 96kbps |
5) Best video bitrates for OBS (Open Broadcast Software)
| | |
| --- | --- |
| Video Resolution | Video Bitrate |
| 4k | 8000 - 14000kbps |
| 1080p | 4000 - 8000kbps |
| 720p | 1500 - 4000kbps |
| 480p | 1200 - 1500kbps |
| 360p | 800 - 1200kbps |
---
Part 2: Change Your Video Bitrate with Filmora Video Editor
Once users get familiar with the right bitrate settings, the next question that strikes their mind is "how to increase the bitrate of a video?" No doubt, if your camera lets you manually adjust the bitrate while recording videos, you can easily change the bitrate settings for different types of videos. But, what if you are dealing with limited camera gear that doesn't provide any specific setting to manipulate bitrate.
Well, if that's the case, most reliable option would be to choose the right video editing tool that lets you change video bitrate manually. Filmora Video Editor & Filmora Video Editor for Mac is one such tool that you can use to customize your videos' bitrate with a single click.
Besides video bitrate, you can also change the audio bitrate to ensure that the final video has optimal bitrate settings. Let's quickly walk you through a few key features of Filmora X that make it the best companion of a professional video editor.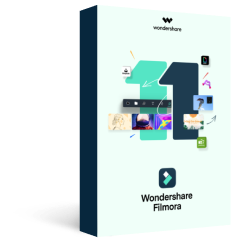 Filmora Video Editor
Change video bitrate as per the video resolution and FPS settings.
Customize audio bitrate to achieve optimal settings.
Add different effects and transitions to enhance your videos further.
Directly upload your video to YouTube and other social media platforms.
With powerful basic video editing and advanced video editing features to make your video more creative.
Step-by-step process to change video bitrate settings using Filmora X.
Step 1 - First of all, download and install Filmora X on your PC. Then, launch the software and click Import to add the video files whose bitrate you want to change.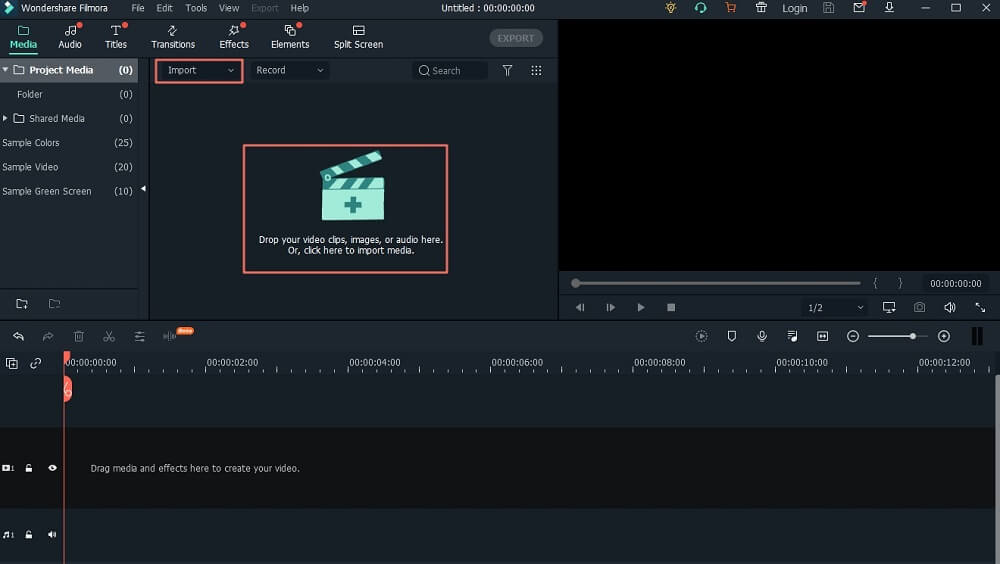 Step 2 - Once the video is successfully imported, drag & drop it on the timeline and tap the Export button in the top-right corner to proceed further.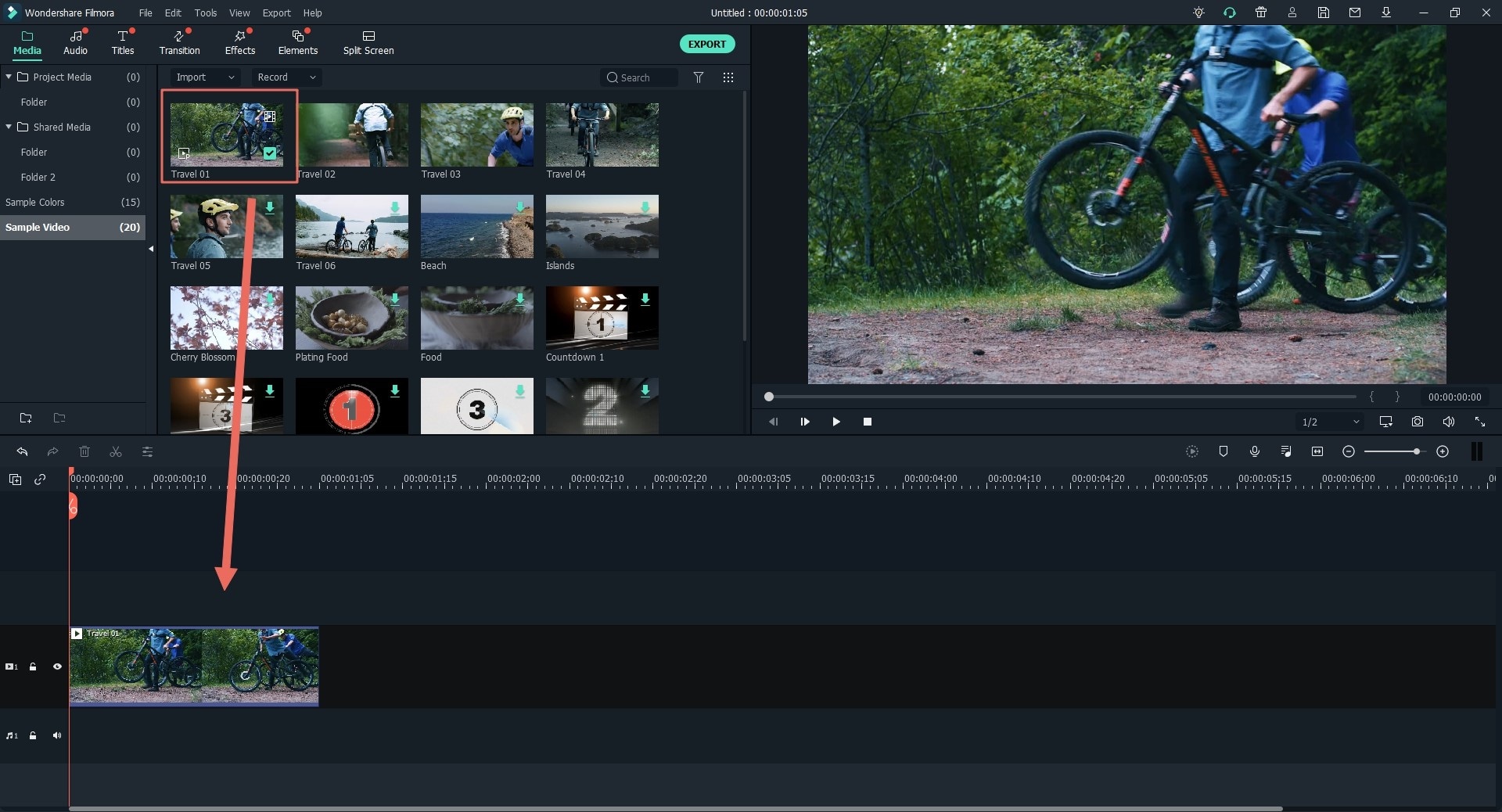 Step 3 - In the Export menu, tap the Settings button.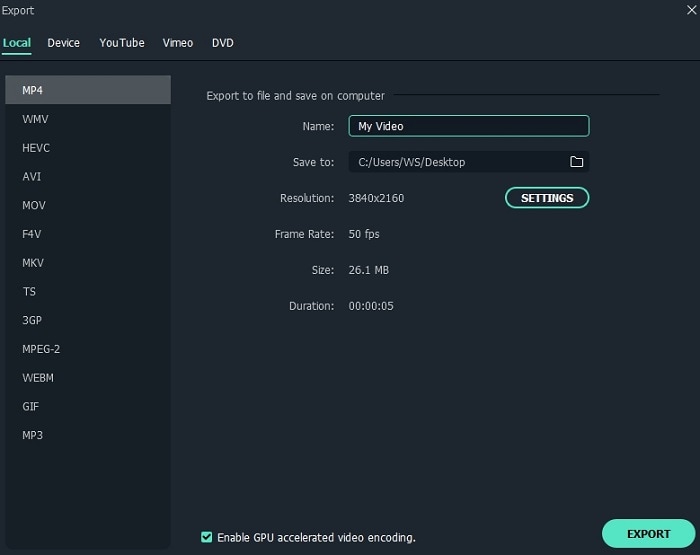 Step 4 - Then, use the drop-down menu to change the video/audio bitrate accordingly. Once you've made the desired changes, click Ok.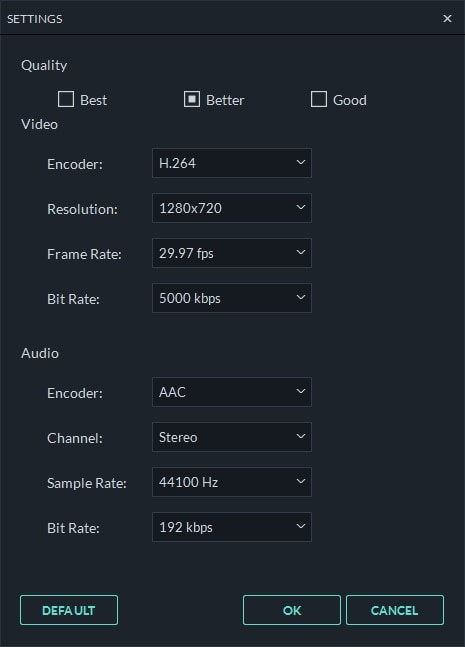 Step 5 - Finally, tap the Export button to save the video on your PC.
---
Conclusion
Whether you are a YouTuber or stream videos on Twitch, using the right video bitrate settings will be highly imperative. It'll help you provide high-quality content to your audience and ensure that they have a seamless watching experience. Suppose you are looking for professional video editing software with endless features. In that case, you can use Filmora Video Editor. In addition to helping you change the video bitrate settings, Filmora X can also make the entire editing process less hectic and more enjoyable.