All the gratitude to the musicians and content creators allows their content to be usable for others via creative commons on YouTube. For instance, Creative Commons is a licensing system that deliberately gives you the legal right to use YouTube content for free. YouTube Creative Common videos are the most significant source of today's spike in the sharing and remixing content. YouTube, while being the most significant source of digital content, offers this Creative Common attribute to give its audience the freedom to use some specific rights reserved content.
In a nutshell, YouTube video content includes music videos and a well-growing industry that interconnects Creative Common (CC) usage as Creative Common attribution YouTube. It provides the ground for the various channel owners to edit and produce their unique while taking notes from the viral content. You can earn money via YouTube Creative Commons (CC) if you've got a brilliant video editor installed, which helps you make devastating content for your viewers. To ease your research, we've enlisted the Filmora Video Editor for you to embark on your first video project.
Part 1: Standard YouTube License vs. Creative Commons
YouTube is the second largest online platform in terms of traffic. This means the video content on YouTube must have its copyright terms and conditions. There are two main licensing terms, Standard YouTube License and Creative Common (CC) license, to license the videos over YouTube. Here we have explained both of them so you can have a better understanding of these two. Follow the lead below:
What is a Creative Commons license on YouTube?
You often have seen this option while you're about to upload video content on your YouTube channel or whenever you're editing your already uploaded video credentials on YouTube. CC permit is sans giving licenses that makers can use to make their work accessible to the general population. With the Creative Common (CC) licenses, the maker has fundamentally provided others authorization to utilize their work yet under precise conditions. This demonstrates you are using Creative Commons content and will show the source video's titles beneath the video player. The maker holds the video's copyright while others can reuse your video yet under the conditions of the permit.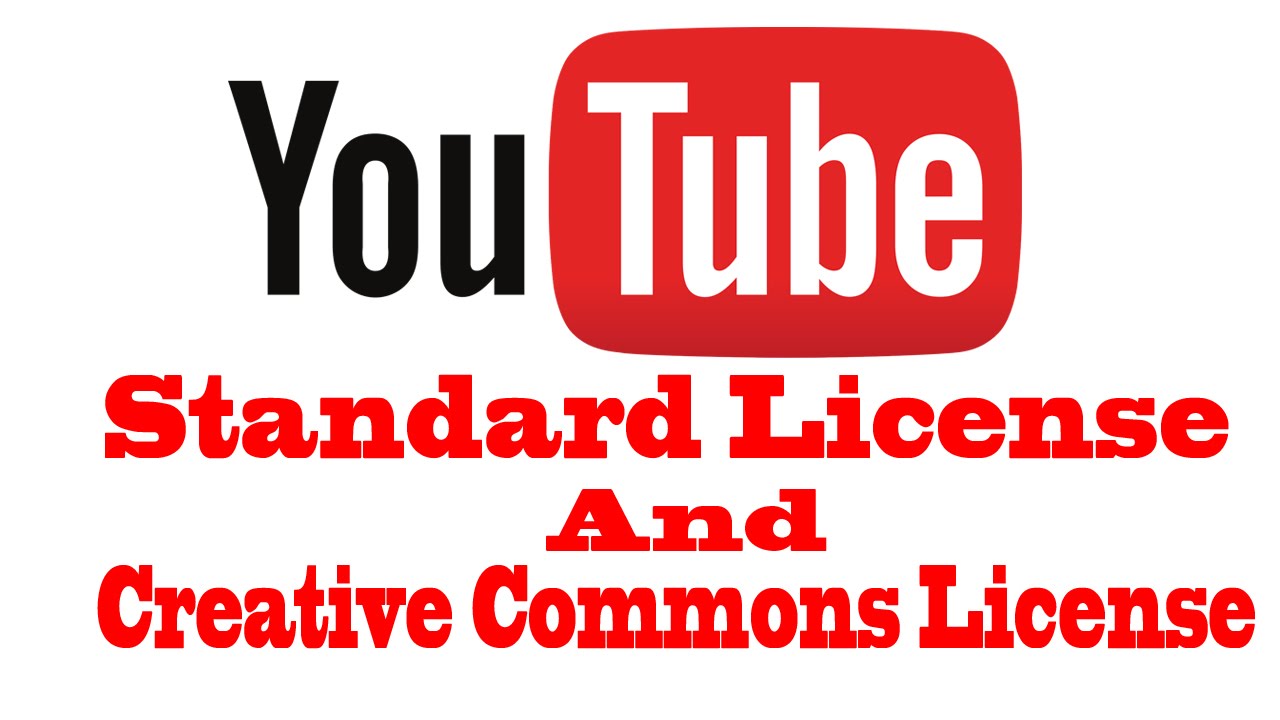 What is the Standard YouTube License?
Standard License is a kind through which the privileges of transmission are allowed to the stage without approving proliferations or distributing video content elsewhere. A formal permit delegates consent to utilize or have something that is given by a skilled position. The primary choice for uploading a video is "standard YouTube License," which implies that you award the telecom rights to YouTube. This means your video must be gotten to from YouTube for watching reason and can't be repeated or disseminated in some other structure without your permission. You can claim the copyrights on your videos with this licensing kind if it doesn't involve your consent during publication.
What is the difference between creative commons and a standard YouTube license?
Although both licenses have their terms and conditions and similarities, here we'll enlighten the fundamental difference between the two licenses.
When utilizing the standard License, you are not permitted to use the substance for your work, except if you connect to the first content. In any case, with a standard permit, the uploader of the first video has certain rights that permit him to preclude the reuse of his video, particularly when the criticalness and last points are changed. Suppose you decide to utilize a Creative Commons permit during a publication. In that case, the proprietor may use certain pieces of the work that has a place with the first creator of the book, which certainly means it's the opposite in this regard with the Standard Licensing technique.
In a nutshell, the first work creator can't be considered liable for any infringement or harms brought about by the altered content in Creative Common licensing. In contrast, the Standard License nobody can utilize your video to imitate as his work as the first video uploader has some option to state "no" to his video's re-utilization because of the importance of the video changes out and out.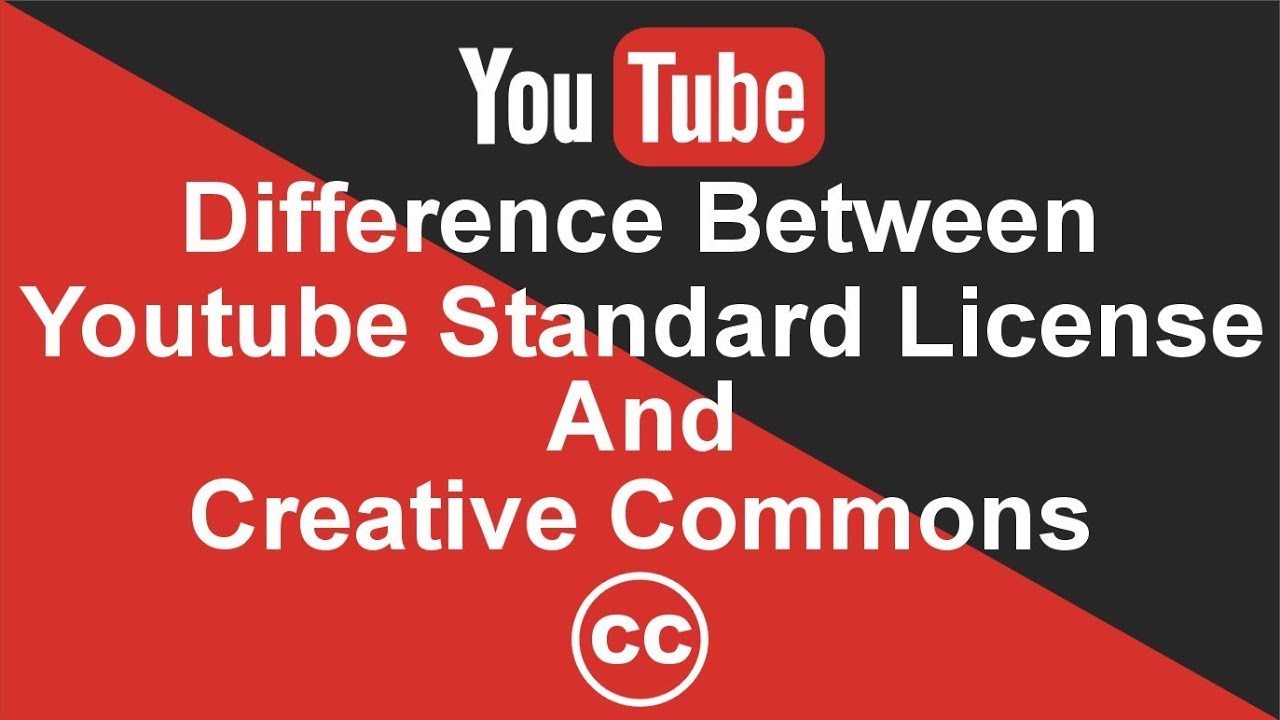 ---
Part 2: Steps To Make Videos With YouTube Creative Commons
Meanwhile, the Creative Common licensing technique has given the ground for various content makers globally to include the remixes or use some part of the video to make their content flowing with time. You might be thinking of how to add a Creative Commons license to YouTube? Well, here's the answer to this query as well. You can precisely do that without sharing any panicking because these simple steps are all you need to do so.
Step 1: Upload you video Content
The very first step involved to use YouTube Creative Commons is while uploading your video to the channel as follow:
• Go to your YouTube channel and hit the Upload Video button at the top right corner as follow: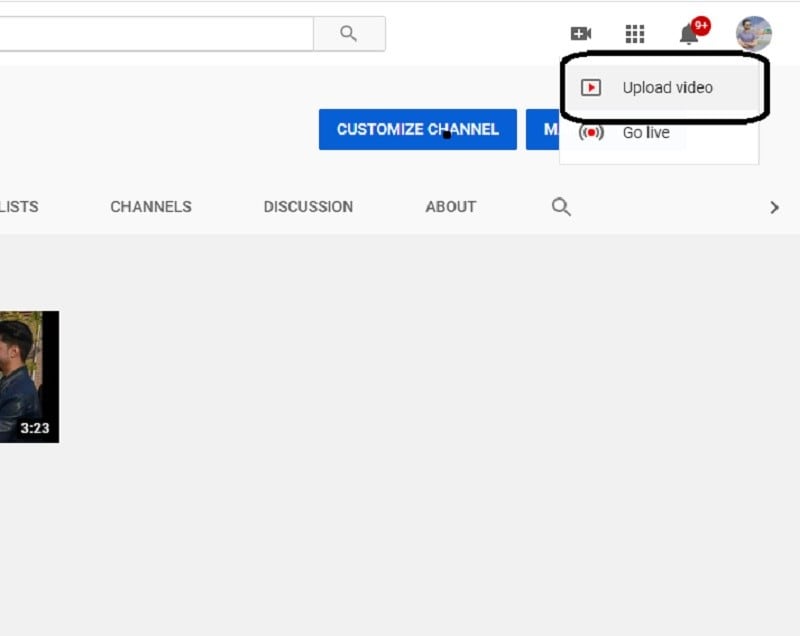 • Now proceed with the upload of your video from your system files:
Step 2: Make Creative Common as License Distribution
• In the YouTube Studio, while uploading your video content, head below towards the License and Distribution bar as follows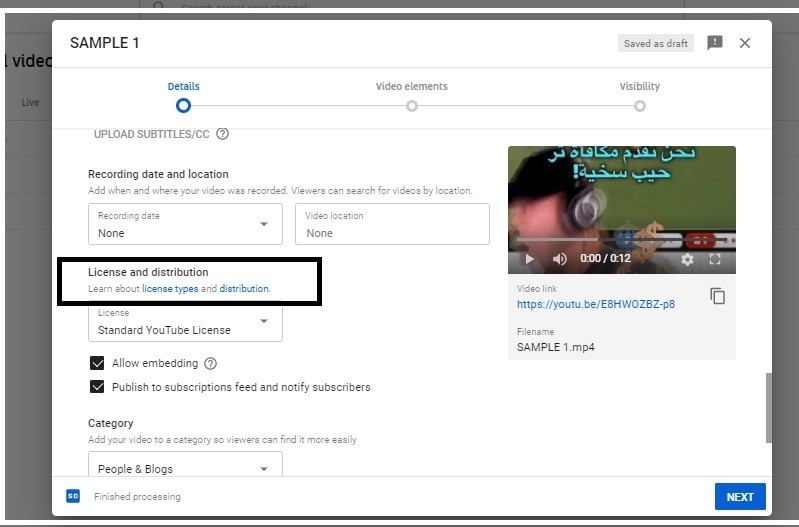 • Select the Creative Common License from the drop-down as follows.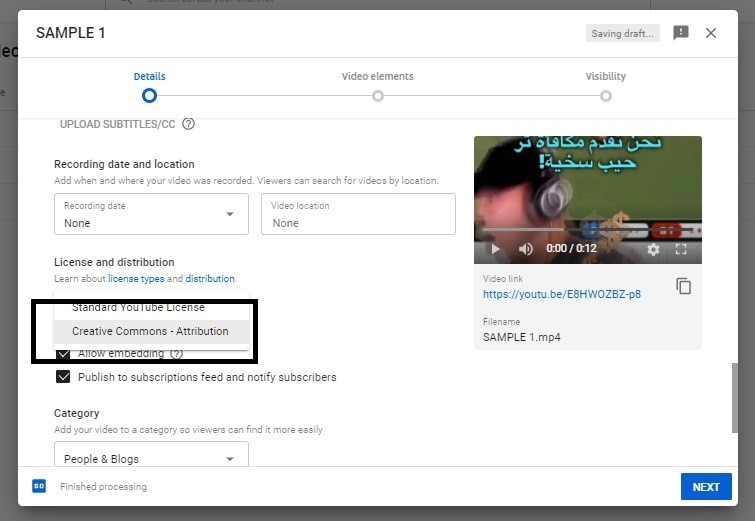 • Now you've used the Creative Common CC licensing for your video, which has the CC distribution.
---
Part 3: Best YouTube Creative Commons Video Editor: Filmora Video Editor
Filmora Video Editor (or Filmora Video Editor for Mac) is an all-in-one video editing platform that provides you the access to record the best creative commons videos on YouTube and edit them at the same time right within your comfort zone. This video editor has a user-friendly friendly interface, which means that it doesn't matter if you're a rookie in this niche. You can ace the viewer numbers on your Creative Common YouTube channels.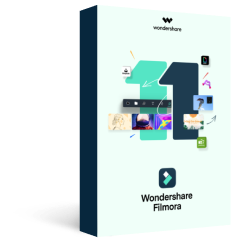 Key Features
Provides you a friendly platform to edit your downloaded creative commons YouTube videos.
Offer you to add filters, titles, effects, text, and much more to your videos to make it unique for YouTube.
This video editor also gives you access to use a green screen effect to make Creative Common licensed YouTube videos.
Has numerous output formats, including direct sharing to YouTube to save time and panic.
Meanwhile, Filmora Video Editor provides you a platform for video editing. Here's the kicker with its YouTube Creative Commons music library named Filmstock, which has enriched templates and effects for your videos as well as royalty-free and CC-licensed music files. Out of the mountain of online platforms for video templates, here we are introducing the best-filtered platform for you to use its resources right from your video editor.
Although Filmstock provides you with the Creative Common licensed music YouTube videos and audio files, it'd be of no use if you can't interlink it with your video editor. But worry not! Because here, we'll demonstrate to you how to use YouTube Creative Commons videos in your Filmora Video Editor while linked with the Filmstock library. Here's how you can do this:
Step 1: Login with Credentials
The first step involves logging into the Filmstock and your Filmora Video Editor with your account. Here's how:
• Open the Filmora Video Editor from your Desktop and click on the Account icon within the software interface.
• In this window, enter your account credentials, and if you haven't an account, you can register it directly as follow: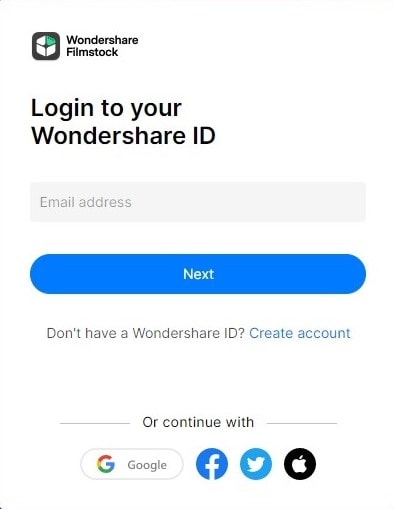 • On the other hand, if you're into Filmstock then hit the Login button right at the top of the website as follows: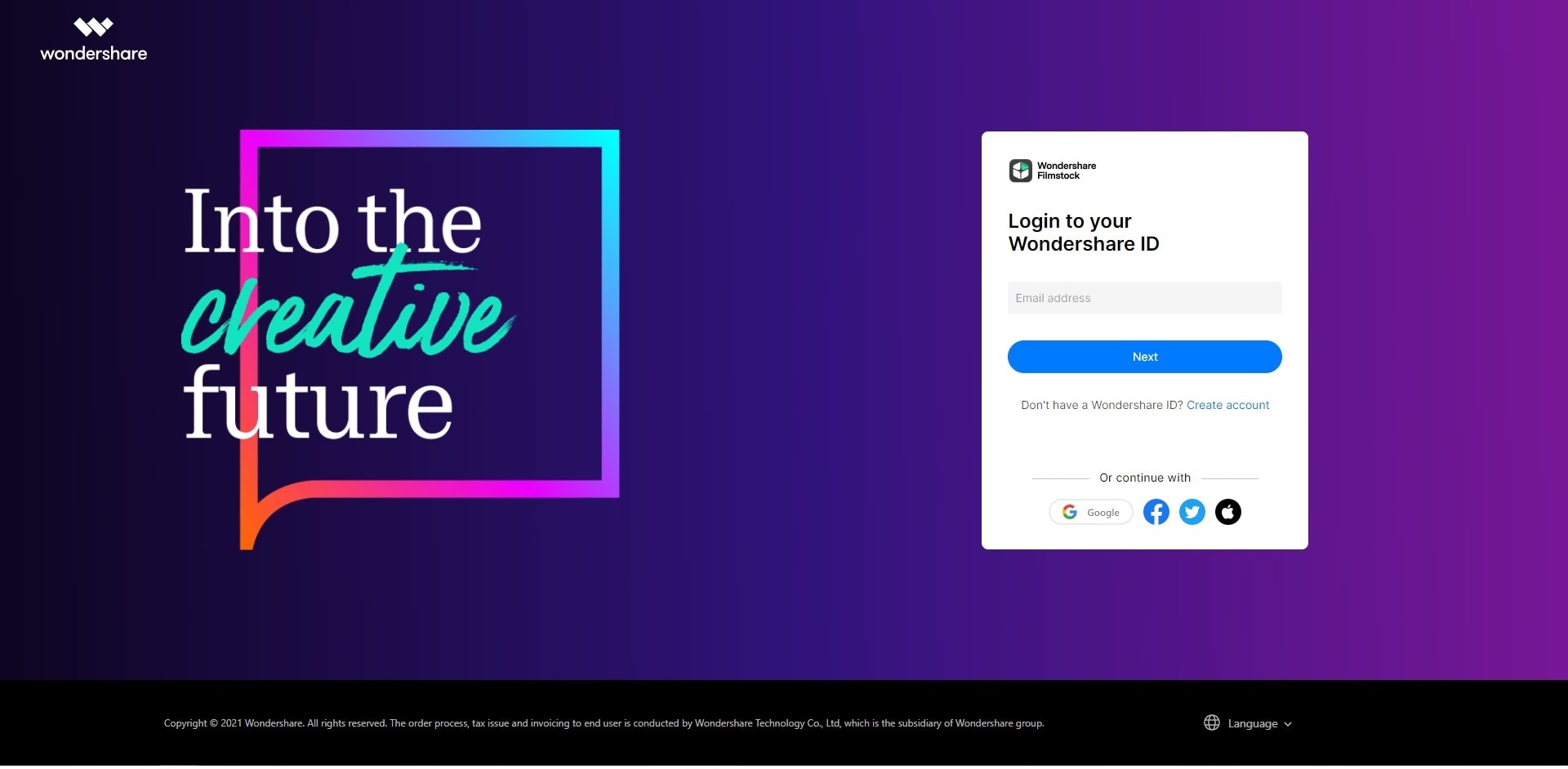 • In this section, enter your account information to log in to the Filmstock official website.
Step 2: Download Filmstock Media
In this step, we'll demonstrate how to download the media files, including music, images, and videos for your Creative common videos YouTube channel:
• In the Filmstock, you have access to numerous media content for Filmora Effects, as shown below: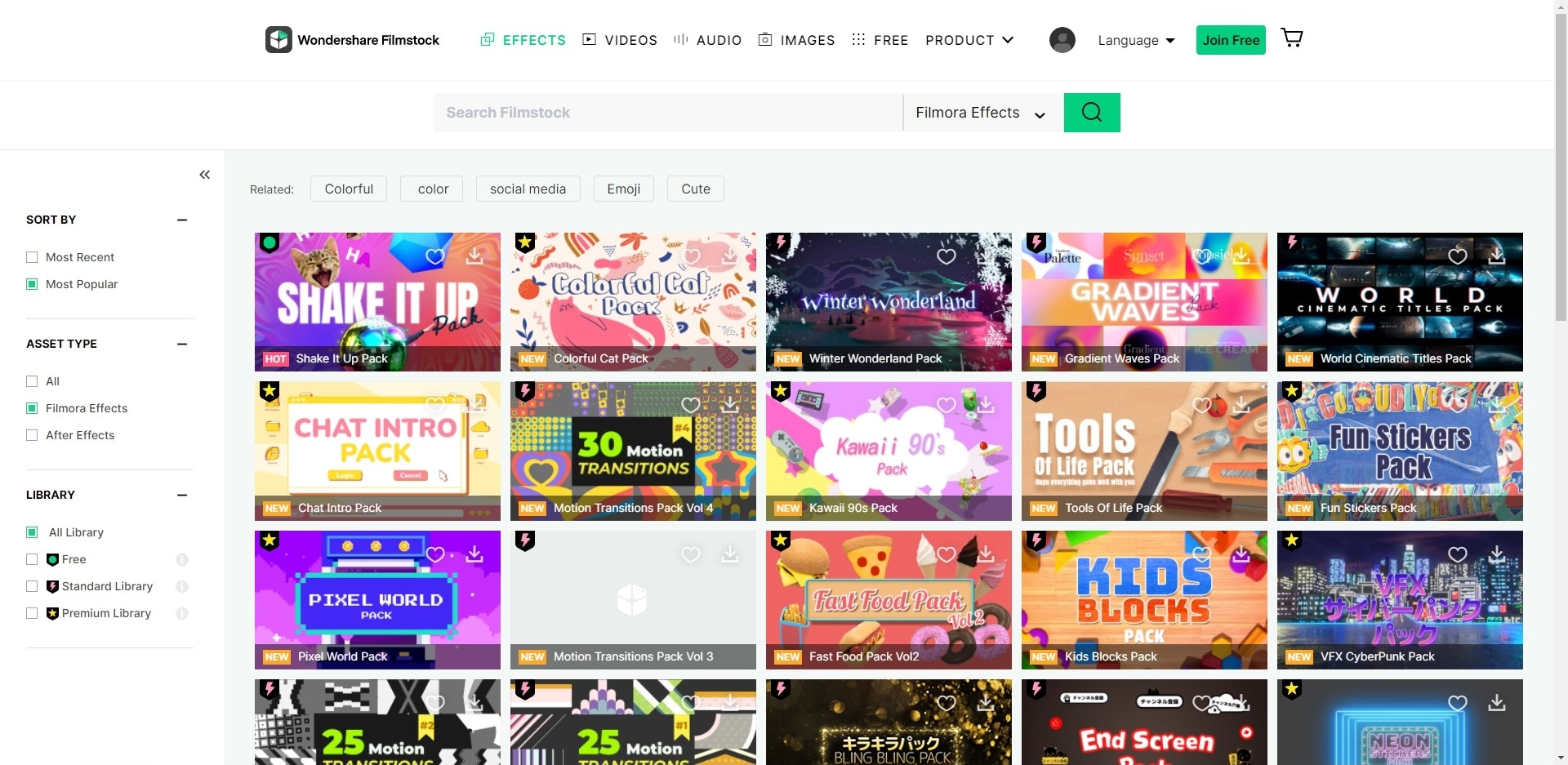 • Now find out the best and possible effect for your choice, and after clicking on it, you can have the Download Now button located within the development as below:
• After hitting that specific button, the download of the effect from Filmstock shall get started as shown below: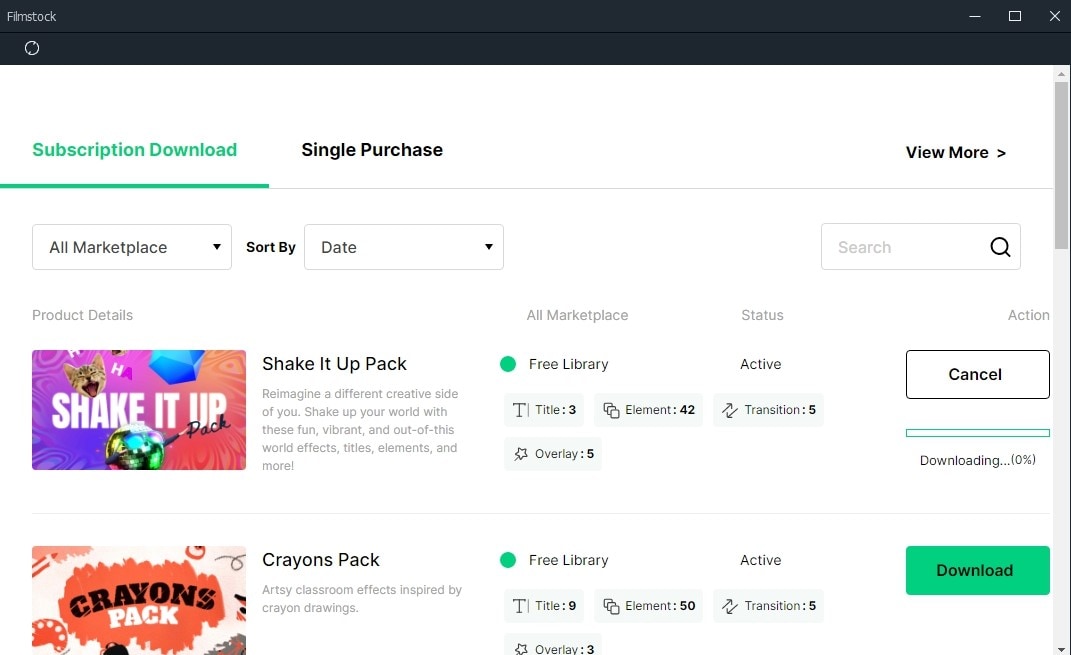 Step 3: Access The downloaded effects in Filmora Video Editor
Now to include the effects for your Creative Commons YouTube content, follow this step's instructions that give you the lead in doing so:
• After logging into the Filmora Video Editor account as previously, you have access to use Filmstock Free effects as follows: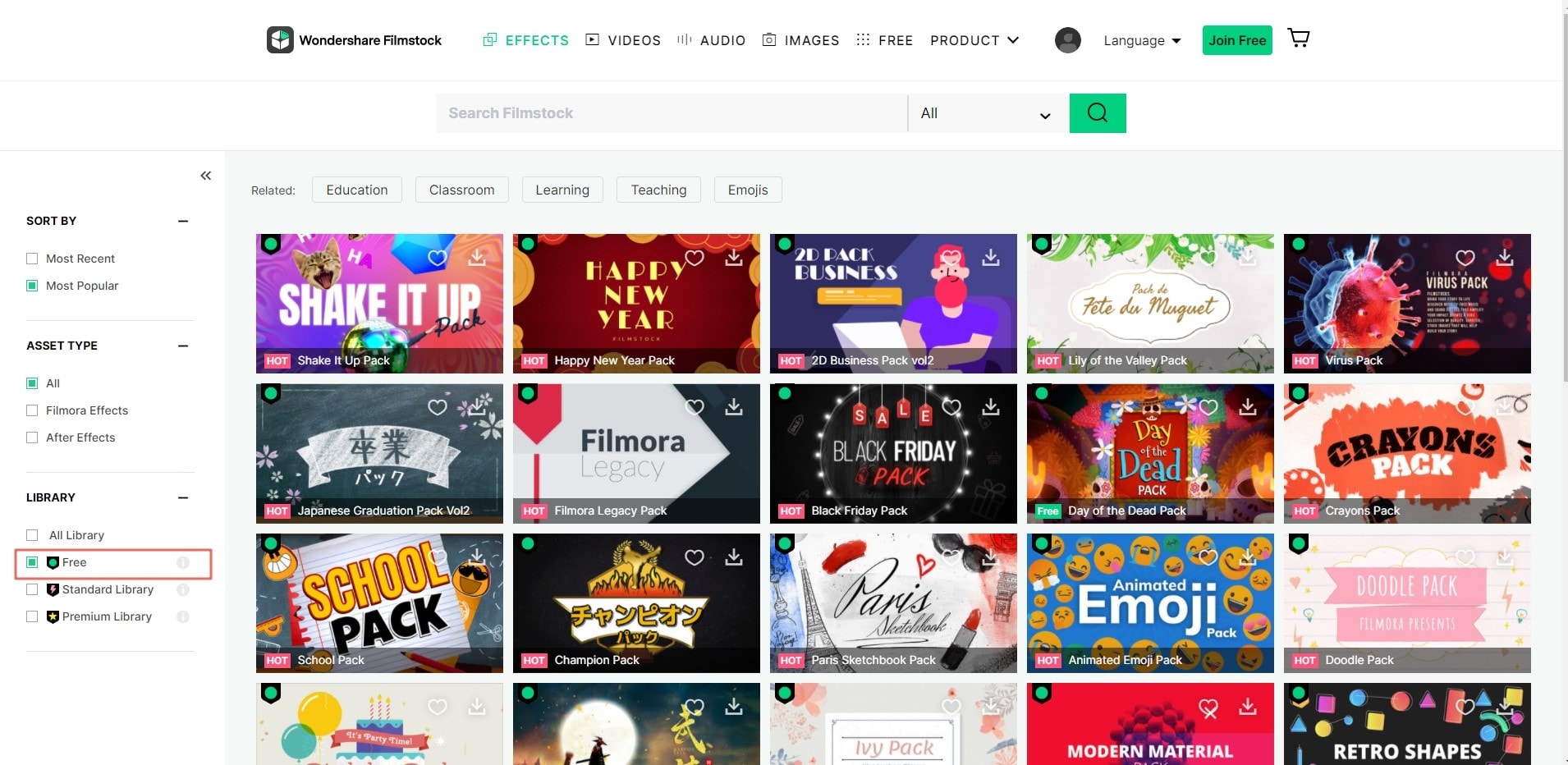 • Now, after going into the Accounts > My Effects, you shall have all your Filmstock downloaded media in the Filmora Video Editor as follows: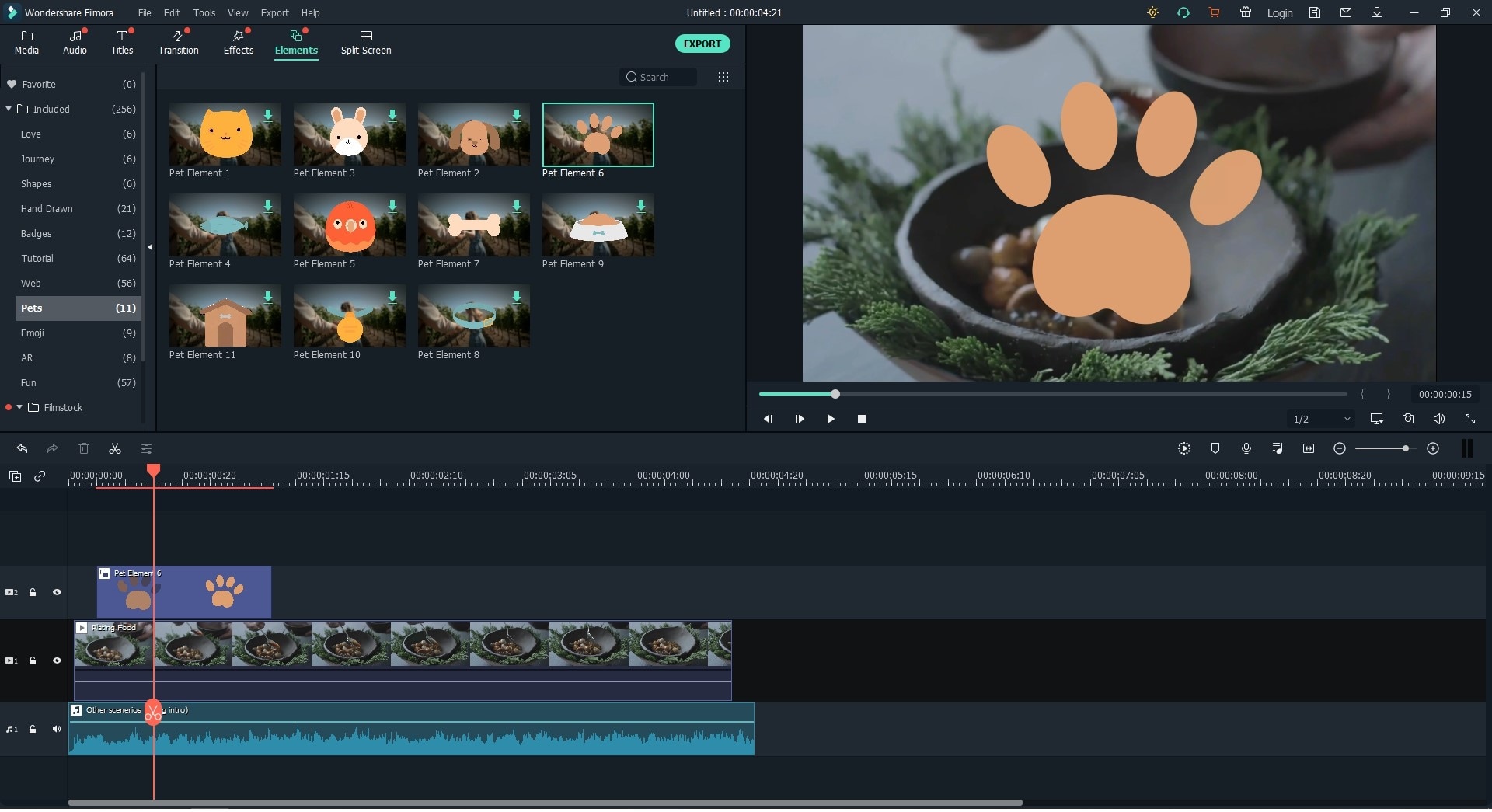 How to use Filmora Video Editor to share Videos to the YouTube
A video editor that directly gives you the ground to share your media content for which you intended to create your content is all you need to be a video content maker. In this section, we'll give you the simplified instructions on how you can use Filmora Video Editor to share your videos directly to your Creative Commons YouTube channel. Follow the steps below to do so:
Step 1: Download and Install Filmora Video Editor
If you're a rookie and want to share your content directly with YouTube, then Filmora Video Editor (or Filmora Video Editor for Mac) is the right choice for you to do so.
Step 2: Share the Video Directly to YouTube
In this step, we'll provide you with the essential steps with which you can export your video masterpiece to your YouTube channel right from the comfort of your video editor. Here's how you can do it:
• Hit on the Export button of your software interface as soon as you are done with the video editing. Now you have got the new window, which has plenty of Export options available for you to pick for your video: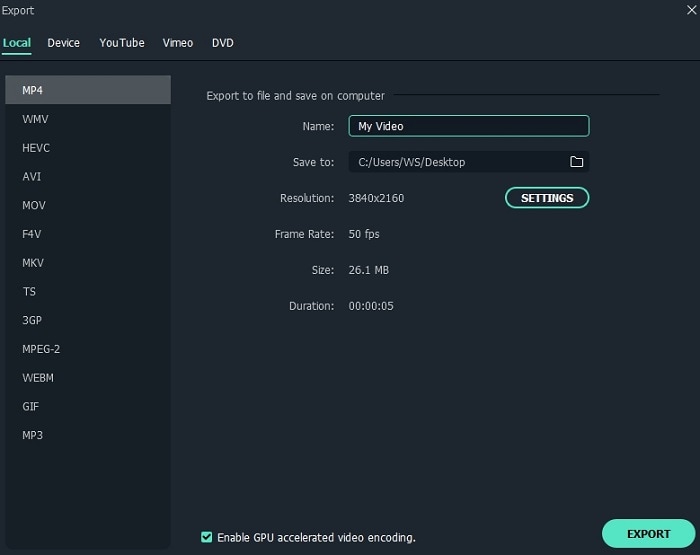 • In the menu bar above, click on the YouTube menu as follows, you can edit the Settings for your edited video, which is going to be uploaded on YouTube: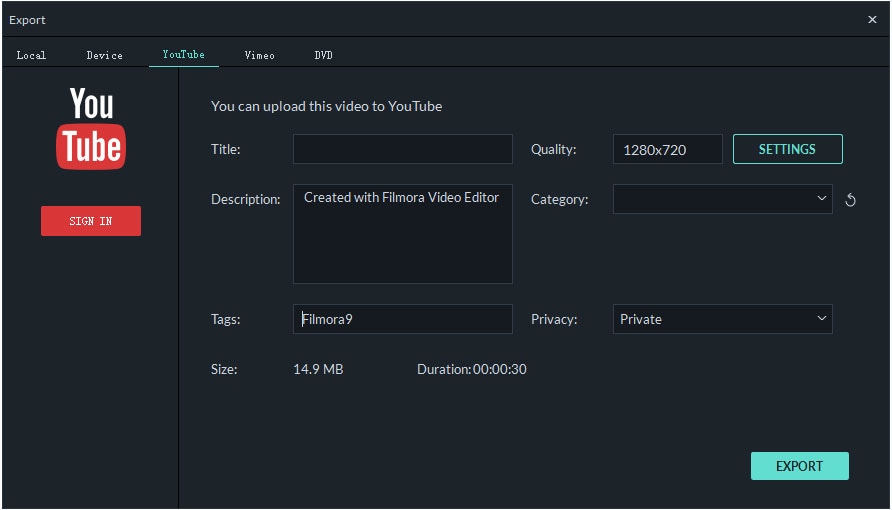 • After you're done with your video setting and export settings, hit the Export button to upload your video to your YouTube channel.
---
Part 4: How To Monetize Creative Commons Videos On YouTube
Meanwhile, various content creators would never allow their content to be shareable and beneficial for the other creators; hence in this regard, we're here to provide you with the steps involved in doing so.
You can monetize your YouTube Creative Common content if you've used a free Creative Common video on a popular topic you want to include.
Note: You can't monetize your CC video if you've used the same video which wasn't free to use as CC. This might downgrade your channel worth.
You can share your video content as soon as you've monetized it to the YouTube policy. To do that, hit the Share button on your videos, which you've recently uploaded, and it will directly share your content to your desired places right from the YouTube channel.
---
Conclusion
This article's bottom line suggests that using Creative Common video content from YouTube is a beneficial source to up rank your video content. Meanwhile, in a nutshell, it'll require strong editing and transformation before you upload it to the public. In this regard, you must need video editing software like Filmora Video Editor, which is a swift approach to deal with the Creative Common content from YouTube.
With the user-friendly and the enriched features of titles, intros, outros, and Filmstock library effects, you can transform the Creative Common downloaded content from YouTube to the new and unique branding content with the Filmora Video Editor. It will give you all the claims for that specific video.