With YouTube vlogs becoming popular each day, more and more people want to start a YouTube channel of their own. But, growing a channel on YouTube is not as easy as you might think. Besides publishing entertaining content, it's also crucial to focus on small vital elements such as using the right intro for the video.
As surprising as it may sound, a Youtube intro video can make a huge difference when engaging a viewer. So, in today's article, we're going to share different ways to get cool YouTube intro templates for your videos.
Part 1: Find Your Best Youtube Intro Templates from Filmora Video Editor
One of the most convenient ways to get YouTube intro templates is to use Filmora Video Editor, a video editing software with several pre-installed templates. You can quickly add these templates to your videos and customize them to meet your editing style.
In addition to this, you can also check out the diverse collection of intro templates at Filmstock. It's an online library, designed by experts at Wondershare, where you can find different elements for your videos. Whether you need copyright-free music, background images, or even cool video transitions, you can find everything at Filmstock.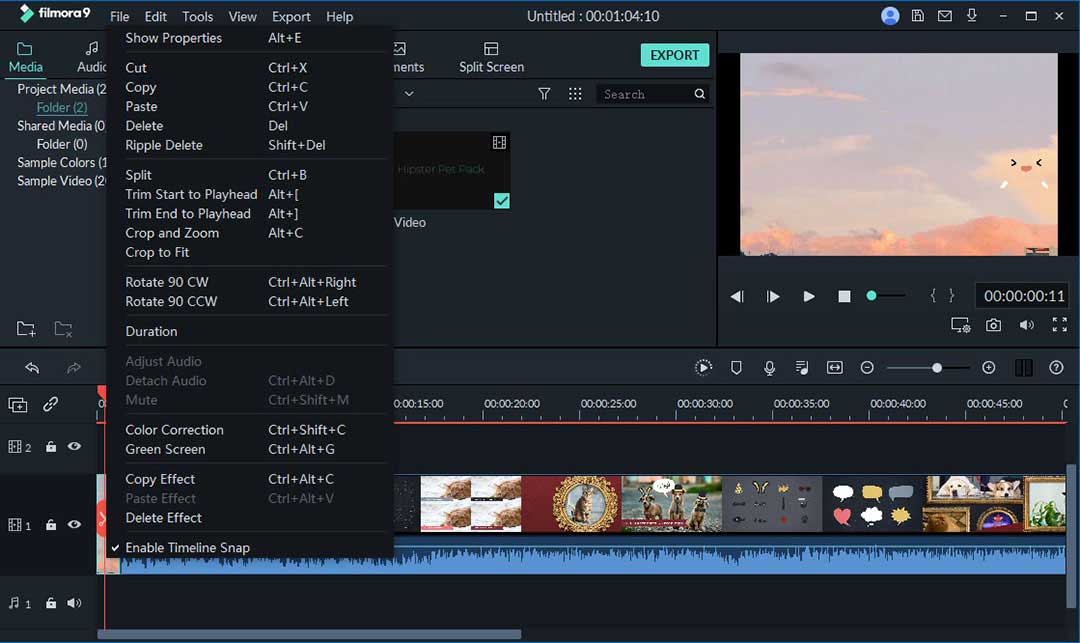 Here are a few features of Filmora Video Editor that make it a reliable intro maker for YouTube videos:
Choose from built-in intro templates.
Get access to hundreds of additional templates at Filmstock.
Edit templates and customize them as per the video's overall theme.
Use Filmora's transitions and effects to make the entire intro sequence look more appealing.
How to edit a good YouTube intro with Filmora templates
Now that you know why Filmora is the best tool to create YouTube intro templates, we will guide you step by step to edit your YouTube intro in Filmora.
Step 1 - Install and launch Filmora on your PC. Now, go to the "Media" tab and select "Sample Colors" to choose a solid color background for the intro. You can also import your images if you want to use them as the background.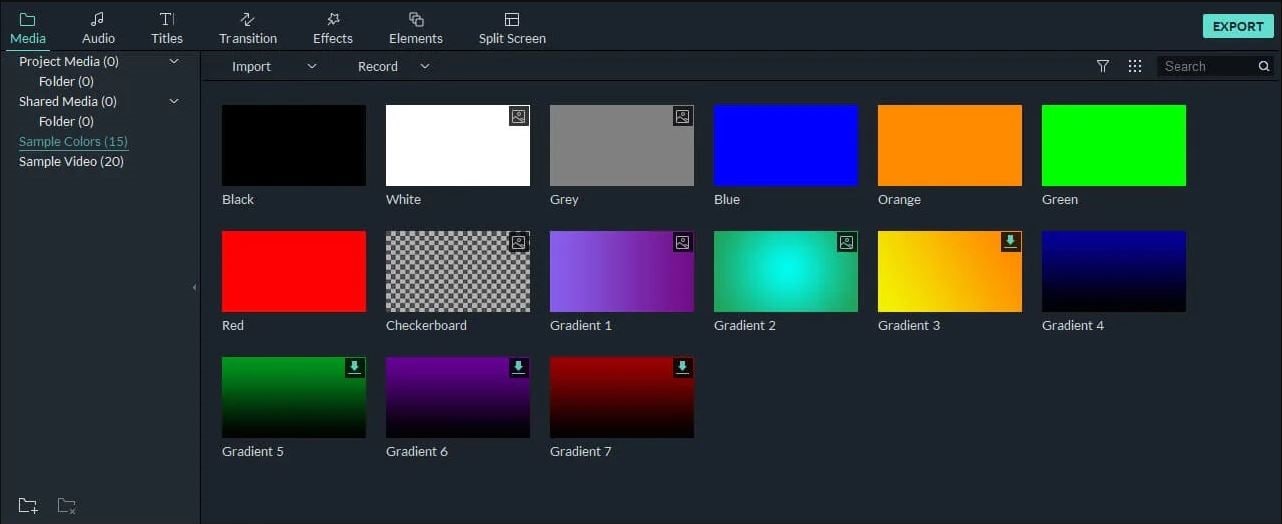 Step 2 - Now, switch to the Audio tab and choose the intro's right sound effects. Filmora has a built-in library where you can find a wide variety of audio clips.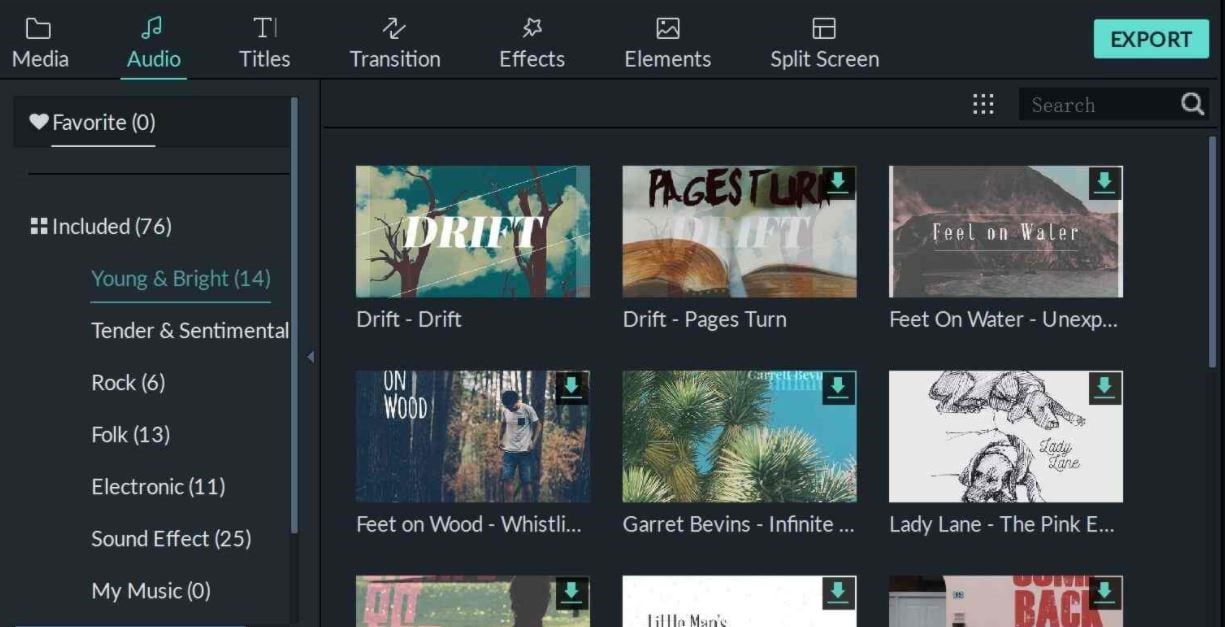 Step 3 - Once you've chosen the right background and sound effects, go to the Effects tab to add superior products to the intro and make it look unique. As we mentioned earlier, Filmora has a wide range of video effects that'll help you uplift the YouTube intro video's entire mood.
Step 4 - Now, click Export and choose the desired output format for the video.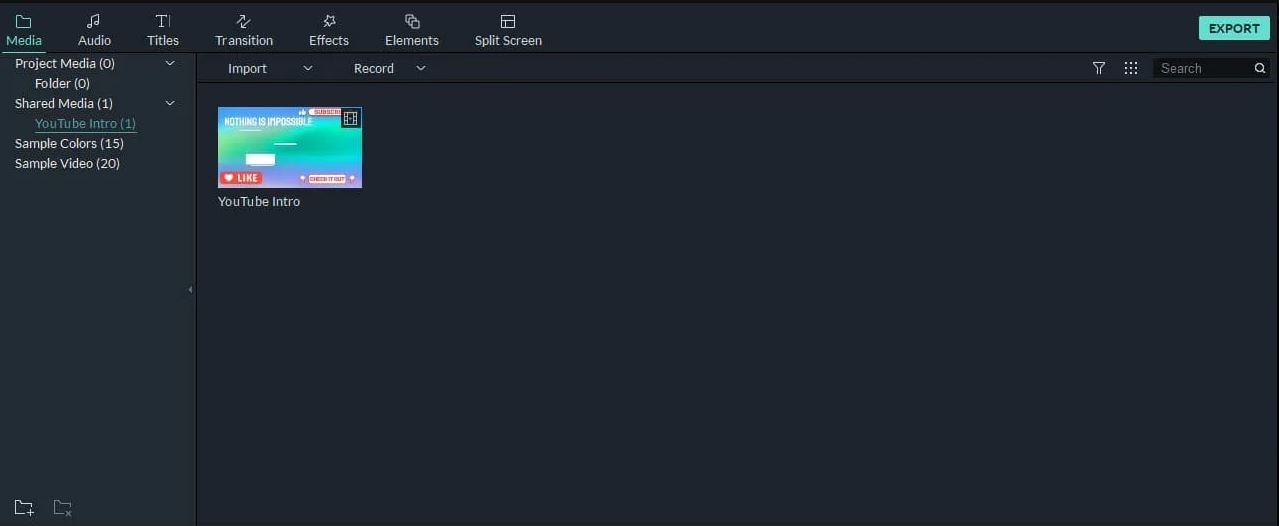 Once the intro video is exported successfully, you'll be able to use it in all your future videos.
Bonus: Add more new effects to your Youtube Intro
Don't you want to check out and grab more professional Filmstock effects to add an artistic touch to your YouTube Intro? Oh, yes, you do! Just hold to the steps below, and you'll be able to retrieve them without a hitch.
Step 1: Launch Filmora and then hit on Account icon, sign in with your account credentials with Wondershare. Now, hit the Download icon to get to the Filmstock Library directly.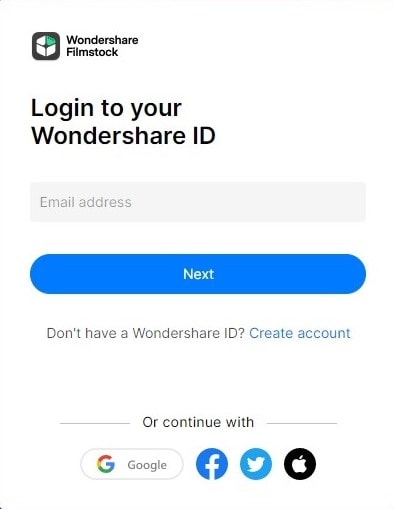 Step 2: Next, you'll be redirected to the default video effects of the Filmstock Library. Depending upon the requirement, you filter out the Effects by Category, Most Recent, Most Popular, or Free.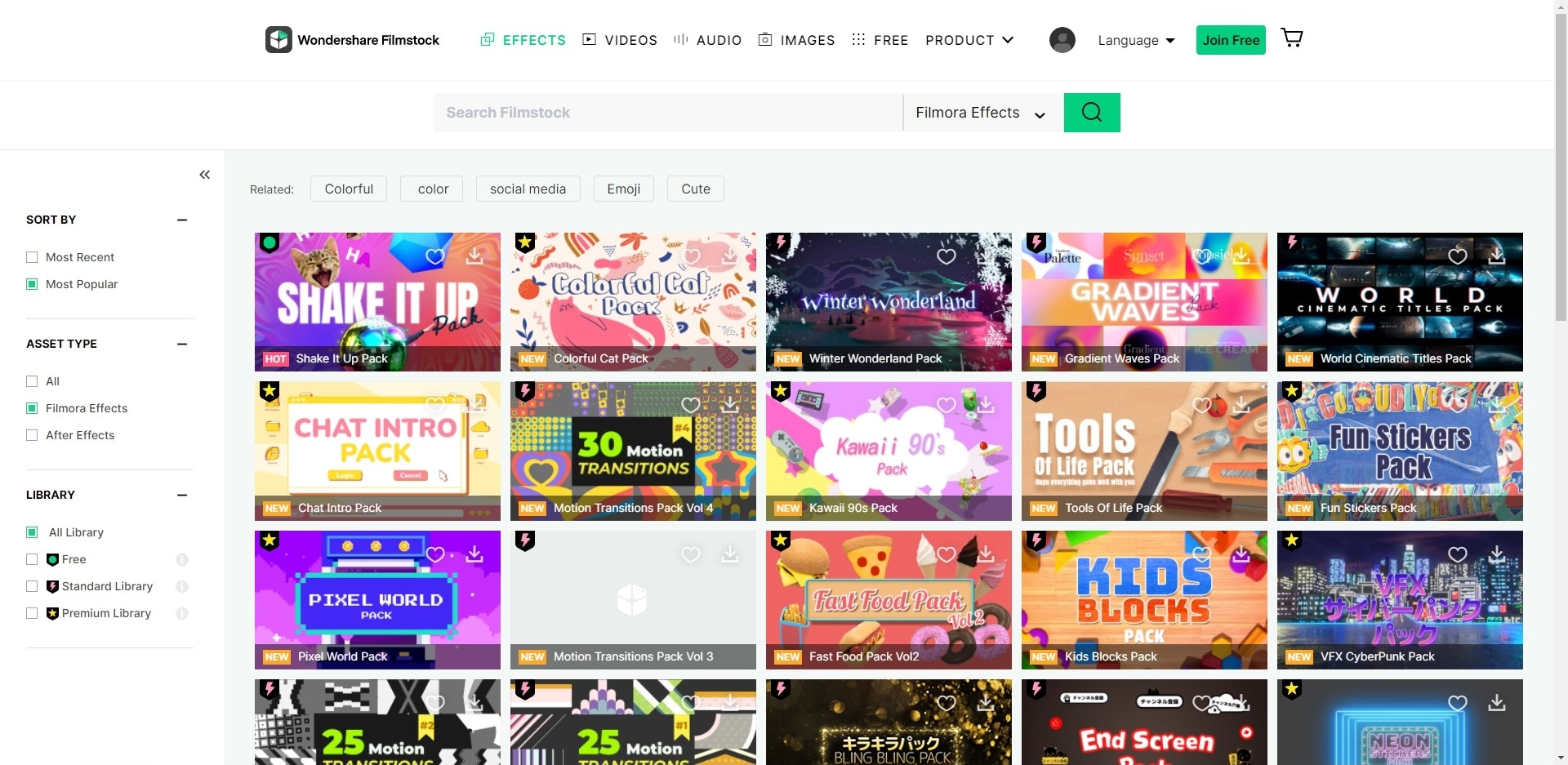 Step 3: Then, you need to choose the one you prefer to download, followed by hitting the Free Download or Download Now button available on the selected effect's details page.
Step 4: Once downloaded, the pack will be added to your My Effects list. Hit on Install afterward.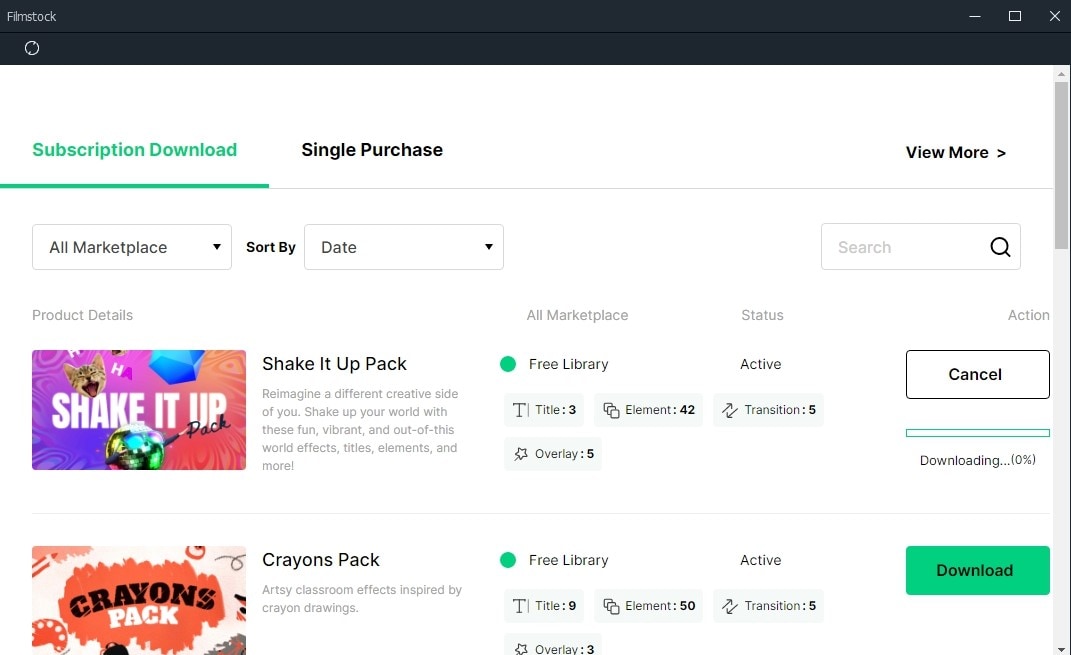 Step 5: Perform the editing as mentioned above guide of Filmora, but this time, when you get into the Effects tab, you'll get to see all your newly installed effects sitting right there. Please make use of them and get started with exporting.
Why Should You Choose Filmora?
So, why should you choose Filmora over other services that provide YouTube intro templates? The answer is a diverse collection. Unlike many other service providers, Filmora and Filmstock are stacked with thousands of video templates that'll help you choose the right intro for different types of videos.
Let's compare Filmora/Filmstock with Velosofy, another popular online platform to get free video templates, and see why the former is a superior choice. For people who don't know, Velosofy is an online platform that provides different types of video templates.
Filmora Video Editor /Filmstock VS Velosofy
1. Types of Templates
Filmora Video Editor /Filmstock: Allows access to various video templates. At Filmstock, the templates are separated into different categories. This will make it relatively easier to choose the right template for your intro video.
Velosofy: You'll be able to get different types of templates as well. But, the categories aren't as specific as you might think.
2. Resolution
Filmora Video Editor /Filmstock: Being a video editing software, Filmora can be used to adjust the resolution of the video. You can also create intro videos using your images & video files.
Velosofy: Velosofy is a simple platform where you can get existing video templates.
3. Pricing
Both Filmora Video Editor and Velosofy offer diverse content. This means you can find both free as well as paid YouTube intro templates using these tools.
---
Part 2: Other Recommendation - Find Free YouTube Intro Templates
Apart from Filmora and Velosofy, there are several other platforms where you can get free YouTube intro templates. Next, I will introduce each of them separately to determine the correct choice for your editing style. And decide which one will be the right option for your editing style.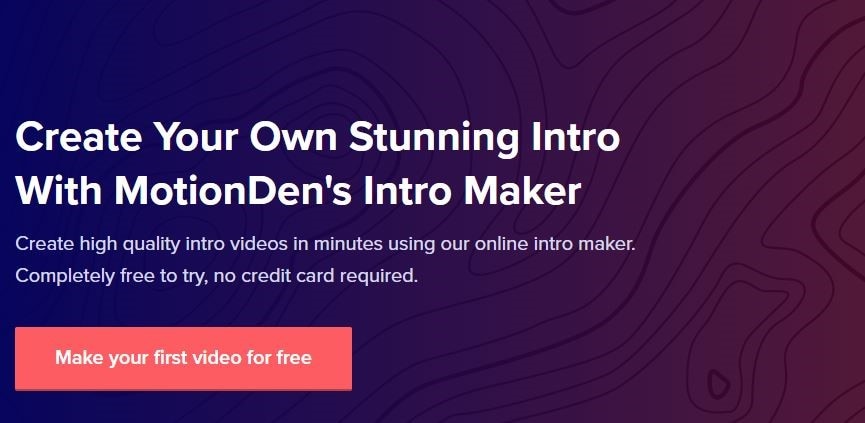 Motionden is a feature-rich video editing software that's perfect for editing intros and animated videos. You can create instant intros using built-in templates using Motionden and use them in your all YouTube videos.
Pricing: If you use the free version, the exported video will have a watermark. To avoid this, you can choose the paid subscription.
Pros:
• Create YouTube intro videos instantly.
• Different templates to choose from.
• Quick Sign Up Process
Cons:
• If you decide to upload your templates, the tool will take forever to upload the content.
---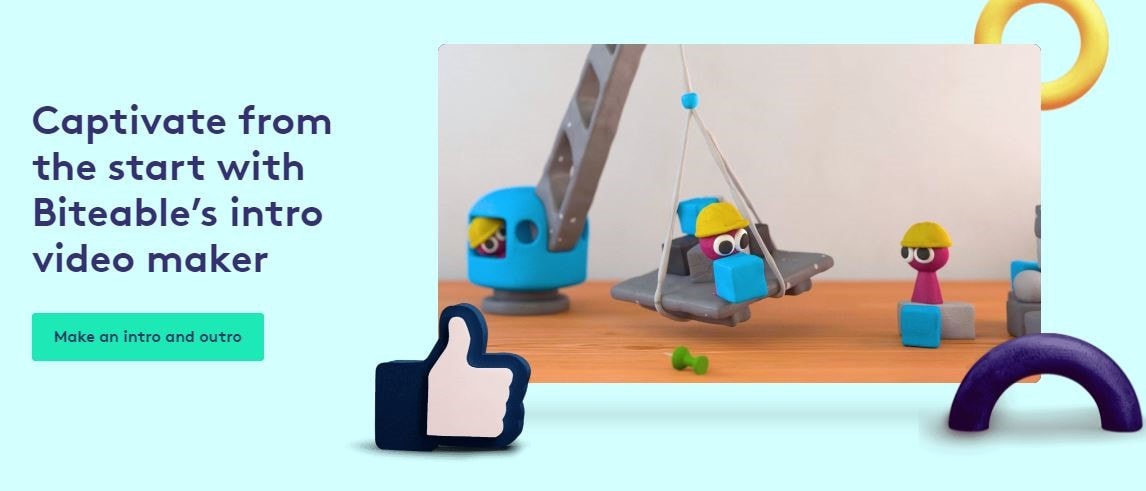 Biteable is a video maker that's perfect for creating quick marketing videos using different types of visually appealing templates. Thanks to its diverse media library, you can also use Biteable to make intros for YouTube videos.
Pricing: Starts at $15/month.
Pros:
• A great tool to create promotional intro videos for product reviews.
• Upload your videos/photos to create customized templates.
Cons:
• The free version has limited features, and it also leaves a watermark on the video.
---

PlaceIt is yet another feature-rich online tool that you can use to create cool YouTube intros. Even though the device is primarily branded as a logo maker, its Intro Maker feature is quite useful for anyone who wants to create engaging intros for their YouTube channel.
Pricing: Starts at $14.95/month.
Pros:
• Create intro videos for different platforms.
• Create intro videos using GIFs, images, and videos.
Cons:
• PlaceIt doesn't have the most user-friendly interface.
---
Conclusion
So, that's how you can use different tools and platforms to create YouTube intro videos. If you're looking for a reliable option to create intro videos, Filmora is the most reliable option. Apart from the built-in video templates, you can also find various YouTube intro templates at Filmstock's online library. And, once you have the right templates, you can easily edit them in Filmora's editing panel.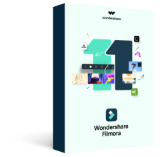 Provides basic and advanced tools for video editing beginners and professionals.
Filmstock offers a variety of video templates.
Allow you to edit, crop, rotate, trim, cut, merge, and split videos.
To enhance the video, you can adjust the color, brightness, speed, and others.
Allows to apply free effects such as filters, transitions, green screens, PIP, etc.