What is the best YouTube to MP3 converter for Android?
How do I download and convert YouTube videos to MP3?
YouTube is something that everyone spends a lot of time and enjoys doing so. But it is not always that you wish to watch a video or have a stable internet connection. In such cases, there are ways to download a YouTube video and keep it. But what if you want to convert a YouTube video into MP3?
You might want to convert video songs or inspirational videos on YouTube into MP3 and keep it on your phone's internal storage. In such cases, you will have to depend upon third party converting applications. This article will recommend YouTube to MP3 converter and downloader to your satisfaction.
Part 1: The Best YouTube to MP3 Converter for Win/Mac - Filmora Video Editor
Many good applications in the current market can be used to convert YouTube videos into MP3. One such application that is compactable with both Windows and Mac is the Filmora Video Editor.
Filmora is a video editor that offers a hell lot of features and options, including screen recording and conversion of videos into MP3. It can also be used as an MP4 to MP3 converter. It is a very popular application widely used among video editing professionals all around the world. Its simple interface makes video editing easy and usable by amateurs as well.
Let us look at some of the special features of Filmora that make it stand out among other video editing applications.
When you need to convert a YouTube video to MP3, first, you need to import your YouTube video into Filmora Video Editor. And now, maybe you want to know about 4 ways to download YouTube videos without any software.
Steps to Convert YouTube to MP3 Using Filmora Video Editor
After you finish downloading YouTube videos, you need to complete the following steps to import your YouTube videos into Filmora:
Step 1: In fact, you have four ways to import media files (including photos, videos, and audio files) into Filmora Video Editor:
• Click Import Media Files Here on the left side of the main window to browse the media files on your computer and import them into the software.
• Click the Importbutton on the upper part of the software, and then select Import Media Filesor Import a Media Folder.
• Go to the File menu, and click the Import Media option to select files from the local folder and import them into the program.
• Drag and drop the media files directly into the software.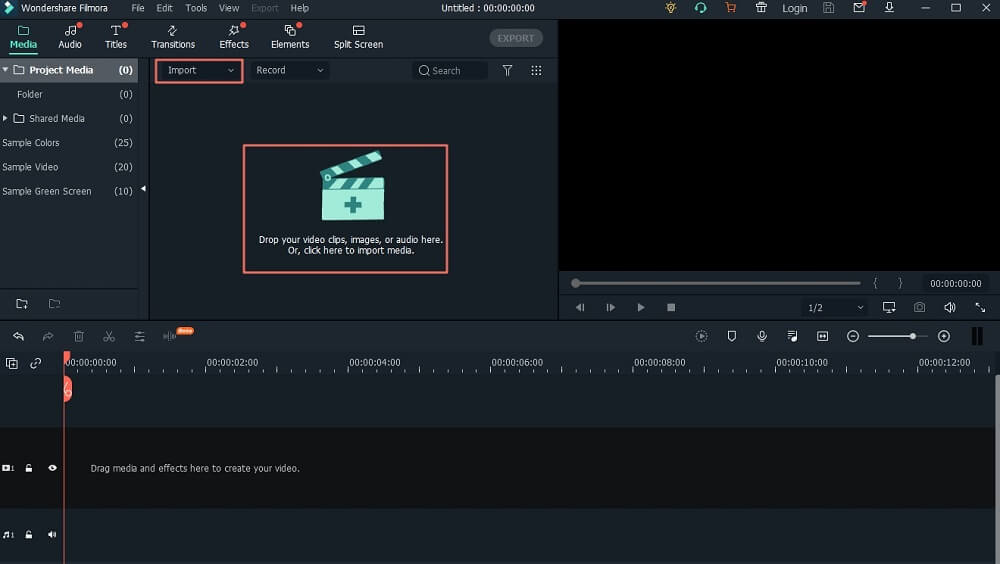 Step 2: How to Combine Video Clips?
- After importing the video, you can choose to process the video simply. For example, you can merge multiple downloaded youtube video clips. Then drag and drop video clips and photos into the timeline in order. When you export them, they will become a single video.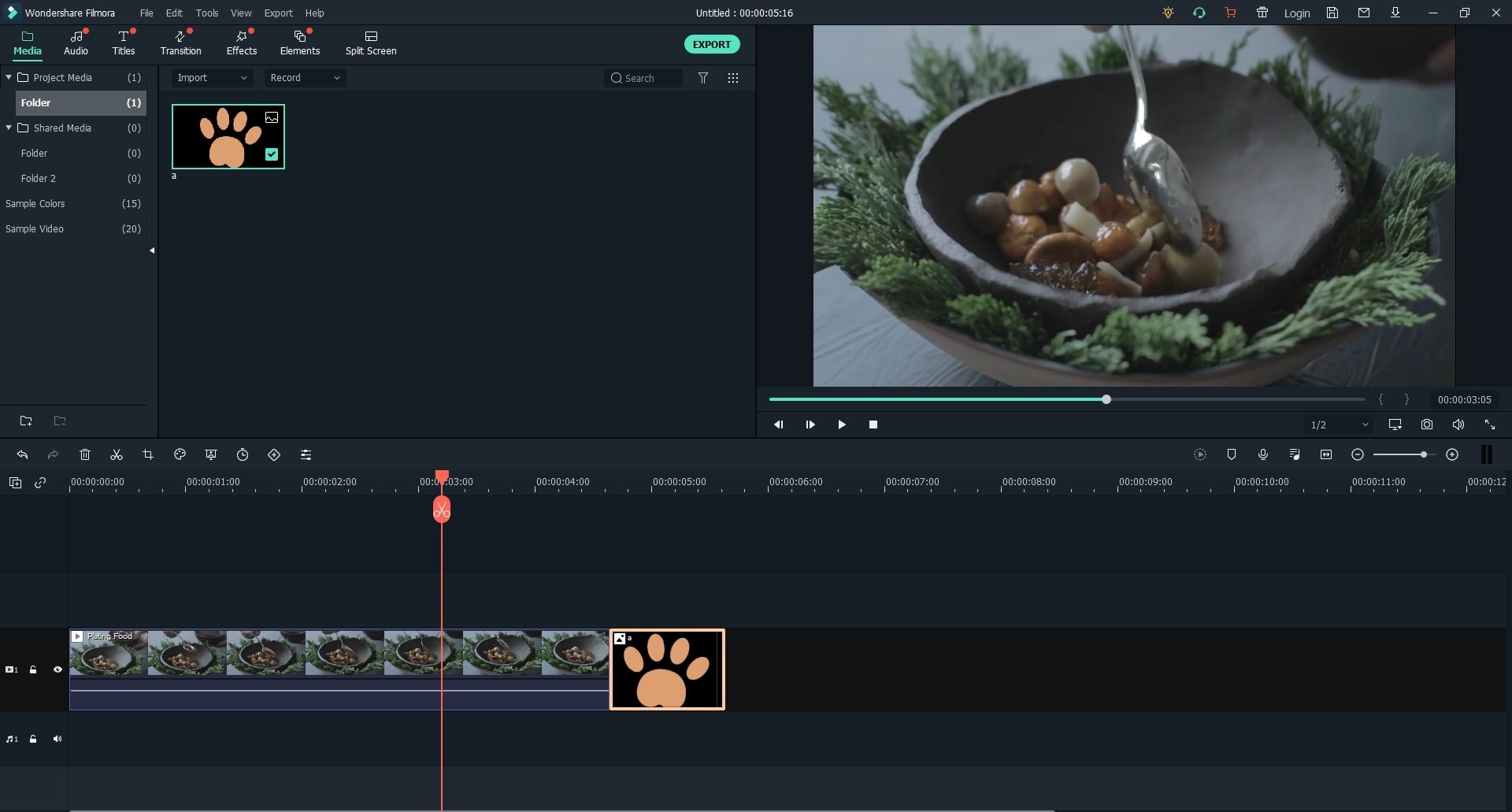 - After the video combination, you can also choose to add and edit text. To add text or title to the video, click the T (title) icon above the sub-menu to choose a cute title template once you find the title template, drag and drop it to the timeline.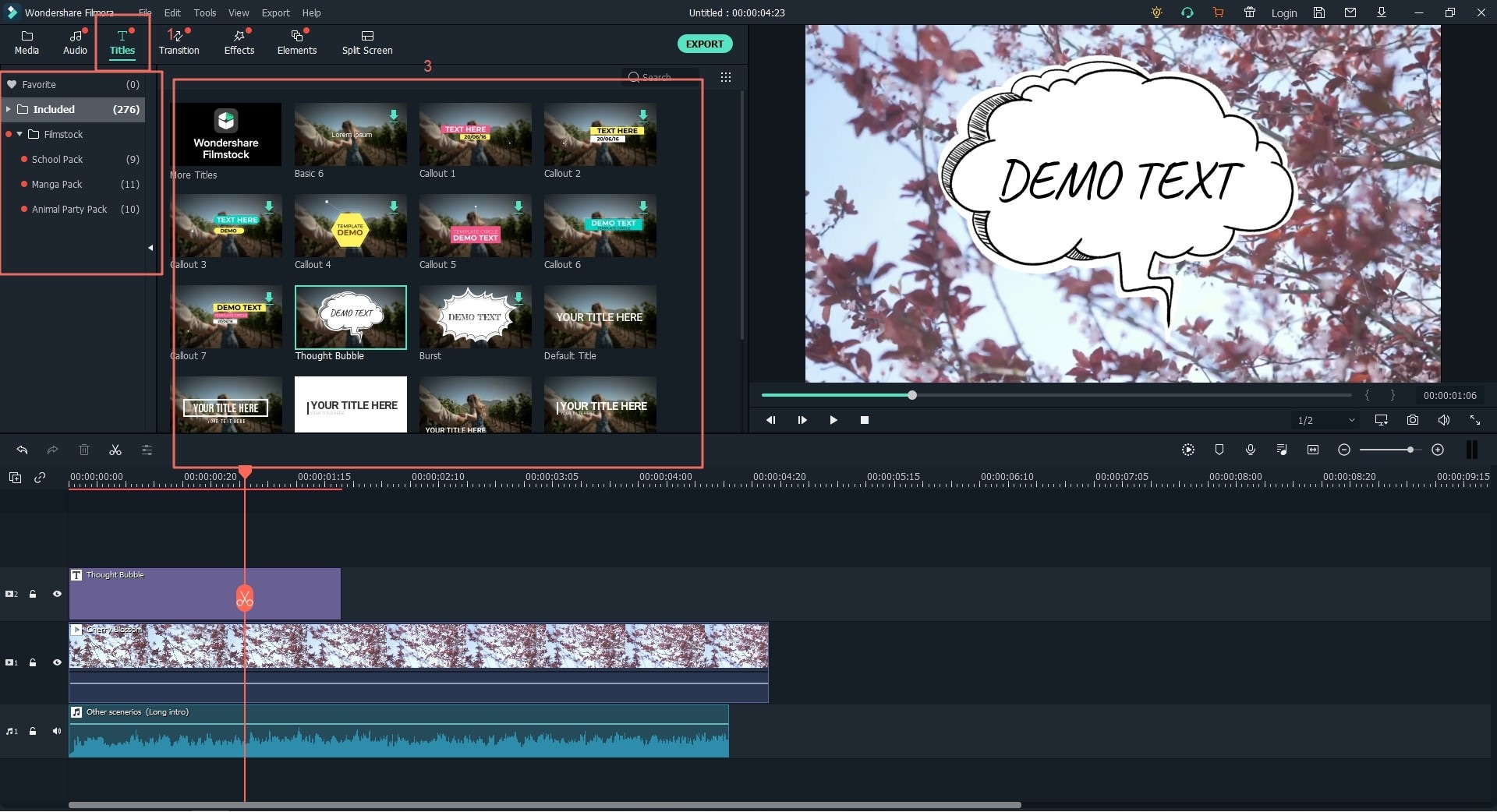 - Edit text: Double-click the text added to the timeline to activate its settings window. From there, you can choose preset colors and fonts for the text. Or customize the video effect yourself. For example:
• Select the font style, size, border, and alignment under the Font option.
• Go to Settings to determine the text color, space, line spacing, text layer, etc.
• Go to Transform and rotate the text or title as needed.
• Go o to Compositing to choose a blending mode and opacity.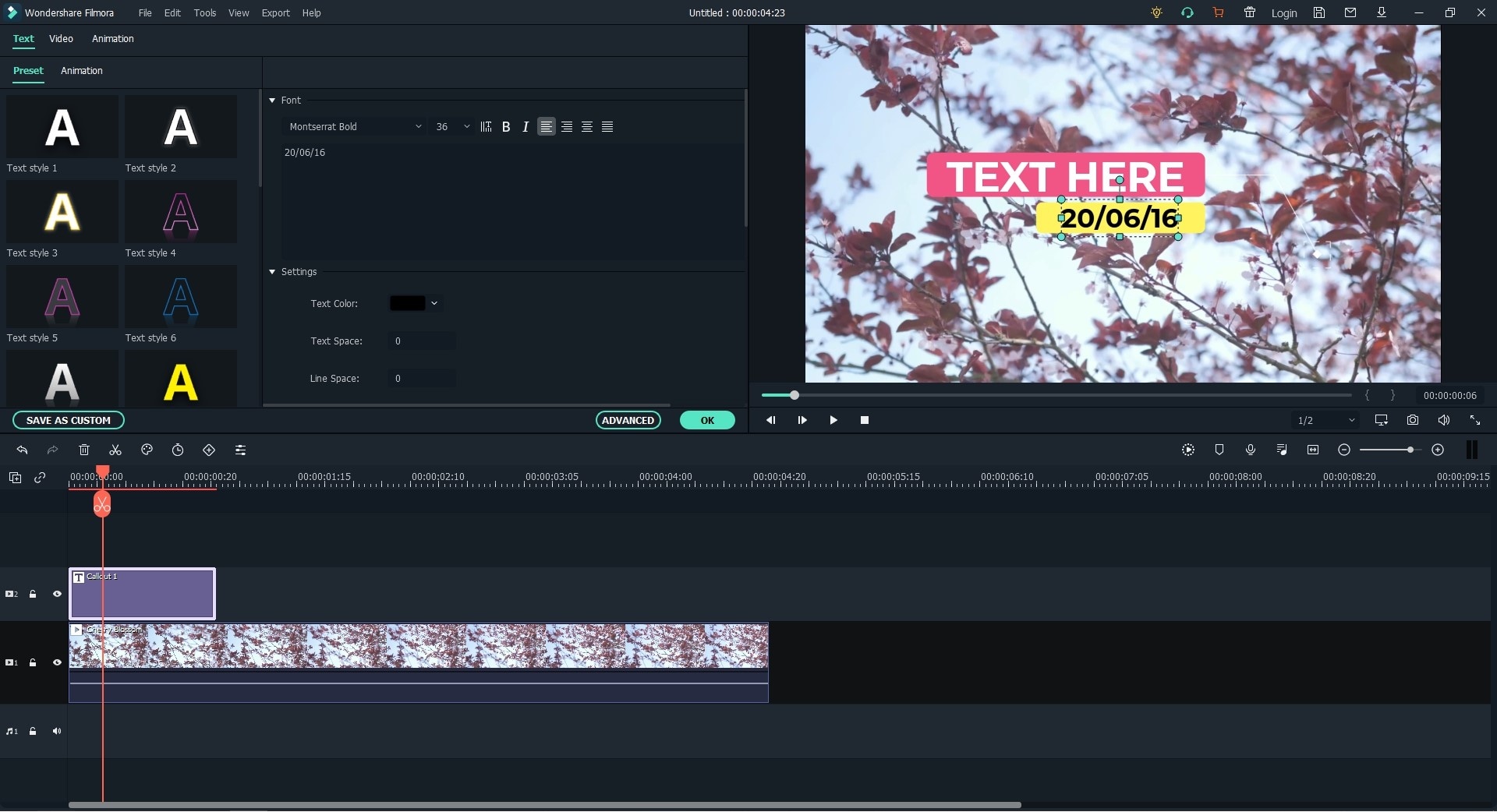 - You can click Advanced to add text boxes, text shapes, image overlays, etc. according to your needs for more text editing.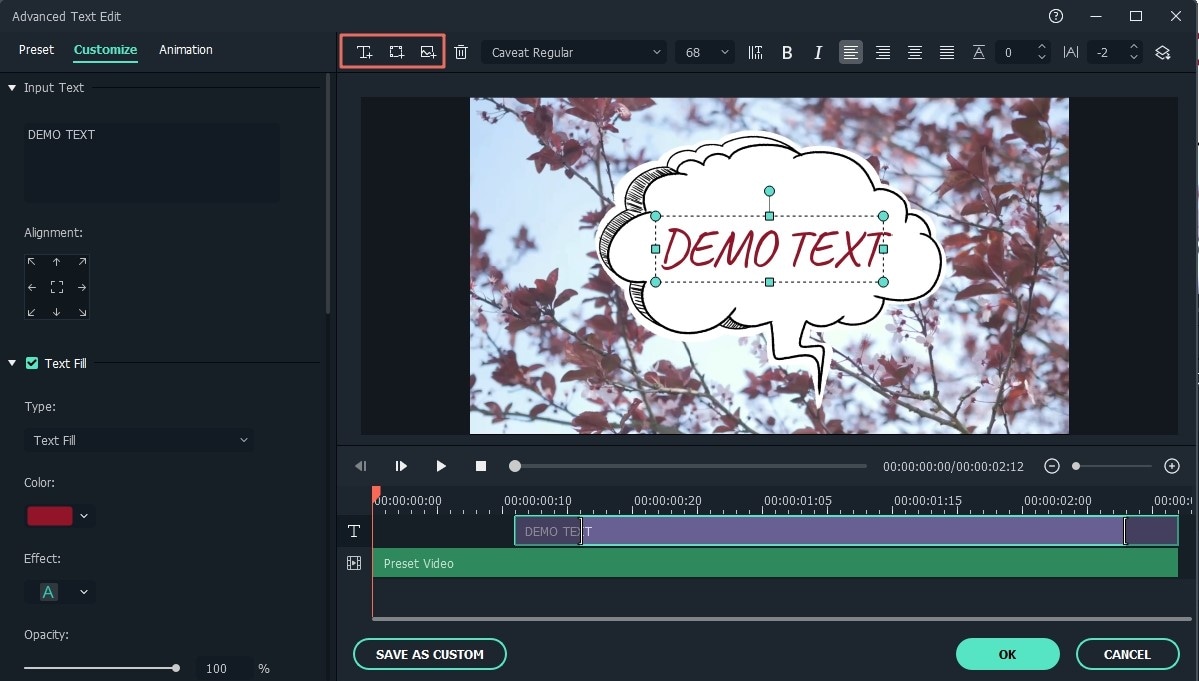 Note: The default duration of the text effect is 5 seconds. You can change it by dragging one of its edges in the timeline. Alternatively, you can click the Duration clock icon at the top of the timeline to enter a new duration.
Step 3: Export video to MP3 format?
- Filmora Video Editor allows you to export videos and convert them to the most popular video and audio formats, such as MP3. Click the Export button above the timeline and then navigate you to a new window. By default, there are 12 video/audio formats for you to choose, then you can choose to export the video to MP3.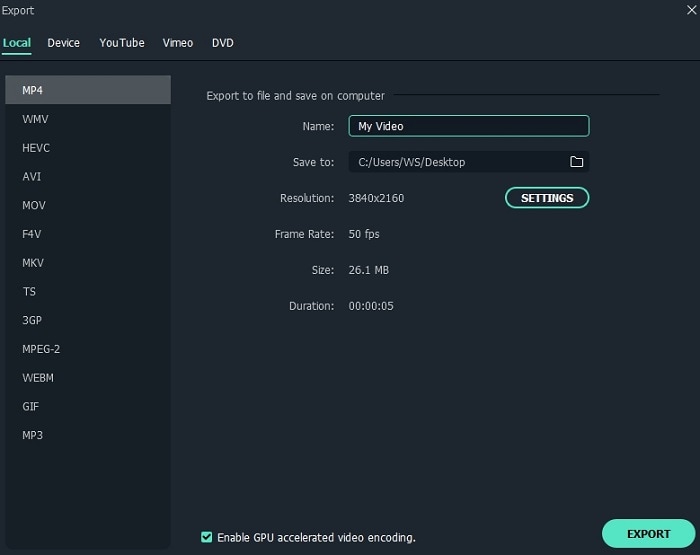 - If you are not satisfied with the video's parameters, please click Settings to change it manually. In the Settings window, you can set the quality to Best, Better, and Best. You can customize the video parameters, including encoder, resolution, frame rate, and bit rate. For audio, you can customize the encoder, channel, sample rate, and bit rate.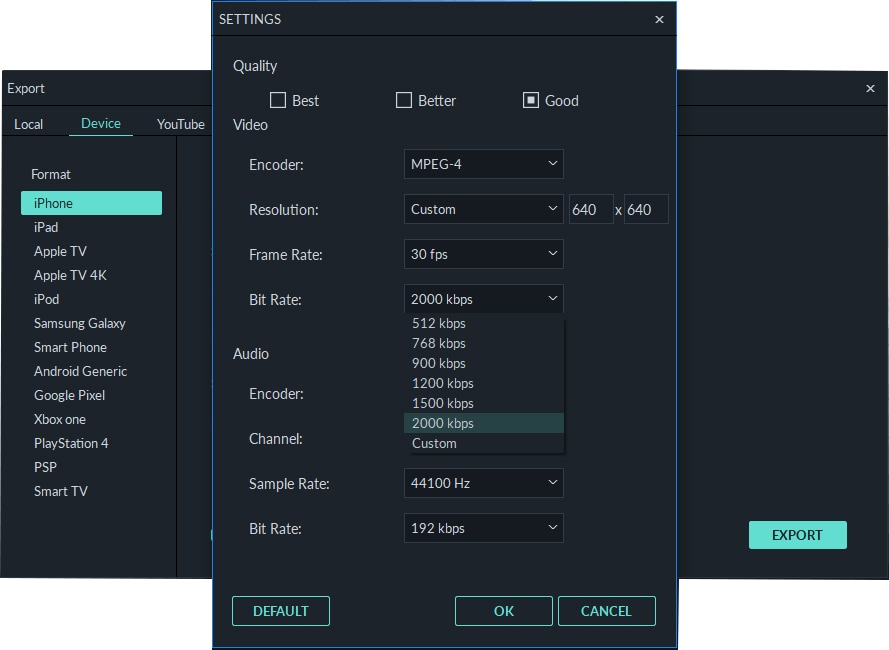 Step 4: Then you can give a name to the video and choose the destination to save the video. Finally, click Export to convert the video format to MP3.
---
Part 2: The Best 3 Best YouTube to MP3 Downloader Online
There are different ways in which a YouTube video can be converted to MP3. Those people who do not wish to pile up applications on their mobile devices can choose online converters to download and convert the video into MP3. Let us discuss how to convert YouTube to MP3 without downloading software while ensuring the video quality.
#1. Ymp4
---
#2. Ytmp3
---
#3. MP3Downy
---
Part 3: The 6 Best YouTube Video Downloaders and Converters to MP3 for Android
Many people use Android devices, and many of them like to convert YouTube videos into MP3 rather than downloading an MP3 file. It is better for people with many conversions to download a YouTube to MP3 converting application for Android. Some such applications are listed below.
#1. YouMP34
---
#2. Peggo
---
#3. VidMate
---
#4. YouTube MP3
---
#5. TubeMate YouTube Downloader
---
#6. YMusic
---
Part 4:Top 6 Free YouTube to MP3 Downloaders and Converters for iPhone
Even Apple users need to convert and download YouTube videos into MP3 formats without compromising the quality, so we have listed a few of the best iPhone MP3 downloaders and converters for iPhones in the passage below.
#1. Video to MP3 Converter
---
#2. MyMP3
---
#3. McTube
---
#4. Freemake Video Downloader
---
#5. MxTube for YouTube
---
#6. iConv: Video & Audio Converter
---
Conclusion
Everyone enjoys watching videos on YouTube as well as on any other platform. At times, people prefer MP3's over videos, and most of the video content will not be available in audio formats. In such cases, there will be a need for converting these videos into MP3 formats, which can be done using the converting tools mentioned above.
Each of the tools we mentioned above can be used as the best YouTube to MP3 converter and downloader, and these applications can provide the best MP3 files without compromising the quality of the files. Please let us know what you think about the suggestions above and feel free to comment if you are aware of any better YouTube to MP3 converters and downloaders. Thank you.