For Mac users, the upgrade to OS X Yosemite is voluntary and they cannot expect any compensation on a fail upgrade from Apple. Don't be upset! Here are top 10 tips to help you to guarantee a successful Yosemite upgrade.
1
The Macs that can upgrade on Yosemite OS X
The following are the Mac processors that are compatible with the Yosemite OS X:
iMac: mid-2007 or later versions
MacBook: 13" Late 2008 Aluminum, Early 2009 or later versions
MacBook Pro: 13" Mid-2009 or later versions
MacBook Pro: 15" Mid/Late 2007 or later versions
MacBook Pro: 17" Late 2007 or later versions
MacBook Air: Late 2008 or later versions
Mac Mini: Early 2009 or later versions
Mac Pro: Early 2008 or later versions
Xserve: Early 2009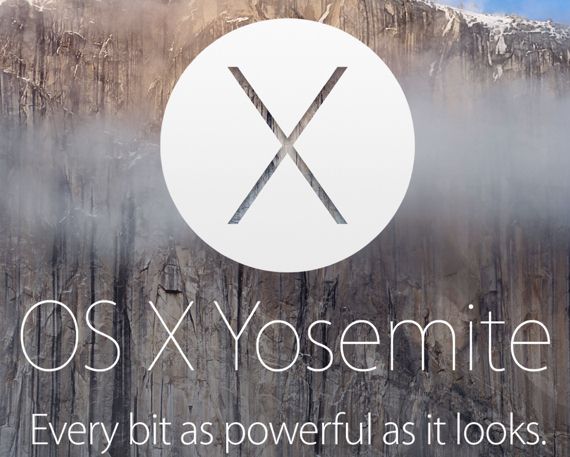 2
Prepare Work before Upgrading to Yosemite
It is important to back-up your Mac's data before upgrading to the Yosemite operating system. You can do so through many ways. In fact, Apple app store has countless apps that make the backing up of your data quite easy and time saving. Not only do the Apple provide the time saving apps but also some of the Apple's cloud based services ensure that your data is safe.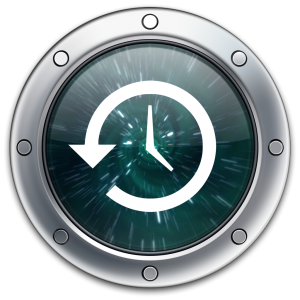 • Time Machine Backup
Time Machine is the built-in data backup feature in your Mac OS X. It performs clean backups and restores the items. It works with your Mac and an external driver. You just have to connect the driver, give the command to Time Machine to use it and wait for the process to take place. It automatically backs up the whole data from your Mac including files, applications, accounts, preferences, email messages, music, photos, videos, and other documents. The feature that differentiates Time Machine from other apps is that it not only keeps a spare file of every document, but it remembers how your system looked on any given day and sets it up the same way after upgrade. Time machine keeps hourly, monthly and weekly backups until your drive is full.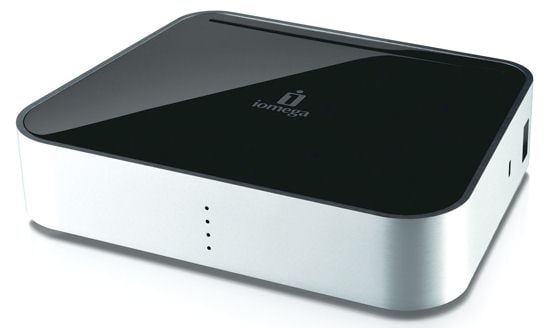 • External Drive Backup
Get an external storage memory hard drive to store all your documents in that one drive. Choose the storage drive that has at least twice the space than your Mac storage. Maximum hard drives are of 1 TB memory that is more than enough to store every document of yours. Save all of your documents or whatever important files you want in the hard drive. Make sure that the external hard drive is empty and formatted so that every desirable file could fit into it.
3
Troubleshooting on Yosemite Upgrade
It is obvious that with a new OS X, Mac users must have been facing a lot many problems, but with the problems, there comes a lot many solutions too. One can mechanically alter the problems that Yosemite OS X has been giving. Many of the errors and the common bugs are caused due to countless download efforts of the Yosemite. If you are getting the download problems, then you should be patient and let Apple deal with it in time. But other app crashes and freeze problems can be altered. The reason that there are bugs in the OS is that there are download issues, if there is no problem during downloading then the bugs will also not be present.
• Lost Important Data after Upgrading to Yosemite
If you were not careful enough to save all of your data and files on Mac before upgrading it to Yosemite OS X, then you can be sure that you would not be able to access the data lost.
Solution: But there are many ways to retrieve your files and folders. You do not need a professional to restore your data loss. iSkysoft Data Recovery for Mac will eliminate your hassles with just a few clicks. You can recover almost any file including images, movies, audio, documents, mails or even archives and much more. You can either download or buy the Recoverit (IS) for Mac and get access to all of your lost data with the easy and do-it-yourself software.
• Yosemite's iCloud sync not working for many apps
It is possible that many of the users must have been facing iCloud sync issues with the new Yosemite OS X. Apple is making a huge change in the iCloud in iOS 8 and OS X 10.10 Yosemite. This will cause troubles for you if are using the iCloud in one of the older versions.
Solution: Either you have an option to download Yosemite and not use iCloud in that or there are a few way outs that can be helpful. If you want to use iCloud then upgrade your Yosemite along with iOS Beta 8. The users will have to wait until Yosemite launches with the new iCloud and until then you have to resort to moving all your documents from iCloud to Dropbox.
• Other Yosemite Nightmares
1. 'Code cannot be redeemed' - If the users are facing this problem then the error can be easily resolved. Go to the Purchases tab in the Mac App Store and refresh the purchases tab to find "OS X Yosemite Beta 1″ at the top of the list and Download the installer again to install it.
2. Download Fail - If your download is failing then there a few ways that you can apply like downloading the OS X when there is less traffic in mornings or late nights. Flushing DNS Cache, renewing DHCP lease or using a VPN to change the download location can also help you out.
3. Beta Program Site is Inaccessible - You probably crashed the Beta site just like others in your league. It must be giving you issues regarding crashing of apps and much more. For, this you simply have to wait for Apple to resolve the problem.
4. Software incompatible – After you upgrade to the new OS X Yosemite, you will find that there are many software you installed are not compatible with this new OS. Don't worry. Here are the list for the OS X Yosemite compatible software that help you to deal with video, audio, DVD, PDF and more on Yosemite.
OS X Yosemite Compatible Software