Live Streaming has become the modern way for businesses as well as influencers to communicate with their audience. Since live streaming provides the liberty to talk with your followers in real-time, it is the most effective way to develop strong customer relationships.
Thanks to smartphones, live streaming has become easier than ever. As long as you've got a smartphone and a stable Internet connection, you have the power to go live on different platforms any time you want.
In saying that, today's blog is entirely dedicated to 12 best live streaming apps that you can install on your smartphone and quickly engage with your followers/target audience through a live broadcast.
You may be interested in: Best live streaming platforms in 2020.
So, let's get started.
The 6 Best Live Streaming Apps for iOS
To make it more convenient for our readers, we've separated the list into two categories, i.e., live-streaming apps for iOS and Android. Based on your smartphone brand, go through the right list, and pick the most suitable streaming application as per your preference.
So, let's start the list with the top 6 mobile streaming apps for iOS users.
#1: LiveStream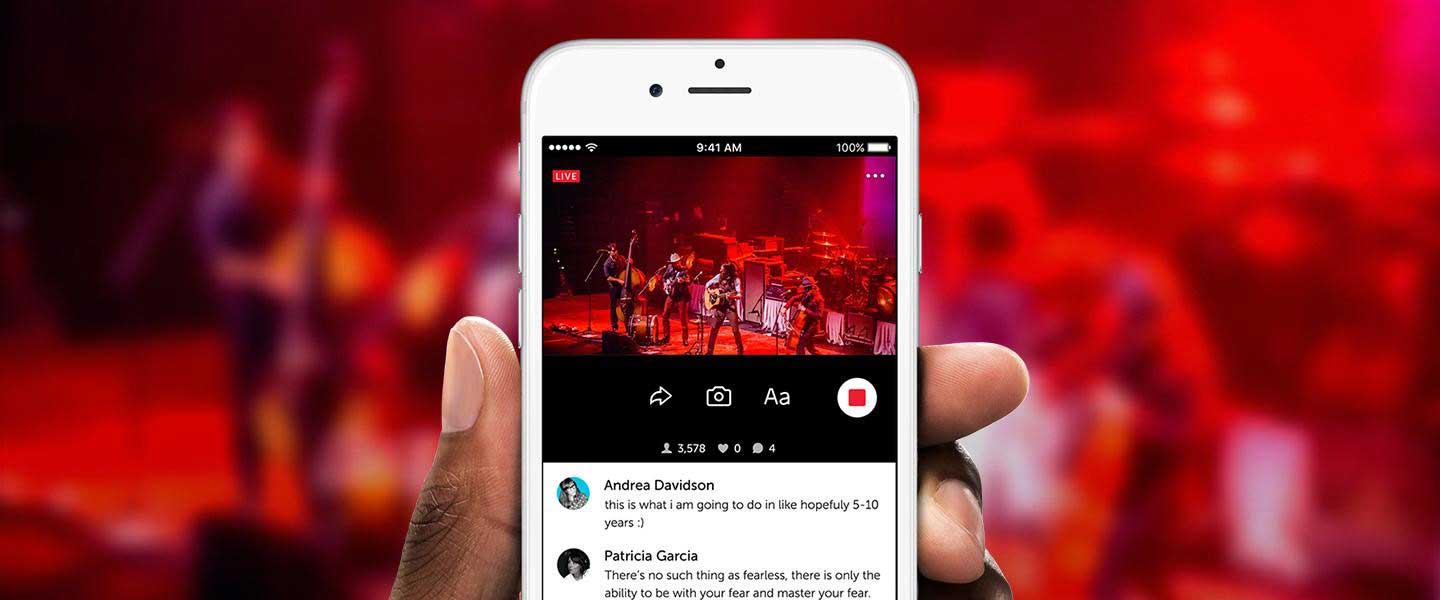 LiveStream is a feature-rich live streaming app for iOS where you can find various broadcasters and watch their events in real-time. What's extremely captivating about this app is that you can find a variety of live events any time you open the app. Statistics suggest that the app witnesses over 75,000 live streams each month.
Since there is an extensive range of options to choose from, you'll be able to watch different types of events as per requirements. Also, if you've got a significant following, you can use LiveStream to start your own broadcast and engage with them in a live conversation.
Pros:
Find Live Events in Different Categories
Watch the Replay of Events if You've Missed the Live Stream.
Go Live and Engage with your followers through live chat.
Cons:
You might not find events in a specific category all the time.
---
#2: Periscope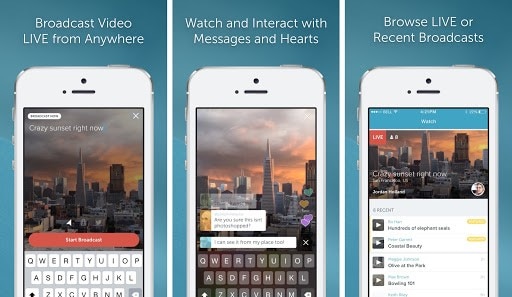 Periscope Live Streaming app is Twitter's contribution to the world of iOS live-streaming apps. With an easy-to-use and intuitive interface, anyone can start a live stream using Periscope. Moreover, the app lets the user connect to people globally. Apart from starting your live broadcast, you can also use Periscope to find different live streams in various categories across the globe.
Pros:
Broadcast live videos from anywhere in the world
Watch Different Live Streams from Specific Categories
Go Live With One Tap
Cons:
Due to poor organization, you might miss out on the newer live streams
---
#3: Facebook Live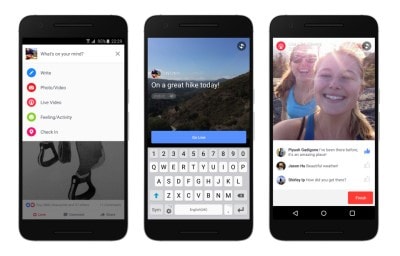 The social media tech giant released Facebook Live as a standalone app back in 2015. However, as the app successfully surpassed the beta test phase, Facebook integrated the live stream feature to the regular Facebook app.
Today, you can easily start a live stream using Facebook itself. Facebook Live is a great option for people who have a decent Facebook following and want to engage more with their followers. With one tap, you can start a Facebook Live video and communicate with your friends/followers through the live chat.
Pros:
Start Live Streaming With One Tap
No Need to Install a Third-Party Application as the Facebook Live feature is built-in
Cons:
Often users have reported facing several technical issues while starting a Facebook live stream
---
#4: Instagram Live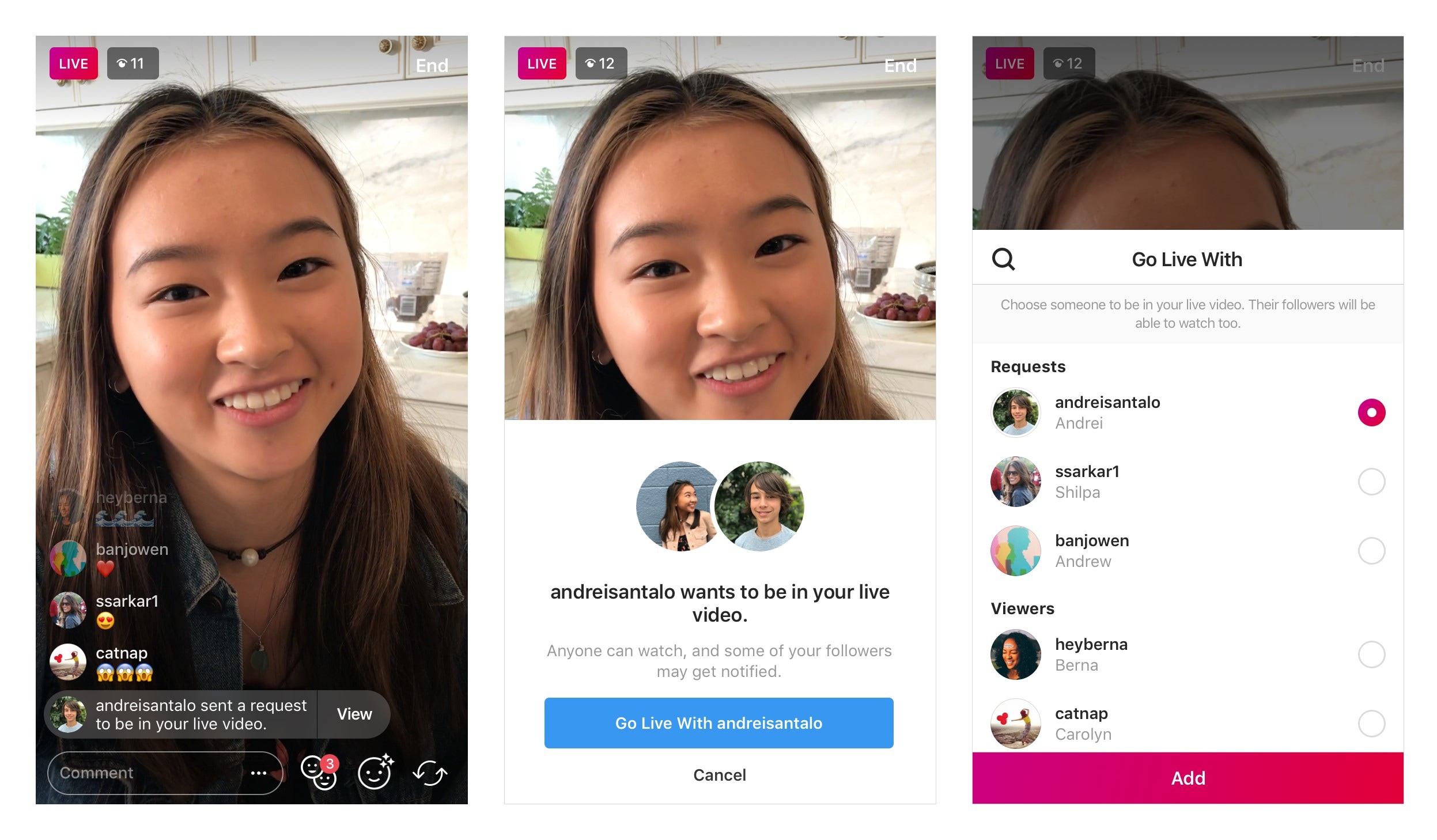 It's no secret that Instagram Live is owned by Facebook. However, the app has its live streaming feature. In fact, Instagram is one of the most popular live-streaming apps these days. From celebrities to an average user, everyone has become a fan of "Instagram live stream" as it's the most convenient way to start a live broadcast. And, since Instagram has millions of active users, it's the perfect platform for brands and startups to target their audience and connect with them through a live stream.
Pros:
Save Your Live Streams for Viewers
Go Live With Other Influencers in Your Community
Perfect for Brands and Influencers to Engage With Their Audience
Cons:
Instagram Live often runs into technical issues
---
#5: Live Air: Solo
Unlike other live-streaming apps, Live Air: Solo gives you the liberty to have full control over your live broadcast. With Live Air: Solo, you can direct your entire live stream. It means that you have different tools to customize the live stream and give it a personalized touch so that it becomes easier to engage the viewers.
You can even add pre-recorded video clips in between the live streams using Live Air: Solo. In a nutshell, Live Air: Solo is one of the best live streaming apps, especially if you want a streaming app with multiple features.
Pros:
Several features to customize your live stream
Use Pre-recorded videos during the live stream
A free live-streaming app for iOS users
Cons:
The user-interface has a steep learning curve
---
#6: Event Cast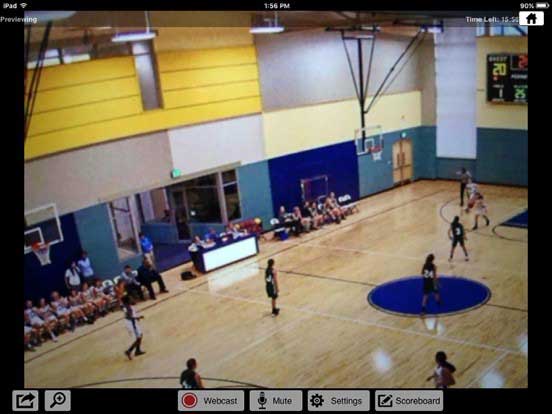 Event Cast the perfect iOS live streaming app for people who want to live broadcast a specific event, mainly sports events. Even Cast allows users to convert their iPhone into a web case studio and overlay the live streams with different elements such as logos and scoreboard. With Event Cast, you can also watch someone else's event live broadcast, making it a complete package for everyone.
Pros:
Stream Live Events through Your iPhone Only
Add Multiple Layers to Customize the Live Stream
Cons:
If you use the free version, the in-app purchases might interrupt your live stream several times
---
Top 6 Mobile Streaming Apps for Android You Need to Know
If you own an Android device, some of the above-mentioned live-streaming apps, like Instagram and Facebook Live, will work for you. However, if you're looking for exclusive live-streaming apps for Android devices, we've also put together a dedicated list. So, without any further ado, let's quickly take you through the best live streaming apps for Android.
#1: Twitch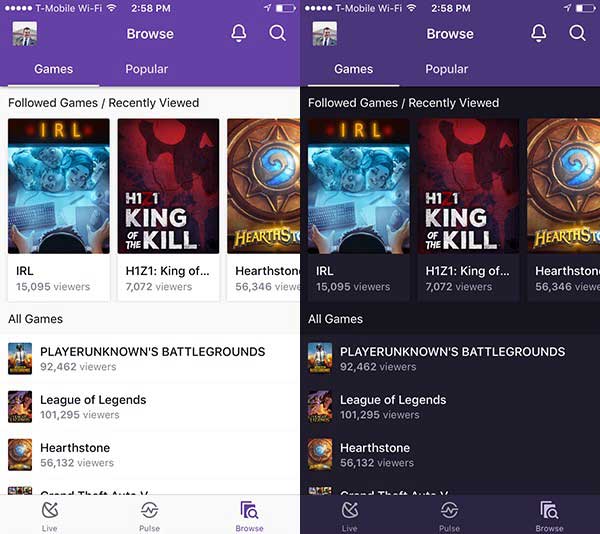 Twitch is among the top live streaming apps across the world. Usually, Twitch is used by gamers to live-stream their gaming sessions. However, it also has a decent audience of entertainment enthusiasts. It means you can also use Twitch to gain exposure for your content, be it music or video production, especially if you're looking to increase your followers.
Pros:
Share Live-Streams to Multiple Platforms With One Click
Built-in Chat Screen to Communicate With Viewers
Cons:
Users have reported witnessing lags while going live on Twitch
---
#2: GoLive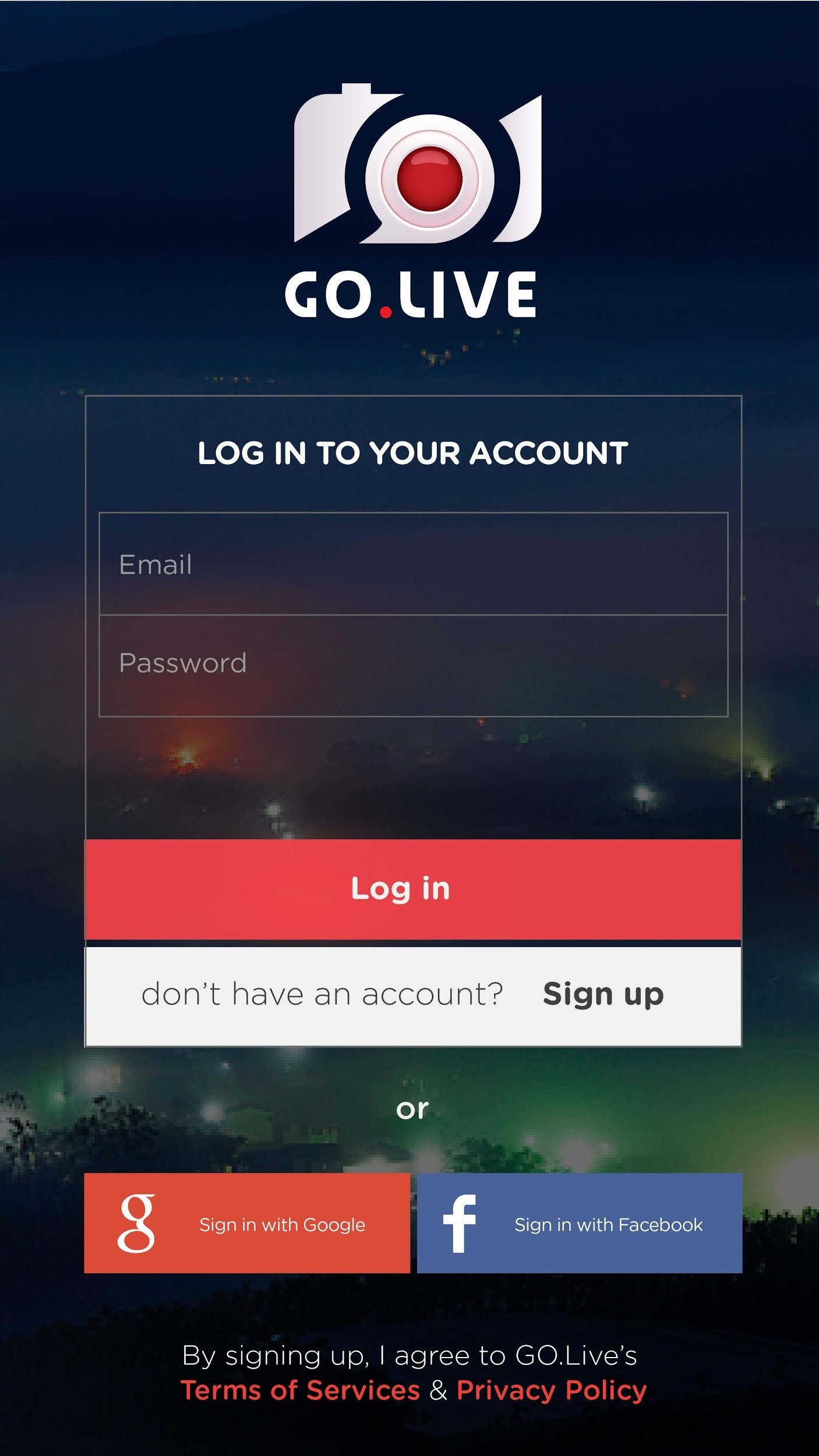 GoLive is yet another excellent live streaming app for Android users. It's perfect for people who want to broadcast their live streams and connect with random people from different corners of the world. With the dedicated video calling feature, you can talk to people on a video call and make friends globally.
Pros:
Talk to People in Real-Time Through Video Calls
Send notification to your viewers every time you start a live stream
Cons:
Being a relatively new app, Go Live lacks several features you'll find on other live streaming platforms
---
#3: UStream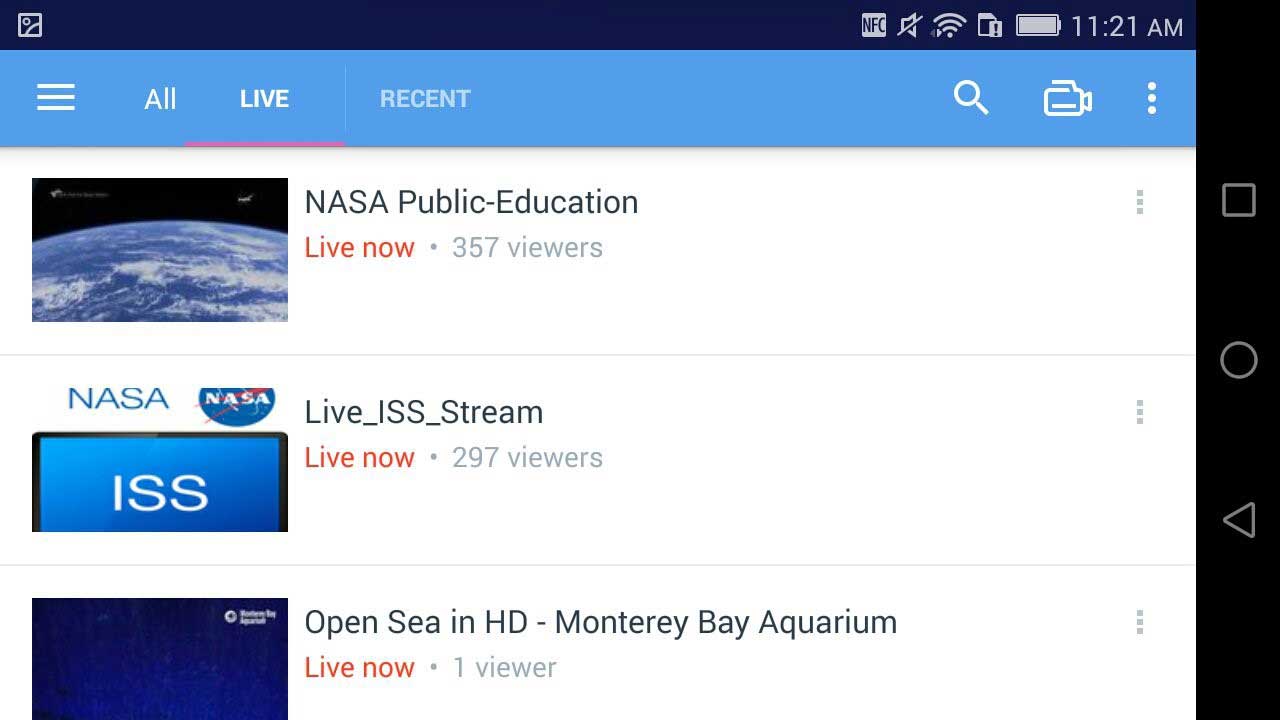 UStream will give you access to hundreds of live stream events from different categories. Based on your interests, you can explore the live feed section to find the right live streaming content. In addition to this, you can also start your broadcast with one tap using UStream.
Pros:
Broadcast in different quality (360p and 720p)
Interact With Your Audience through Live Chat
Cons:
You might encounter unexpected lags in between the live-stream
---
#4: YouNow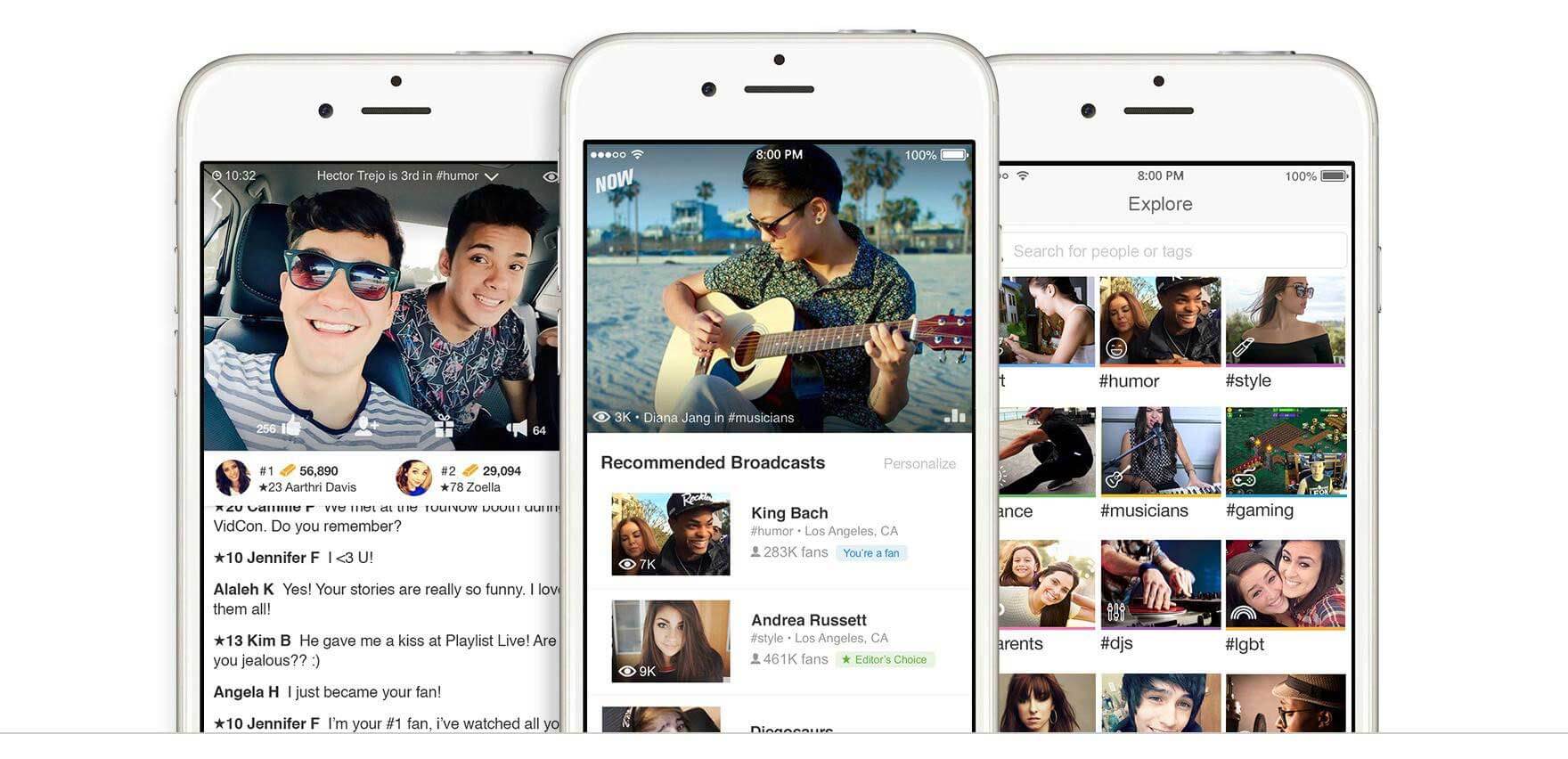 YouNow is the perfect platform for content creators who want to gain exposure for their content. Whether you're a musician, a dancer, or even a traveler, you can use YouNow to start live streams and captivate viewers from different parts of the world.
Pros:
Connect With Global Audience
Get Paid for Your Live Streams
Cons:
Android 10 users have reported encountering app crashes
---
#5: Broadcast Me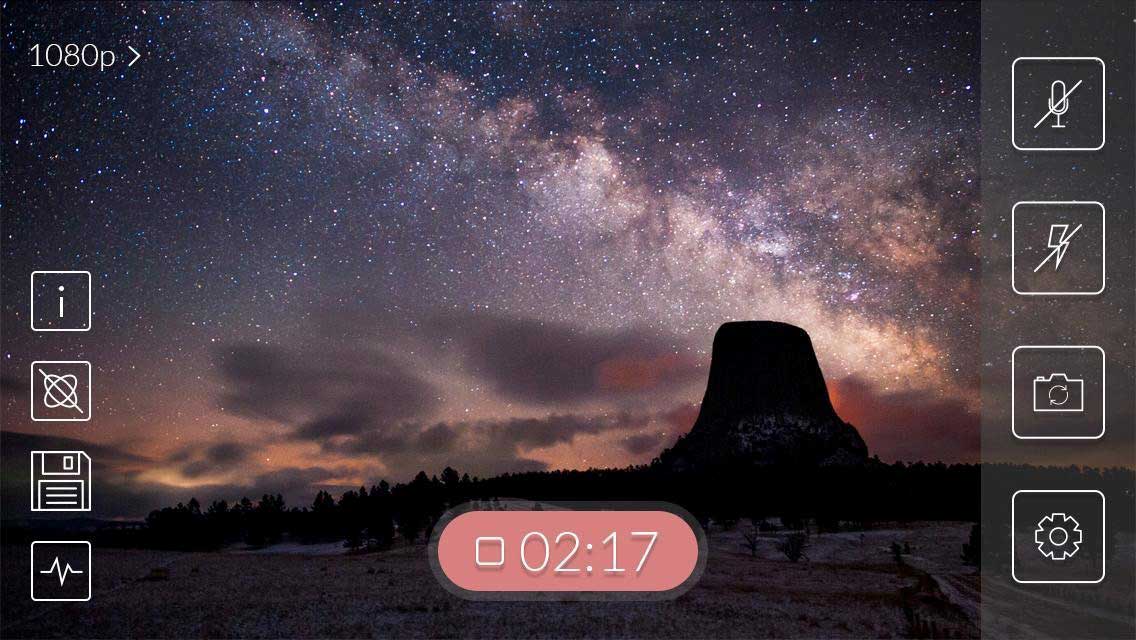 Broadcast Me is a free live streaming app for Android users that'll help you broadcast your live stream to every social media platform including Facebook, Instagram, Twitter, etc. The app integrates all these platforms automatically and lets you see live chat from every platform.
Pros:
Broadcast Live Stream to Multiple platforms
Respond to Live-chat from multiple platforms through one app
Cons:
Frequent Unexpected Crashes
---
#6: GoStream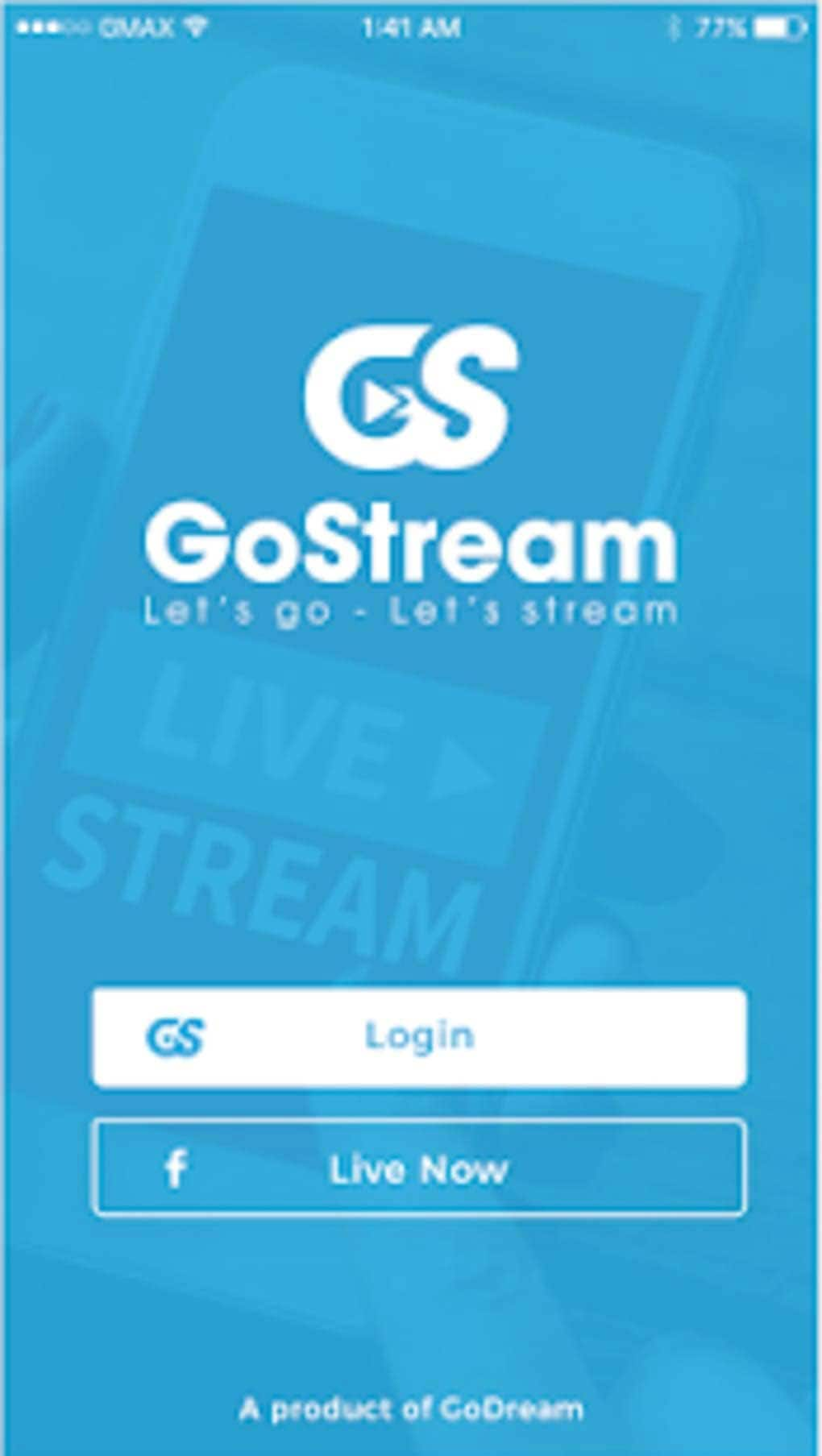 GoStream is a light-weight live streaming app for Android that'll help you live-stream your videos on two most popular video platforms, i.e, Facebook, and YouTube. It offers a straightforward process to start a live stream with minimal efforts.
Pros:
Sign-in and Start Your Live Stream Immediately
Add pre-recorded videos to live streams
Cons:
It has comparatively limited content
---
Bonus Part: How Can I Live Stream from Mobile?
If you've never done a live-stream from mobile, there's no need to worry as it is an extremely easy process. It only takes three steps to start a live stream on a smartphone.
Step 1: Choose the right app as per your requirement and verify your account using the right credentials.
Step 2: Prepare the content you need during the live stream.
step 3: Simply click "Go Live" and start your live stream.
---
Conclusion
That concludes our list of best live streaming apps for iOS and Android. Now all you have to do is choose the right streaming app and start your own live streams to connect with your audience in a more engaging way.
If you want to record your live streaming video, you can try Filmora Video Editor! Download Filmora and have a try. It won't let you down!