Slow motion is such a great effect that you can consider using if you intend to spice a scene. The ability to slow down features in scenes has a way of bringing into focus things that might have been missed. But how to create a slow motion video by yourself?
Adobe Premiere Pro is one of the most professional video editing tool on the market, and it is popolar among video professionals. So, if you have a Premiere Pro at your PC or Mac, you can directly use it to make a video slow motion on Adobe Premiere Pro.
If there is no Premiere Pro, or you haven't used such video editing software before, an easy-to-use alternative software to Adobe Premiere is also recommended in this post. You can pick up one of them to make your own slow motion video as you like.
See Also: How to Create Slow Motion in After Effects [2018 Update]
Now, let's drive to the right section as follows:
Something You Should Know about Slow Motion Video
To create a slow-motion video, there are requirements that should be in place. For a video to attain a beautiful slow motion, it has to attain a minimum frame rate of about 48 fps. Frame rates which are normally expressed as frames per second are the frequency in which the video frames are displayed. The higher the frame rate, the smoother the video tends to be.
There are two methods that can be used to create videos in slow motion:
#1. Over-cranking
Normal videos or movies are played at 24-30fps so if in case a normal video is slowed down by half then it would play at 12-15fps and this can be way too rough and choppy. If it's filmed at 48-60fps then even if it slowed to half, it would be 24-30fps which will still look smooth and beautiful.
If you are using this method to slow down videos then you should capture the videos at a much faster rate than that of the playback. When the videos will be replayed in real-time standard speed, the video will not only be slowed down but will also remain smooth and beautiful.
#2. Time-stretching
This is where a new frame is fabricated from the original preceding frames. The new frames that are created get inserted in between the original frames. Digital software such as Adobe Premiere Pro can be used in making the frames and inserting them accordingly.
---
Adobe Premiere Pro Slow Motion - How Do You Slow Down A Frame in Premiere Pro?
1. Begin by clicking on the video and you will see that it's been shot at 60 frames per second which provides one with a lot of room to work with.
2. Click on "New > Sequence" to create a composition, here you need to set t-it at your target. You can set it at 30 frames per seconds that you can export it at.
3. Click and drag your footage once you have set the sequence then go ahead and set the beginning and the end.
4. Right click on the footage then select speed/duration. You can then reduce the speed to 50% which slows it by half.
5. The slow motion has been created and you will notice as you play it that it's much slower.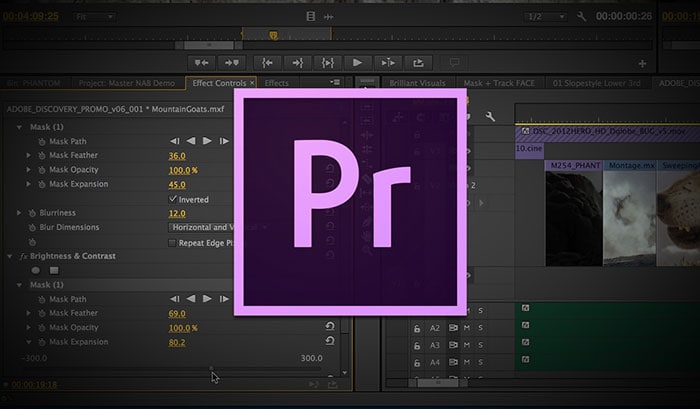 Can't Miss: [Top List] Best Adobe Video Editing Software in 2018
---
Filmora Video Editor - Best Slow Motion Video Maker for Beginners & Semi-professionals
Filmora Video Editor is a simple yet high-quality video editing tool with great features. It has an easy-to-use and intuitive user interface that's complete with motion elements, overlays, transitions, filters and some selection of royalty free music. This software makes professional video editing to e quite easy and seamless. Apart from the intuitive interface, it also has a great range of editing tools and advanced features that helps in turning every video into a masterpiece.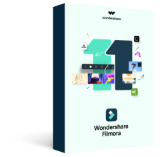 Action Cam Tool - Stabilize a shaky video, fix eye effect, apply slowdowns or speed ups and adds color styles of the popular TV shows and movies.
Full Editor - Hundreds of editing tools & special effects are listed in the intuitive interface in the category. You can directly use this simple tools to customize your own video easily.
Filter, Transitions, Overlays, Title, etc. Effects - A wide range of filter, title, transitions, overlays effects are offered to both free trial and register users.
Output - Dozens of output format or device for your choice. You can export and save a edited video to specific format, target portable device or upload to sites like YouTube, Viemo, or burn to DVD as you like.
...
How to Make A Slow Motion Video on Filmora Video Editor in Steps?
To begin with, make sure the Filmora Video Editor (Windows or Mac) is installed on your PC or Mac. Then launch it and choose "Action Cam Tool". After that, you can see an interface like below: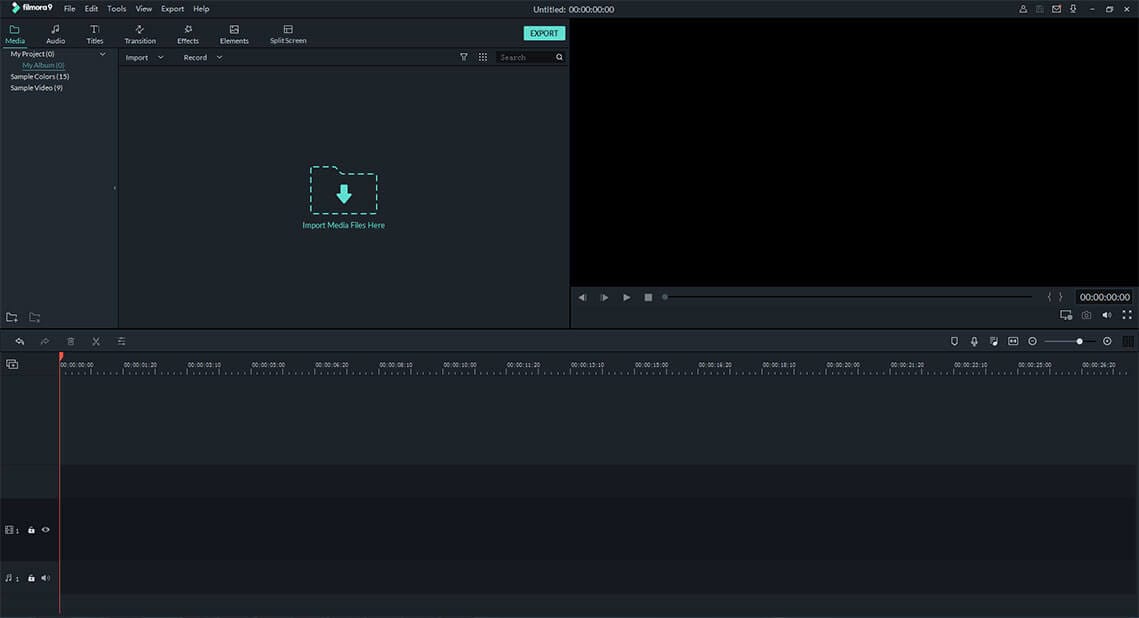 Then, click "Import" button to load the video clips you wish to creat slow motion effect. After that, you can enter the "Speed" menu by clicking on the left panel. Then do it as follows:
- Drag the slider to the position you wish to create a slow-motion effect. Then click "Add Marker" button.
- Drag and drop the slider to define how long you wish to perform the slow-motion effect in the video.
- Now, tick the "Speed" option, and drag the process bar backward. Here, you can also perform the "Replay" function in your video clip according to your needs.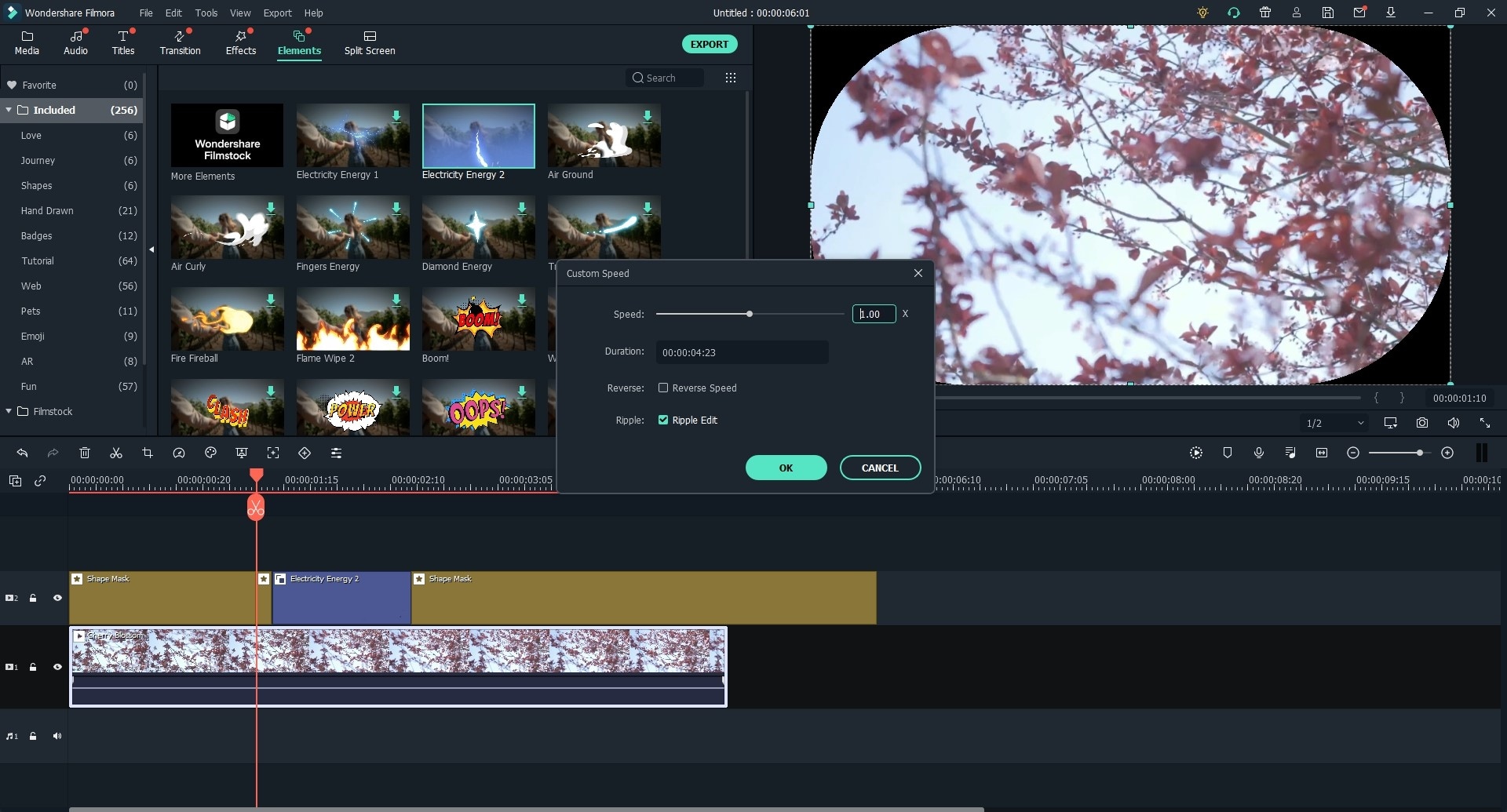 Finally, when the above settings have done, you can click "Export" button to customize your video name, output location, resolution, frame rate, etc. as you like. ("Same As Source" is recommended here!)
Note:
- In order to not damage the video watching effects, please be careful when you're going to change the video's resolution and frame rate.
- For editing video with effects, you can use the "Full Feature Mode" in the program again.
---
Conclusion
Above are the solutions to make a video slow motion on Adobe Premiere Pro or Filmora Video Editor, which program are you ready to try first?
In fact:
Adobe Premiere Pro is complicated for a beginner or semi-professional, and it is not a free tool, which requires to pay for monthly.
Filmora Video Editor is also not free, but it provide users with free trail version, which allows users to experience all functions without restrictions. What's more, you can export the video to your local disk with a Filmora logo.
And after comparing the detailed steps, it is not hard to find the Filmora Video Editor is more easier to handle. So, if you want to find an alternative software to Adobe Premiere Pro, this program could be a nice option to create slow motion.