Today, billions of users are fond of YouTube videos. We all explore YouTube for different purposes. Nowadays, a plethora of users watches ASMR videos to get calm and entertain themselves. In ASMR videos, a video creator whispers, taps, and makes various peculiar sounds sedate and put you into sleep. The ASMR videos don't seem attractive though innumerable users are captivated by it and love to watch these videos continuously. If you don't have any idea about these videos, you might think only one thing- what the hell is this?
ASMR was first coined in 2010. Autonomous sensory meridian response (ASMR) is a unique and unprecedented serene sensation felt inside the body. That sensation induces sleep. It is triggered by peculiar sounds like whispers, crackles, and accents; these sounds make you comfortable and relax.
Gibi ASMR and Gentle Whispering ASMR are the best ASMR videos on YouTube. They garner around 3.12 million and 2 million YouTube subscribers, respectively.
15 Best ASMR Videos on YouTube
ASMR videos are trending and rocking the world. Yet, you have known about ASMR videos. But you are probably wondering which is the best ASMR video or the most viewed ASMR video. Well! That is a common and obvious question to ask. Today, there are a plethora of ASMR videos on YouTube. Out of which few have rocked the internet. In this article, we will formulate the 15 best and trending ASMR videos on YouTube.
Gibi ASMR is the most popular YouTube channel for ASMR videos. It is owned and created by Gibi Klein. Other most popular ASMR videos of this channel are role plays, cosplay, relaxation, and tingles. The channel has garnered 3.12 million subscribers. That is impressive and tremendous. Every ASMR lover tends to watch Gibi Klein's videos to sedate.
"[ASMR] Slime Triggers!" video is one of the popular videos on Gibi Klein's channel. The video garnered more than 1.8 million views. The video contains whispers and scraping sounds with hand movements to help you fall asleep.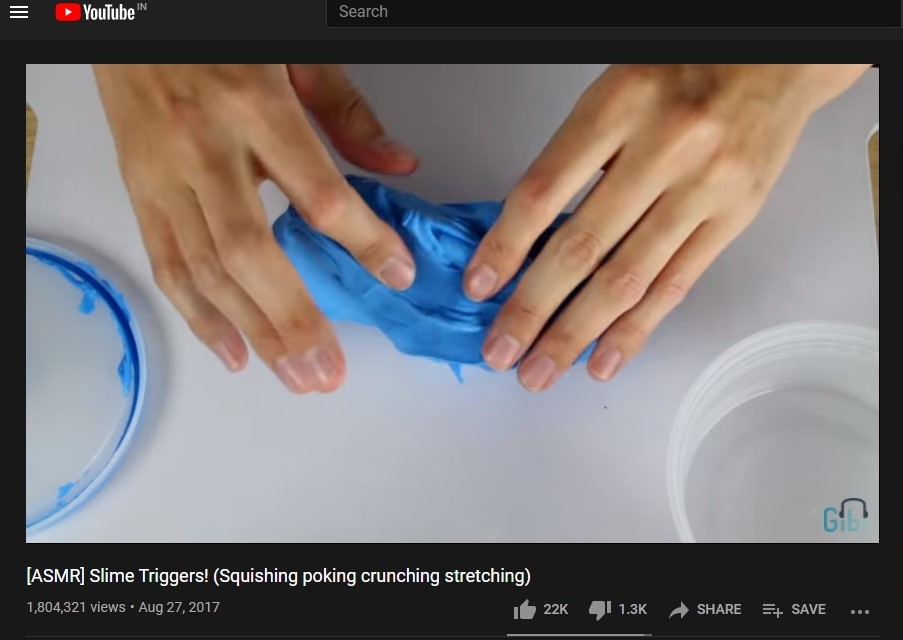 ---
If you are fond of rubbing, ticking, crunching, and wood kindling types of sounds, then the ASMRSurge channel is made for you. The first ASMR video of this channel was posted in 2012 on YouTube. The channel has earned 790k subscribers, and the most popular video of this channel is ASMR soap carving garnering 22 million viewers. The video got so many views as it is the most satisfying ASMR video.
"ASMR Mechanical Keyboard" video has more than 1.4 million views. It was uploaded in 2018. The video contains the sound of unboxing a keyboard. Along with that, the video also has a click-clack sound. The person liking the sound of keyboard buttons will love this video. If you want to buy the keyboard used in the video, go to the video description to get the link to the product.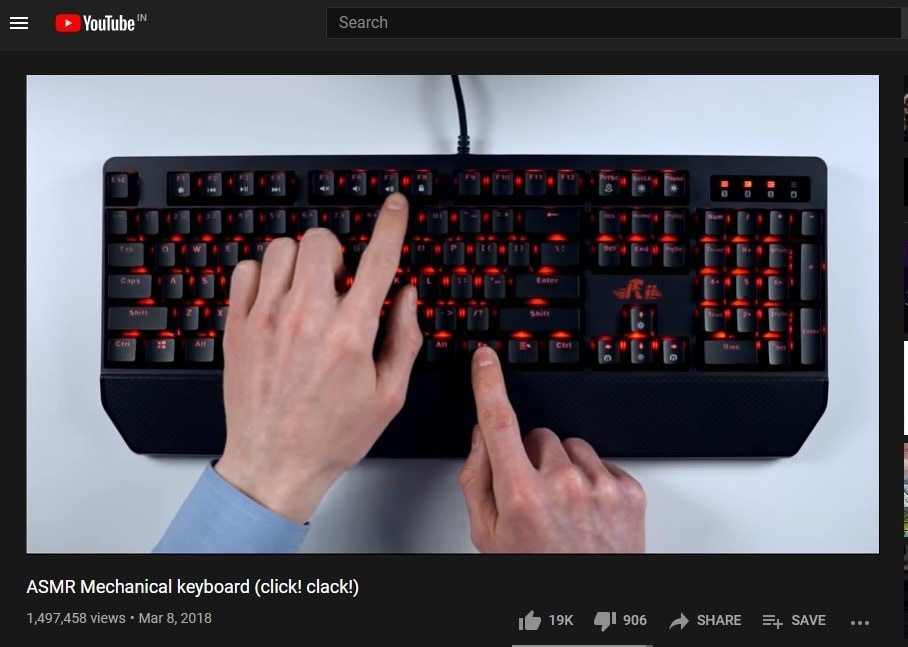 ---
French filmmakers created the channel "Made in France ASMR" in 2014. This channel brainstorms the best sound and visuals that calm your mind and body. That may trigger your tingles and fall you asleep.
The "Zen Garden Sleep AID" video contains no sound, but it has visuals of moving sand hypnotically. The video was launched on September 12, 2014. Till now, it has garnered around 2.9 million viewers. See this video to fall asleep in no time.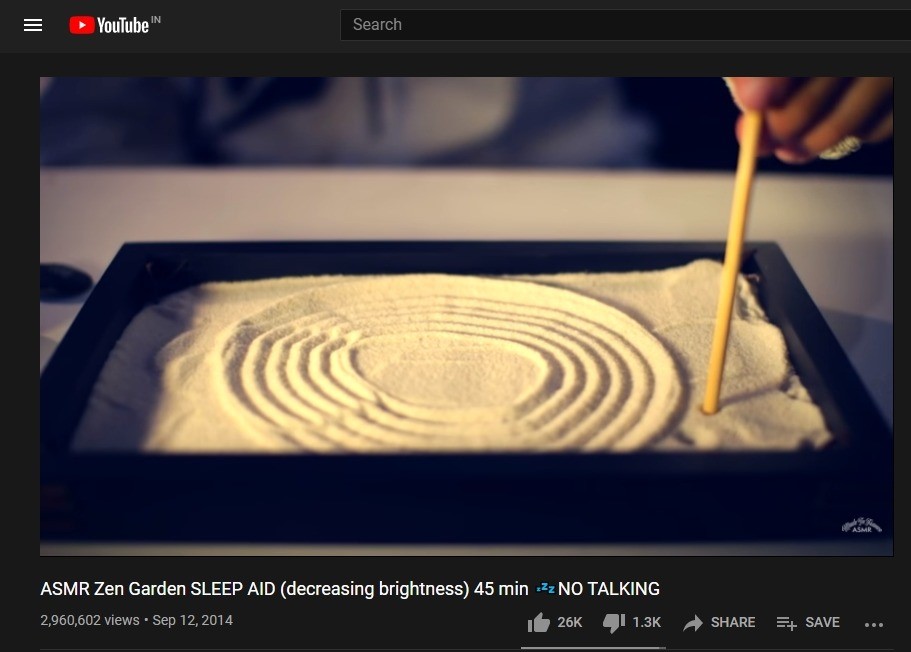 ---
Dmitri formed the massage ASMR channel in 2012. Dmitri had created this channel to provide peace and serenity to people across the globe. The first ASMR video of this channel was posted on December 10, 2012. The channel has garnered 879k subscribers.
"10 Hours of Tapping, Crinkle, and Trigger Sounds" video has no sound but has repetitive tapping, crinkling sounds, and visuals of hand motions. The video is 10 hours long, which is fantastic for ASMR enthusiasts. Also, the video has got the attention of more than 2.7 million users on YouTube. This makes the video the best and most popular ASMR video on this channel.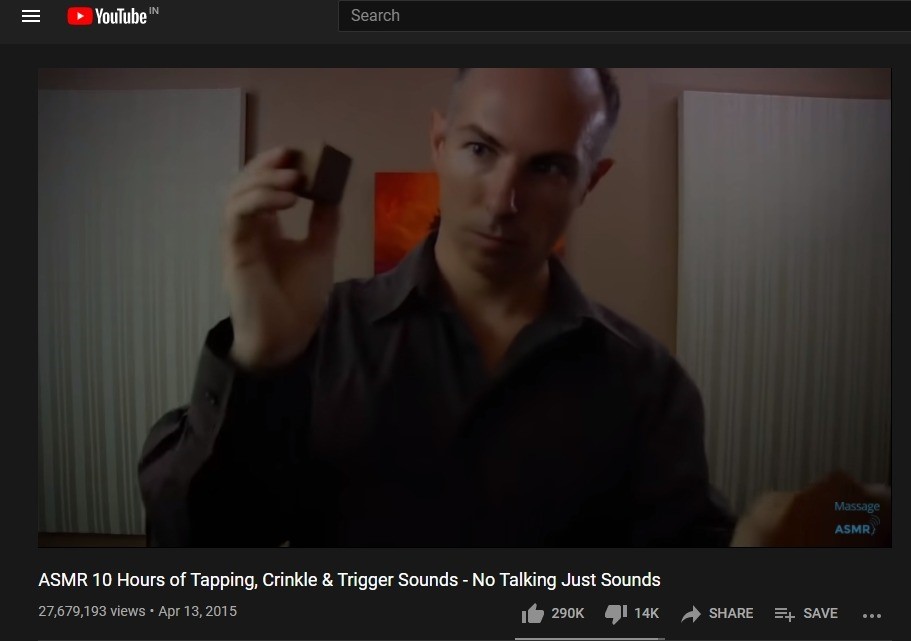 ---
"Gentle Whispering ASMR" is one of the best and popular ASMR video channels in Russia. Russians prefer to watch this channel of Maria Viktorovna for tingling. Her fans are curious about each video. Thus she has earned around 2 million subscribers.
"Simple Pleasures ASMR Soft Spoken Personal Attention" is an oddly relaxing ASMR video. Watch it when you are uncomfortable and unable to sleep. This video makes you asleep for sure. Till now, the video has garnered over 19 million views.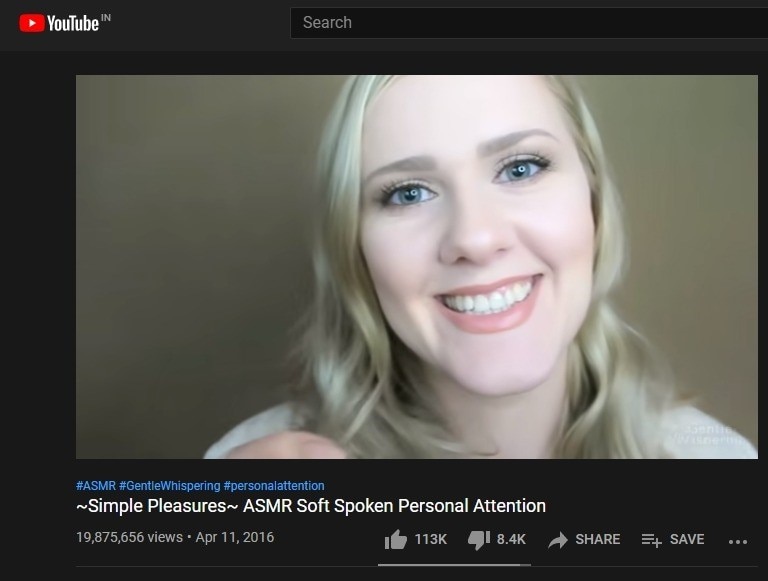 ---
Gibi ASMR channel is the best for ASMR videos. It has tremendous fan followers.
This is one of the trending ASMR videos across the internet. In this video, you will hear the sound of scratching, tapping, and wooden kindling. The video was uploaded in high quality so that users can enjoy it as much as possible.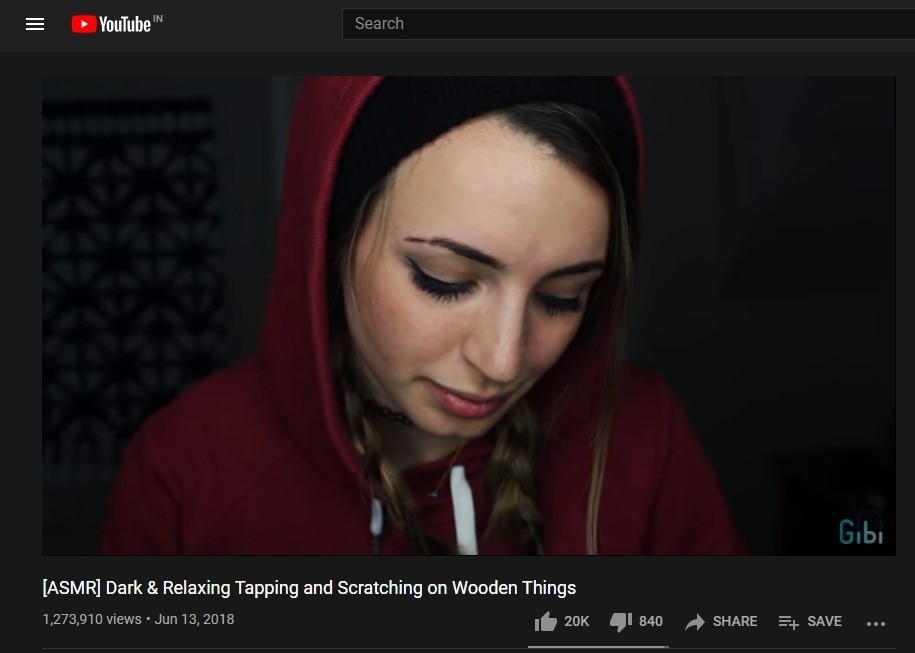 ---
ASMRSurge channel is here to tingle you from head to leg. If you want to feel ASMR's power, you should add this channel to your watch list.
People who love the fragrance of soap also love to scratch it. However, if you are scratching on your own, you are probably missing the pleasure of its sound. In this video, you can hear the sedative and heart-winning sound emerge while scratching soap with a knife.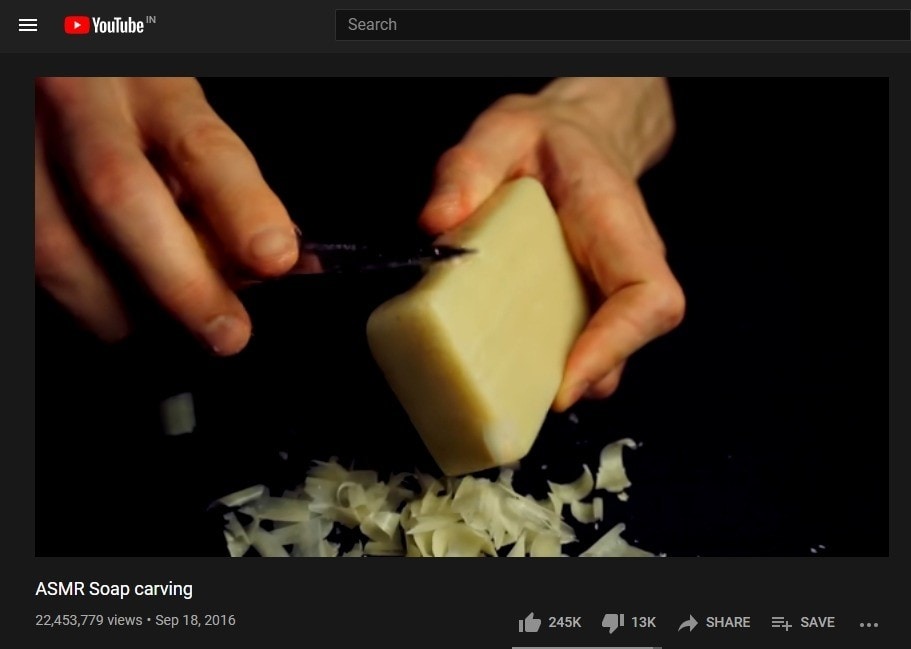 ---
The ASMR PPOMO channel originated in Korea. The artist is multilingual and never shows her entire face in the single frame of the video. She commenced her career as a YouTube gamer and later started with ASMR videos.
If your ears fascinate with chewing, eating, and smacking kind of sounds, you should now watch them. The video is full of these sounds.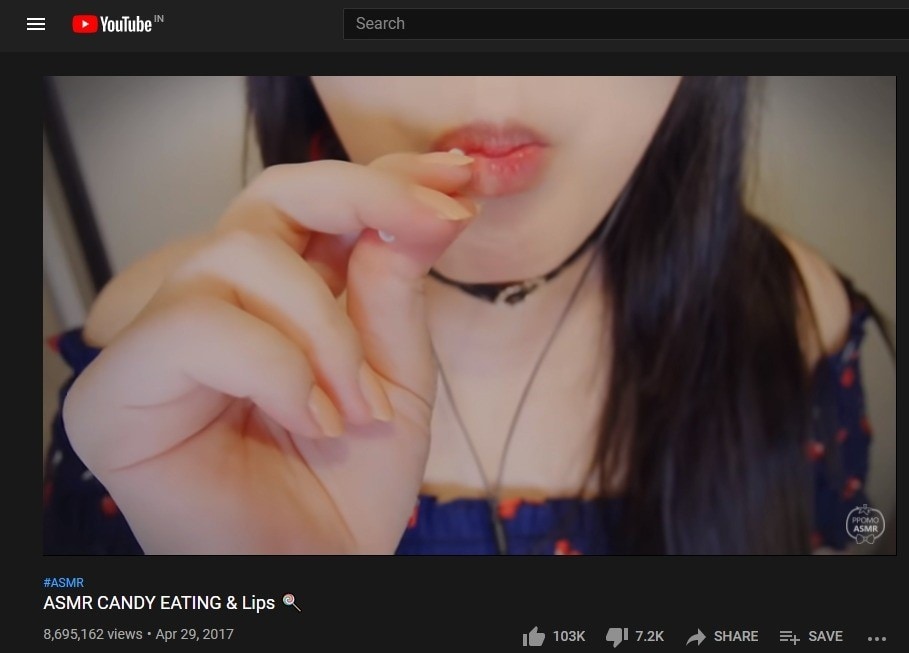 ---
Here is another best ASMR video from Gentle Whispering ASMR. You might be thinking about why we are talking again about this channel. Because this is the best and trending ASMR videos channel. It contains a plethora of videos having a huge fan following.
If fingers are tapping sound tingle you, then this video is made for you only. The video was liked by thousands and watched by millions.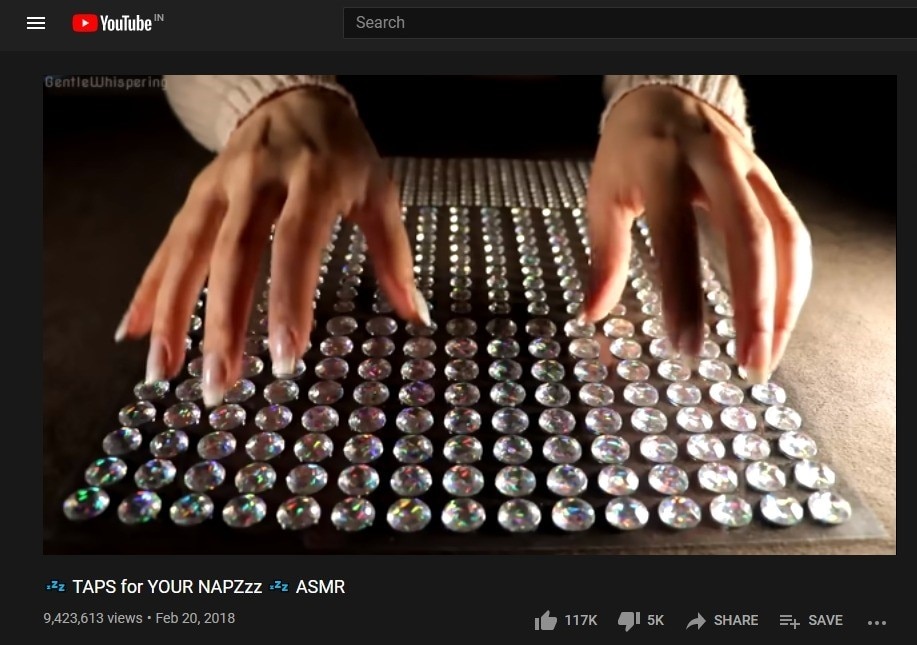 ---
This channel was created in 2011. Now, it has 3.48 million subscribers. That's the vast network.
The video guides you about making super crunchy dried foam. This video contains good visuals and soothing sound. Consequently, you will get a sweet sleep.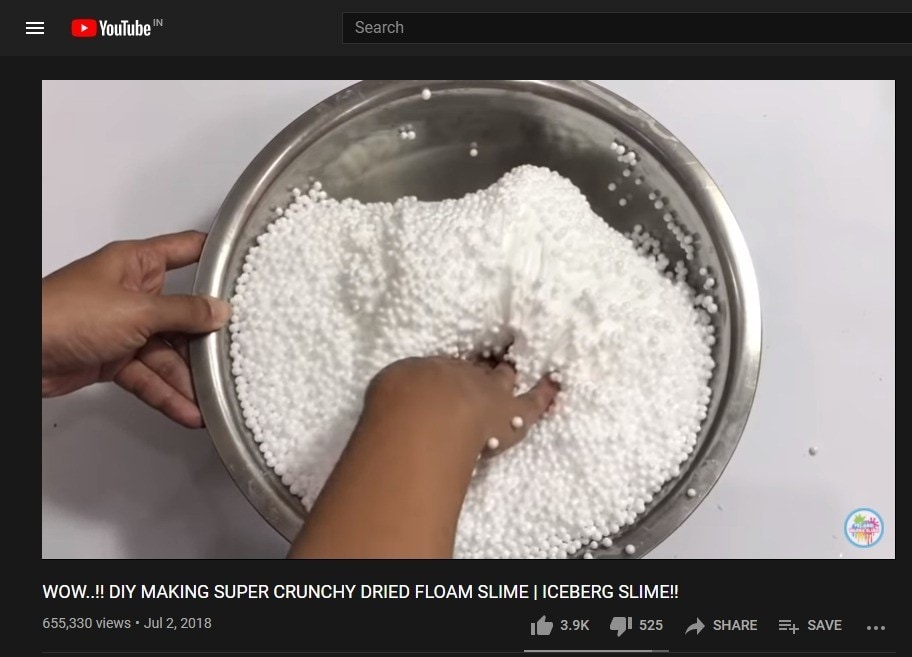 ---
Gibi ASMR is the trendiest ASMR channel. ASMR lovers should follow this channel to stay in tune with soothing and amazing ASMR videos.
The words whispered into the video have aimed to soothe your eyes. Viewers hugely liked it.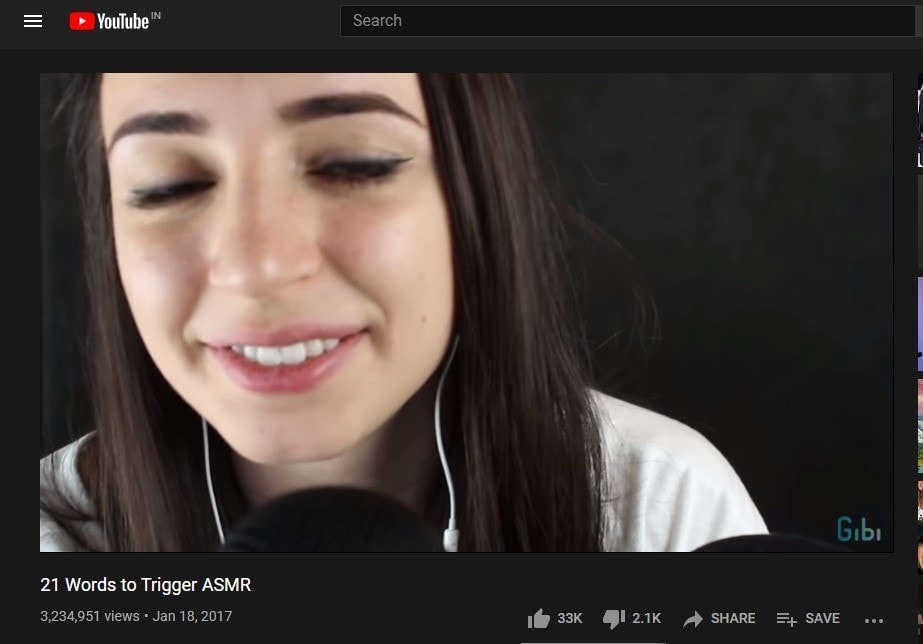 ---
Caroline ASMR is quite an impressive channel for ASMR videos on YouTube.
This best ASMR video contains color visuals with sedative sound. Play and watch it. Consequently, you will get an excellent and unmatched sensation.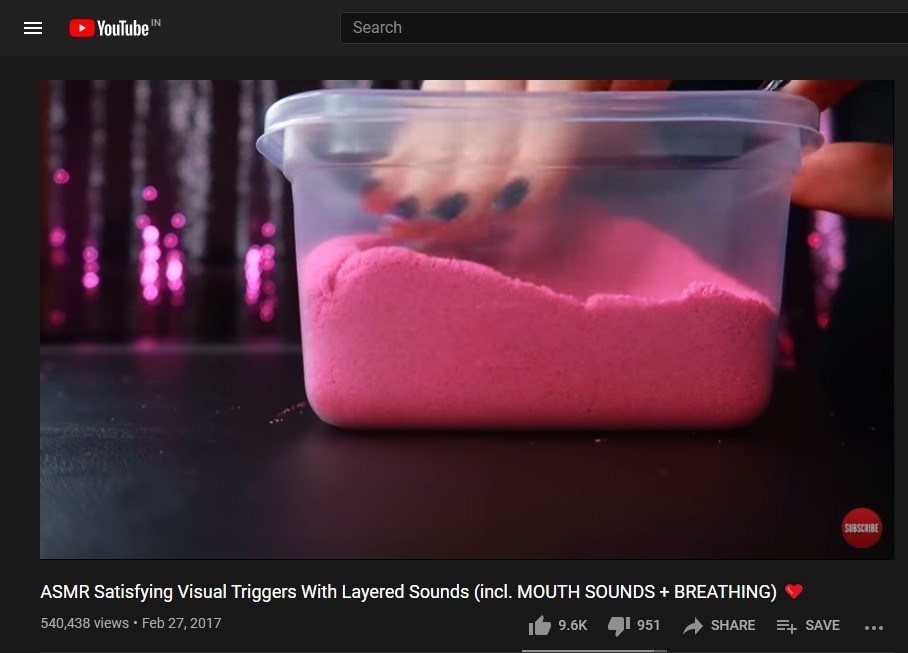 ---
Heather feather is a very familiar and popular video. This ASMRist has earned 530k followers.
The duration of the video is over 4 hours. It features 120 popular ASMR triggers. That is amazing for ASMR lovers.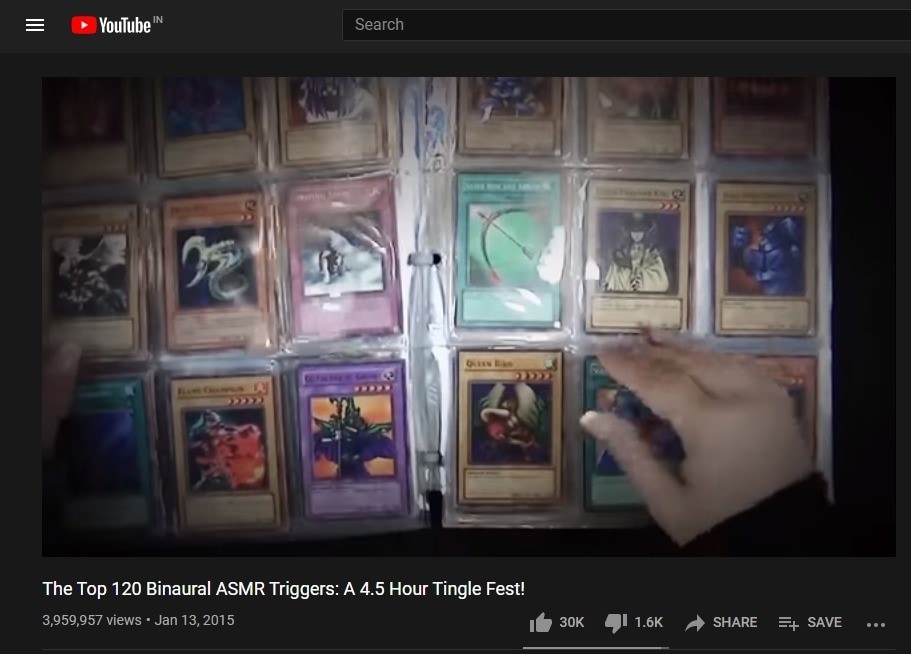 ---
The channel landed in 2013. Till now, it has garnered 154k followers.
The people fond of the drawing will like this channel most. This is the most viewed ASMR video on this channel. This video was released in 2016, and the video contains a calming sound to tingle you.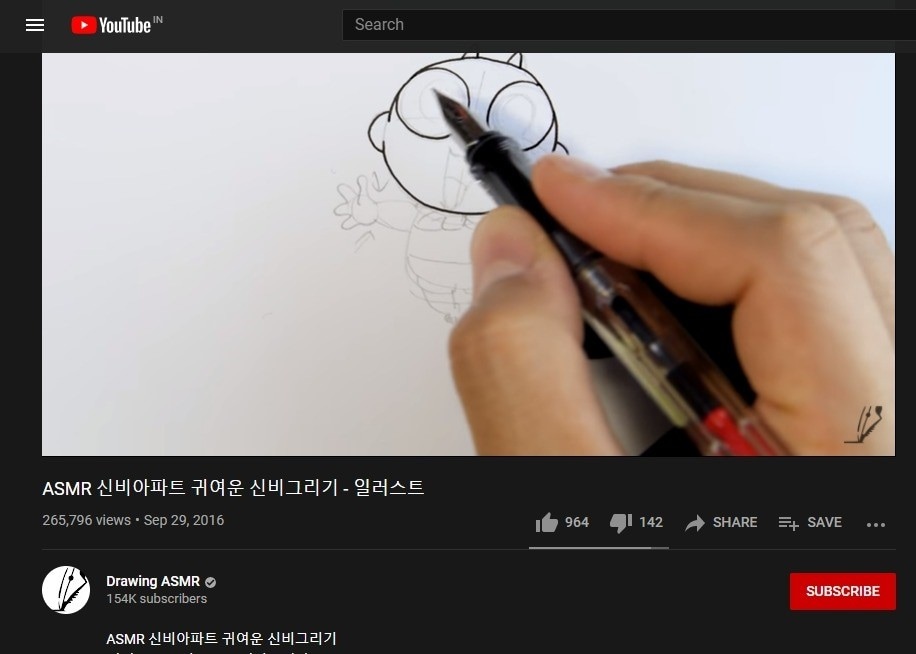 ---
Ellie Alien ASMR is a fantastic channel making the best ASMR videos for sleep.
The video is full of whispering, scratching, and light tapping sounds to arouse tingling inside you.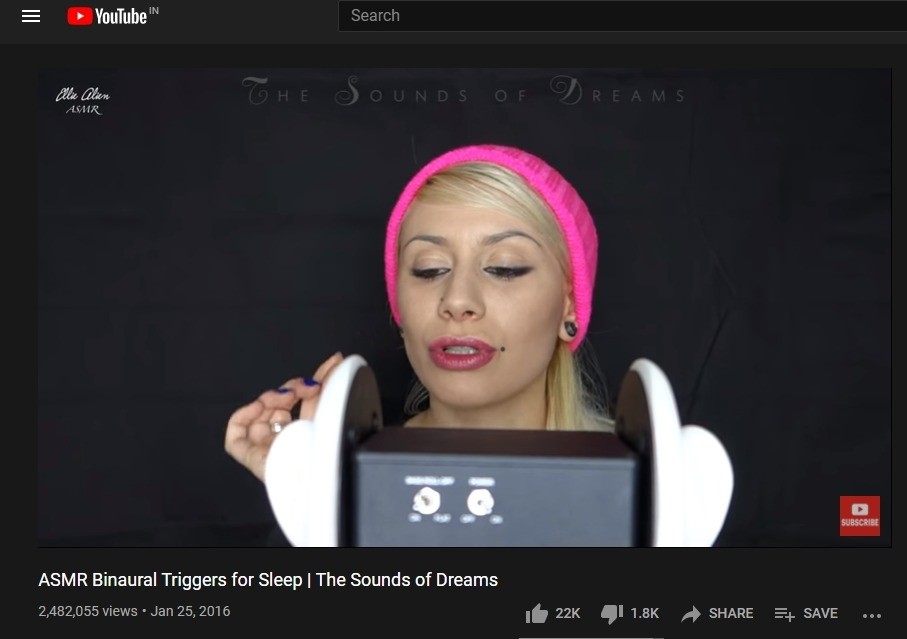 ---
All about ASMR Video
1. What is the most popular type of ASMR video?
There are numerous types of ASMR video. The most familiar types are Whispering, tapping, physical touch, personal attention, page-turning, light, role play, and eating. Among them, whispering is the most popular type of ASMR video. Whispering sound tends to soothe your soul and eyes more often than any other ASMR video type. If you also want to know about the most popular YouTube channel for this type, it is Gentle Whispering ASMR. This channel always claims to trend ASMR videos with the best visuals and relaxing sounds.
2. How to be a popular ASMR artist?
After getting so much about ASMR, you might get an intuition on recording ASMR videos or how to be a popular ASMR artist. Your content, visuals, and a mixture of soothing sound into video should be loud and clear. This can't be done with editing software. Filmora Video Editor (or Filmora Video Editor for Mac) is the best editing program to make your ASMR videos perfect. It gives a shape of uniqueness to your tingling ASMR videos. Get it now to make yourself a popular ASMRist.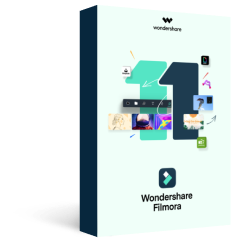 Key Features
Allows audio denoise to remove your video background noise.
The audio equalizer feature allows you to adjust the audio to achieve good sound mixing.
Use elements, transitions, and sound effects in Filmora X to make your video more attractive.
Provide video split, trim, crop, merge, edit, and other features to help you customize your video.