Kindly observe these commonly asked questions on VR apps:
"Are VR apps free?"
"Where can I get VR content?"
"What are VR apps for best videos?"
"What are VR 3D apps?"
If your mind also hovers around such questions at any point in your mind, stick to this post. It is going to be fun when we shall introduce you to high-quality VR Apps. Keeping in mind the experience and quality you get with tools such as Oculus, Rift, etc., these high-end VR apps for iPhone and Android work excellent in practicality. There is a kind of mesmerizing content you get while using virtual reality games, scenes, movies, and so on.
So, without much wait, let us get started with the top 10 Virtual Reality Apps with their brief introduction and features.
10 Best Virtual Reality Apps
Before you decide to invest a large chunk of money over expensive VR tools, take some time and read on the best VR apps given below.
Requirements to watch VR Videos on VR apps
The tools like Google Cardboard are one of the VR apps best to use. However, you need an efficient tool along with a virtual reality app to get real-hand experience. Firstly, follow the steps given below to watch 360-degree videos on Cardboard.
- Assemble Cardboard.
- Open any of your favorite VR apps.
- Select video.
- Tap the Play button to start it.
- Then, select the Cardboard icon which further split into two screens.
- Insert your smartphone in Google Cardboard.
- Look in around to watch that specific VR video.
1. Orbulus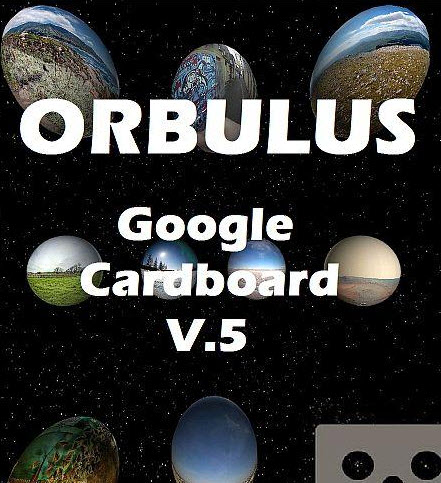 Have a great experience of different landscapes and cityscapes with one of the best tools named Orbulus. It is said to be the top 10 VR apps for both iOS and Android platforms. There are several critical sets, including analytics and a simple user interface, noted within the app. So, if you are also eager to travel the world without lots of funds, check out Orbulus.
The essence or idea around the app is to 'teleport someone around the world.' Instead of clicks, it works upon the gaze mechanism where you can just look over the options for a specified period. The result would take the user to a particular requested destination.
Price: Free
Compatible Platform: Android and iOS
---
2. Google Arts & Culture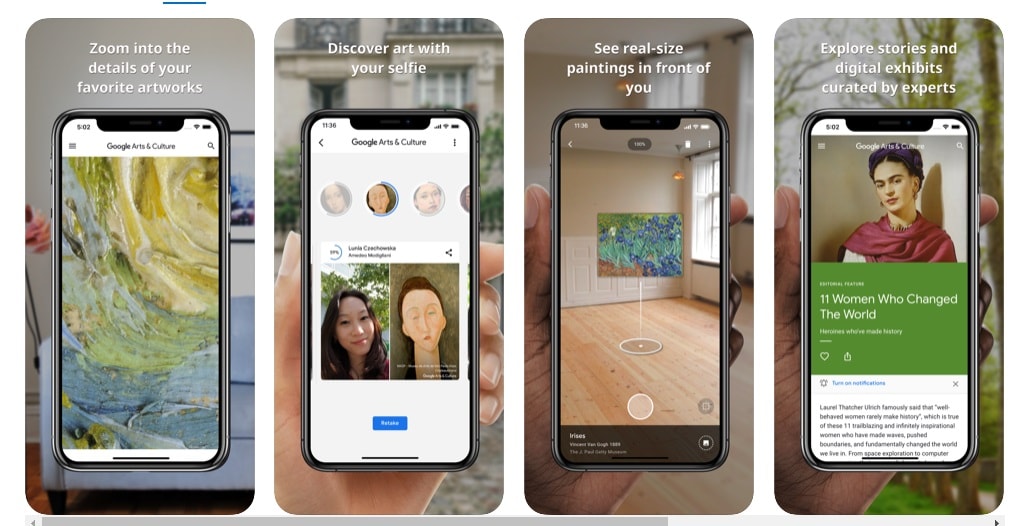 If you are curious about the difference between contemporary and modern art, check out Google Arts & Culture. This virtual reality app is second best in our list with galleries of almost institutions from 70 countries, and more than 1000 international museums. The platform works as a virtual guide among the world's famous exhibitions, museums where you can learn artifacts, artwork, and amazing historical stories.
Price: Free
Compatible Platform: iPhone, iPad
---
3. InCell VR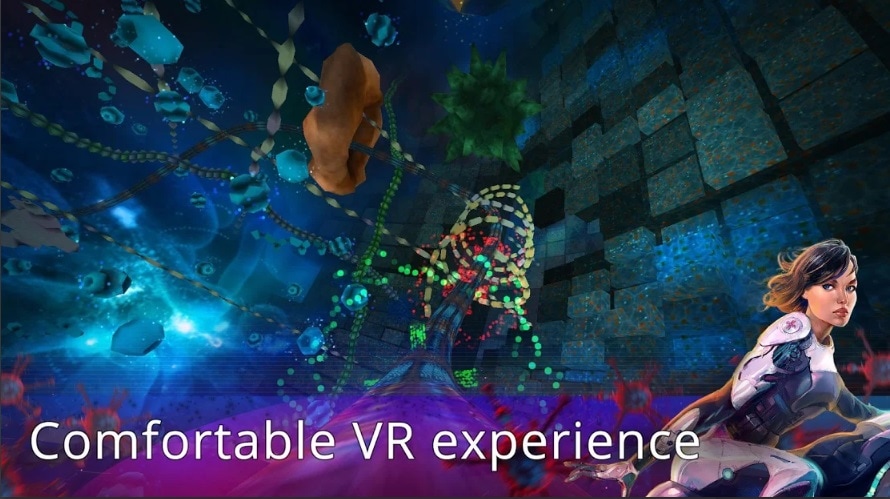 Love to work behind the facts of science? If yes, there may not be a better app than InCell VR. The InCell VR (Cardboard) app is a kind of racing and action game with intelligent science and strategy. The app works by showing the recreation of human cells interestingly. At the same time, it's game is focused on outrunning a virus within a colorful environment.
Price: Free
Compatible Platform: Android, iOS
---
4. Discovery VR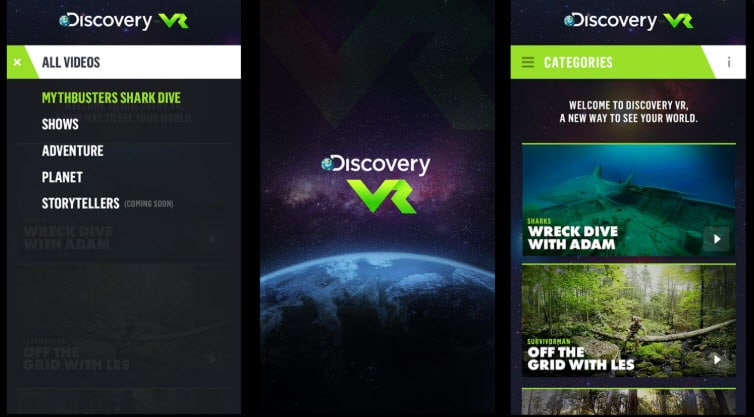 If you love to watch horror content, then this is the VR 3D app for you. The app is adventurous, where you can experience real-time of wildlife with mobile VR. You can also call it as one of the best VR apps for iPhone. It further includes simple controls with easy play and picks up. You just need Google Cardboard and start enjoying its binaural and directional audio along with impressive video quality.
Price: Free
Compatible Platform: iOS
---
5. Minos Starfighter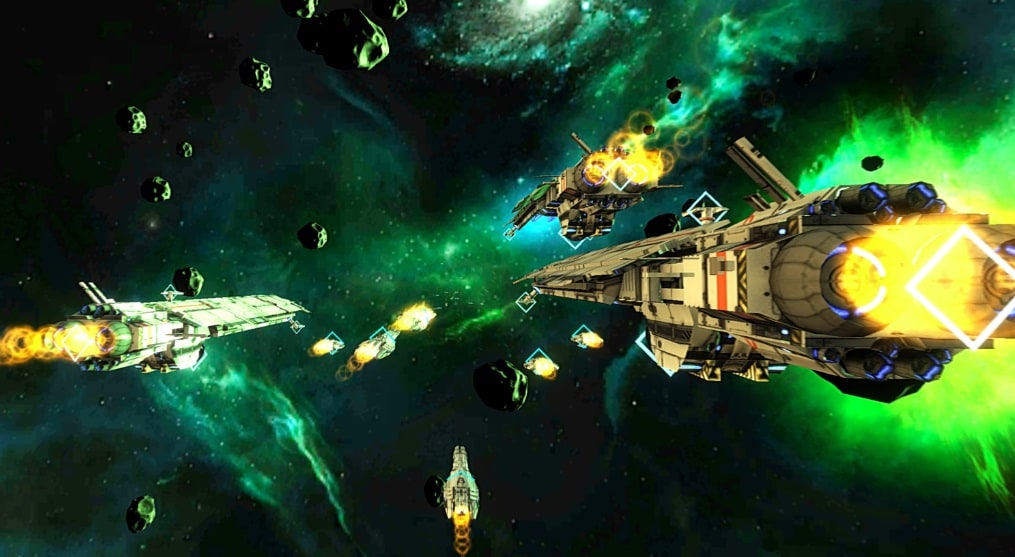 Get visually stunning and 3D experience with Minos Starfighter, where you can see yourself strap into space fighter and fly with harsh space battles. The app provides a tremendous virtual opportunity to show your skills in defeating the enemies. The game features a one-click trigger without any button.
Price: Free
Compatible Platform: iOS
---
6. NYT VR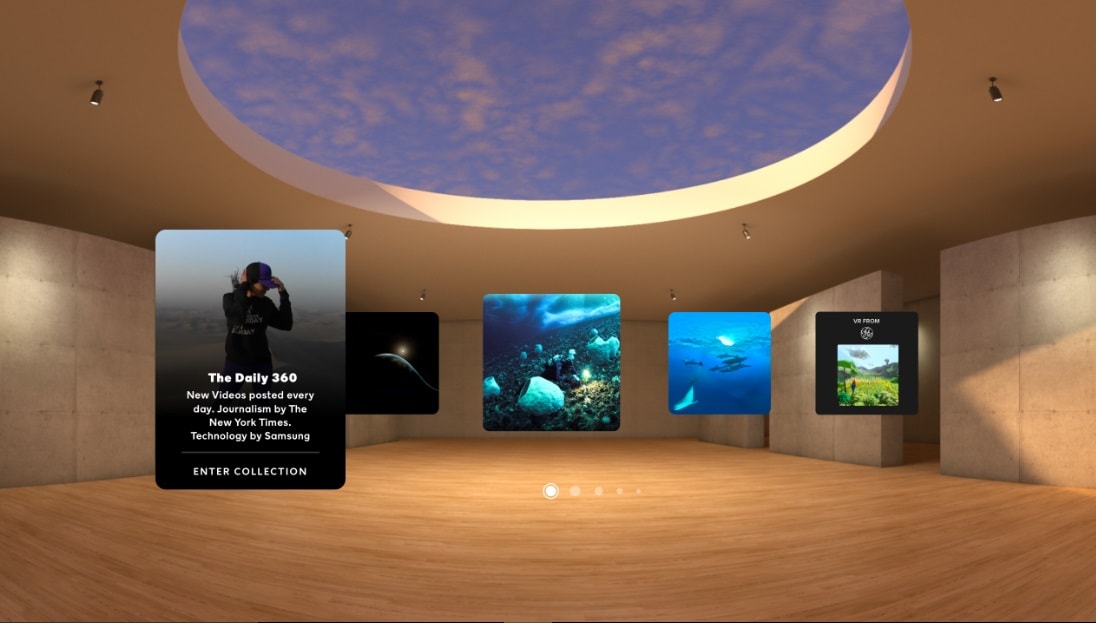 It's a New York Times Virtual Reality to give you the experience of VR 3D apps in the section of journalism. All the videos and articles about events that the world got no opportunity to face except journalists depicted through this virtual reality app. The app tries to evoke both interest and empathy among general audiences.
Price: Free
Compatible Platform: Android, iOS
---
7. Virtual Speech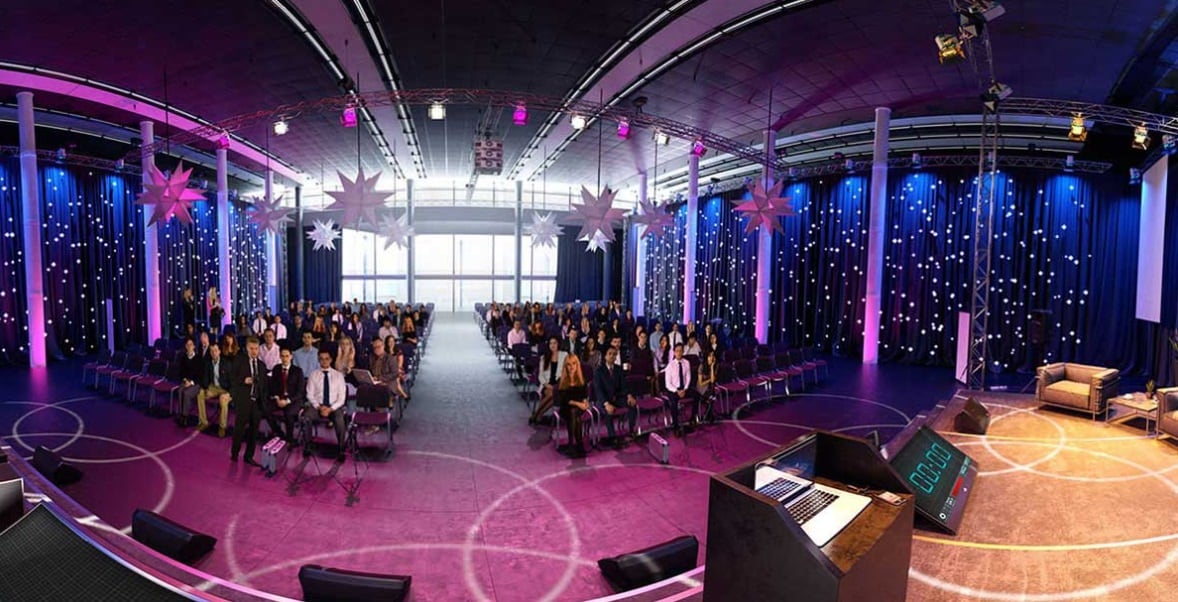 Want to improve your public speaking skills? This VR app with a virtual stage may rock your world where you can efficiently practice your speech in front of a fully customizable and virtual audience. It proves to be helpful for those who tend to get nervous in front of a real audience. Thus, if you practice that experience in the form of virtual reality before approaching an actual stage, it would be of great help.
Price: Free
Compatible Platform: Android, iOS
---
8. YouTube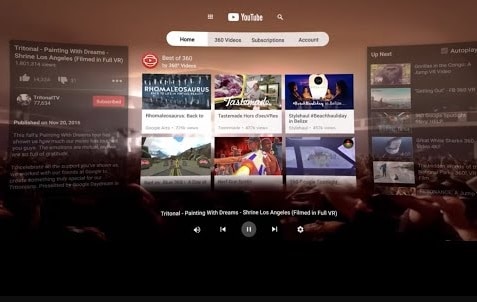 YouTube is a distinct virtual reality platform. It shares lots of virtual reality channels, including Disney rides, games, 3D movies, and so on. Without even stepping out of your home, utilize your Google Cardboard to binge-watch excellent virtual reality content on YouTube.
Price: Free
Compatible Platform: Android, iOS
---
9. Within VR – Cinematic Virtual Reality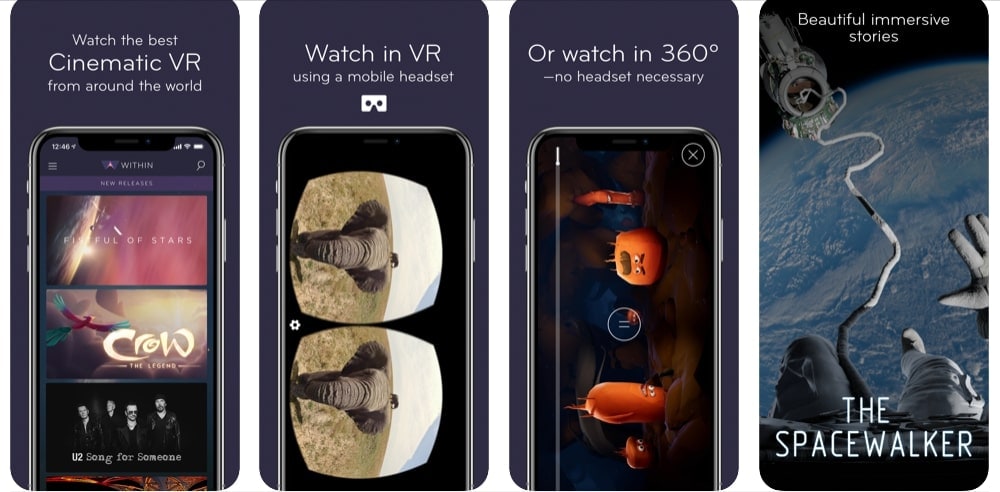 VRSE app comes with engaging, fun shorts, and videos by several documentary makers. If you want to feel the music played in documentaries, stories, and films, VRSE is serious about giving it all to you. Other than that, you can also photo-real places and people by capturing everything with rendered CGI or cameras.
Price: Free
Compatible Platform: Android, iOS
---
10. Google Cardboard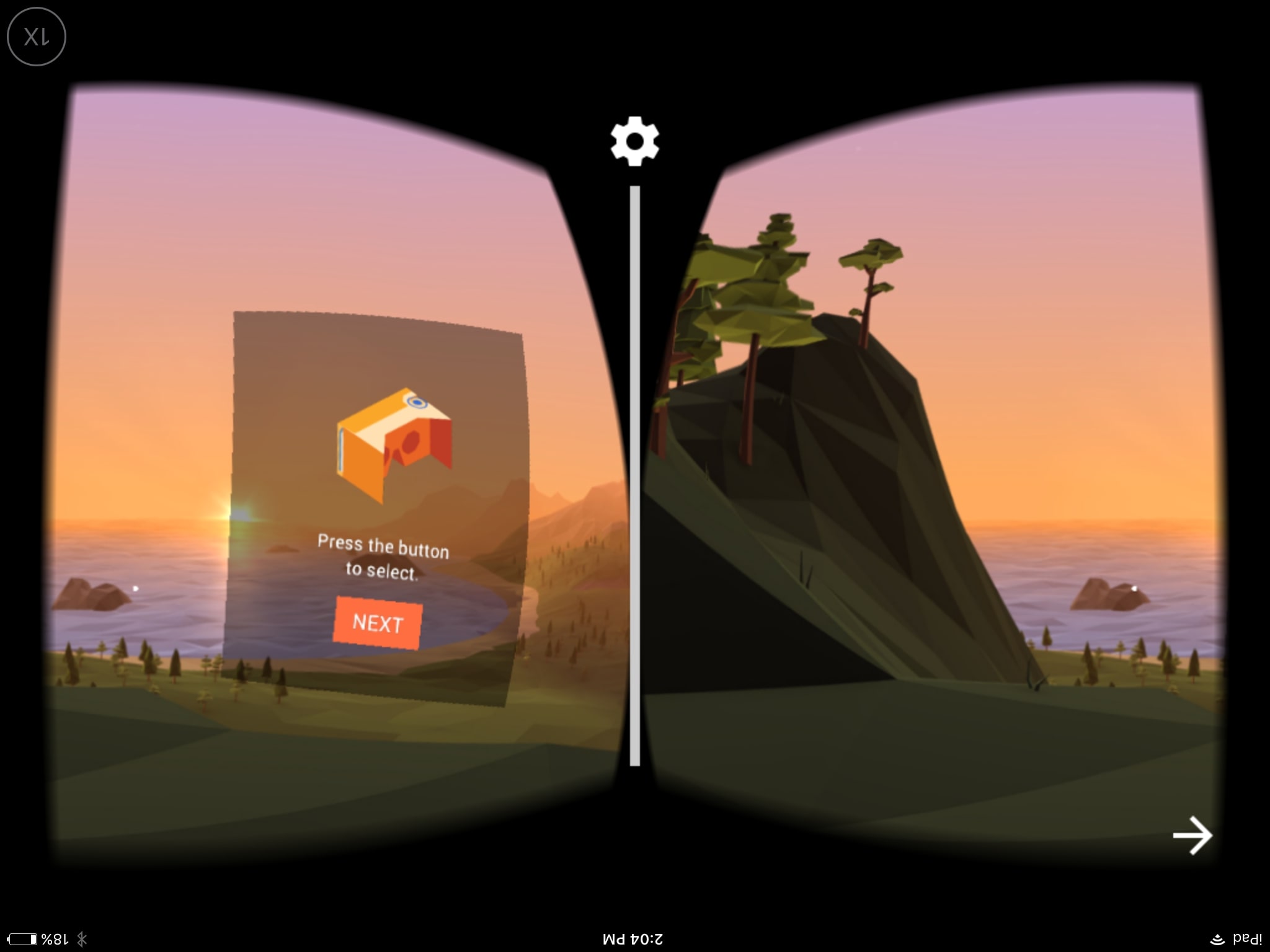 One of the best VR apps for Android is Google Cardboard. Put virtual reality on your smartphone with Google Cardboard. You can launch your favorite VR experiences, discover its latest apps, and setting up of viewer. Within the app, you can try some demos, including Tour Guide, Earth, Exhibit, My Videos, PhotoSphere, and Arctic Journey.
Price: Free
Compatible Platform: Android, iOS
---
[Summary]
So, these are ten VR apps best for iOS and Android. All the apps are effective and loved by users for their worthy performance. However, you should keep in mind certain points to choose your favorite app.
• Check out your interest.
• Observe platform compatibility and price
• See user interface and controls
Note: Want to watch VR Videos on PC? The Article blow will show you VR video player for Windows: