- "How to explore virtual reality content like never before with best VR Video Player?"
Want to explore the fantastic virtual content like never before with magic specs? Well, we are going to introduce such seven best VR Video Player for Windows in this article. This 360˚ immersive content contains lots of power to transport you actively anywhere in the world. Most people like to watch VR videos because it's total fun and vast experience in one sight and sound.
Now, scientists are working to even add smell and taste to these videos for awful imagination. Meanwhile, we can make a little bit of contribution and search for the best VR video player for PC.
Tips: Requirements to watch a VR Video on the best VR video players.
• You can start with a typical PC or Mac or a smartphone.
• The next essential tool is to have a VR headset.
• Select the best VR video player.
7 Best VR Video Player for PC
Let us start by reading the seven best VR Video players for PC, and then the best player containing worthy features of editing VR videos.
#1. Total Cinema 360 Oculus Player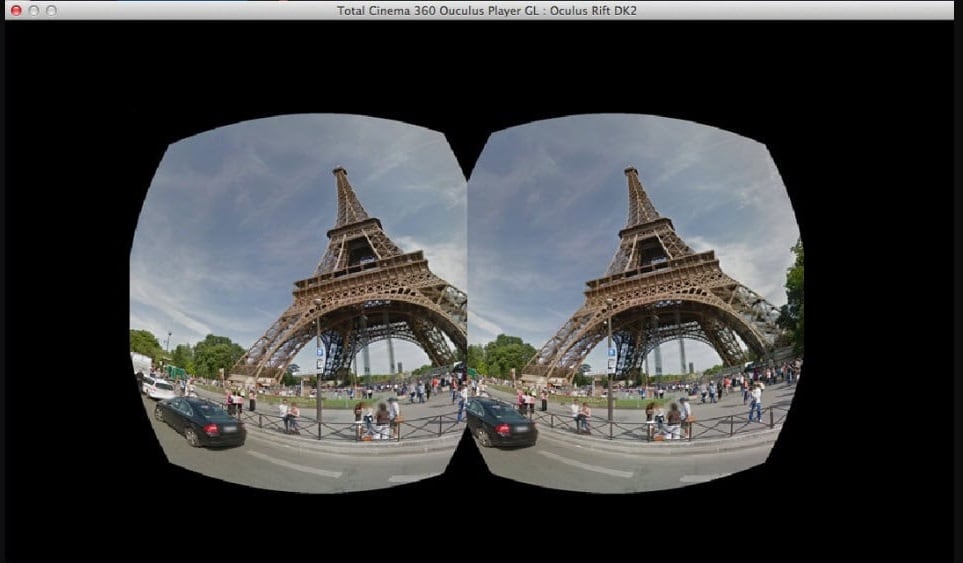 Get the memorable experience of watching VR videos with Total Cinema 360 Oculus Player as it contains excellent features. This high-quality yet free player is rich in characteristics and available for both Mac as well as Windows users. You can simply open MOV, MP4, and M4V video files over the player. Moreover, you can also use this video player on the web at very cheap rates.
---
#2. VR Player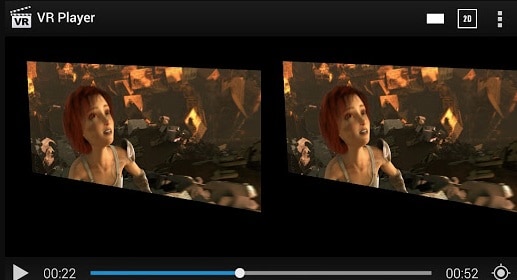 VR Player is ideally our second-best tool as VR Video Player for PC. With the software, you can also make your home cinema using a simple HMD adaptor and a Smartphone. Watching a foreign movie also lets you add subtitles. It proves to be very useful for a new language learner. Another great feature is watching GoPro or action cam videos without the feeling of the distorted fisheye.
---
#3. Codeplex VR Player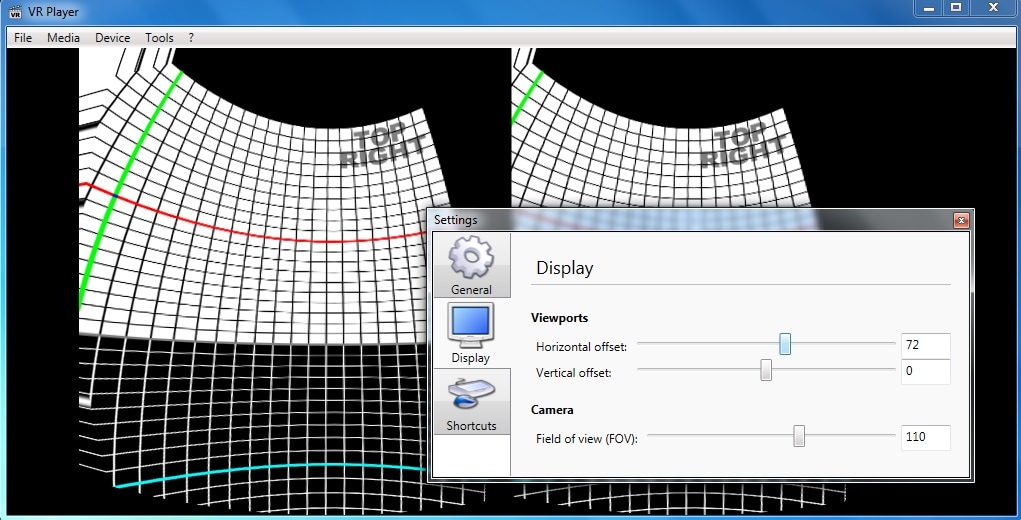 Codeplex VR Player is another popular program for playing virtual reality videos. It can read local streams, files, CDs, and so on. The supported formats are, namely, over-under, mono, and side. Furthermore, a high number of projections are available for the software. You will be even able to read 2D/3D images and play them.
---
#4. SkyBox VR Player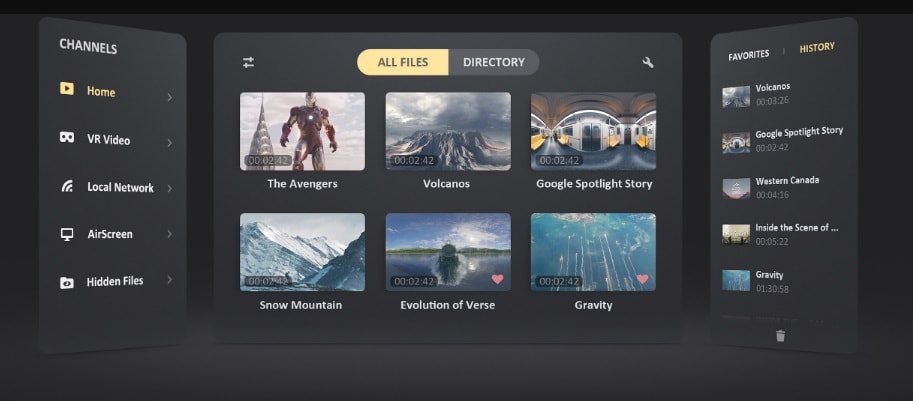 SkyBox lets users stream direct videos from their computers to mobile devices. Simply use your VR headset and explore all major VR platforms, including Vive, Oculus, Gear VR, Daydream HTC, Cardboard, and so on. It is said to be the easiest and powerful VR video player.
---
#5. Simple VR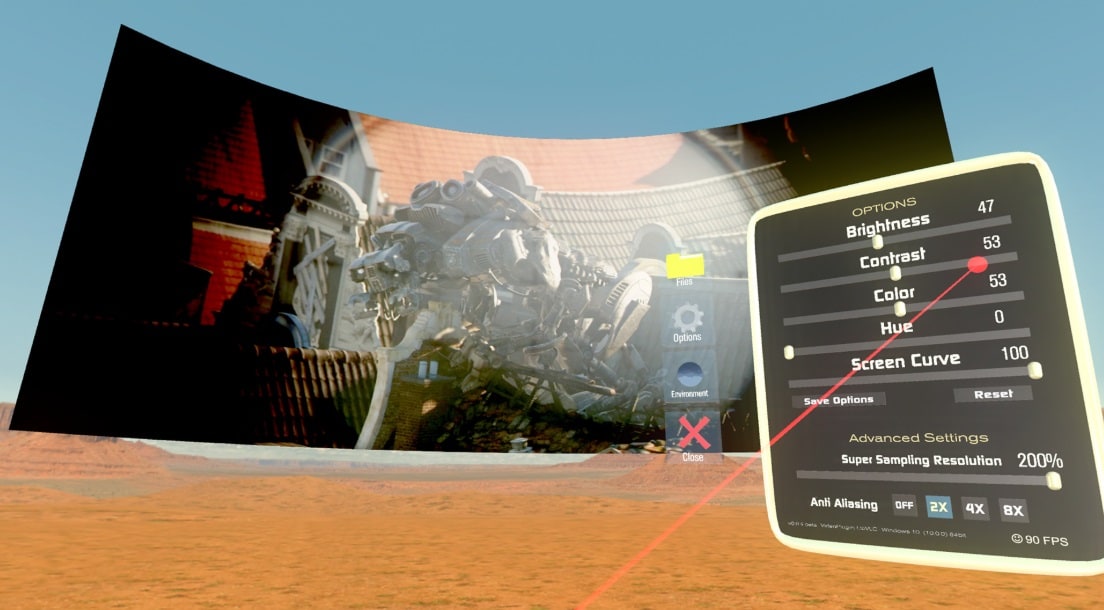 Simple VR comes up with an appealing interface with simple usage features. You can stop, play, and pause videos with secure settings. The app supports both 180/360 degree videos with customizable VR controls. Its customized settings are namely for Tilt, Distance, and Height.
---
#6. SpherePlay VR Player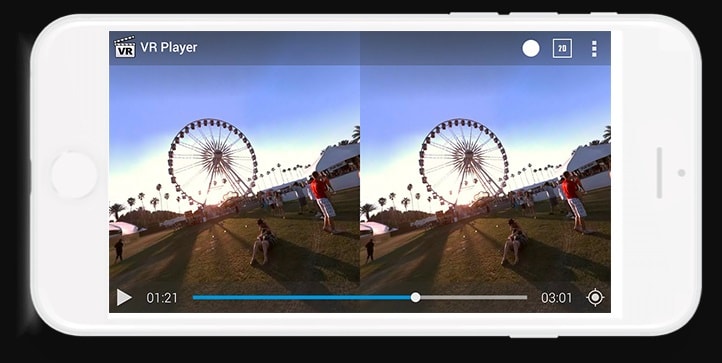 SpherePlayVR video player serves all Android, Windows, and iOS clients. You can also watch GoPro videos without that distorted fisheye effect. Also, you can adjust vivid recordings and photographs with various controls. At the same time, it also lets you take panoramic pictures.
---
#7. Magix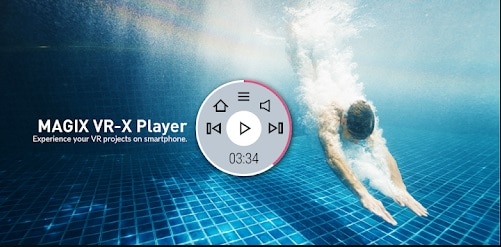 Magix is another free VR Video Player for Windows to support a broad range of videos. You can even record it without any VR hardware. Simply transfer VR videos wirelessly and observe the fast speed of the player. There are no compatibility issues with the software.
---
[Bonus] Edit VR Videos - FilmoraPro Video Editor
FilmoraPro Video Editor is a professional video edititng software with powerful and advanced video editing tools. To edit VR videos, you can use the special effects like 360° video within the video editor. Want to learn how to rotate video 360° you can click here to view the full guide.
Features of FilmoraPro Video Editor:
- Smooth the sound between clips by using crossfades or overlap audio with ease.
- Easily mix or combine two or more audio clips into one by built-in audio editing tools and sound effects.
- Export the edited video to various supported formats with 1 simple click, including YouTube, Facebook, Vimeo, etc.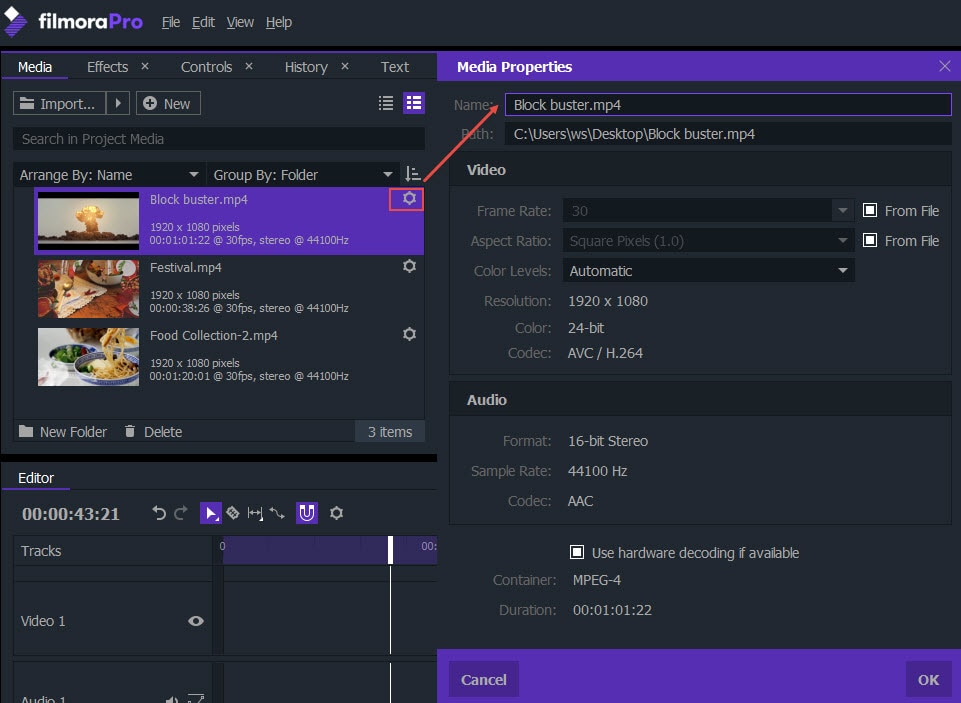 Summary
Thus, I hope you enjoyed our post on the best VR Video Player for Windows. Well, watching VR is amazing and you must continue it with effective VR Video players. Also, make use of the FilmoraPro Video Editor software to get the best editing features for your favorite videos and enjoy.