Contents
Final Cut Pro is rightly acknowledged as a great piece of video editing software. but as it is develped by Apple, Final Cut Pro can only works on Mac platform. As a Windows user, you might ask whether there is a Final Cut Pro for Windows or where can i go for a solution? There are a few Final Cut Pro similar video editors for Windows out there to fill this gap, but the one that really can be the best Final Cut Pro alternative for Windows, with its ease of use wand wealth of features, is Filmora Video Editor.
Part 1. Final Cut Pro Windows Alternative: Filmora Video Editor
Filmora Video Editor is the best Alternative to Final Cut Pro for Windows in the market and provides the best methods, tools and techniques to perform the video editing easily. The program easily answers the question that how to edit videos. There are several easy steps which are to be followed to make sure that the process is completed. Before going into details on how to edit video, some features of the program are as follows:
Key Features of Filmora Video Editor:
Various special effects including split screen, green screen, and face-off features are also available.
It has over 300 video effects that allows you to be more creative using themes on love, the internet and pets
Great-looking animated titles can make your video stunning and special.
It includes advanced editing power to Mac users with reverse playback, video stabilizer and pan and zoom features.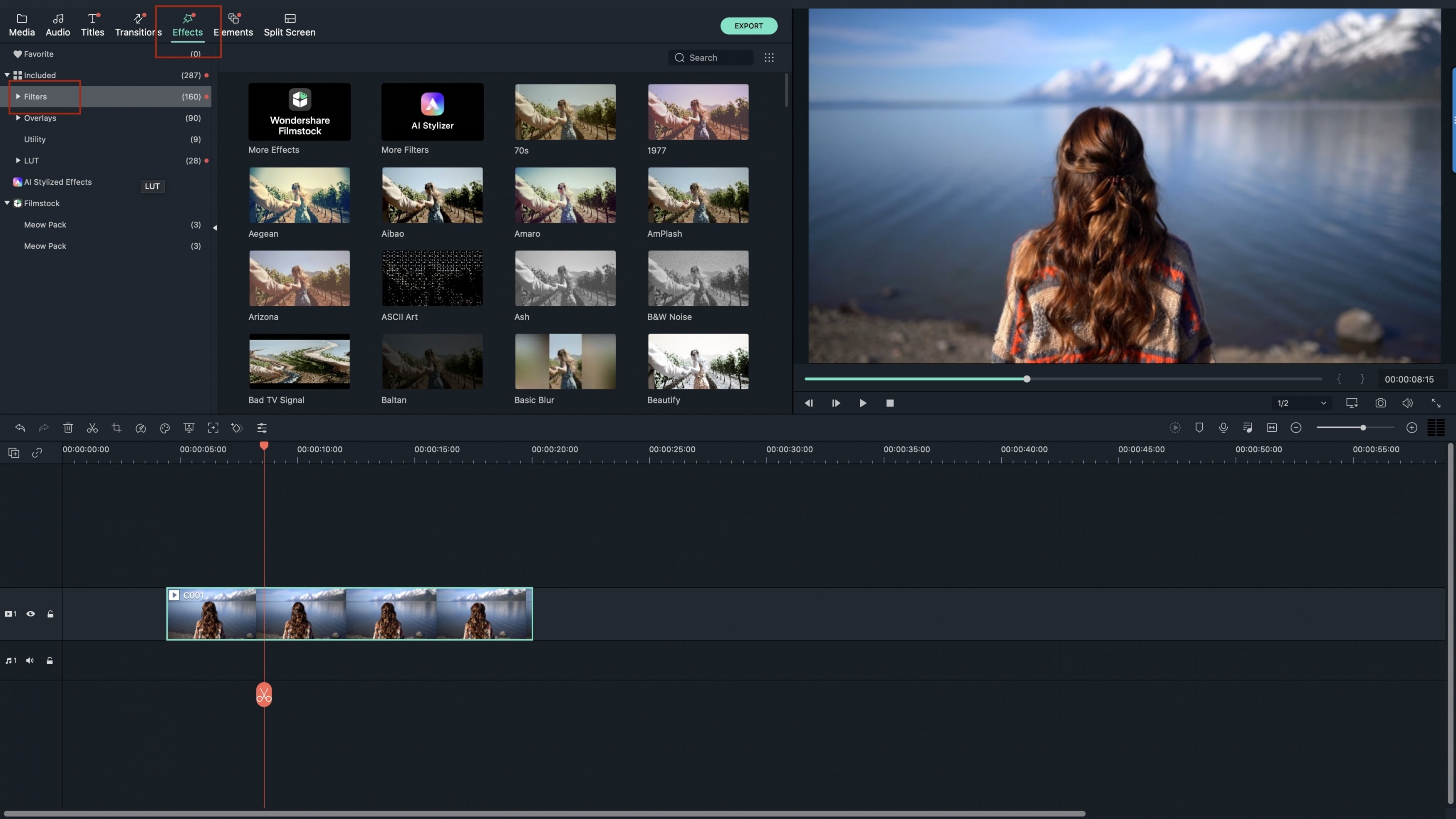 Why Choose Filmora Video Editor as Final Cut Pro for Windows Alternative
Basic Video Editing Tools: Compared with other Final Cut Pro alternative to Windows, Filmora Video Editor includes a wide variety of tools and options, enough for any budding movie maker, but manages to keep the interface simple and easy to understand for everyone, making this a product that is useful for people of all skill levels when it comes to editing movies.
Effects Library: In addition to the basic editing functions already mentioned, there is also a library of effects that can be added easily too, everything from filters, intro and credit templates, transitions for that real professional look and even sound effects. It's all there in Filmora Video Editor, the best alternative to Final Cut Pro Windows.
Drag And Drop: However, despite such a huge number of tools making this an incredibly versatile editing package, it is the core of the software, the simple drag and drop interface that is the real highlight. This makes adding in multiple clips, audio files and even still images incredibly easy, just drag each component to the position it is required, drag a transition between two clips and that is it inserted. This incredibly intuitive workflow is why so many people have found the confidence to create their movies with Filmora Video Editor.
Formats Supported: This Final Cut Pro similar video editor works with a huge variety of file formats, meaning that if you have a video, audio or image file, it is virtually certain that Filmora Video Editor will accept it. Additionally, the built in broadcast tools make this a real winner, exporting to Facebook and YouTube directly from the software makes sharing your creations very easy. As well as these sharing options, finished movies can be exported directly to mobile devices in a suitable format, burned directly to DVD or saved as a digital file in any one of hundreds of different formats to suit your needs.
Part 2. Why Use Final Cut Pro or Its Alternative
Whilst there are endless possibilities with a comprehensive video package such as Filmora Video Editor or Final Cut Pro, I'm sure some people will be thinking "when would I ever need something like that?", but the truth is in this visually focused world we now live, it is more useful than you probably imagine.
Video has become part of everyday life due to the advances in capability of our smartphones, rather than the grainy low res results we had just a few years ago, today we record in full HD and beyond with high quality cameras and even stereo audio. Many people are using this to record their children's growth from a baby upwards, and whilst a few clips make a nice memento, being able to edit the clips into a movie, add music or text to remind the viewer of locations and dates of each event makes not just a few clips, but a real record of a child's life that you can show to family forever.
It is not just for children's progress either, if you are taking that once in a lifetime trip to somewhere exotic or even around the world, why settle for a few video clips and some pictures, when you can edit it all into a movie that records the trip from start to finish, something that you will treasure forever.
It is the ability to package the things you already do into a more usable format, so it can be shared or saved, that really make video editing packages essential for everyone today.