iMovie is the video editing tool for Apple users. It works best for video editing on Mac, iPhone and iPad. However, Apple haven't made it a opensource for users to use. Here I will show you tips on how to download iMovie for mac for free. And I want to recommend you the best alternative to iMovie in case that you also meet issues when using iMovie (including the situation that you are actually a Windows user). Check out the details below.
Part 1. The Best Alternative to iMovie: Filmora Video Editor
iMovie might be complex and there might be issues when using this Apply application to editing video. So if you want to edit video in an easy way and enjoy a tool that is as easy-to-use, with a great interface and has all the main features that iMovie has, you can take a look at Filmora Video Editor for Mac (or Filmora Video Editor for Windows). This iMovie for Mac (10.14 macOS Mojave) alternative offers everything as what iMovie can do for you but with a clean interface, with all the tools and effects displayed in the main window. While editing videos, there is no need to look for tools in hidden menus. And Filmora Video Editor has separate version for Windpws PC and Mac (macOS High Sierra included).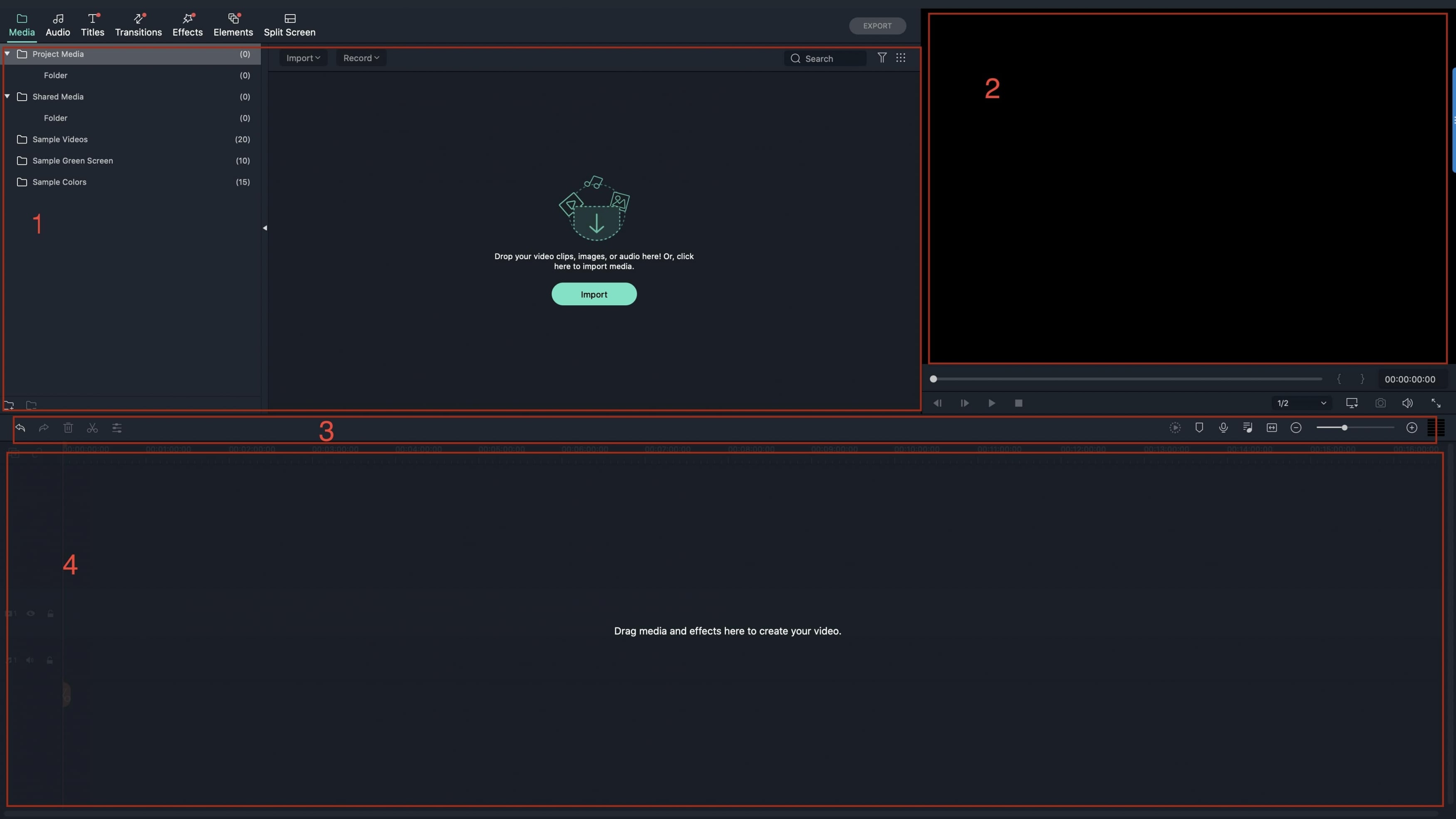 What make this iMovie alternative video editor outstanding:
Contains all the basic video editing features: trim, crop, split, combine, add music, add text, etc.
Supports various video & audio files and pictures from multiple cameras and smartphones.
Hand-picked filters, overlays, motion graphics, titles, and transitions.
Includes 300+ special effects, like mosaic blur, tilt-shift, and face-off.
By the way, if you want to get more alternatives to iMovie, please check this page to learn more.
What Makes Filmora Video Editor to Be the Best iMovie Alternative?
The faceoff feature helps to make a video funny enough, PIP effect helps to overlay more than one video together, tilt shift is good for coming up with an overwhelming diminutive scene while scene detection helps to sense any changes to a scene. Some of the editing functions of Filmora Video Editor include timeline editing where files are dragged right to the timeline for editing and the actual editing which involves double-clicking on the files right from the timeline.
There is transition which is available from the collections as well as export which comes up after you are through with editing. The edited files are exported using a compatible file format to any platform supported by Mac.
---
Part 2. How to Free Download iMovie for Mac
If you know Apple, you may have an idea of how protective they get about their experience, including the applications from different developers. So it is very common to find out you have to pay for most of the great applications you can enjoy on your Mac or iDevice.
This also applies for iMovie. If you try to download iMovie as a stand-alone application, it will be $14.99 coming out of your pocket. The same happens with the mobile apps, in which case they cost $4.99. Luckily for new Apple users, if you purchased your brand new Mac, iPad, iPhone or iPod touch after September 1 of 2013 you will get access to iMovie and so many other useful applications by Apple with no extra charge. Another requirement is that you need to have Mac OS X Mavericks on your computer or iOS 7 on your mobile device.
Question is: What happens if your device does not meet the requirements set by Apple? If you do not want to upgrade your device to the required OS versions, we do not encourage you to perform any operation on your device as a jailbreak on mobile or downloading tools from sources you do not trust. Instead, you can go ahead and use other programs that offer a similar experience to iMovie and even some extra enhacements. You just have to look for the one that suits you better.
---
Part 3. iMovie for Mac Review
Do not let yourself be fooled by the simple looks of iMovie. It may look small, but there is plenty of power you can count on to make amazing productions. Some of the highlights on the iMovie features include:
1. Instantly share your creations thanks to social integration
While in other programs you have to wait until your creation is completely ready to share even a slice of it with anyone, iMovie makes it all easier. Just select the section of your video you will be showing the world, click on Share at the top of the application and that's it. You can share it straight to Facebook, YouTube, Vimeo, via email, or just create a small file for it for you to send.

2. Syncing across devices with iCloud
One of the advantages about the Apple ecosystem is iCloud. With it, you can make sure everything you need is synced between every single device and even apps. iMovie is not the exception, once you are done working on your video on iMovie, it will be available for you to watch on your iPad, iPhone, iPod touch or even Apple TV in your living room.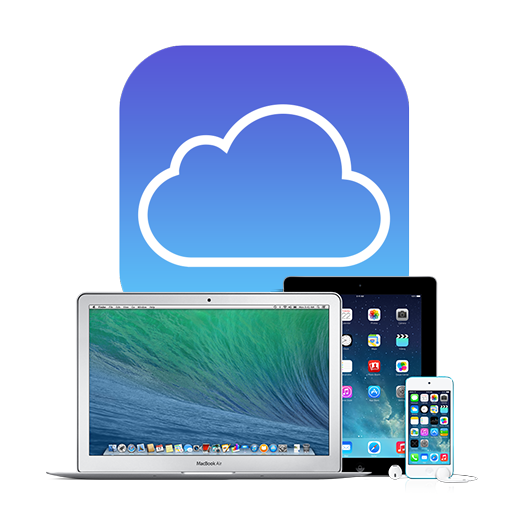 3. Also use iMovie on the go on your mobile device
Sure, with iCloud you can watch your videos on any iOS device, but Apple also has available a mobile version of iMovie that you can use in your iPhone and iPad to quickly make your videos even better, without even touching the computer.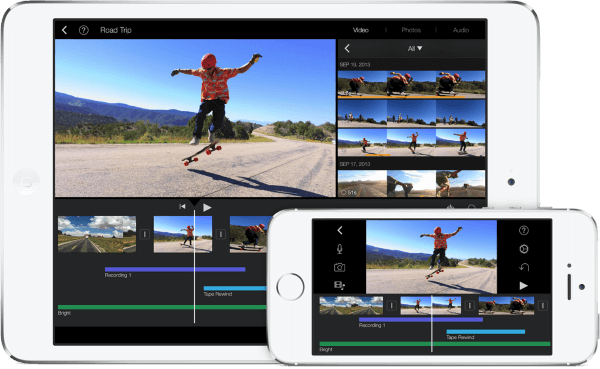 4. Add video and audio effects easily
iMovie is much more than cropping and moving things around. But as far as possibilities are open, they will not become a drag. With iMovie you can add video effects like a pro and also make sure your videos have their very own soundtrack, by adding predefined tracks and editing them or just creating your own from scratch.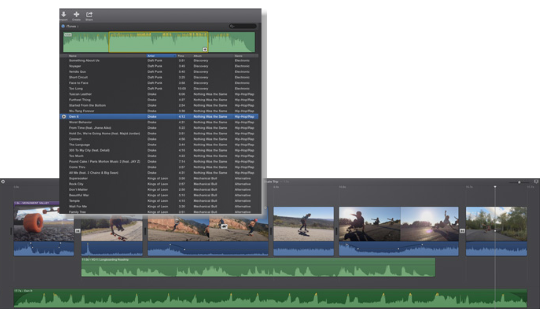 5. It is all about quality
With HD recording-capable devices everywhere from phones professional cameras, not leaving behind the compact ones, you will need a tool that is capable of handling HD video quickly and efficiently. iMovie is capable of handling HD formats and is optimized to make the best out of your Mac's power into your HD TV.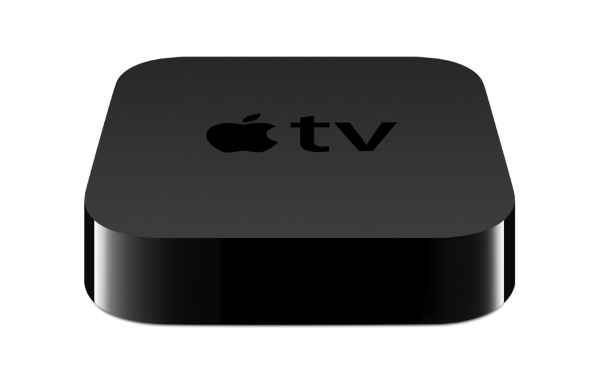 ---
Part 4. Troubleshooting Tips of Using iMovie on Mac
Troubleshooting when using iMovie on Mac (10.12 Yosemite to 10.14 macOS Mojave) is not a hard task as many people might take it to be. The biggest problem occurs when launching the program which mostly never happens by default. It can become a very serious issue when not attended to on time but there is always a way of getting past that. In case you experience such a problem or any other when using iMovie on Mac, follow the following steps and a solution will be found.
Locate the "Applications" folder on the Finder and then right click on the icon indicated "iMovie". While there, select "Show Package Contents" and then proceed straight to the "contents" folder and then "Mac OS" folder. There, you will find an apps icon named "iMovie" which you will click twice to have the terminal app launched. Launching of the video editor will then follow and you will be good to go. It is good to note that this is not the right solution that you will have for troubleshooting when using iMovie on Yosemite and other operation system version but it is a workable option.
---
Bottom Line on iMovie for Mac
Hope the iMovie reviews and troubleshooting tips in this article could help you to solve your problems, and have you determine to continue using iMovie, or choose its best alternative Filmora Video Editor for Mac (or Filmora Video Editor) as your right video editor tool?
No matter which choice you make, I think the best result is you have created your favorite and stylish videos with one of the tools mentioned here. The reason why I recoommend Filmora Video Editor to you is this video editor software provides more cool effects than iMovie, it has a big effect store. At the same time, compared to iMovie, Filmora Video Editor is also designed to beginners or semi-professionals it is so easy that you'll think the tutorial isn't a need.
Okay, enough of the reviews, maybe it is time for you to have a free trial.