- How to combine videos for free?
- What is the best video merger software for Windows or Mac?
- ...
Video merging and combination is widely used in video production. Generally speaking, when you create a video, you won't shoot the whole story in one go, right? That's why you need to know how to merge videos.
Merging video clips is no longer a rough process if you have the usable video merger software, apps or even online webs. And with a right video joiner, you can combine two or more video clips easily without quality loss or re-encoding them.
Read also: How to Split Videos into Parts [That's Really Work]
So,
I write this article to guide you how to combine several video clips to a single one, also I will provide some free video mergers for you to effortless join videos together.
Now, let's get started...
How to Merge Videos Together with Filmora Video Editor?
To derive the best result in your desire to merge videos together on Windows and Mac, you can make use of Filmora Video Editor for Windows (or Filmora Video Editor for Mac). This program allows users to edit both HD and standard movies with merging being a top option for consideration. And it supports videos in different formats, different aspect ratio or even different frame rate. What's more, Filmora Video Editor could do more than just combine videos.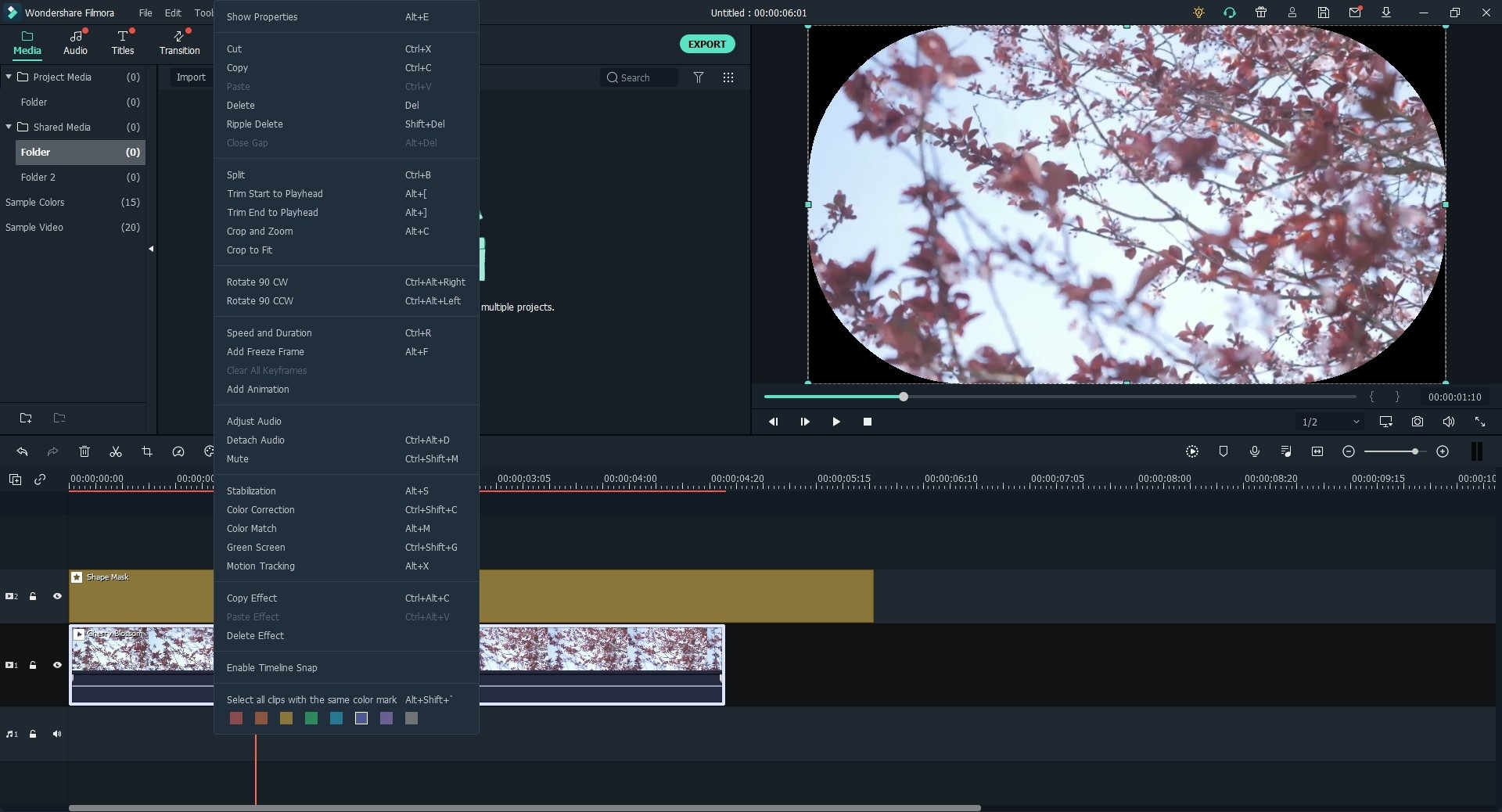 Key Features of Filmora Video Editor:
It has basic tools for editing that include rotation, cropping, merging, splitting and trimming which you can get the best result.
It supports video color correction, personalized texts watermark, green screen and scene detection.
Fully compatible with almost all the popular video formats, audio files and images.
Regularly updated built-in effect library for filters, overlays, motion graphics, titles, intro/credit.
Can export video to all kind of video formats or directly share videos to YouTube and Vimeo.
Step by Step Guide on How to Merge Videos Together
Step 1: Launch Filmora Video Editor
The first step is to download the program from the button above. After the Filmora Video Editor has been installed, the next thing to do is to launch it and enter "New Project".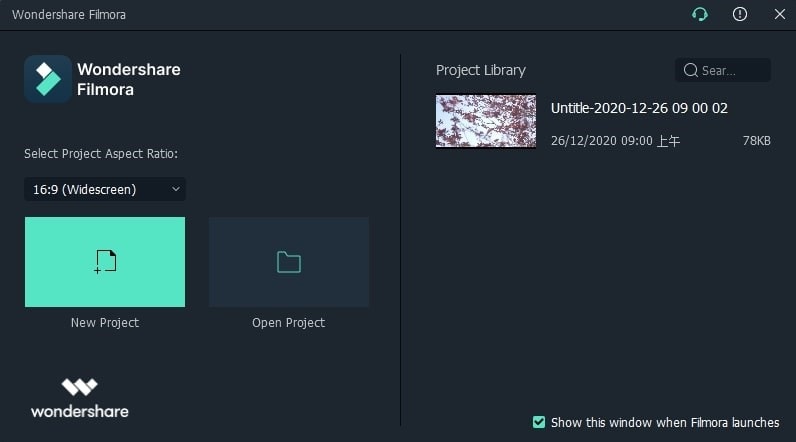 Step 2: Import videos
Import videos from your local disk or portable devices as you like. You can achieve it though different ways and the most convenient way is probably load files throught the drag-n-drop operation.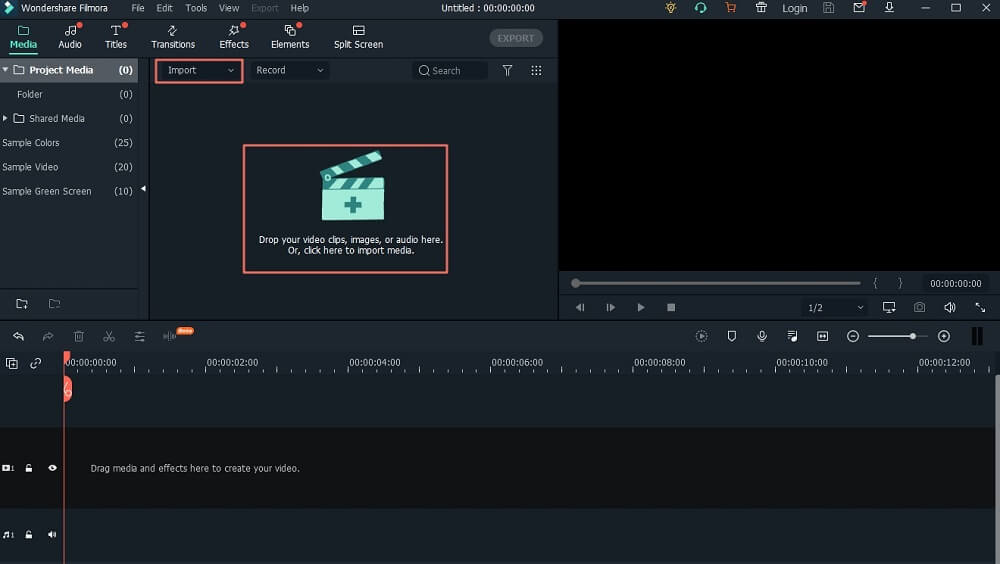 Step 3: Combine the videos
Make sure the videos you want to merge have all been loaded and arranged in an orderly manner. Then, you can choose to edit the video files like rotate video, adjust video color or add text, titles, etc. effect to enhance the video performance.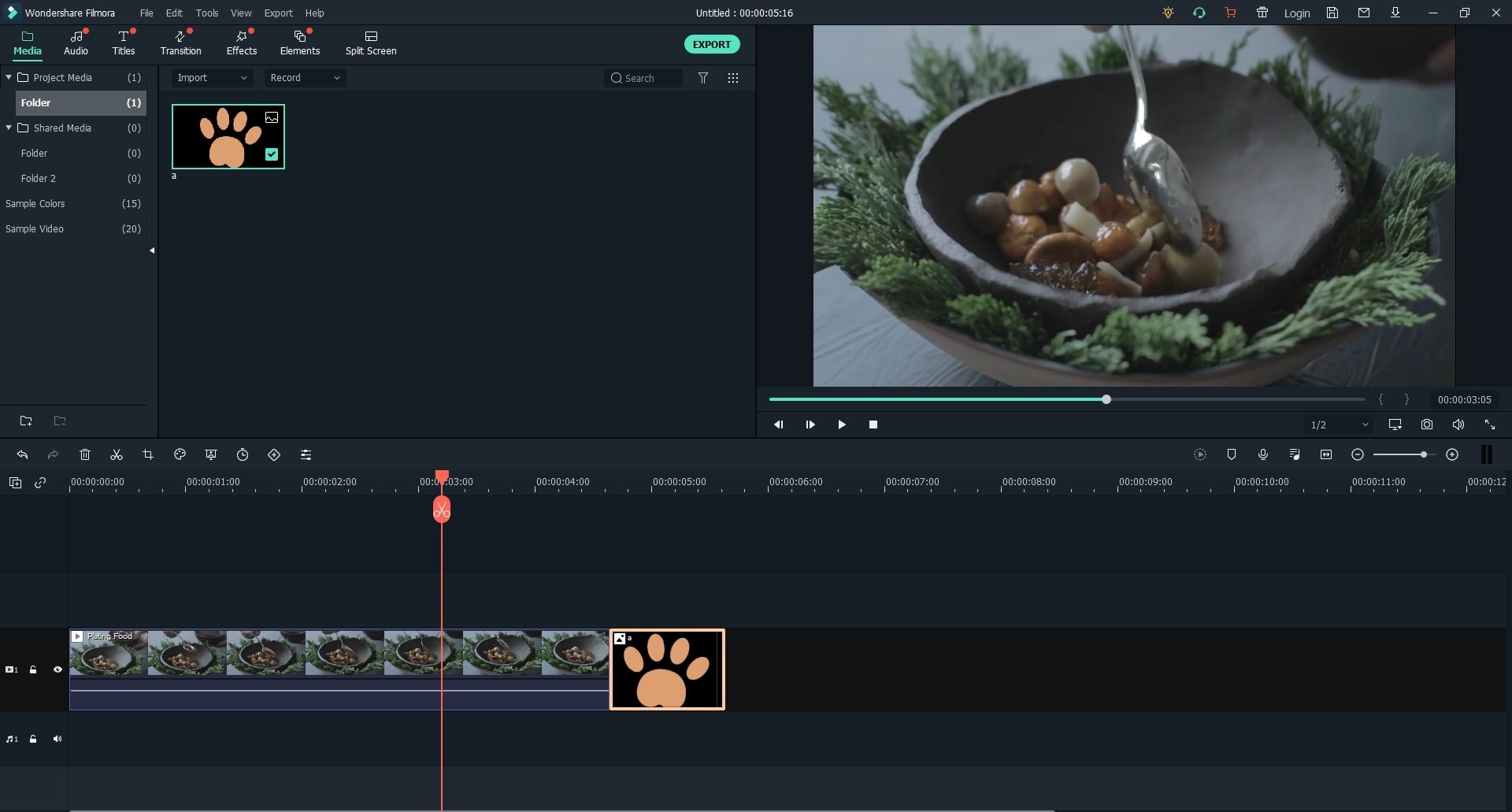 Step 4: Add transitions between videos
To make a smooth change from one video clip to the next, adding transitions between 2 video clips could be a great choice. Go to Transition tab, choose one transition and drag it to the middle of 2 videos. Right-click on any transition and a menu would be displayed with options "Apply to all" and "Random to all".
[Attention] For more editing needs, below tutorials for your reference:
- 100+ free transition effects that'll liven up your video
- How to change face in a video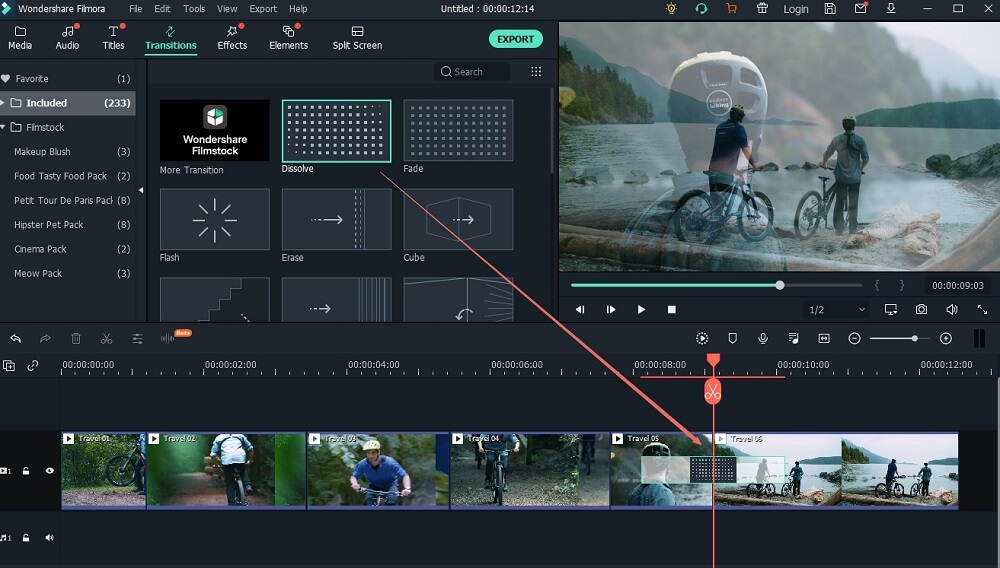 Step 5: Export the merged video file
This is the final step in merging videos files with Filmora Video Editor. Before saving the merged videos files, a preview should be made on the video to ensure that it is made in the desired way. Afterwards, click on "Export" button have the multiple videos saved in a single file.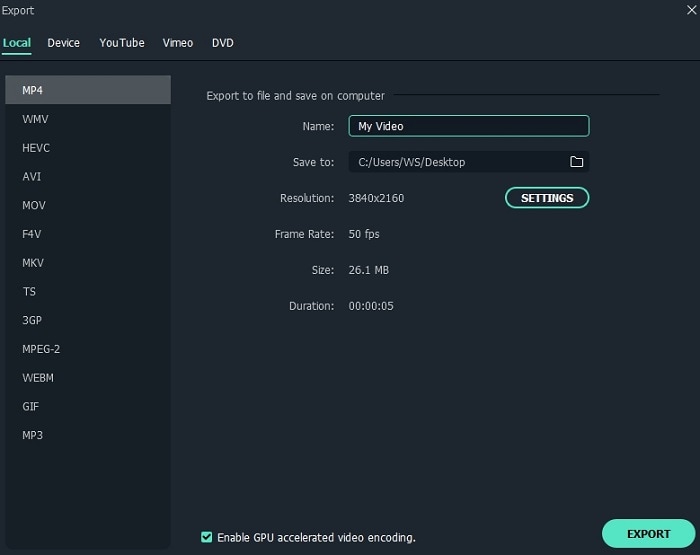 ---
2 Free Ways to Merge Videos Together on Windows 10/7/Vista/XP
Method 1. How to Merge Videos in Windows Movie Maker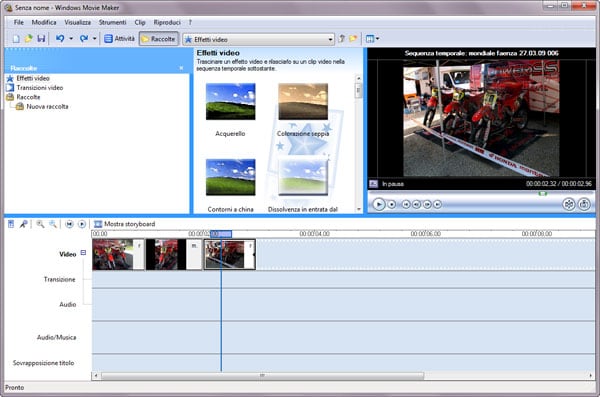 Windows Movie Maker can be used to free merge videos on windows 8, 7, Vista and XP. To merge video files in Windows Movie Maker, the following steps should be followed:
[Update]: Microsoft has stopped supporting Windows Live Movie Maker since January 17, 2017.
Please don't download it from any unofficial websites, beware of malware, viruses, or hidden costs from these websites.
Step 1: Click on the button "Add Videos and Photos", which is beneath the Home tab. Afterwards, select the videos that are to be used.
Step 2: The videos will be separated in the timeline of the Windows Movie Maker. You can decide the order in which the videos would be arranged.
Step 3: After the videos have been merged into a single file, the next step is to save the video.
Step 4: Once splitting is done, you will be led to the folder where your split file is saved.
---
Method 2. How to Merge Video Files in Windows Media Player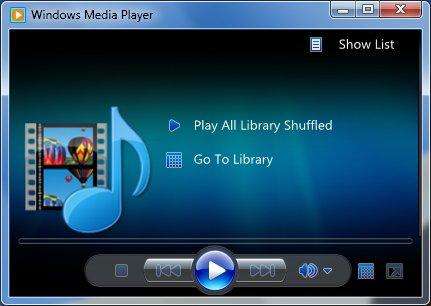 It can be used to effectively merge videos windows 10. To merge video files in Window Media Player, these steps should be followed:
Step 1: Download the Windows Media Video clip joiner. Launch the program by double-clicking on it.
Step 2: Go to "Add File" on the "File" menu. Brower in the window and select the videos that you want to combine.
Step 3: Then, Press the "Combine" button. Wait as the video is saved to the computer's hard drive.
Can't Miss:
• Top 10 Apps for Merging Videos on iOS and Android in 2019
---
5 Ways to Free Merge Videos on Mac
These free solutions introduced in this part could complete video merging process on Mac. How to get the best out of them? Read on.
#1. Free Video Cutter Joiner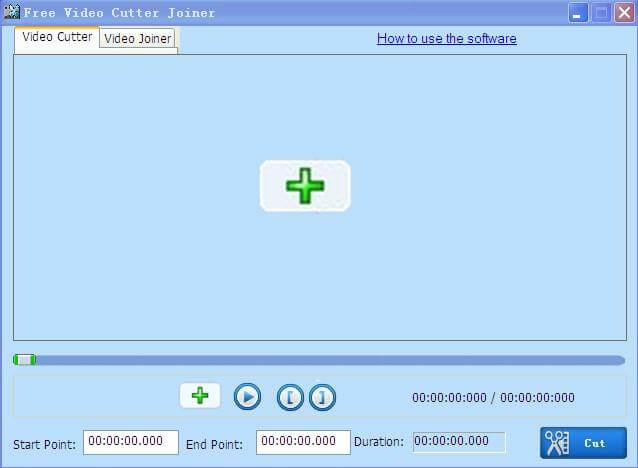 Free Video Cutter Joiner for Mac is video editing software that enables Mac users to "merge videos mac". It has a nice interface that offers easy to use workflow and fast operation. It is quite easy and a quick software for video is joining on Mac. Video Joiner for Mac has various editing features and offers a broad range of file compatibility. With this software, it is quite easy to drag and drop videos, sort them in order and even "join video files" The quick drag and drop option given by the Video Joiner is one of the most liked features as it offers its users to simply drag the videos to the screen and put the videos on the list as much as you want.
---
#2. MP4Joiner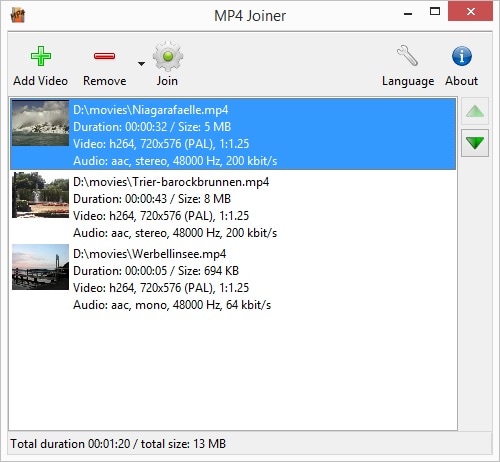 MP4Joiner is a free video merger that enables the joining of several MP4 files into one without encoding or losing the quality of the files. This program has a limited range of format compatibility but joins files quickly. Furthermore, it is simple to use and works well on Mac. One disadvantage of this software is that it is limited in the range of formats that it supports. But keeping in view its excellent ability to join files quickly, it is considered as one of the best video joiners.
---
#3. VideoGo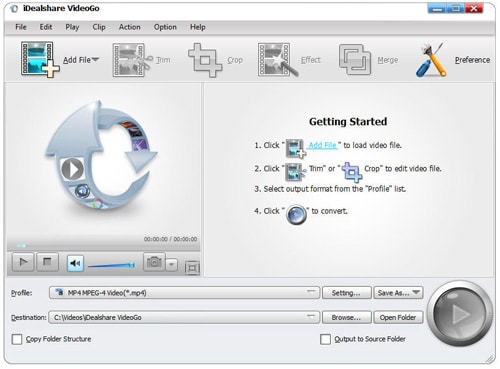 VideoGO is yet another Mac software that has advanced editing functions such as rotate, split, trim, compress, crop, merge videos, add subtitle/audio track, effect, and increase audio/video volume amongst others. It has a nice-looking package, but it is not as fast in its functions and can overcompensate some aspects of the editing process. VideoGO supports many formats that include WMV, VOB, AVI, MP4, VOC, OGG, CAF, FLAC, WTV, MXT, MKV, QCP and MXF amongst others.
---
#4. Kdenlive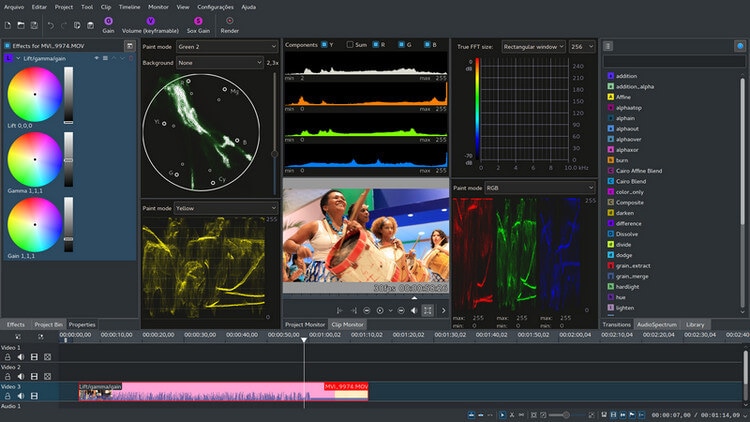 This software was initially developed for Linux and later ported to Mac. Kdenlive allows its users to use any video or audio formats directly without the need of converting or re-encoding the clips to "join video files". This is because it is based on powerful FFmpeg libraries. It also has several effects that range from audio adjustments, standard transform options to color correction. The Kdenlive video merger software offers not only the addition of videos for its merging, but it also offers the addition of transitions and other effects to the combined video that can increase the quality of video to a higher level.
---
#5. AVItools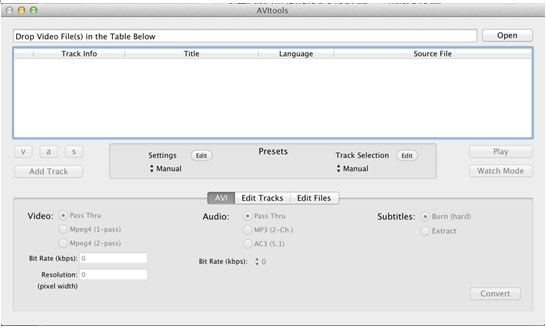 Although AVItools has a rather basic interface, it offers all the necessary features that a functional video editor requires. It supports several video file formats, and it is really good for Mac users who need to convert their videos quickly to AVI format. However, it is quite complicated in its operation but has features such as cut.
---
Final Thought
Although I have listed so many usable methods to merge videos together easily, you don't need to try them one by one to figure out which is right for you. Follow my advice to complete selection.
As I said at the beginning, video combination is not a tough task. If it's a one-time thing for you, you had better merge videos online or use the free solutions, considering you are one a budget and you just need the quick solution.
If you want to create a not bad video, for example, you want to not only combine the video footages, but also you want to add transitions or filters to make your video more attractive, even you prefer a professional looking video, Filmora Video Editor is indeed the best choice. With it, you can easily merge videos (merge youtube videos), and apply cool effects to videos like a pro (even if you are a beginner).
Believe me, you can combine videos easily in just few click, you can start video merging now!