Reaction videos on YouTube have grown immensely in the last couple of years. A "reaction video" is a format where one person watches a particular video (usually trailers, funny vines, TV shows, etc.) and shares their experience/views as they go. As mundane as the concept may sound, but reaction videos are a popular niche on YouTube. And, before you even begin to ask, reaction videos are entirely legal as long as you have consent from the original creator.
If you are also planning to start a YouTube channel and make reaction videos, we are here to help. In this article, we'll discuss how to make reaction videos on YouTube and different ideas you can use to stay away from copyright infringement.
Find more:
Top 8 Reaction Video Software You Can't Miss
12 Best Apps to Make Reaction Videos
Best Video Reaction Maker: Filmora - Video Recorder & Editor
The first thing you'll need is video editing software that supports PIP (Picture-in-Picture) effect to make reaction videos. We recommend using Filmora Video Editor & Filmora Video Editor for Mac for the job. It's a cross-platform video editing tool that comes with a wide variety of editing features. You can even use the software to record your PC's screen as you react to an online video.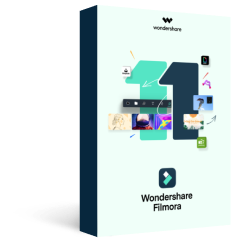 Filmora Video Recorder & Editor
Filmora's built-in webcam screen recorder allows recording simultaneously your reaction and the video itself.
Tons of effects, transitions, overlays to make your reaction video more interactive.
Dedicated video & audio editing panel to adjust the decibel levels of your reaction video.
Supports 4K video.
Step-by-step process of making a reaction video using Filmora
1.) Record PC screen and webcam footage
The first step to creating a reaction video would be to record your reaction as you watch a specific video. To do this, you can use Filmora's Record feature. It'll let you record your screen and the webcam footage simultaneously, making the entire process less hectic.
Step 1: Start by installing Filmora on your PC. Then, launch the software and create a New Project.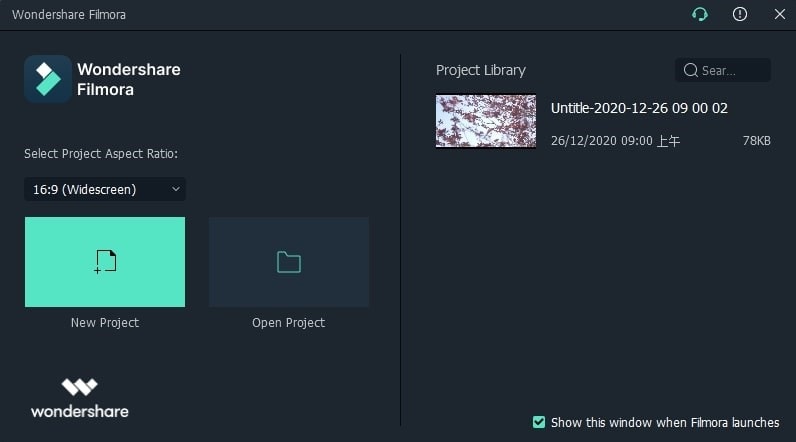 Step 2: Switch to the Record tab. From the drop-down menu, choose Record PC Screen.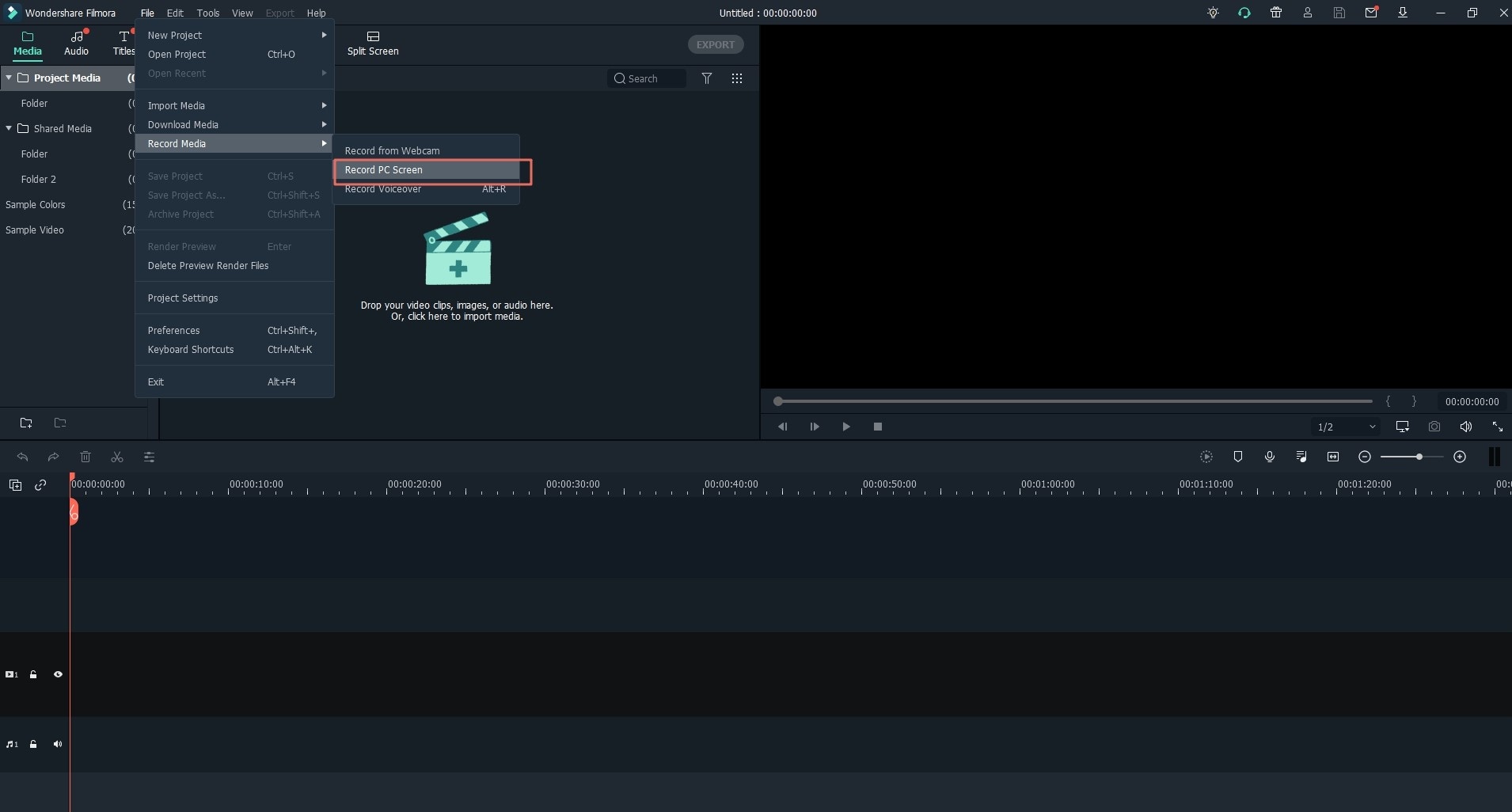 Step 3: In the next window, check the Record the Camera Stream option to record screen and webcam simultaneously.
Tips:
To change the position of the webcam recording window, click on it, and drag it to wherever you want on the screen. You can ailso adjust the size.
And there are different options to customize the record settings. You can choose a target window to record, adjust the frame rate, video quality and even set a record timer. Finally, tap the Record button to initiate screen and webcam recording for making a reaction video.
After recording, the clip is automatically stored in Filmora's media library.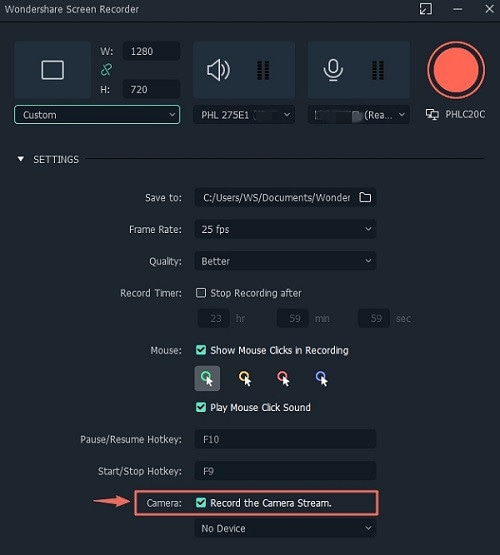 2.) Edit Video and Audio Clips
Once you have gotten the clip (webcam and screen footage) in Filmora media library, you can start the editing process. First, drag and place the clip in the timeline.
Video Editing: Once you have added the recording to the timeline, head to Titles, Effects, Transition, or Elements tab to apply visual effects to your video.  You can easily add titles/text, filters, animations, or a slow motion effect using Filmora. This will help you make your reaction video more compelling.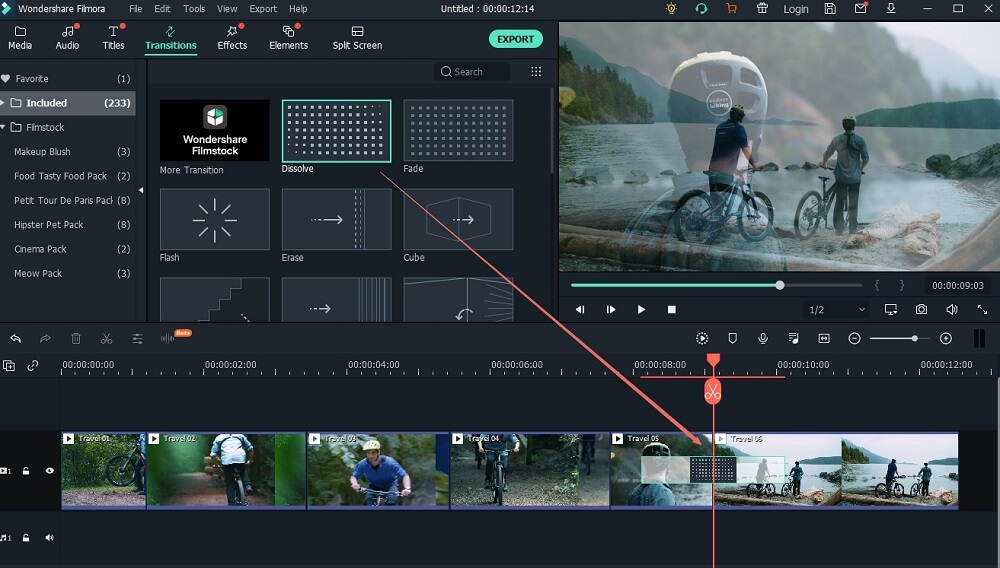 Audio Editing: If you want to edit the audio, right-click the video file in your timeline and choose Detach Audio. Double-click on the separated audio, and this will prompt you to the audio editing panel, where you can easily customize different audio settings.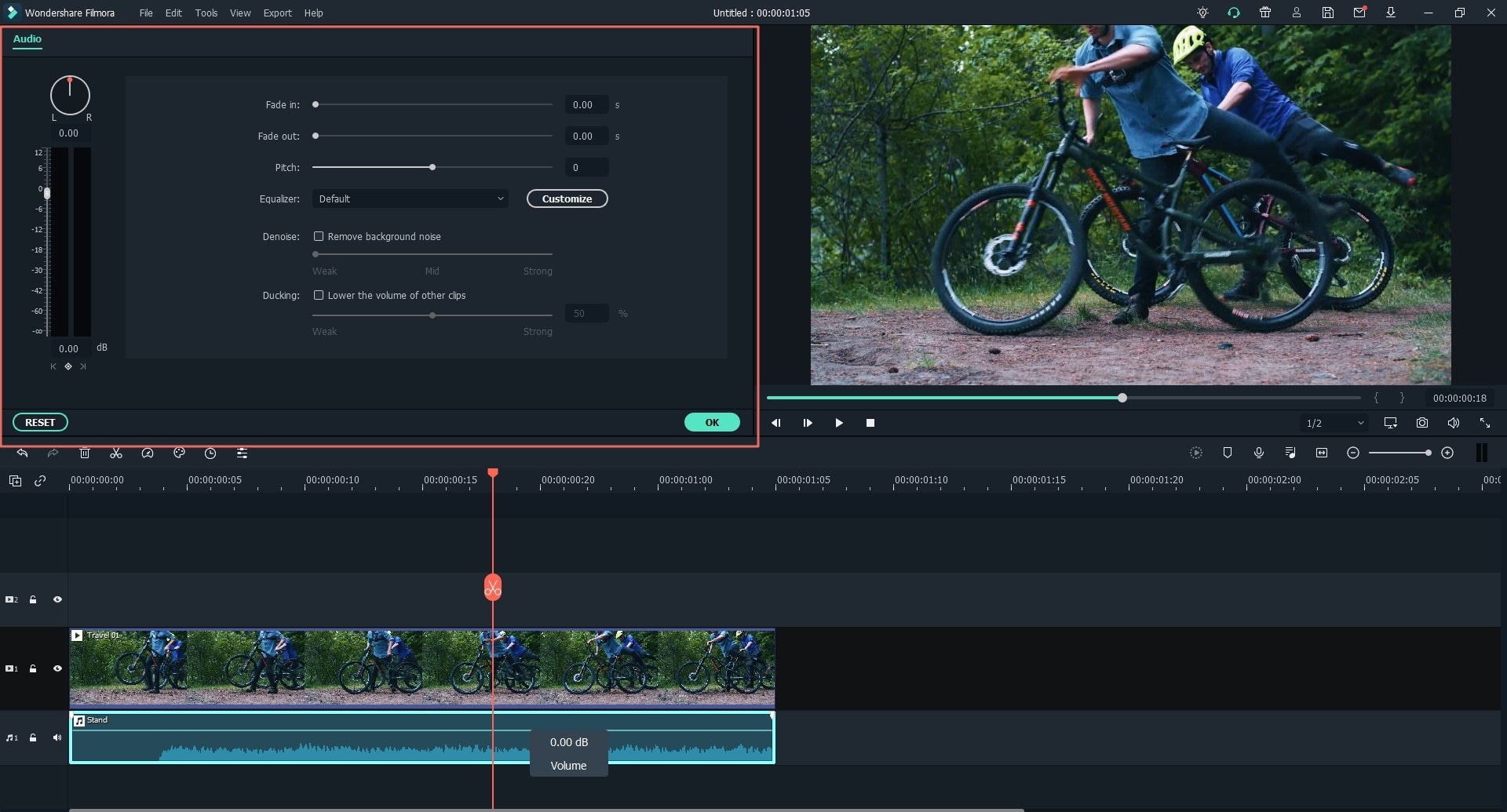 3.) Export the Video
Once you have successfully edited the reaction video, click the Export button, and choose the right output format to save the video on your PC.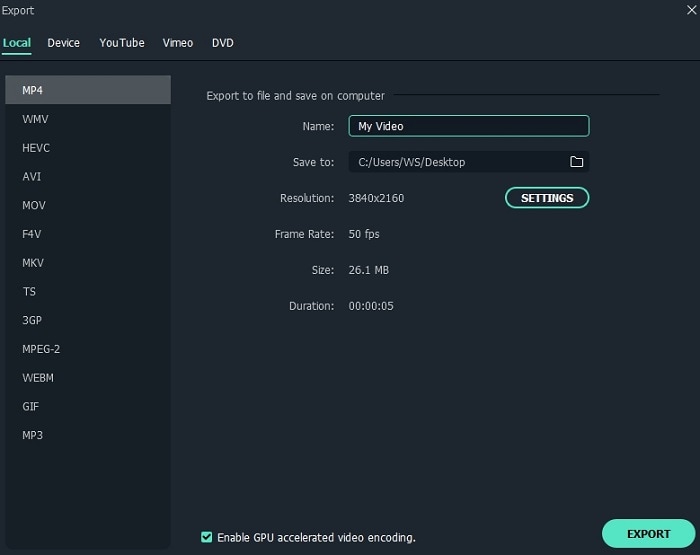 ---
Best 5 Reaction Video Ideas You Need to Know
Now that you know how to make a good reaction video using Filmora X, let's talk about some of the best reaction video ideas you can use for your channel.
1. React to music videos
There are plenty of music videos on YouTube that you can react to. It'll help you attract a wider audience and build a strong viewership for your channel. However, if you want to respond to music videos, make sure to get approval from the official label / artist. Otherwise, your reaction video will be instantly pulled off from YouTube.
2. React to game videos
Gaming content on YouTube has boomed immensely, all thanks to the COVID pandemic. You can react to any of these gaming videos, and it'll help you get plenty of views quickly. The best way to do this would be to respond to small creators' gaming videos, as they'll soon permit you to use their content.
3. Comment on movie trailers
The majority of "reaction channels" on YouTube make money by commenting on the latest movie trailers. Viewers always want to know the opinion of other people on their favorite movie trailers. This means by reacting to campers. You'll be able to get thousands of views on your videos.
4. Funny videos reaction
Another popular way to make reaction videos is to comment on funny vines from different social media platforms. This is the easiest way to make a reaction video as you won't have to worry about copyright infringement.
5. Comment on your old videos or photos
Like any other YouTube channel, the only way to build an audience is to share your personal life with the viewers. Since the ways to do this on a reaction channel are limited, you can create a reaction video about your old videos and photos. For instance, start commenting on all your high-school/college pictures and let viewers know how you started with YouTube.
6. React to your viewer's comments
Finally, another way to make cool reaction videos on YouTube is to react to the comments you receive on your earlier videos. This will help you create a fun episode as YouTube comments can be hilarious and weird at the same time.
---
Summary up
It's no secret that different types of videos work on YouTube, and "reaction videos" are just a part of the herd. However, if you want to grow your channel and get millions of views, it'll be essential to make a reaction video that stands out. To do this, start by choosing the right video editing software such as Filmora Video Editor. With its different editing features, you'll be able to make highly appealing reaction videos for your YouTube channel.