Amongst the large section of videos on YouTube, only a few can gain immense popularity, Right? Have you ever thought of the reason behind such configuration on funny pet videos? It's a well-recognized fact that interesting will always go viral. So, the concept of making funny videos is to make them highly enjoyable that people can never ignore watching.
In this post, we will discuss such accepted tips on live videos of pet animals. You are also going to get introduced to reliable software to edit raw pet videos further.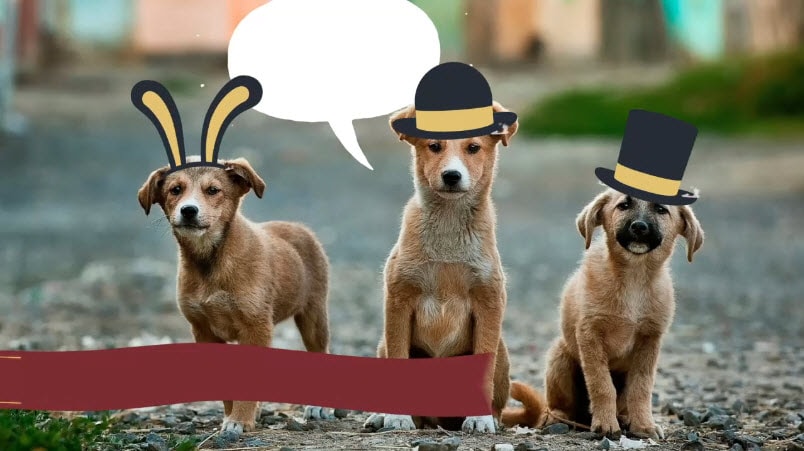 How to Make Cute and Funny Pet Animal's Life Videos Easily
#1. A brief introduction on recording pet videos on daily life
If you're a pet lover, you may have two to three pets in your house. It's also sure that you regularly check viral pet videos either on YouTube or other social media platforms. The most famous among such videos are the videos of 'Maru The Cat.' Shooting one funny pet video daily, will result in a collection of several videos to edit further. However, you should know how to shoot good videos for better results.
Pets are adorable, and every time spent with them should be worthy and recorded. Whether it's a talking video or other activities, it's hilarious to note their every moment and get excited to upload it. Well, it's not good to upload the video as it is. To make it viral, you have to go a step further and use suitable software made to edit such videos.
#2. Use the easy-to-use video editor to edit funny pet videos
An easy-to-use video edtior will bring more fun on video editing project. Filmora Video Editor (or Filmora Video Editor for Mac) is one such highly accepted software that big organizations also use to make promotional and other customer training videos. It is also said to be the reliable alternative of Windows Movie Maker that consists of every required feature to control videos. You can make every kind of professional video with included video and audio effects, overlays, filters, transitions, elements, custom titles, etc. Also, the software is ideal to use on both Windows and Mac operating systems. The software also simplifies the creation of high-quality 4K videos. Whether it is education, ads, Games, Vlog, or any other YouTube, all come into play here at Filmora Video Editor. There's also a free trial available on the platform.
How to Create Funny Pet Life Videos
Want to make eye-catchy videos for pets? Simply follow the steps given below to create fantastic video content. Let's look at how easy the process is in real-scenario. It's one of the main reasons many commercial companies also resort to this software because of simplicity and advanced features.
Step 1. Import pet video clips: The first step to do is to import videos of pet animals. You can either drag and drop such videos or simply use the Menu section. However, it's a quick step that you can do even encountering a single problem. You can easily drag and drop video clips to the program and open them easily.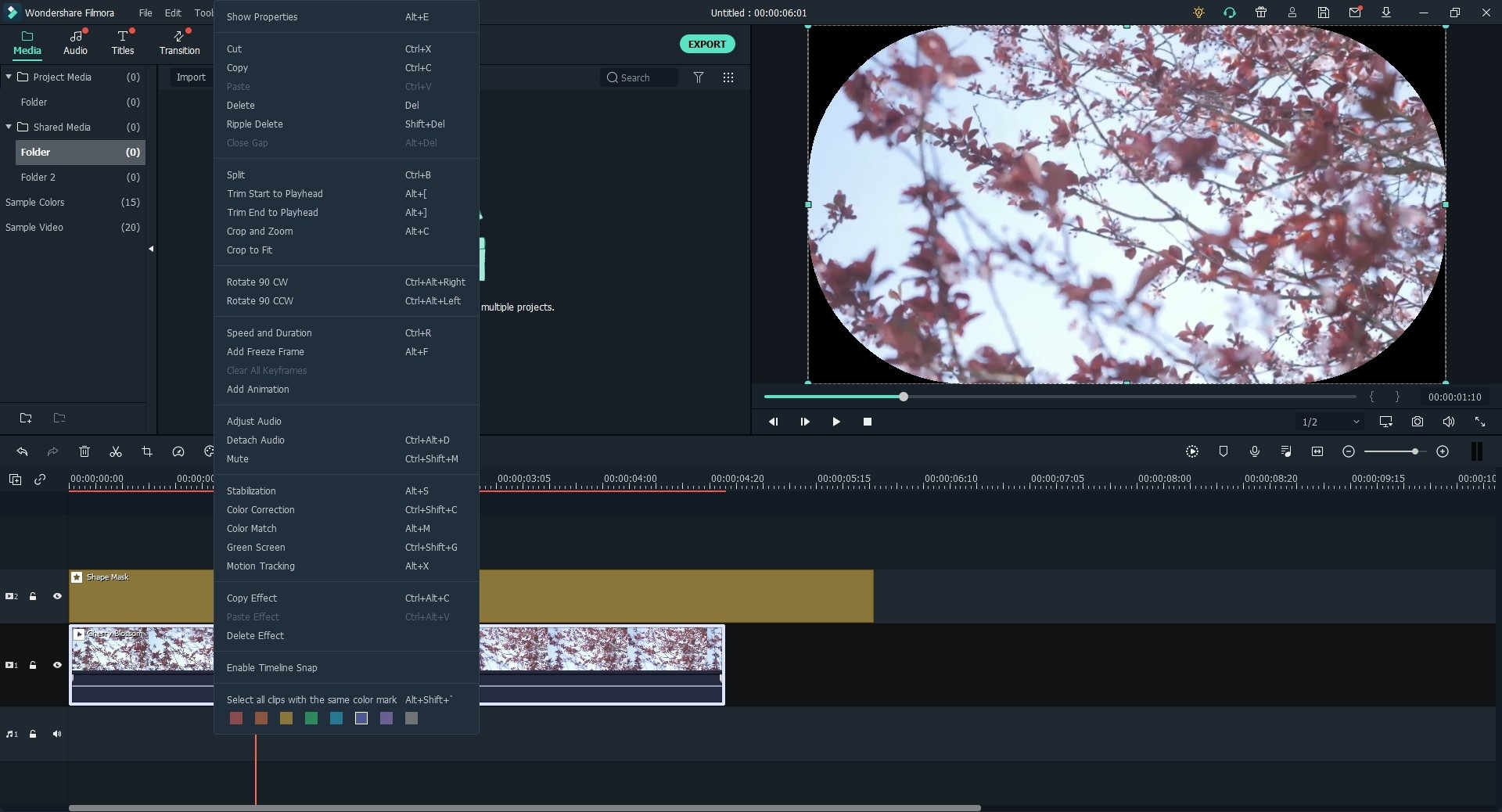 Step 2. Edit pet videos: The next step is to edit the imported video. Such Editing mainly includes Cut, Trim, and Combine. Once everything is in, you can further remove unnecessary sections. With the help of Combine, you can keep together the best of the best moments of your pets. Thus, it's better to identify all problems, remove some sections, and make sure you will get the desired outcome.
Trim Videos: After adding media to the timeline, you can right click on the video clip on the timeline and find the trim button on the menu.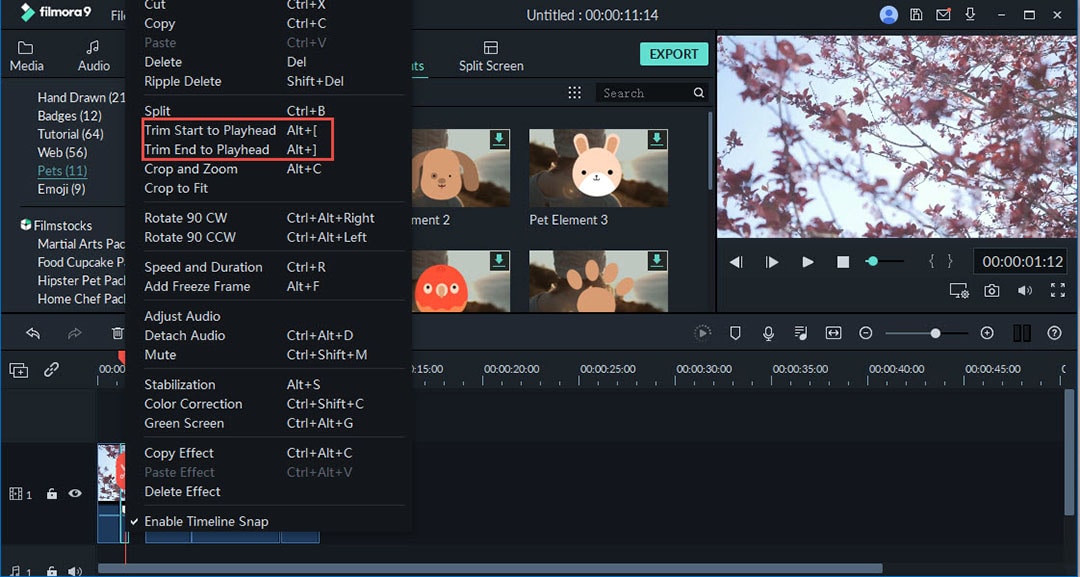 Rotate Videos: If you want to adjust the degree of the video clip, you can double click on the video on the timeline to open the editing panel and find the "Rotate" Option under the Transform panel.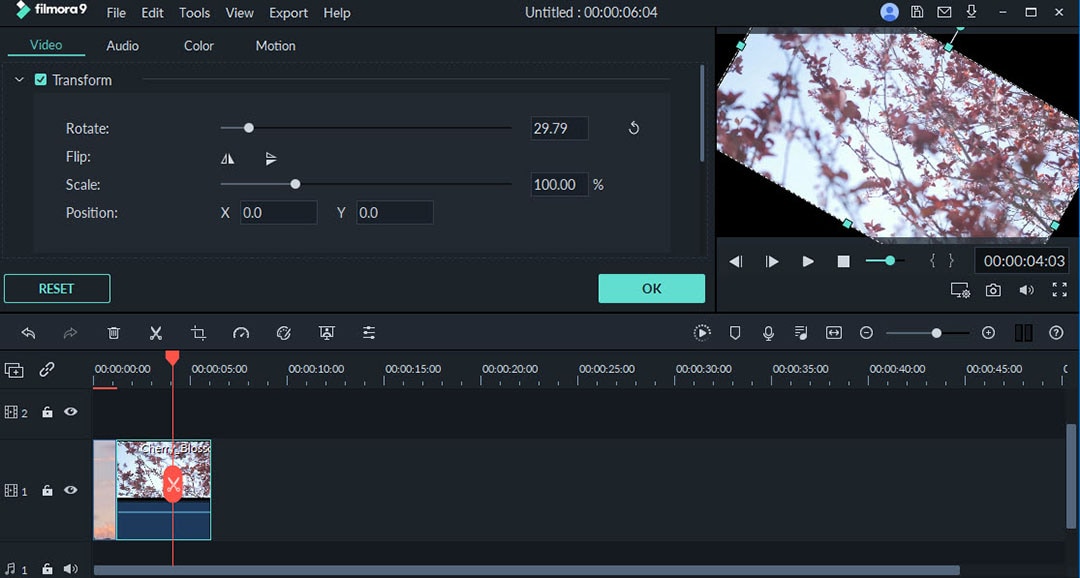 Crop Videos: Are there any unwanted parts on your video clips? To use "Crop and Zoom" function, you may easily delete the unwanted parts. Click on the "Crop" icon on the editing panel and open the "Crop and Zoom" menu.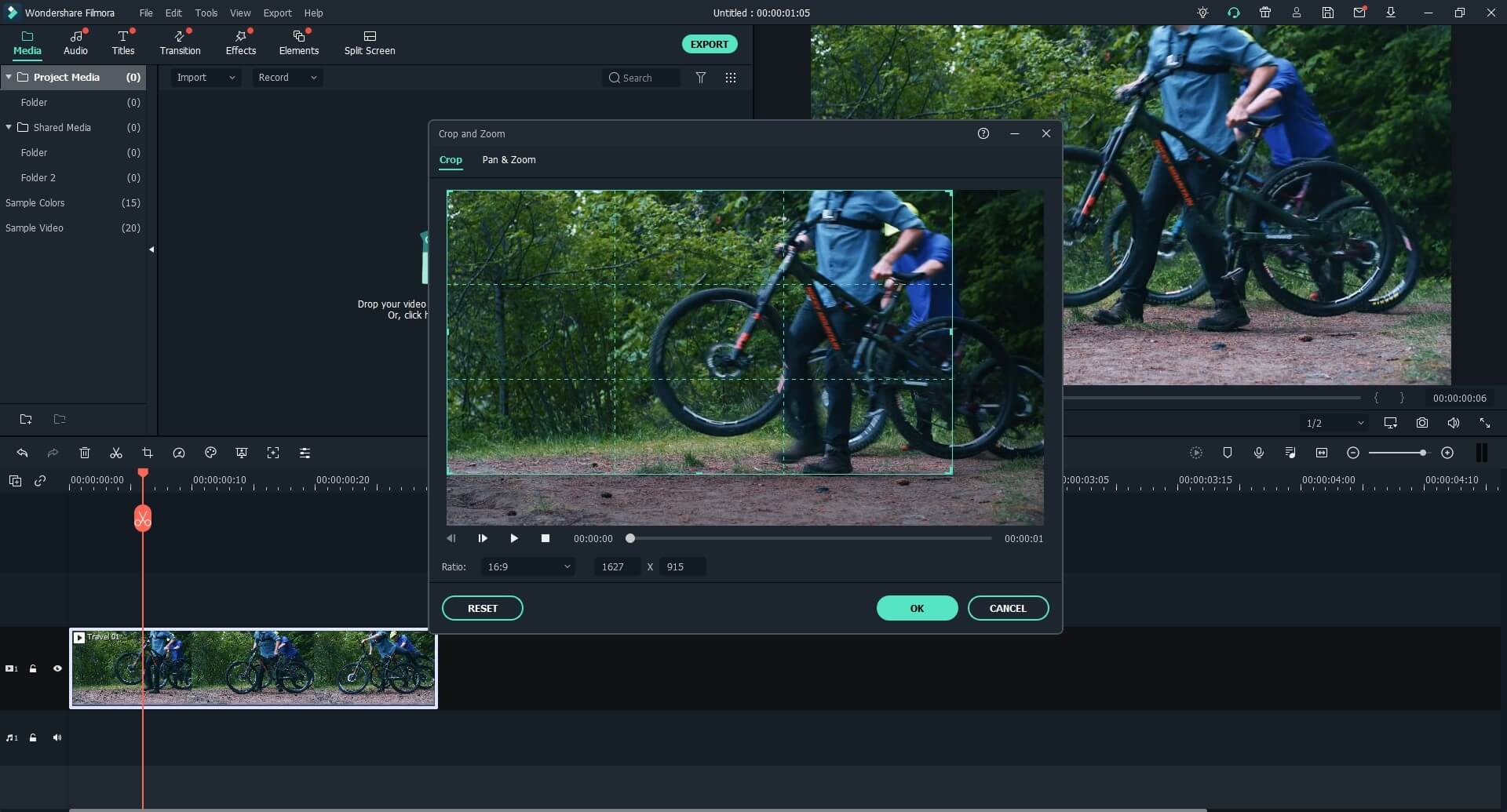 Now, there's a time to combine or join such videos. Simply drag and drop the videos in a timeline. And, when you export them, they will come out as a single video.
Step 3. Add funny music: There are mainly two ways you can add funny music to the videos. The free one is to use a free music library for such videos. To get it, go to the Audio button and open its royalty-free audio library. And, if you already have entertaining music in your computer system, use it from the Media Library button.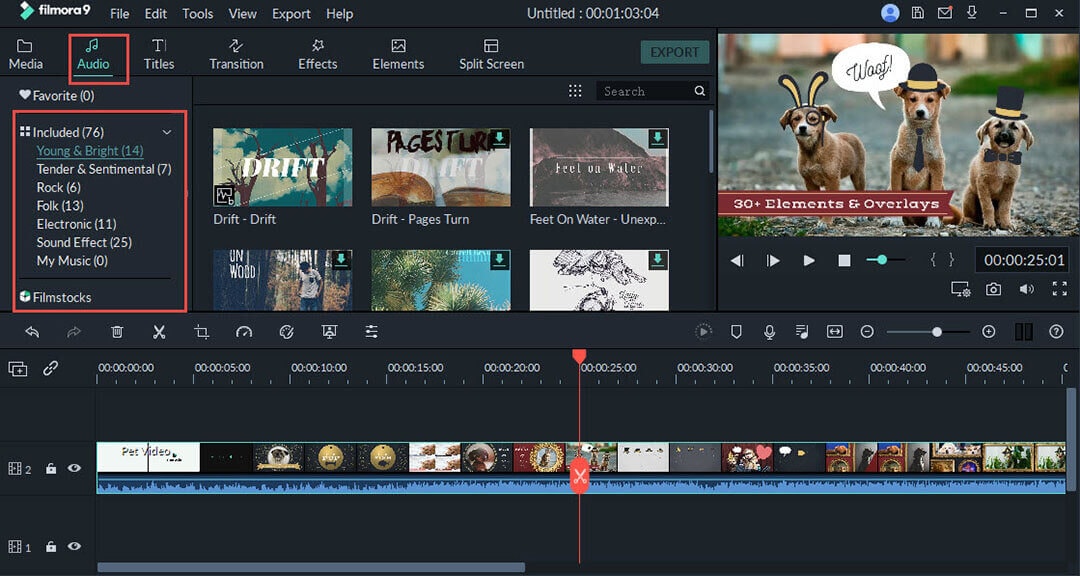 [Advanced Tips:] Music will make some moments in your videos stand out. To sync video clips to the music beats will make the video more vivid and impressive. Using the beat markers makes it easy to synchronize video with background music. After you've added the music to the timeline, you can right-click on the audio data and choose the "Beat Detection" option. Within seconds, you will find the beat markers on the timeline.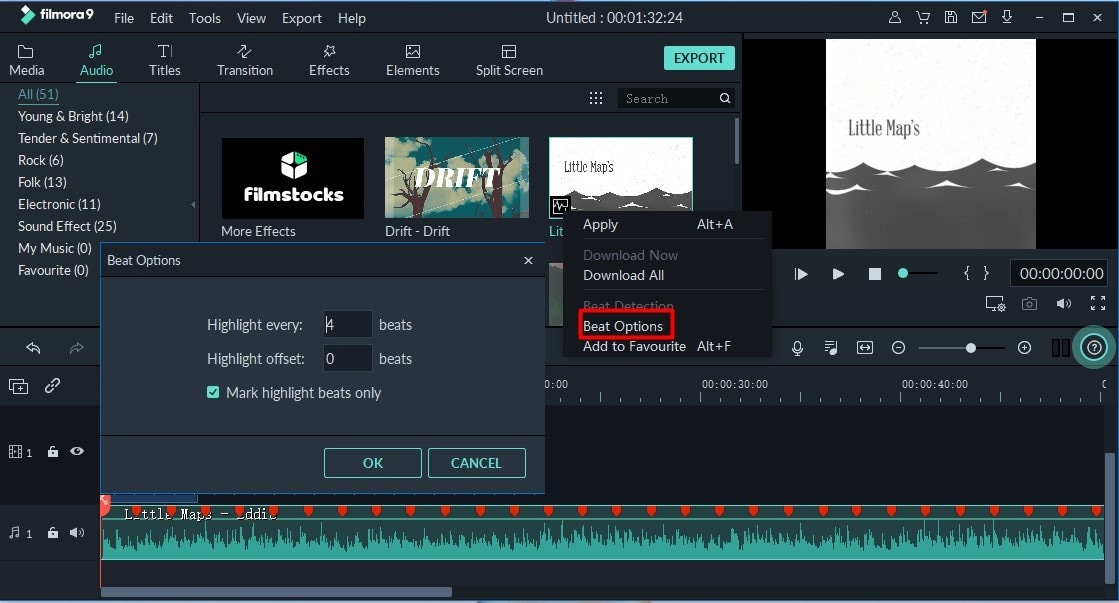 Step 4. Add Effect: Except basic effects, Filmora Video Editor enables you to make split screen, green screen, and other advanced effects, so that you can make your videos more attractive.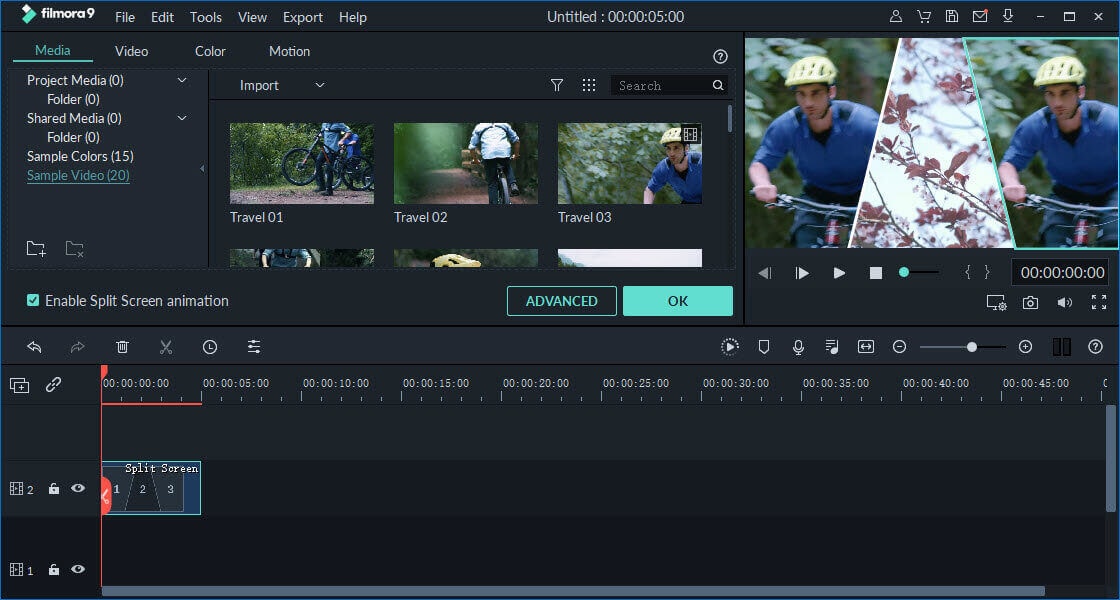 Effect Packets: Filmstock provides multiple effect packets with different themes, including title, transition, effects, and elements. You can apply those effects to your videos within Filmora Video Editor quick and easy.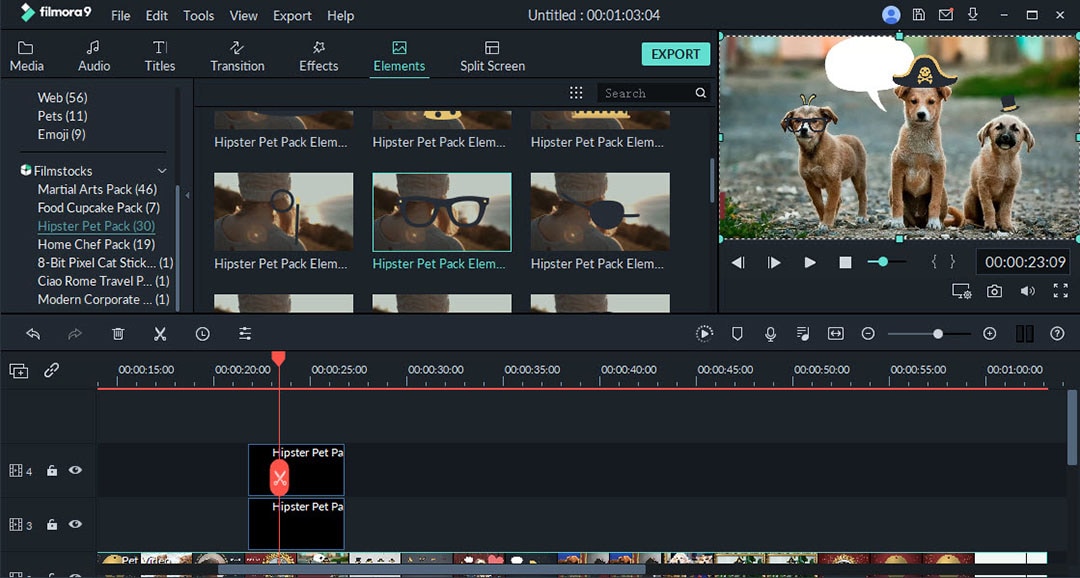 Step 5. Share Videos on YouTube: After you've got your pet videos well-edited, you can upload your videos to YouTube and share it with your friends and family. Click on Export button and choose YouTube option.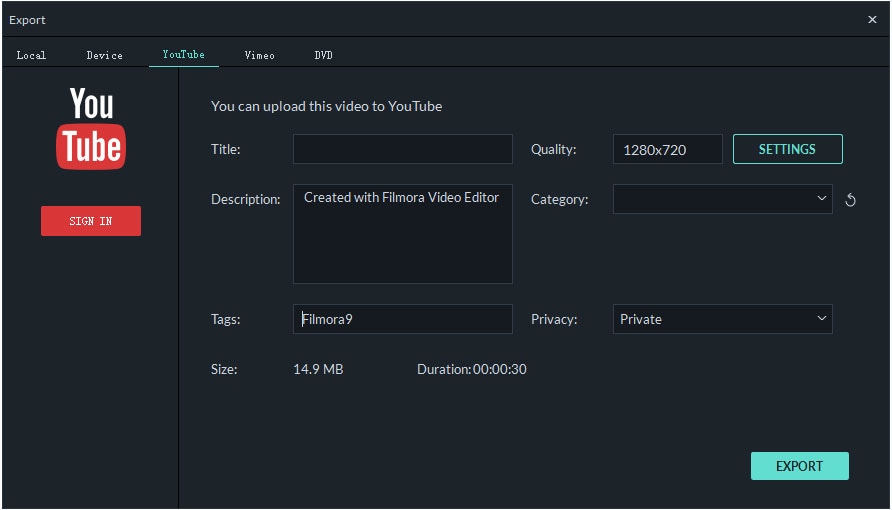 Conclusion. So, this is how cool the making of funny pet videos would be with Filmora Video Editor. It has got both primary as well as advanced editing skills to give you a simple yet professional feel. Thus, go ahead and recognize all its features to make beautiful videos of your pet animals.