The popularity of Instagram is showing no signs of fading away. Especially after it changed the limitation of photo and video dimension, Instagram is deemed the best social media networks by the billions of users. However, it's quite an annoying thing that Instagram isn't letting us trim the extra video clips directly.
So, how to trim videos on Instagram?
When Speaking of trimming Instagram videos, Filmora Video Editor comes in handy to cut videos for Instagram post. Instagram video trimming not working is no longer a tricky problem now.
Let's see detailed features about the right Instagram video trimmer and the definitive guide on how to shorten a video for Instagram.
Best Video Editor to Cut Instagram Videos - Filmora Video Editor
Filmora Video Editor for Windows (or Filmora Video Editor for Mac) is one of the best video editing programs which can do more than just basic video editing like cropping or cutting a video for Instagram. This powerful video editor also provides lots of special effects for you to apply to your Instagram video.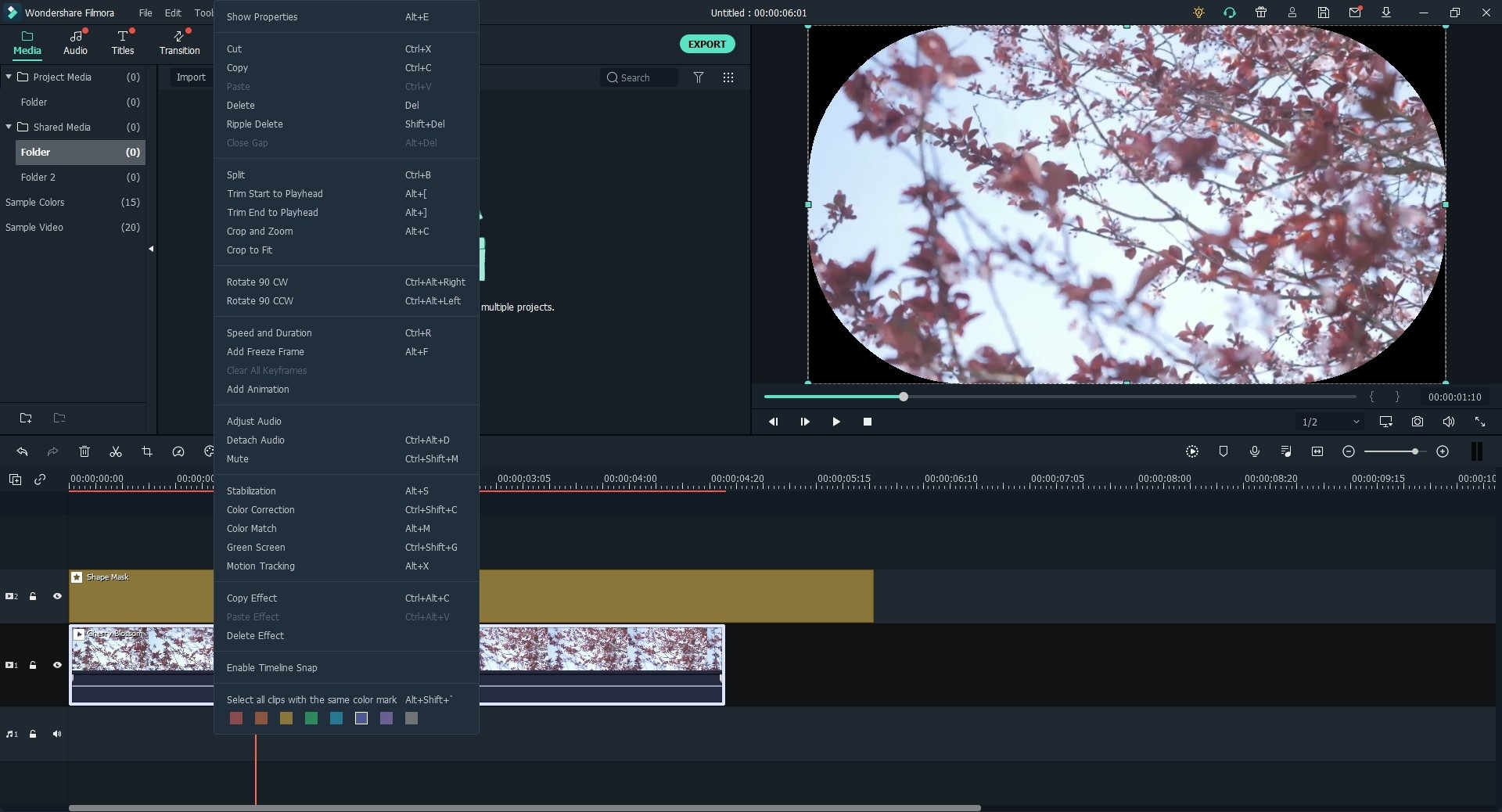 Versatile features and flexible UI make Filmora Video Editor Outstanding:
Filmora Video Editor is a very handy program that users can easily master the video editing using this program.
2 different mode (Easy Mode and Full Feature Mode) ensures that the user gets the work done as per need, desire and technical proficiency.
Clear interface with large amount of video editing tools and special effects well-listed.
Advanced video editing tools to make green screen, split screen or picture in picture video are also provided.
---
Tutorial on How to Trim Videos on Instagram with the Best Video Cutter
Step 1. Launch the Filmora Video Editor
Firstly download Filmora Video Editor by clicking the download button above and install it on your computer. When the program is well-installed, run it and select "Full Feature Mode" to enter the next step.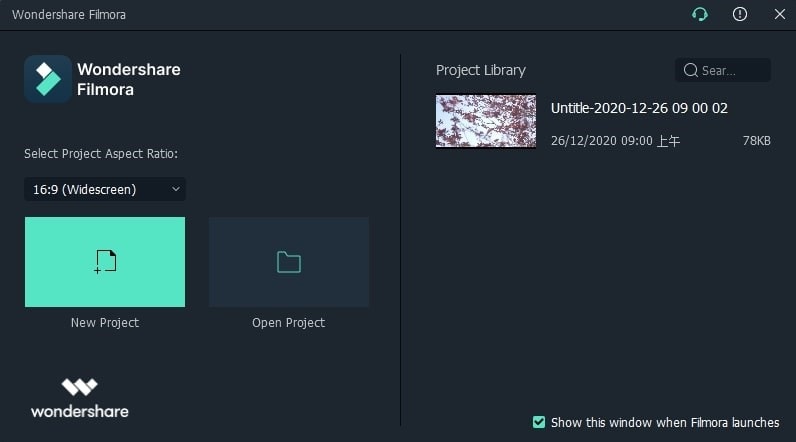 Step 2. Import video from Instagram to the program
There are 2 simple ways of importing Instagram videos to the program. It can be done either by dragging and dropping the video onto the timeline or clicking "Import Media Files Here" to browse from local. By the way, Filmora Video Editor also enables you to download photos from Instagram, please choose "Download Photos from Instagram..." here.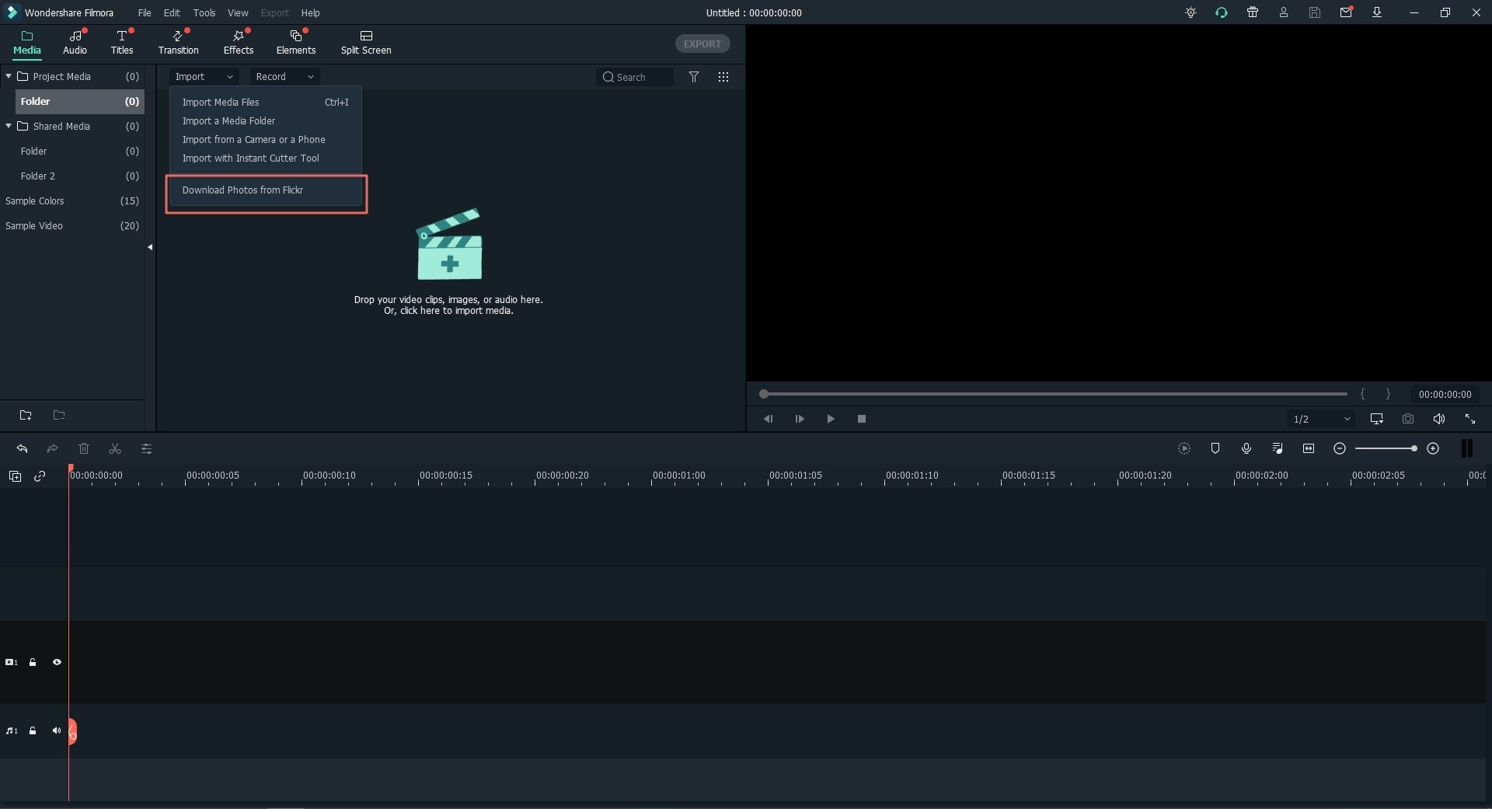 Step 3. Trim the Instagram video from the beginning or from the ending part
Once the video has been imported, move the cursor to the end and beginning of the clip till it changes to "I" pointer. Then move this pointer back and forth to trim the video from beginning and end.

[Optional]: Cut the Instagram video into sections
To cut the video at any point you want, you have to separate the specific portion. Drag the slider to mark the start and end points and press the "scissors" icon. Right click the video and select "Delete" to finish the process completely.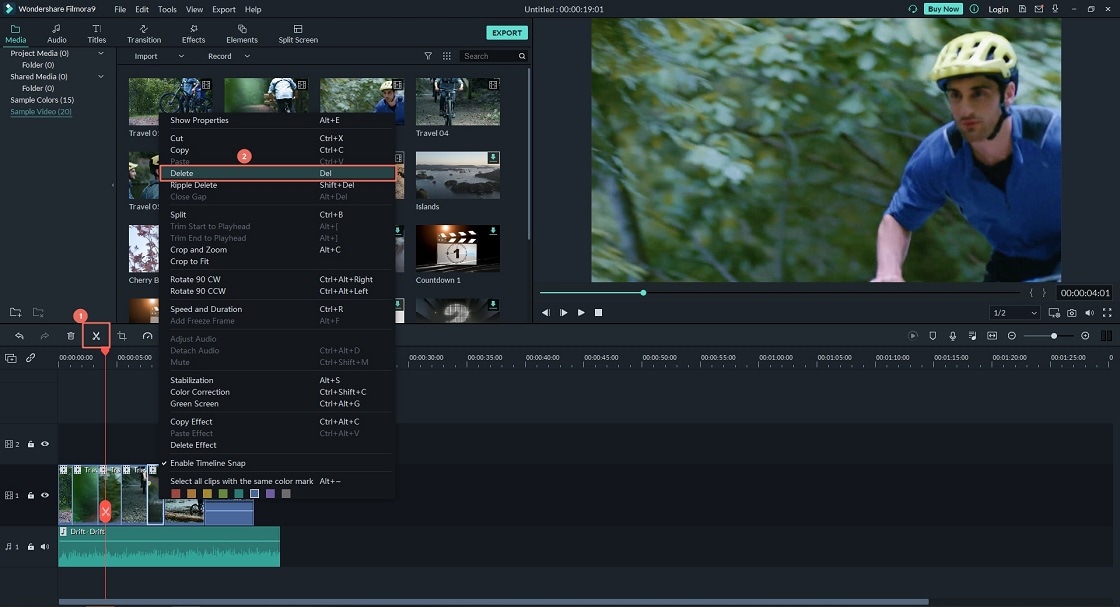 Step 5. Export the video
The last step is to press the "Export" button above the timeline. Select the appropriate format that you want to save the video. Press "Export" and the video will be exported to the desired location. You can also choose to upload the video to YouTube, Facebook and Vimeo if you want.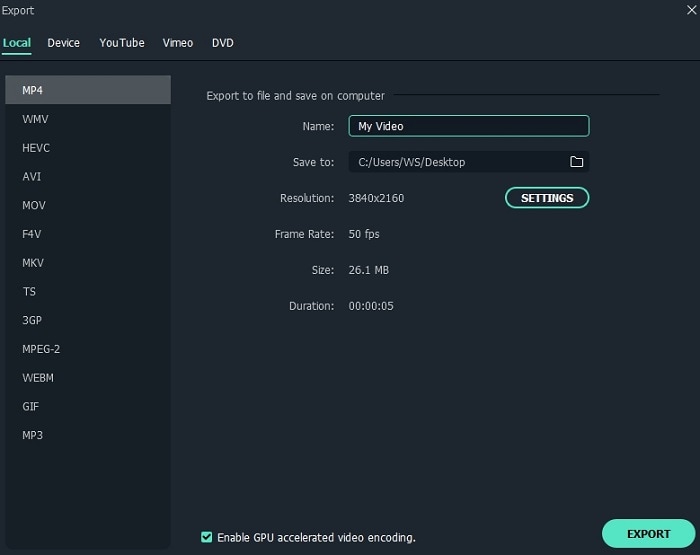 ---
Trim A Video for Instagram in Just A Few Minutes!
After read the steps for fixing Instagram trim video not working, you may have the urge to cut a video for Instagram immediately. Filmora Video Editor can do more than just trim videos, it is designed to help beginners and enthusiasts to edit video like a pro, for professionals, it's also a practical yet feature-rich video editor software.
Before you start trimming videos as well as adding effects to videos, you need to know more useful tips about posting photos and videos on Instagram, which will let you know the best video length, formats, size, resolution, dimension for Instagram. In this way, you can show your videos in the best way on Instagram.
Why not download Filmora Video Editor to start to post videos and attract more Instagram fans now?