- Besides blogging about my day-to-day moments, I would like to venture into life video recording. How do I go about it?
Well, the new adventure you are about to get started on is life video recording or lifelogging. Life video recording means capturing every moment of your daily life on the go using a camera or your phone. You can compile and store the feed on a computer or external hard drive for sharing on social media platforms or for future reference. Now, here are some tips for a good video story.
• Feel comfortable in your skin, be you.
Sitting in front of a camera makes one feel and act unnaturally. Therefore, be the best and most original version of yourself while lifelogging. Talk about the quirks of life video recording you experience.
• Do not be hard on yourself.
The pressure to have a mistake-free video story can be overwhelming. A mishap here and there only shows you are human and builds a connection between you and your viewers as they relate to your quirks.
• Keep it simple.
While telling your video story, make it precise and straightforward. Avoid going overboard with special effects and straying away from the storyline. Stick to the point and keep it simple.
• Bring on some cheer.
Now, you wouldn't sit through a 2-minute gloomy clip, would you? Be entertaining and lighten the mood in your video story with anecdotes. Besides that, ensure there are perfect lighting and some color in the video to brighten up things.
• Utilize mobile responsive video players.
From surveys done on the Internet, most people prefer watching videos on their mobile phones to computers. It is thus advisable to use most popular mobile-responsive video players like YouTube, Vimeo, and Brightcove to tell your video story.
Before sharing the video story, edit here and there. Whether you are new or pro, we have pretty simple tips for editing your life video recording in this article.
Let's start...
Life Video Recording or Lifelogging: Record and Edit Your Own Video Stories
1. Record your Daily Life with Phone Device or Camera
Based on your preference or the kind of gadget at your disposal, you can use a phone or camera to record daily life activities. There are some factors to consider, too, while choosing your recording tools like recording experience, cost, and adaptability. We shall look at recording with a camera phone and a digital camera next.
Life video recording with a Phone
Lifelogging using Camera
Brief Introduction:
Almost everyone has a mobile phone with a camera on it, which makes lifelogging, especially for first-timers, using a phone the ideal option. Most camera phones already have suitable video recording, and users have an easy time shooting video clips on them.
Most vloggers can attest to how handy digital cameras are when it comes to producing good quality video stories. Additionally, the more you use them, the better you get at making beautiful videos. So, if you are so much into life video recording, start saving and get the best digital camera.
Pros:
• Short learning curve: Being a gadget, you use regularly; you will not need a lot of time learning how to use it.
• Cost-efficient: Phones, compared to digital cameras are very affordable and very functional. You use to do more than just video recording.
• Flexibility: With phone recording, you can directly share your content online, or make some quick edits before posting on social just after the recording. There is no lagging due to transferring like in cameras.
• Customizing: Digital cameras allow setting a preferable visual tone during the recording process. You can also change the field of view of your video using interchangeable lenses in digital cameras.
• Improves creativity: It makes videos with better quality as you invest in various types of lenses smartly.
• Swift transitioning: In case you decide to get a new camera with the same mount as the previous one, you can easily carry on using the same lenses and camera accessories.
Cons:
• Overall poor quality: Phones lack the perfect sensor size, which adversely affects their performance in low-light conditions, background blurring, color range, and the video quality at large.
• Limited storage space: Videos require a lot of memory space, and overloading your phone can affect its overall performance.
• Limited video recording capabilities: Phones lack the best features for life video recording, unlike digital cameras.
• Limited time for recording: The longest that digital cameras can record is up to 30 minutes.
• No livestreaming: Digital cameras are cumbersome for direct sharing of video feeds to social media.
• Expensive to get and maintain: To get a good digital camera, you will need to open a savings account. Besides that, cameras and their accessories wear out with time and you will need to purchase replacements apart from having a strict maintenance protocol. :
---
2. Editing Videos with Perfect Tools
Once you record your life video successfully using either a phone or camera, it is time to make some editions. The best tool to use is Filmora Video Editor (or Filmora Video Editor for Mac). This exclusive product has a lot of features to make the video editing process easy, simple, fast, and enjoyable.
Read on to find out how best to tweak your raw life video recording with the Filmora video editor.
• Add Background Music and Beat Markers
Background music will help the video story more attractive and impressive. There are much free music resources available in Filmora Video Editor. You can also find more sound and music effect in Filmstock. To sync music beat to your video clips, you can use the beat detection feature.
- Full Guide on Sync Music Beat to Videos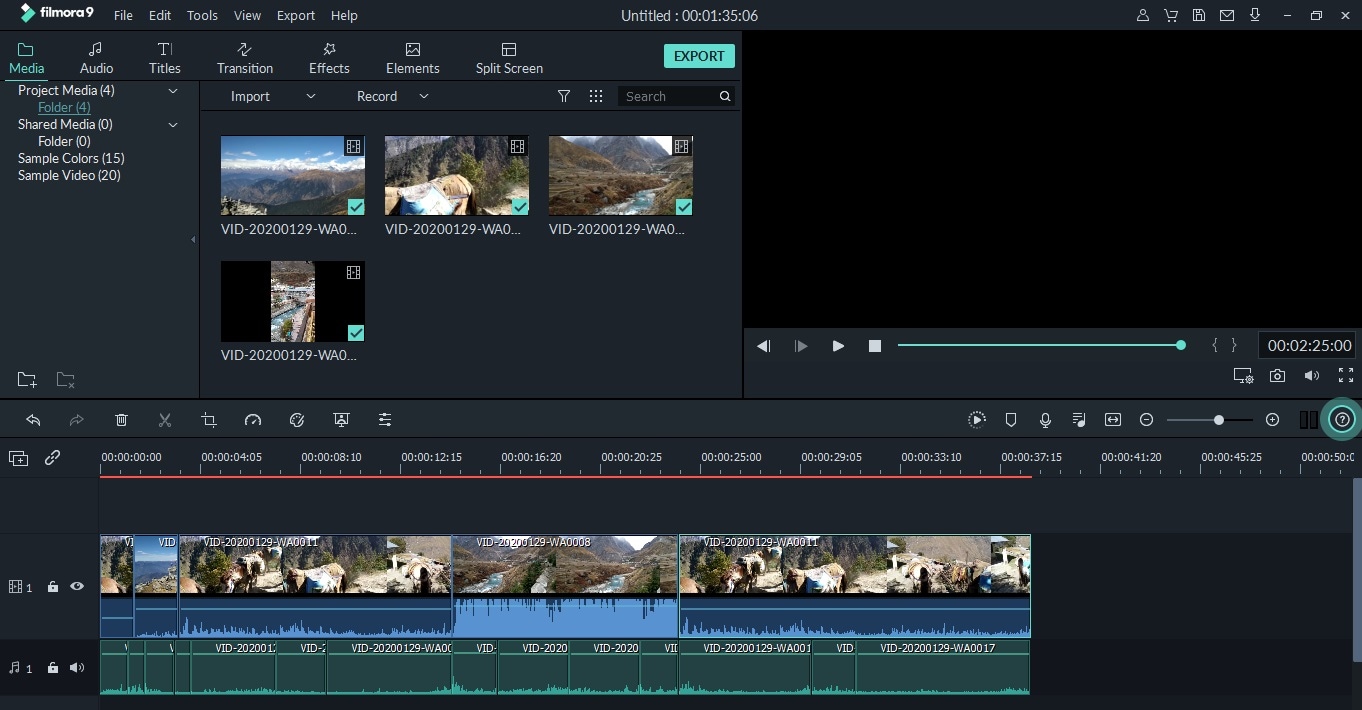 • Quick Splitting Clips on Playhead
While editing a long video, you may notice there are some unwanted parts and want to split video clips quickly, you can use the button on the playhead and cut video easily and quickly. Place the playhead on the frame you want to cut out, right-click on it and then tap on Trim Start to Playhead or Trim End to Playhead. Either choice will delete video content in front of or behind the playhead, respectively. There is an Undo option if you delete the wrong part.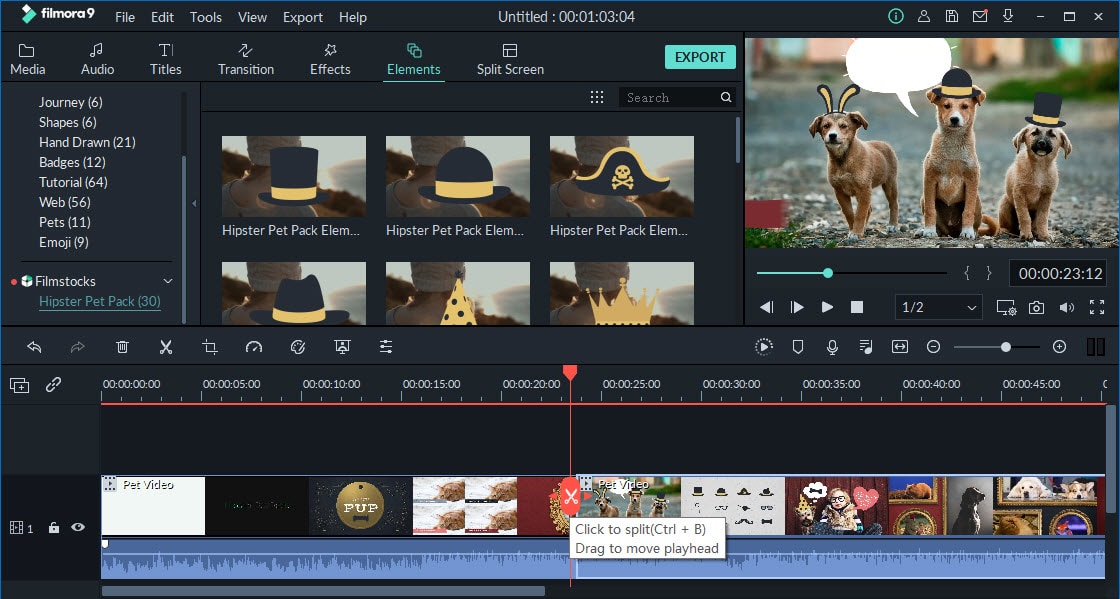 • Edit Video with Cool Effects
To make your life video recording unique, Filmora has box-full of cool effects. These include the Mask effect, Green screen effect, or Chroma keying feature, transition effect, overlays, and filters. Move the chosen video files to designated Timelines and tap on Effect in the toolbar. In the Effects tab, right-click on the desired effect and tap on Apply to add it to your video clip. Follow the prompts to add cool effects successfully.
- [Tutorial] 5 Ways to Mirror Vdieo
- How to Make A Split Screen Video on Mac/Windows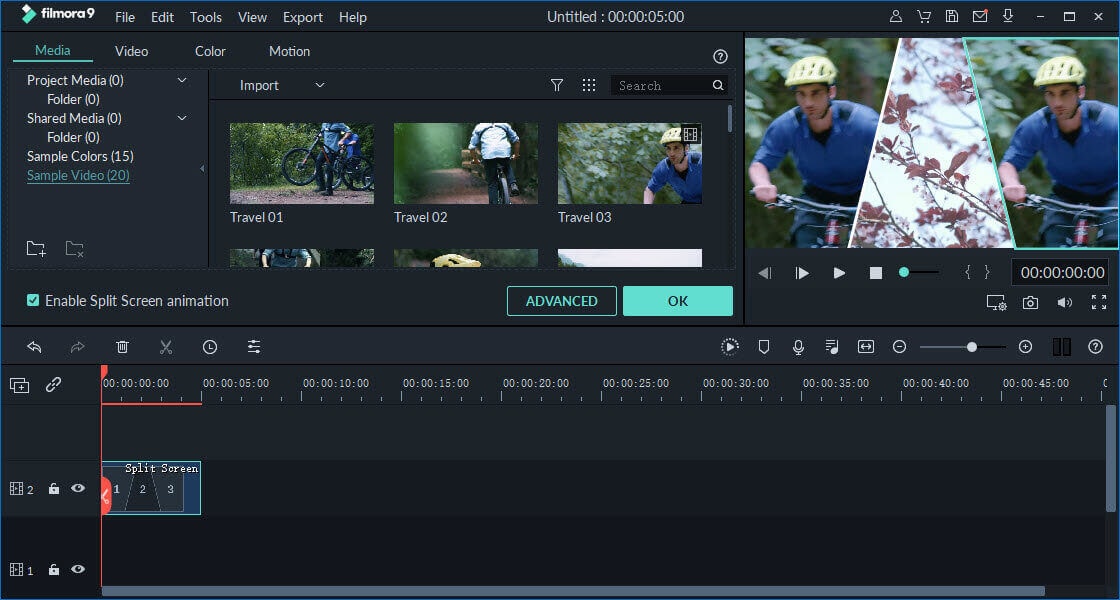 • Add Animated Title
Good titles will help viewers better to understand your video stroy and better to group your video clips into different topics or themes. Filmora Video Editor provides you multiple animated title templates. You can use this feature to add animated titles as you like.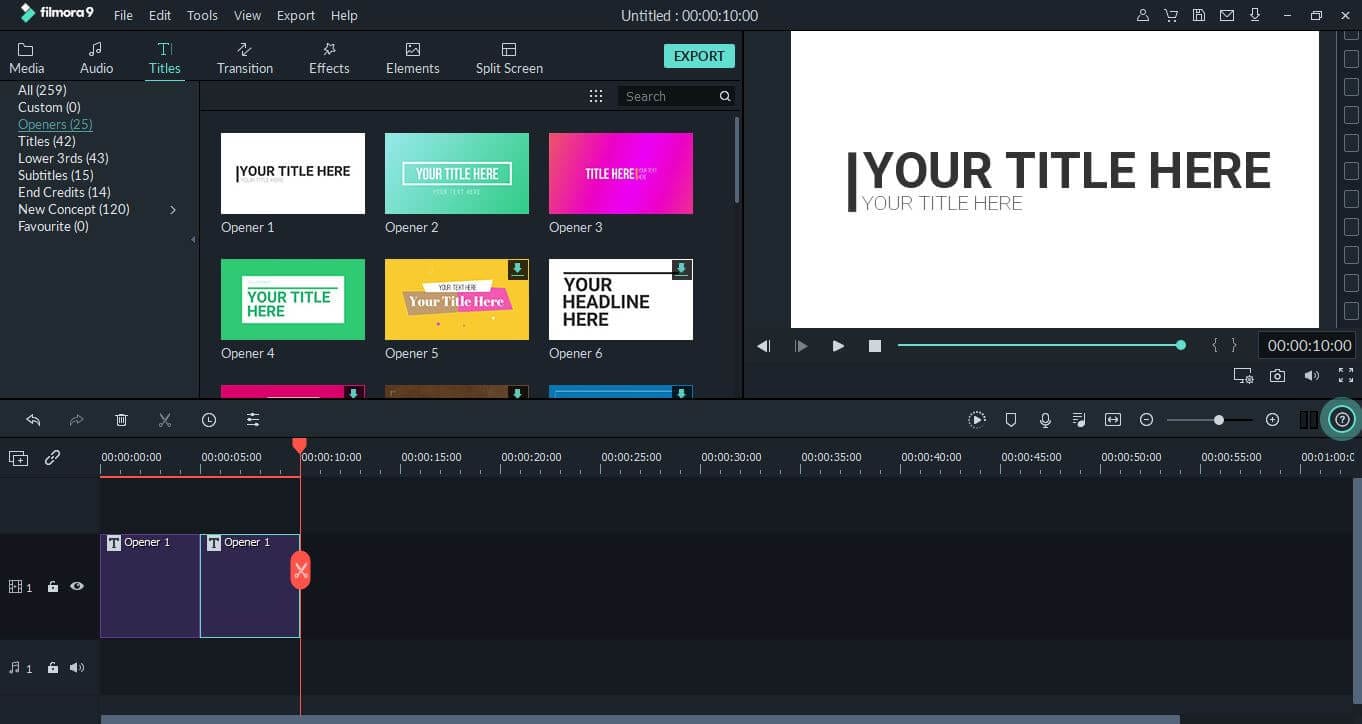 Conclusion
Thus, you have to admit life video recording is pretty enthralling. Feel free to give it a try because all you need is that camera phone in your hand from which you are reading this article. You can later go pro by getting a digital camera for spectacular video recording output. Lastly, while editing your lifelogging video, always use Filmora9 as it is the best video editor around.