Want to make mosaic on your photos and videos? You can get help from online mosaic maker, such as EasyMoza, Fotor Photo Mosaic, Picture Mosaics, Mozaus Online photo collage maker, and more. This article will give you a head start by highlighting the top five awesome online mosaic makers for Windows and Mac users. Look keenly at their main features.
Recommendation: Best Mosaic Maker -- Filmora Video Editor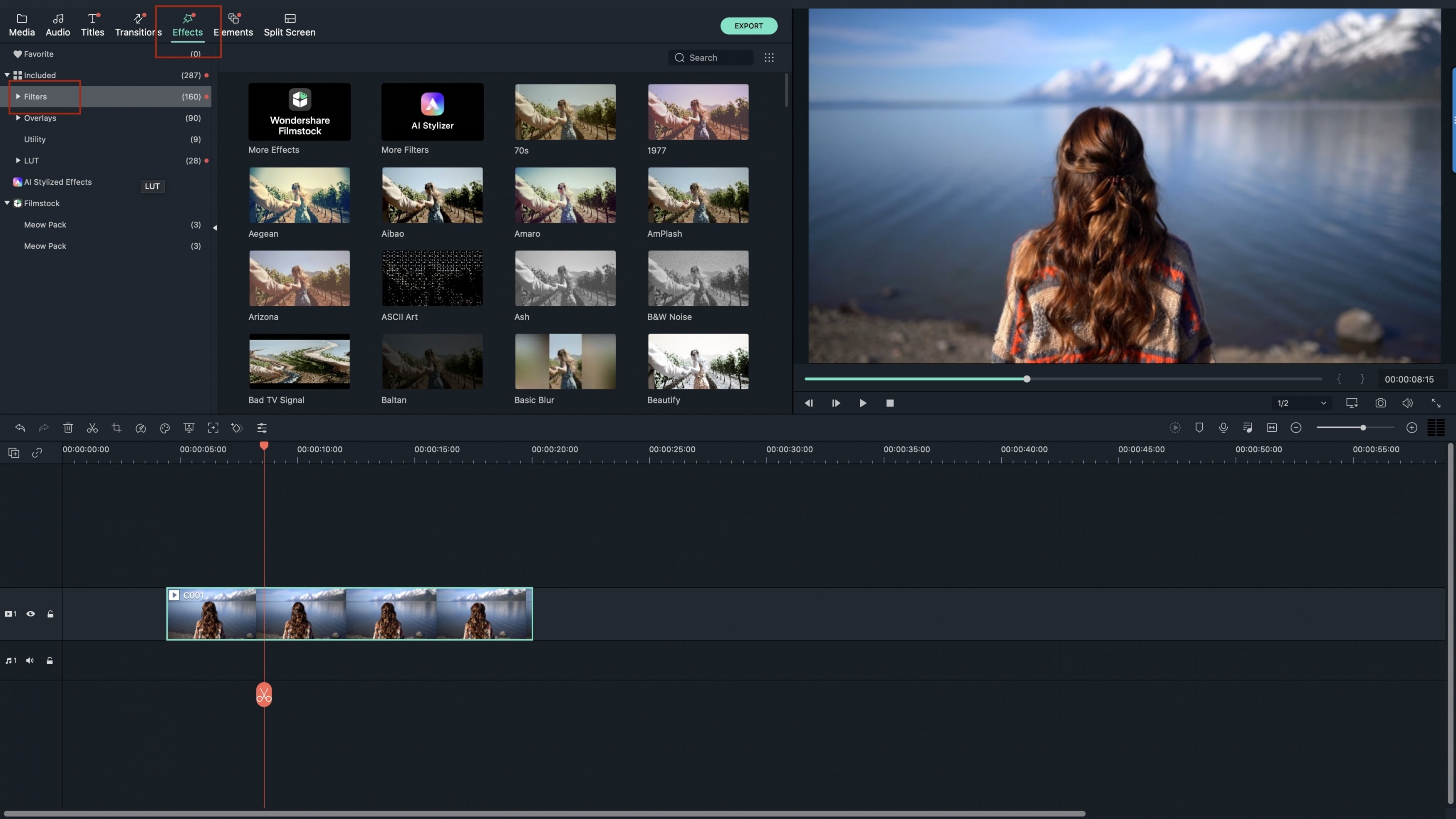 Filmora Video Editor for Mac (or Filmora Video Editor for Windows) is the best video editor that can make moasic on videos or photos. It provides almost all the video editing tools that you might need when editing a video. In addtion, it has large amount of built in effects for your to stylish the video with filters, overlays, transitions, animated titles and texts, etc. Filmora Video Editor enables you to easily create video.
Key Features of Filmora Video Editor:
All editing tools and features are well-displayed in the main windows, very clear interface for users;
Personalize videos with unique mosaic and funny pictures graphics using face-off feature;
Large amount special effects of filters, overlays, motion graphics, titles, transition, etc. More effects are added regularly;
Export video in formats or directly upload videos to social media platform such as YouTube, Facebook and Vimeo.
---
5 Awesome Online Mosaic Makers
#1: Mozaiq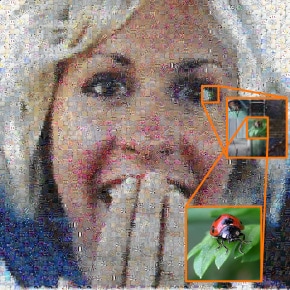 Key Features:
Mozaiq online mosaic creator will allow you to come up with very stunning mosaics for your photos within a very short time. You will use this to conceal any section of an image or even message that you don't want to be seen. Mozaiq works by embedding the photo online and it is always simple and fast. There is an encrypt app that you can additionally share your image after blurring with privacy well guaranteed.
---
#2: PictoSaic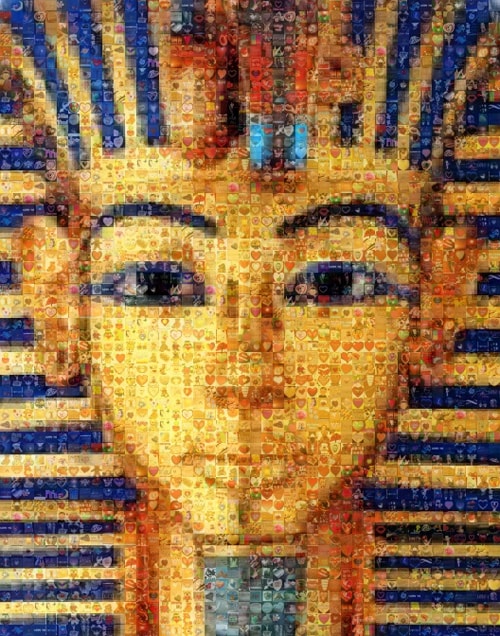 Key Features:
PictoSaic is a photo mosaic software. It can be your private image and of low quality which is not an issue. Alternatively, select a photo from the gallery and you will enjoy ease. Setting up options for processing your image is very easy and it will allow you to customize as per your taste and preference. Downloads are annoying at times and this software will not have such a requirement. It is available online so you will just start using it instantly without installation.
---
#3: PicArtia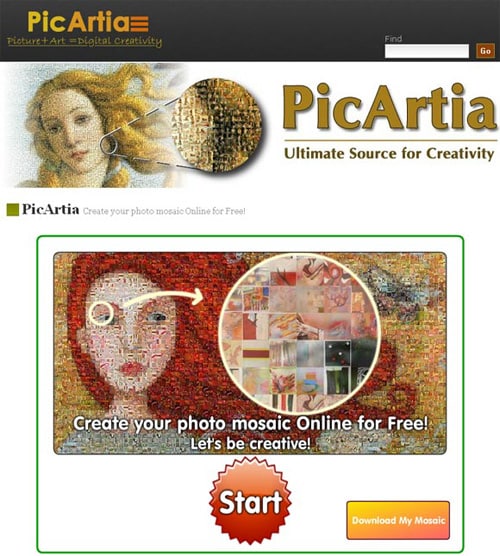 Key Features:
The process of uploading an image to PicArtia and creating mosaic is straightforward. Once complete, you will be in a position of downloading or even sharing with close friends. You will receive a downloading code in your e-mail. One thing you will realize is that the quality of your photos remains high after creating mosaic so you have minimal concerns. The notable benefits of this online mosaic maker are support for JPG photo format, its premium so you can't get it for free as well as easy uploading of images.
---
#4: Easymoza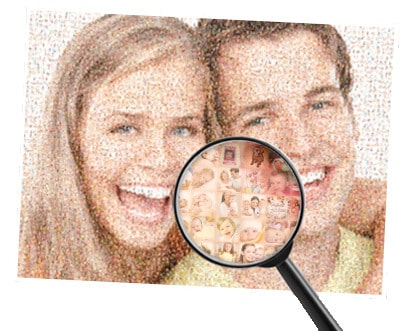 Key Features:
Easymoza is wonderful online mosaic maker software for creating mosaic on photographs. It is good for use where you want to personalize an image since it has a wide selection of effects to accomplish that. You can combine sections of different images to come up with one which is not possible with many other programs. The interface is user-friendly which will make it easy for you when coming up with a mosaic.
---
#5: PixiSnap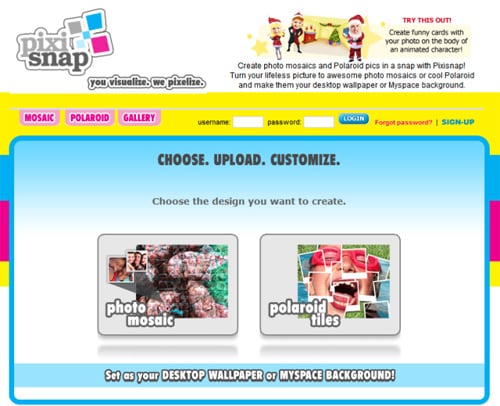 Key Features:
You will have gotten a cool online mosaic maker software program for creating mosaic on your photos with PixiSnap. There are two options offered by this mosaic maker online to enhance your files; through the Polaroid photo maker and adding mosaic effects over the internet. The choice is all yours to go with the one that best suits your needs satisfaction. Working on your photos with this software will take very few seconds.