Is There an App to Make Mosaic Photos?
Worries about securing the best app for making mosaic photos should not be one of the things to deal with. Truly, there are many apps can add mosaic to photo in the market from Google Play which you can have a look at. In making your considerations, take a keen look at the features for the top 5 photo editing apps that can make mosaic photo as well as its specific pros and cons.
Best Desktop Software to Add Mosaic to Photo and Video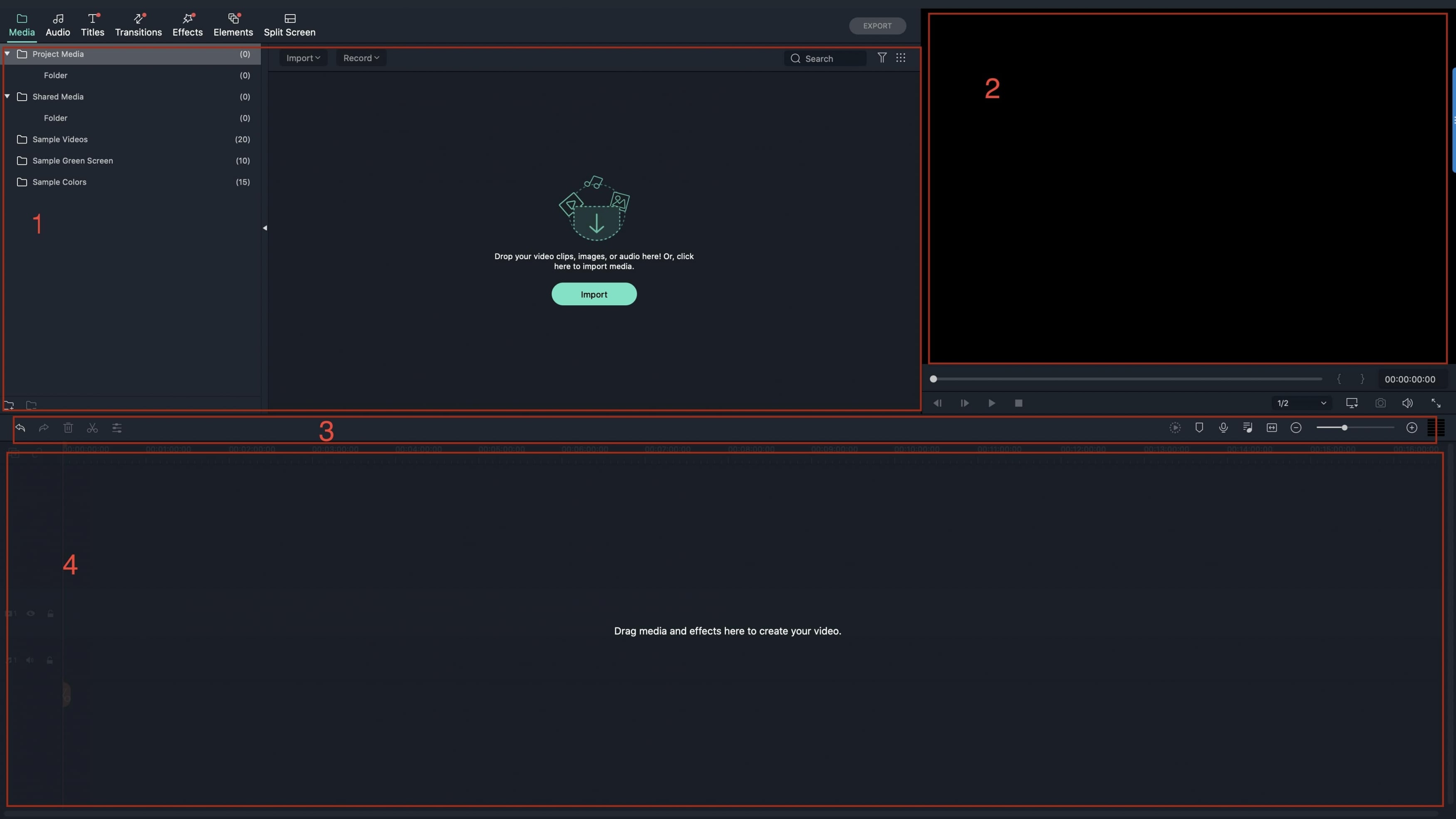 Filmora Video Editor for Mac (or Filmora Video Editor for Windows) is the best video editor in the market and provides the best methods, tools and techniques to perform the video editing easily. Filmora Video Editor enables you to easily make movies , edit audio and images, apply effects and share your new movie on YouTube, Facebook, Vimeo, DVD, TV, iPhone, iPad, iPod, and more!
You can apply mosaic effect from Power Tool, where you can also find Tilt-shift and Faceoff feature;
Fully compatible with all common media formats, including video, audio files and images;
Ability to enhance image file by editing and applying filters, transitions, overlays, PIP, and more other effects;
Can directly upload and share the media file to YouTube or Facebook;
---
Top 5 Android Photo Mosaic Apps
#1. ZaBa Photo Mosaic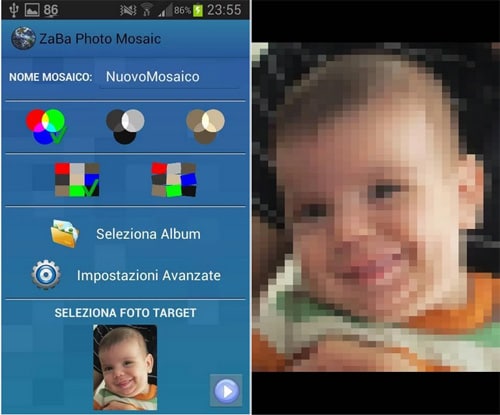 It is guaranteed to make your photos very professional with some interesting mosaic techniques. Whether you have downloaded your photo from the internet or taken it using your camera, this is the right app to transform it the way you want. The quality of your photos will remain high.
---
#2. Mosaicture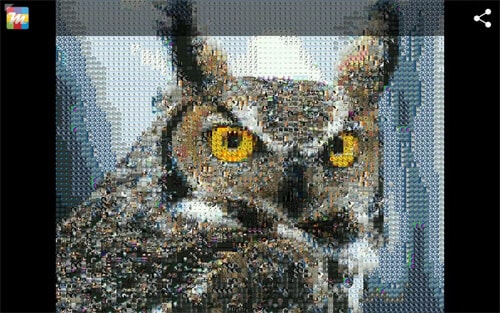 You will be able to come up with genuine mosaics with this app as per the photos that you have in your computer. It will recreate the original image other than draw it over a photo.
---
#3. Collagics Photo Mosaic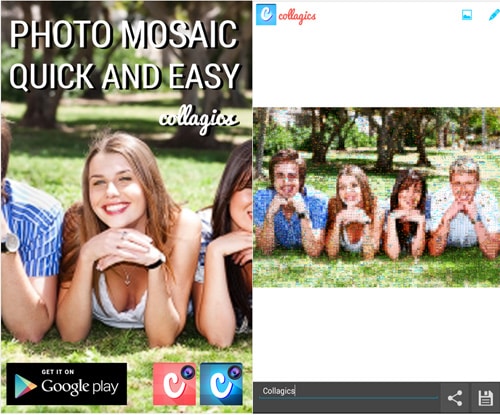 Photos will retain their high quality after using this app that has proven to be very efficient. You will have very creative options for recreating your photos and will generate mosaics depending on the type of photos you have. It is also possible to adjust the size of your photos.
---
#4. Mosaicoid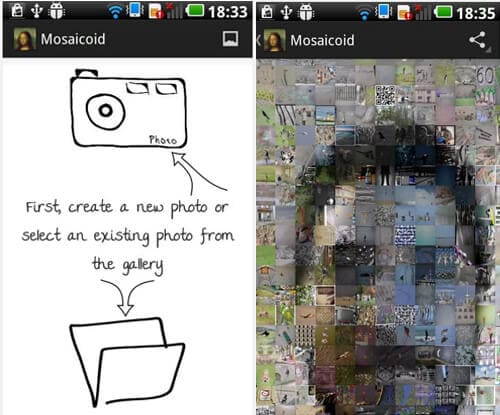 The most advantageous thing with this app is that you will be in a position of sharing your photos over social media platforms. You will have no limitations on the number of mosaics to come up with.
---
#5. Encrypt Photos with Mosaic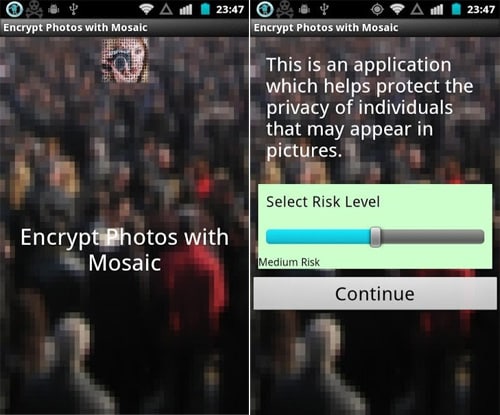 This app will allow you to encode your photos and share publicly. Your photo's privacy will not be compromised so there is nothing to worry about.
Learn more >>