-Video too long for Instagram Stories?
-How to Split Video for Instagram?
With over 1 billion registered users worldwide, the social media platform known as Instagram is one of the most active and top social media platform on the Internet today. More and more people like to share their story on Instagram.
Instagram, as we all know is famous for uploading pictures and videos. So, in this article today, we shall talk about how you can split video for Instagram and make exceptional Instagram story videos.
Can't Miss: How to Cut YouTube Videos on PC/Mac with Ease
Now, let's start split video for Instagram with the best video Splitter!
The Best Instagram Video Splitter - Filmora Video Editor
It is always advisable to find the appropriate method or means to split video for Instagram story although it might be an uphill task as there are several Instagram video splitters that might not do the job accurately.
However, with a program like Filmora Video Editor for Windows (or Filmora Video Editor for Mac), splitting screen video for Instagram can be done with ease in just a few steps. Filmora Video Editor is a powerful video editing software with a whole lot of functions including to split video for Instagram or to merge, crop, trim and enhance video files.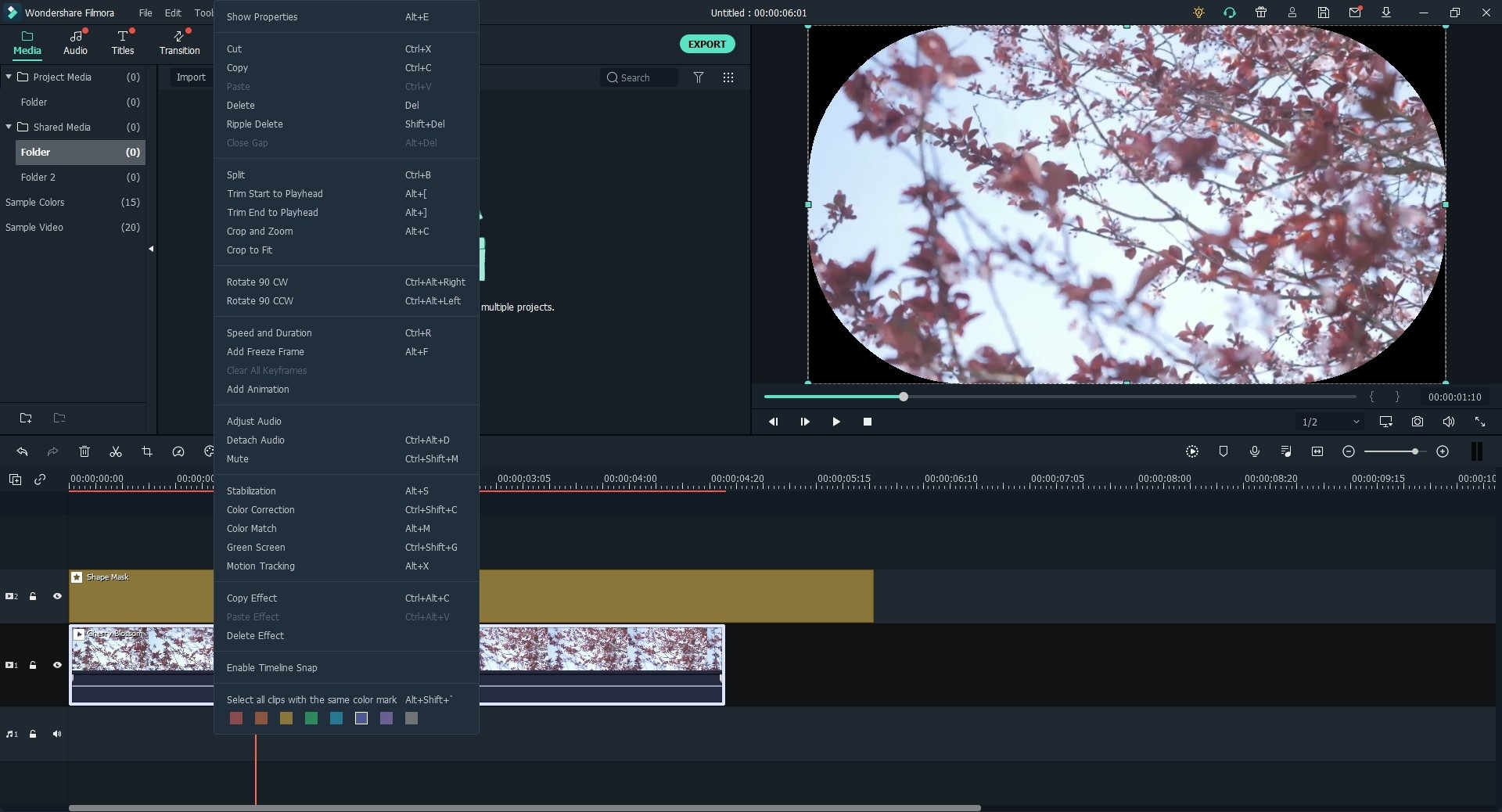 Highlight Features of Filmora Video Editor:
Performs basic video editing such as to Split, rotate, crop and trim video exceptionally well.
The speed control feature helps to increase or decrease video speed.
It also adjusts brightness, colour tuning and general enhancement. Provides video stabilization.
You can make use of the tilt shift and green screen. Easy to detach, mix and edit audio.
Performs reverse play of videos. And also supports pan and zoom feature.
---
4 Simple Steps to Split Video for Instagram
Filmora Video Editor can be used by anybody with a basic computer knowledge and it is available for free trial download. After the download for either your Windows or Mac personal computer, simply install it by following the installation wizard straightforward instructions.
Step 1: Start Filmora Video Editor
After you've downloaded the Filmora Video Editor to your computer, you can click on the program icon to start the program with ease. And then you will come to the welcome page of the program.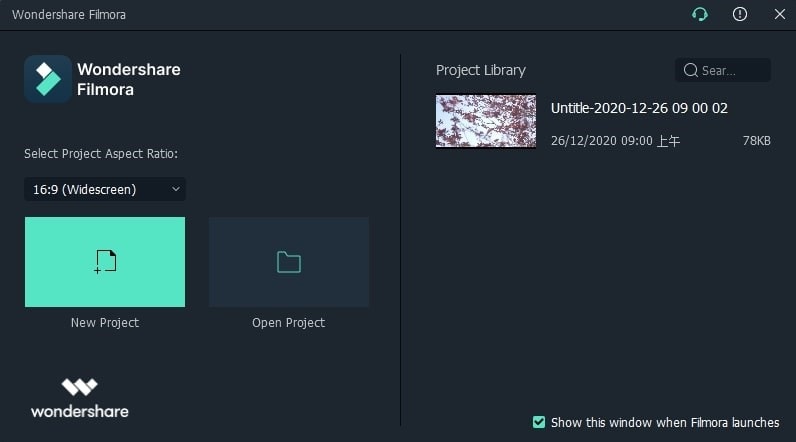 Step 2: Import Instagram Video
Click on the "New Project" button to open the main interface of this program. If you want to import Instagram Video to the program, you can click on the "Import media file here" button to import selected downloaded Instagram Video from local folder to the program. You can also click in the "Import" button on the Media Library interface and select "Download Photos from Instagram" to download and import the needed media file from your social account directly.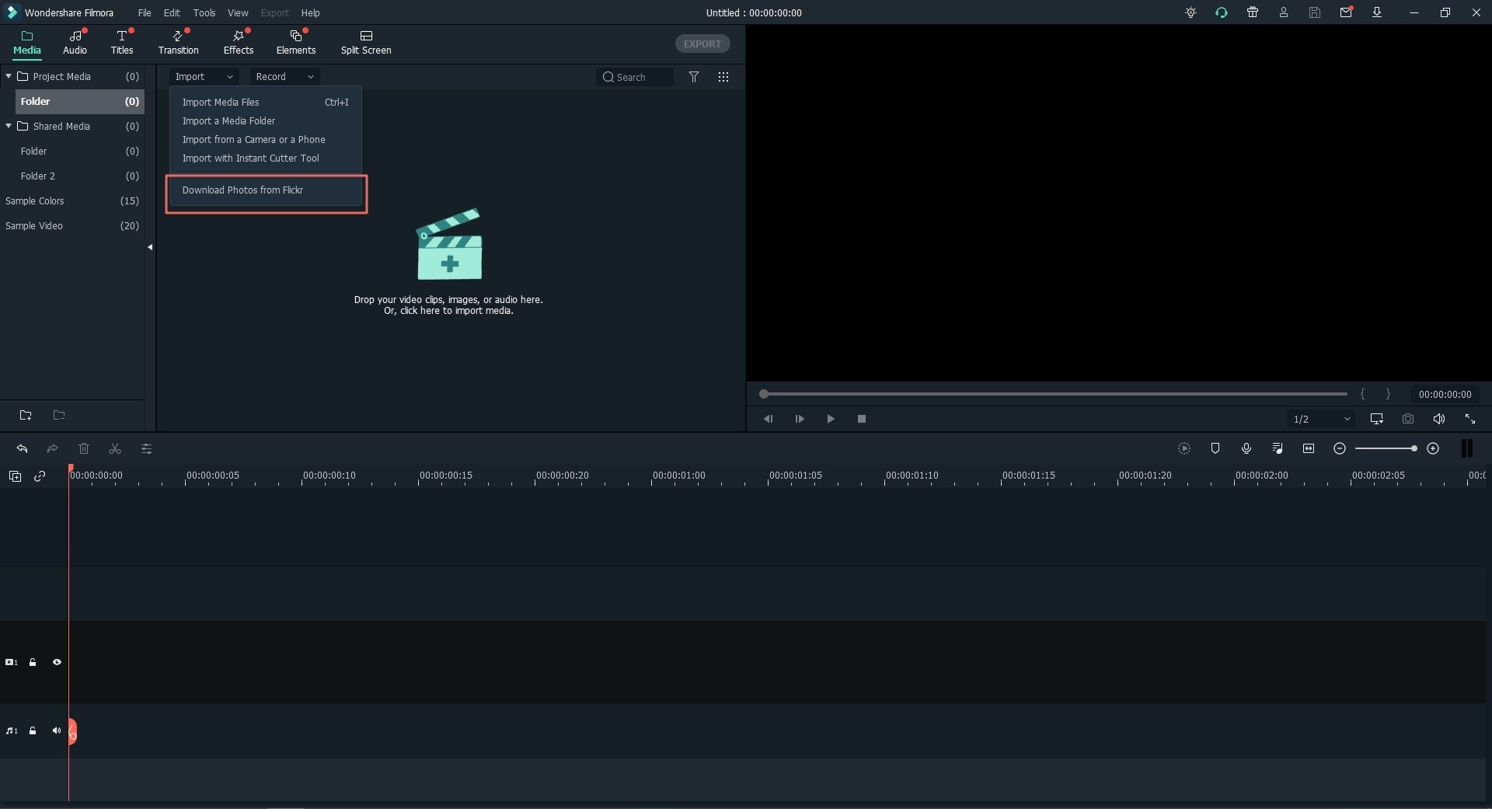 Step 3: Split Video for Instagram
Now you can start to split the video for Instagram. To do so, you can first drag and drop the imported video to the timeline and right click on the video clip on the timeline. From the drop down list, you can choose the "Split" option to split the video with ease. You can also move the cursor to select the video clip and click on the "Scissor" icon above the timeline to split the video just with 1 click.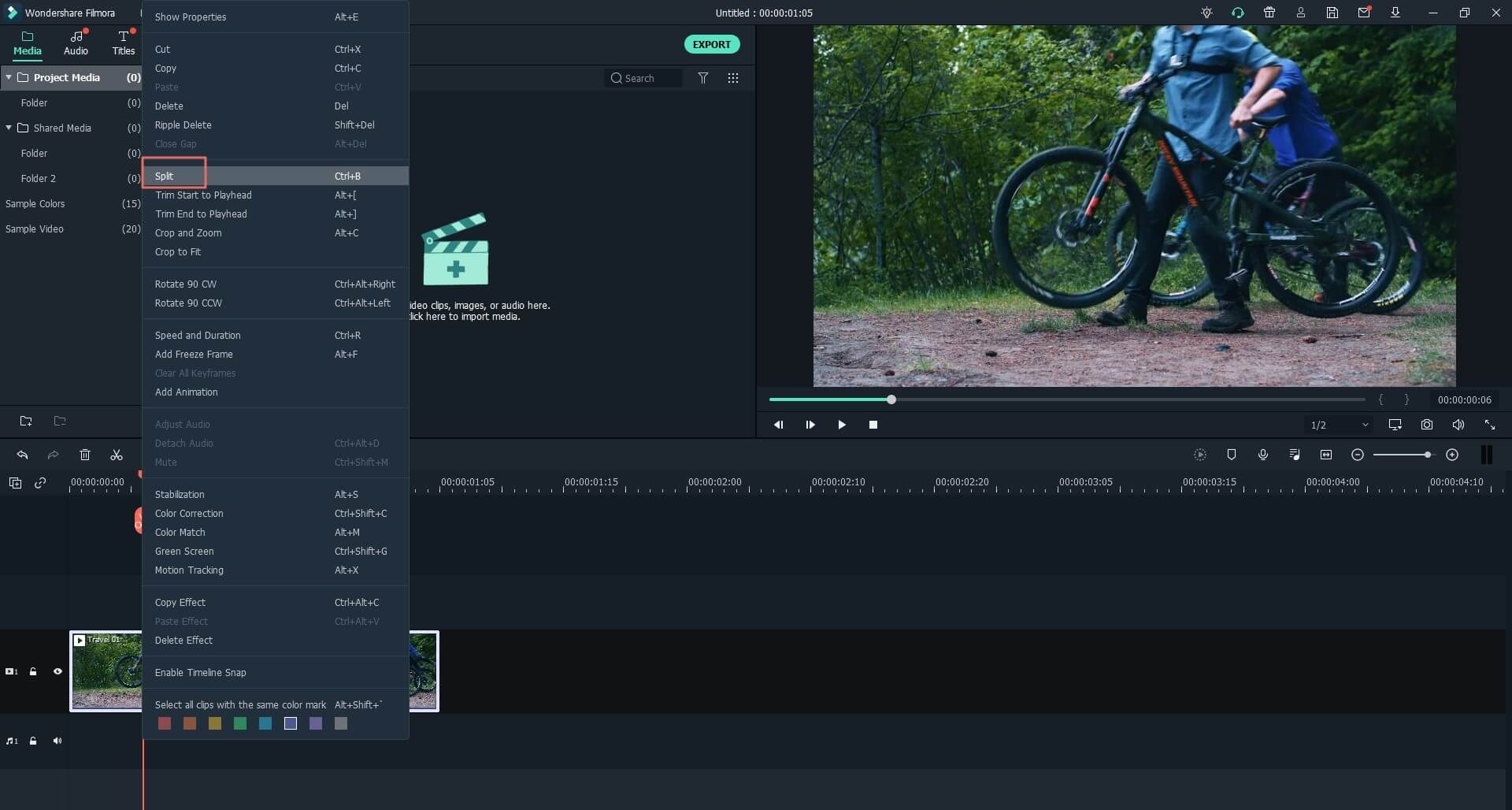 Step 4: Exprot video
When you have done with your new project, you can click on the "Export" button to export the vdieo. You can choose the favorite format as your need.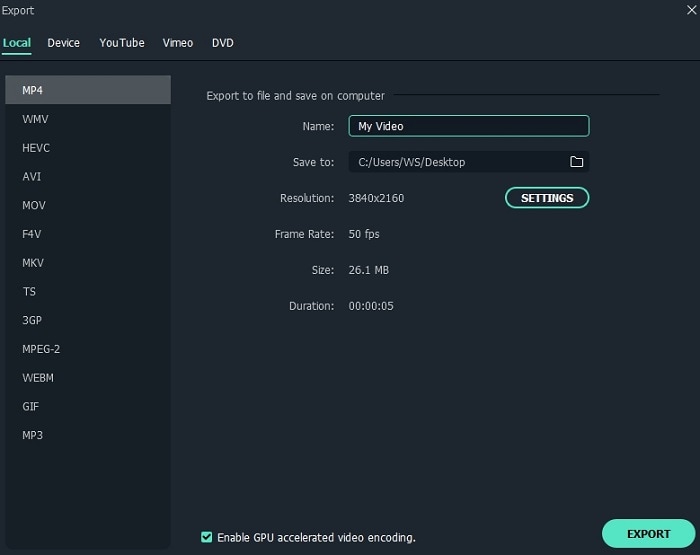 ---
Instagram Story Video Requirements
Instagram Stories are simply a form of slide show of media files such as videos, photos and audios. These media files are uploaded by users to be viewed by other users but are only made available for 24 hrs after which the uploaded content is automatically deleted.
The video upload feature has a 3-15 seconds length limit even though Instagram itself has increased minimum video length to 60 secs. However, due to the video limit to upload a video longer than 15 secs on Instagram story it would require you to split video for Instagram story.
This is where you would need to make use of an Instagram video splitter.
Requirements of Instagram Story Video in Brief:
1. Video length must not exceed 3 – 15 seconds even though Instagram upload can take as long as 60 seconds.
2. If a video is longer than 15 secs, you can split using an Instagram video splitter.
3. Uploaded videos are automatically deleted after 24 hrs from upload time.
4. Video format supported is majorly MP4.
5. The Maximum width of Video Resolution should not exceed 1080 pixels.
6. Frame rate of each uploaded video must be 30 frames per seconds (fps).
7. Bit rate can be up to 7500 kbps.
8. The minimum aspect ratio should not exceed 1.91:1 while the minimum should be 4:5.
Conclusion
Instagram story is an interesting addition to the social media experience. It allows users to express themselves by sharing their day to day experiences. Although selecting an appropriate and effective video splitter for Instagram might be difficult, it is recommended to make use of the best video editing software. We highly recommend Filmora Video Editor for Windows (or Filmora Video Editor for Mac) as the best Instagram Video Splitter. The program is simple, easy and yet very powerful with advanced features. Simply download it for free from official website to get a first-hand experience.