Contents
2. Cut Video of Different Formats
Can I cut YouTube Video without losing quality?
Definitely, the ultimate goal of every person is to maintain the high quality of video after cutting. If anything, the quality of YouTube videos improves after cutting because all the unnecessary parts will be removed. There is no way cutting of a video will downgrade its quality as some critics try to argue out. You have to put such fears to rest and make sure you have chosen the right video cutter for your YouTube videos. Don't pick any cutter you come across and expect miracles to happen. Next we will show you 2 popular and easy ways to cut YouTube video.
Part 1: The Easiest Desktop YouTube Video Editor - Filmora Video Editor
Compared with other desktop video editing software, Filmora Video Editor for Windows (Filmora Video Editor for Mac) offers the same features and more than 300 effects and it is pretty easy for users to use. It has basic tools for editing that include rotation, cropping, merging, splitting and trimming which you can get the best out of.
Key Features of Filmora Video Editor:
Features record computer screen for recording your computer screen or running video games.
Plenty of video editing options, such as split, crop, merge, and trim, etc.
Overlays and filters that are specifically designed to give your video a professional touch.
You can export the result video into any video format that you like, burn it into a DVD, and even share it on websites like YouTube, Face book, Vimeo.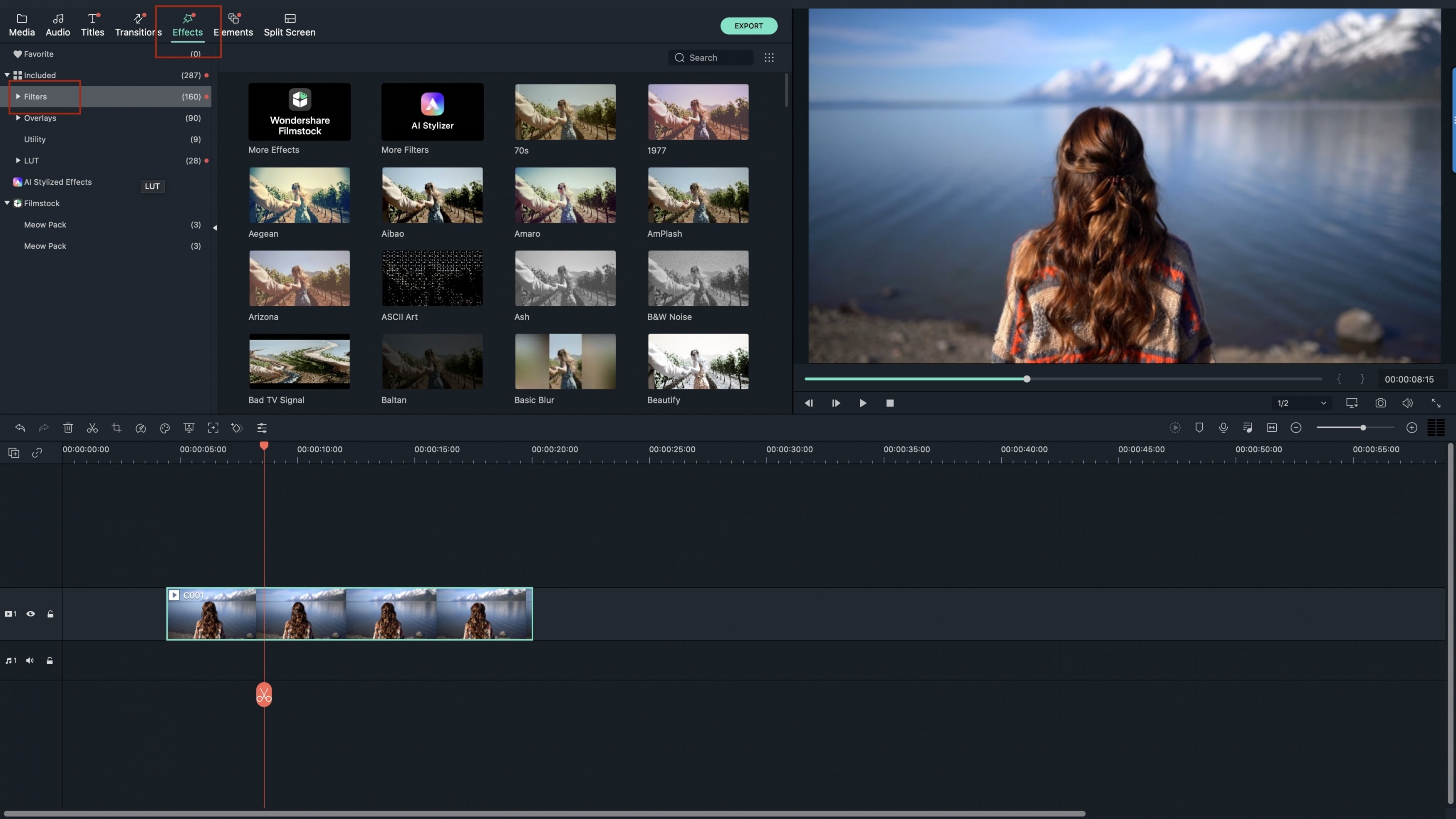 How to Cut YouTube Videos on Mac/Windows Offline
It will be much easier to cut your YouTube videos using Filmora Video Editor just after you have downloaded or before uploading. We will take Mac version as example.
Step 1
Launch program
First download Filmora Video Editor on your Mac. When it is fully installed, launch the program. Select "Create New Movie" to enter the main interface.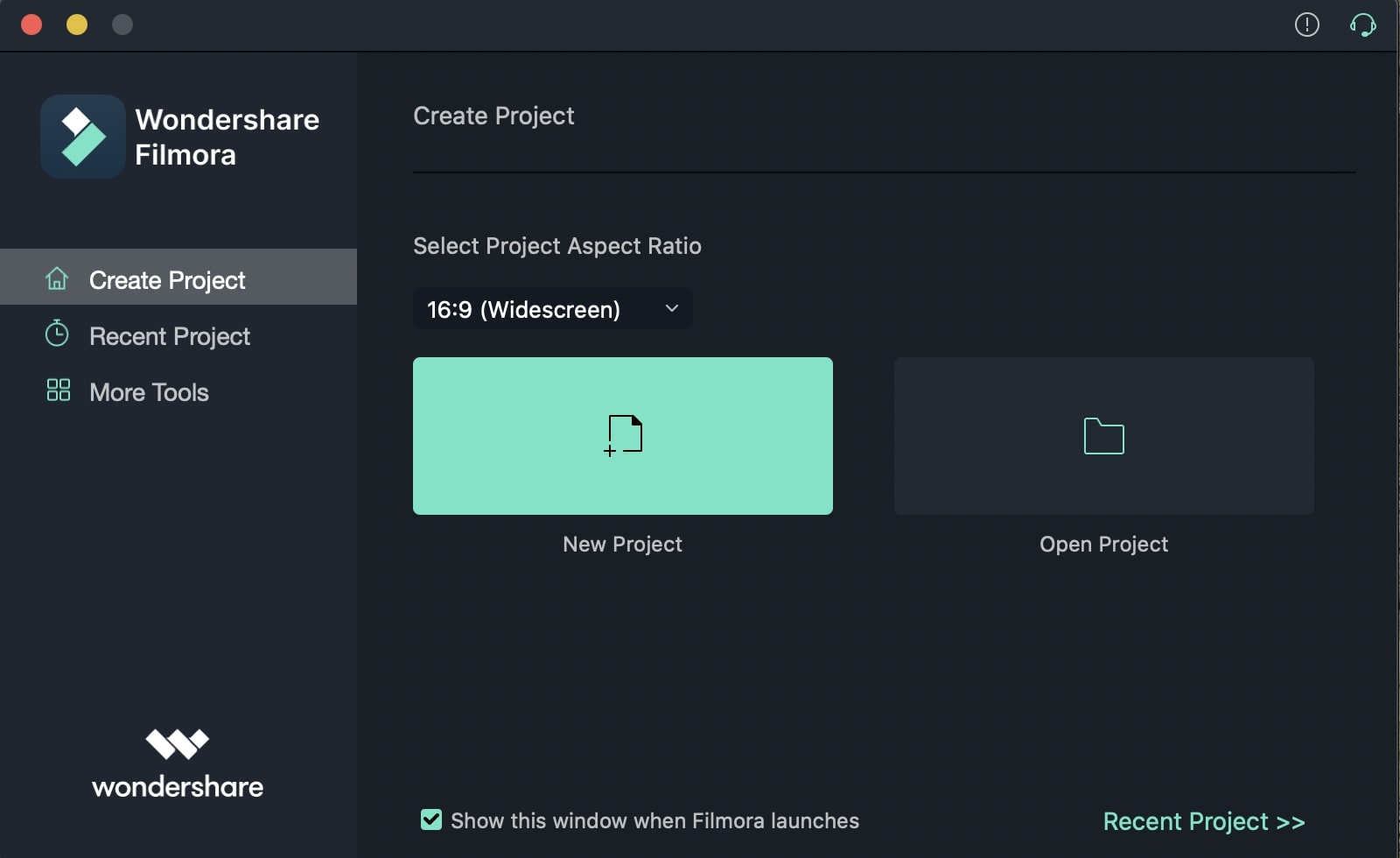 Step 2
Import YouTube video to the program
Then, import the YouTube Video to the program by clicking the button"Import Media". When the video is shown in the media library, drag and drop it to the timeline below.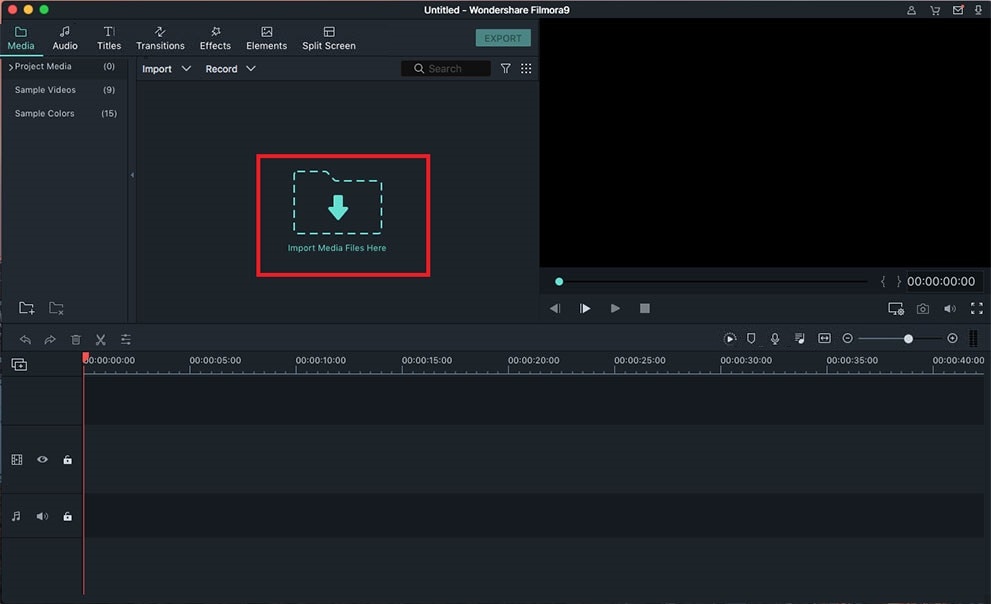 Step 3
Cut the YouTube Video
Then move the top of the red time Indicator to any position you want and then each time click the Scissor button or right-click it to select "Cut".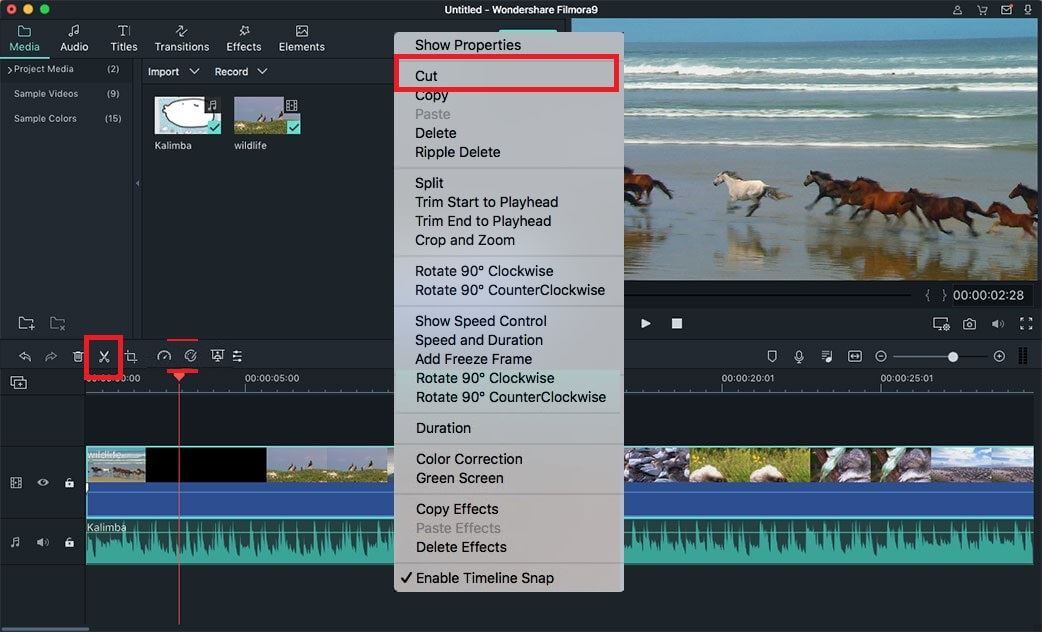 Part 2: Cut YouTube Videos Online
Have you ever experienced problems cutting your video on YouTube after uploading? If yes, YouTube Video Editor is the solution to that. It is a built-in editor that will give you the best tools for video cutting with ease.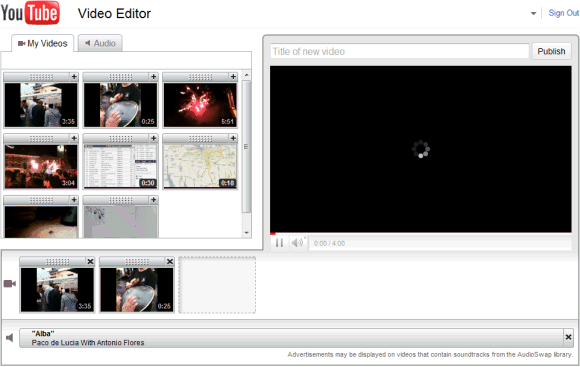 Step 1: Create project- your first step will be creating a new project and this will be accessed from the "project" dropdown menu. Lookout for thumbnails of all the videos you have uploaded to YouTube on the right side.
Step 2: Drag the video that you want to cut down to the editing window and it will be the same way you will do with a desktop editor.
Step 3: You will see the "quick fixes" screen pop up and then go through the video to activate the scissors. Clicking on the scissors will automatically come up with a cut but be sure to select the ideal sections of the video to cut.
Step 4: From the timeline, you will be able to view the cut videos. The other alternative for trimming your video is by using the borders appearing in blue colors on both ends of the video.