Makeup artists and beauticians are using YouTube to teach people about various skincare and makeup skills. It is very convenient for the users to learn how to take care of the skins from the best beauty gurus on YouTube. All you ought to do is type a keyword in search of YouTube, and it will show you the relevant results. Talented and expert beauty artists upload the contents. If you want basic stuff on beauty and related products or skincare methods, subscribing to the right channel is crucial. We will present a few of the Romanian beauty gurus on YouTube, British beauty gurus on YouTube, Filipina beauty gurus on YouTube, UK beauty gurus on YouTube, and many such beauty artists to let you know the ideal ways of treating your skin problems.
Part 1: 10 Best Famous Beauty Gurus on YouTube
Apart from having a successful YouTube channel and one of the highest-paid beauty gurus on YouTube, He runs ten other businesses that are the most excellent income source for her. He is a great makeup artist, songwriter, singer, entrepreneur, and model.
Jeffree's journey started as a music artist, but MySpace made he famous. His passion for makeup and tattoos helped his in growing the YouTube Channel. His video contents on YouTube possess an androgynous style. It is another reason why he is in modeling. He founded a company in 2014 too, which is running fruitfully now.
Nationality: American
Subscribers Count: 17.1 M
Net Worth: $200 M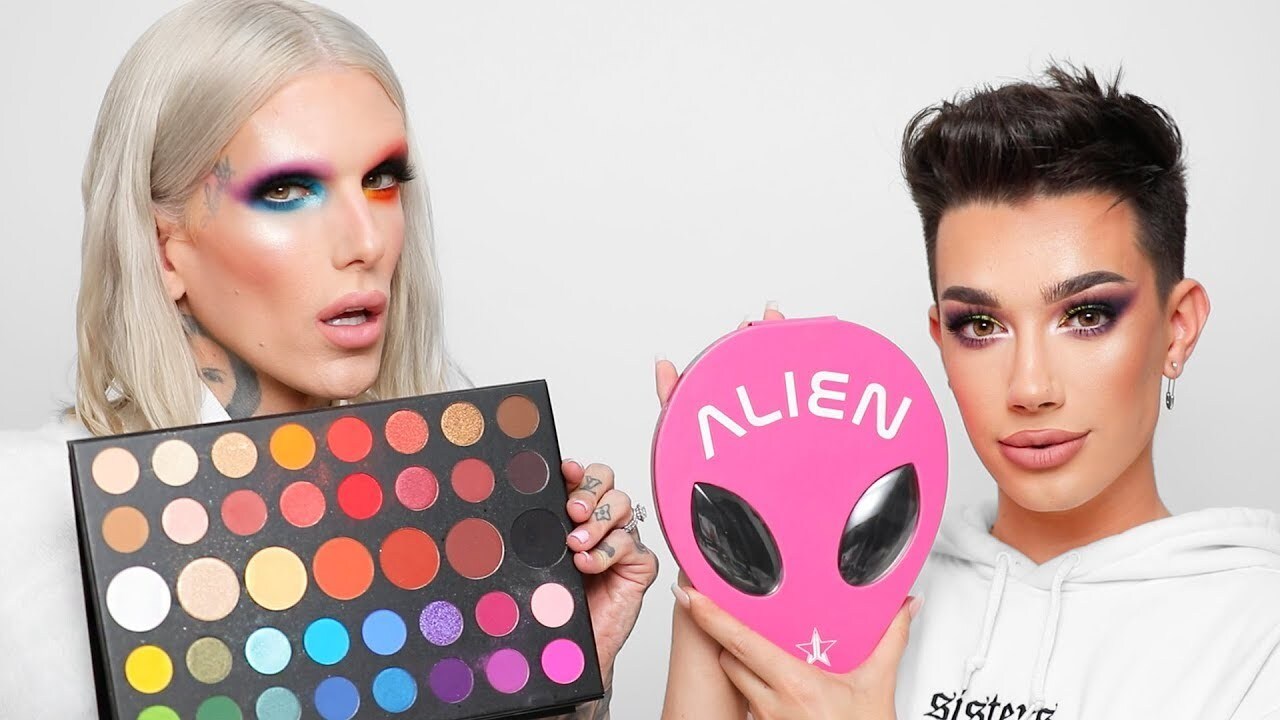 ---
She is a Dutch-based beauty vlogger who started her YouTube journey on June 23, 2008. She is a transgender YouTuber who has worked with other celebrities. Her channel has grown with the help of collaborations that she has done with other brands. Nikkie entered into this YouTube field after taking makeup classes and serving people as a professional beauty artist. Her makeup tutorials are quite famous on YouTube. She is one of the renowned beauty gurus on YouTube who inspires women to follow their passion and take care of their skin.
Nationality: Netherland
Subscribers Count: 13.6 M
Net Worth: $6 M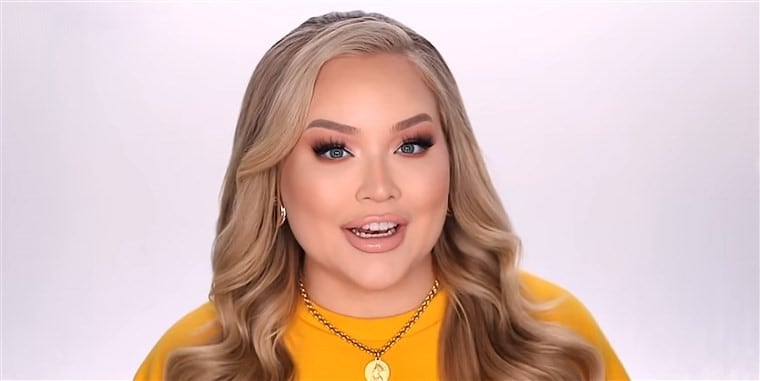 ---
She earns most of her views from the teen's subscribers and audience. She dropped from her finance career and started following the passion by creating her YouTube channel in 2012. Her first video got an instant hit with earning more than 2 million views on her channel.
Nationality: Norwegian
Subscribers Count: 10.6 M
Net Worth: $2 M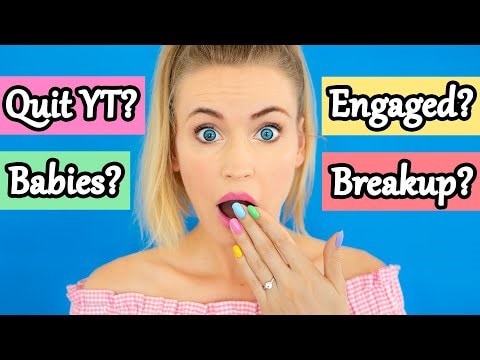 ---
Started as an image consultant, she is now getting good fame as a YouTuber. After getting success here, she started her own company that gave her everything she wanted in her life. On her channel, she posts beauty products review that gets a good number of views.
Nationality: American
Subscribers Count: 9.15 M
Net Worth: $6 M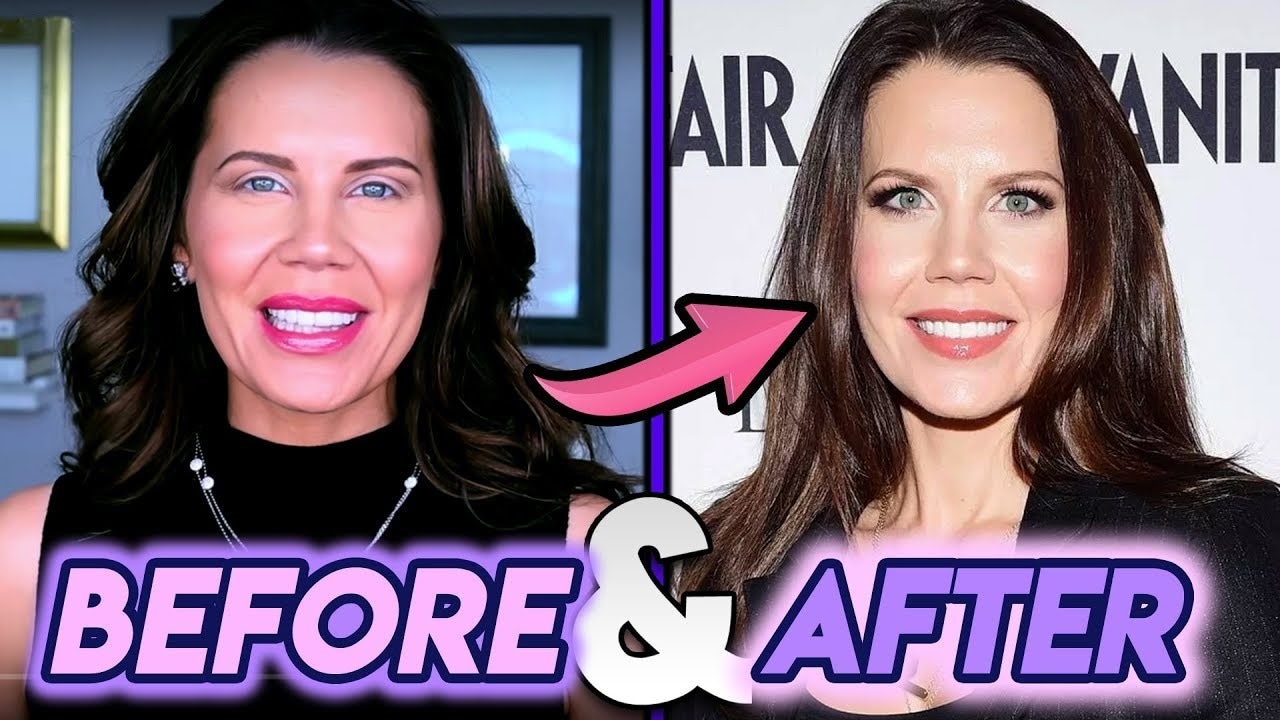 ---
The total view on her channel is 1,036,314,957 views. She has a high net worth in comparison to other best beauty gurus on YouTube. Moreover, this YouTuber has her own business named IPSY. It is working in the beauty industry. In 2016, she had stopped using YouTube, but she has made an excellent comeback with her videos again.
Nationality: American
Subscribers Count: 8.87 M
Net Worth: $50 M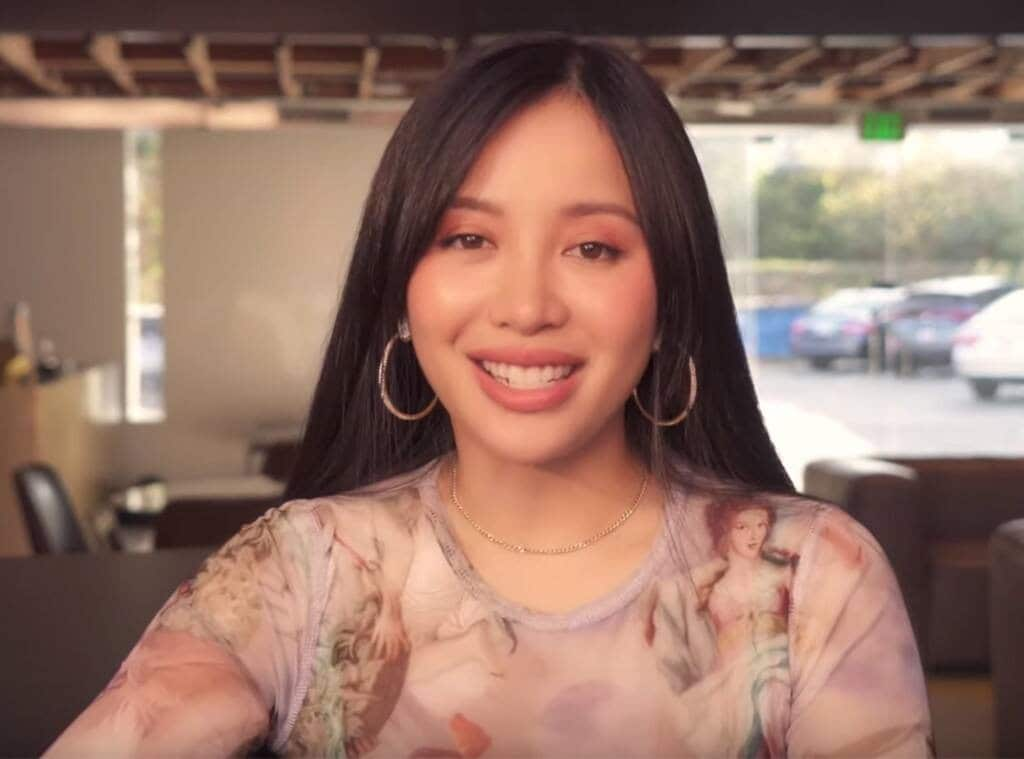 ---
She joined YouTube on Jul 20, 2014, but surprisingly, her channel has 796,527,788 views. Mostly, she posts videos in her home language that has resulted in her channel's rapid growth. Her witty style is another reason for having such a large number of subscribers on her channel.
Nationality: Brazilian
Subscribers Count: 8.07 M
Net Worth: $350 M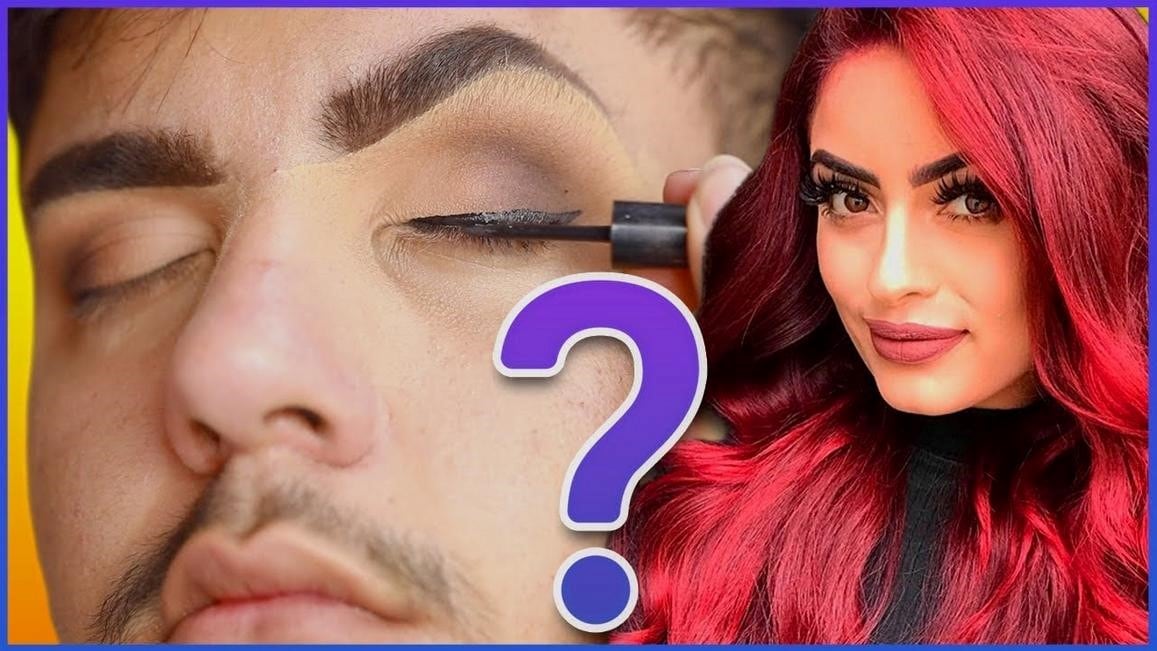 ---
Besides being a beauty guru on YouTube, she is working as a crime statistics analyst and cosmetics entrepreneur. She has earned popularity with the beautiful handmade nail arts. Along with this, she is running three other channels, including "Simply Not Logical," "SimplyPodLogical," and "SimplyPodLogical Highlights." The track is managed and run by Cristine Rotenberg.
Nationality: Canadian
Subscribers Count: 7.69 M
Net Worth: $6 M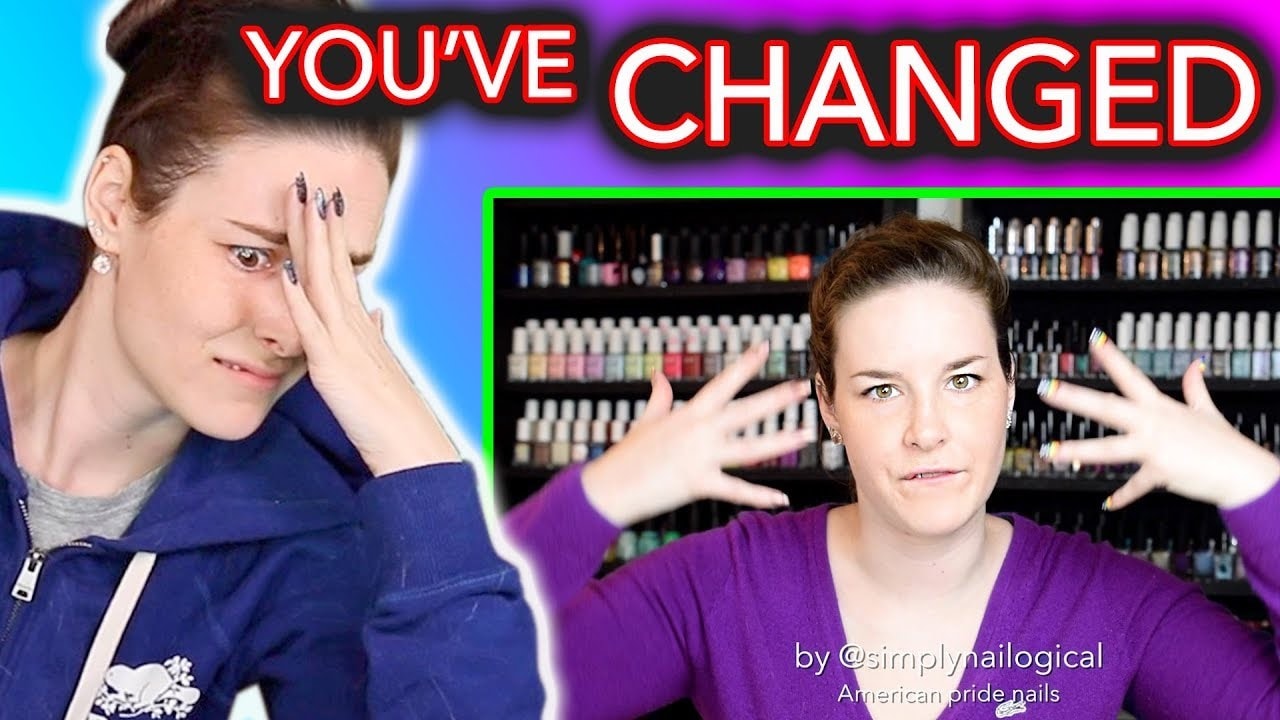 ---
She not only upload makeup tutorials but also posts question and answer related video contents. Currently, she is getting $16000 per month from her YouTube channel. In collaboration with StyleHaul, she is making money quickly because they are the ones who go to pay for the ads in each view.
Nationality: American
Subscribers Count: 6.17 M
Net Worth: $2.5 M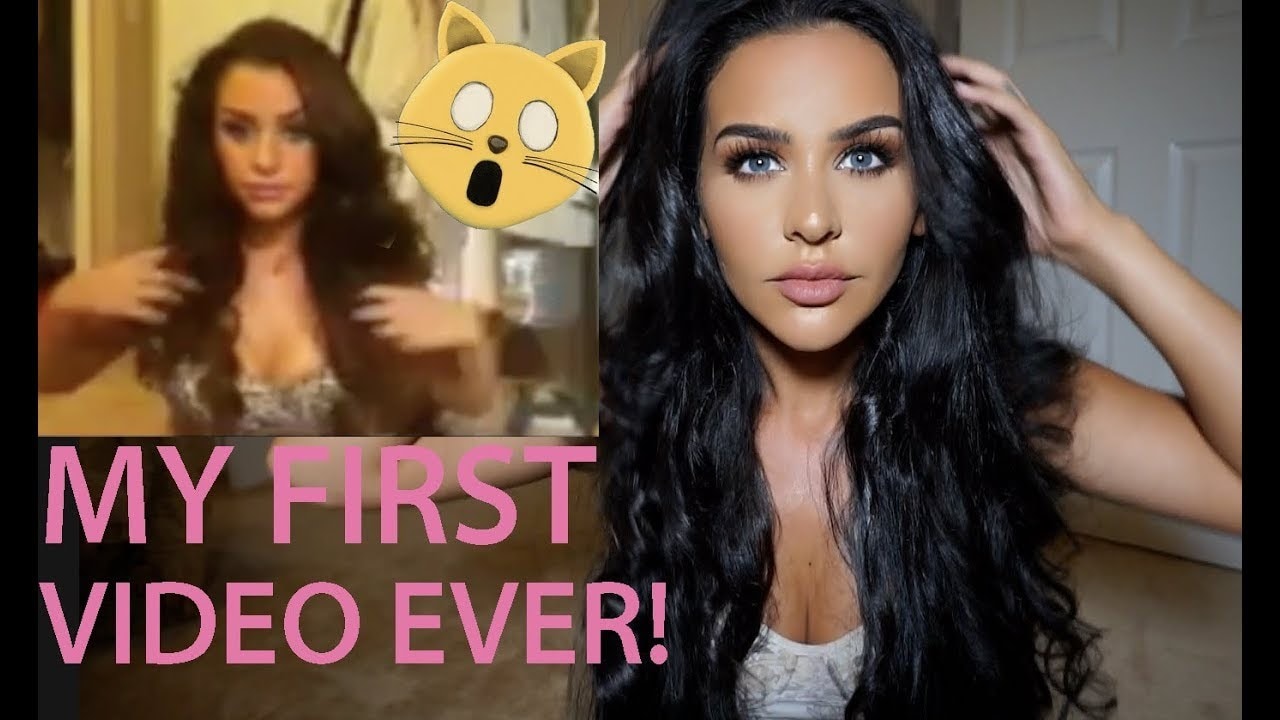 ---
Promise Phan runs the Dope2111 channel. She has the talent of transforming herself into a popular celebrities and characters. This famous and one of the top 10 beauty gurus on YouTube is making money by getting high views on her video. Makeup was her hobby, but now it has become the passion.
Nationality: American
Subscribers Count: 5.92 M
Net Worth: $14 M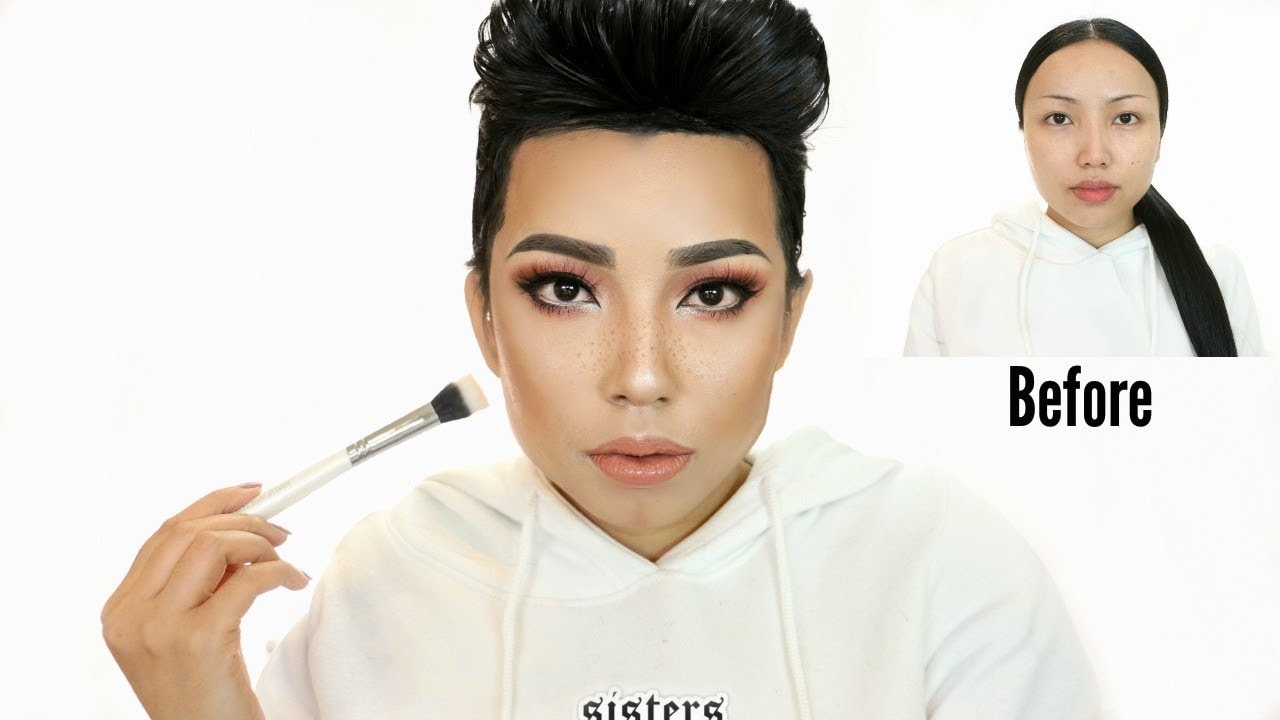 ---
She receives one to four million video views on her every YouTube video, which helps her earn revenue. Although her net worth is low, she has achieved many other things in her life. She got a chance to work with Kim Kardashian West in the video titles "Get Ready with Me & Kim Kardashian." It became the biggest hit on her channel.
Nationality: American
Subscribers Count: 5.8 M
Net Worth: $$1.5-$2 M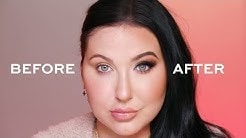 ---
Part 2: Become the Best Beauty Guru on YouTube With the Filmora Video Editor
Creating a professional beauty video has become easier for Windows users with the Filmora Video Editor. It is quite popular among beauty artists and most YouTubers. It boasts the capability to share the video with any social media or video-sharing platforms. Your dream to see yourself in the top 100 beauty gurus on YouTube is not so away.
Filmora Video Editing & Advanced Editing Premium Feature
The advanced editing feature of the Filmora Video Editor offers various functionalities. One can tune the color of a video if it is not looking good. Reverse any video to bring magical effects. Become a pro at video editing with these advanced editing tools. If you want to record the PC screen while editing, it will also enable you to do that. Add PIP effects or Ken Burns effect if you need it in your video or make your screen green. It is exciting to know that there are so many things, which this application is providing to the users.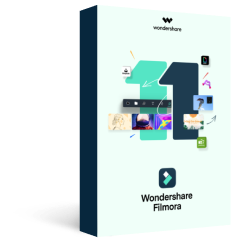 Filmora Video Editor - Best Video Editor Mac/Windows
Split, trim, crop, resize, ripple, do whatever you want in your video.
The app features all the video editing tools, along with several effects.
Advanced editing tools are also available to create a quality video on makeup tutorials.
You can preview the video before sharing it anywhere.
Step-by-step tutorial for editing videos using Filmora Video Editor
Step 1: Import video
Download Filmora Video Editor and launch it. It offers four importing; the media files and to start; you have to import one from the media library. The most obvious way is to click on the center for dragging and dropping the file directly.
Step 2: Editing video
Now, you can do many things like splitting, combining, copy, pasting, resizing, rotating, and so on. Get familiar with the software to learn working with these editing functions. After finishing the editing part, export the video to your desired format to any video sharing site of your choice.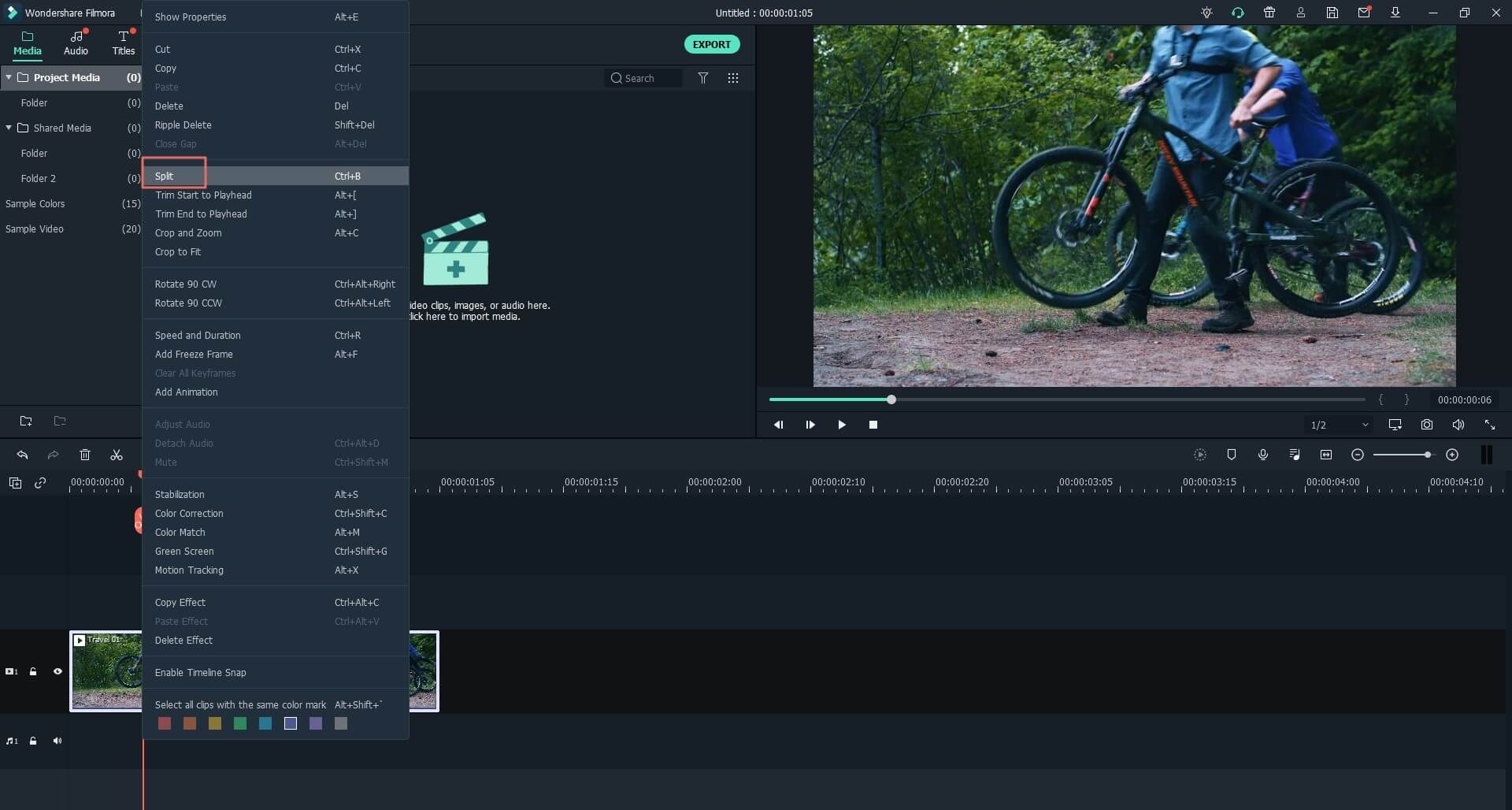 Pro Tip

Find more Effects/music/image/templates
Editing a video has never been easy for anyone. We can give video ideas for beauty gurus on YouTube, but they have to work independently. Filmstock is where you can find more than 10 million effects, music, images, and templates to add to your video that ease the video-making process.
Steps to Find More Effects / Music / Image / Templates:
Step 1: Log in to your account
On Filmora Video Editor, log in to your Filmstock account. For this, click on the New Project to open the main interface page. Open Audio, Effects, or any tab in the title to view the Filmstock option. Next, click on the Visit Filmstock button, which will redirect you to the Filmstock website. You can also open it with the Download icon. You have to click on the Log in button there once the site opens.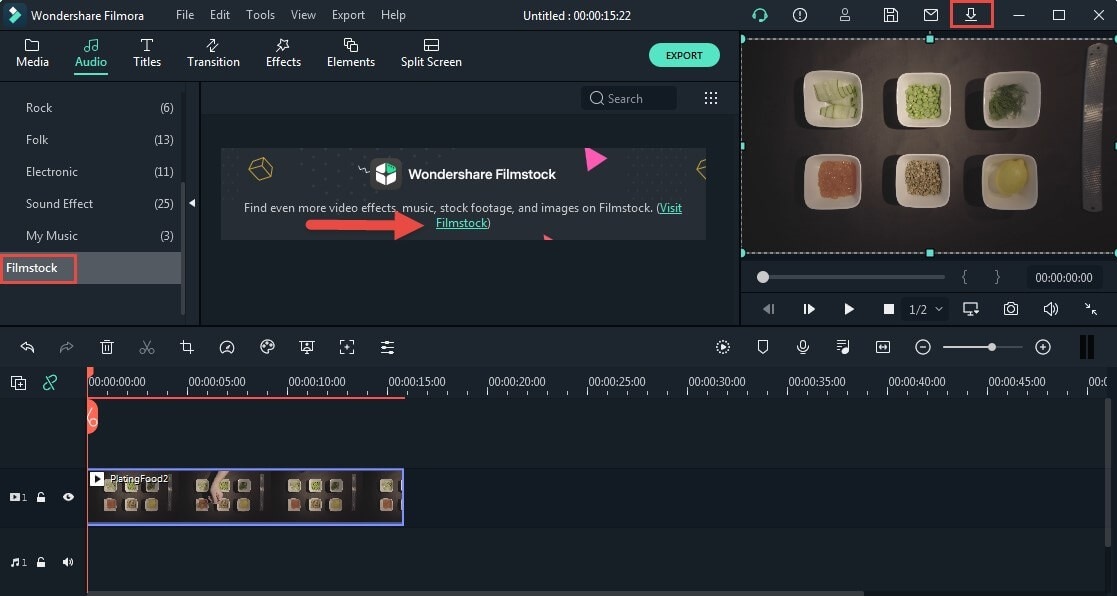 Step 2: Find the appropriate one
There are many resources available on Filmstock. Choose any that you want by selecting Filmora Effects based on categories, libraries and sorting them as per your wish.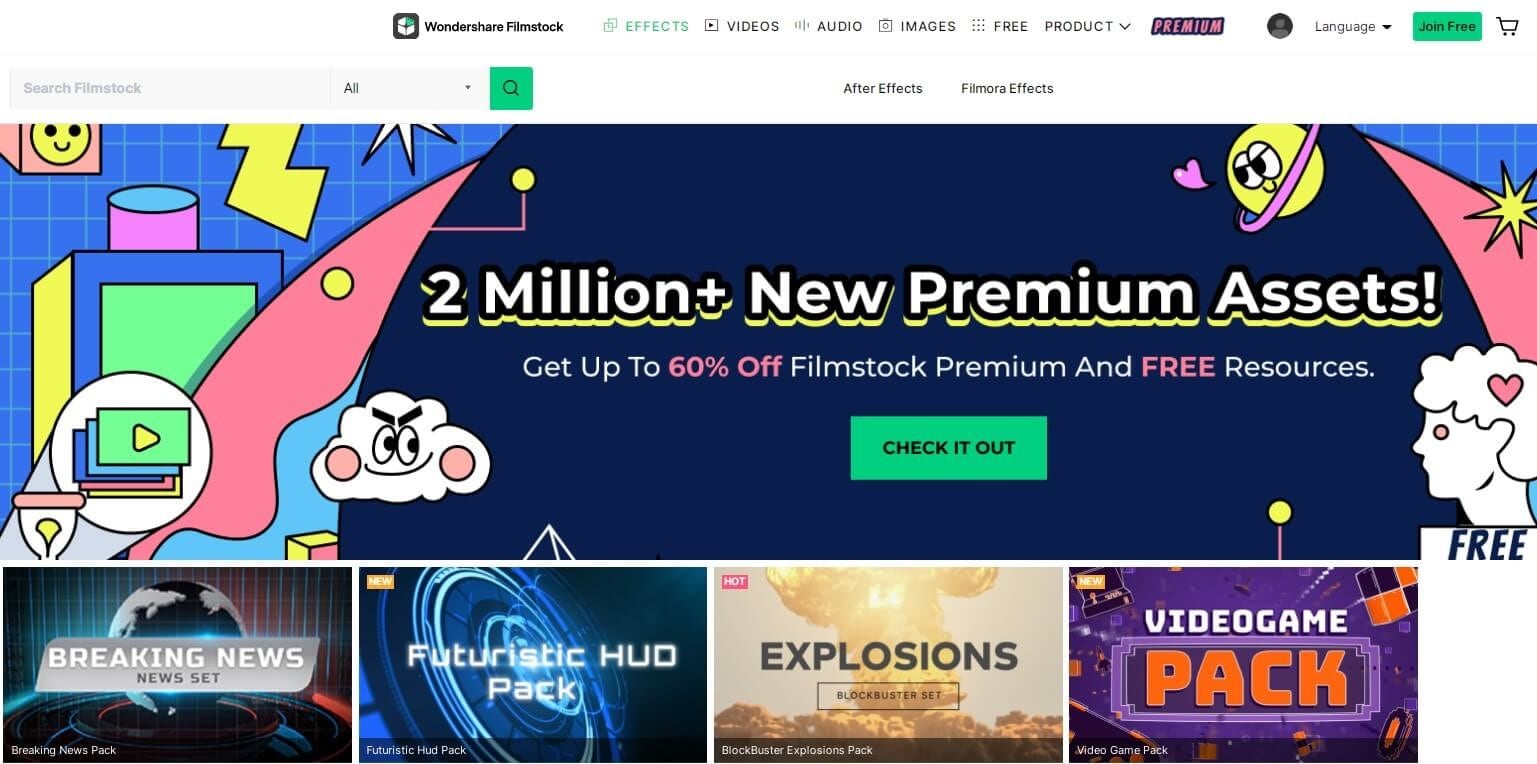 Step 3: Export video
Choose the effects that you want to add. To download, click on the Download icon in the thumbnail > Free Download or Download Now button. A pop up will resemble showing you the effect installer being downloaded. Now, export your video to any platform after saving it to your desktop.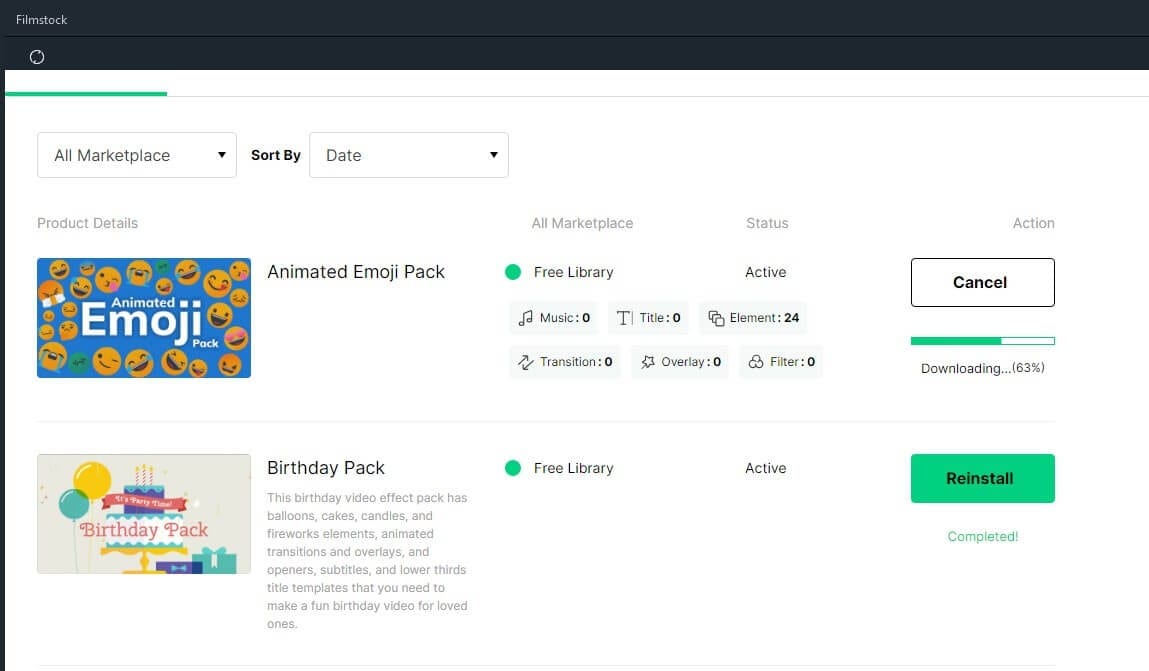 ---
Summary:
YouTube is full of the best Indian beauty gurus on YouTube, British beauty gurus on YouTube, Filipina beauty gurus on YouTube, and French beauty gurus on YouTube. If you dream of becoming a famous beauty guru on YouTube, follow them and learn what they do. Notice every single thing on their video and effects they used to start your own YouTube channel. Monetize your video with Google Ads, and with clicks and increase several subscribers. Learning more about the wealthiest beauty gurus on YouTube can also help you earn a considerable sum of money with time.