When anyone decides to leave their 9-5 job schedule, becoming a YouTuber is the first thing on their mind to meet their financial responsibilities. YouTube is a platform where you can quickly turn your hobbies into your profession and start making money out of it. Today, many successful YouTubers are making millions of dollars each year through their YouTube channel only.
In this article, we will introduce you to the top 10 wealthiest YouTubers of 2020 and share some of the practical tips to start making money and get rich on YouTube. If you also have aspirations to become a top YouTuber, continue reading, the following guide will help.
Part 1: Top 10 Wealthiest YouTubers in 2020
The annual income of the following YouTube celebrities is anywhere between $20 million - $50 million. If anything, their story will give you the required inspiration to start your channel.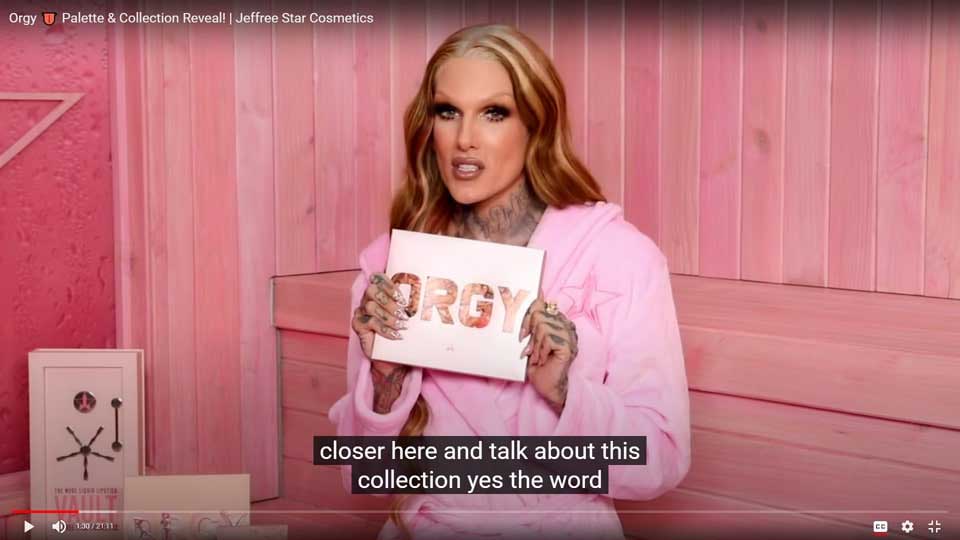 Net Worth - $50 Million
With 17.5million active subscribers, Jeffree Star is probably the most popular makeup artist on YouTube. His videos generally talk about celeb beauty tips and cater to a broad audience globally. Apart from being a YouTuber, Jeffree also owns his own cosmetic brand, which he often promotes on his channel.
You might have also seen Jeffree in various music videos as he's apparently also a singer/songwriter. Being such an entrepreneurial personality, Jeffree tops our list of the richest YouTubers with a net worth of $50 million.
---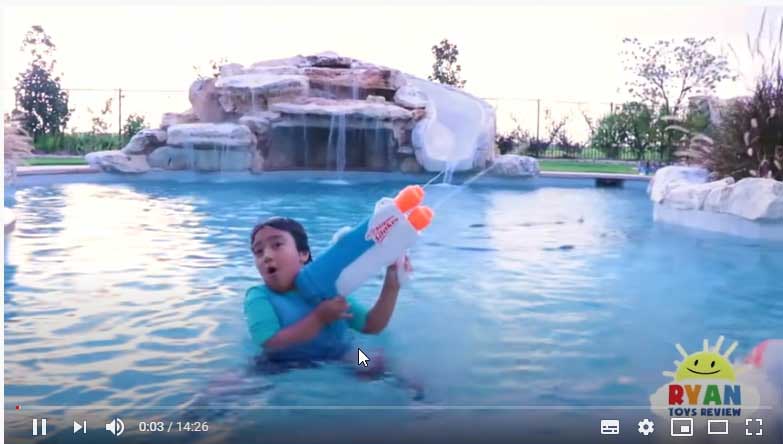 Net Worth - $29 Million
Ryan Kaji, an 8-years old kid, is probably making more money than kids of his age. He started his channel when he was just three years old, and his videos mainly involved the unboxing of toys. Over the years, he has grown out to be one of the most successful YouTubers with a total income of $29 million. As of July 2020, Ryan's channel has almost 30 million subscribers.
---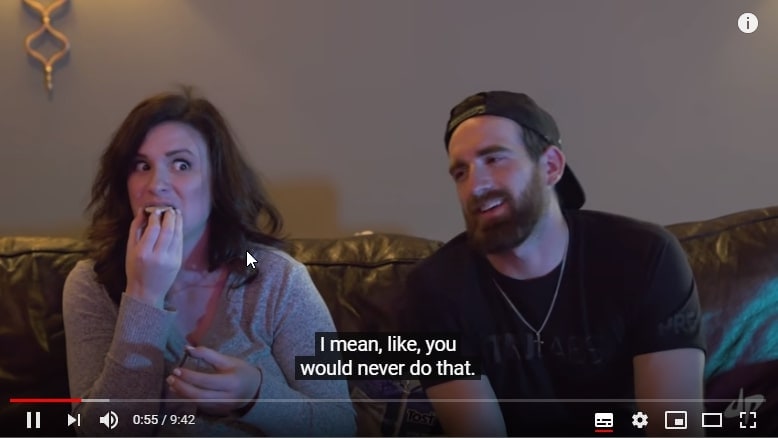 Net Worth - $29 Million
If you love watching trick-shot videos, you may already be familiar with Dude Perfect. They are a group of friends who perform crazy trick shots, so much so that some of them look unreal. The channel has 52.4 million subscribers, and that's why several multi-million brands sponsor almost every video on their channel. Dude Perfect is the perfect example of how to go against norms and make a career out of doing what you actually enjoy.
---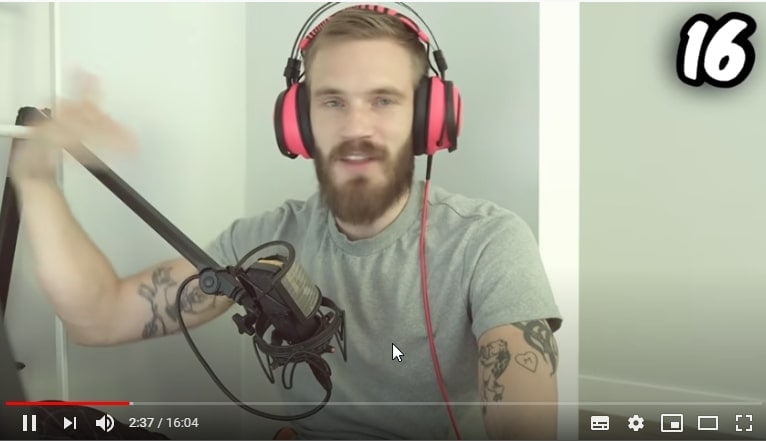 Net Worth - $27 Million
You might remember PewdiePie, a.k.a. Felix Kjellberg, from the T-series controversy. Back in 2019, both T-series and PewdiPie were racing for the 100 million subscriber benchmark.
Thanks to his fans' support, PewdiePie soon became the first YouTuber to have reached 100 million subscribers and receive the YouTube Red Diamond Creator Award. With such a fan base and brand popularity, it makes complete sense that Pewdipie is one of the highest-paid YouTube stars of 2020.
---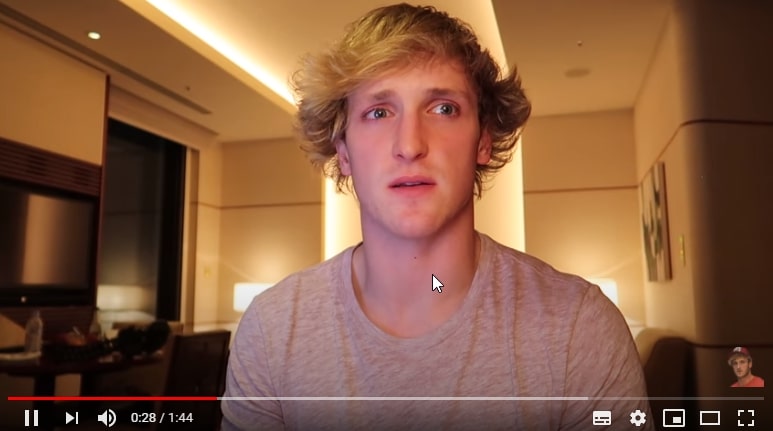 Net Worth - $20 Million
Logan Paul is among the most controversial, yet one of our generations' YouTube Millionaires. He started his career from Vine, a video platform where creators used to publish 30-seconds long clips. However, after gaining popularity on Vine, Logan also launched his channel back in 2013.
Within a couple of months, his channel ended up becoming the fastest growing channel on the platform. He has an incredibly supportive fan base, who's known as the Lo-Gang. Apart from YouTube, Logan also makes revenue from his merchandise, The Maverick, named after his pet parrot. As of now, his channel has 22.1 million subscribers.
---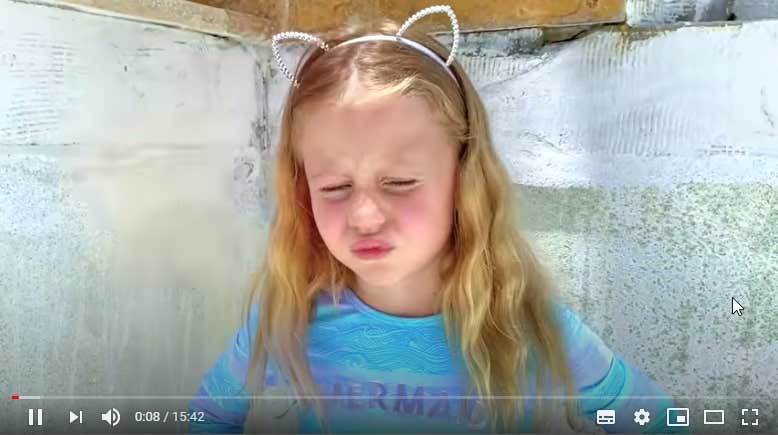 Net Worth - $18 Million
Like Nastya is one of the most popular YouTube channels of 2020. The channel is run by a 5-year old girl, Anastasia Radzinskaya, who has become the second-highest-paid child creator on YouTube. Unlike Ryan's world, she doesn't unbox toys or performs various science experiments. All her videos revolve around her daily lifestyle, such as going to the beach, celebrating a birthday, solving puzzles, etc.
However, her screen presence and interaction are so fabulous that she has acquired 57.7 million subscribers on YouTube. One of the significant reasons why Nastya has become so popular is that she publishes videos in seven different languages.
---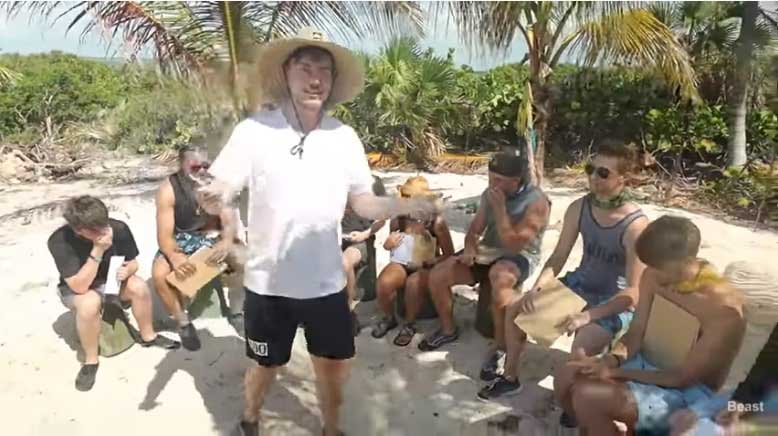 Net Worth - $18 Million
Have you ever seen someone give away $70,000 to the winner of a Hide & Seek game? If no, then you must check out Mr.Beast's YouTube channel. A guy who started his YouTube career by counting from 1 to 100,000 on camera has become one of the most popular YouTubers of time.
His channel has around 39 million subscribers, and all his videos are entertaining to watch. From spending a night in the forest with his friends to donating a Tesla Model 3 to a subscriber, Mr.Beast always comes up with new ideas for his videos to easily engage any viewer.
---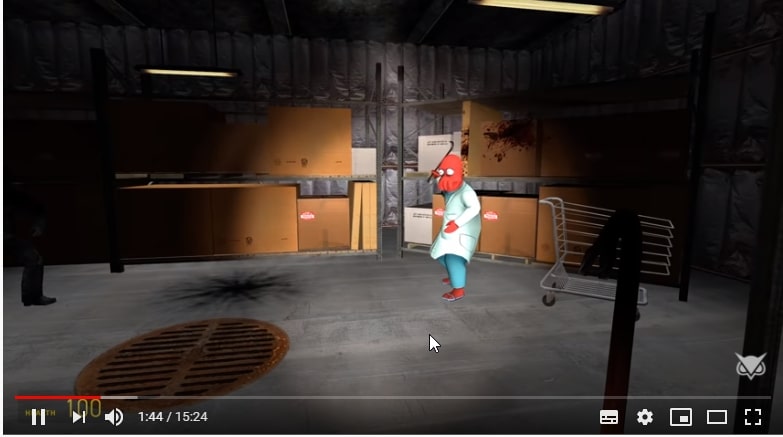 Net Worth - $15.5 Million
If you think playing video games is a waste of time, you're entirely wrong. Evan Fong, popularly known as VanossGaming, is one of the top 10 wealthiest YouTubers who has made millions of dollars only by playing video games. His exceptional editing skills make all of the videos so quite fun to watch, and that's why his channel has 25 million subscribers.
---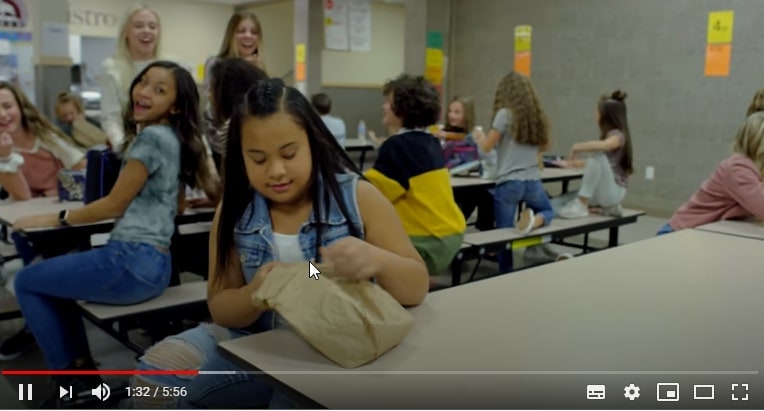 Net Worth - $15 Million
Ninja is yet one of the most popular gamers who primarily streams his videos on Twitch. However, in the last couple of years, he has also started publishing several gaming videos on YouTube. Even though he only publishes Fortnite videos on YouTube, his channel has 24 million subscribers, enough for him to grab the best-sponsored deals from top brands.
---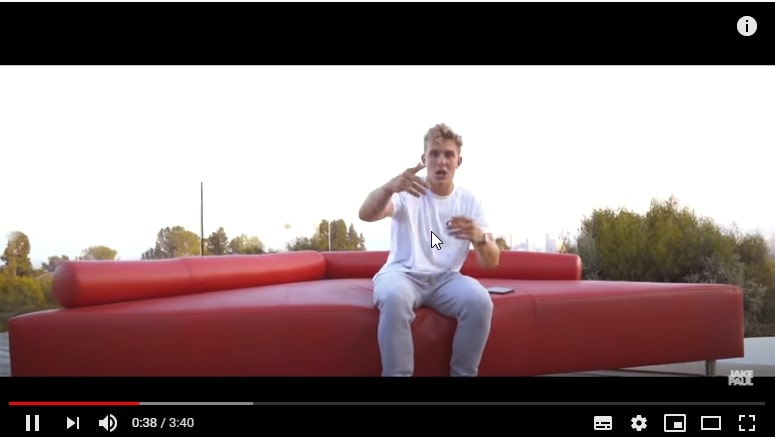 Net Worth - $12 Million
Like his brother Logan, Jake Paul also started his career as a star on Vine. The brother duo can be seen doing crazy stuff in many of their old Vine videos. Following the footsteps of the Big brother, Jake also decided to start a YouTube channel where he mainly published lifestyle vlogs and some prank videos. Today, Jake's channel has almost 20 million subscribers. Apart from YouTube, Jake has also been featured on several movies and TV shows.
The above are the top 10 richest YouTubers in 2020. Their video content is extremely rich, so have you already thought about your video content? Maybe you also want to know about female YouTubers and female YouTube gamers in 2020 .
---
Part 2: Tips of How to Get Rich on YouTube
Now that you know the top 10 wealthiest YouTubers, it's time to look at how to get rich on YouTube and start making money like these creators.
1. Apply for the YouTube Partner Program
One of the tips that can help you make money through YouTube is to go for the YouTube partner program. Make sure to partner with the site, and then you can make money. However, some prerequisites should be followed. These are:
• Your videos must have over 4000 watch hours, and that should be valid. These hours should be completed within 1 year.
• There must be 1000 subscribers to your channel.
• Be sure to link a Google AdSense account.
• The area where you live should be eligible for the guidelines.
2. Earn Money from Ads
Ad revenue is another way to make money through YouTube. When you're approved as a YouTube partner and own AdSense account, the advertisers employ AdSense to bid for the videos on various terms like if your video is less controversial, video topic, relevant keywords, etc. However, you should be 18 years old for this. As a bonus tip, make sure to avoid using a copyright in your videos to attract more advertisers and get revenue.
3. Checkout YouTube Premium
Apart from AdSense, YouTube Premium is yet another way to get profit in monetizing terms. When a member from YouTube Premium happens to watch your video, you automatically get a subscription fee. This is because of the ad-free subscription service of YouTube Premium. Hence, the next tip suggests you check YouTube Premium and get a portion of the membership fee as revenue.
4. Sell Products or Merchandise to Viewers
Another thing you can do to earn money through YouTube is merchandise and get your service offered to the audience. Many YouTubers, including Logan Paul and MrBeast have the merchandise brands that have helped them make millions of dollars. You can sell t-shirts, toys, etc. featuring your channel's name, logo, or anything that can relate to the viewers like your tagline, etc. and again, for this, you must be 18 years old at least and must have surpassed the 1000 subscribers base.
---
Part 3: Invest in The Good Video Editing Software ---- Filmora Video Editor
So, that's how to get rich on YouTube as a creator. If you plan to start a YouTube channel, make sure to invest in a high-quality video editing software. In the beginning, your video quality will be a significant factor in attracting viewers, and a video editing tool will make it easier to edit a professional-looking video from your RAW clips.
We recommend choosing Filmora Video Editor for any aspiring YouTuber as it has dozens of cool features to make the best videos for YouTube. With an intuitive user-interface and an extensive list of features, Filmora is the perfect choice for people who want to create engaging content for their channel.
Install Filmora Video Editor on your PC and start editing high-quality videos instantly.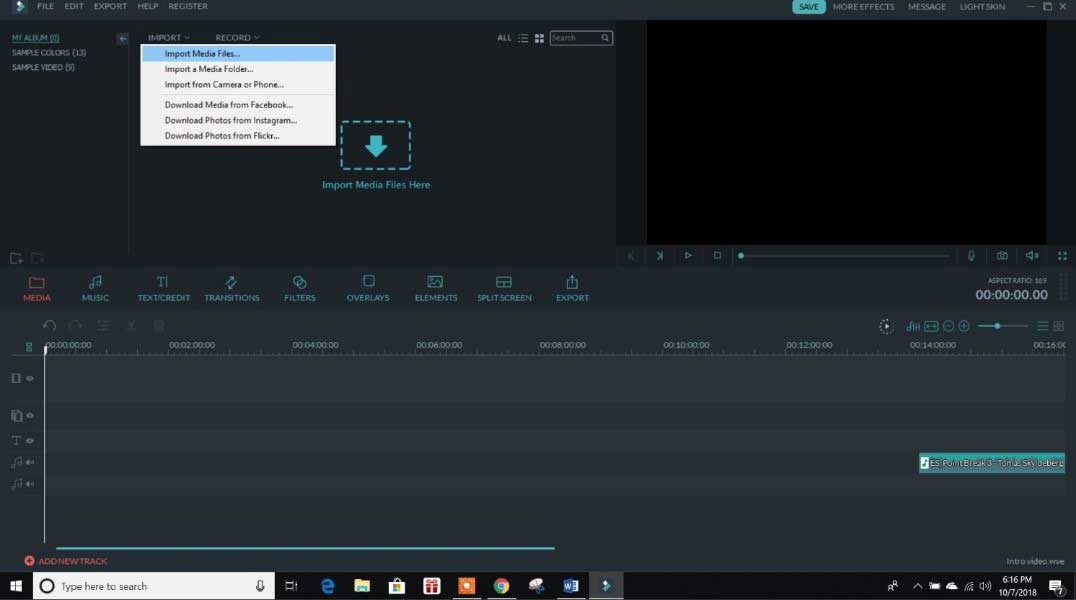 Using video editing tools, you can easily edit videos, such as adding different transition effects between two clips, adding text/subtitles at the beginning/end of each video.
Get effect store named as Filmstock with this tool that offers royalty-free audio/video effects and more.
Export Videos in different formats.
Upload the final video on YouTube with one click.
---
Conclusion
Becoming a successful YouTuber is one of the most sought after career choices in 2020. Since it has the freedom and enough money, many people want to start a YouTube channel and live a stress-free lifestyle. If you want to be the top wealthiest YouTuber, make sure to start a channel today and invest in good quality equipment.