How do you trim a video?
Well, this is not a tough thing, especially when you own the right solution. Nowadays, people like to shoot videos with their cameras or phones, and these recorded videos always too long to share with family members and friends. So they wish to cut unwanted part of the video and convert it into smart, good-looking footage, that's why trim video editor comes to the market.
What is a Trim Video Editor? Literally, this program can not only allows users to trim video from the beginning or the end, but also enables users to edit a video freely, including splitting and cutting part of video, combining, green screen, making split-screen video, etc.
But what is the best video trimmer & editor? Actually, you can find various free video trimmer or basic video editor on the Internet, however, these programs might finally prove that they are not working as the propaganda. Thus, getting a reliable yet professional video trimmer and cutter could be one of the key point to decide how efficiency you'll work with your target video.
All in all, today I'd like to introduce Filmora Video Editor (Windows/Mac) in this post, and show you how the program works as the best video trimmer and editor.
[Attention] All process can be finished within 3 simple steps. Cool, right? Let's drive right in...
Filmora Video Editor for Windows (or Filmora Video Editor for Mac) allows you to edit your videos in an easy to use and trendy technique. It's friendly to both amateurs and professional users. Any novice will instantly get going and start editing any new movie project, whether adding unique features, importing and editing fresh content, or uploading your end product on social media, DVD conversion or uploading on a mobile device. All your efforts are guaranteed to yield astonishing results.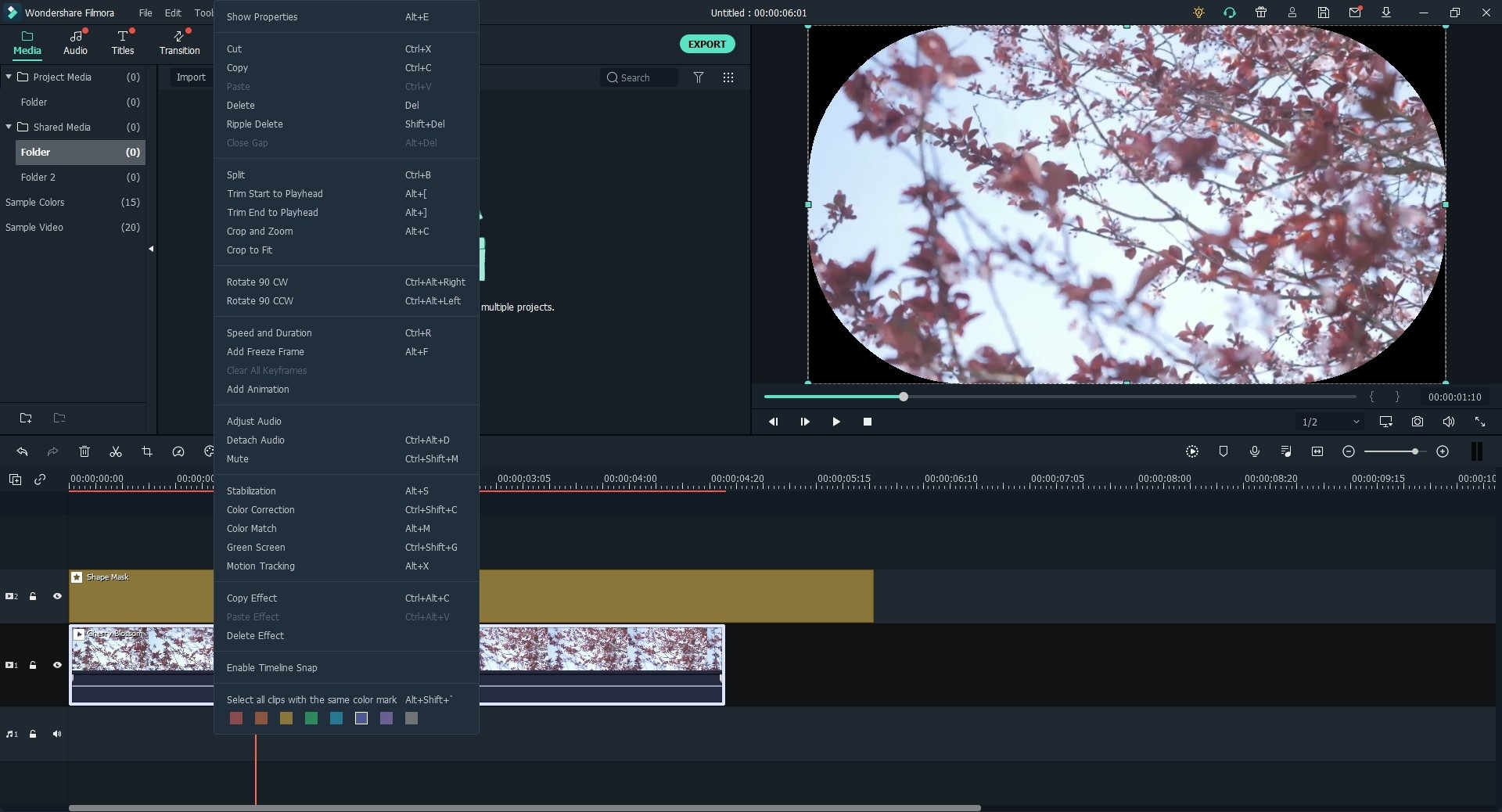 Simple "Drag and Drop" Interface: This feature gives you the freedom to be artistic with whatever story you wish to create. Also, once you initiate your project, the software enables you to import media files and video content from any digital camera, mobile phone, camcorder, etc.
Overlays and filters: You can customize the filters and overlays into desired designs, add desired filters or remove unwanted filters.
More than 120 types of titles and text, from basic to created for special occasions
Music Library: With enhanced sound recording, Filmora adds sounds automatically to all recordings while you record. All the main formats are recognized including MP3, MP4, WAV, and OGG.
Personalized videos, photos, and music: This feature enables still and motions graphics support. Filmora edits and personalizes videos, music tracks and photos with video editing and enhances rotation, crop, fading and diminished capabilities.
How to Crop and Trim Video on Windows 10/87/XP/Vista?
Preparation:
If you don't have Filmora Video Editor on PC, just download it from the link below and then, follow the instruction to install it. Once it has been done, run the program and choose "New Project" to enter the cutting process.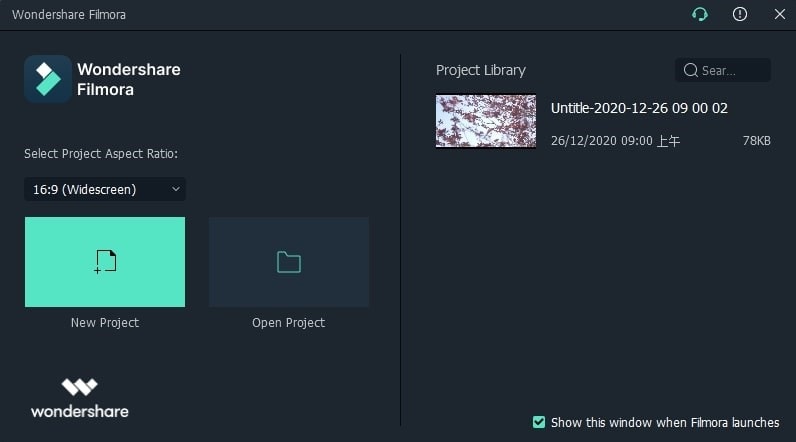 Step 1. Import video to the program
To import the video, there are 2 ways that can be followed. Click the area of "Import Media Files Here" to browser videos from computer or simply drag and drop it to that place.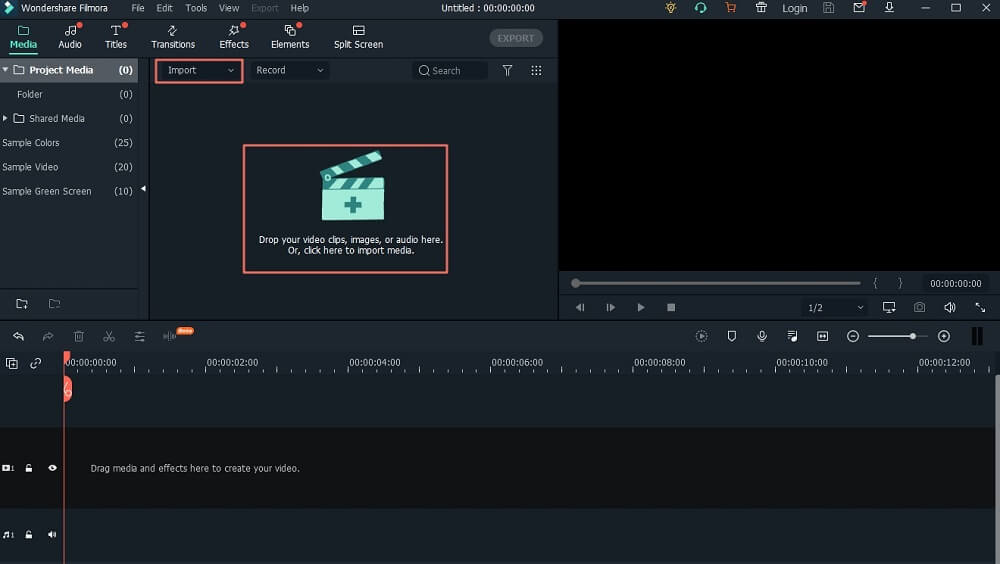 Step 2. Trim the video from the beginning or from the ending part
Before start the cutting, drag the imported videos to the timeline first for further editing, then move the cursor to beginning and end of the video till it changes to a pointer. Once it has been done the pointer is to be moved back and forth to trim the video from beginning and end.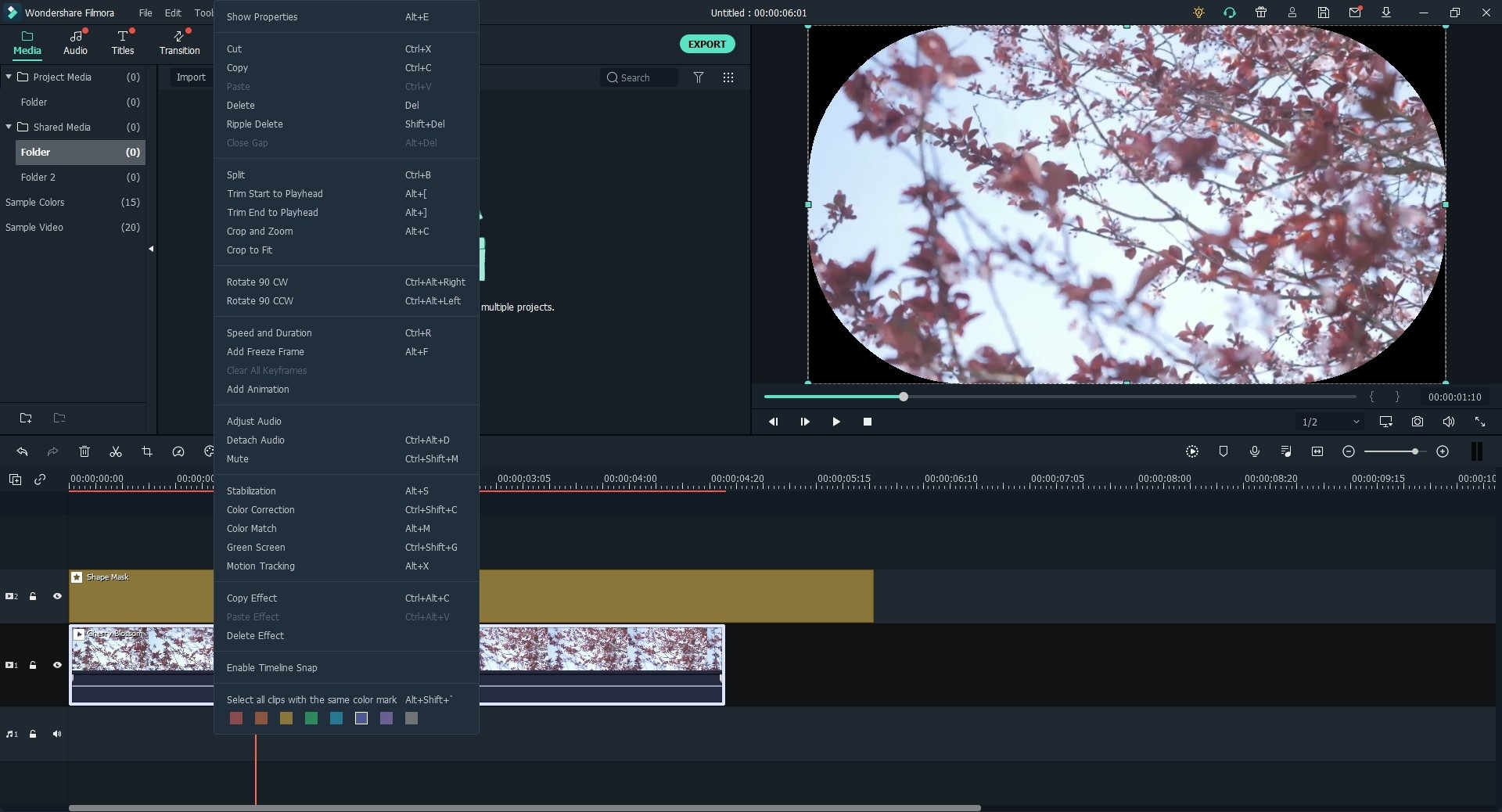 Bonus: Cut or Split the video
To cut the video that specific part is to be treated as a complete section. Move the cursor to the beginning and end of the required part and press the scissors icon. It will cut the video from the remaining part. Right click and select delete to complete the process.
[Attention] For more ways to split a video with Filmora Video Editor, please click here to learn how to split video (in different ways).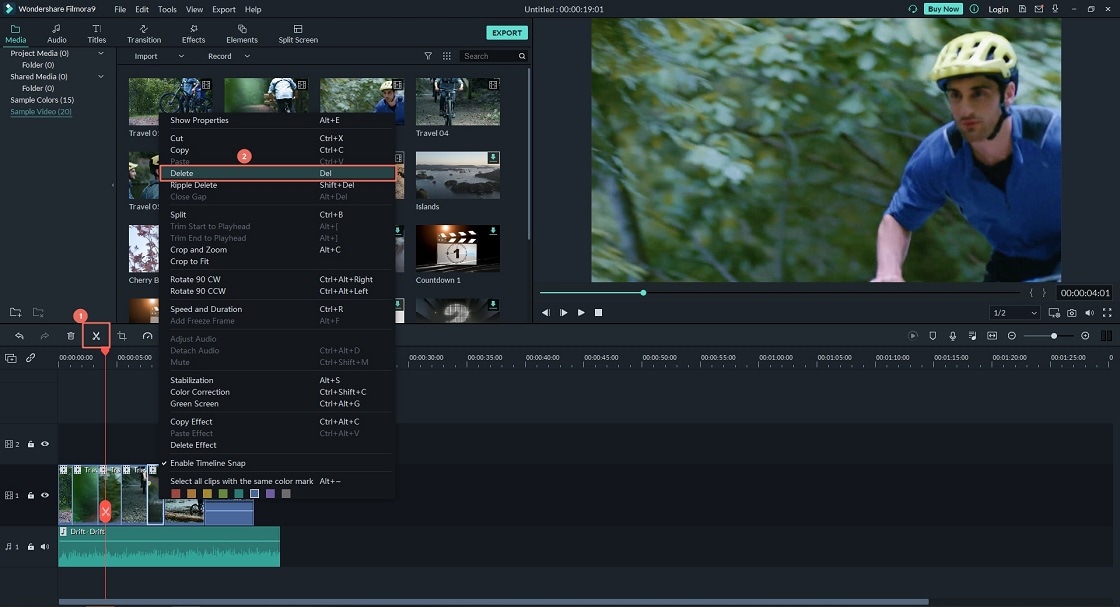 Step 3. Export the video
Press the "Export" button, so that a new window opens where you can select the desired format or share the edited video to YouTube, Facebook, Vimeo or change the other settings such as aspect ratio. Once selected, press "Export" to complete the process in full.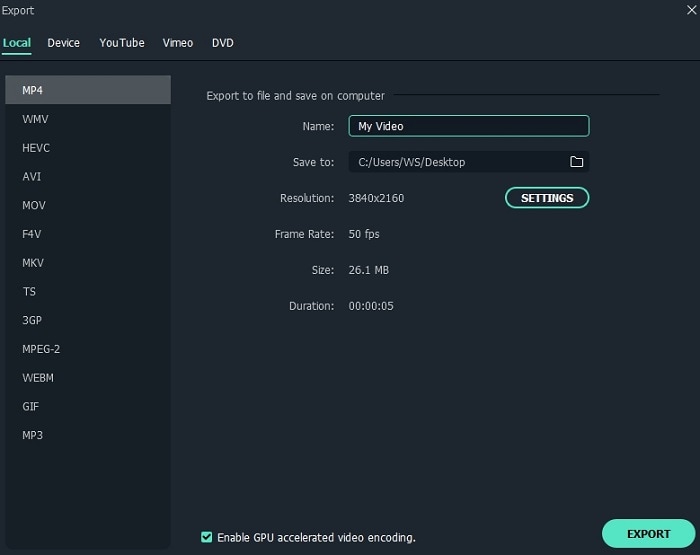 ---
How to Trim Videos on macOS 10.7 and Later?
Get started by launching the Filmora Video Editor for Mac. Make sure to select the right aspect ratio for best video displays (either 16:9, 9:16, 4:3 or 1:1) when you initiate. Ensure your Editor has the fully-customizable timeline editing features to enable launch the edit clips, scenes to enable your movie to appear polished.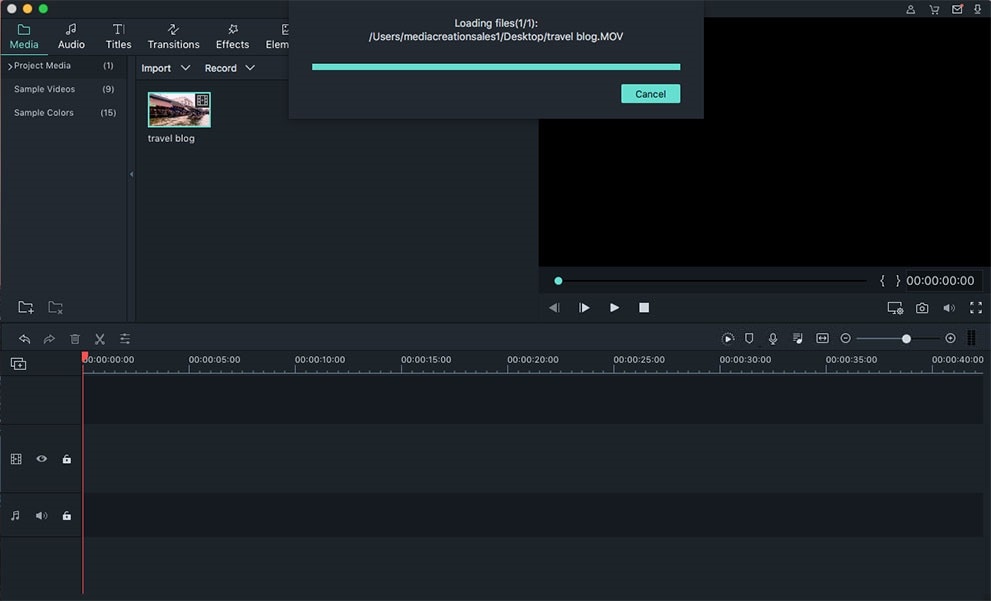 Step 1. Import videos
Click on the "Import" icon on the Filmora Interface. Select videos on the list appearing on the computer. Or drag and drop the video files in the User's album. Add them to the Timeline for trimming.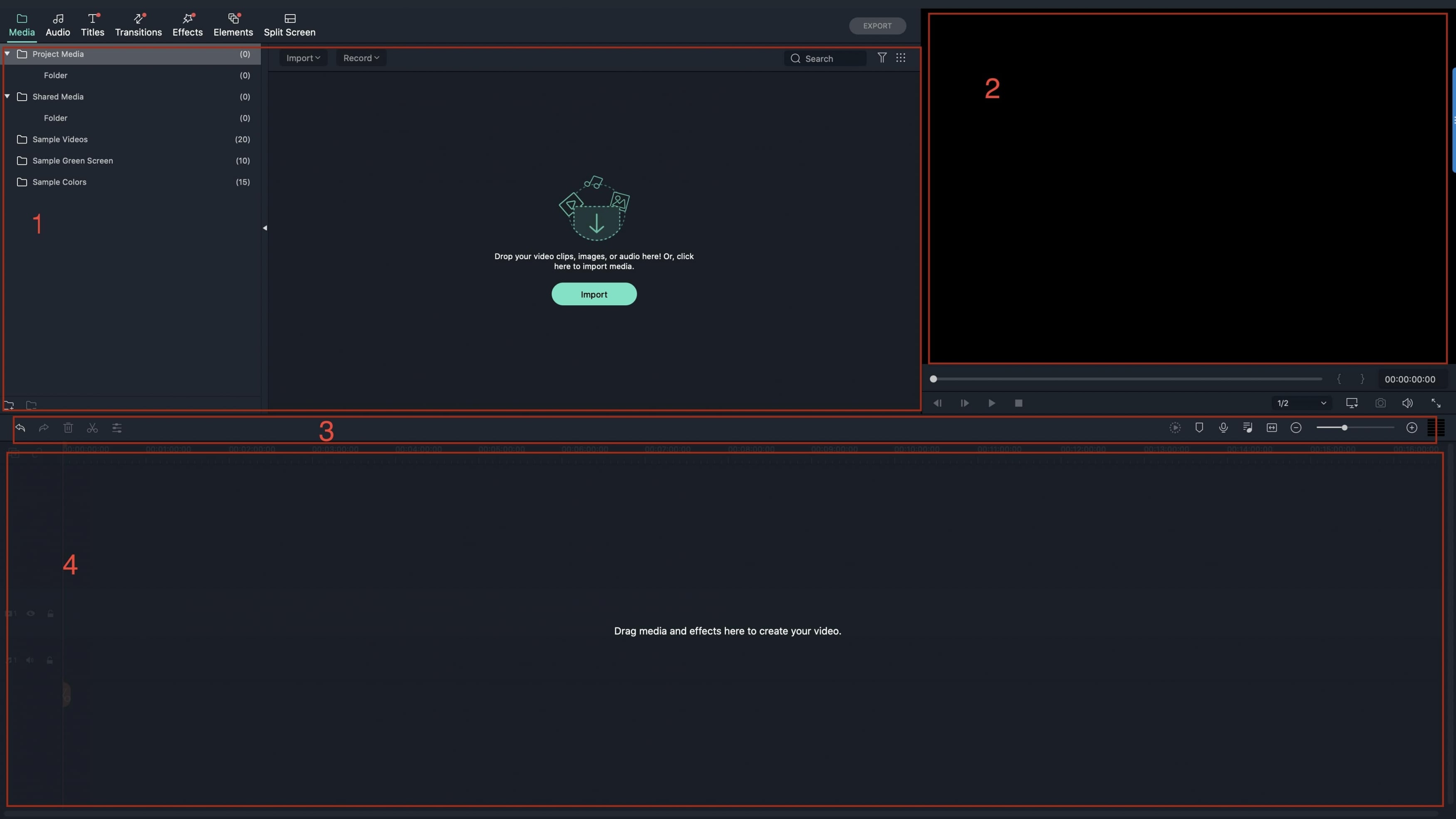 Step 2. Trim the video
Place your mouse on the edge of the clip. Wait until the trim icon appears, then drag it forward or backward until it touches the unwanted parts of the video to trim out. For effective trimming, you need to split the video first, while on the Timeline, and then delete the split part. Drag the play head forward or backward to locate the starting and ending points of the unwanted portion of the video.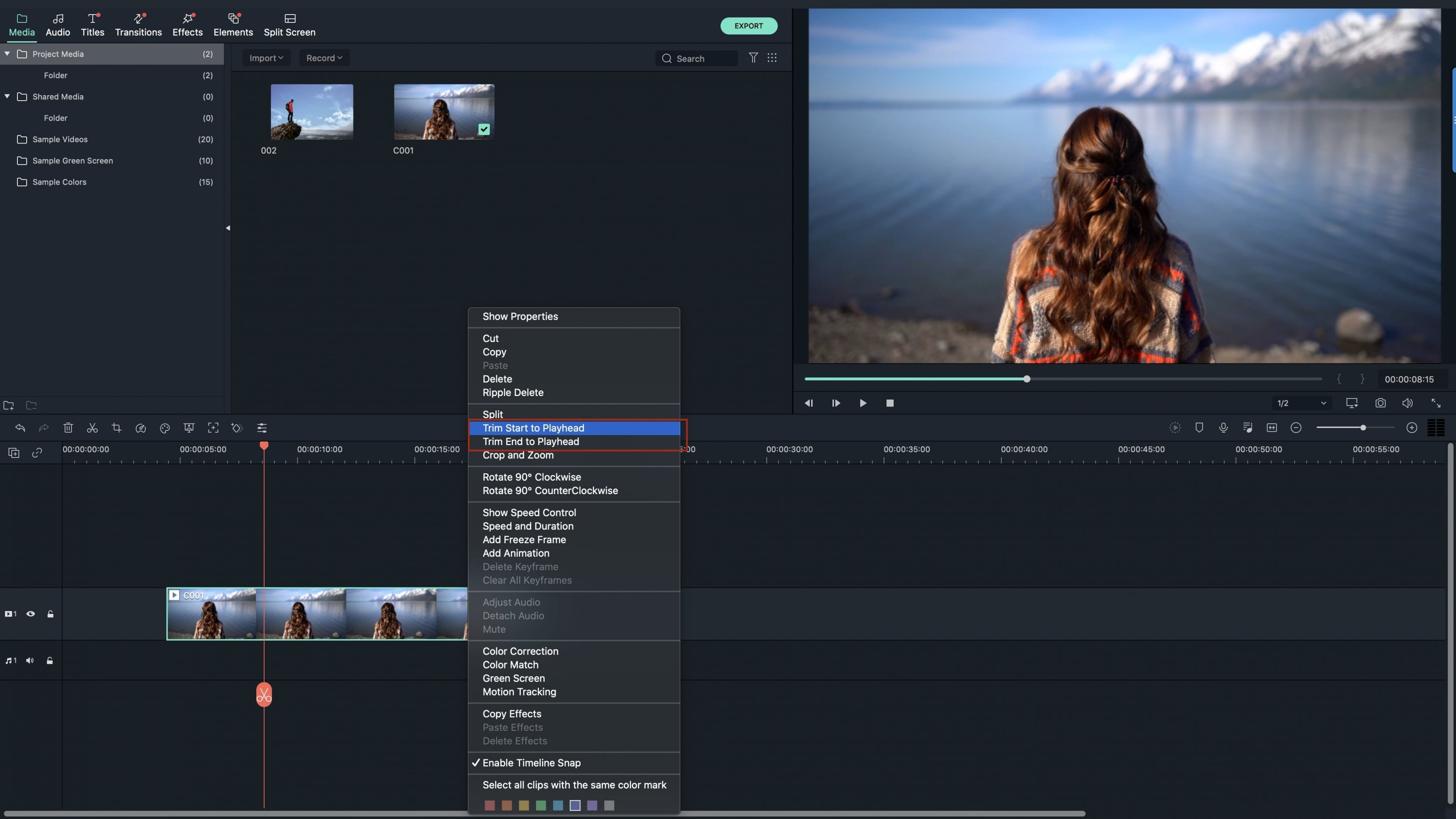 Extended Tips: Edit video with other editing features
Once your media files have been imported, it's time to edit them in your video project. You can use Filmora Editor tools to put together clips and create new videos, or use available video enhancements to stabilize, add color, filters and other additional effects that pleases you. You may choose to edit the sequence by arranging the clips in the order you prefer in your movie or edit out the unwanted parts to retain only the best parts to include in your movie.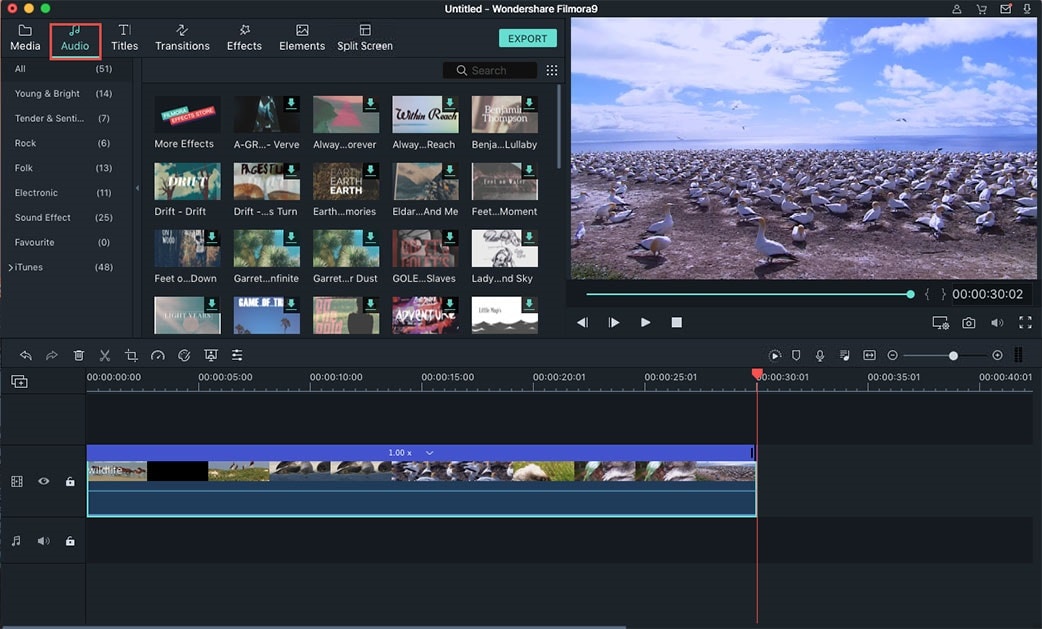 Step 3. Export the trimmed video
Once you're through trimming, click "Export" and save the video. You may save it to DVD, YouTube, Device or Format. The format enables you to save your content in other formats inside your computer. And if you wish to play videos on iPhone, iPad or another device, you may click "Device".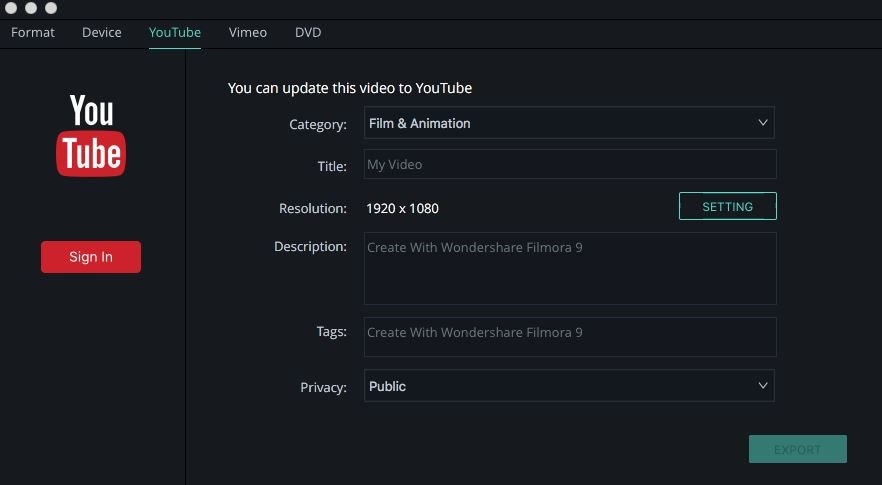 ---
Final Thought
Above is the whole process of trimming video on Windows and Mac computer. Very easy, right?
Do you want to take a free trial on this video trimmer by yourself?
Or will you have better solution to trim a video on Mac or PC?
Please let me know your opnion and if you're interested in this Filmora Video Editor.
Then, DON'T hesitate to click the below icon to have a free try now.