It is hard to record a video with a perfect light all the time, so you always try to lighten up a dark video or adjust the brightness of a video to make your video looks better for sharing. For most people, the process of changing the video brightness is time-consuming and even a terrible experience in the daily life due to lots of reasons. Thus, lots of users want to know how to brighten a video on their PC, Mac, Android, iPhone or even with online service quickly. That's why I write this article today.
The best part?
Well, generally speaking, you can lighten a video with Filmora Video Editor completely, but in order to satisfy different video brightness editing needs, I'd like to show all of you the solutions to make a video brighter on PC/Mac, Android, iPhone or online respectively.
You can compare them and pick up the best one according to your own needs.
Now, let's get started...
Filmora Video Editor: The Best Tool to Make Video Brighter
[Editor's Pick]
Filmora Video Editor for Windows or Filmora Video Editor for Mac is definitely a boon for those who want to learn how to brighten dark videos. Obviously, this video lighting editor is not only focus on video brightness, but also aims to provide users with an ideal video editing experience, especially for a beginner and semi-professional. Thus, you can find lots of functions like splitting, editing, special effects, green screen editing, etc. in the program directly.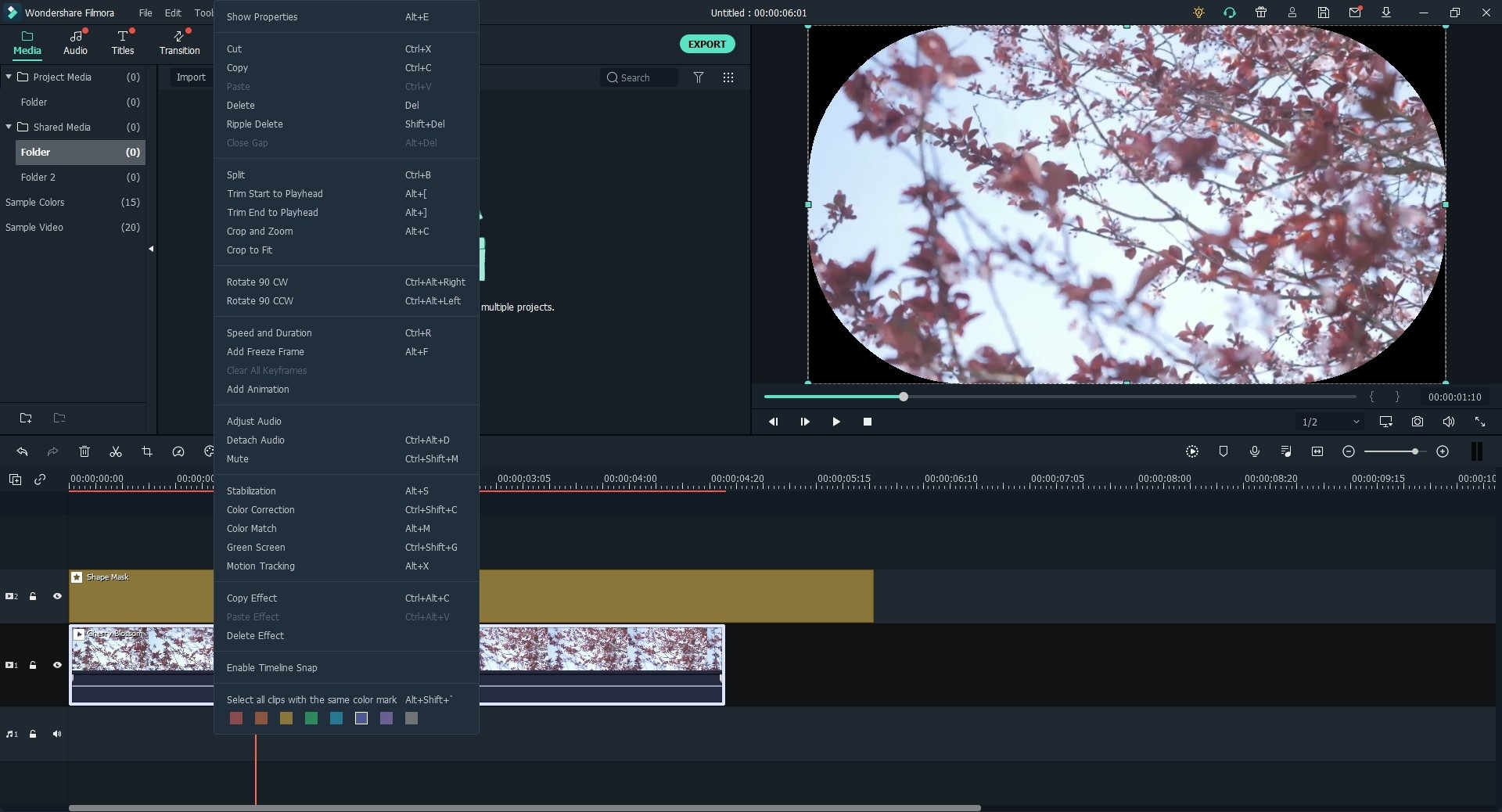 Key Features of Filmora Video Editor:
Drag, trim, split, crop and join videos by using professional tools and techniques.
Personalize your videos by utilizing filters & overlays, motion elements, PIP and Face off.
Export video to desired device and in desired format.
Use the power of the program to share content directly to common social media platforms.
---
How to Make A Video Brighter with Video Brightness Editor?
Step 1. Launch the Program
Download, install and launch this Video Brightener, then directly enter the editing window.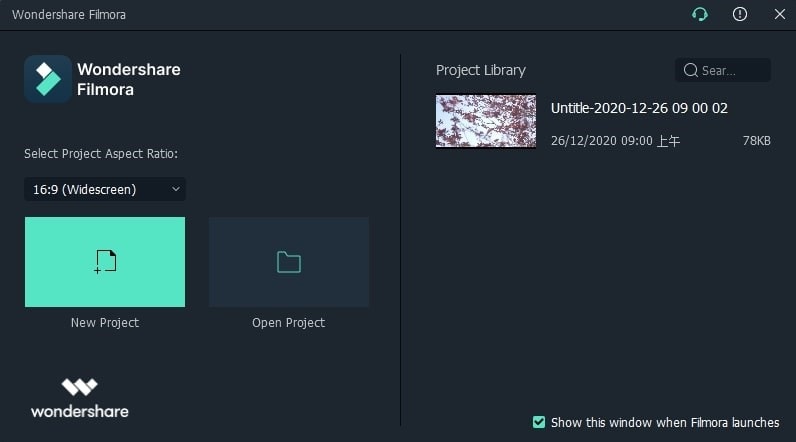 Step 2. Import Media File
Select "Import Media Files Here" to import media files such as video clips, audio tracks and photos from device or local disks. Then, drag and drop the video you wish to lighten up into the timeline.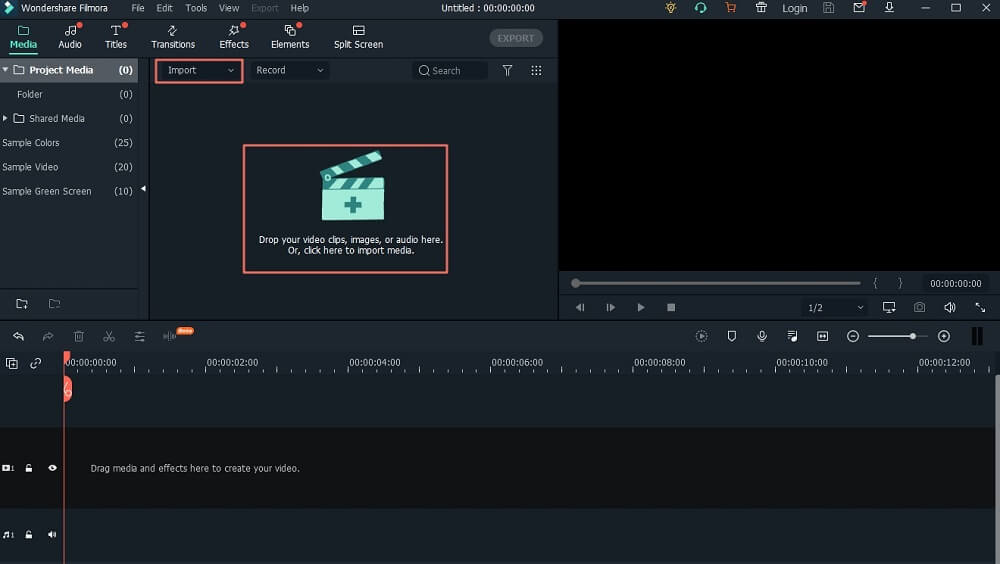 Step 3. Adjust Video Brightness on PC
Double-click the video in the timeline to open the editing panel. Then, you'll see an interface like below. Here, you can locate the option of "Brightness" and drag the slide to change video brightness as you like.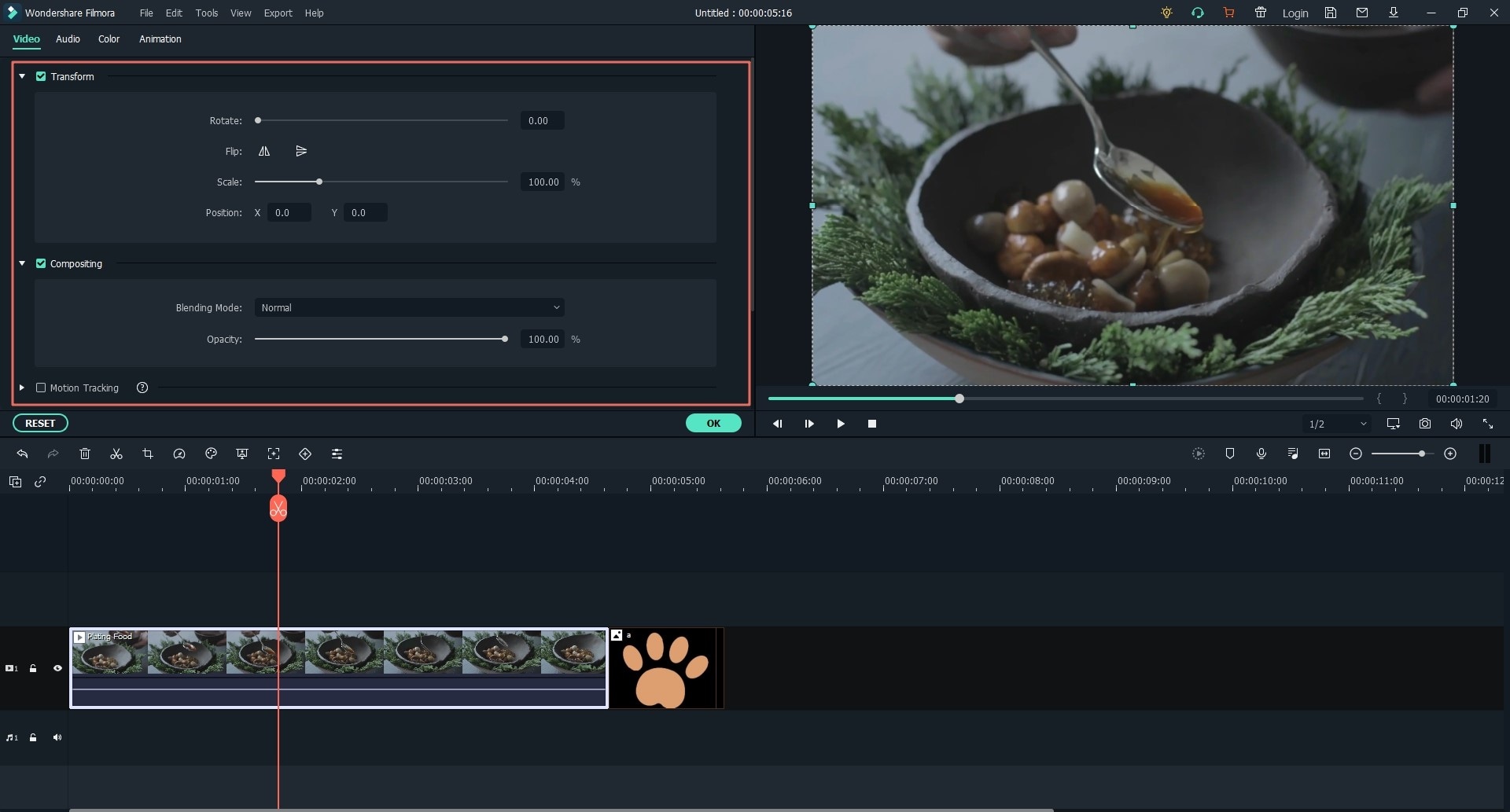 Step 4. Edit Video with Other Features
After adjust the brightness of video, you can follow any of the paths below to add effects and edit the video:
- How to Put A Filter on A Video
- Video Color Correction: How to Color Correct Video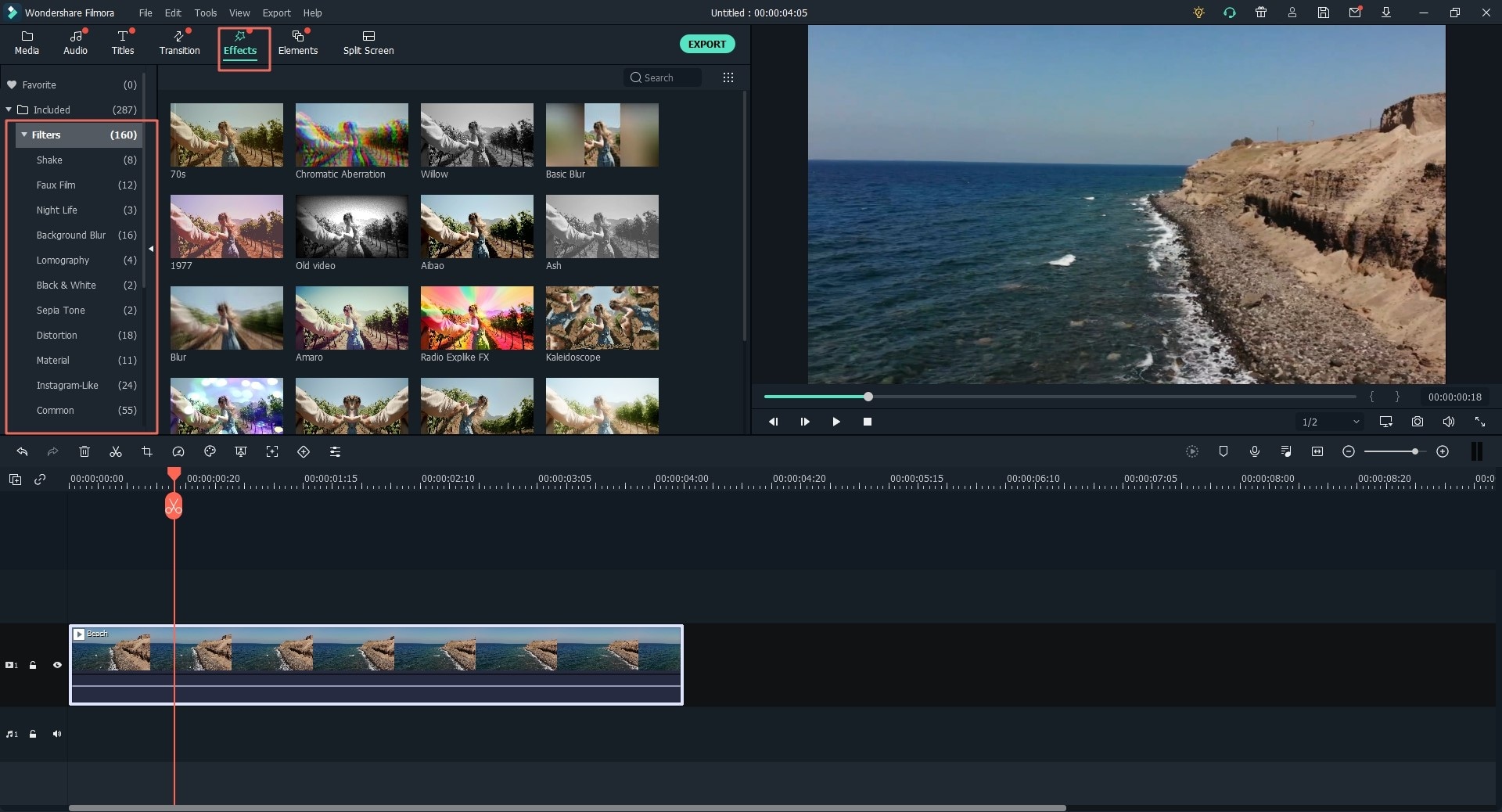 Step 5. Export the Video
Export the video by clicking "Export" button. From the window that pops up select the format you want this video to be in. Filmora Video Editor also provides share video to YouTube, and Vimeo. Or you can even burn to DVD directly.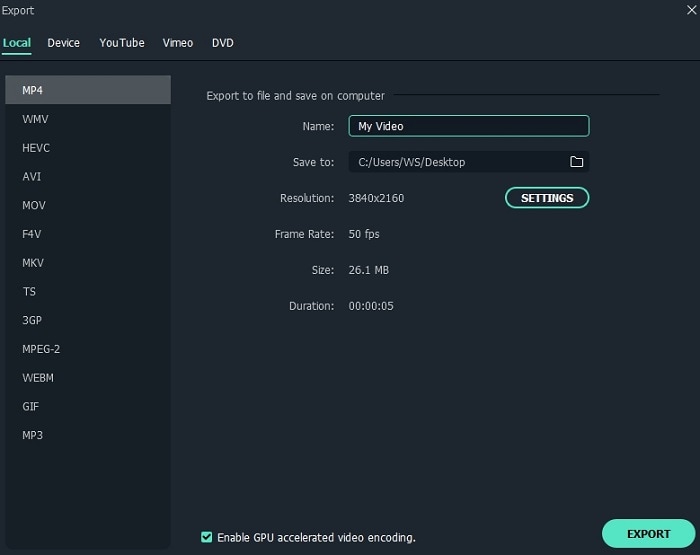 ---
Apps to Lighten Video on iPhone and Android
What if you want to app to lighten video on Android or iPhone without having to transfer media files to PC? Well, it is simple. If you visit Google Play store or Apple App store you will find a couple of video brightness that match your needs. However, for some people they might not know which app to go for hence.
Thus, I have reviewed 3 apps to lighten video on phone. From there, you can decide which one to download to your respective phone.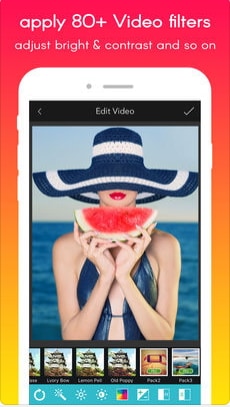 This video editor by Deming Jin is an iOS app to lighten videos on iPhone and iPads. It is built with basic options like brightness, contrast, saturation, highlight exposure and shadows that you can apply to your iOS videos. Other than that, this video editor is built with 80 effects, free background music library, over 50 transitions and ability to record your voice. Also, if you have videos that you want to merge, trim, and adjust the speed of your videos. Once you have edited your videos, you can use this app to share your brightened videos to Vine and Instagram. As for iOS compatibility, it is compatible with iOS 9.0, 10.0, 11.0 and to the latest 12.0.
Pros:
• It has basic video editing functions.
• It enables one to share videos to social sharing sites easily.
• It allows you to play videos in reverse.
Cons:
• You have purchase to enjoy all of its editing options
• It lacks audio editing option such as fade in and fade out.
---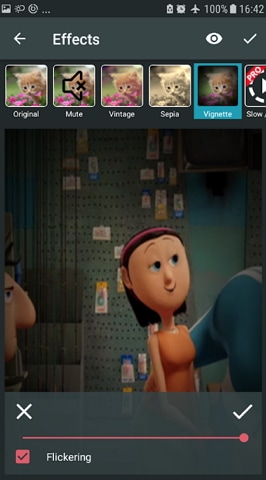 On Android phone, you can use AndroVid Video Editor app to lighten video on your phone easily. AndroVid Video Editor is an easy to use app with some of its features being able to trim videos, play videos in reverse, brighten videos and join videos. Besides that, this editing app allows you to rotate videos, add effects and adjust the speed of the videos. Unlike other video editors, this video Lightner app allows you to convert video files to formats like GIF, 3GP, MPG, MOV, AVI, FLV, MP4, WMV and VOB formats. To add on, this app supports Android 4.1 to the latest Android 8.0.
Pros:
• It is also a slideshow movie maker.
• It can share edited projects to Facebook and YouTube.
• It supports editing of images.
Cons:
• It contains a lot of distractive ads.
---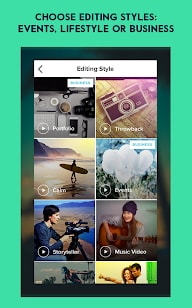 Magisto Video Editor is also an app to brighten videos on Android and iPhone. This video editor supports both iOS and Android devices. For Android phones, you should be using Android 5.0 and above whereas for iPhone you should be using iOS 10.0 and above. According to Magisto website, this video editor is powered by A.I to locate the best part of your footage and makes it easier to edit videos and photos. With this edit video brightness app, you can adjust brightness of the video, combine videos, split videos, stabilize videos and auto crop videos.
Pros:
• Magisto Video Editor allows you to share videos to social sites and blogs.
• It allows you to create videos within three simple steps.
Cons:
• Magisto professional features are not free.
---
How to Add Brightness to Video Online?
Other than using desktop video brightener, you can also rely on online video brighteners. They are a couple of online video light filter but in this section, we are only going to focus on two online video brighteners.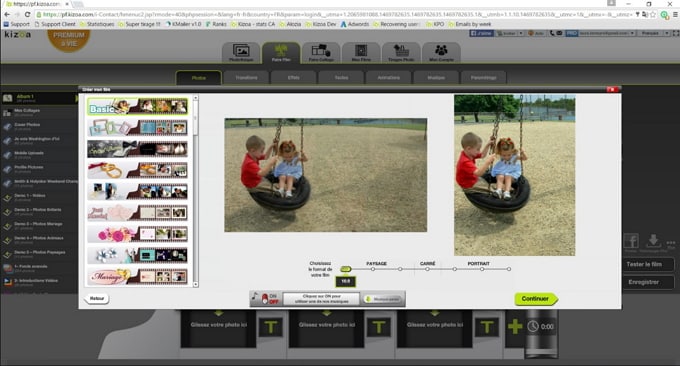 Kizoa Movie Maker is a reliable online video brightener. This online tool is featured with a movie maker that enables you to change colour effect of your videos hence adjusting its brightness. You can also add effects, motions and transitions to your photos and images. Kizoa Movie Maker also allows you to upload videos and audios from your computer or you can directly download them from Facebook.
Pros:
• It has simple to understand user interface.
• It allows you to add GIFs to videos.
• You can also add background music to your videos.
Cons:
• You need to create an account to save your edited project.
---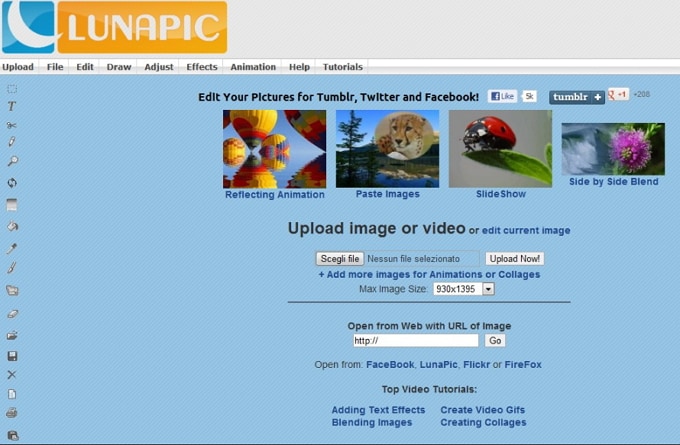 LunaPic Video Editor is an online video brightener that its website might seem old-fashioned but it has a couple of editing features that you might need. It allows you to adjust level of brightness, colours, saturation, tint, focus, hue and sharpness among others. Other than that, LunaPic Video Editor allow you to different files from computer, Dropbox, Facebook, Instagram, Imgur. Also, this software allows you to import multiple images for editing. The process of editing is also simple and fast.
Pros:
• It has different effects that you can apply to your videos.
• It is also built with Filters to enhance brightness of your video.
• You can also edit files by rotating, resizing, tilt-shift and blur background
Cons:
• It takes long to upload large videos.
---
Conclusion
Done, above are 6 different video brightness editor for you to edit or change video brightness on PC, Mac, Android or iPhone.
Now, it's your turn! Which program are you ready to try first?
In my opinion,
If you're looking for a tool to help you solve all kinds of video editing issues, then Filmora Video Editor or Filmora Video Editor for Mac will be one of the best solution for you.
Only need the lighting up function and want to change the brightness of a video at anytime anywhere? Well, the top 3 app to brighten up video is out of the list.
All mentioned apps can be found in the Google Play Store or App Store easily, and the Filmora Video Editor can be downloaded as follows: